How to create fun and healthy snack packs for kids!
Create Fun and Healthy Snack Packs for Kids!
20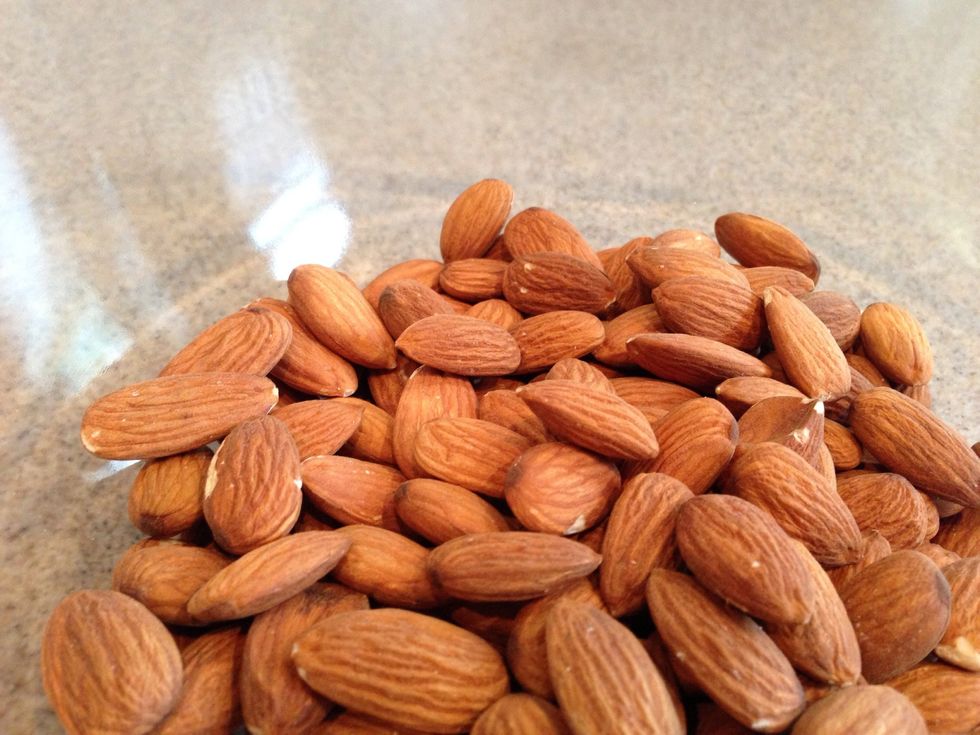 1 cup almonds in a large bowl.
Add 1 cup of walnuts.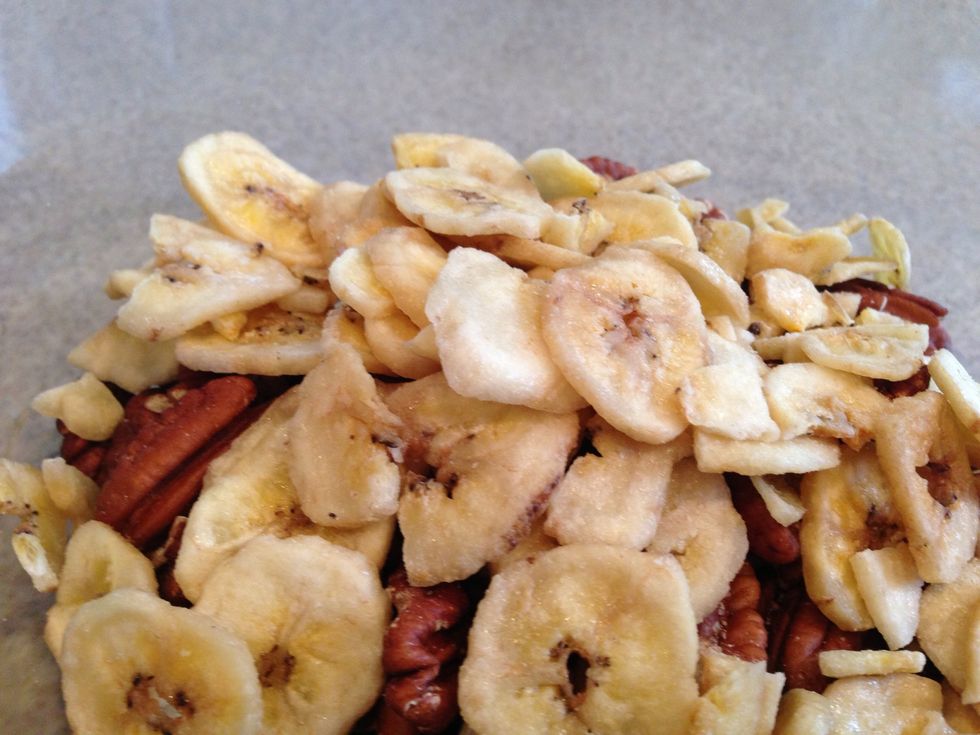 Add banana chips.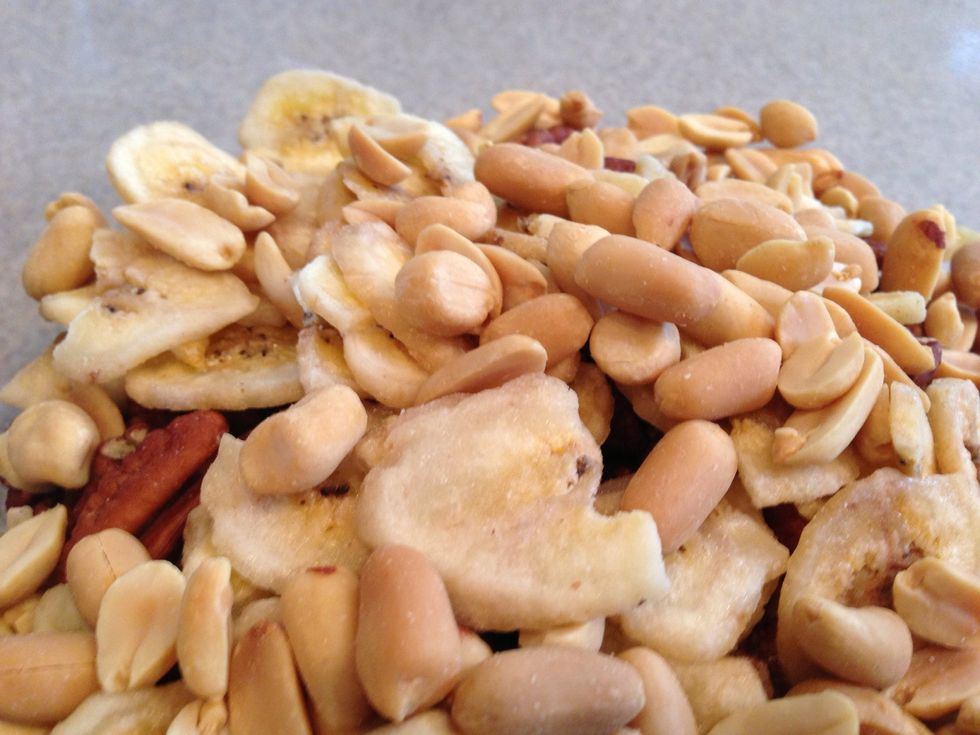 Add peanuts.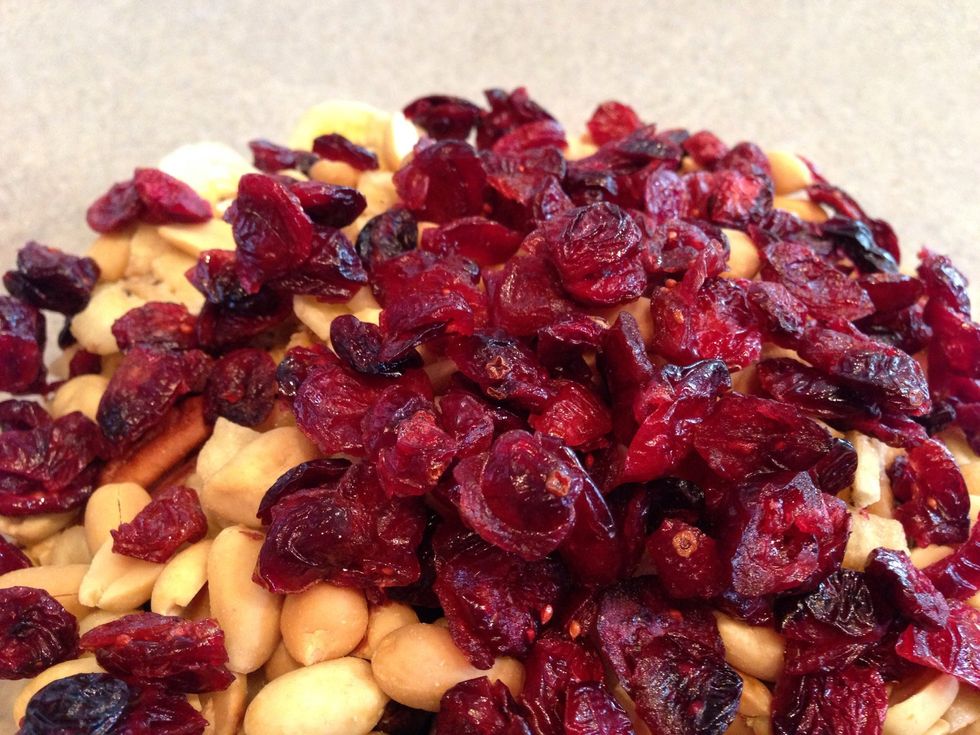 Add dried cranberries.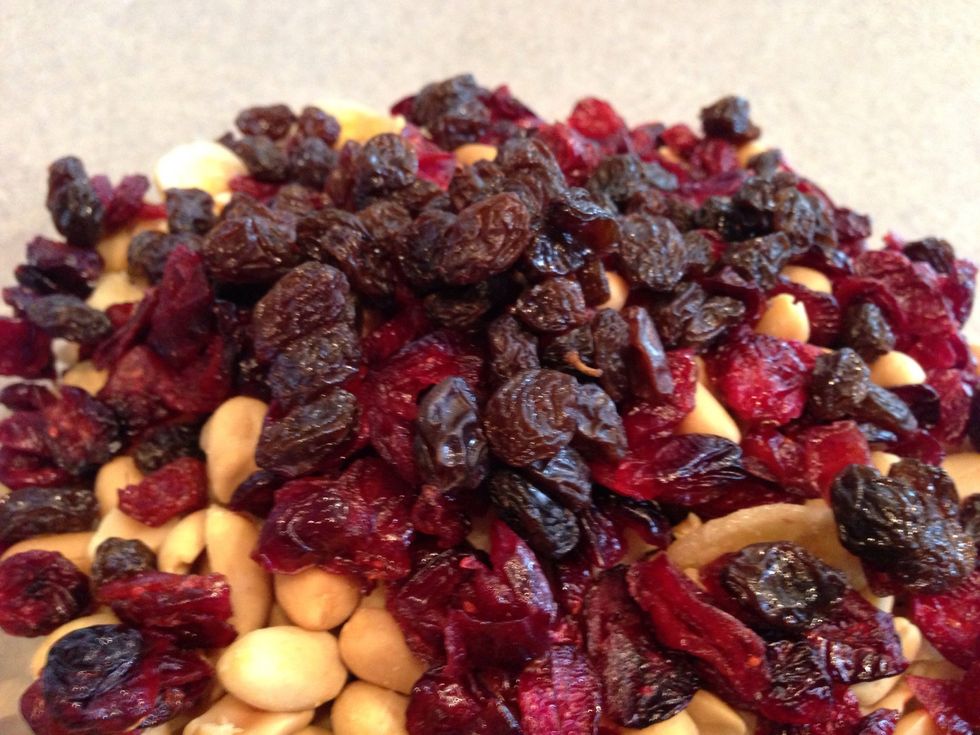 Add raisins.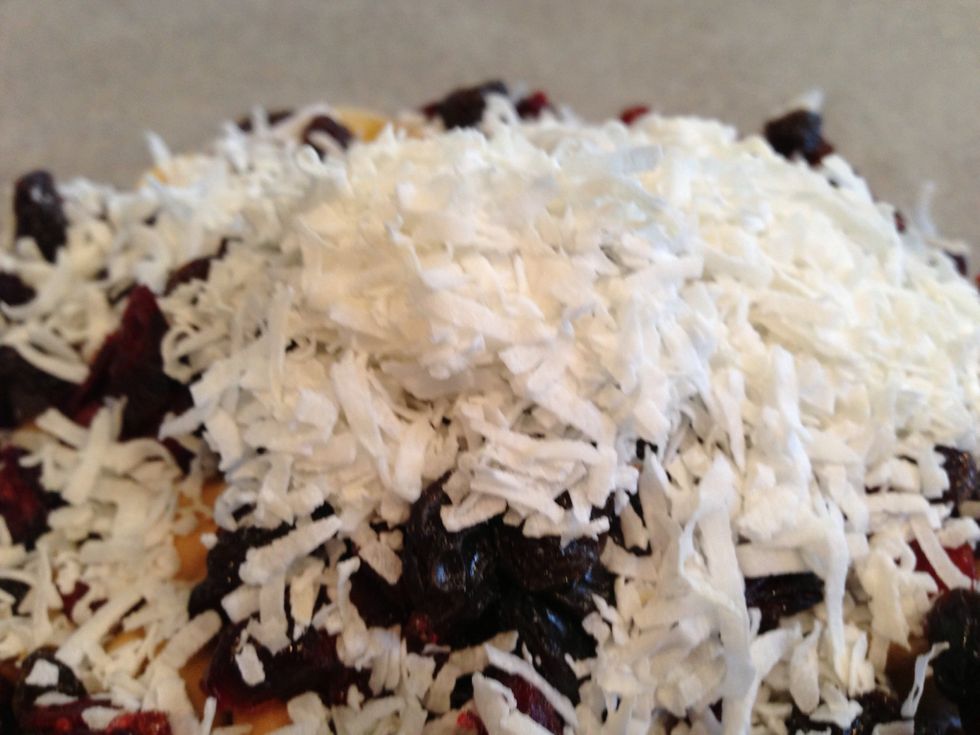 Add shredded coconut.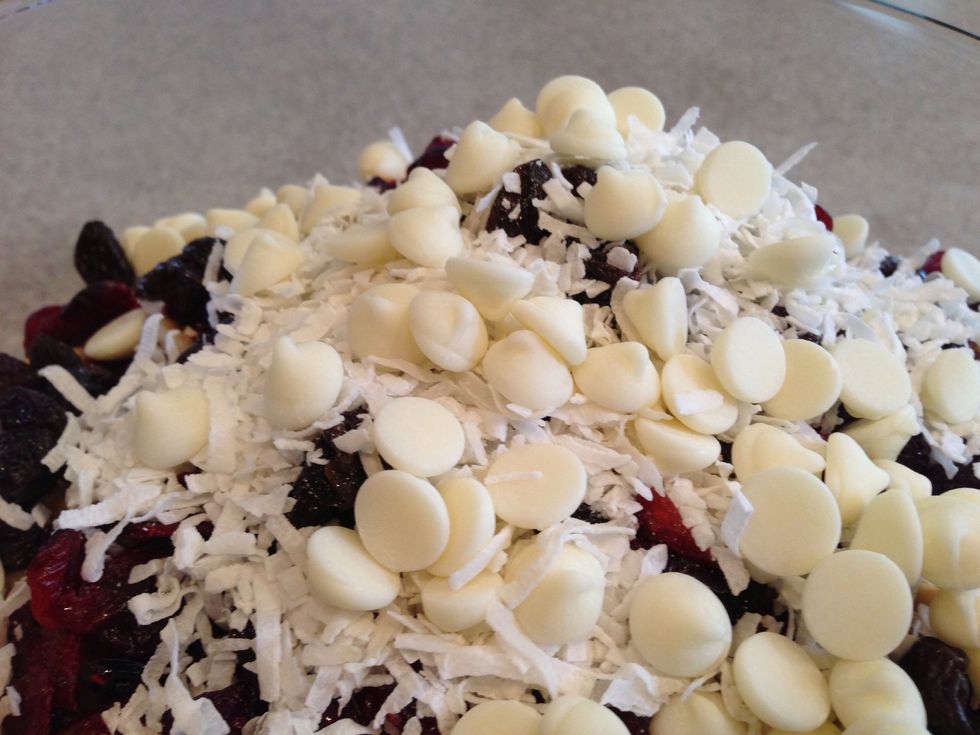 Optional: add chocolate chips.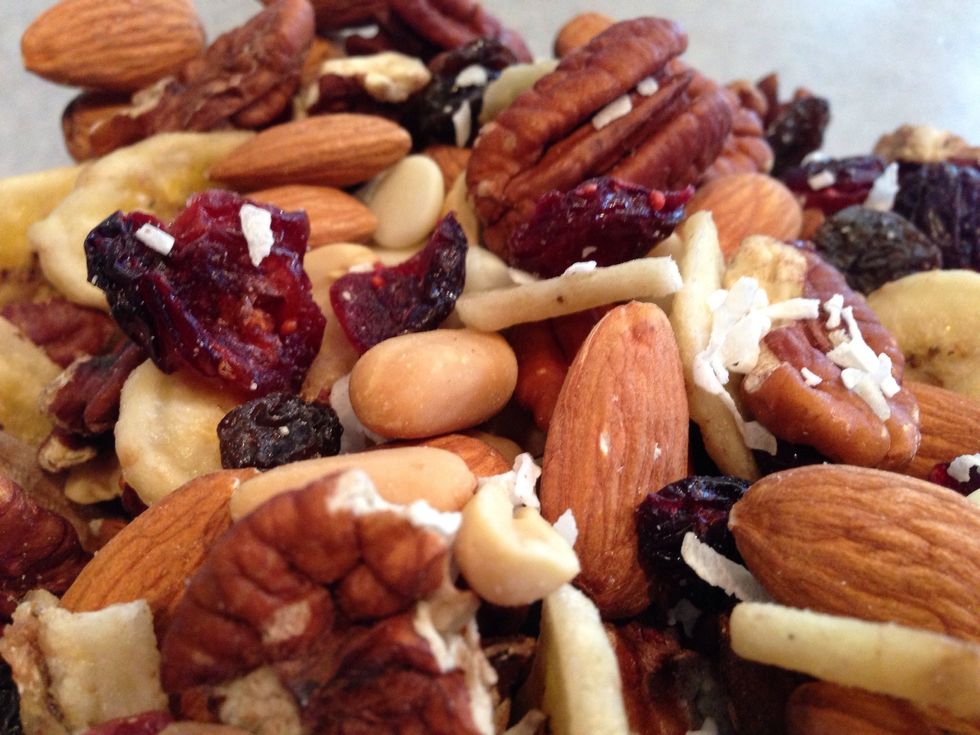 Mix together.
Fill fun boxes or containers with this healthy snack to get your kids excited about it!
1 cup almonds
1 cup walnuts
1/4 cup organic raisins
1/4 cup organic unsweetened dried cranberries
1/4 cup unsweetened shredded coconut
1 cup unsweetened banana chips
Optional: 1/4 cup chocolate chips
1/2 cup unsalted peanuts