How to create fluffy texture by taylor pacana
Create Fluffy Texture by Taylor Pacana
11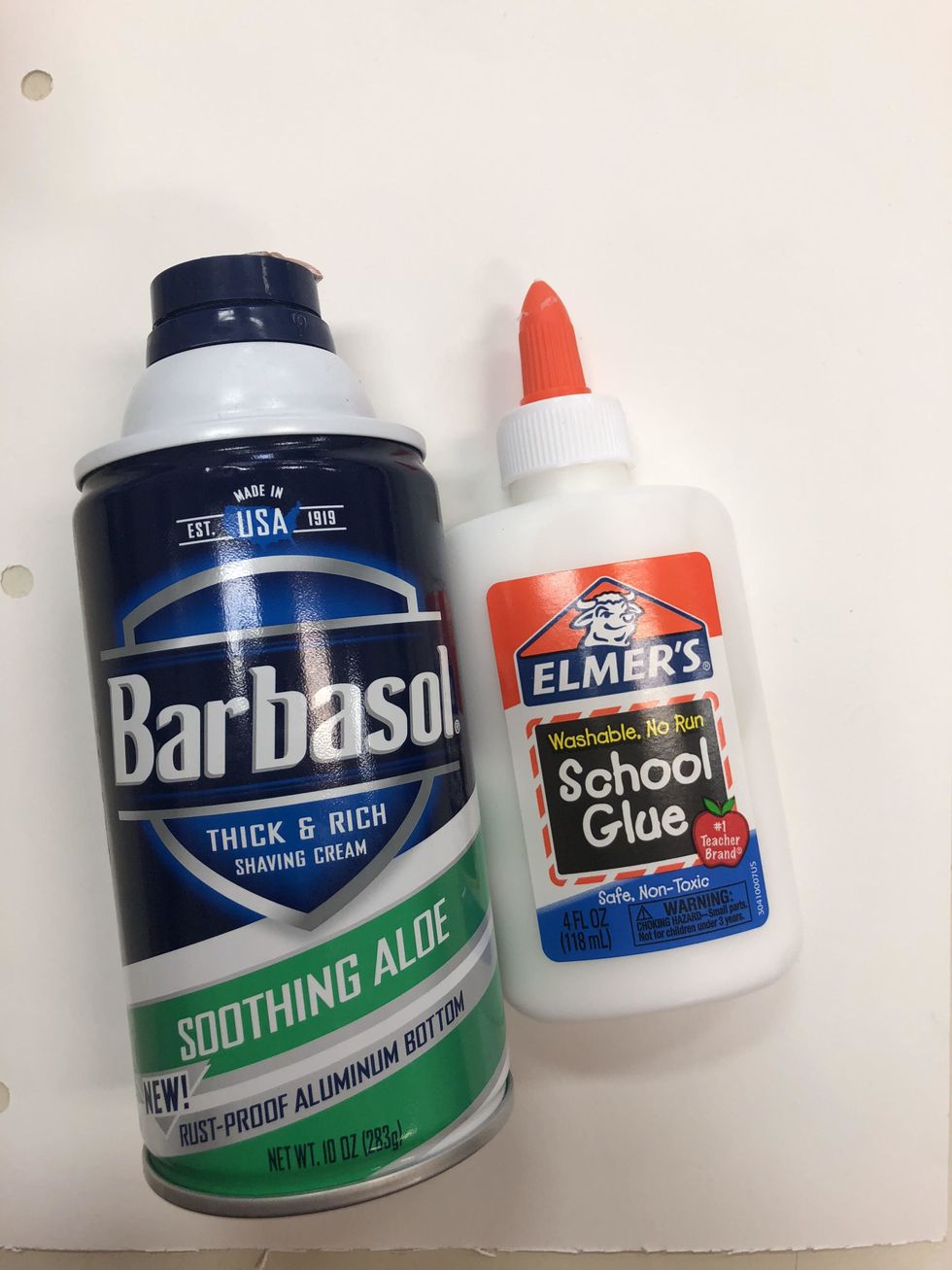 These are the supplies I used! I also used a cup to mix it in and a p stick to mix and create the shape I wanted.
I first put the glue in the cup. I used a 1:3 ratio for glue to shaving cream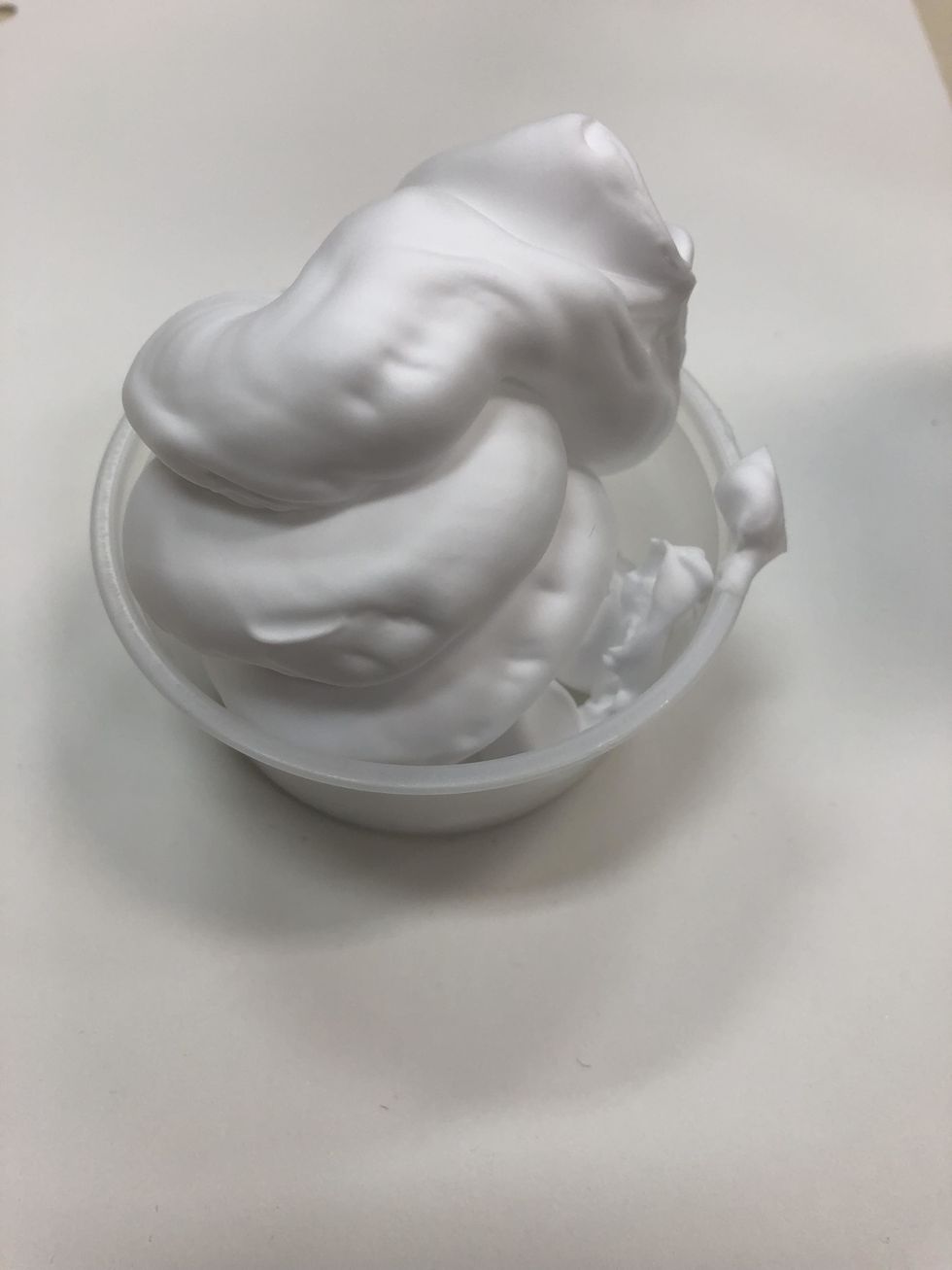 Here's the shaving cream!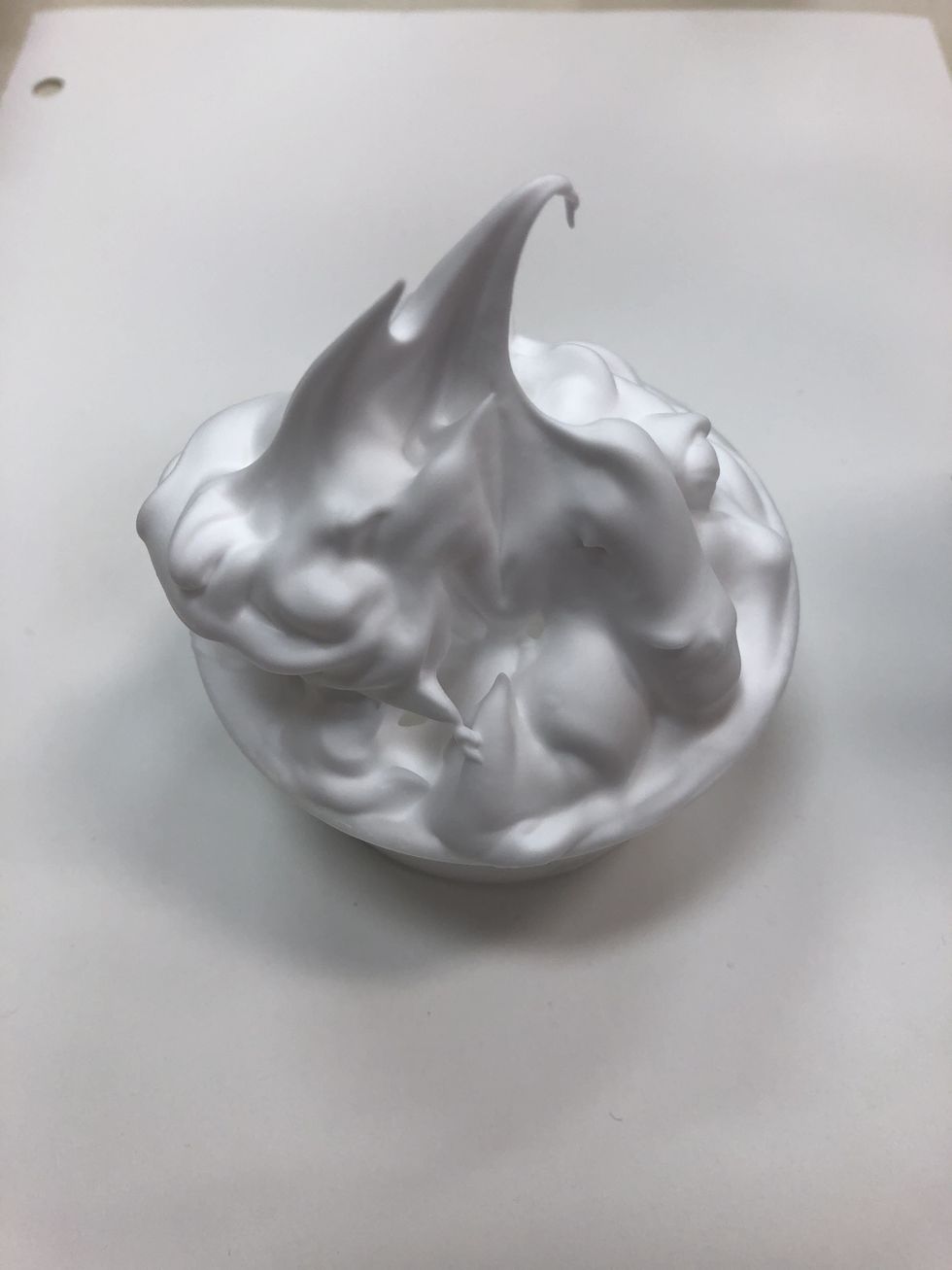 Mix until the consistency is fluffy but can come to a peak.
The final product should be easy to spread/ create shapes with. Allow a day to make sure it's entirely dry. When dry the shape is flattened, try adding more glue to the mixture next time.
Shaving Cream
Liquid Glue