Start with clean, nail polish free nails.
Add a base coat of turquoise.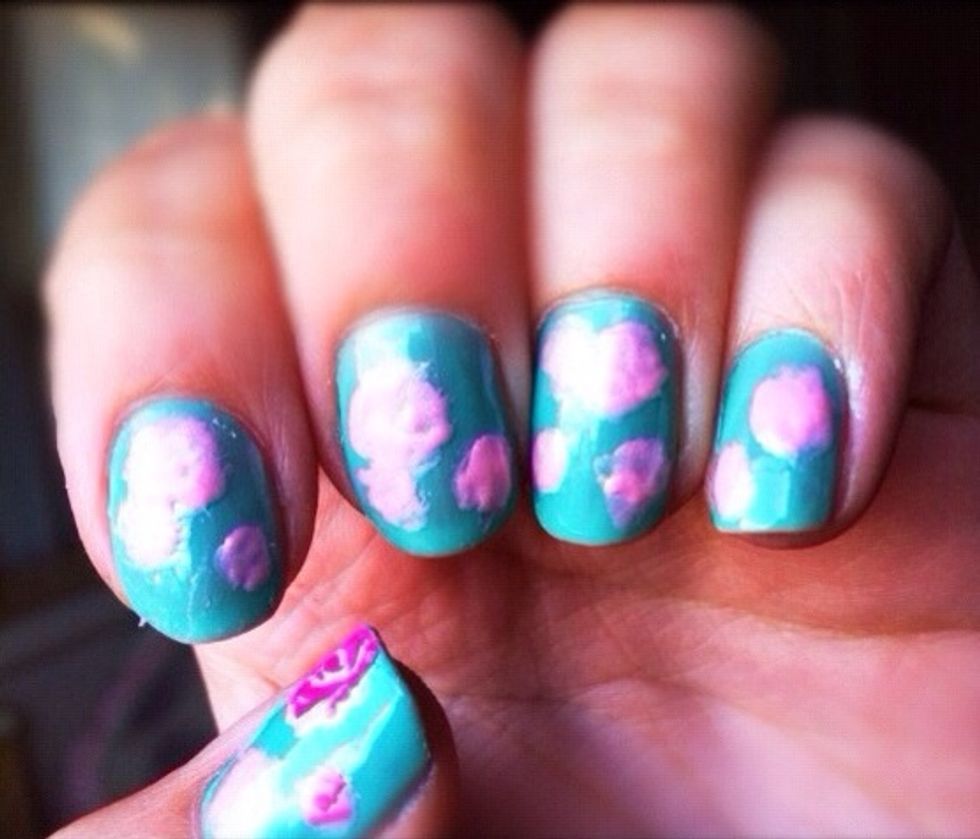 Using light pink polish create large and small blob shapes.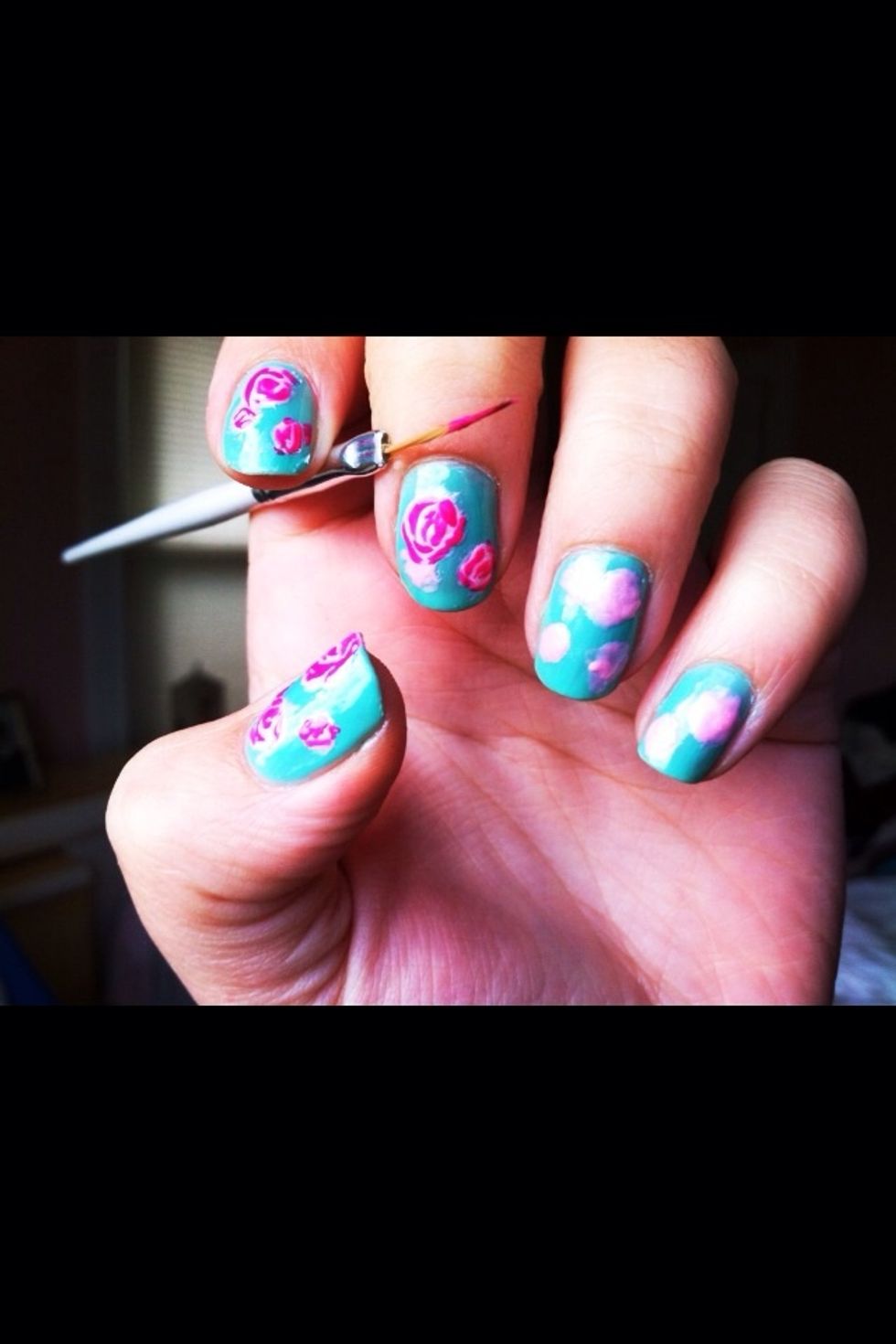 With dark pink polish create C shapes inside the flowers to highlight the petals.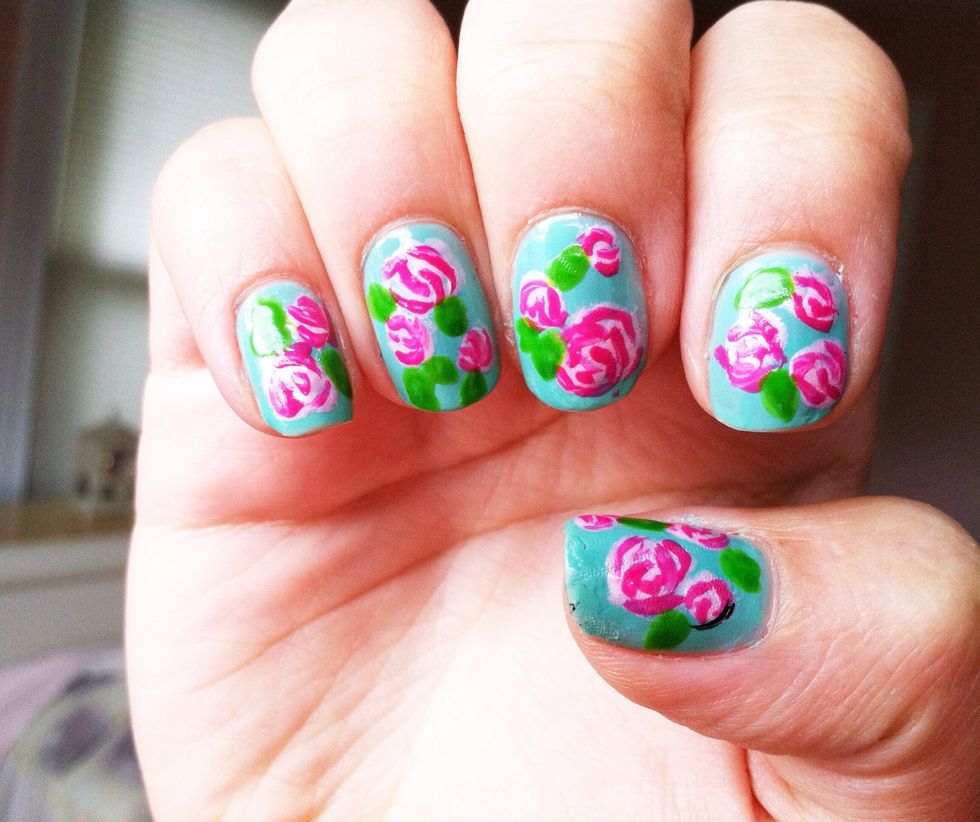 Then create the leaves with slight oval shapes using green polish.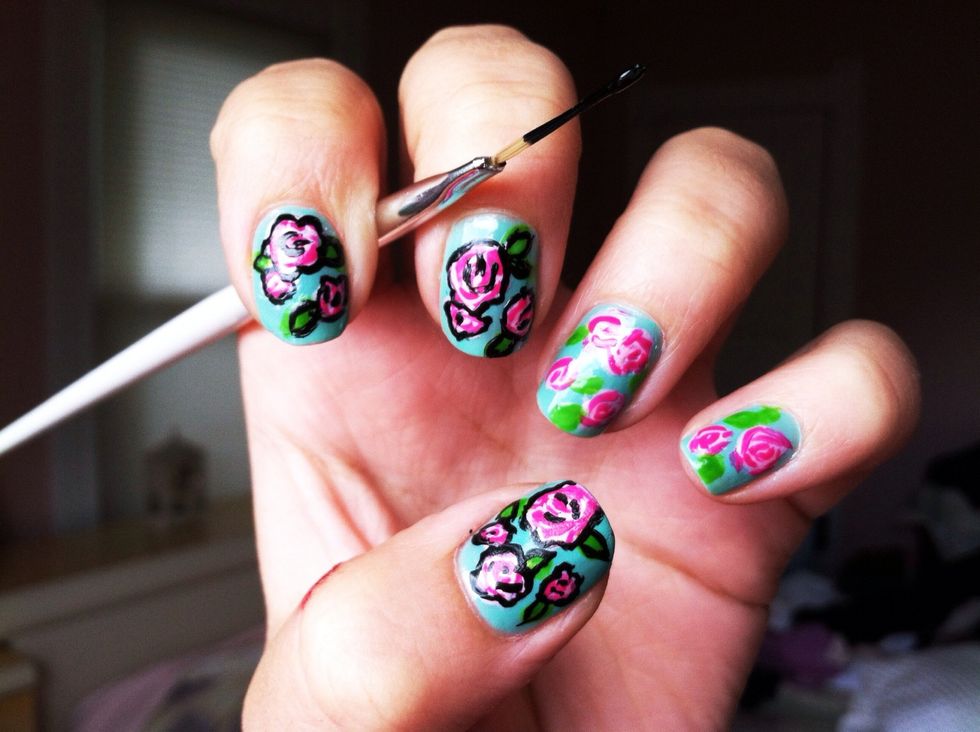 Outline the flower petals and leafs with black polish.
Finally apply a clear top coat to seal in the design. Done!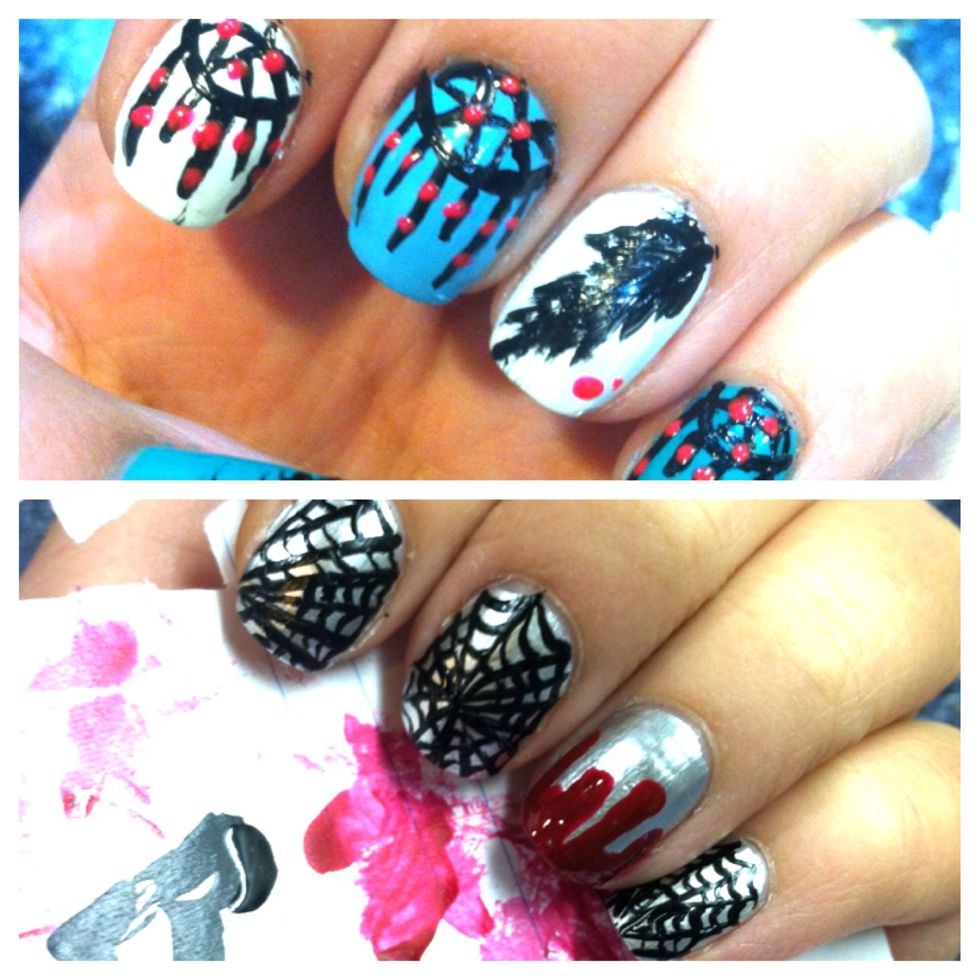 For more nail art check out these other guides!
Pink polish
Dark pink polish
Turquoise polish
Green polish
Black polish
Clear polish
Thin nail brush
Short nail brush
Index card