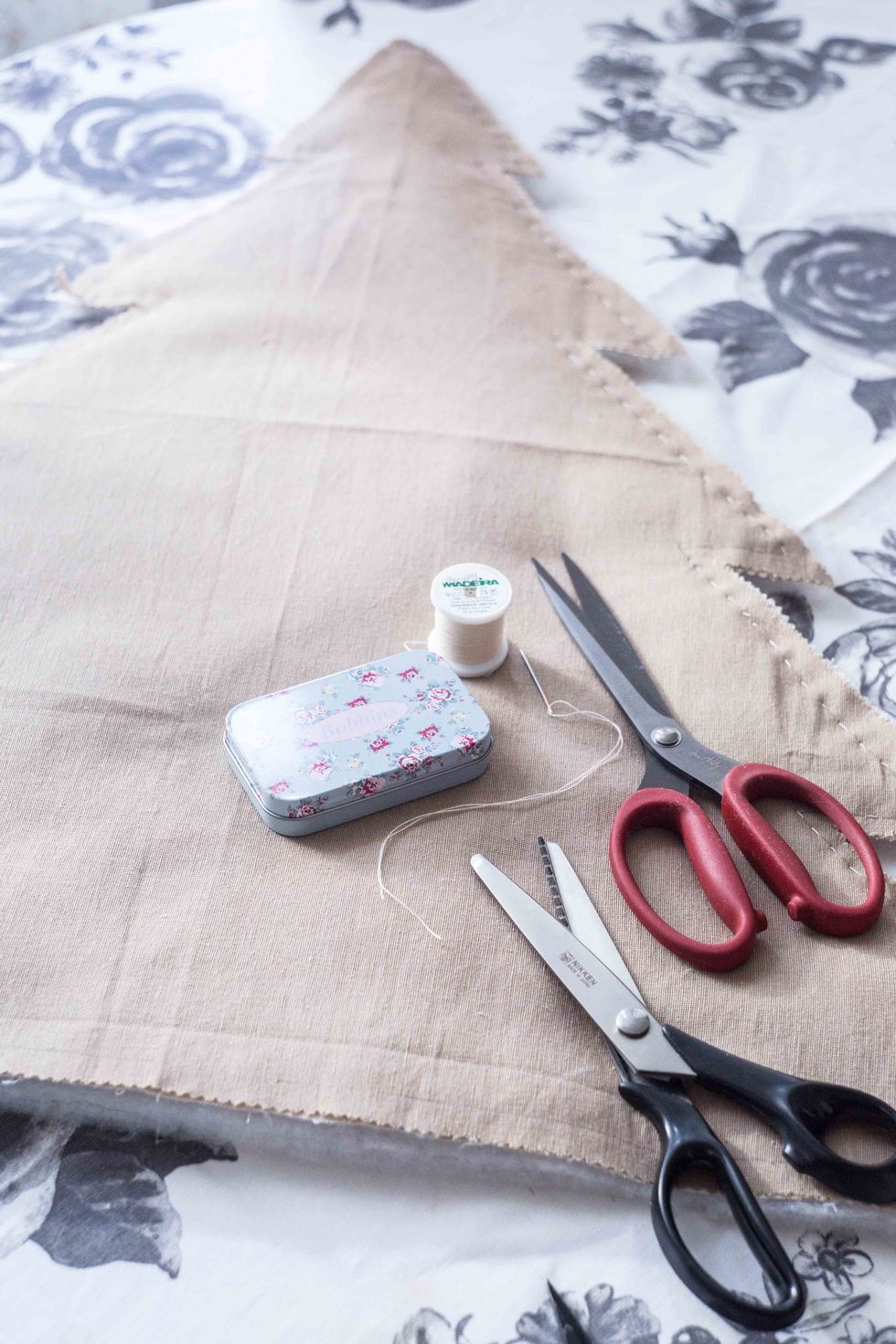 To begin, cut from linen, canvas, sheet syntepon 3 identical parts in the form of christmas tree.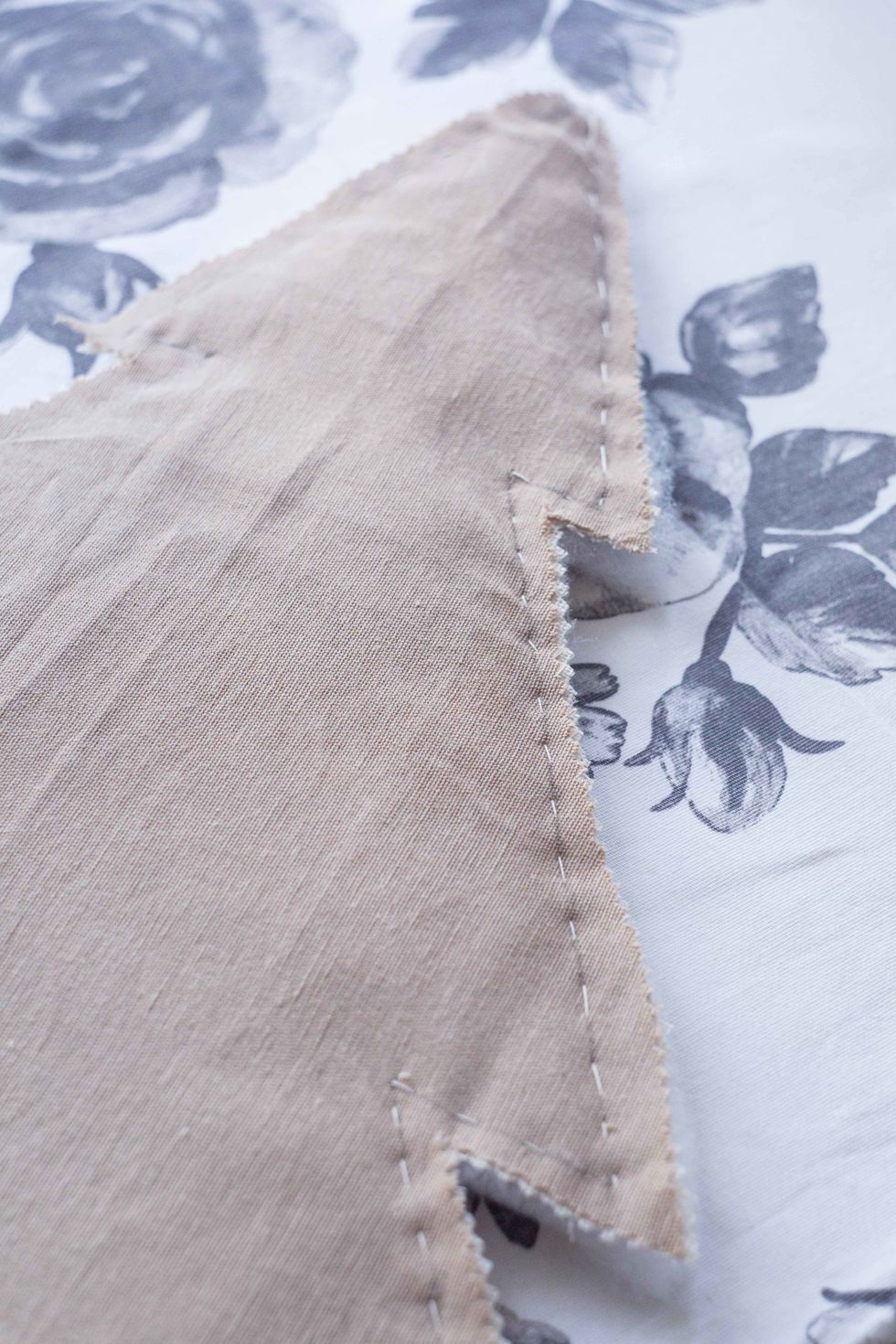 Fold the items in order of priority: sintepon, canvas, linen (with linen and canvas should be placed facing each other). Firmware parts on the perimeter leaving an opening for eversion.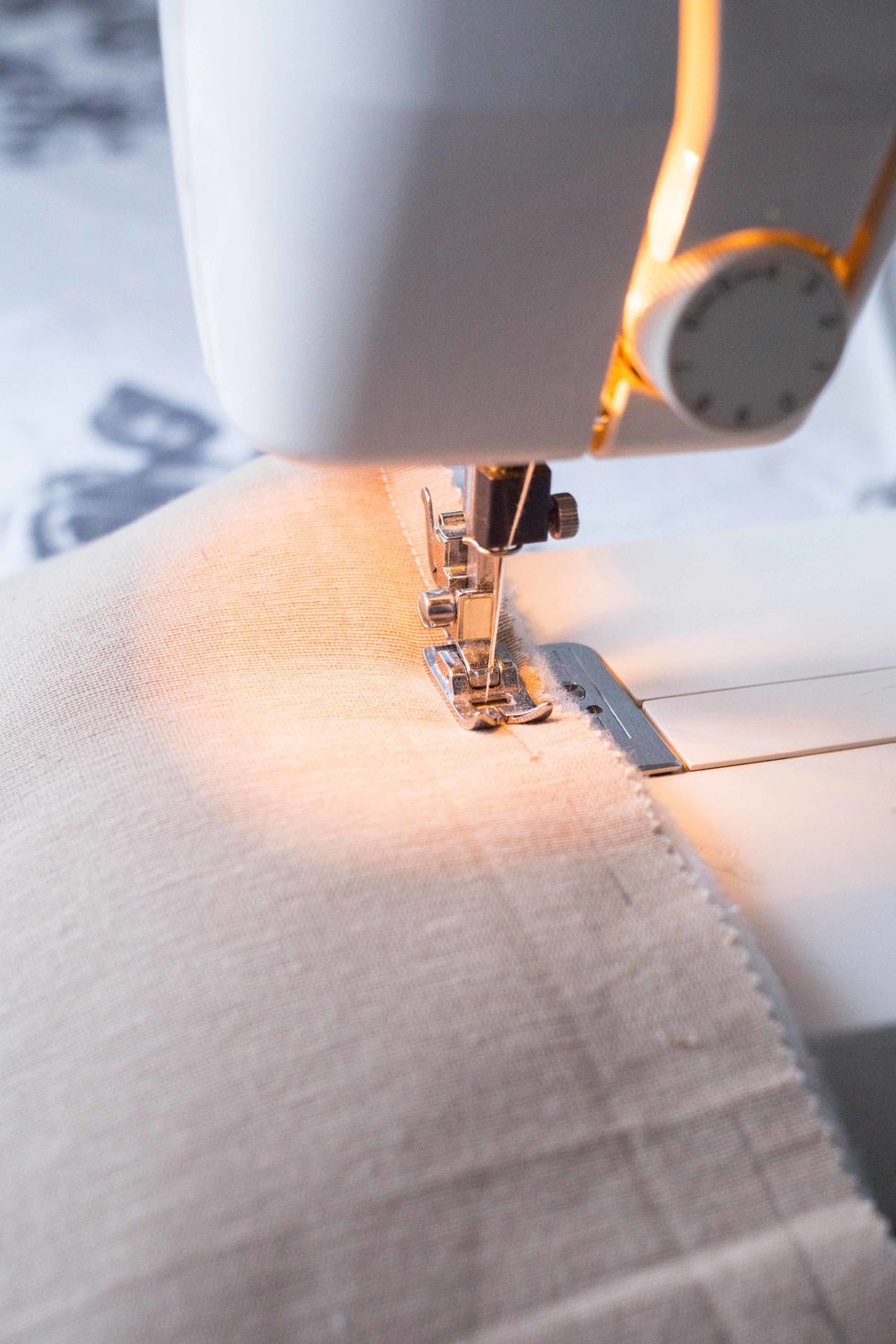 After that the firmware on the sewing machine.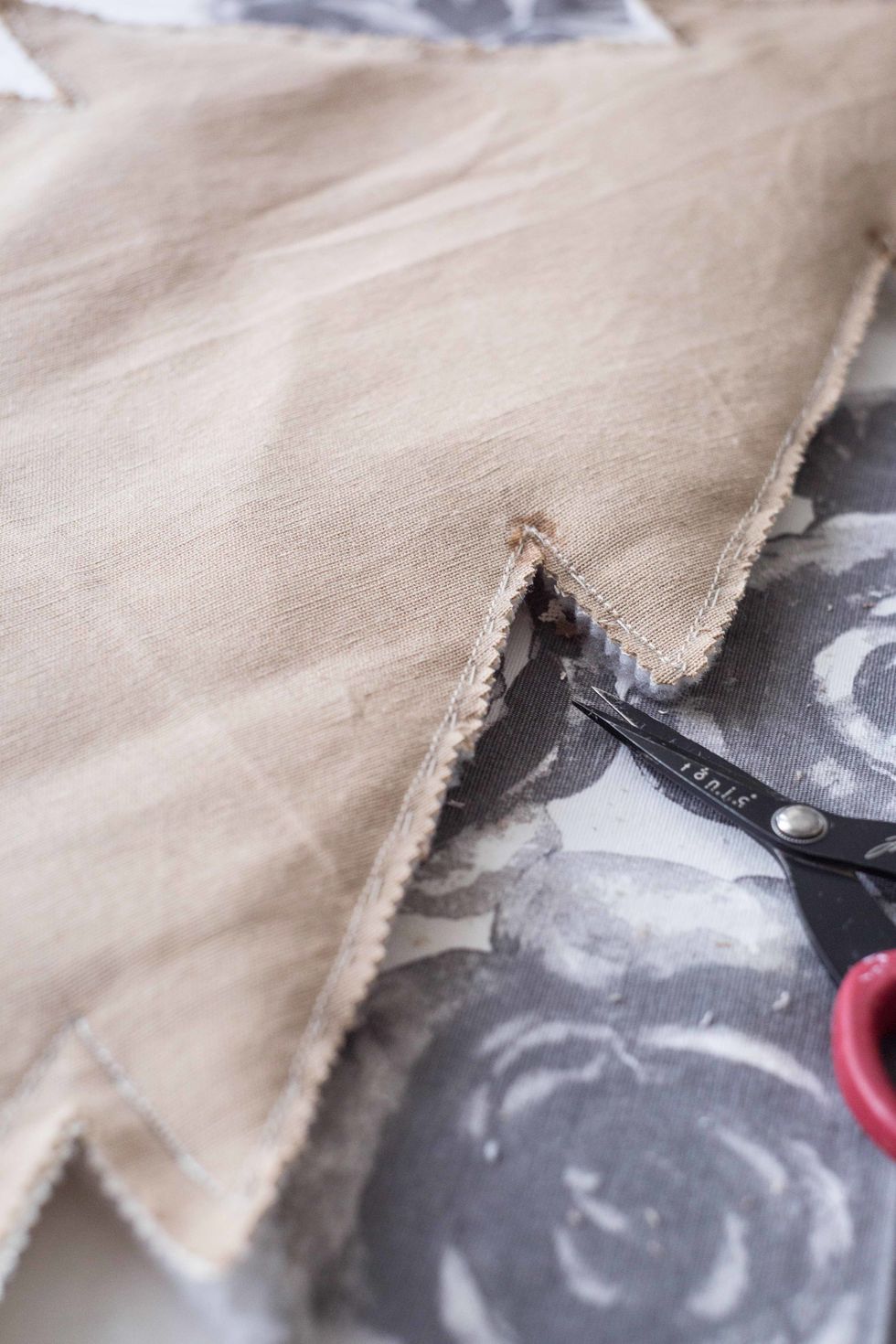 Сut off the seam allowance up to a distance of 0.5 cm from the seam. Be sure to make the fold notch, so that when the fabric is not reversing bristled.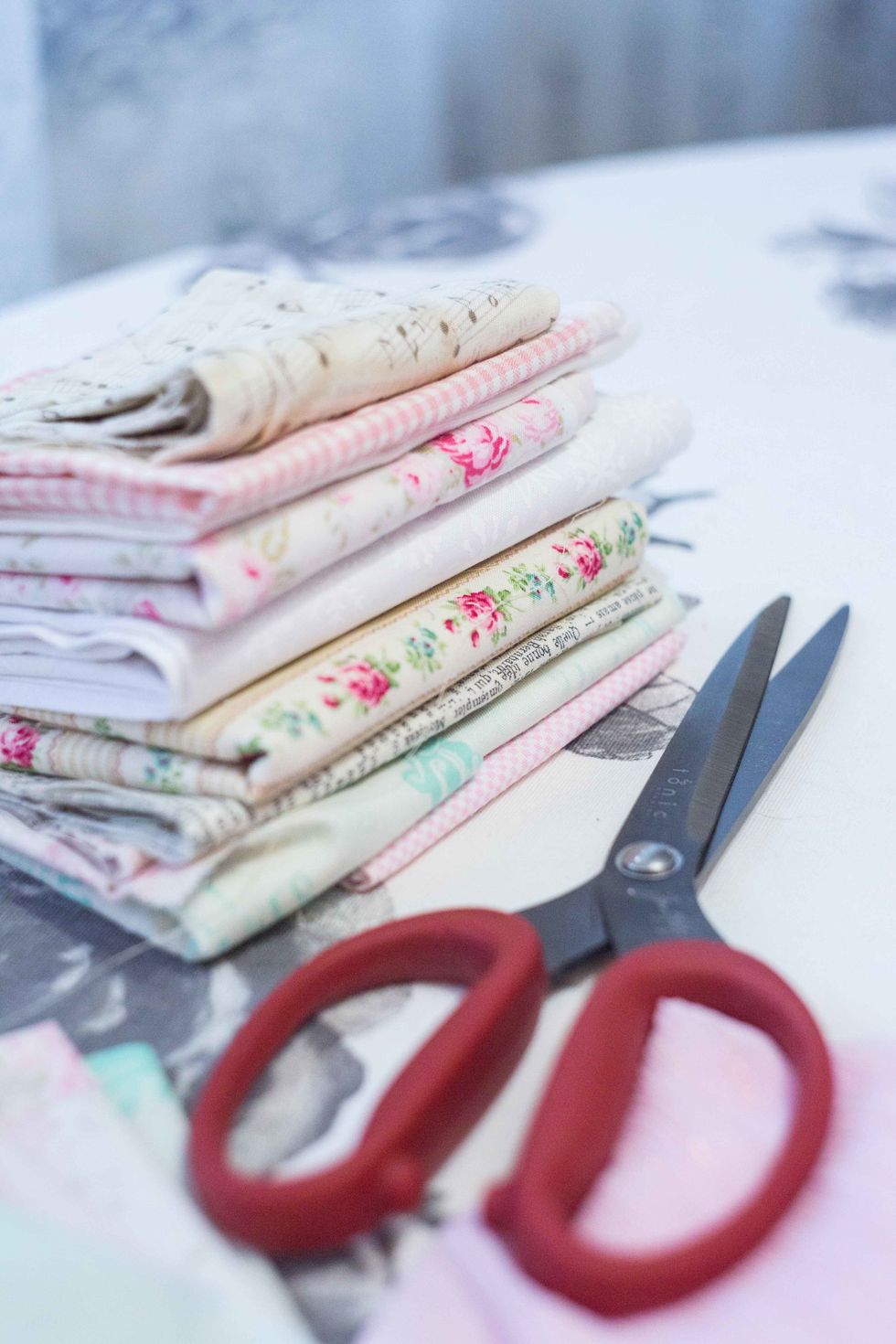 That is, in the corners, you need to make a slit in the fabric is very close to the seam. Gut-wrenching, the firmware on the perimeter 0,4-0,5sm away from the edge, sew up the hole for eversion.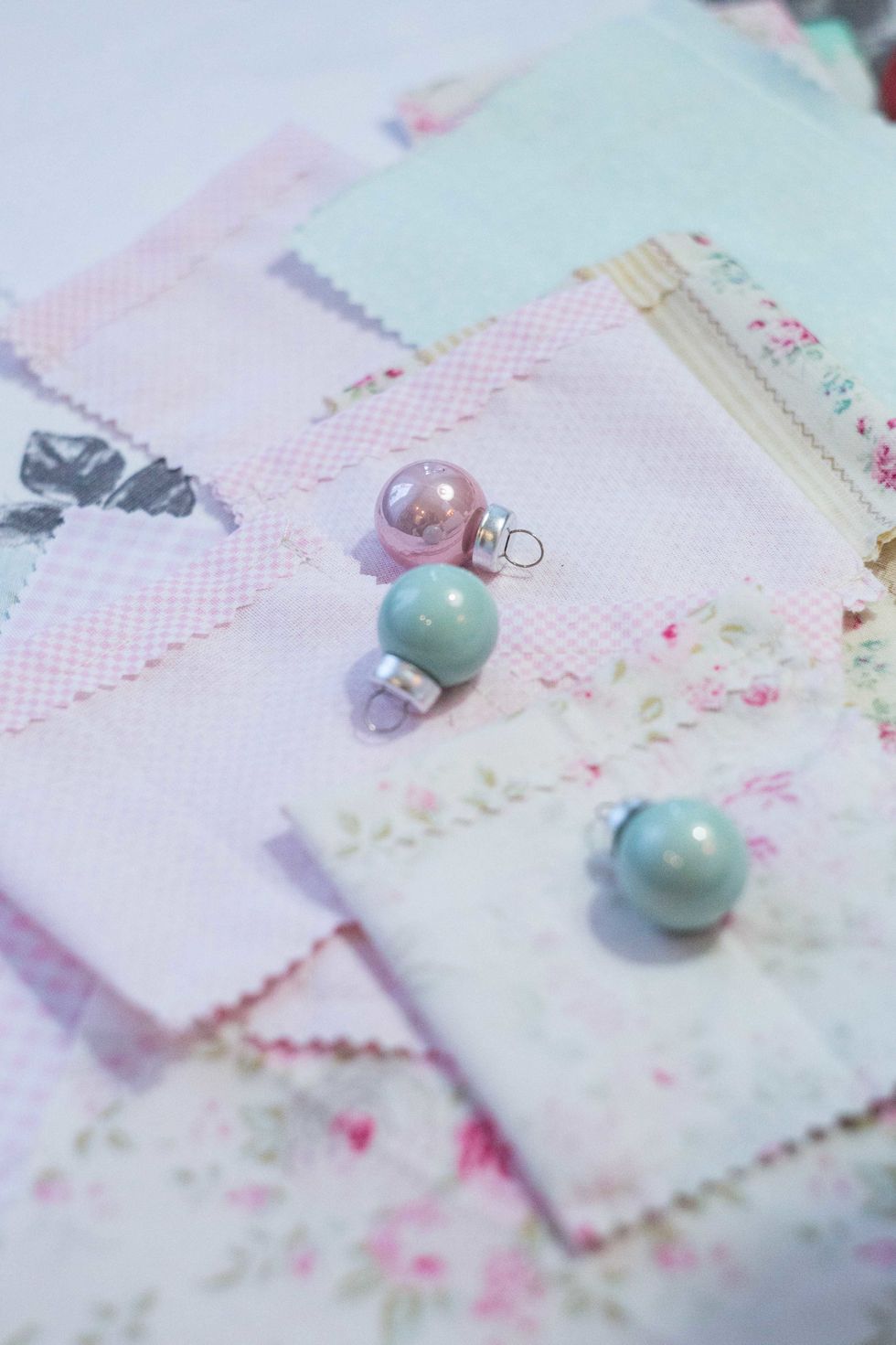 Cut from different tissues 30 pieces for bags of 10 / 18cm. And create a bags!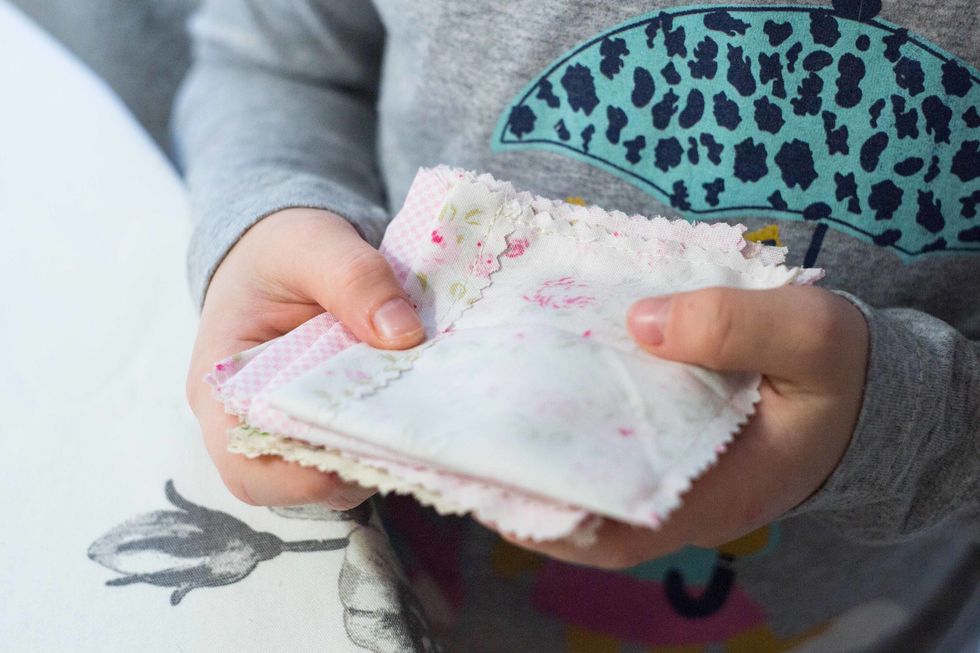 Wrenched handbags!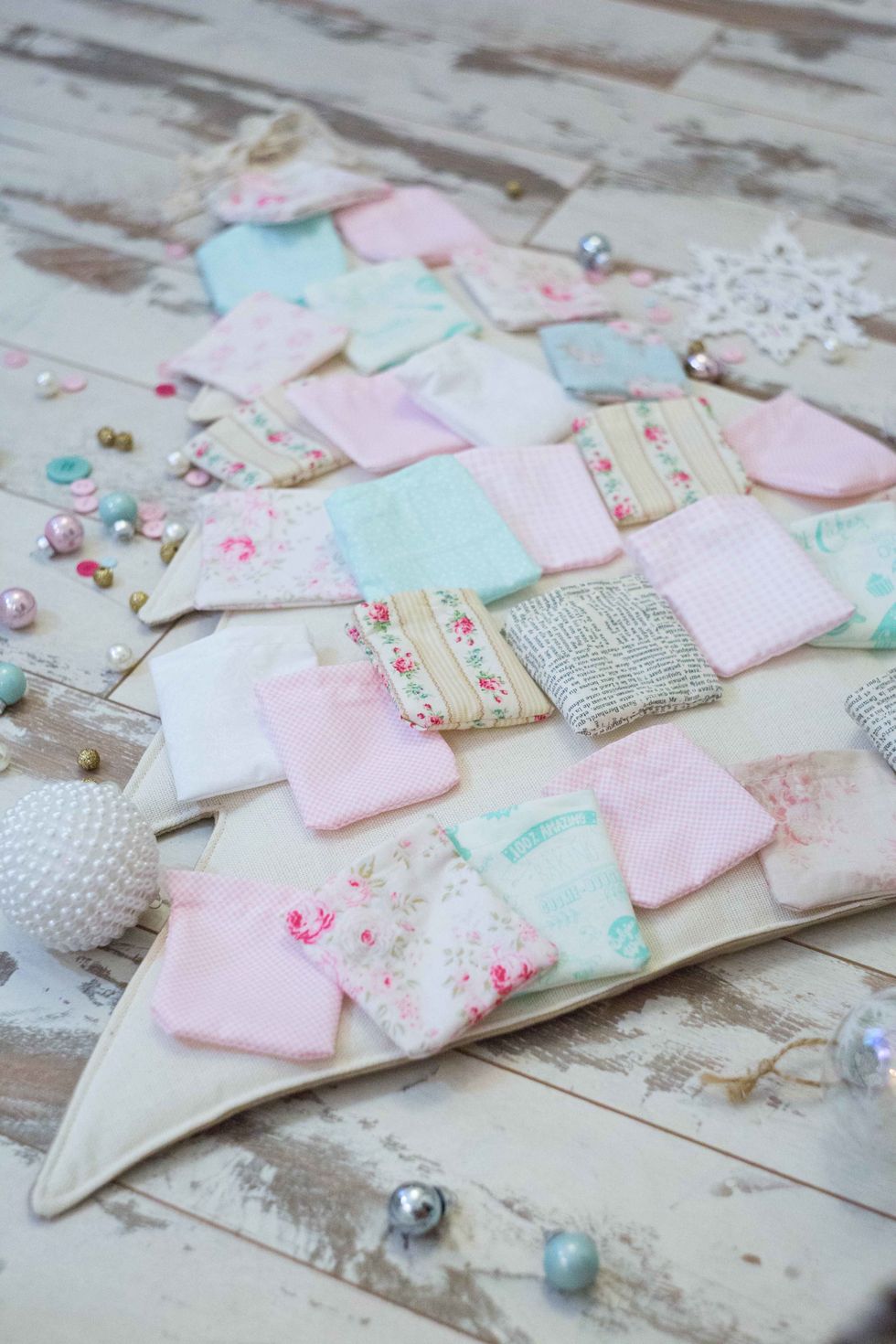 You have it! Yea!!!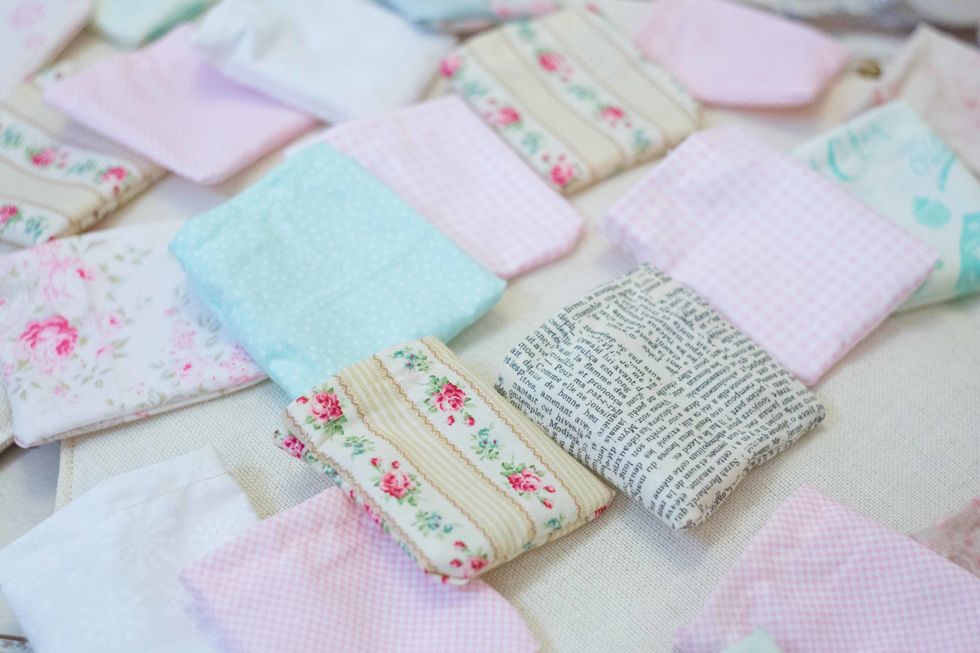 We place the bags at the same distance from each other.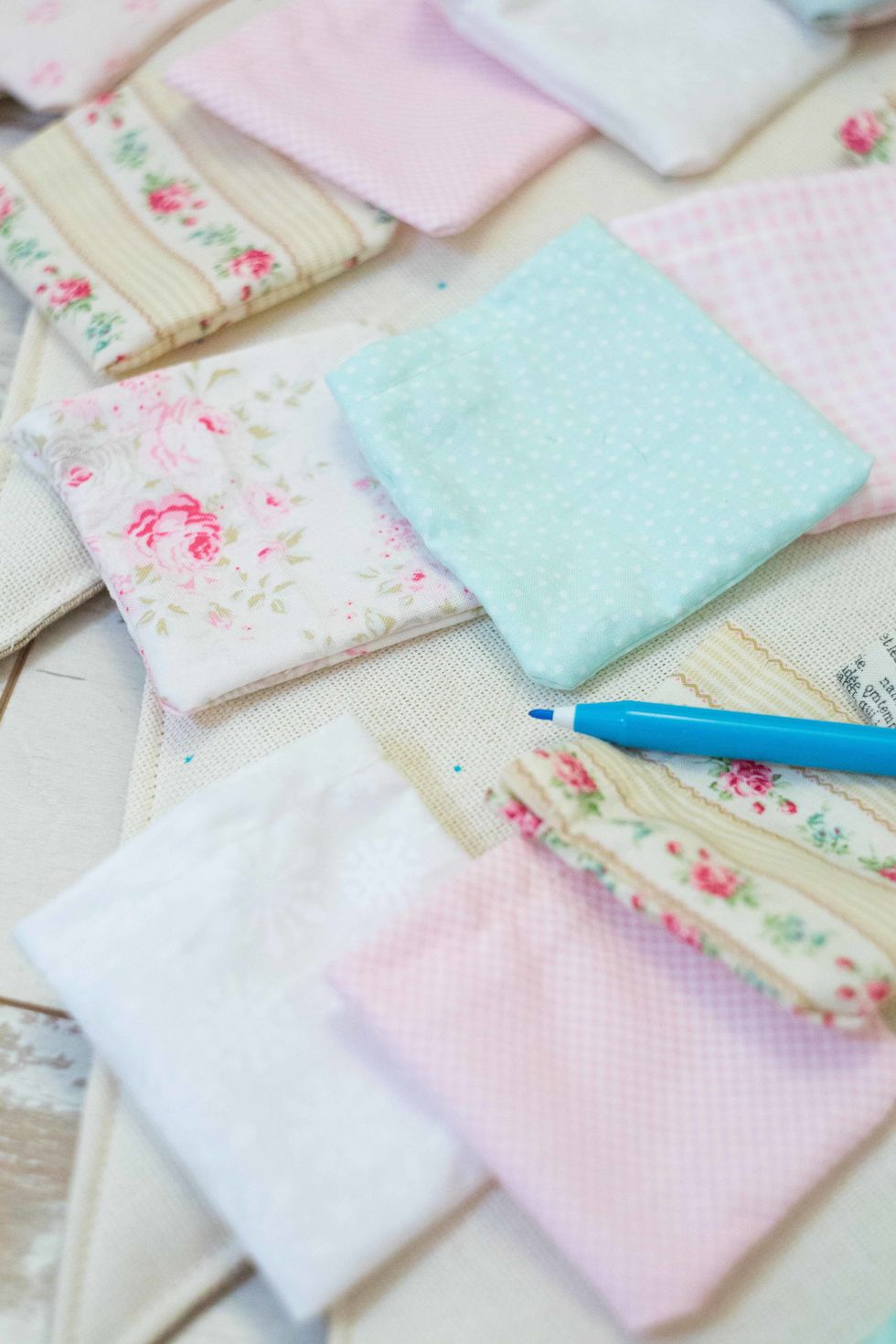 Make a pencil mark where the buttons will be placed.
Adding straps to the bags!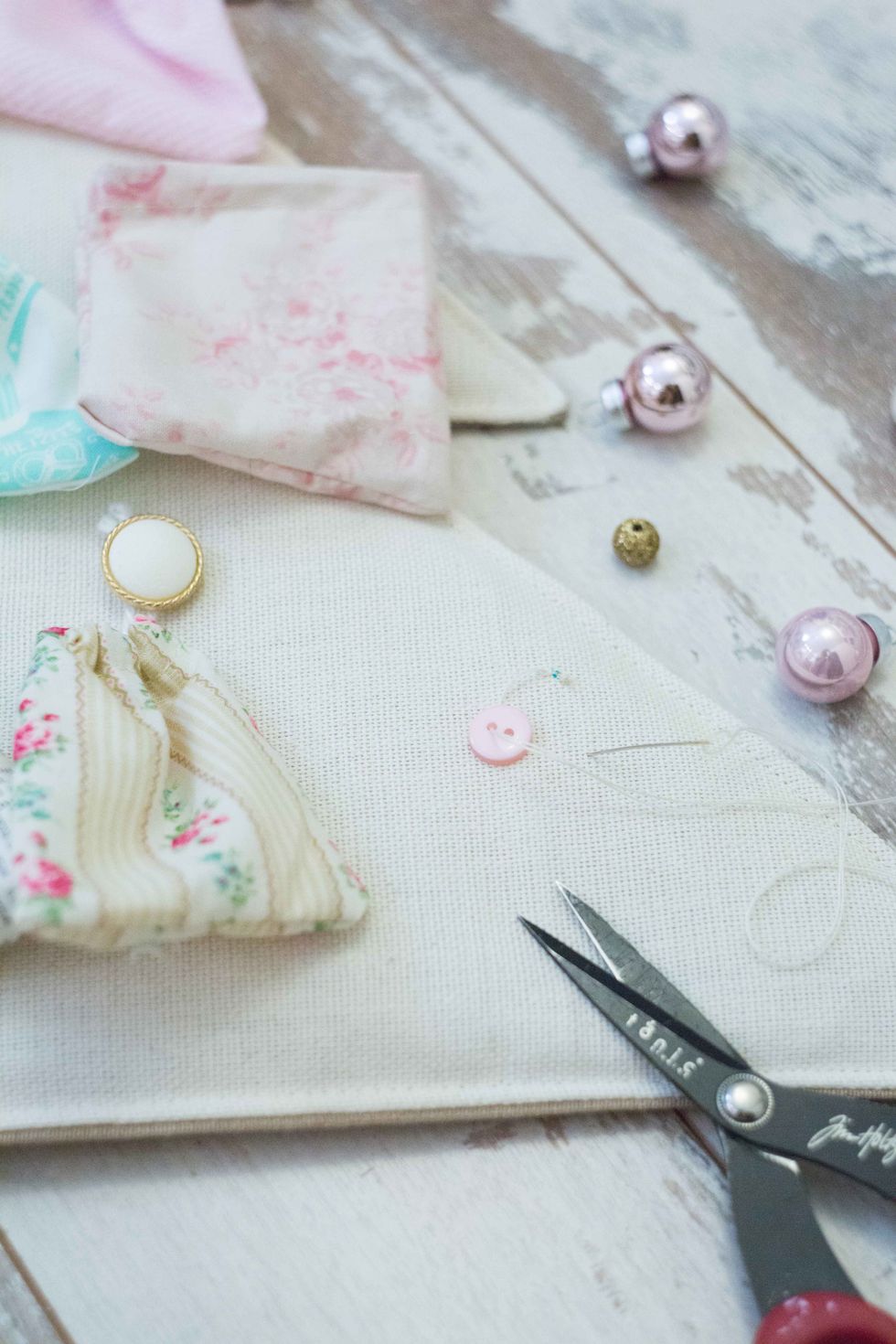 Sew buttons.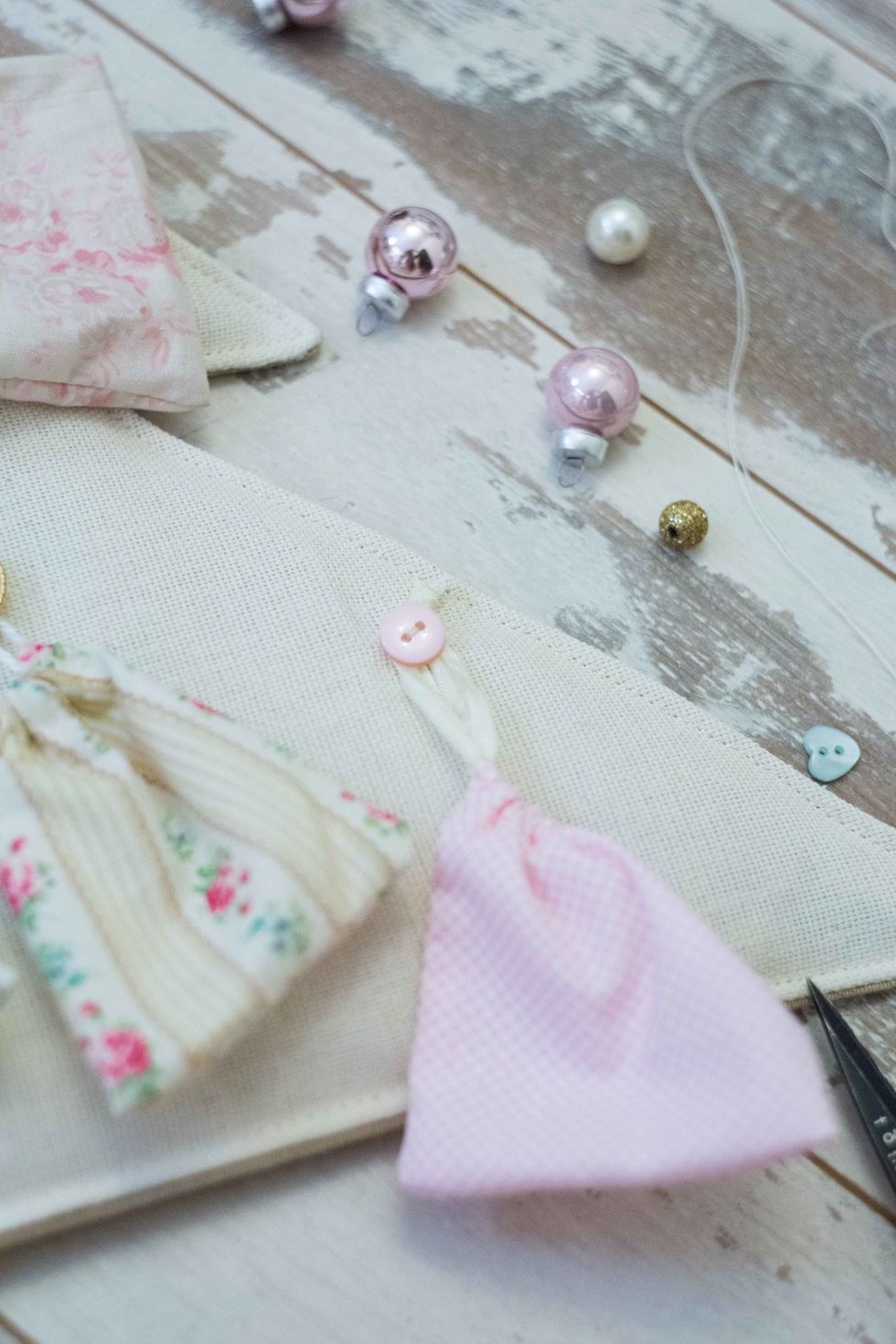 Hang bags on the buttons!
Add more decor to your fabric tree!
Wow! I have a nice helper)))
We did it! Absolutely perfect shabby Advent Tree!))))
Create your tree! Have a good inspiration!
The creator of this guide has not included tools