Create Extra Jewellery Storage Space With a Shelf
5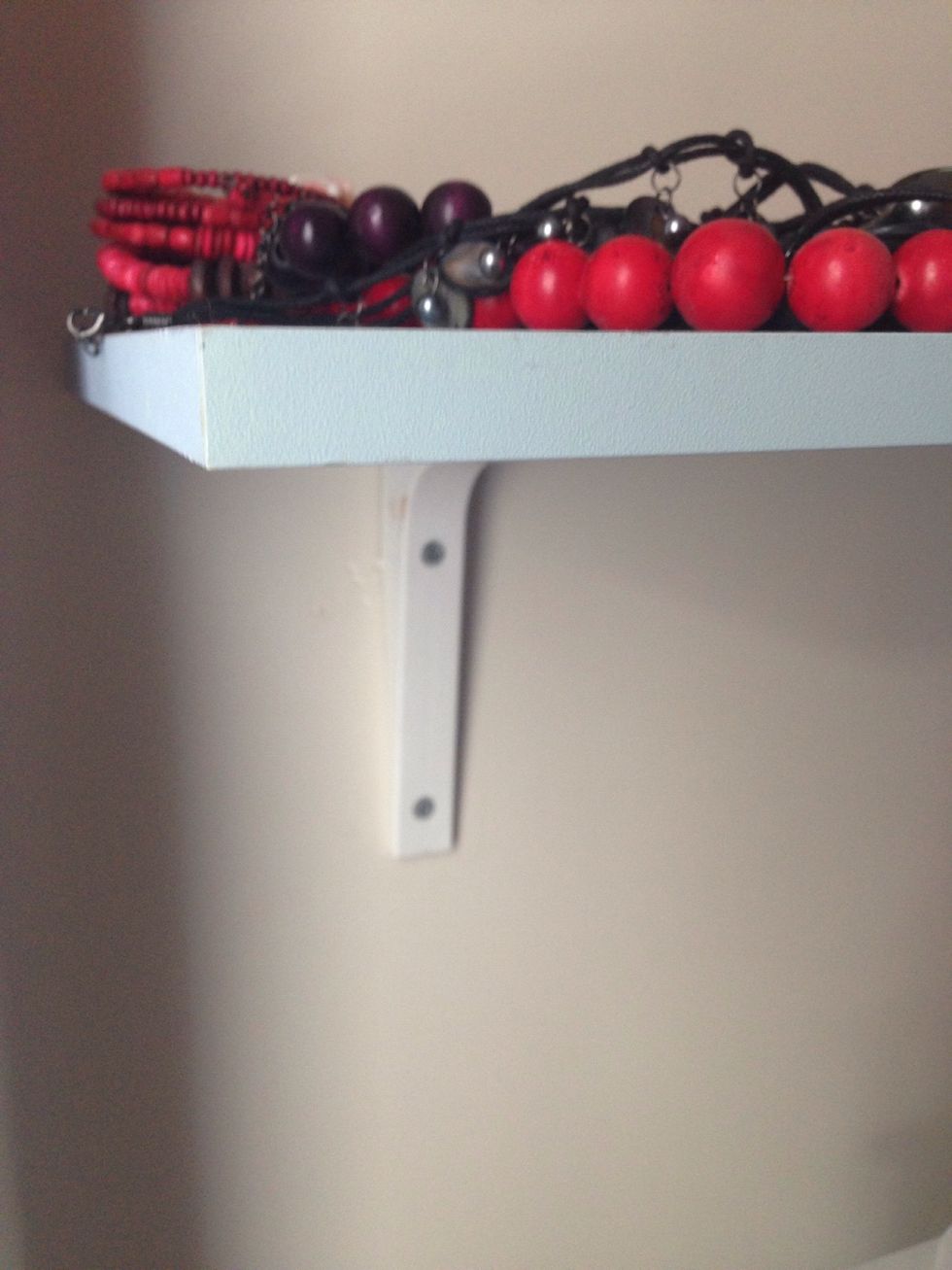 attach the shelf on the wall appropriately.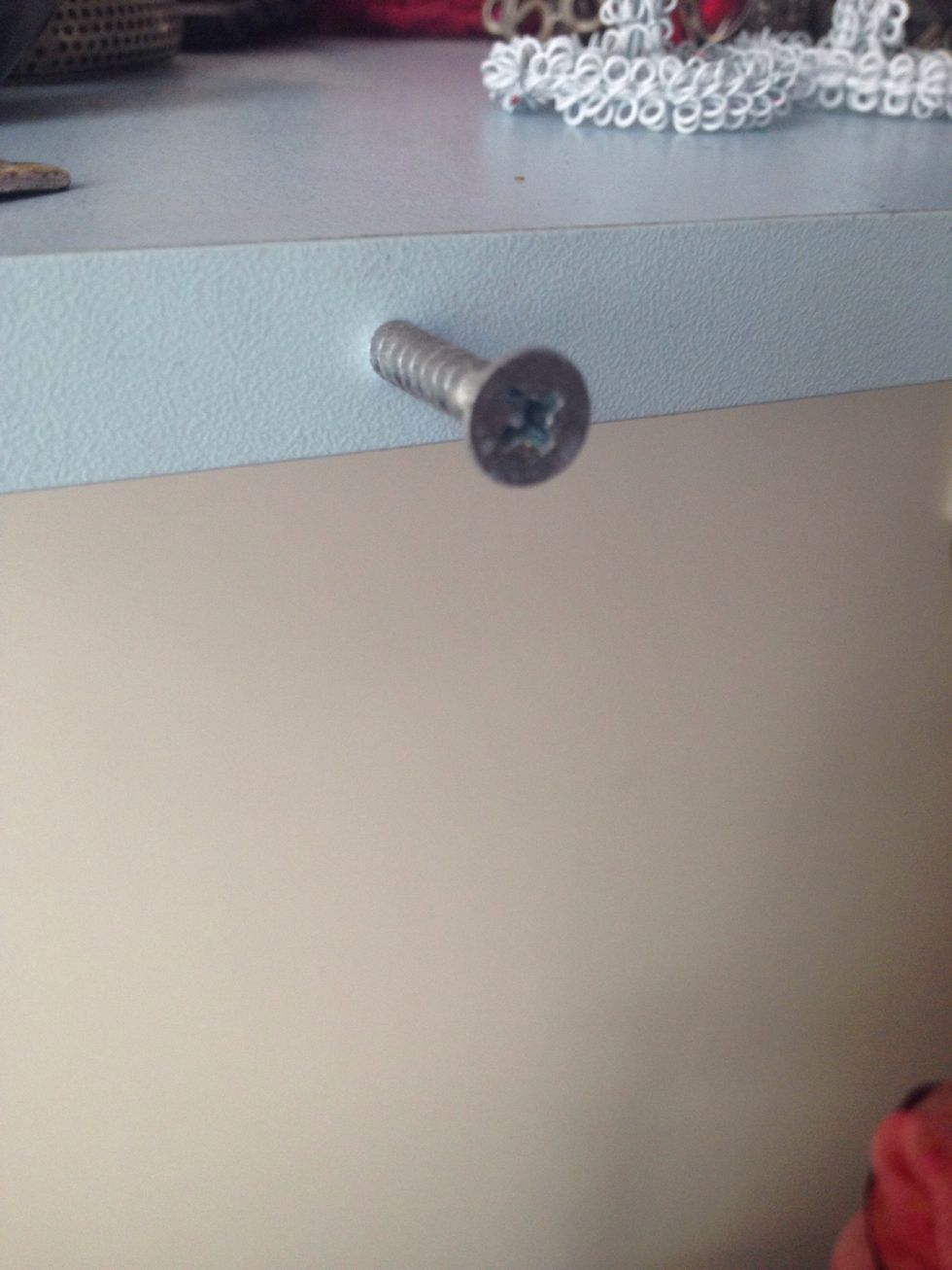 take min. 1 inch/3cm screws and screw them on the edge of the shelf. consider the spacing (2 inches/5cm is good in my opinion). also consider what you have underneath the shelf and the access.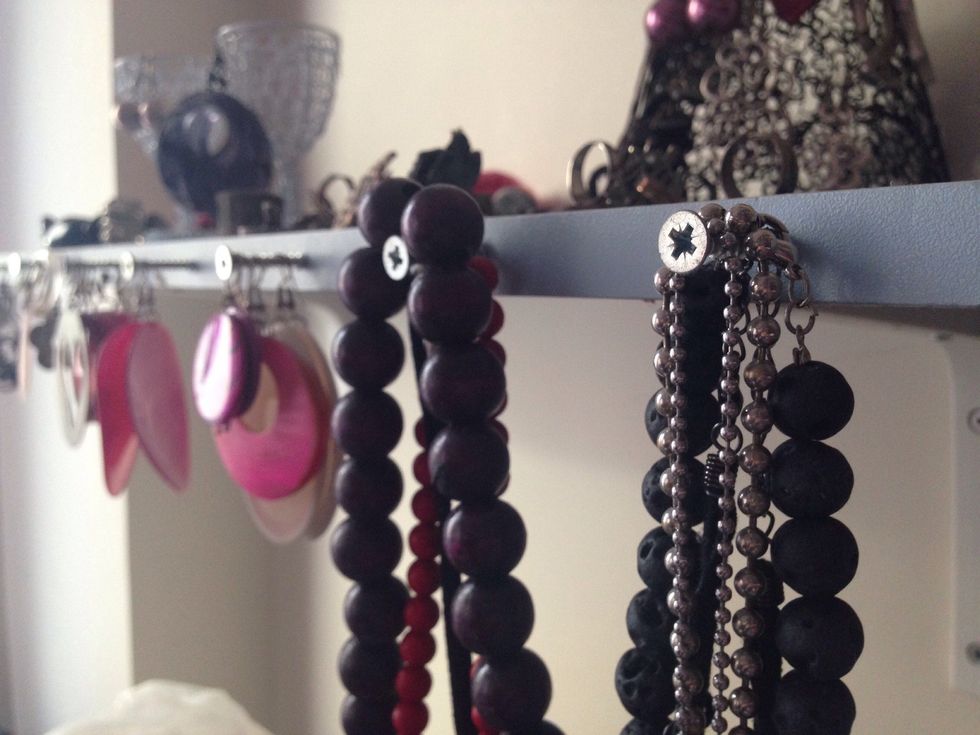 hang your earrings and necklaces! 1 screw is usually good for 2-3 pairs or items, to not get tangled and for easy pick up.
1.0 wooden shelf
screws
screwdriver