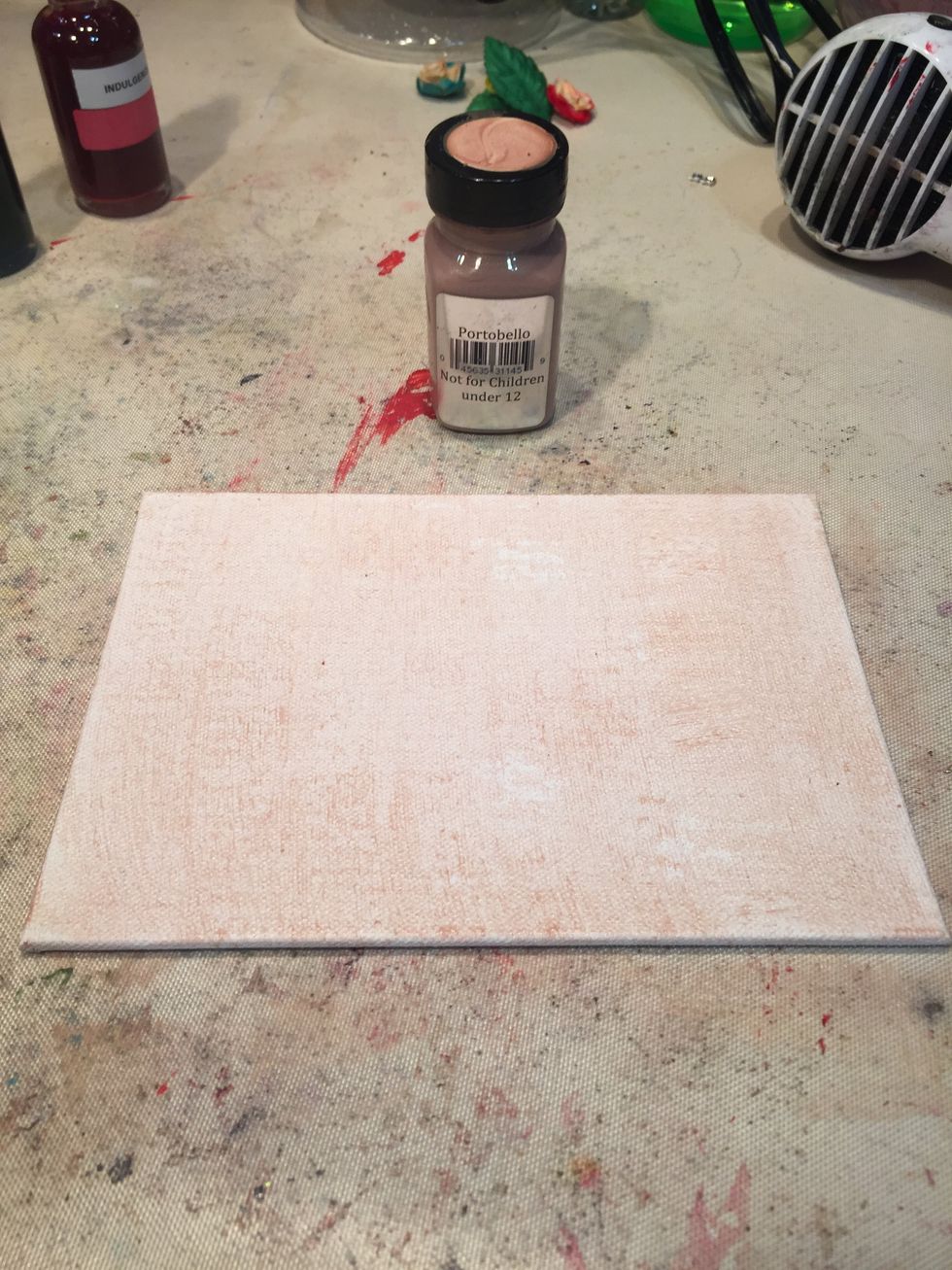 Paint a 5x7 prepped canvas panel with Portobello.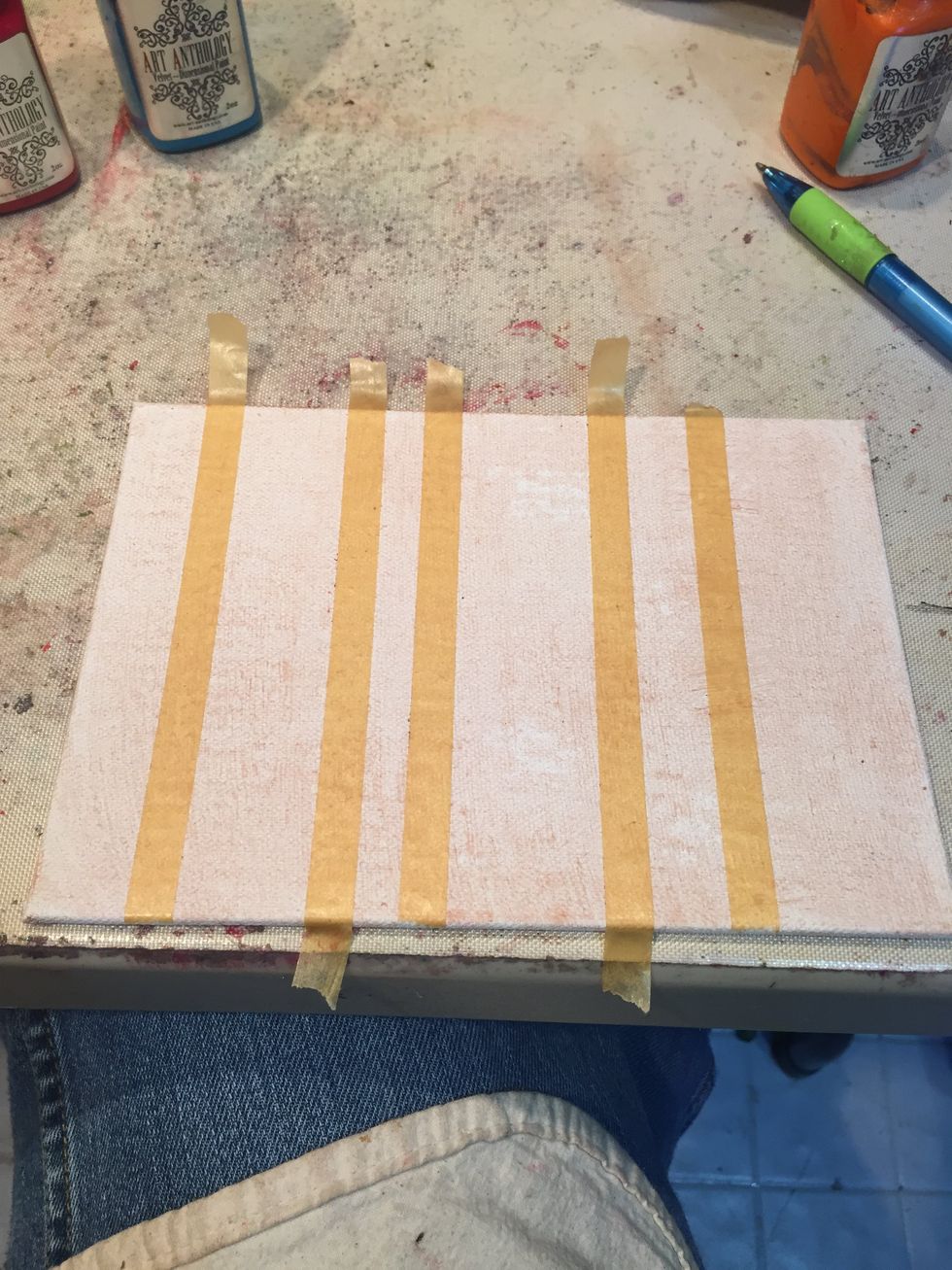 Add strips of masking tape lengthwise, varying widths.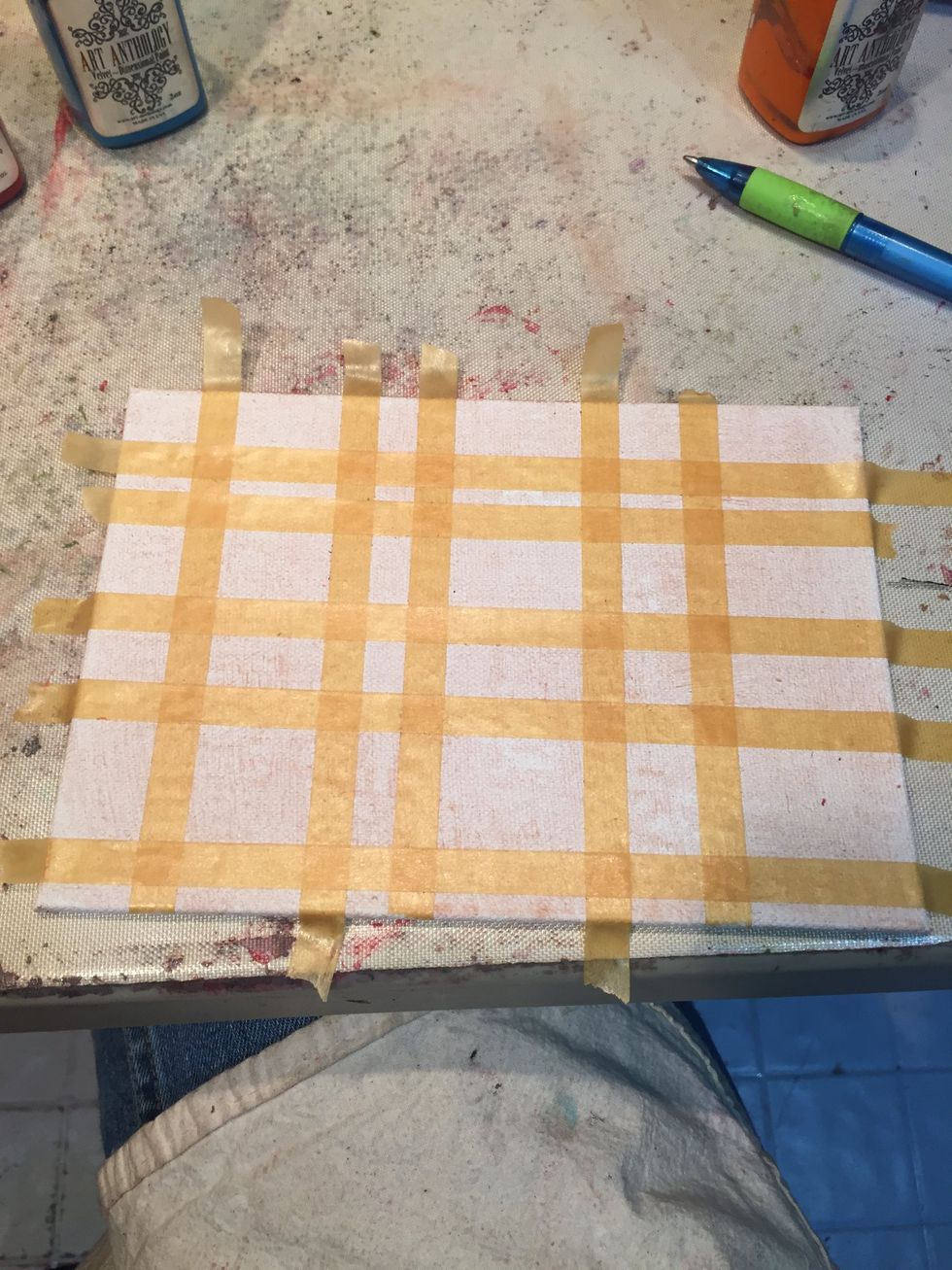 Add strips of masking tape width-wise, varying the spacing.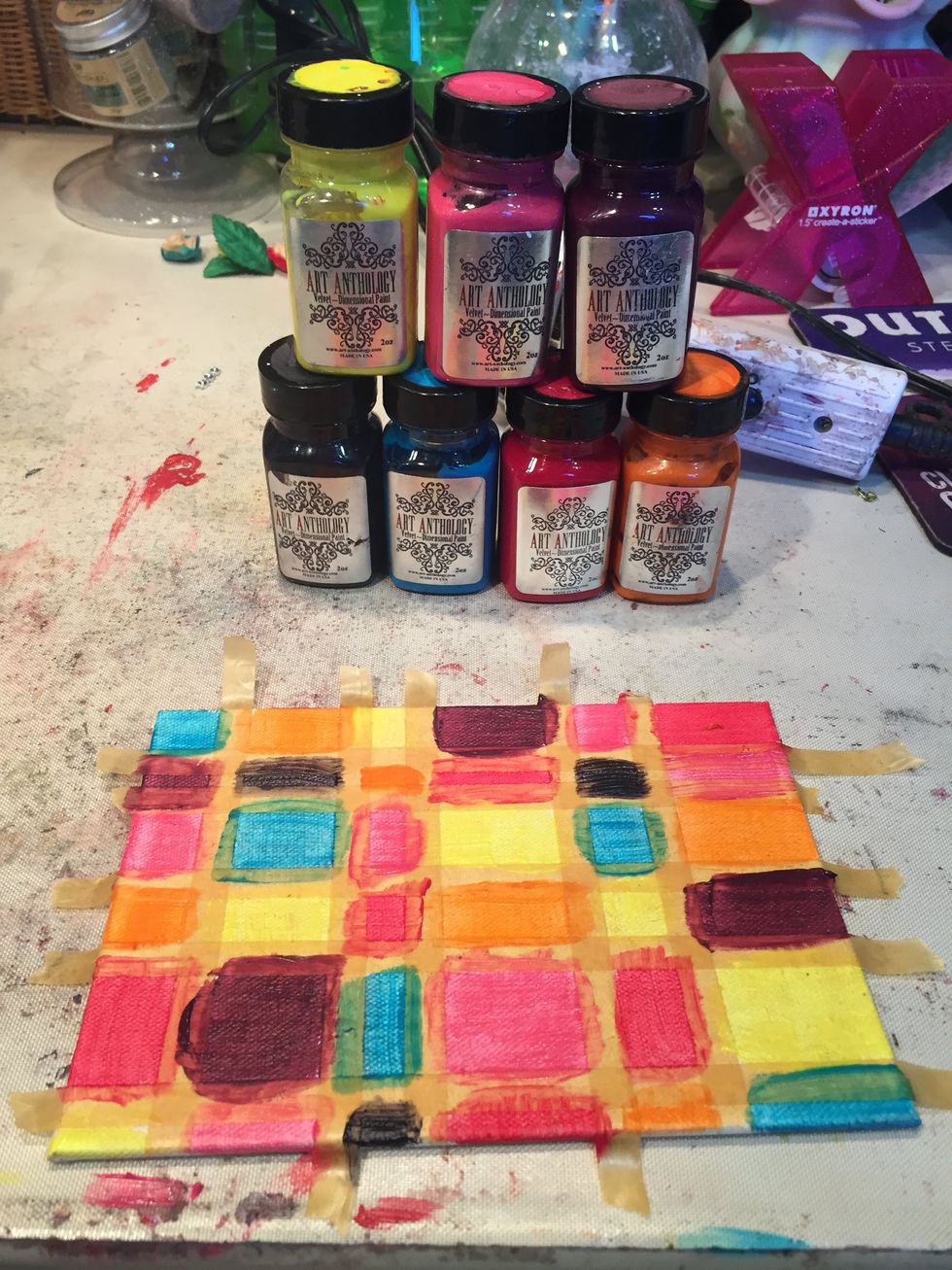 Paint the resulting squares with Lemon Tart, Fiesta, Wineberry, Fiji, Desire, Tango, and Tuxedo.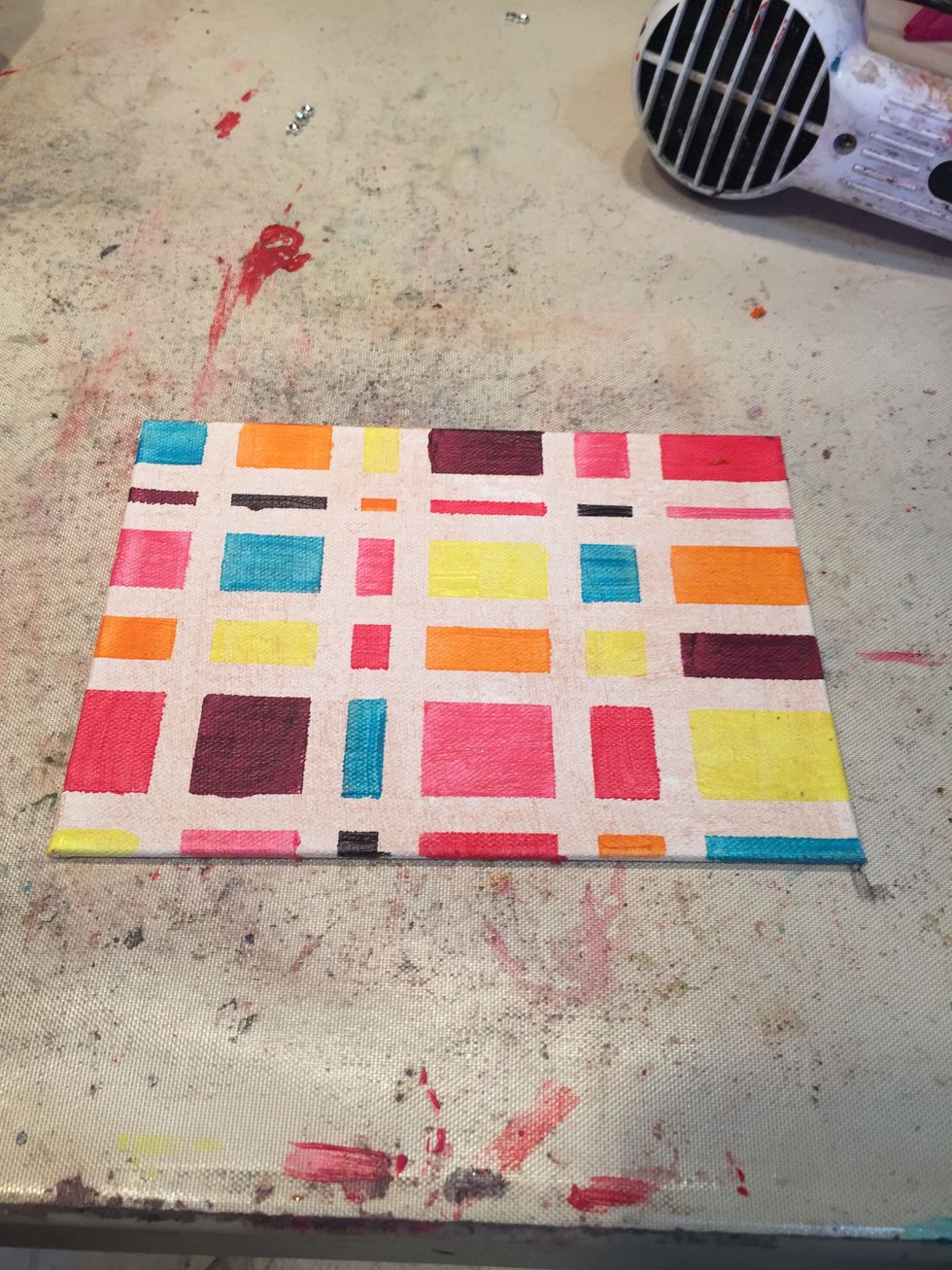 Remove the tape.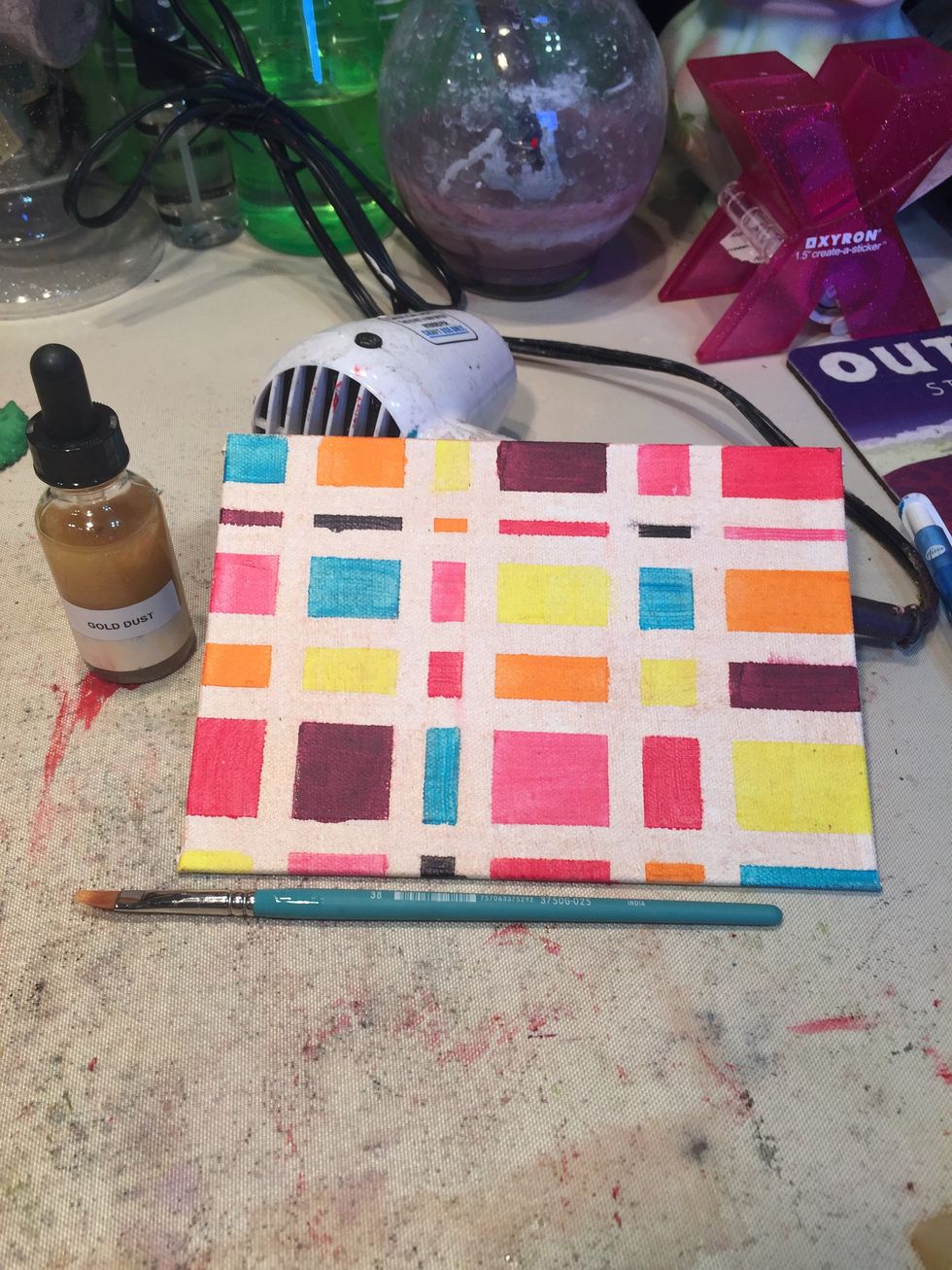 Using a paintbrush, brush Gold Dust Minx in all the areas that are still painted with Portobello. This will give them a nice shimmer.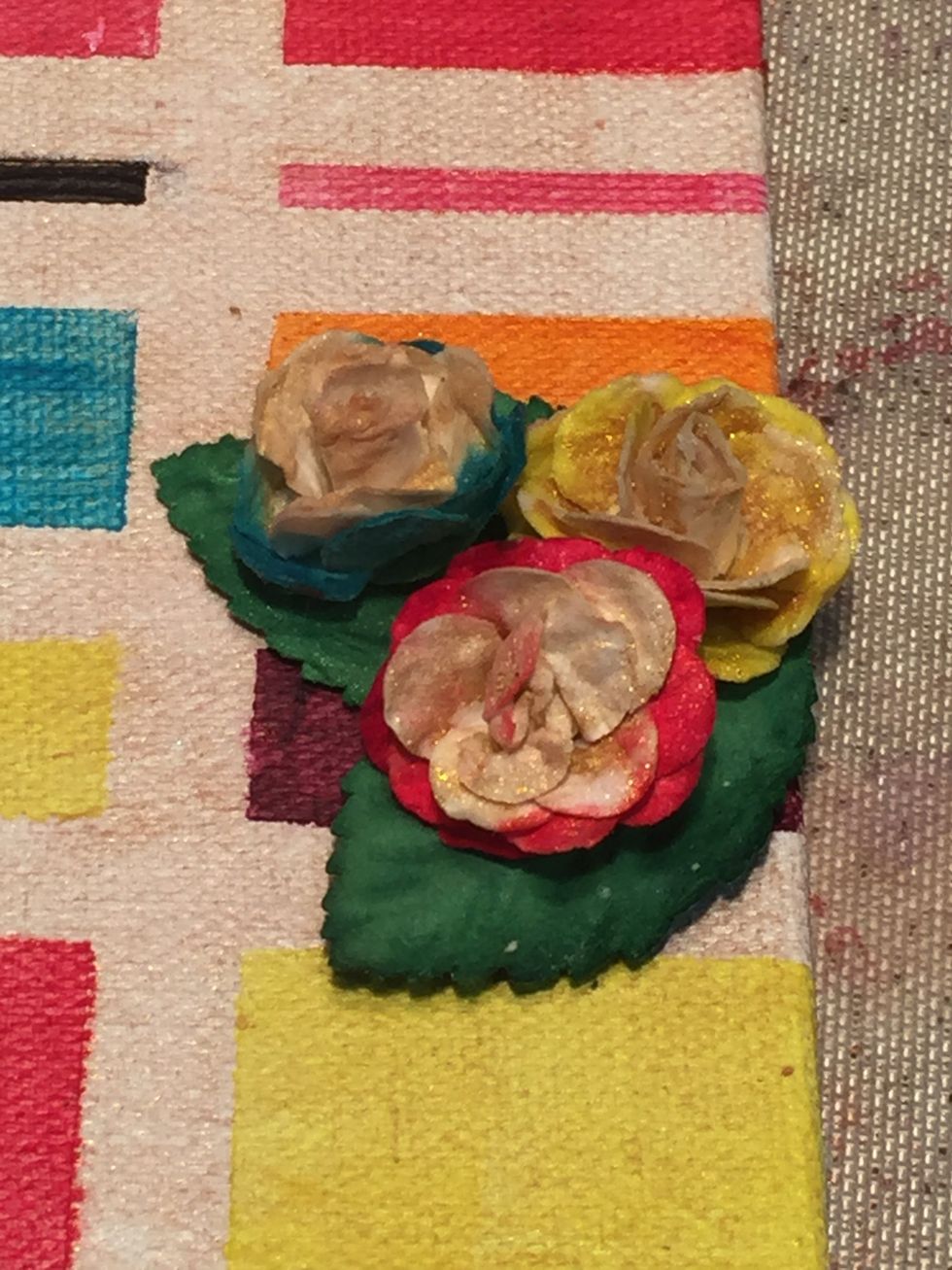 Take some white Prima roses & paint the inside with Gold Dust Minx, & the outside with Indulgence, Panache, & Allure. Paint the leaves with Bankroll. I found the dropper works best on the roses.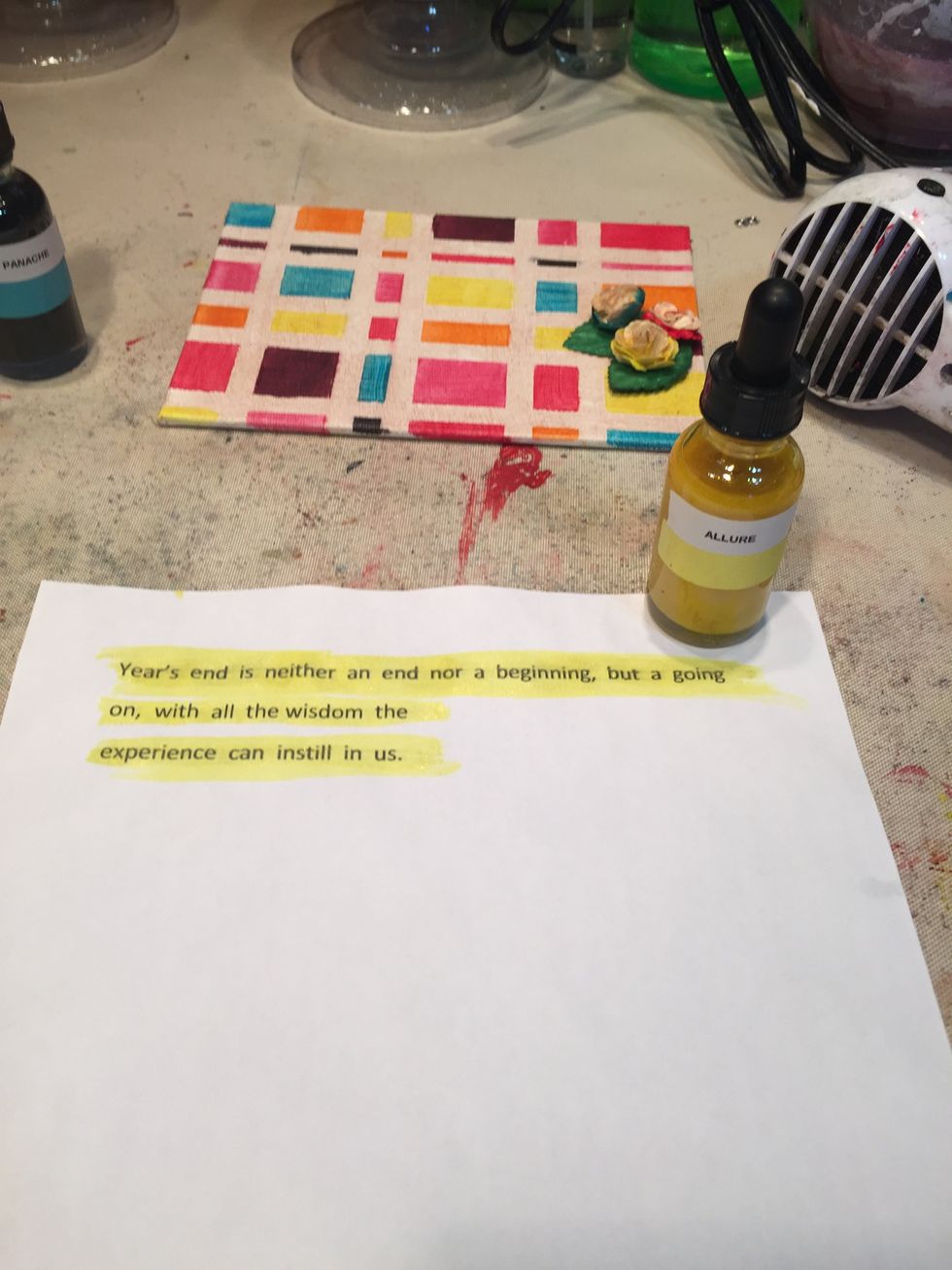 Print up your quote and brush on Allure Minx. Trim out the words.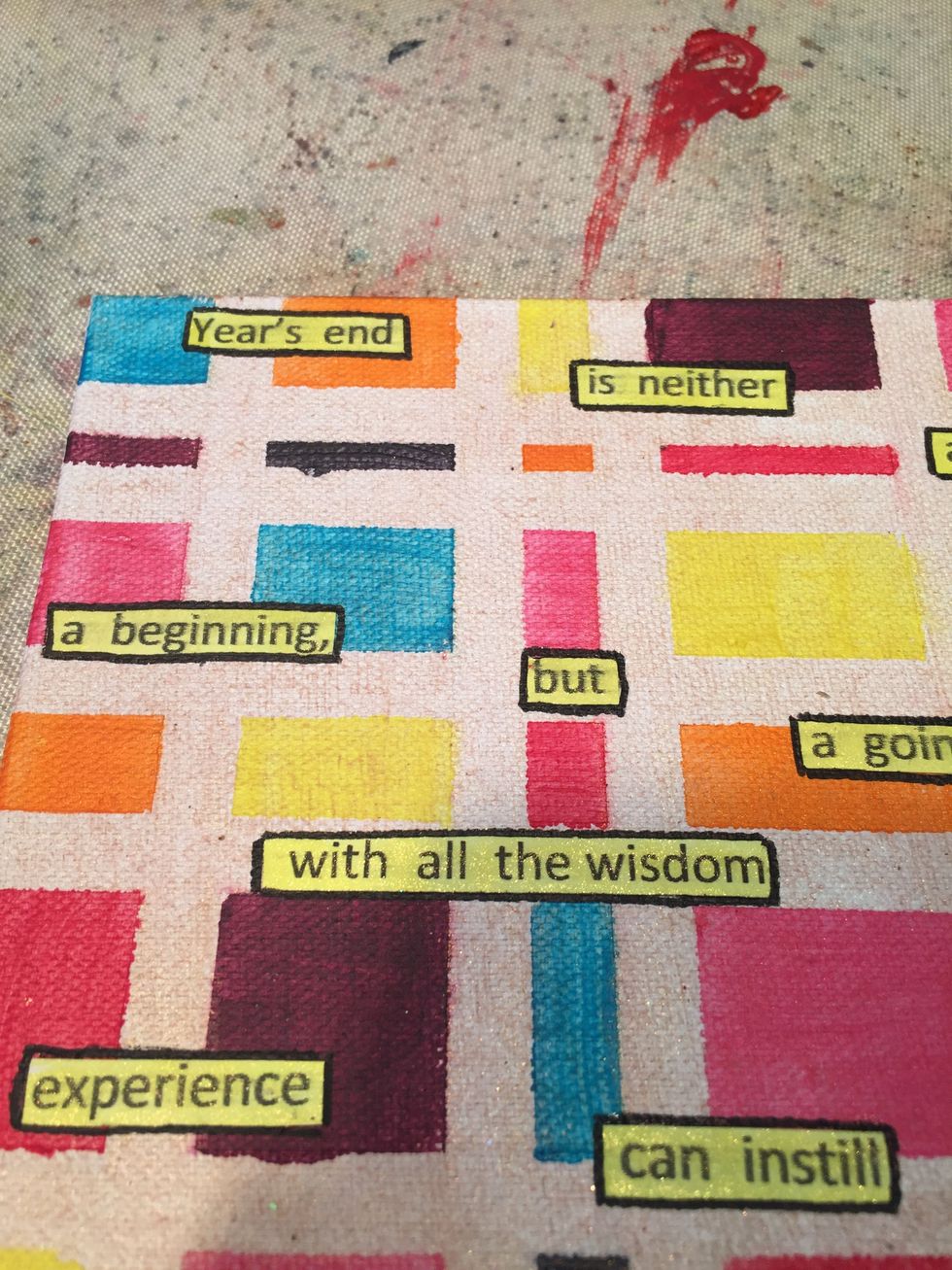 Place your words then carefully and neatly outline them with a Micron Graphic 1 pen. Minx contains a solvent that will cause other pens to stop working (ask me how I know).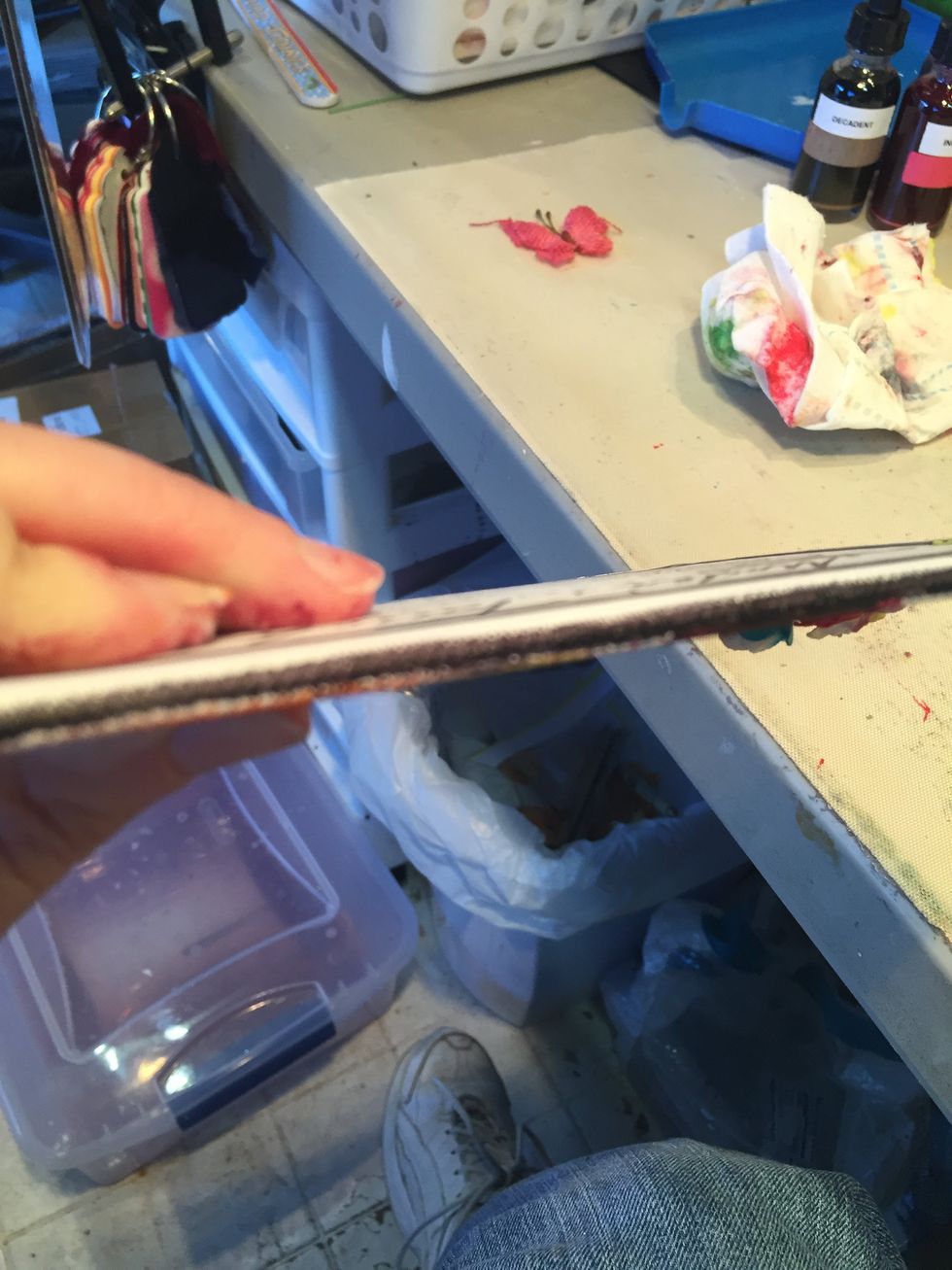 Paint the edges with Tuxedo Velvet.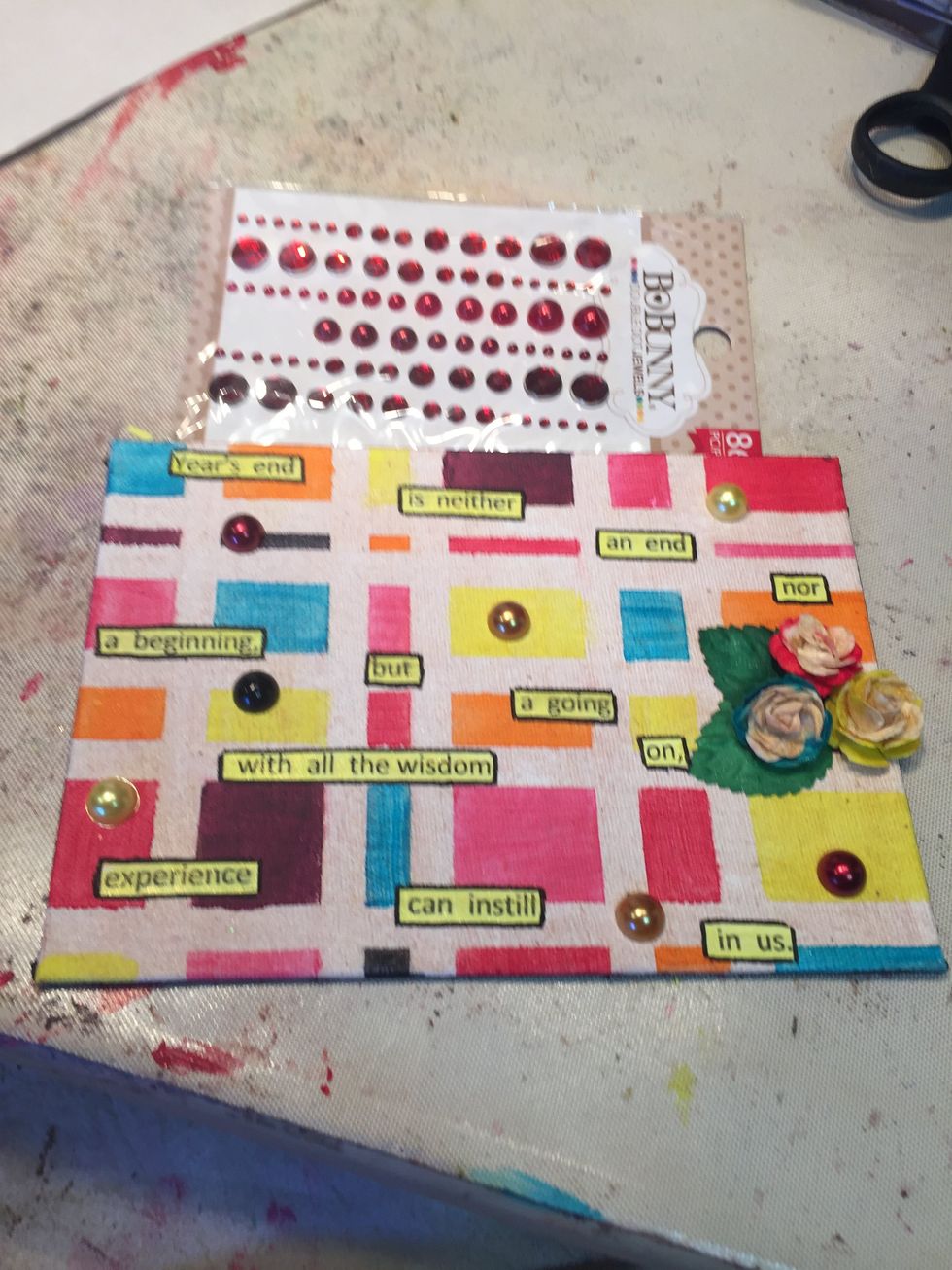 Add your half-back pearls randomly across the canvas.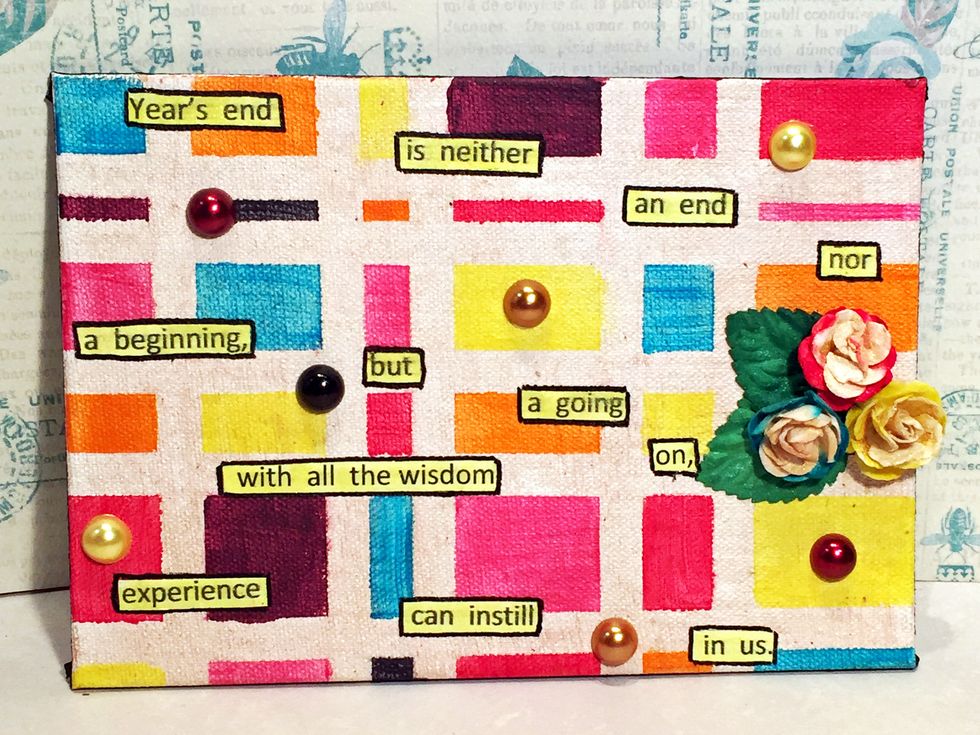 You're done!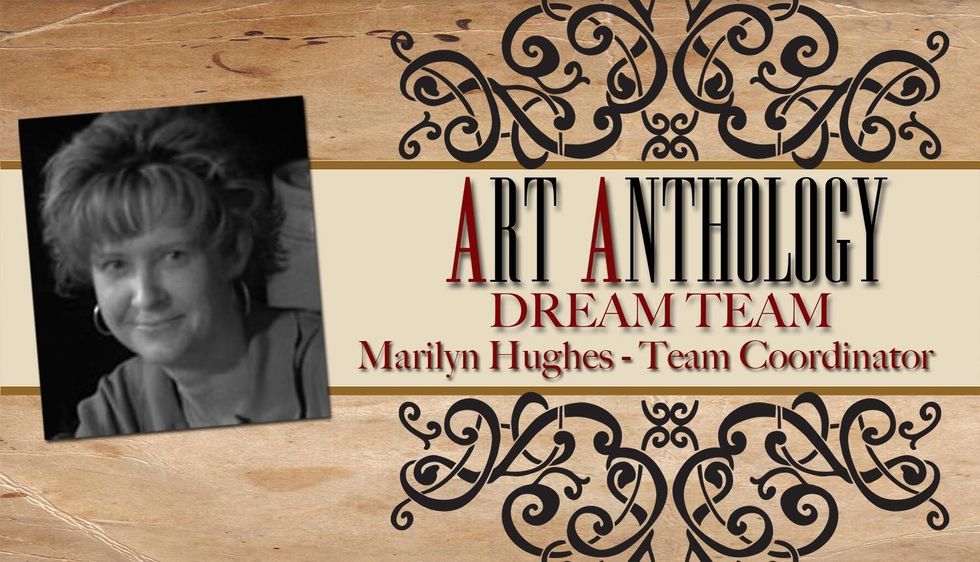 Thank you for stopping by! Marilyn
Velvet: Portobello, Lemon Tart, Fiesta, Tango,
Velvet: Wineberry, Tuxedo, Fiji, & Desire
Minx Ink: Gold Dust, Allure, Indulgence, Panache
5x7 Prepped Canvas
Bo Bunny Dot Jewel Half-back Pearls
Art Anthology
Art Anthology is a manufacturer of dimensional mediums.\n\nCome chat with us in our Facebook Group: Art Anthology Adventures in Art