How to create everyday, some art journaling with daniëlle
Create Everyday, Some Art Journaling With Daniëlle
19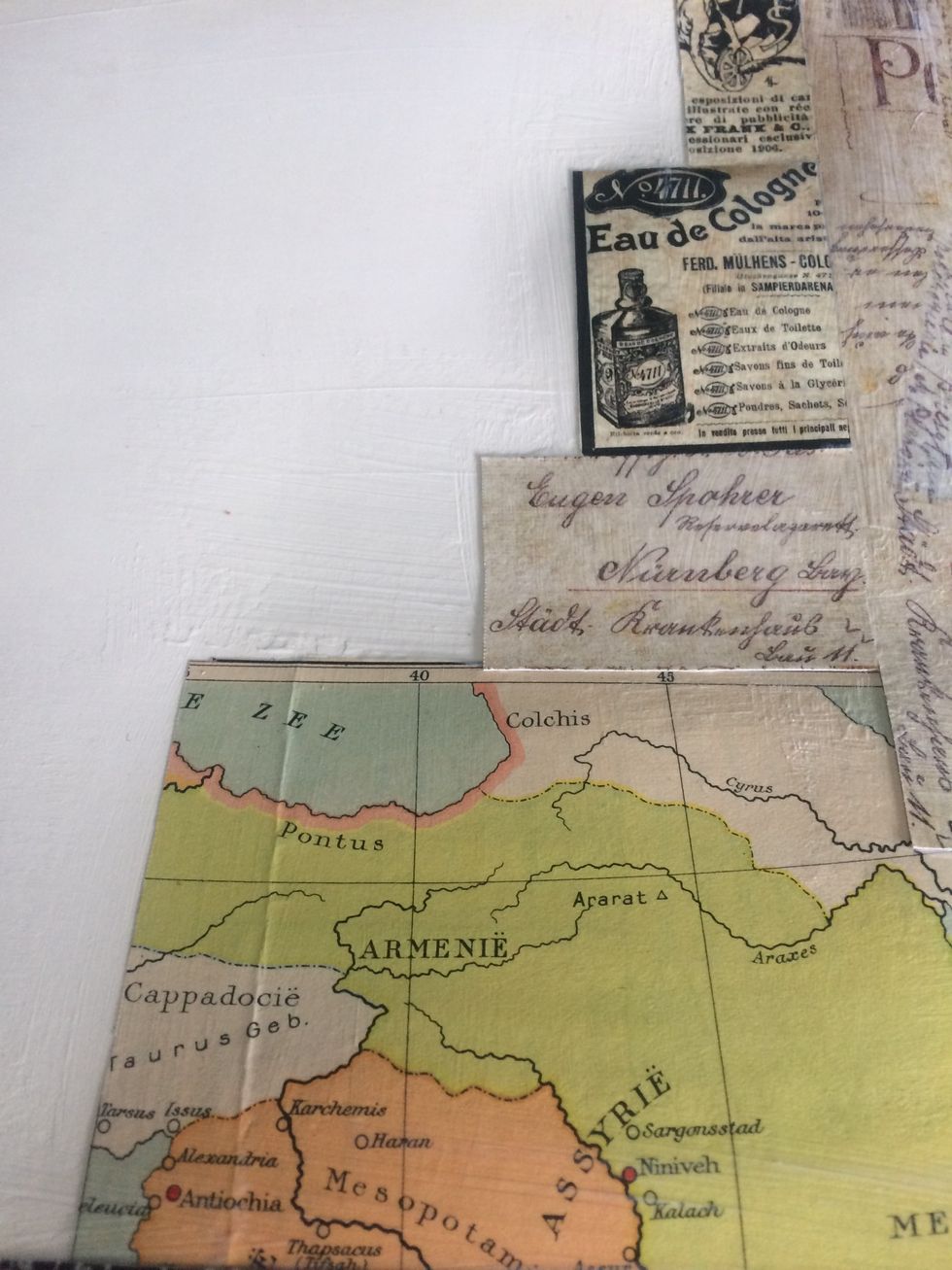 Add collage to both of your pages. I often use old books and scrapbookpaper.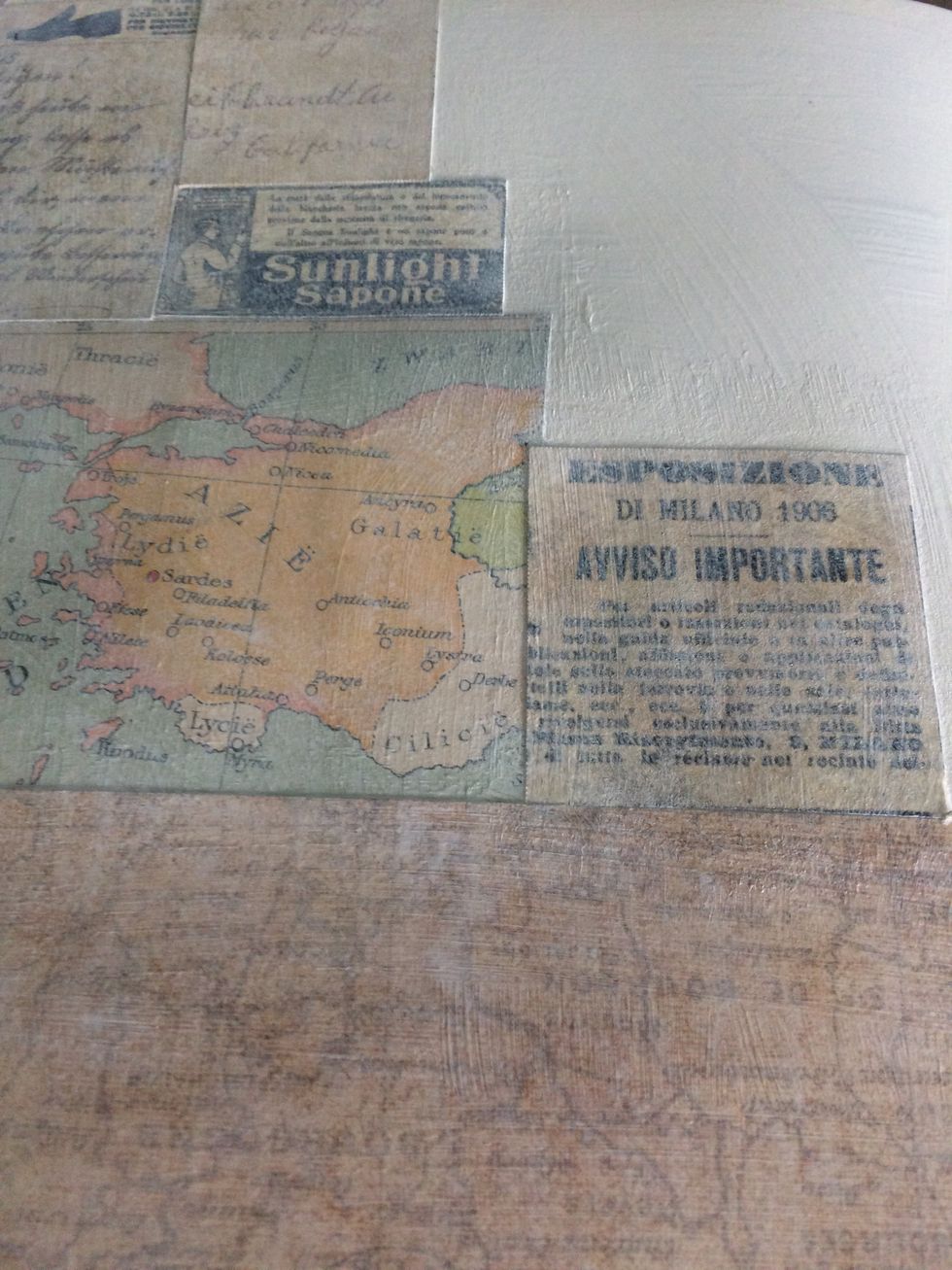 Add some gesso diluted with water.
With a stencil and some crackle paste, add texture to the page and let it dry.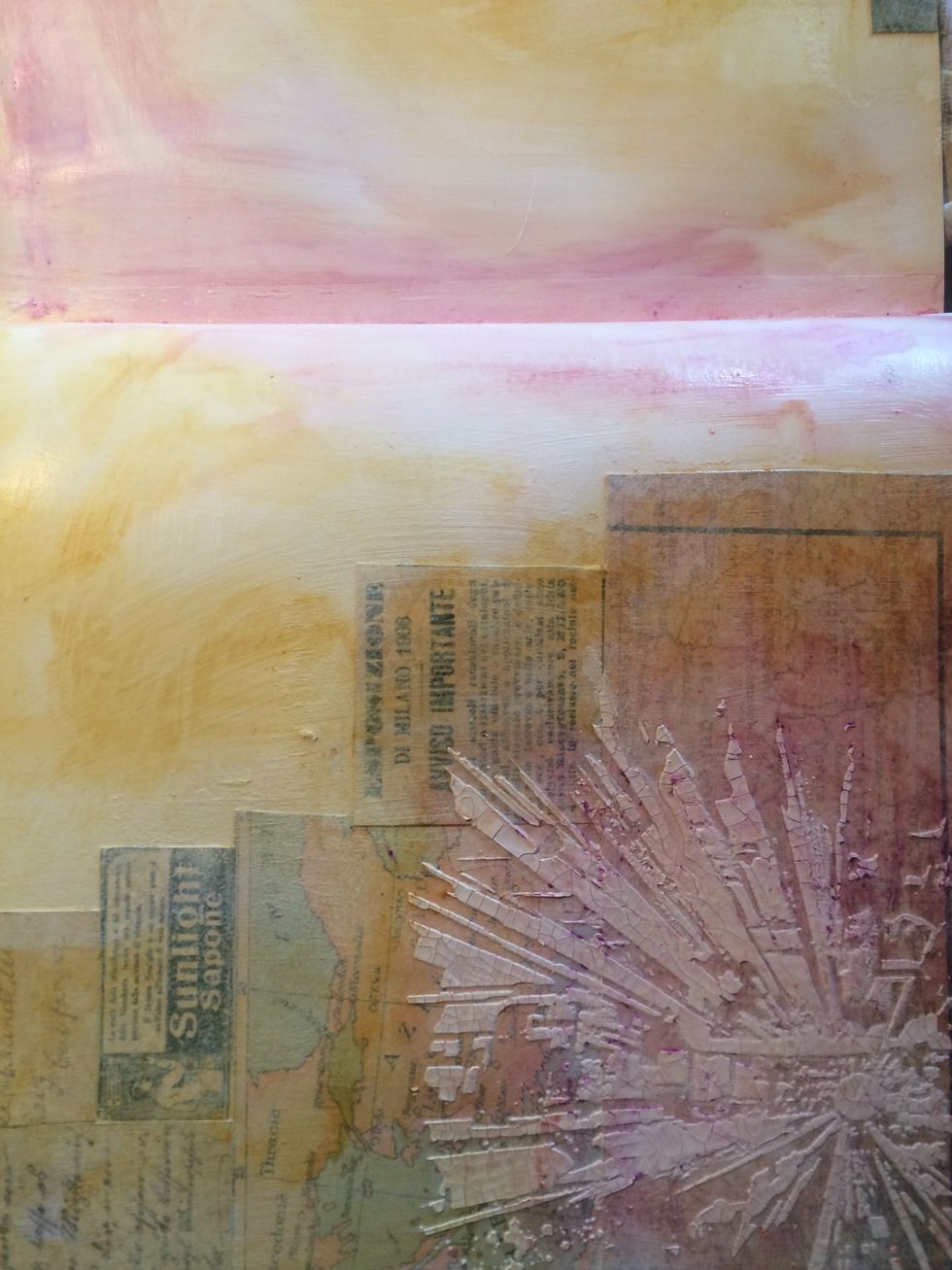 Take out two or three watersoluble crayons or watercolors and add some color to your page.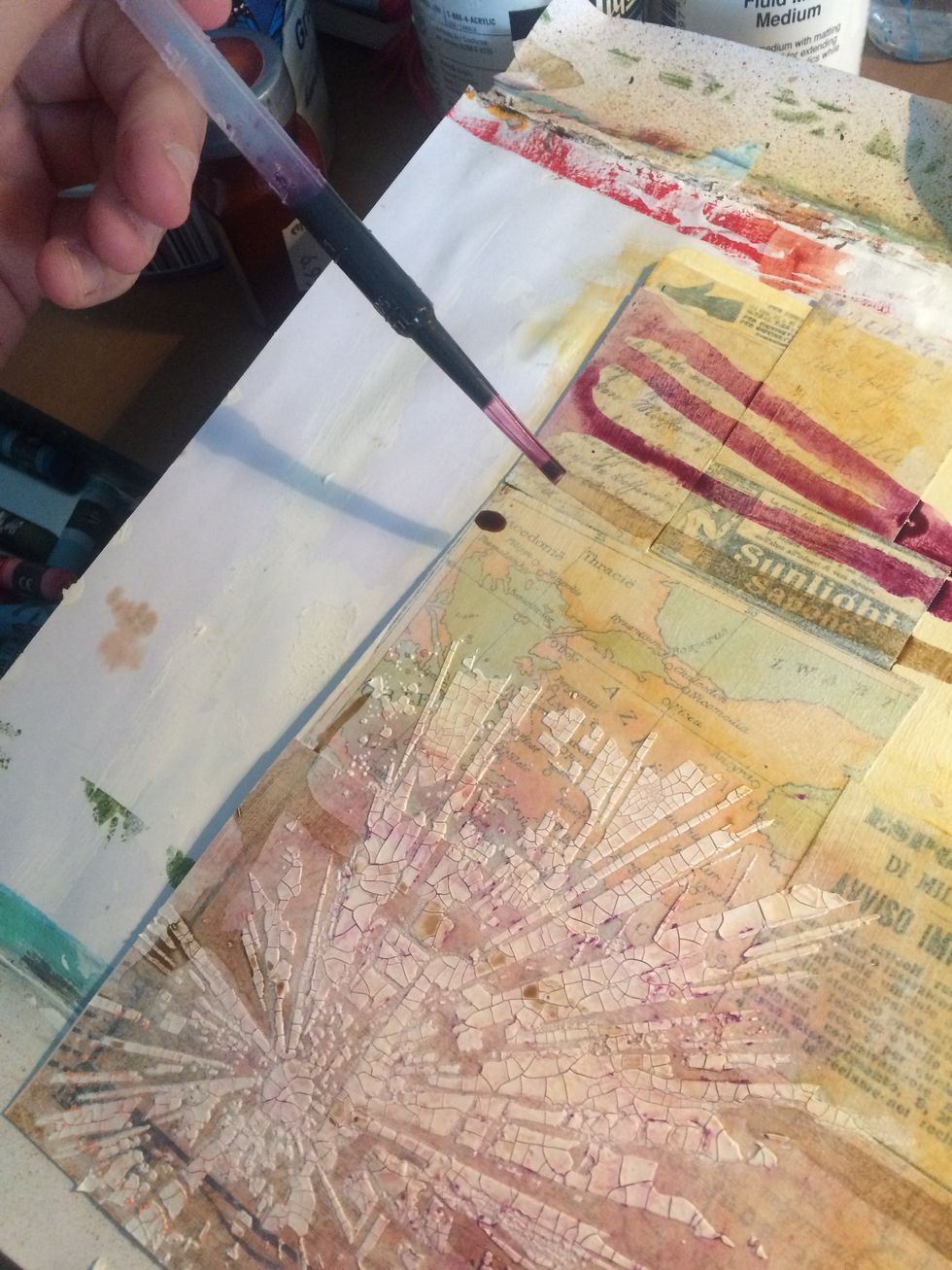 With a pipette, take some ink from the Plush colorations spray and add to your page. Let it drip and flow. Repeat this step with the Warm colorations spray.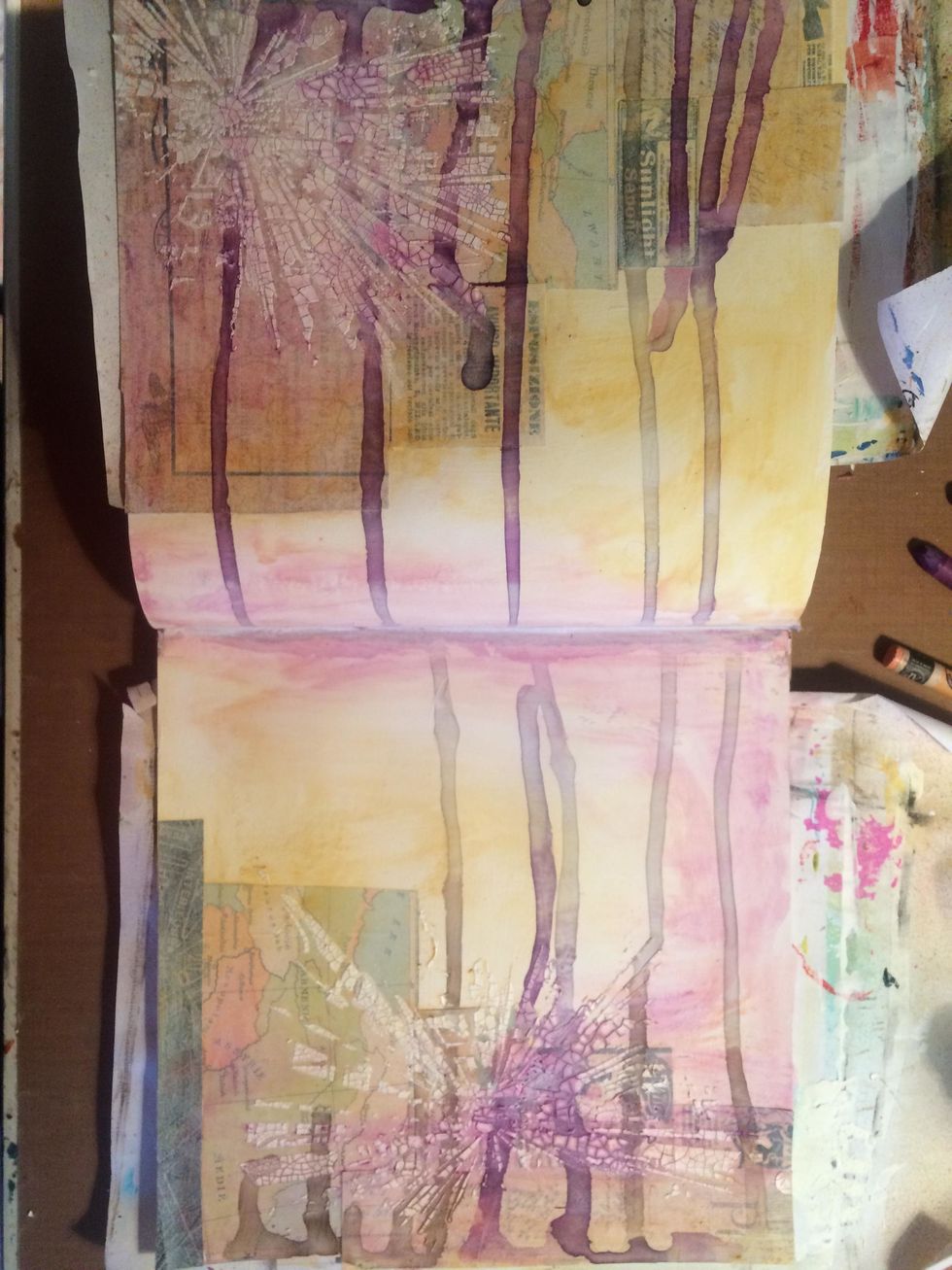 After adding color from the colorations your pages look like this: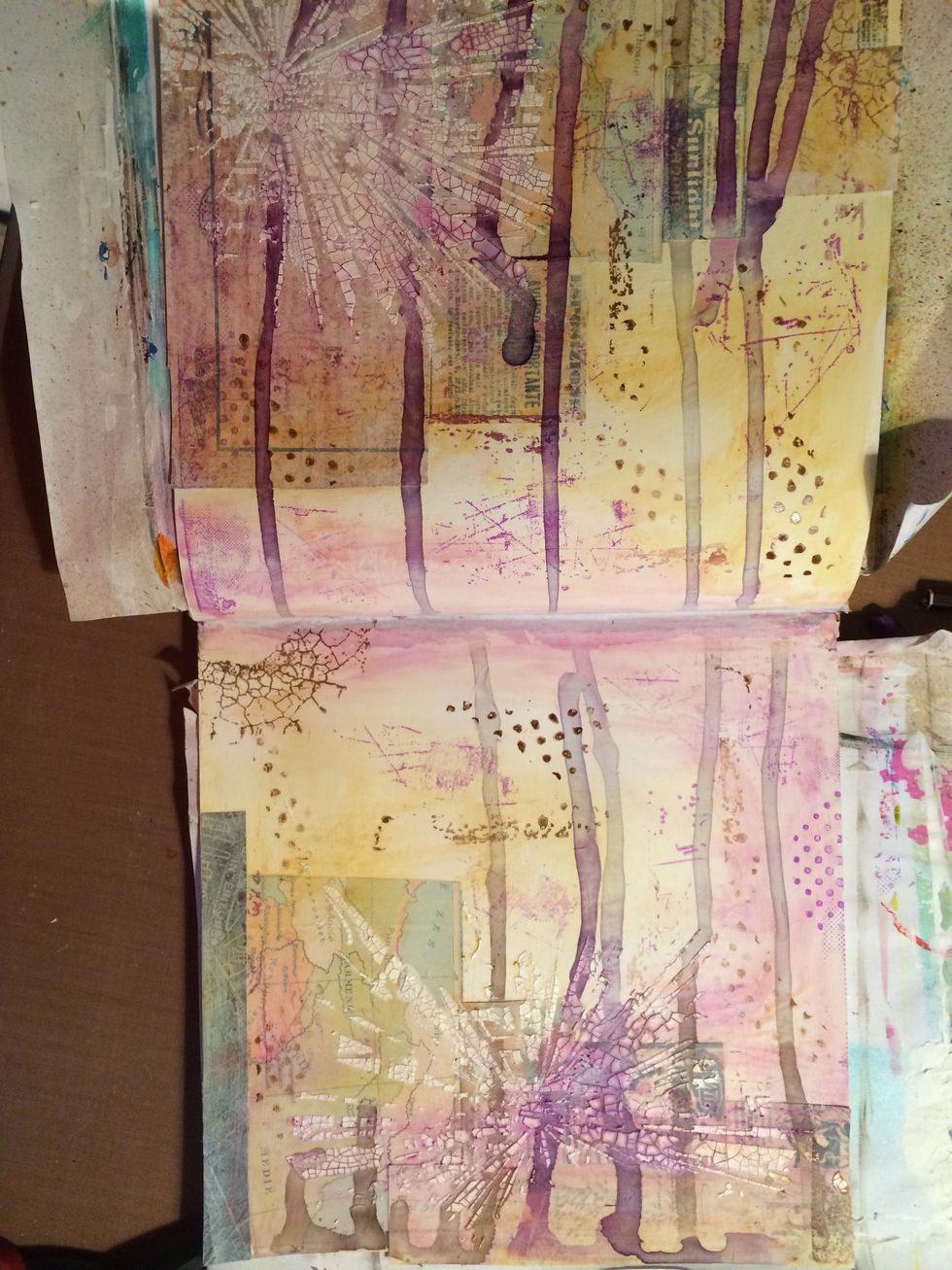 Add some background stamps. I used different kinds of stamps and two colors of ink.
This is a close up of what my crackles look like now.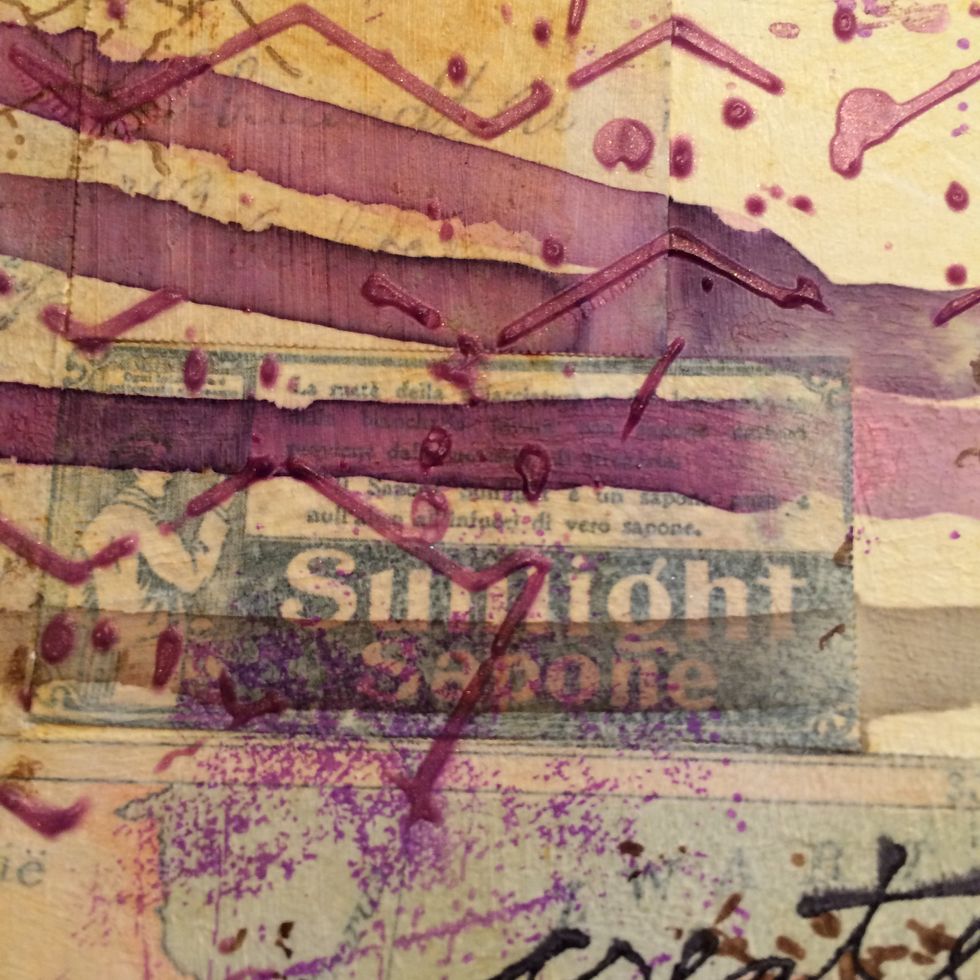 With the chevron stencil and the orchid velvet, add some more texture to your page.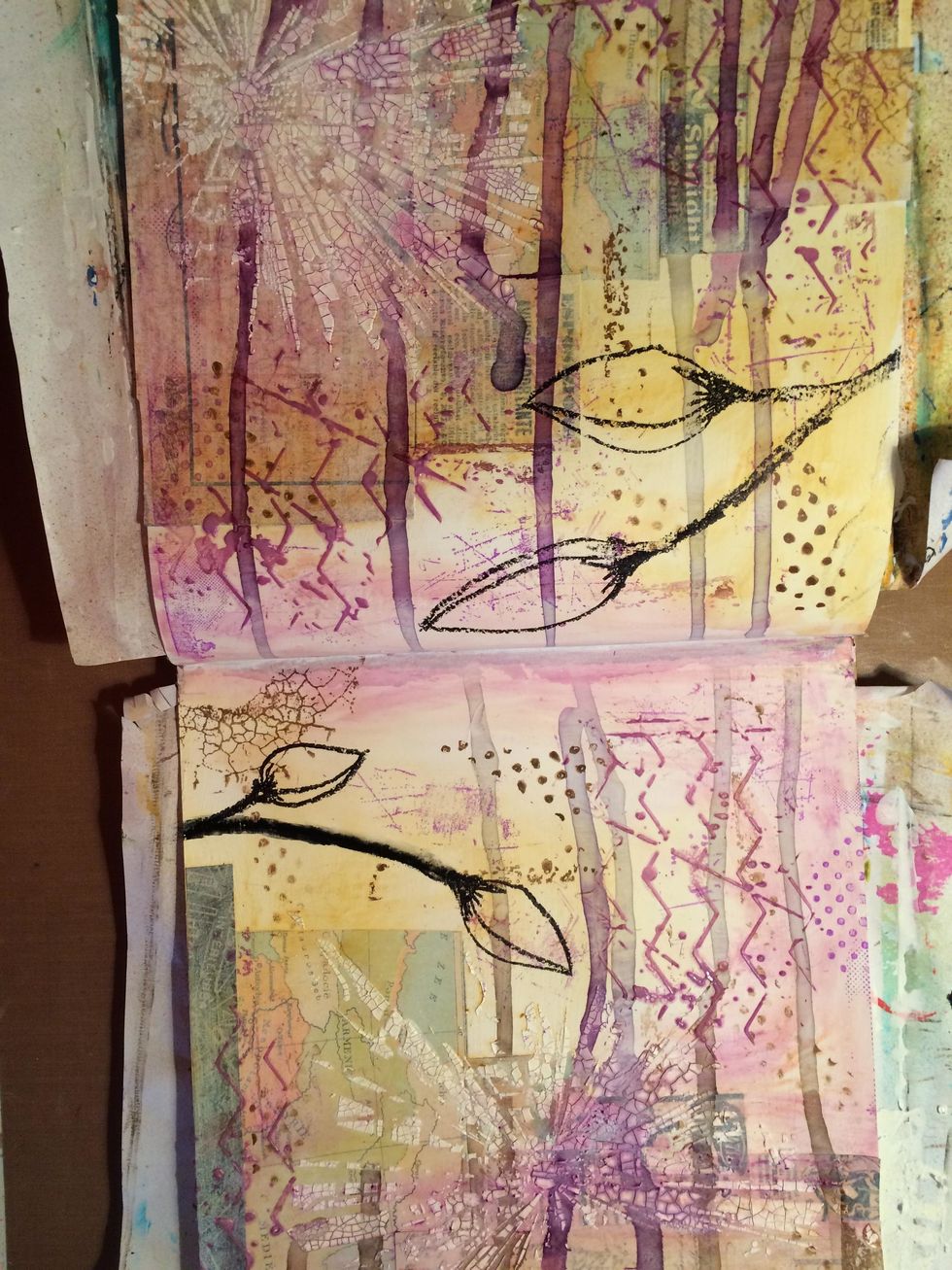 Now stamp a bigger stamp which you want to use as your main image.
Color the parts of the stamp you want to have some color. I used some fluid acrylic paint to give my flowers a nice dark purple color.
Add some Vegas Gold to the flowers for a pretty shimmery finish.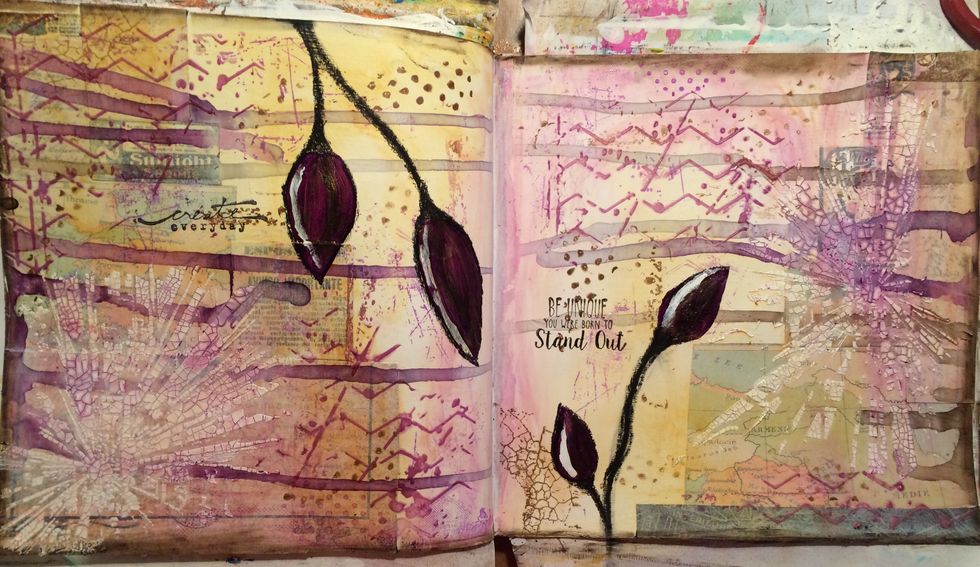 Add some texts you like or which you think fit the page best.
Colorations: Warm, Plush
Velvet: Orchid
Sorbet: Vegas Gold
Stencils: Fragments, Chevron
Collagepapers
Cracklepaste
Water soluble crayons
Background stamps
Big stamp for main image
Text stamps
Archival ink for stamping
Art Anthology
Art Anthology is a manufacturer of dimensional mediums.\n\nCome chat with us in our Facebook Group: Art Anthology Adventures in Art