Create Evernote Notebook on the iPad
11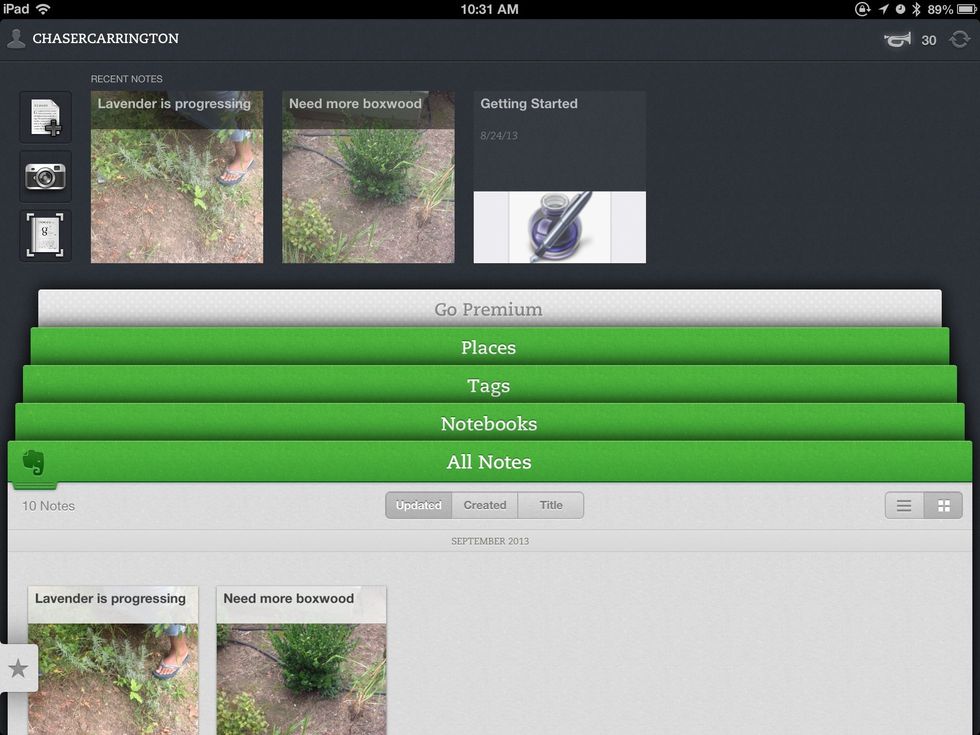 this is what Evernote should look like when you open it.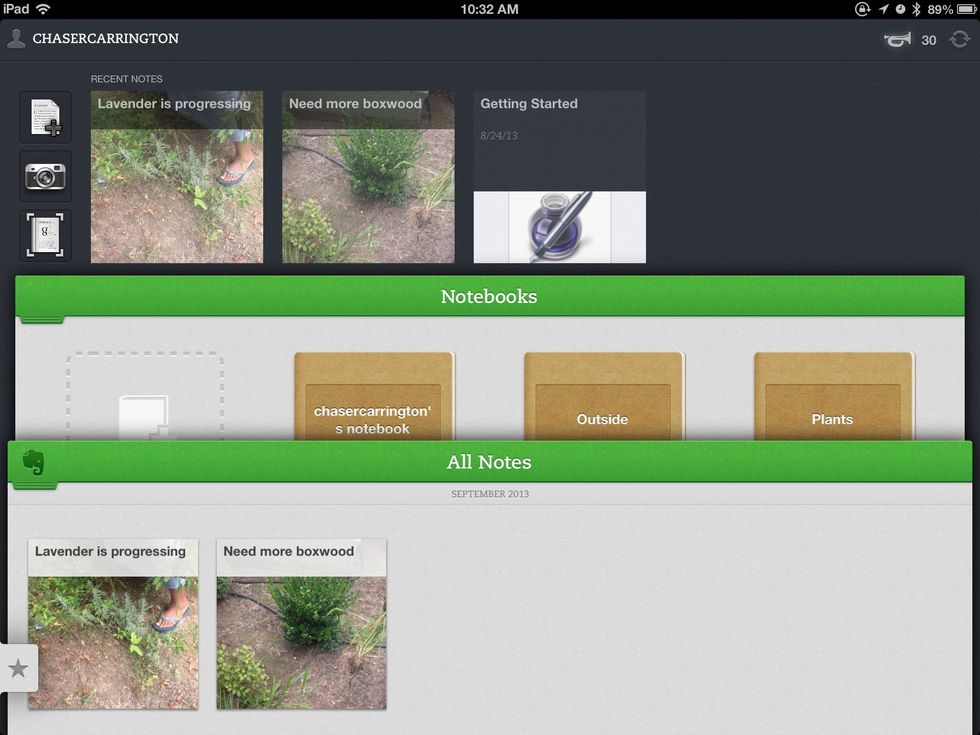 swipe up the bar that says notebooks.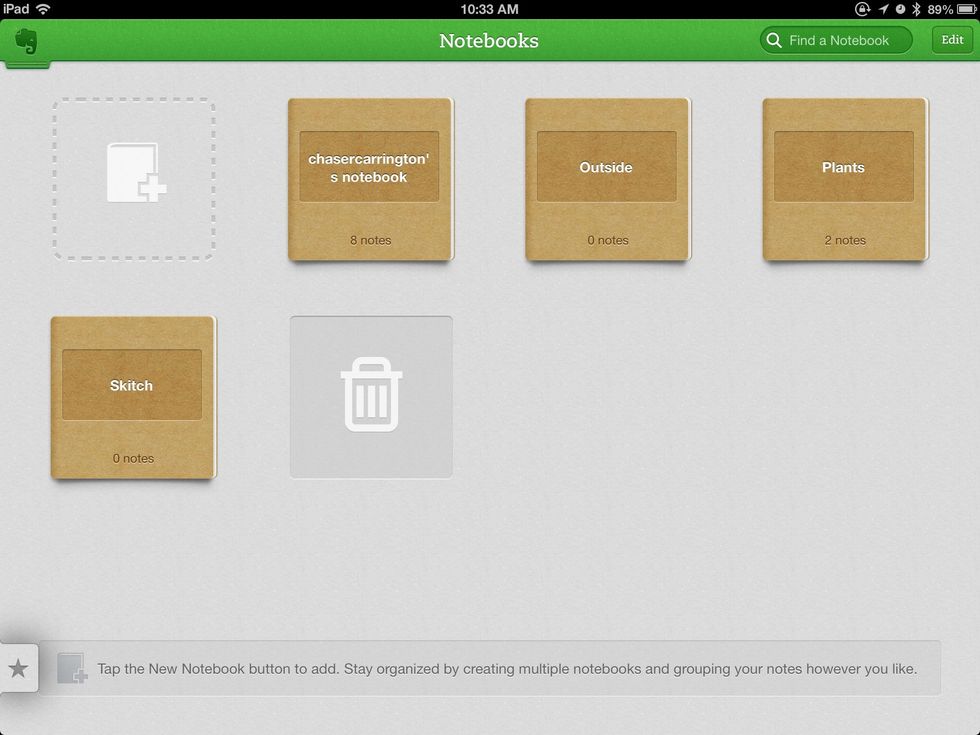 then this screen should pop up.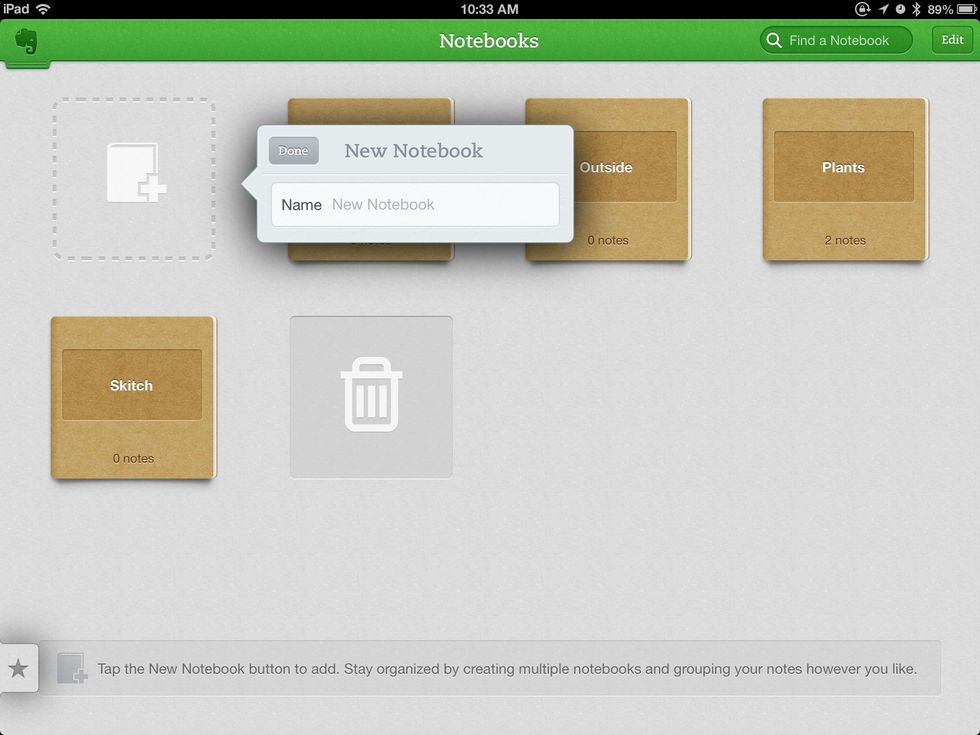 then push the add notebook button.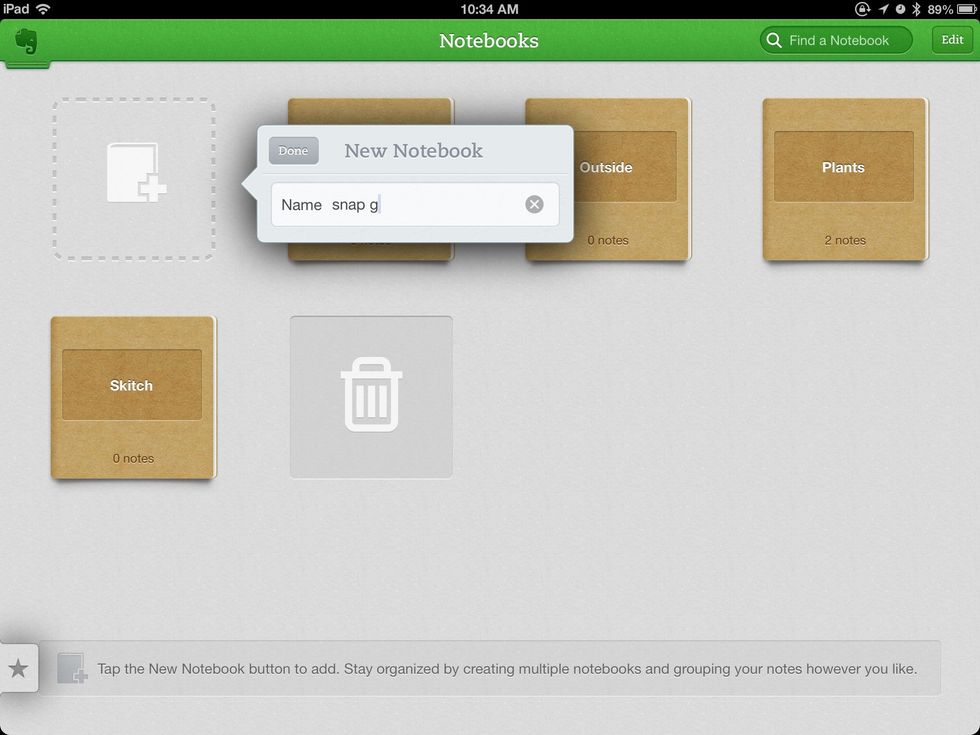 then in the box type in the name of your notebook.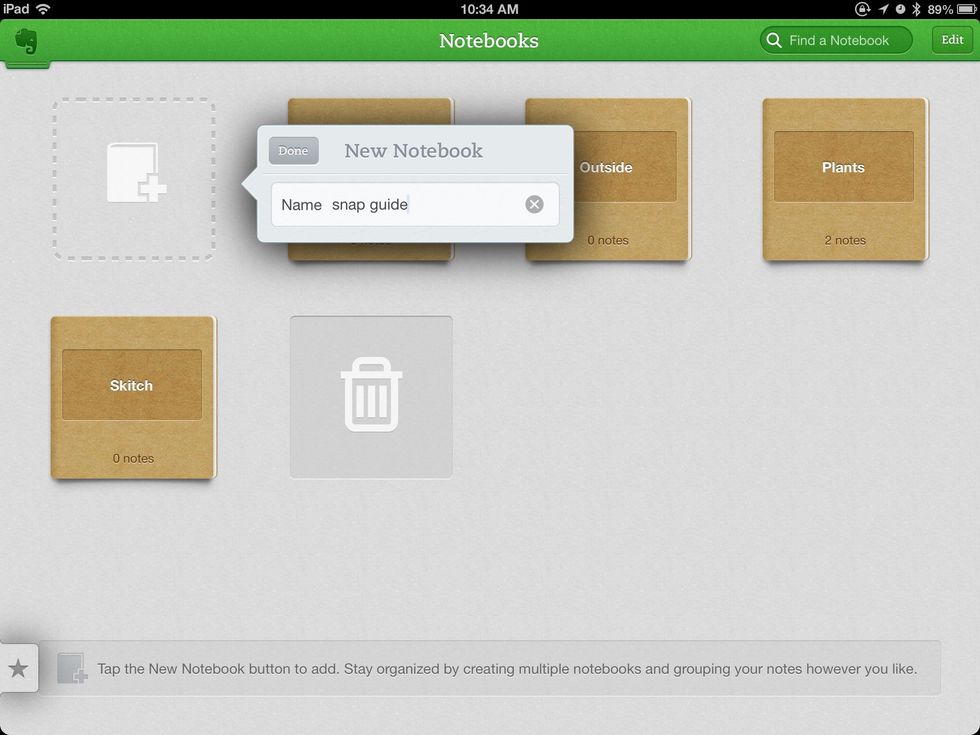 once done typing the name press the done button.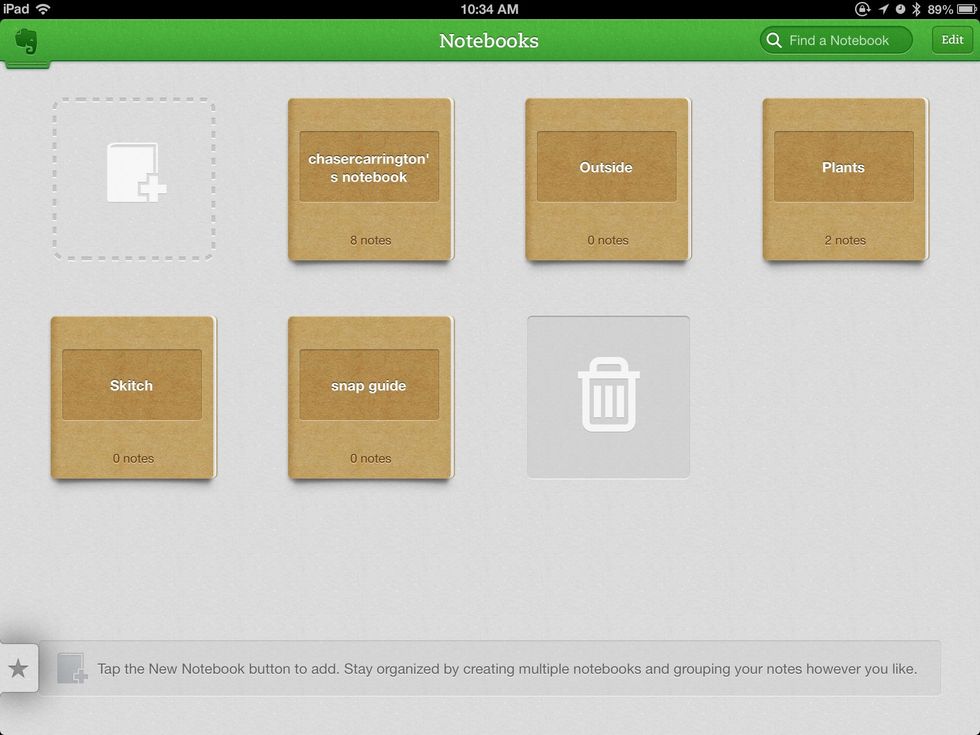 then your new notebook should appear on the screen.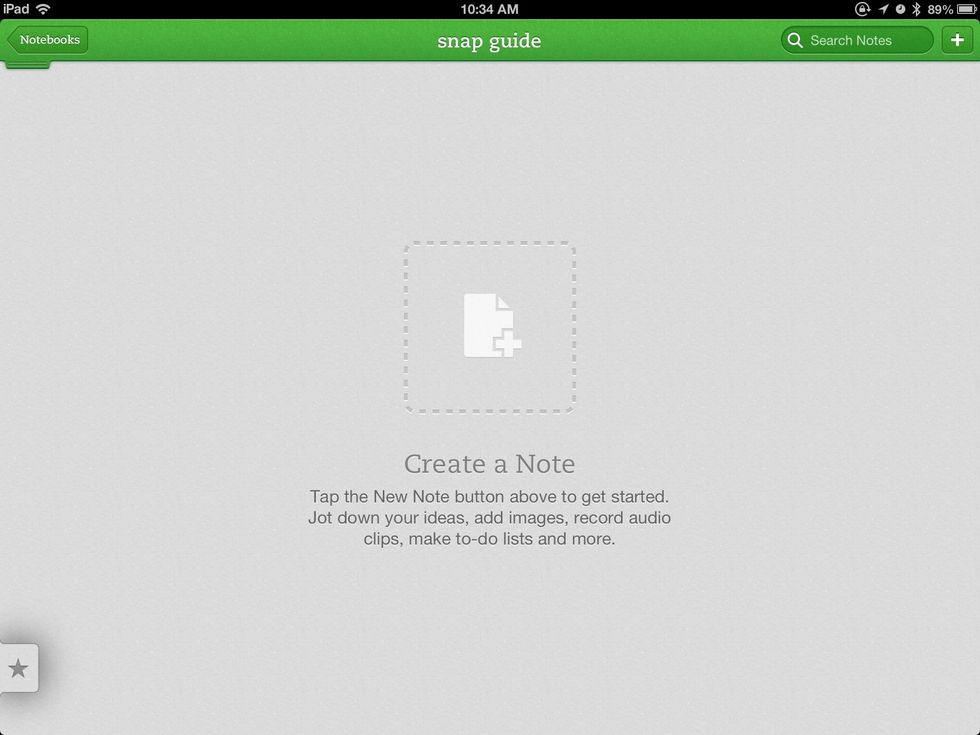 press the notebook then a create note button should appear.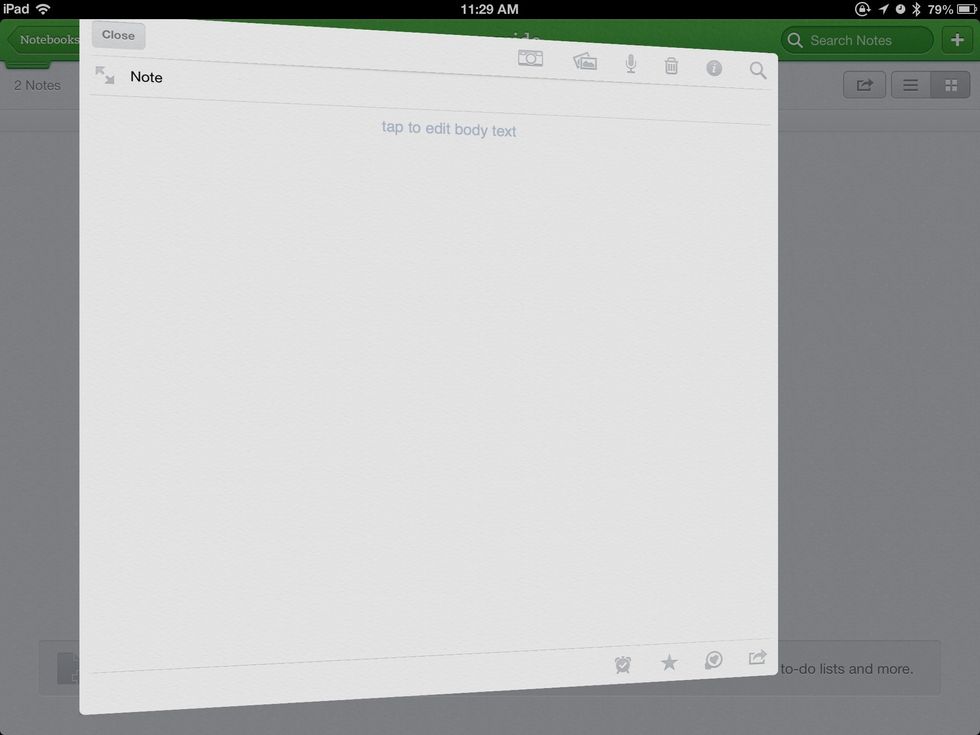 then your note should appear on-screen.
1.0 iPad or iphone
1.0 Evernote app