How to create equations in powerpoint on your ipad
Create Equations in PowerPoint on Your iPad
355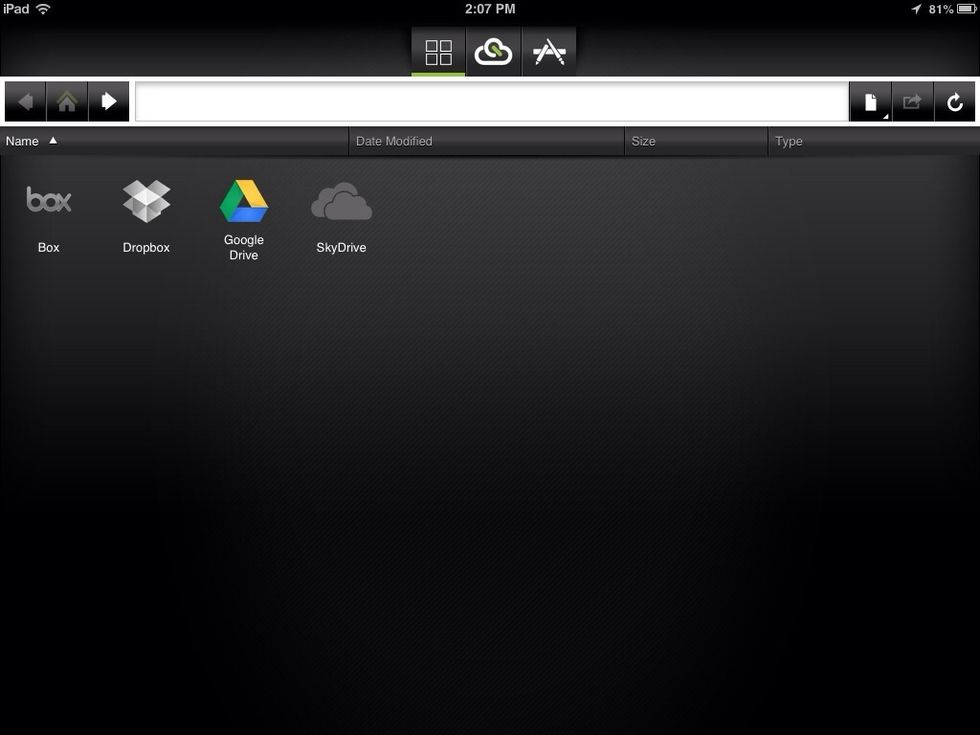 Cloud On is a free app that's great for math teachers! It allows you to use PowerPoint on your iPad just like you do on your computer - Equation Editor included.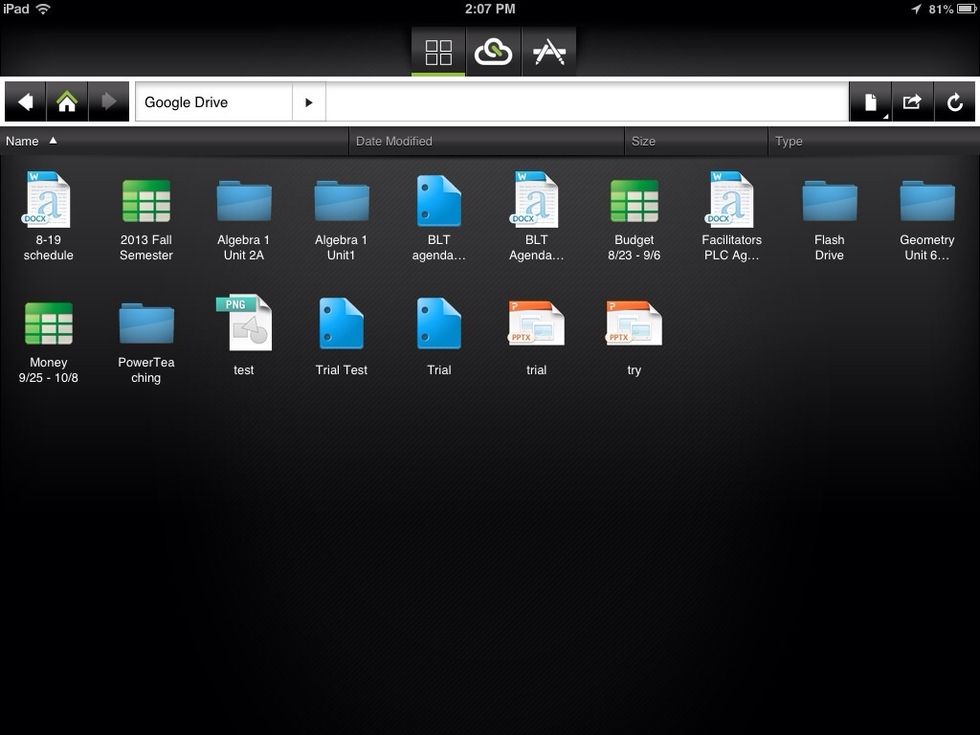 Once you select Google Drive, it allows you to login to your account and access all your files. At this point you can edit or create Word Documents, Excel Spreadsheets, or PowerPoints.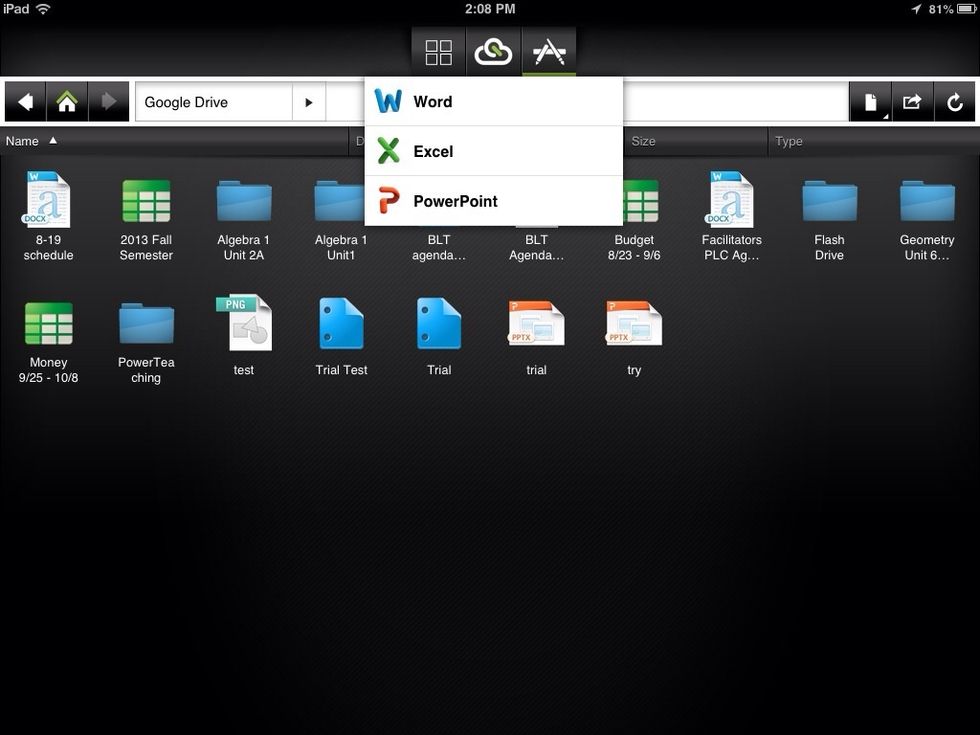 Selecting the icon at top center right allows you to create a new Office file. I'm going to choose PowerPoint. Be patient once you select it; loading is slow.
Name your file and press New to begin.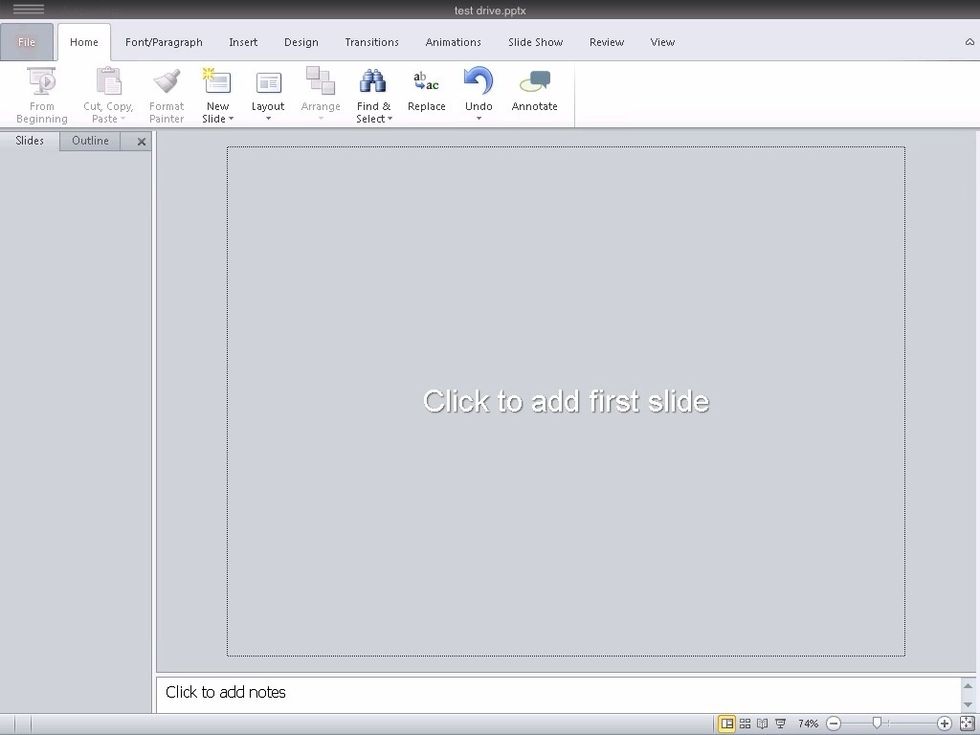 This screen will appear. From here, it's business as usual. You can even pick the Design tab and choose from the standard PowerPoint themes. I'm going to "Click to add first slide" and get started.
Now "Click to add title" and then select the Insert tab at the top.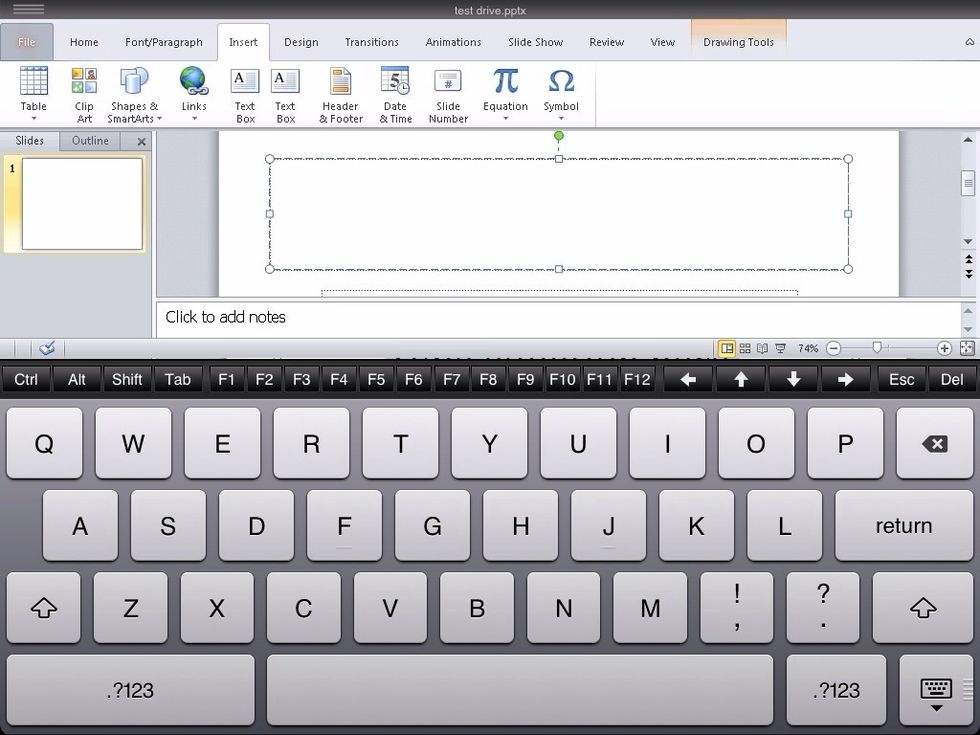 A keyboard appears so you can type text or if you select "Equation" with the pi symbol on the toolbar, you will find the tools you're used to using in Equation Editor.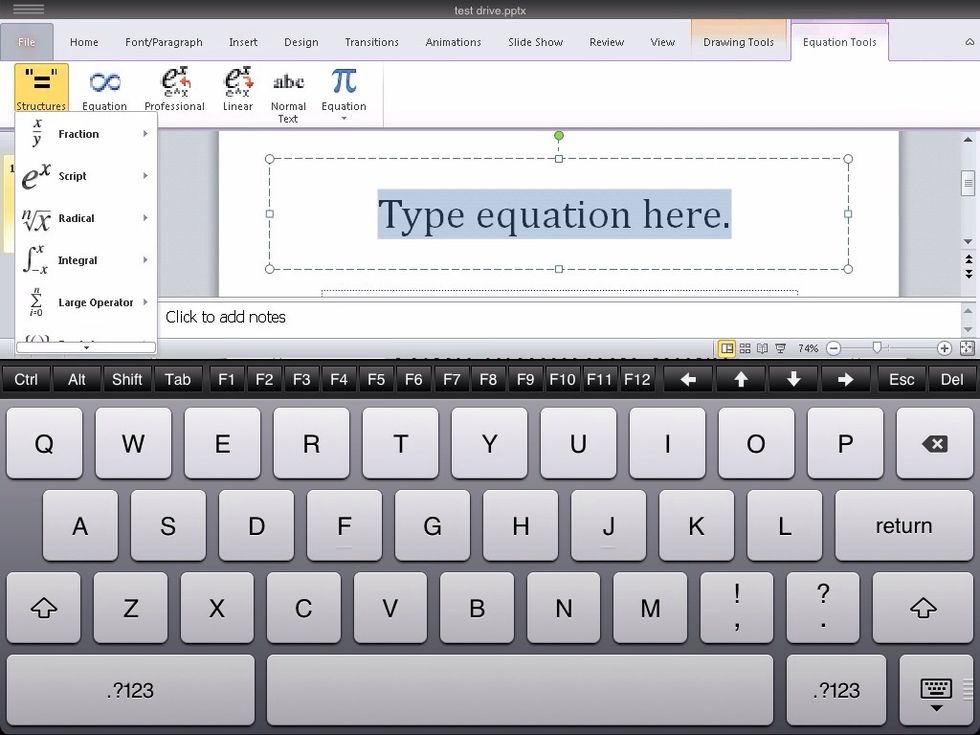 Though the set-up is different, all the options you are used to seeing in PowerPoint are available under "Structures". A great feature of this keyboard is the arrow keys for navigating your equation.
All the symbols you need are here as well.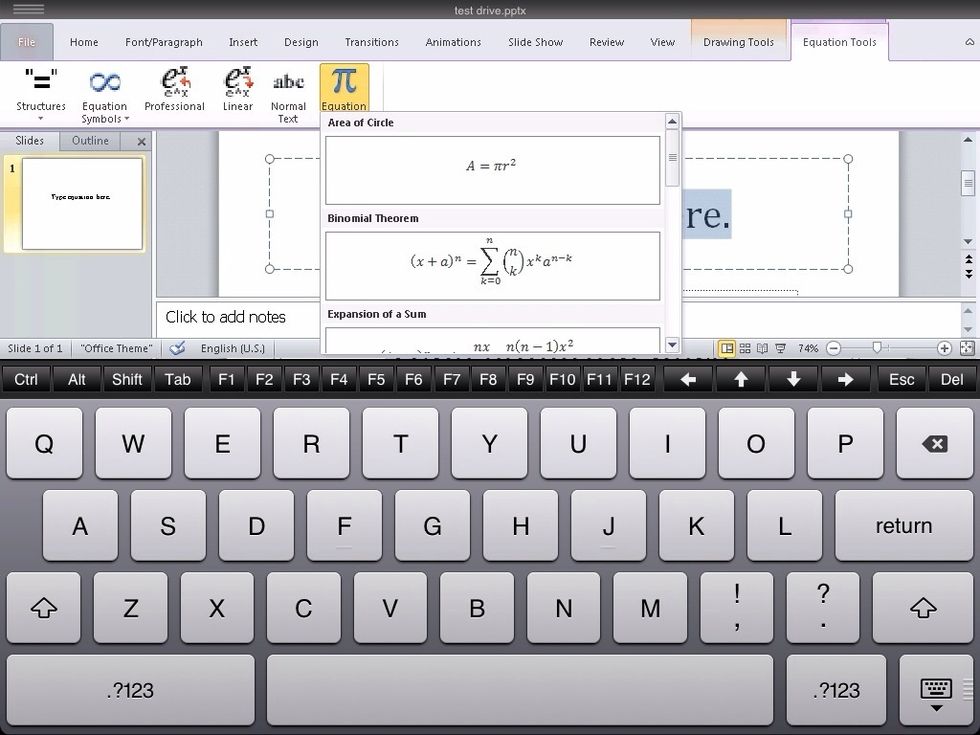 There are also commonly used equations built-in and available for you to use and edit. You can add equations you use frequently to this list.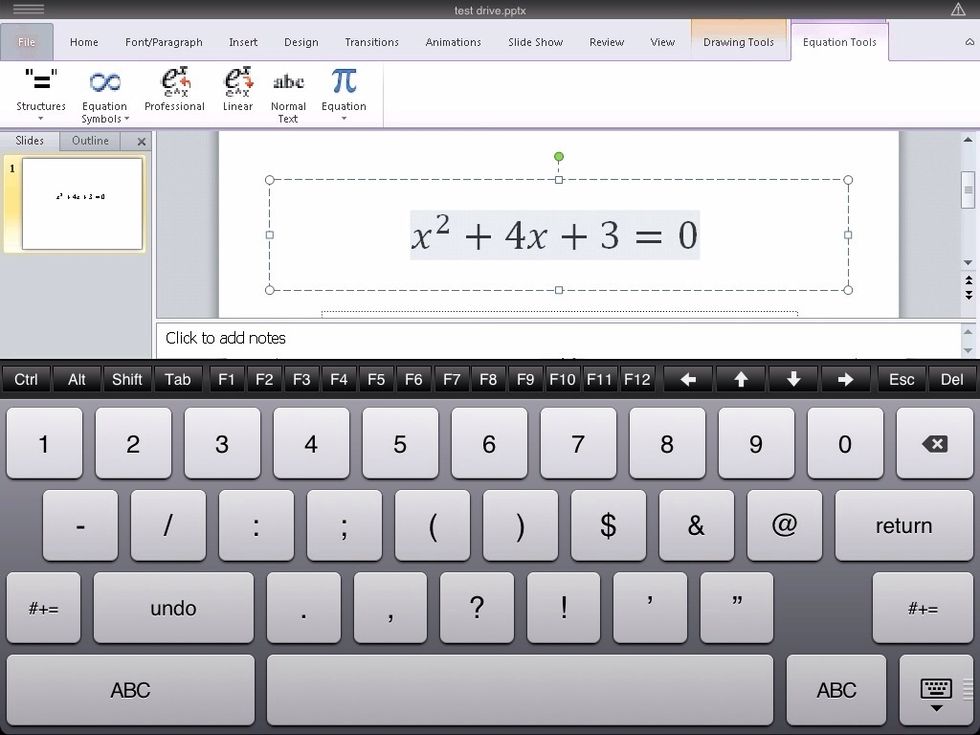 Once you type the equation you can use the arrow keys on the keyboard to navigate in and out of it and add more text just like you do on your computer.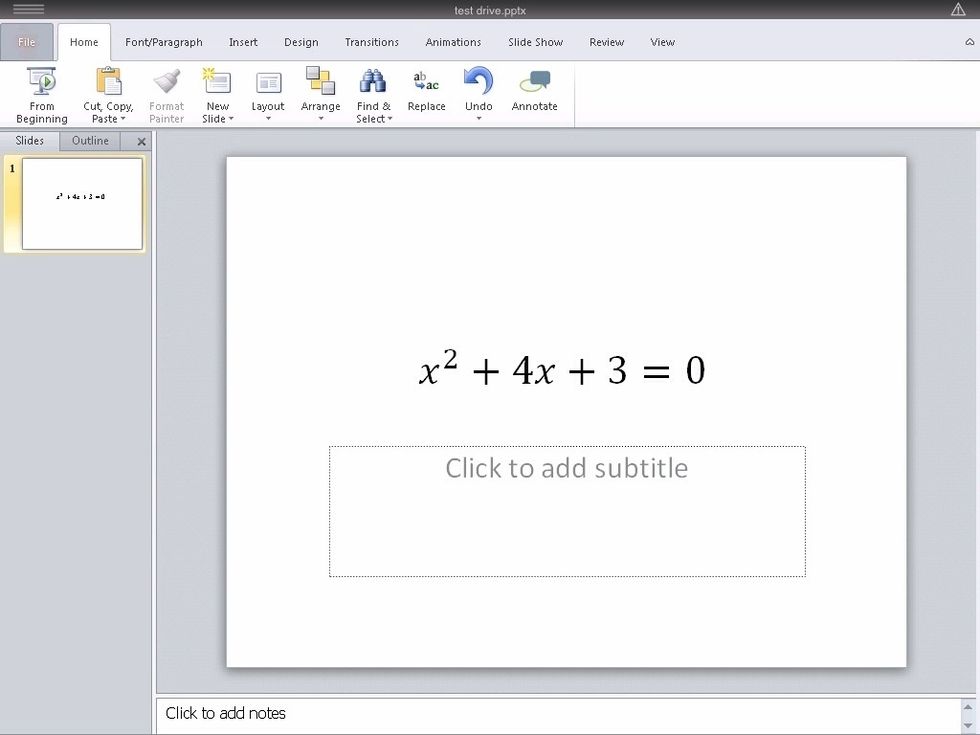 This is hard to see, but to go back to the home screen from here, you press the three bars in the top left corner above the File tab.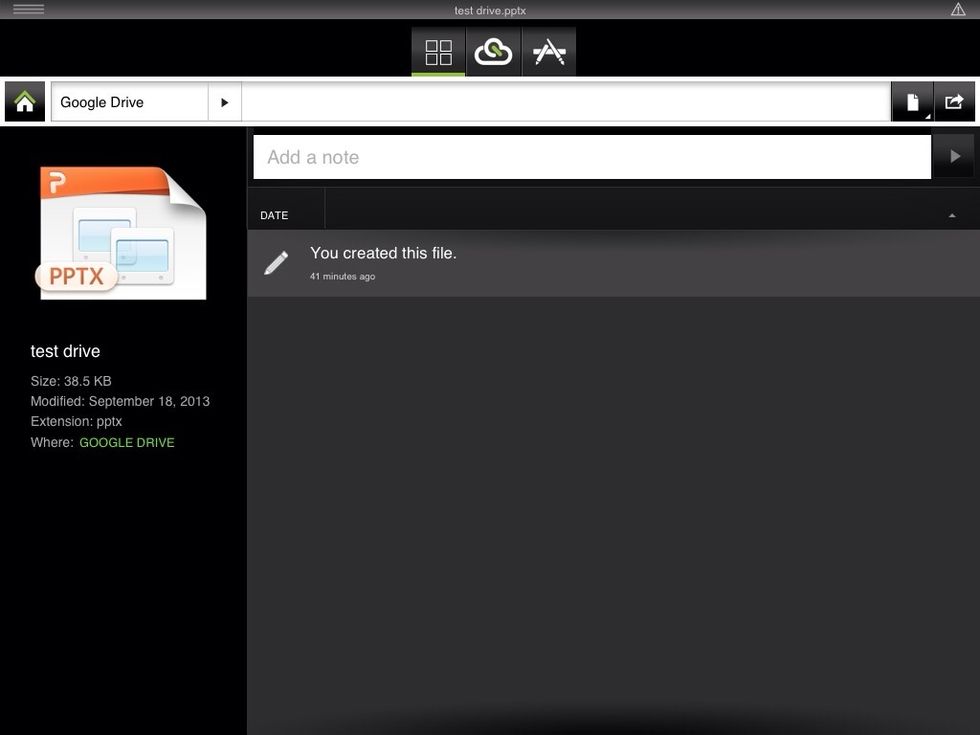 At this point, you can send the file as an email by pressing the outgoing arrow, top right. Or continue back to Google Dive by pressing the home icon, top left. Be patient; it doesn't load quickly.
Happy equation editing fellow educators!
The creator of this guide has not included tools
Marie Henderson
I'm a math facilitator (instructional coach) at Great Bend High School in Great Bend, KS.