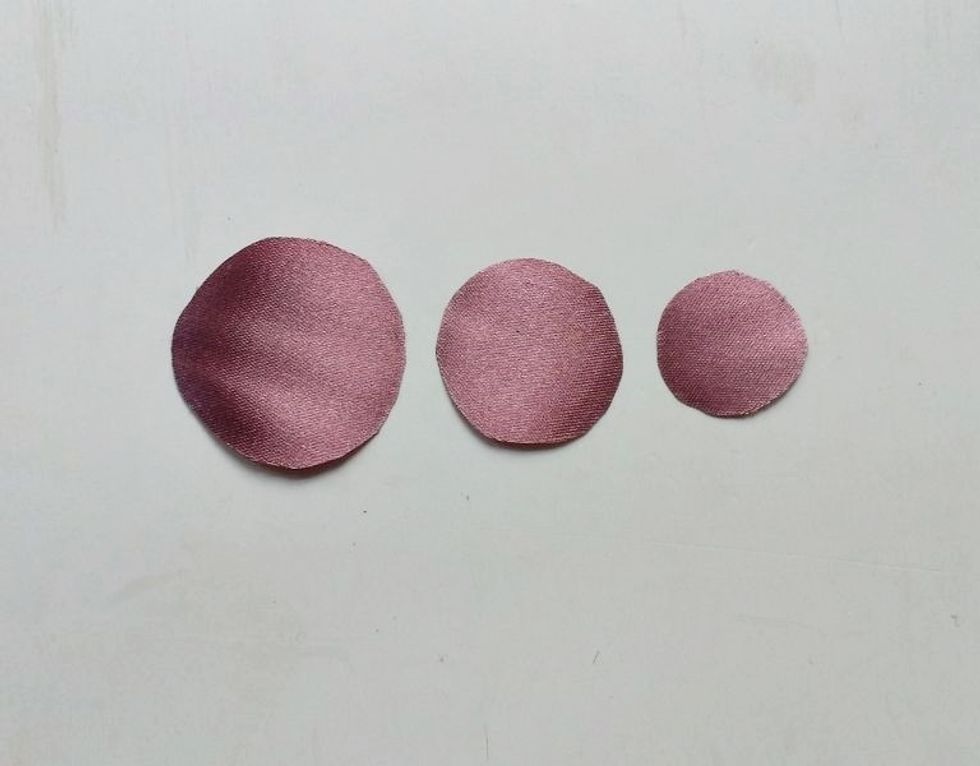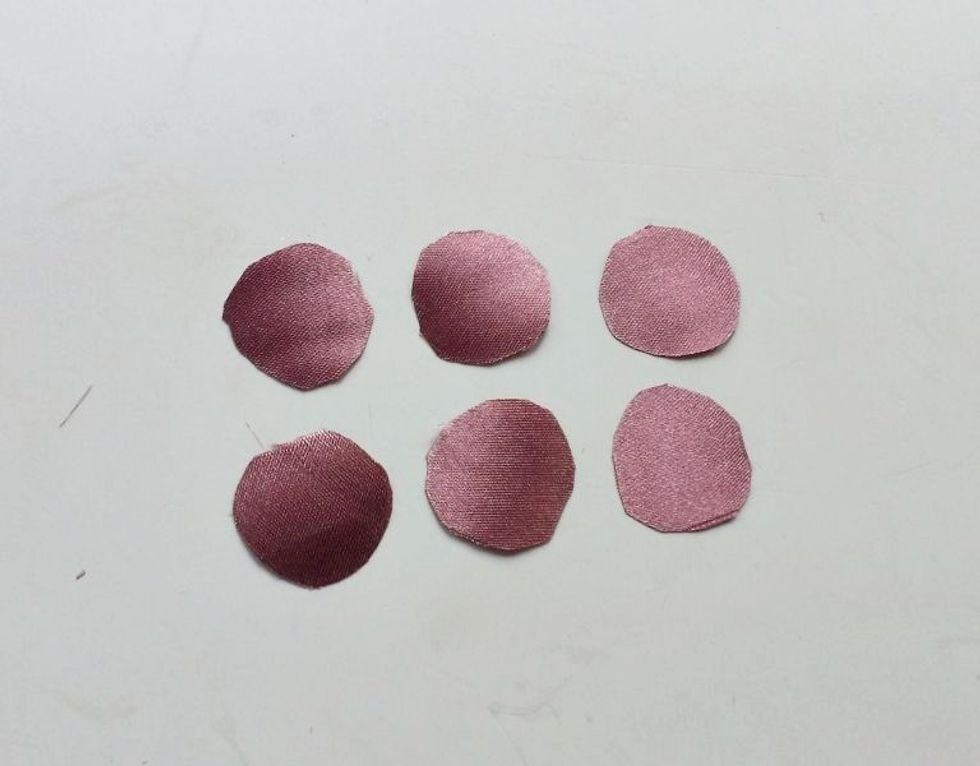 We'll need 6 round pieces for the middle part, the basic petals. These 6 pieces should be of the same size.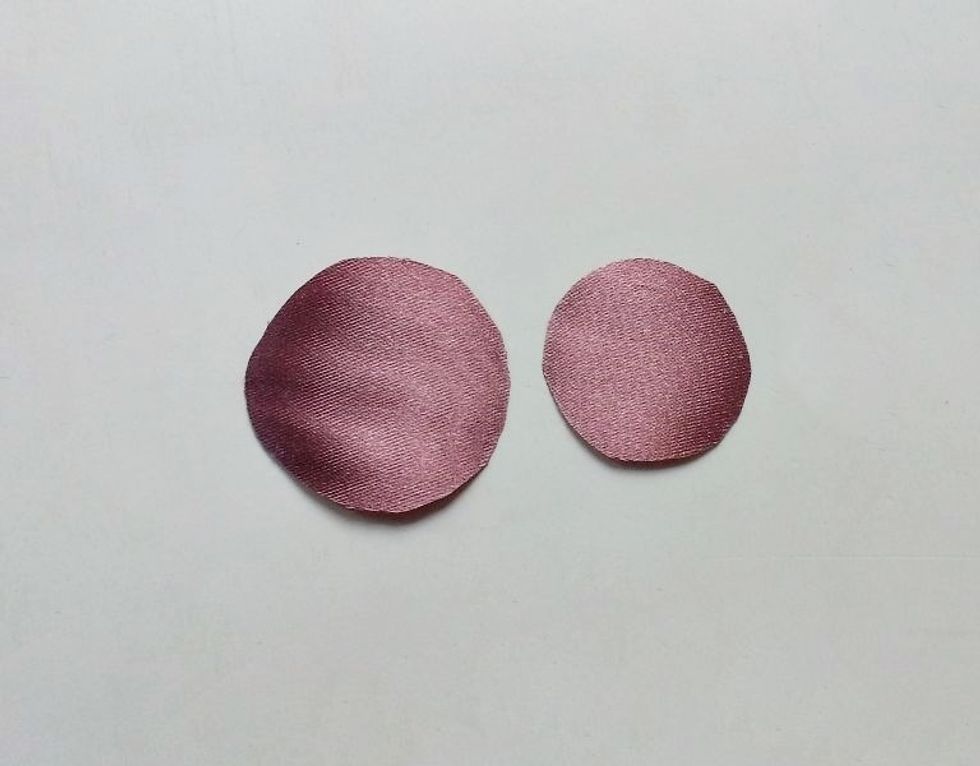 And finally we need 2 pieces for the center part of the flower.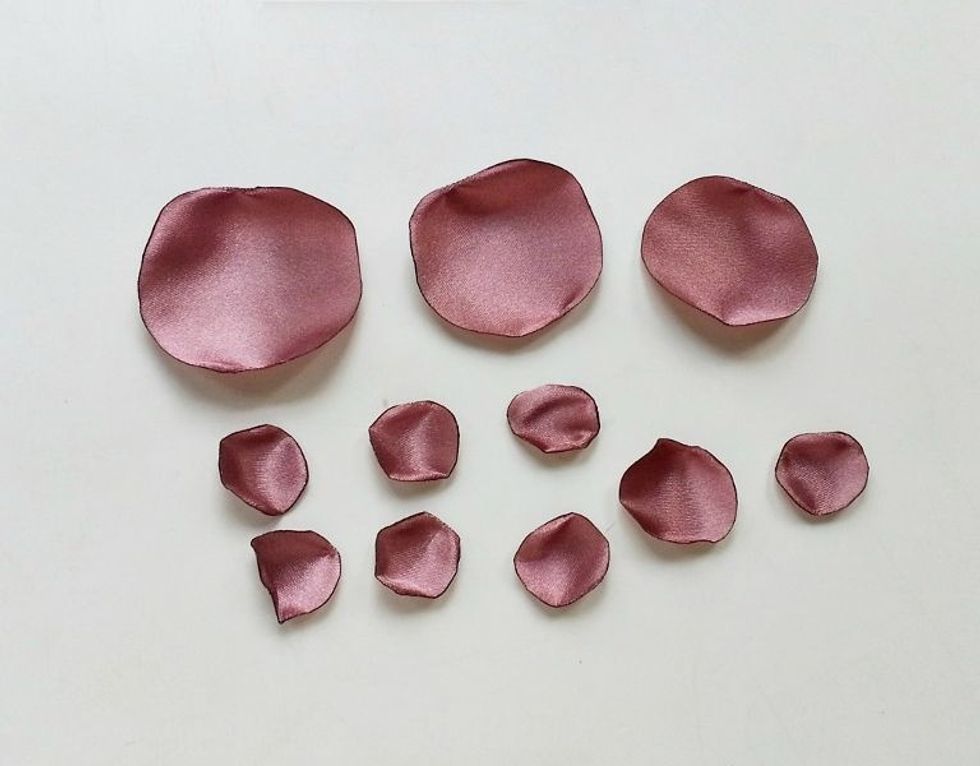 Use a lighter or candle to burn the sides of the round satin pieces. Carefully burn the sides of all the pieces. Satin fabric will curl around the sides nicely rather than satin ribbon.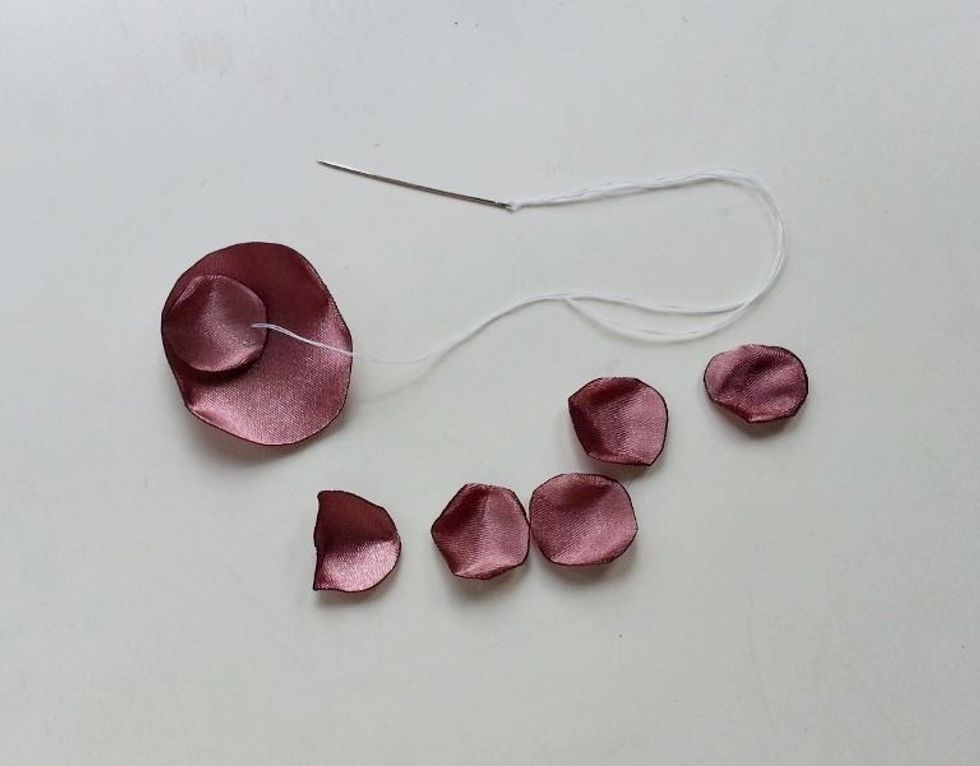 Prepare your needle and thread. Take the smallest base piece and a piece prepared for the middle part (petals).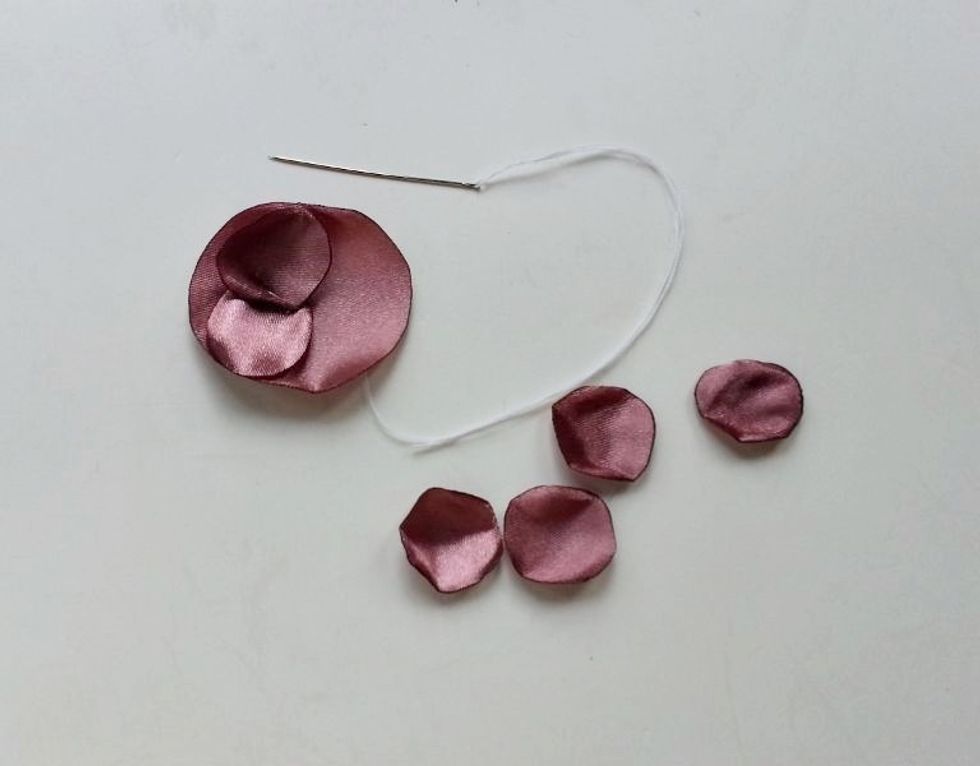 Stitch the petal with the smallest base piece at a side. Place another petals beside the first petal by slightly overlapping it and then stitch that one as well.
Keep stitching the petals around the edge of the base piece until you've covered the entire edge.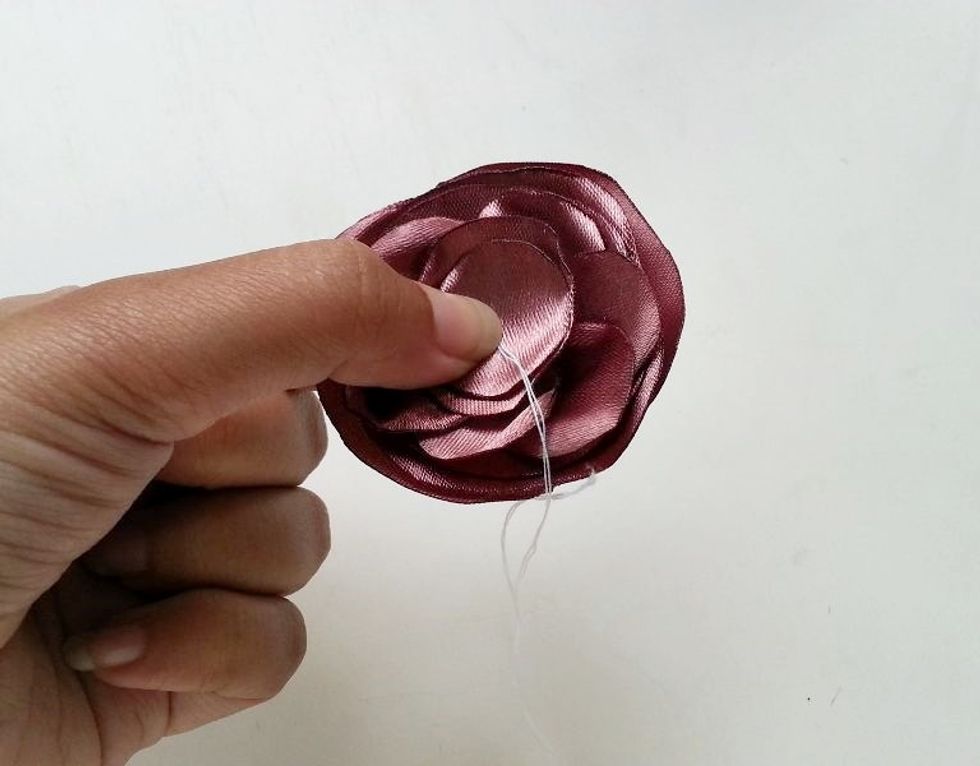 Place the 2 base pieces under the stitched piece. And then place the 2 center pieces on their position. Prepare needle and thread and draw it through the center of the satin layers.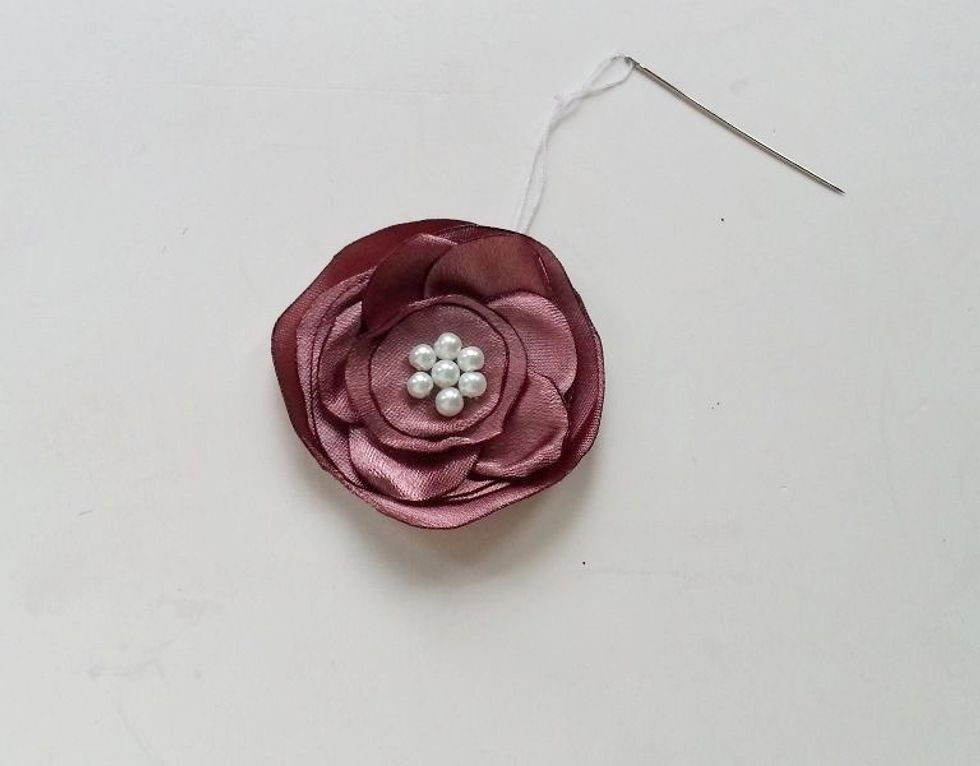 Stitch the center and meanwhile attach the beads on the center. After attaching beads simply draw the needle to the back, tie a knot and cut off extra thread.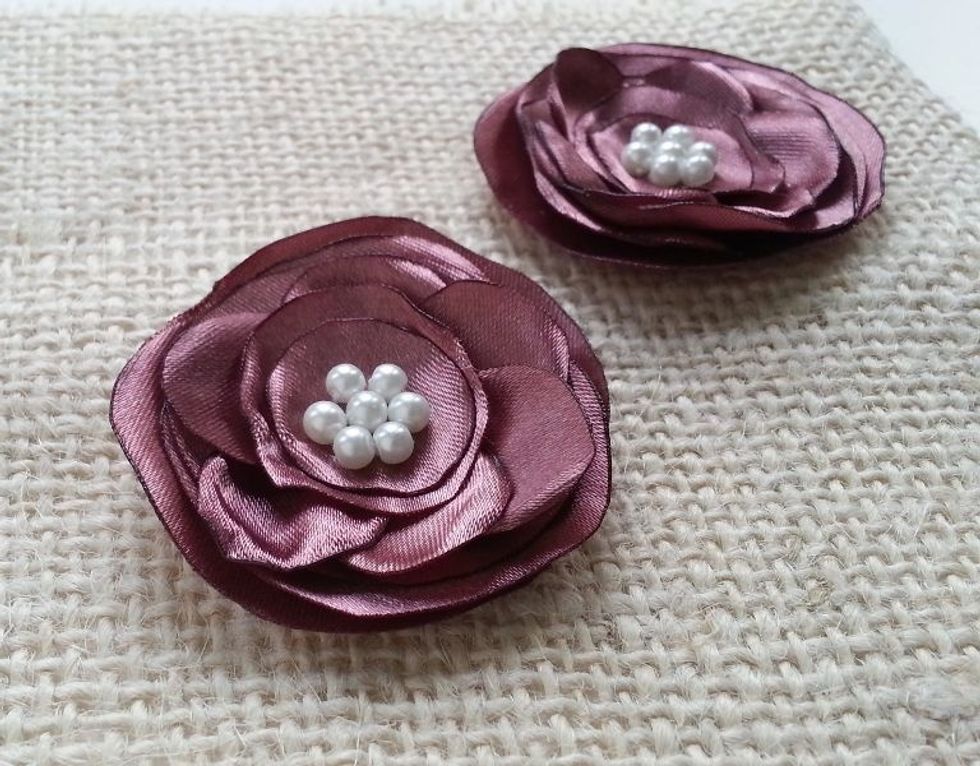 Done! You can use these flowers to make anything you want- finger ring, headband, hair clip, decoration piece, brooch pin – and almost any kind of accessories. Enjoy!
Satin ribbon
White faux beads
Needle
Thread
Lighter
Scissors
Muhaiminah Faiz
Hi, I'm a crazy craft addict! Obsessed with swirls, beautiful colors and shapes (especially triangles!)