How to create easy leopard nails!
Create Easy Leopard Nails!
19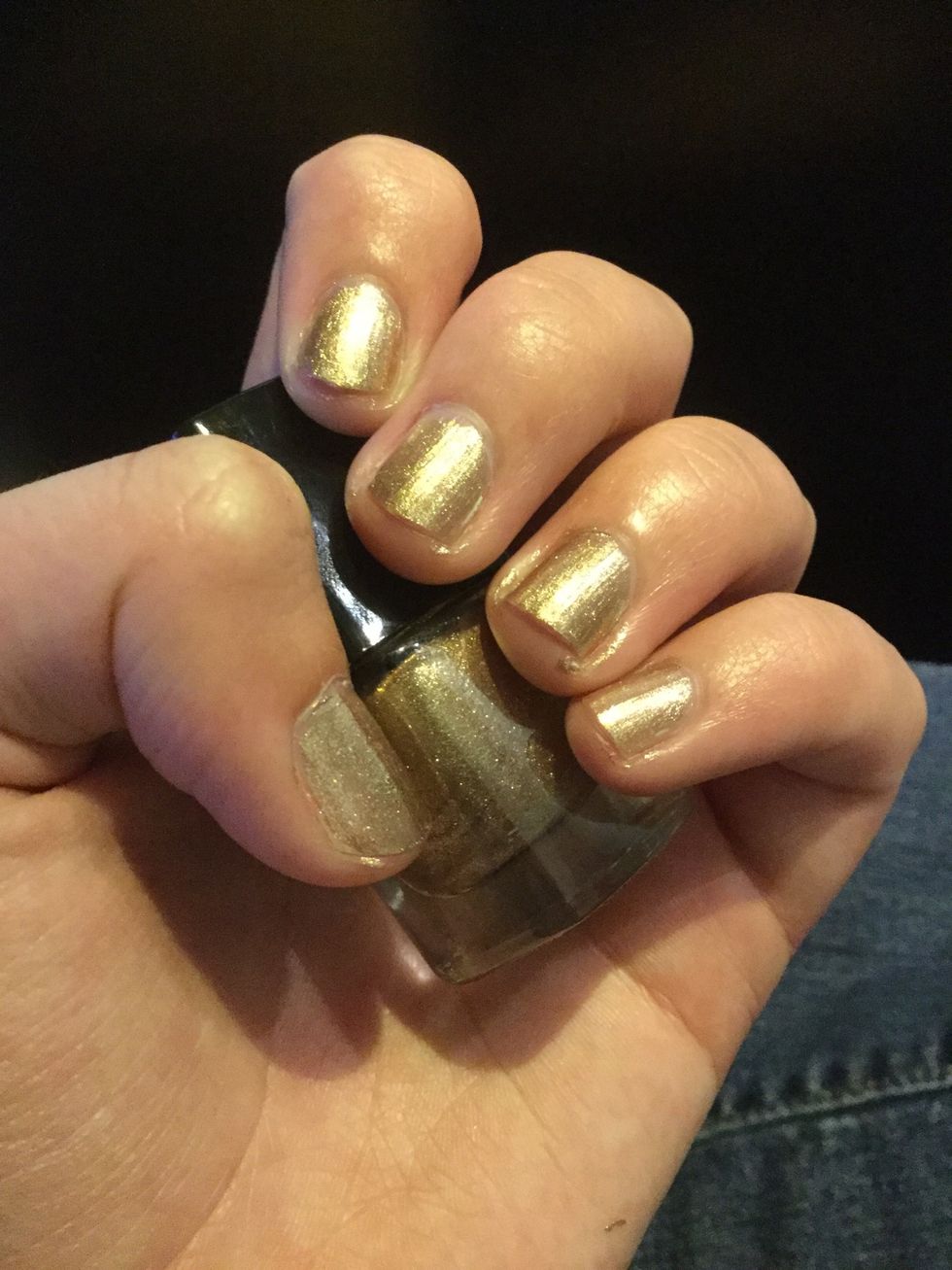 Do a base coat in gold on every nail.
Make oblong shapes with a pink polish on your ring finger.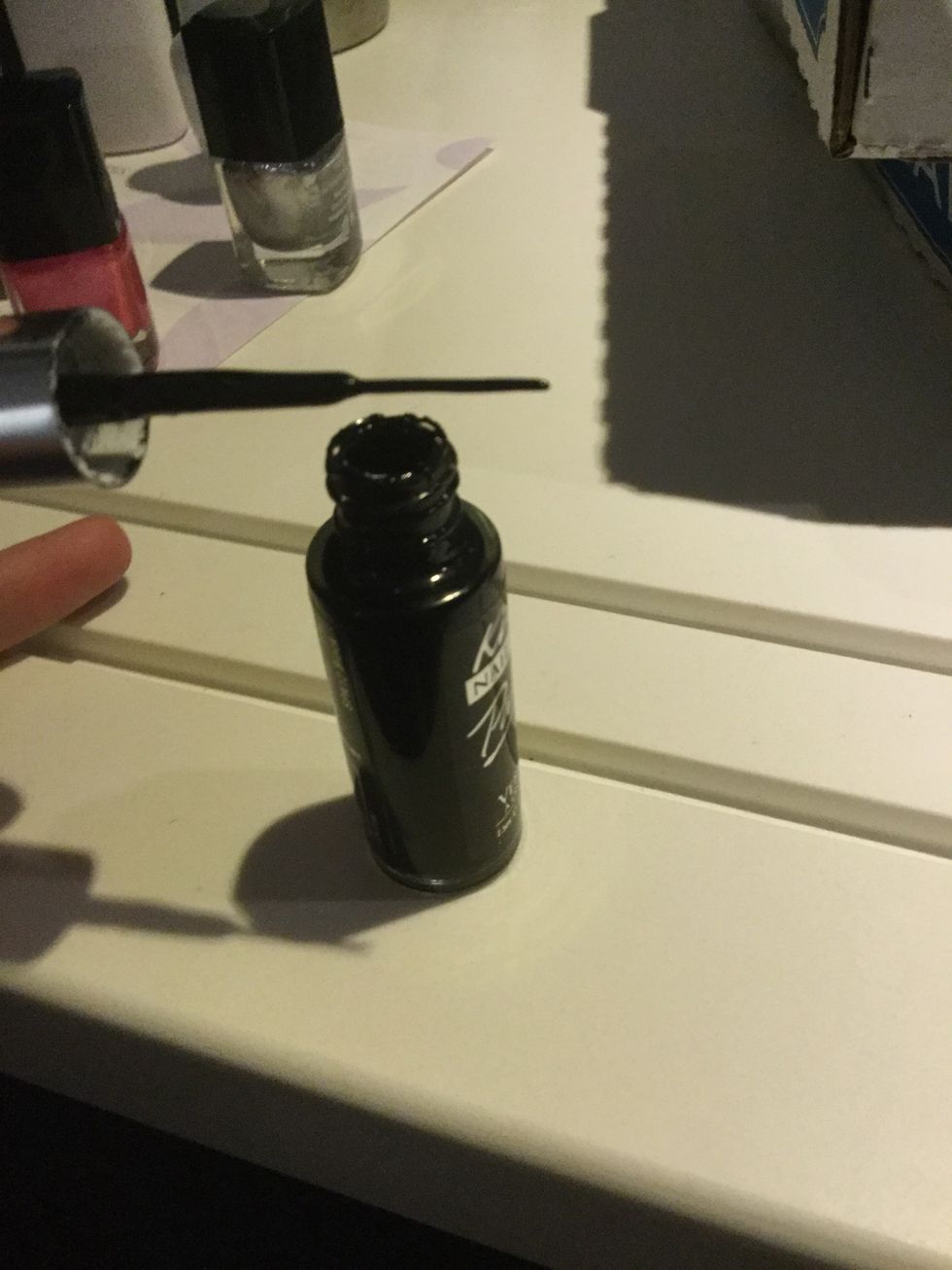 Get a nail polish (preferably black) with a thin brush.
Paint stripes around your pink blotches, but don't connect them!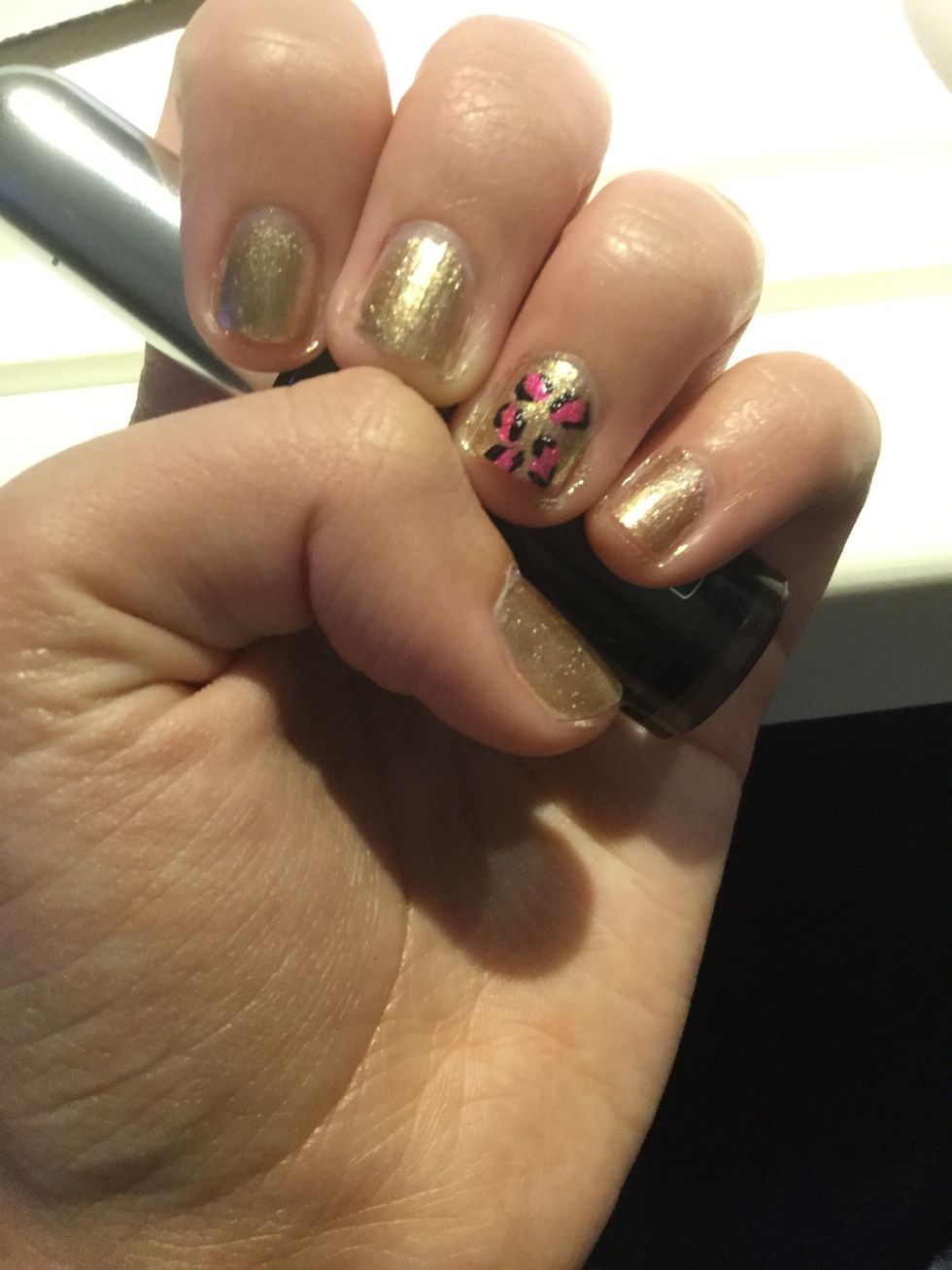 Add top coat if desired and let dry completely! Done!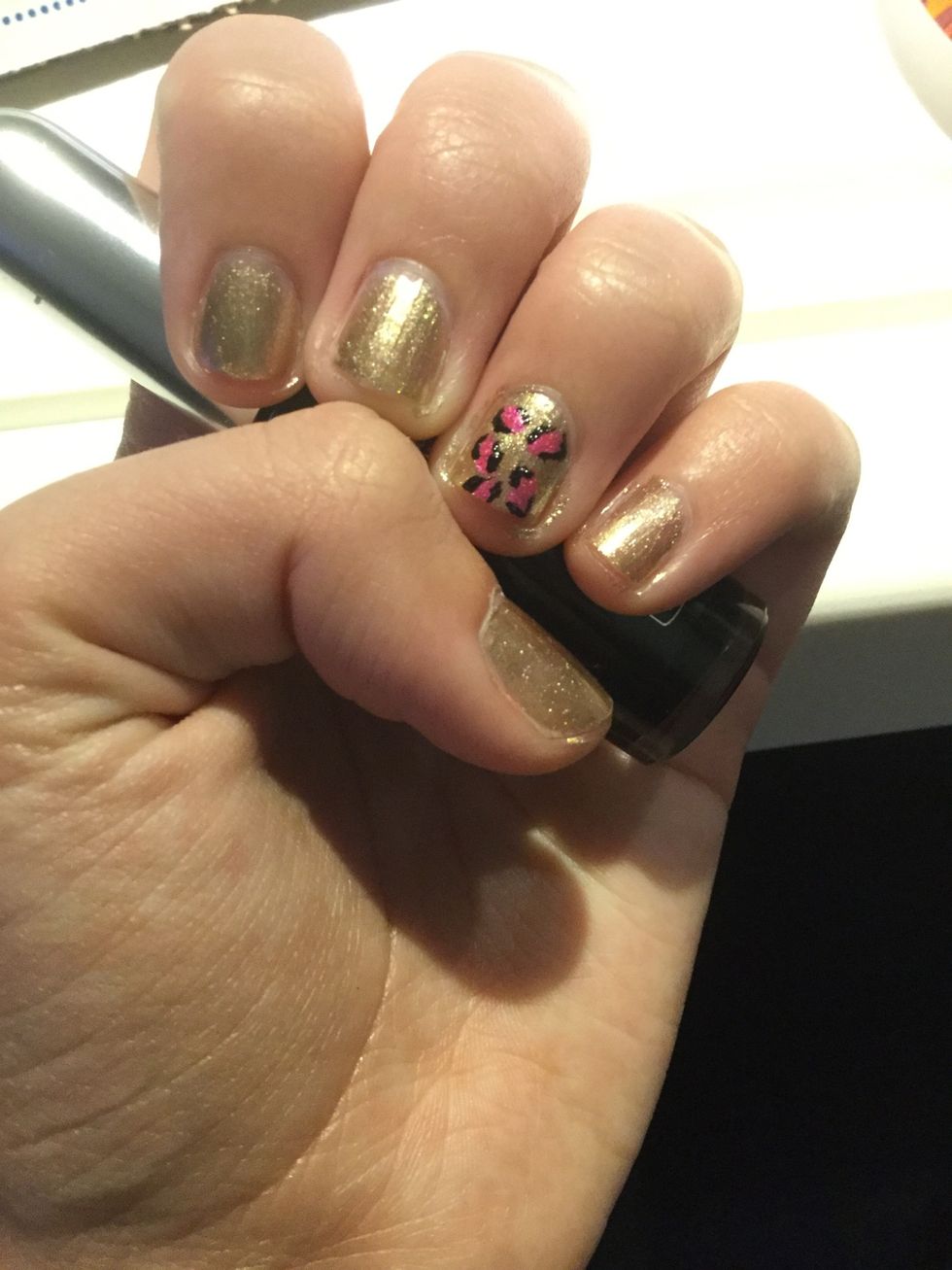 Hope you enjoyed! Please comment if you have any questions or guide suggestions, Like, And follow! Bye!
The creator of this guide has not included tools