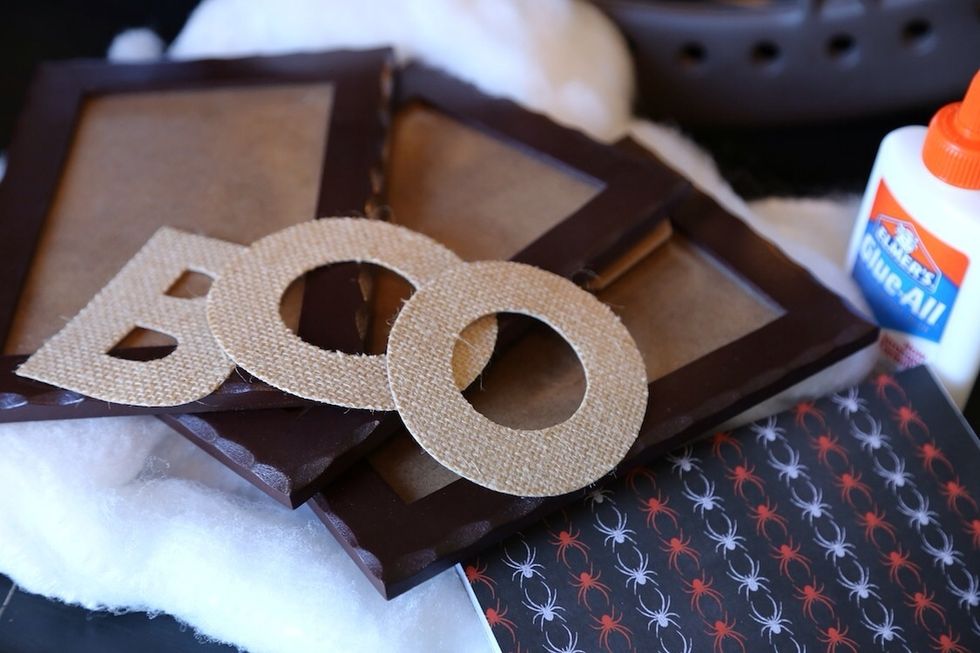 Gather your supplies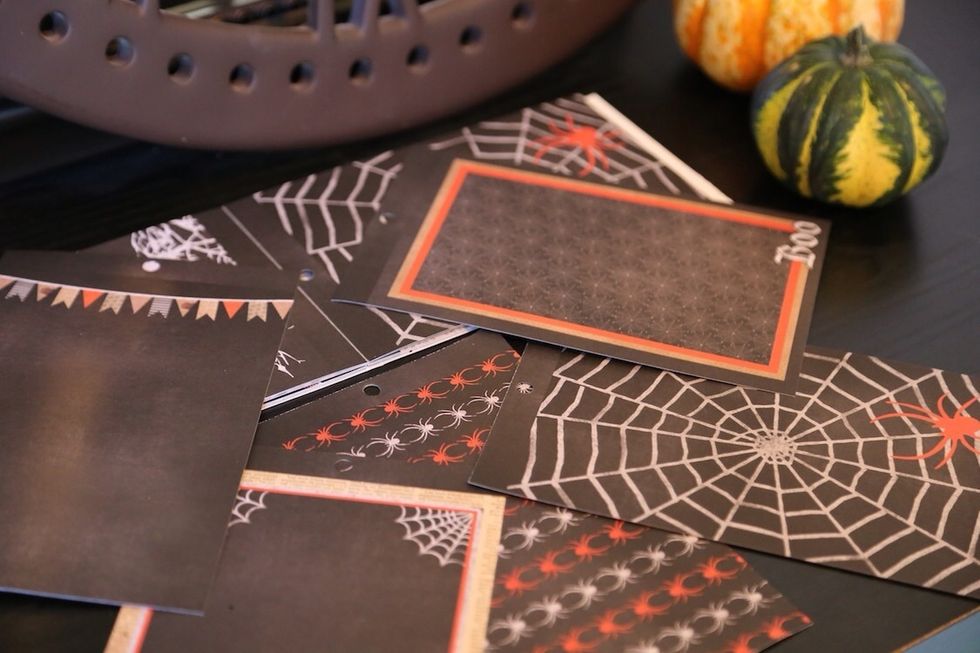 Choose three sheets of scrapbook paper or use orange and/or black paper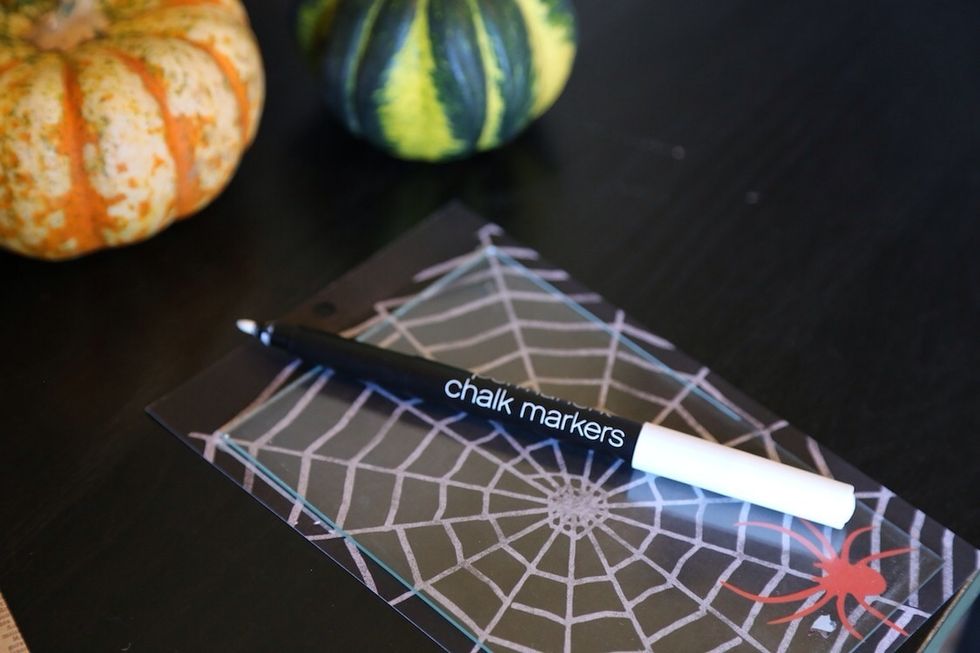 Outline the glass part of your frame on your paper and cut out. I use a chalk pen as my paper was dark.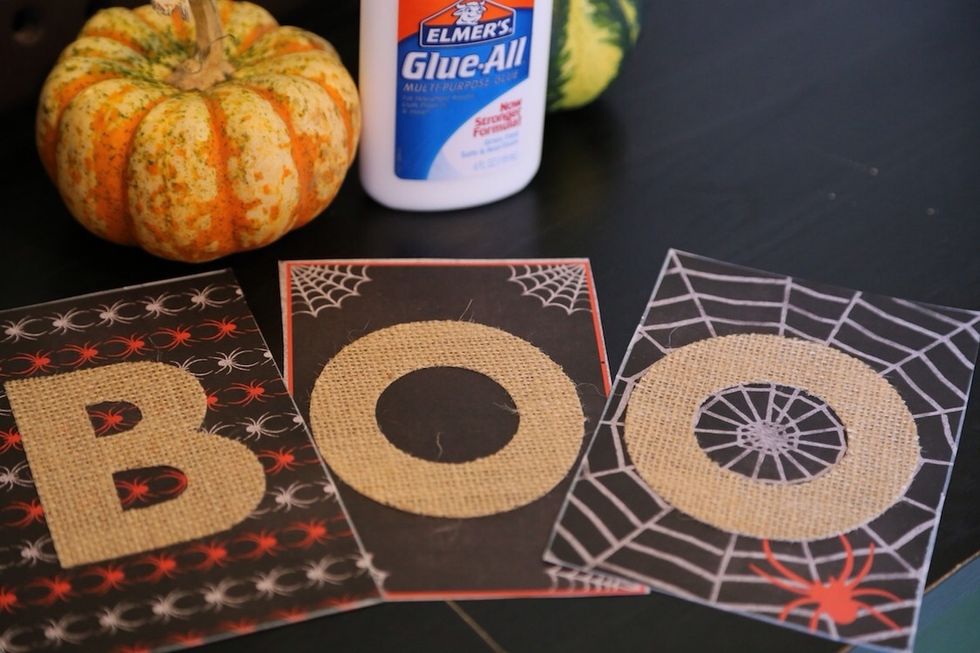 Place your burlap letter on the center of your papers. And place in picture frames.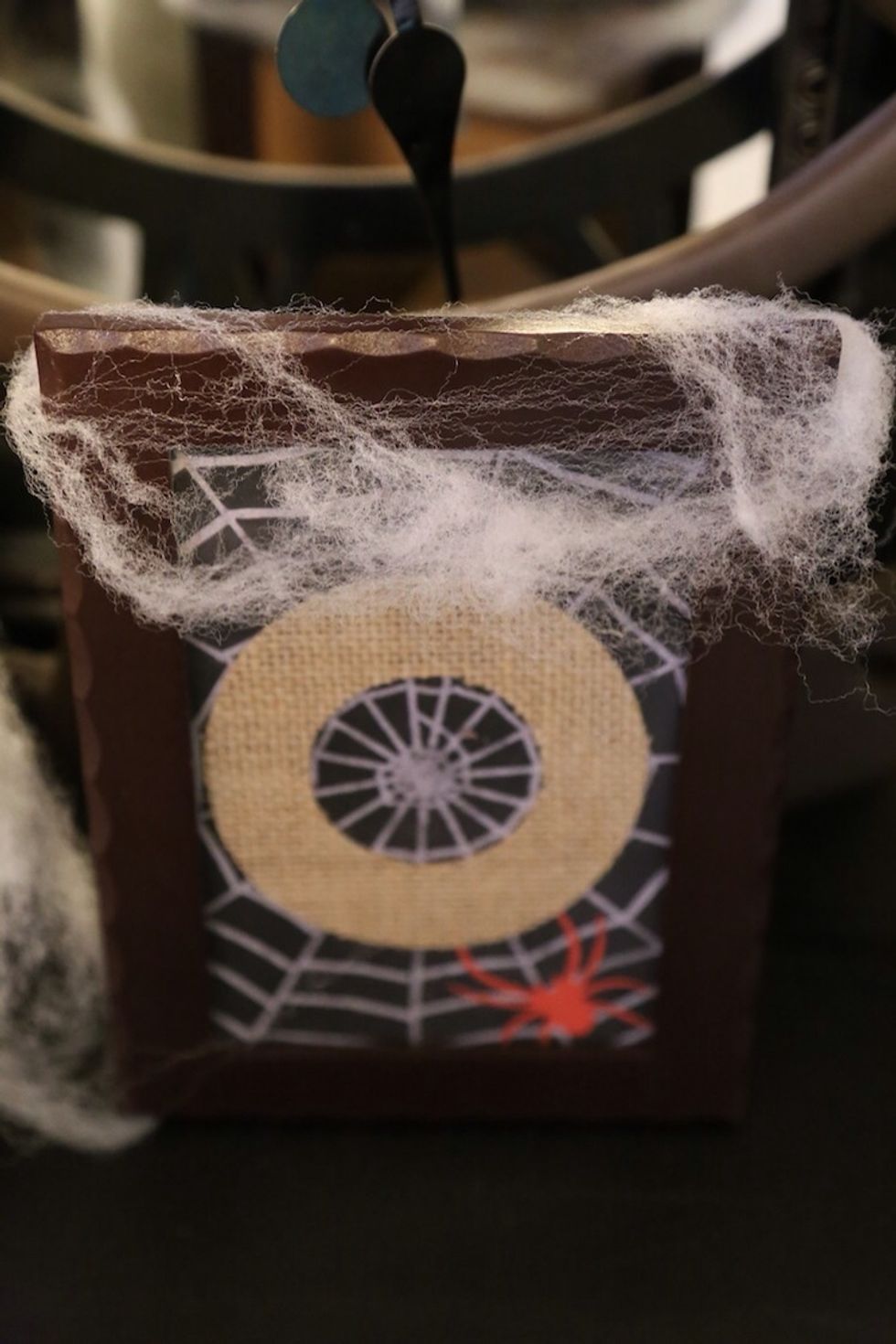 Drape frames with spooky spiderwebs
Display and let it remind you that the fun holiday is right around the corner!
3.0 Frames (I used 4x6)
Burlap letters
Fake spiderwebs
Halloween themed scrapbook paper
Scissors
Chalk pen or pencil