Nail paints(any kind)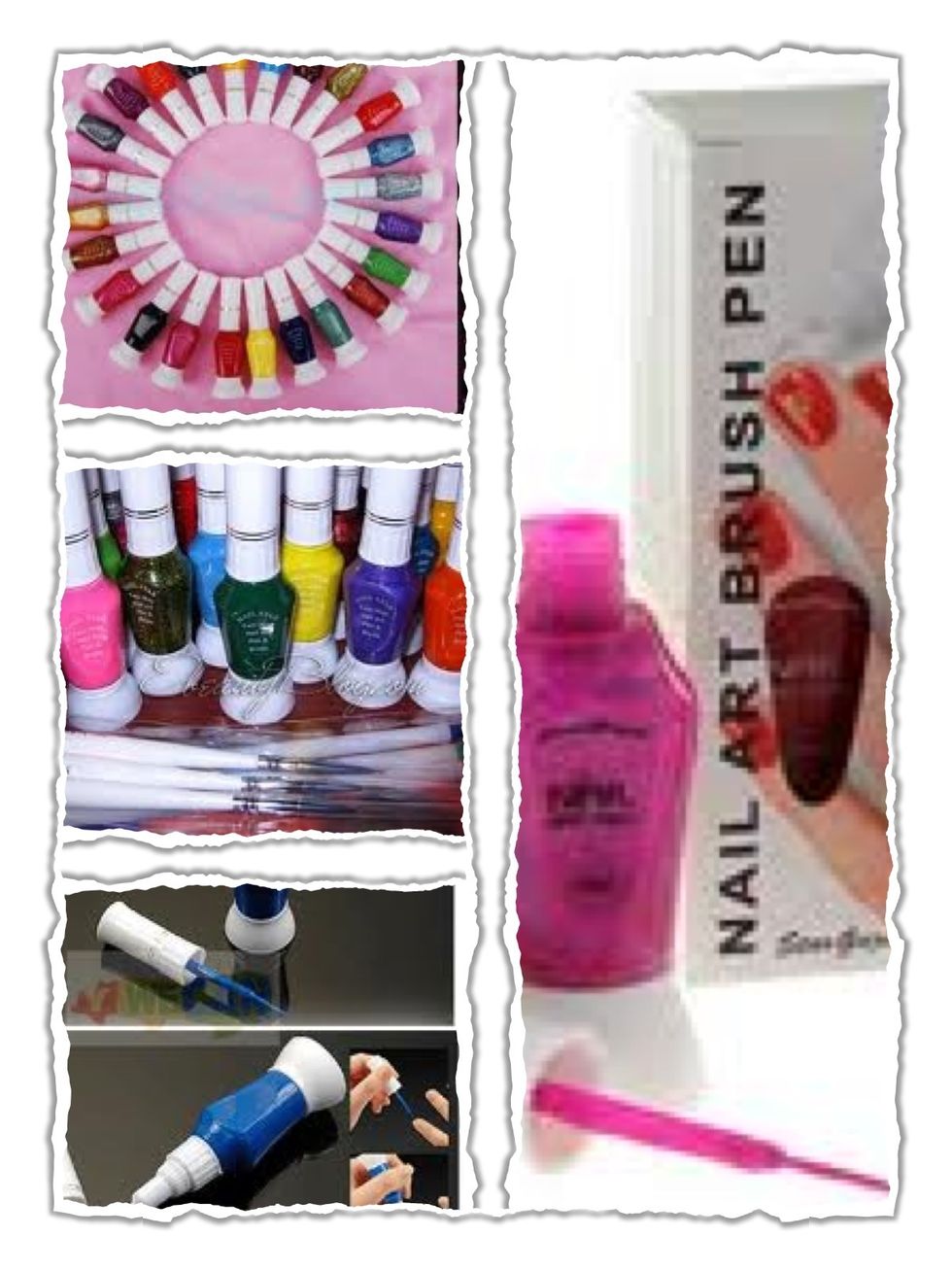 Nail art pens(cost a dollar or so,easily available)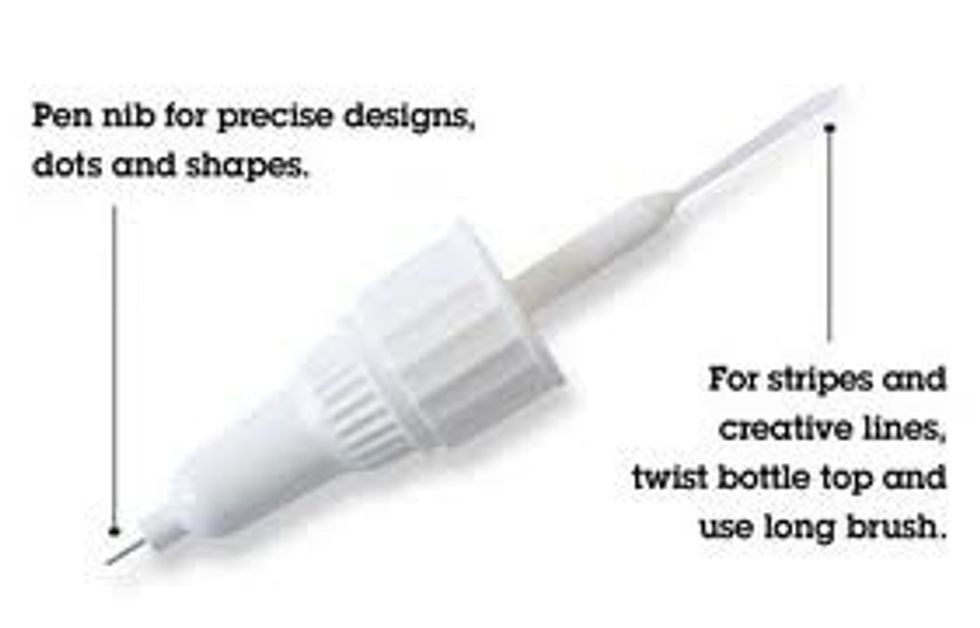 They have a nozzle on one end and a brush on the other.
They can be used both ways.nozzle is a little thicker compared to the brush but useful if design doesn't require detailing.brush is best for small detailed designs.
Brush can be used as a regular brush to draw and nozzle is used to fill in the designs.i use a pin to create very fine details.toothpick or pen tip can be used for the same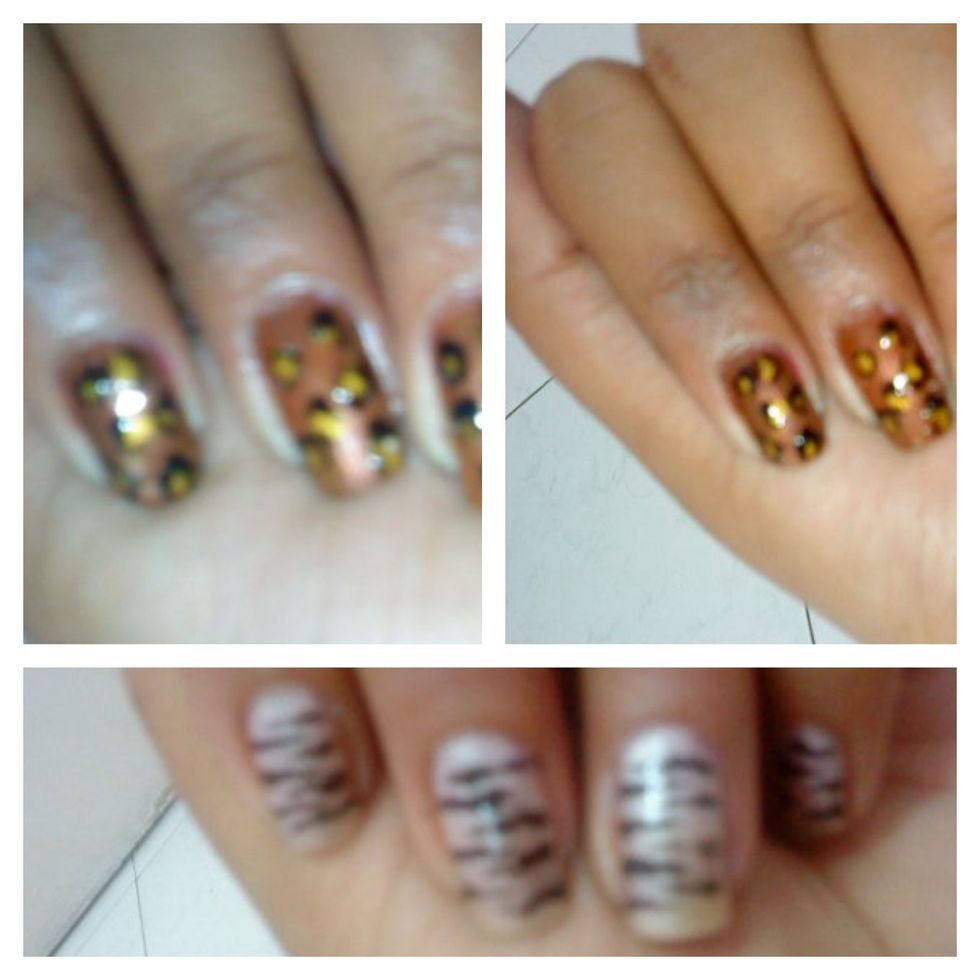 Animal prints!!!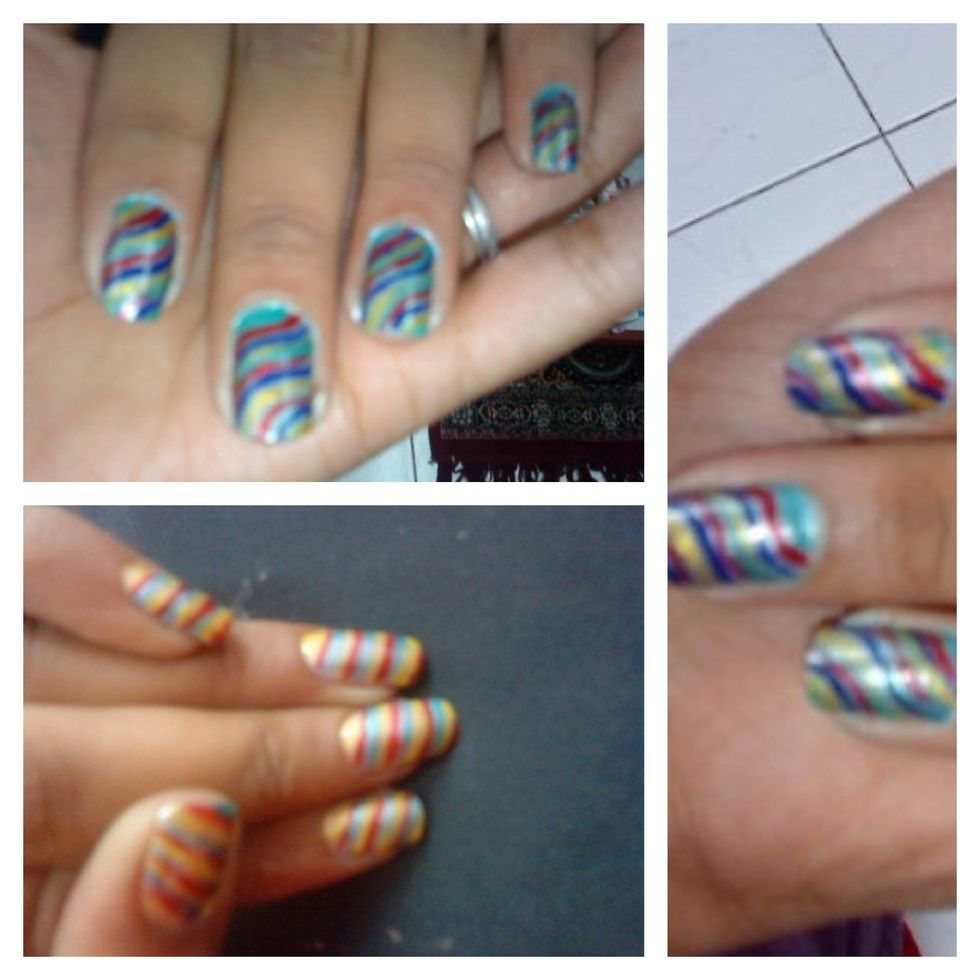 Waves!!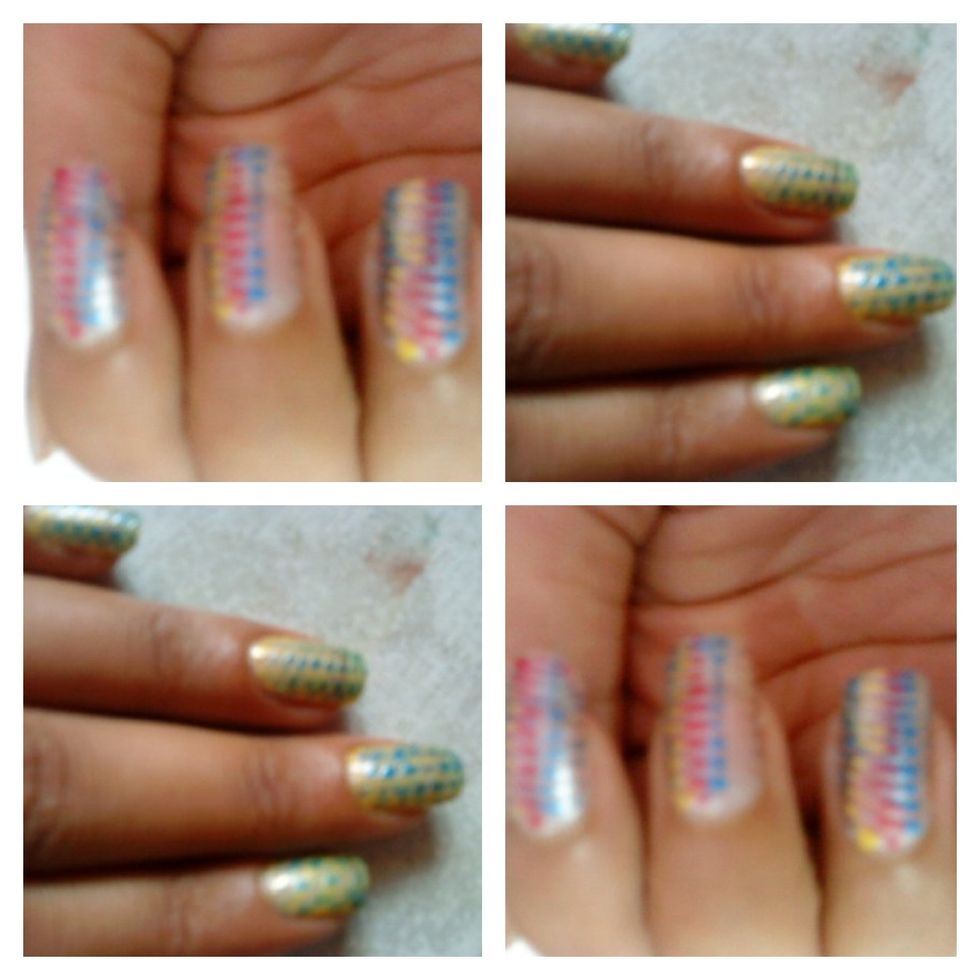 Criss cross!!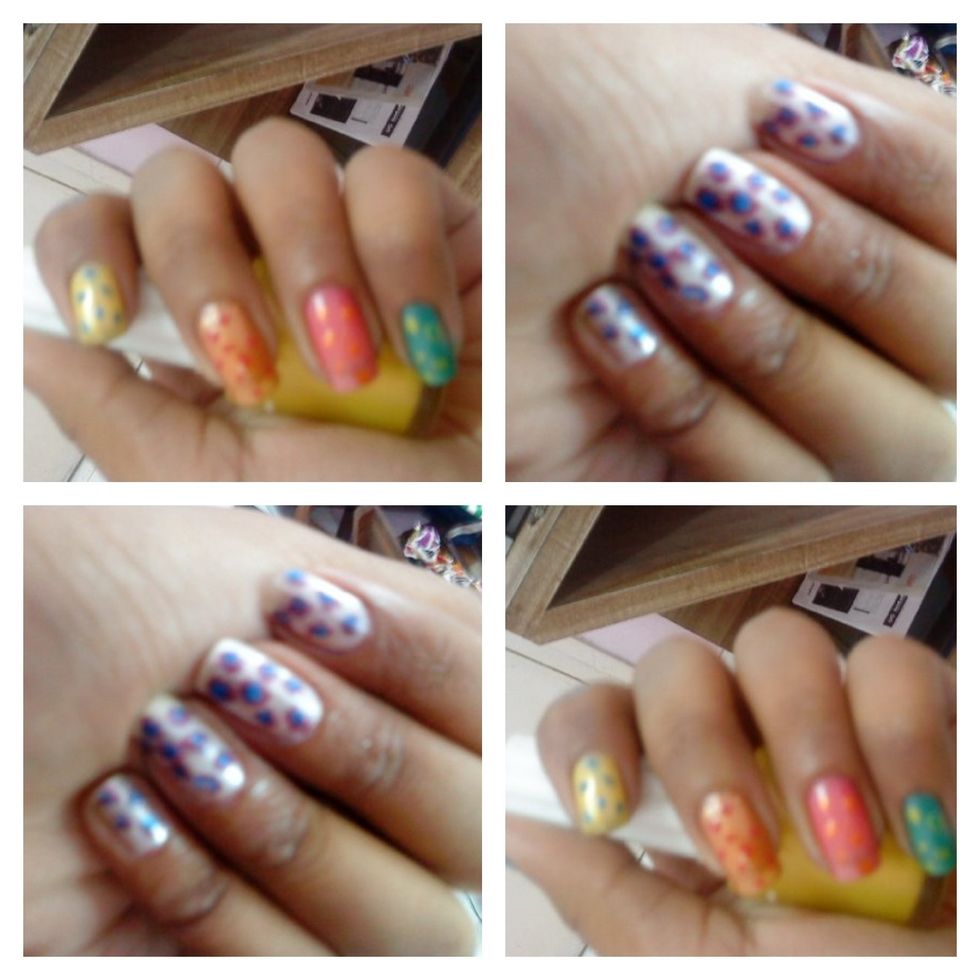 Polka dots!!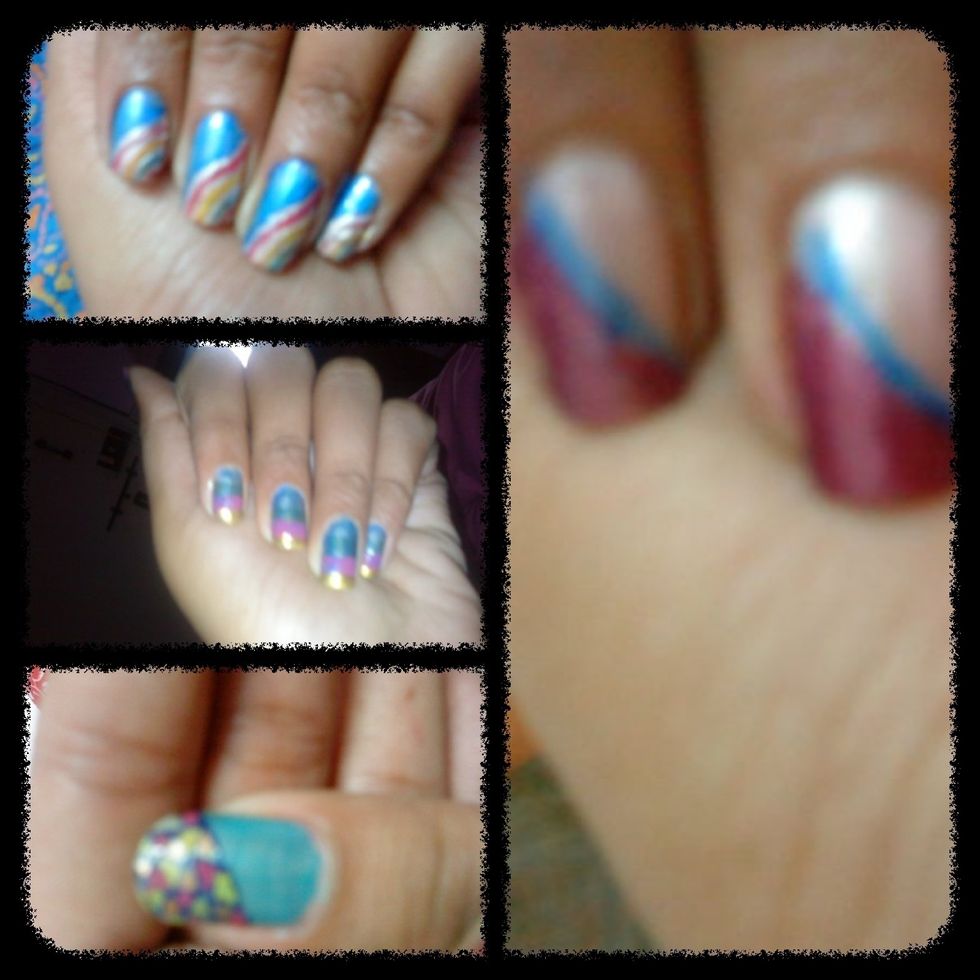 Half n half!!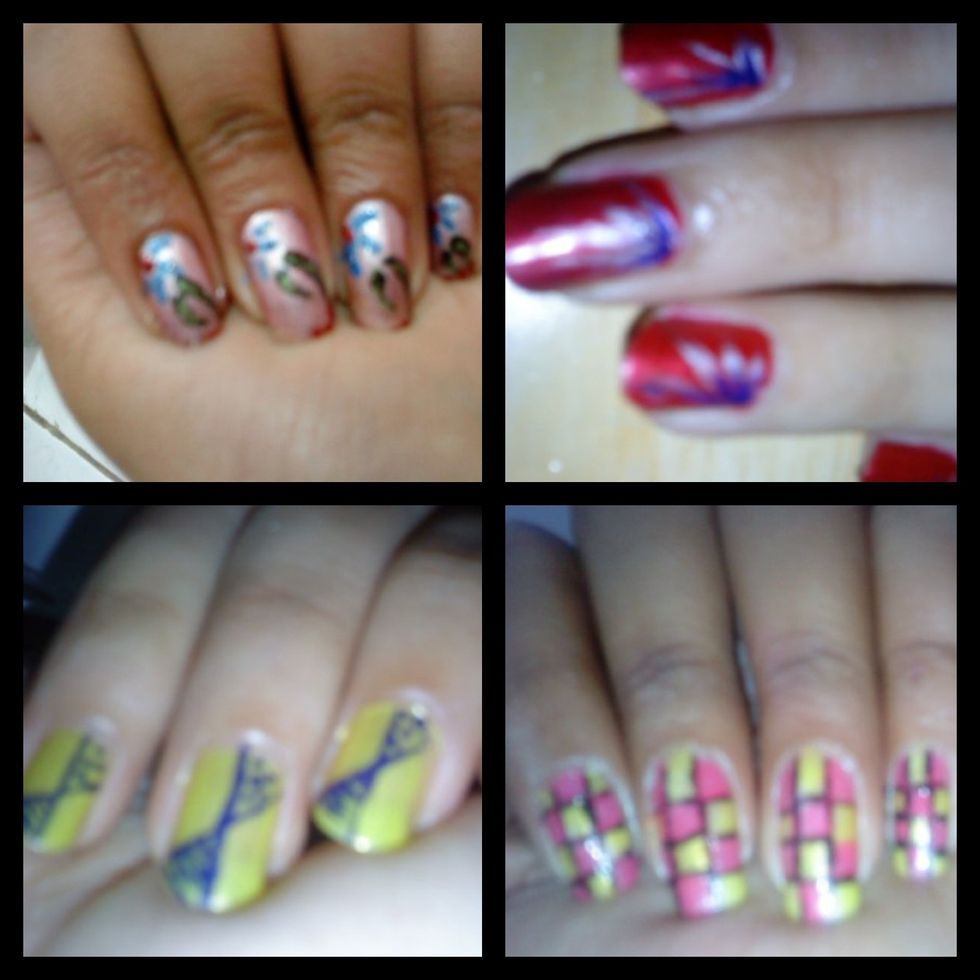 Random easy designs!!
Mixed animal prints!!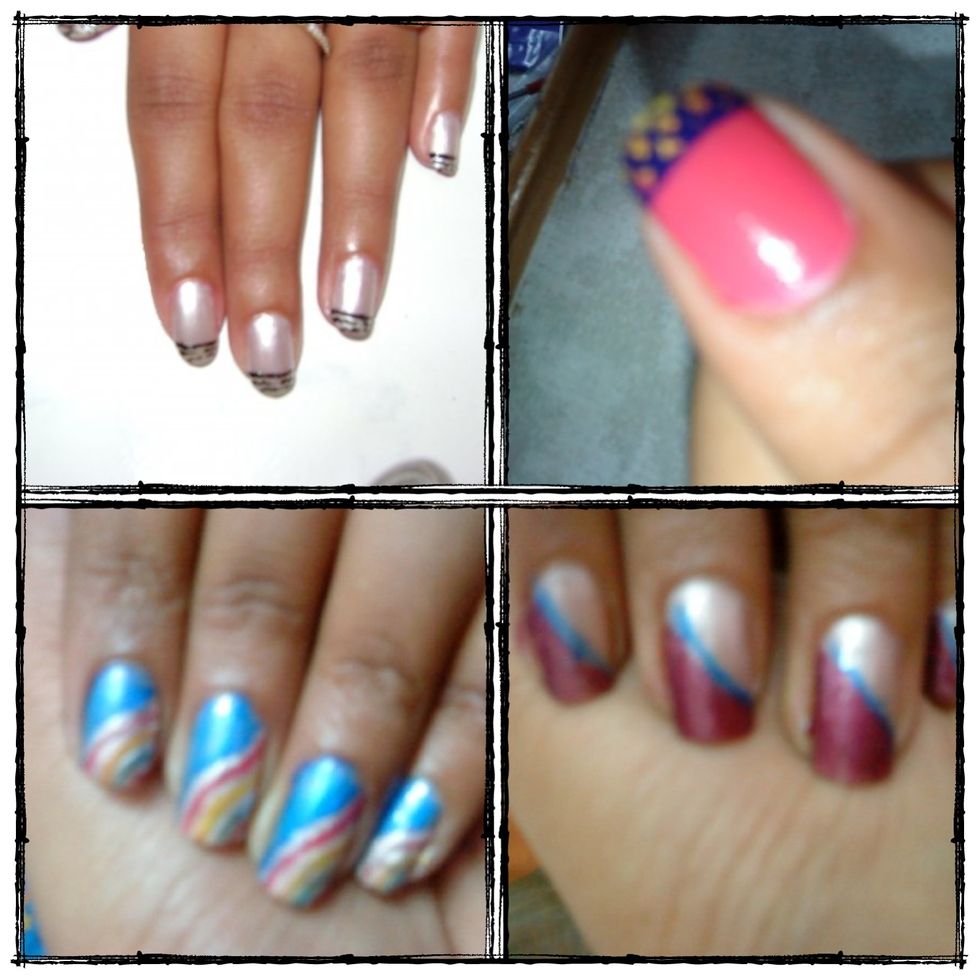 Half n half manicures !!
Random designs!!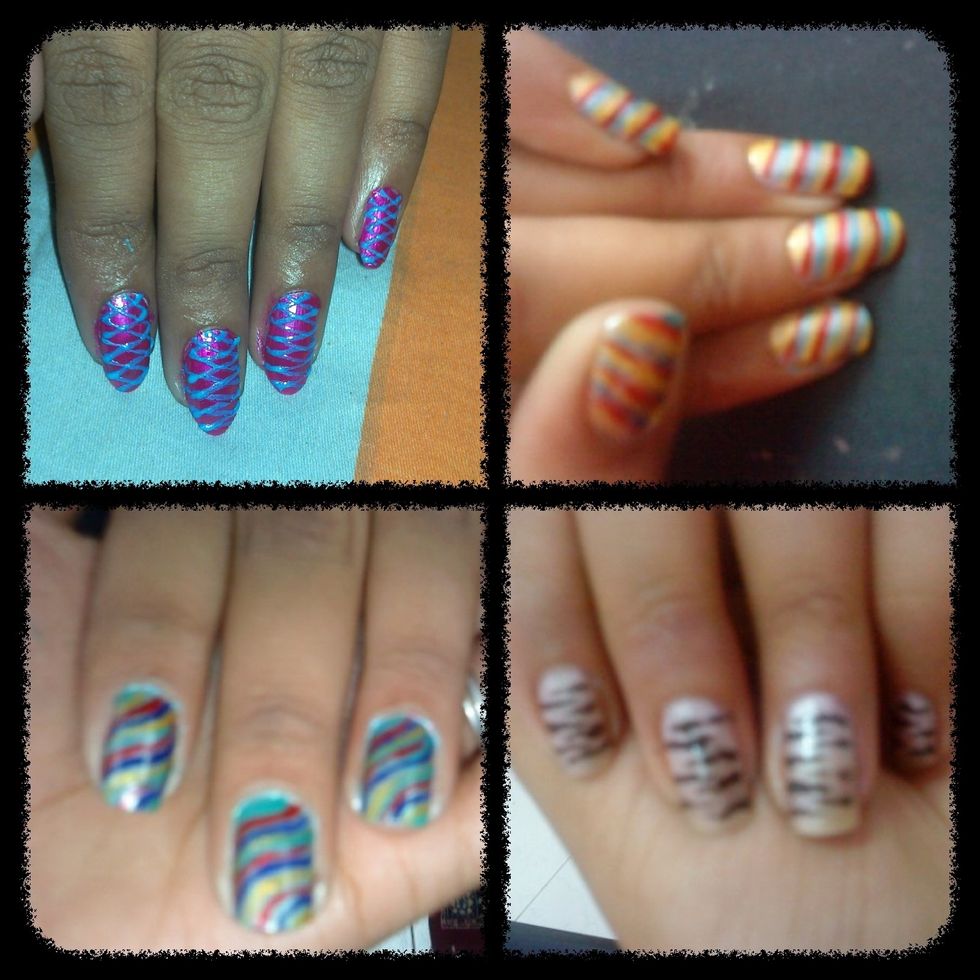 Waves/stripes!!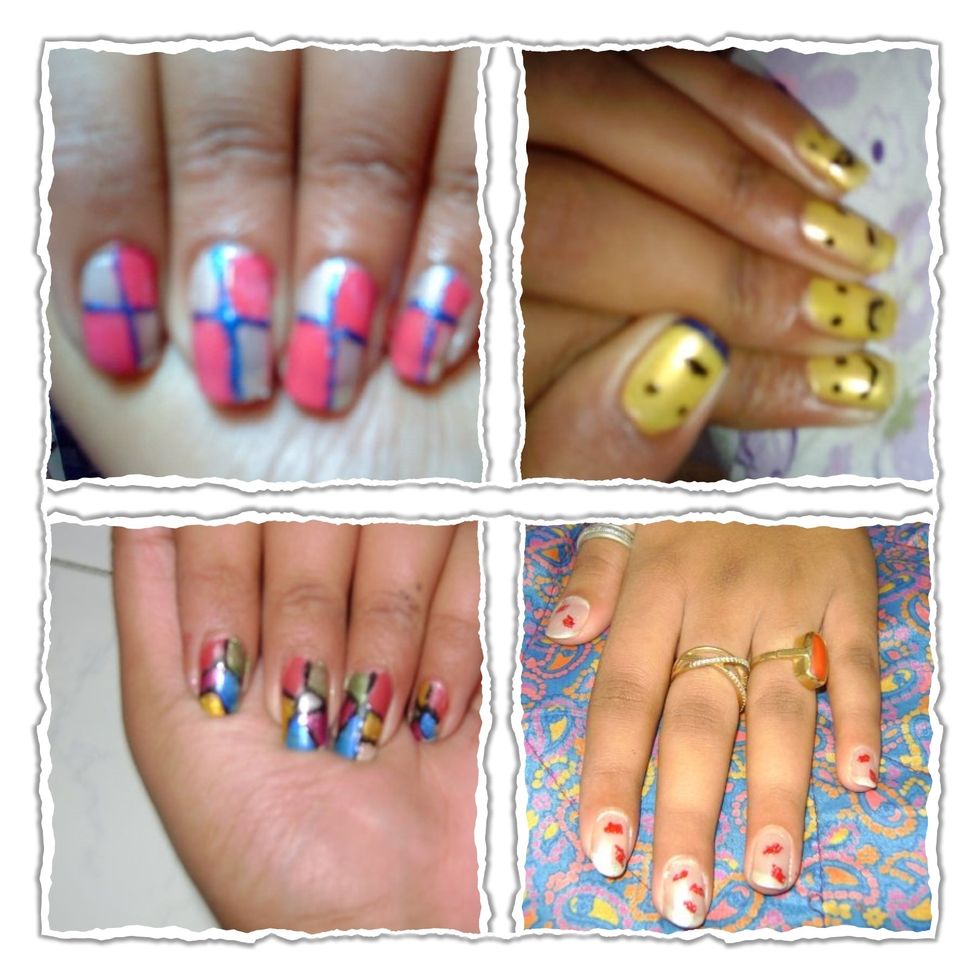 Random!!
These can be very easily made if you are used to colouring or drawing. Use the brush for easy lines and nozzle to fill in the colour. Use a pin or toothpick for details. Each hand takes about 10 min.
Nail paints(any kind)
Nail art pens
Needle/tooth pick/pen
Acetone(nailpaint remover)
Cotton