How to create easter card with art anthology and mf resin
Create Easter Card With Art Anthology and MF Resin
5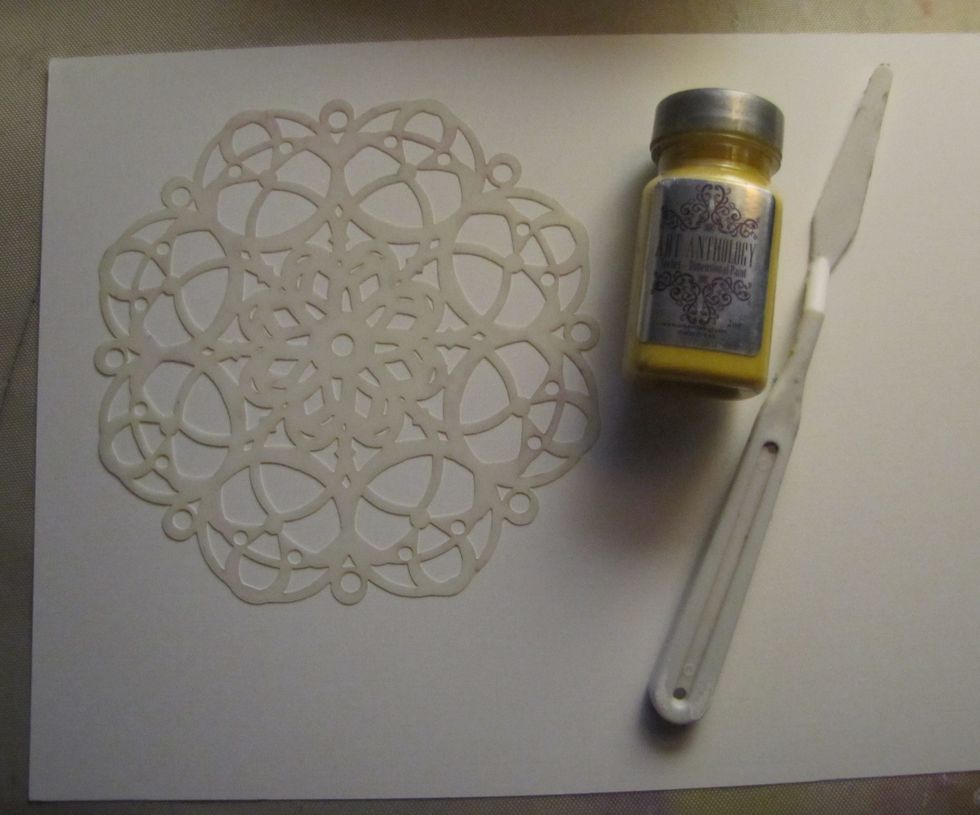 Start with Art Anthology Meridian Stencil and Sunshine Sorbet
Put some Sunshine through the stencil.
Next, do it the same but on the crafting mat. Try to apply more paint ON THE STENCIL.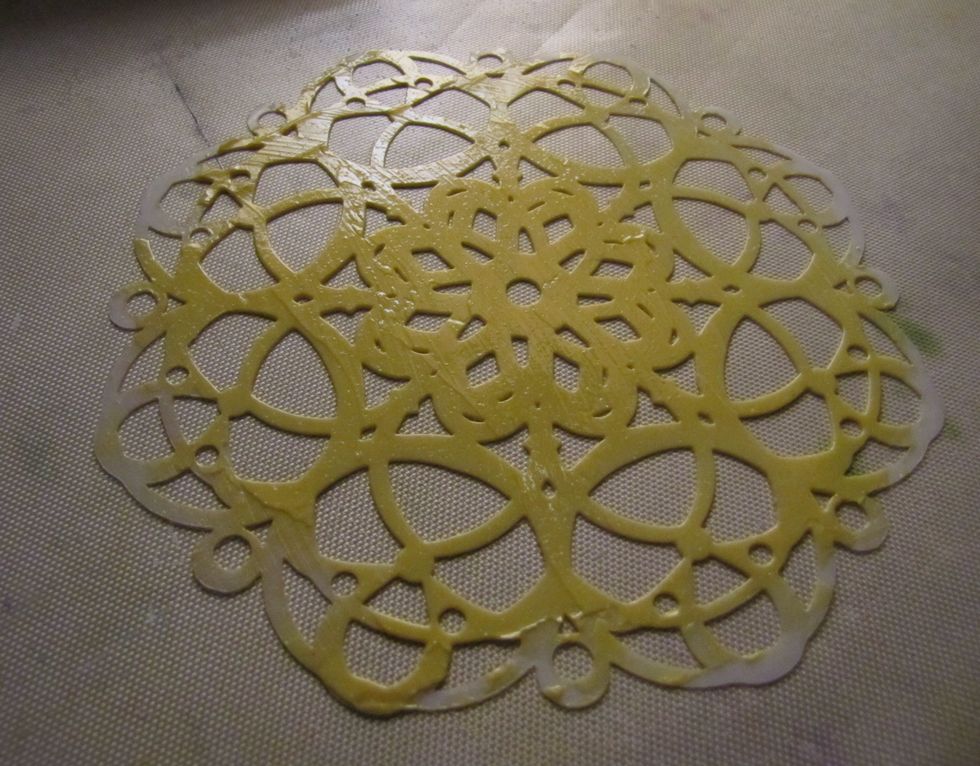 Remove it from crafting mat, and clean the mat. Of course I put all the excess back in to the container ;) Nothing can be wasted :)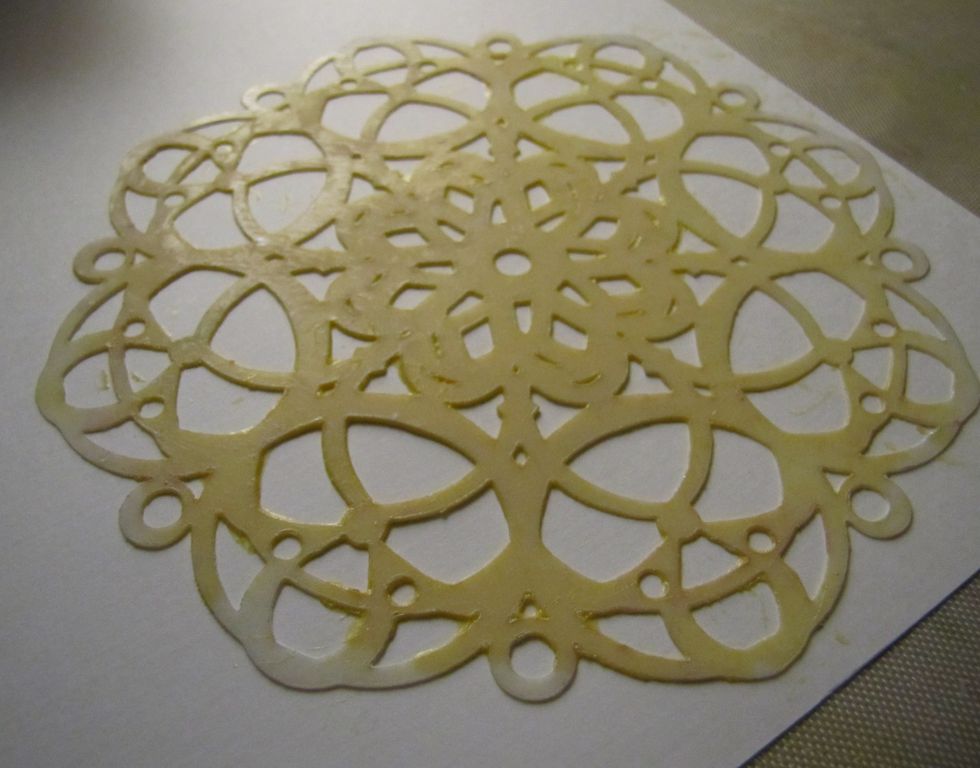 Place the stencil, painted side to the paper. Press gently.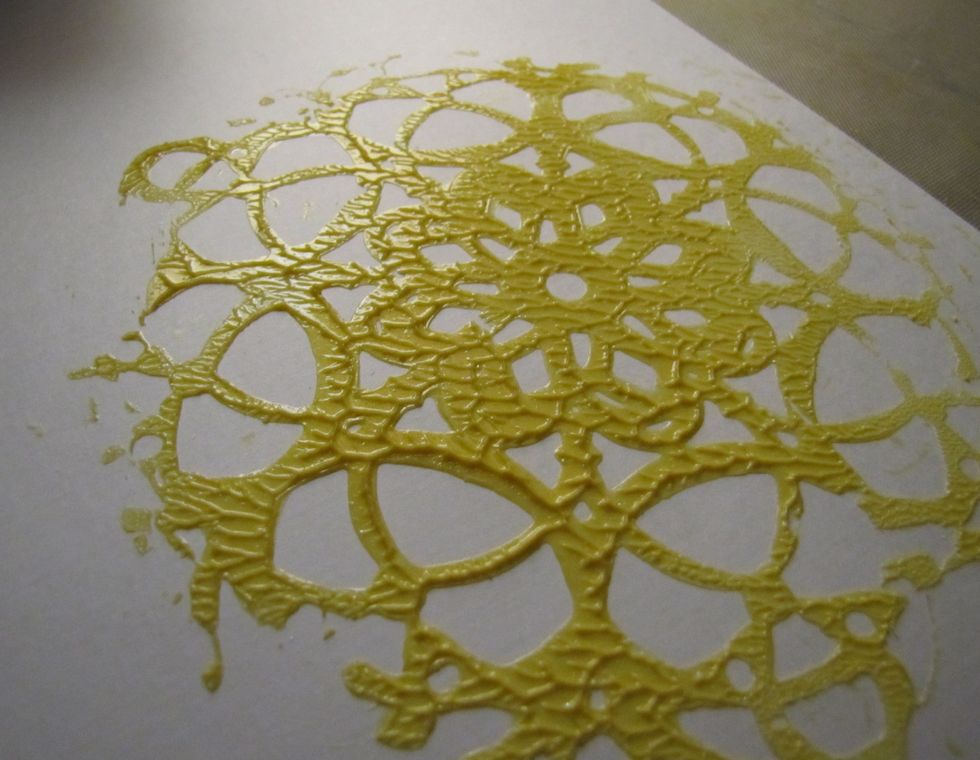 And remove it. Then let it try.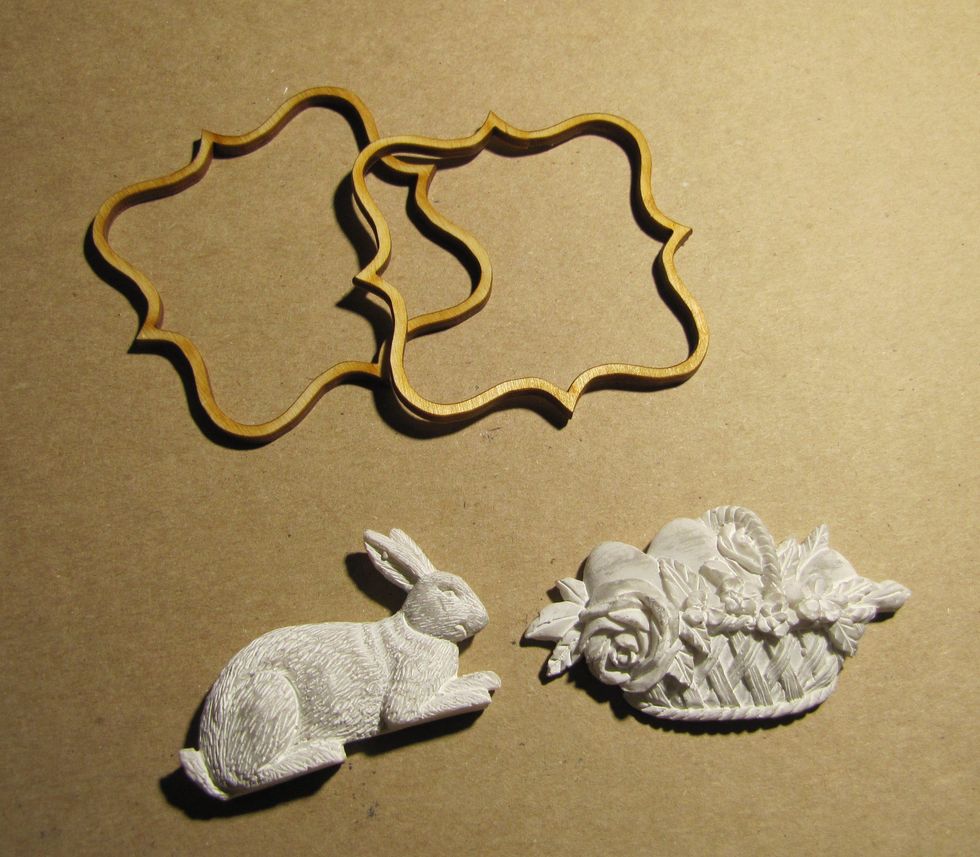 Prepare Melissa Frances Resins and wooden cutouts.
Paint wood with Art Anthology Coral Sorbet. Put it together with some thread.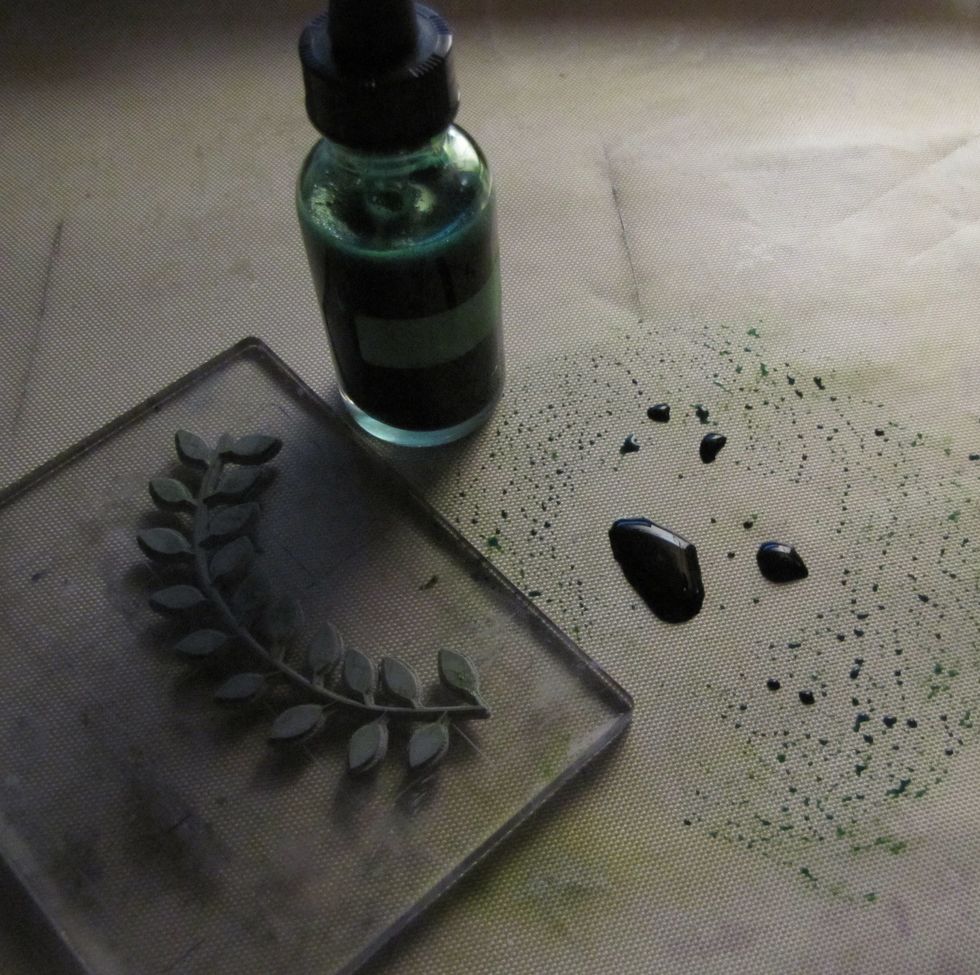 Leave a few drops of Minx Bankroll on crafting mat.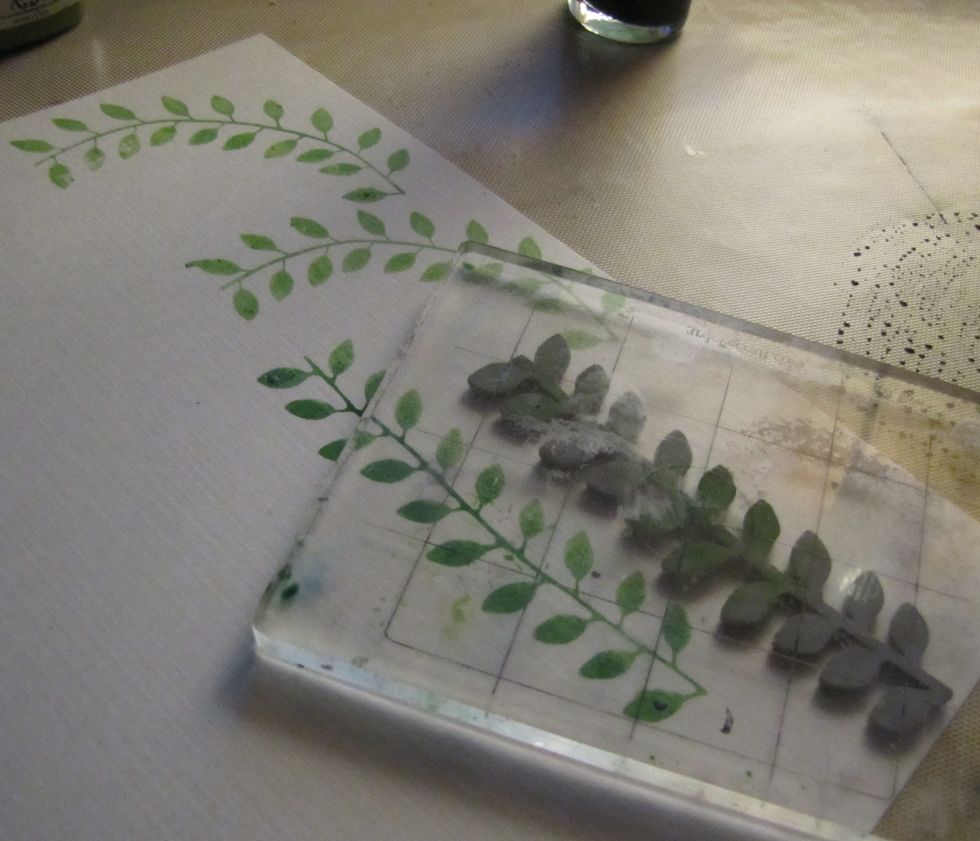 and stamp some leaves on white paper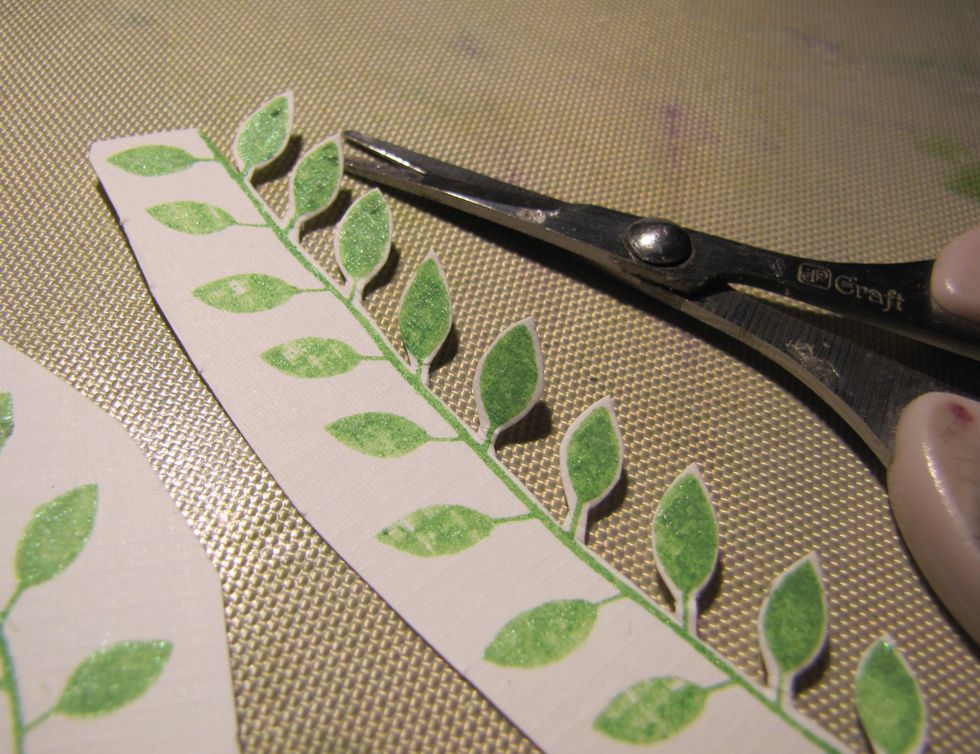 cut it carefuly.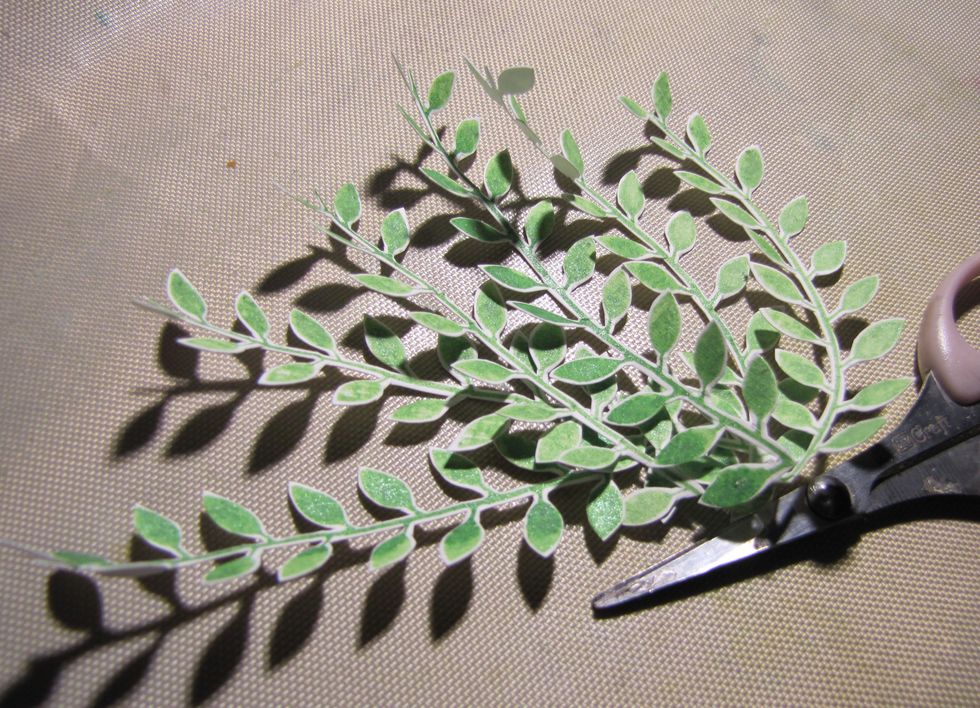 A few minutes later we have a small bouquet of leaves :)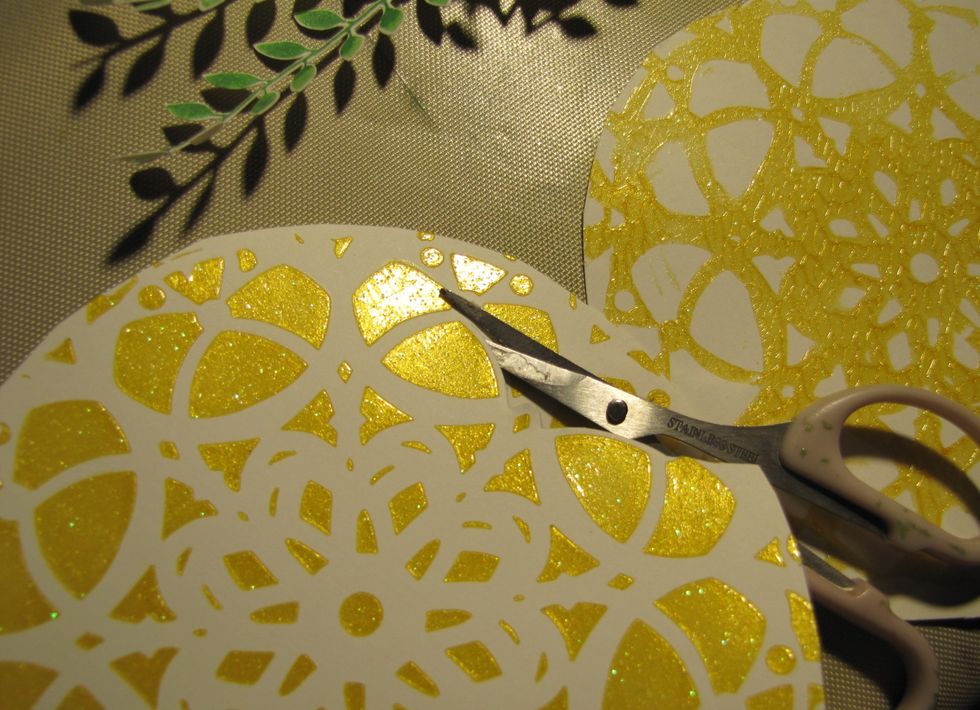 cut also the stencils, create some kind of rosettes.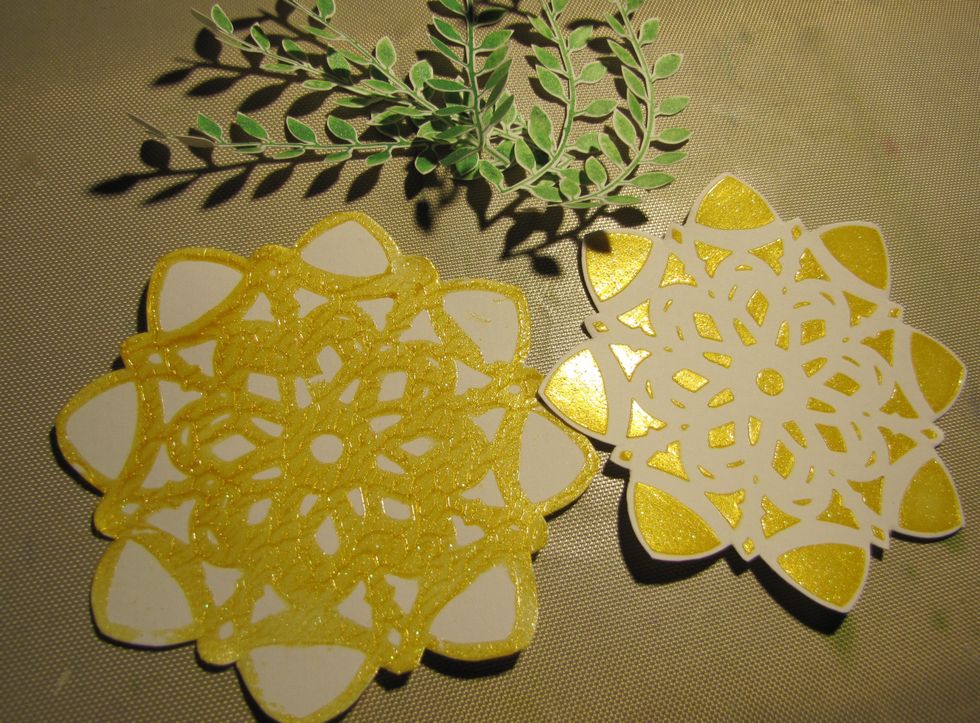 Just like that.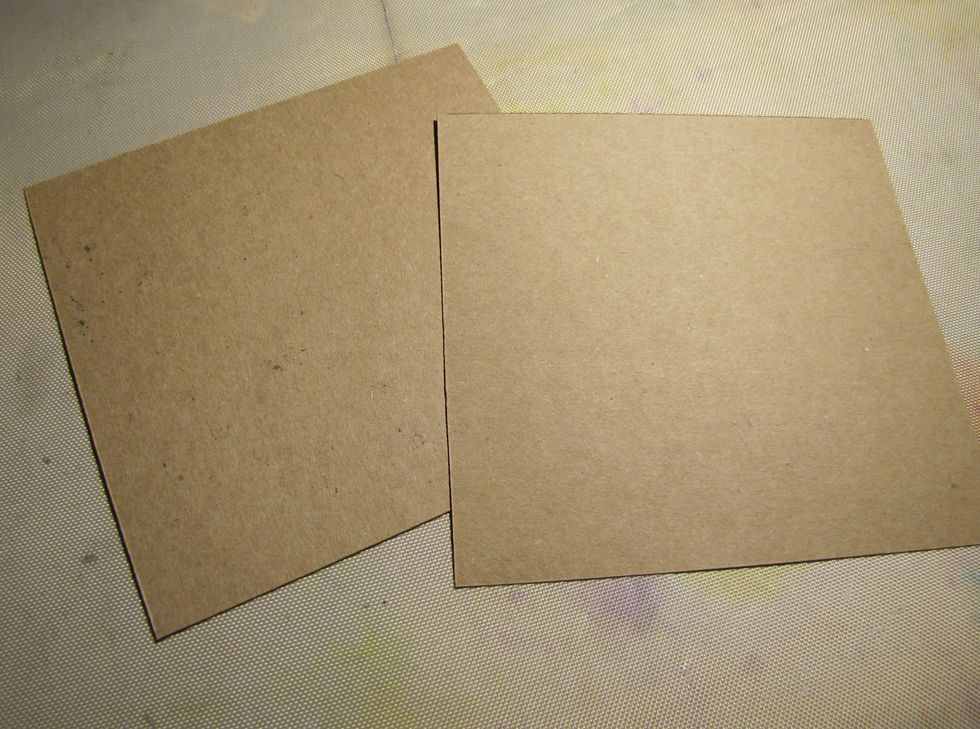 cut two piece of kraft paper 12,5x12,5 cm ( about 5x5 in ).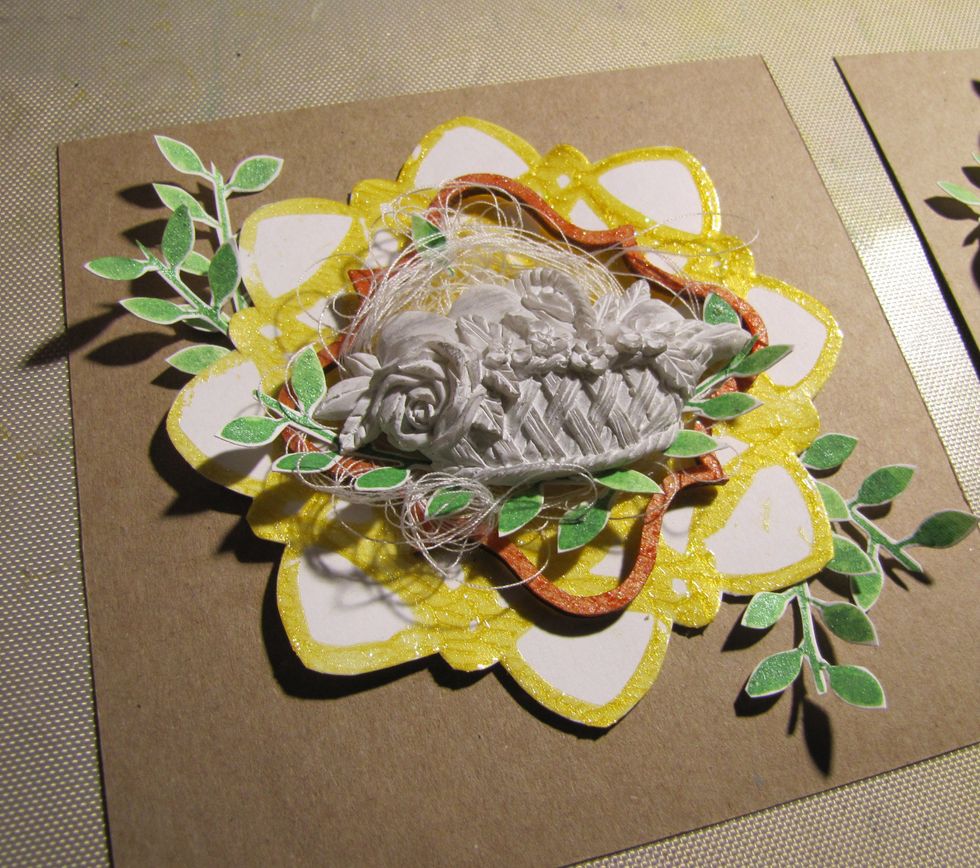 put all on the kraft paper. First.
And the second.
Add more texture with STUCCO and Dottie Stencil.
And let it dry.
Glue all and it's done.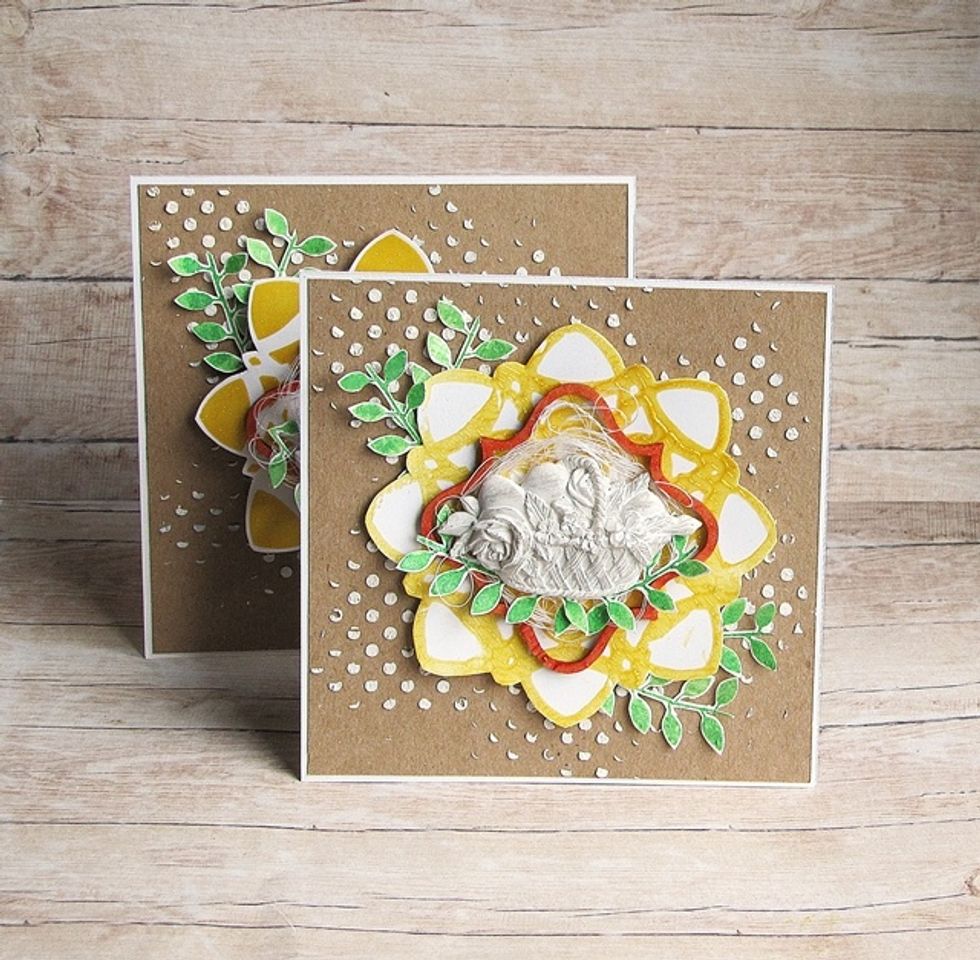 First.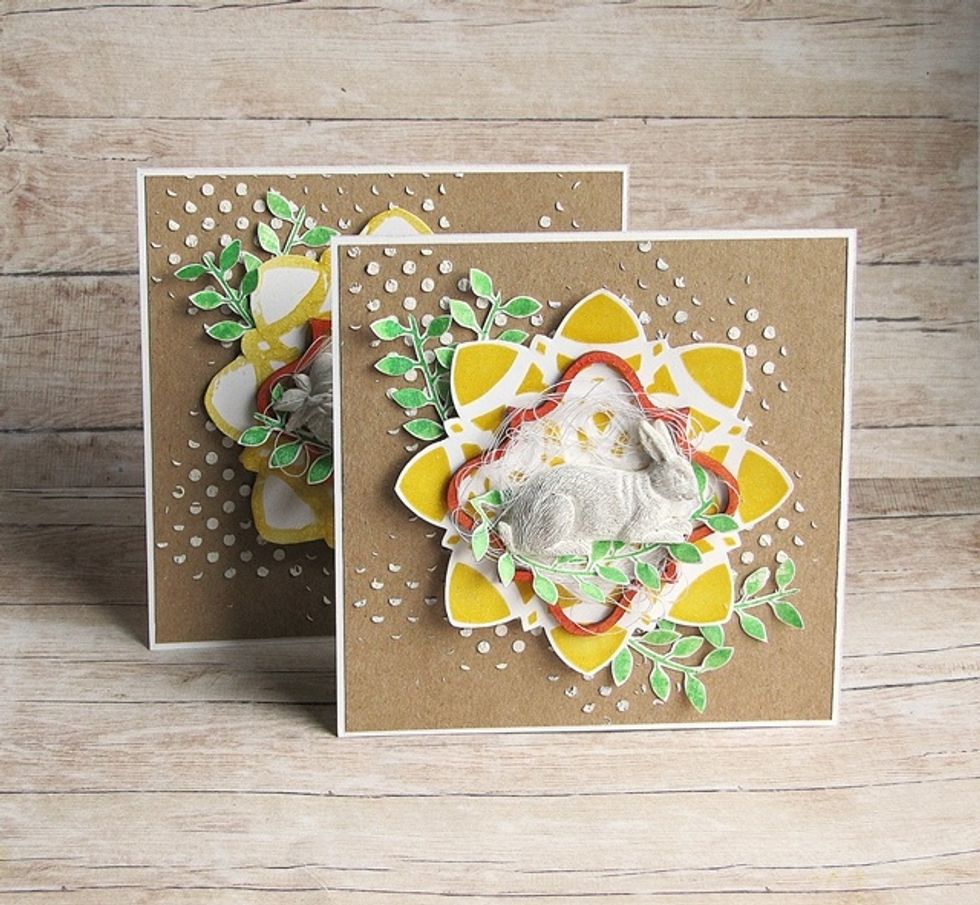 And the second.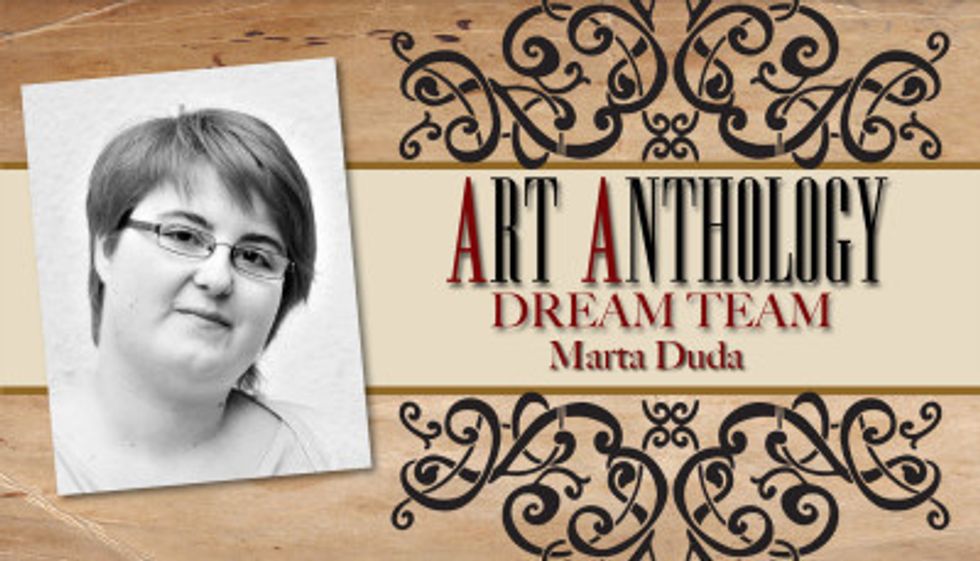 Thank you for stopping by. For more details please visit Art Anthology blog :) http://artanthologyinc.com/blog/
Art Anthology Sorbets - Sunshine and Coral
Art Anthology Minx - Bankroll
Art Anthology Stencils - Dottie, Meridian
Kraft Paper
White paper
Melissa Frances Resins
some thread
leafy stamp
glue
palette knife
Crafting Mat
scissors
Art Anthology
Art Anthology is a manufacturer of dimensional mediums.\n\nCome chat with us in our Facebook Group: Art Anthology Adventures in Art