Make a template without using a printer. You just need to download a template and save it on your computer. Open/view the template, trace it over the monitor over a thin copy paper (or tracing paper)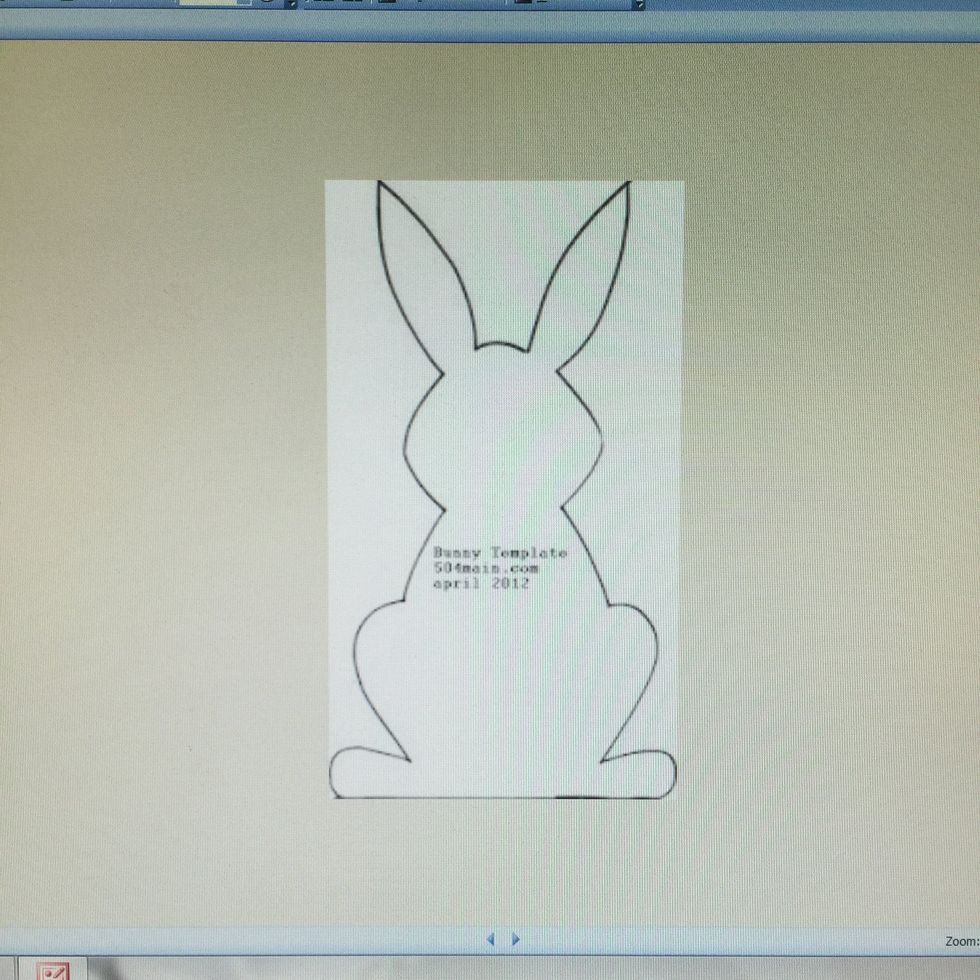 This is one of the templates I downloaded and used. Open this (just view on the monitor) and re-size as preferred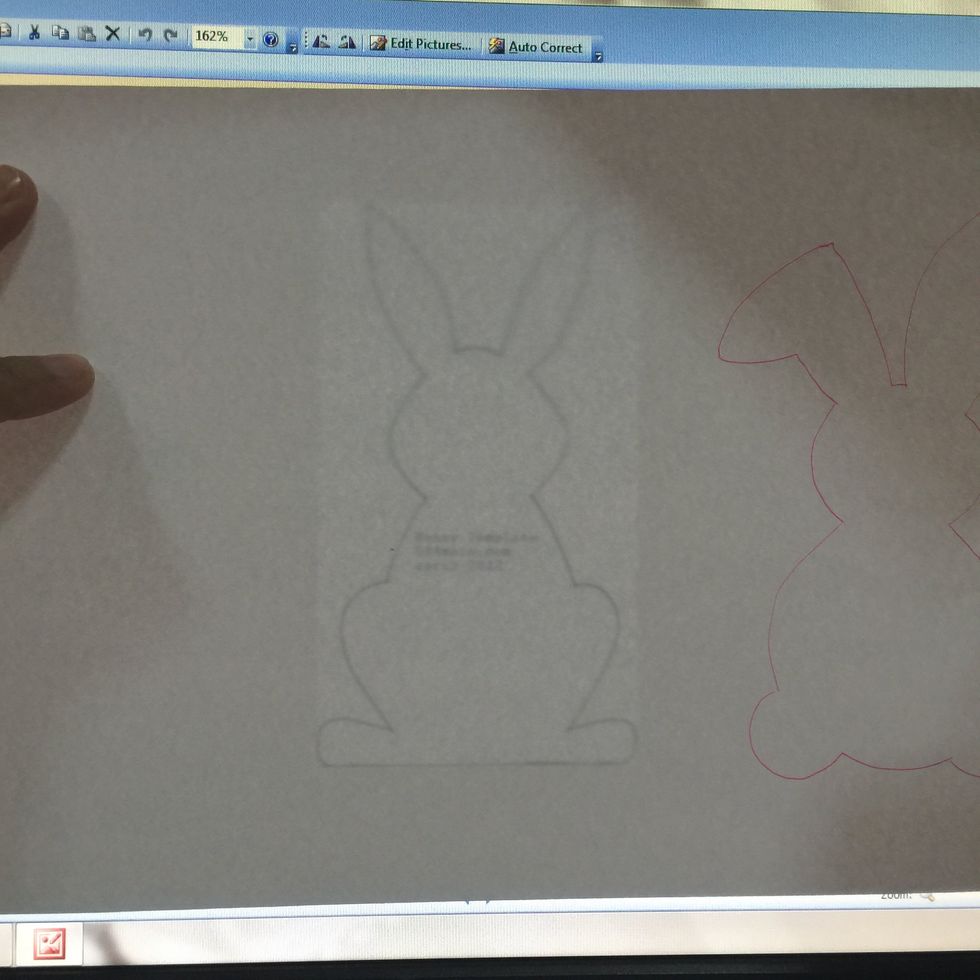 Trace the template using a plain copy paper. You can adjust the size of the shape or image to your liking.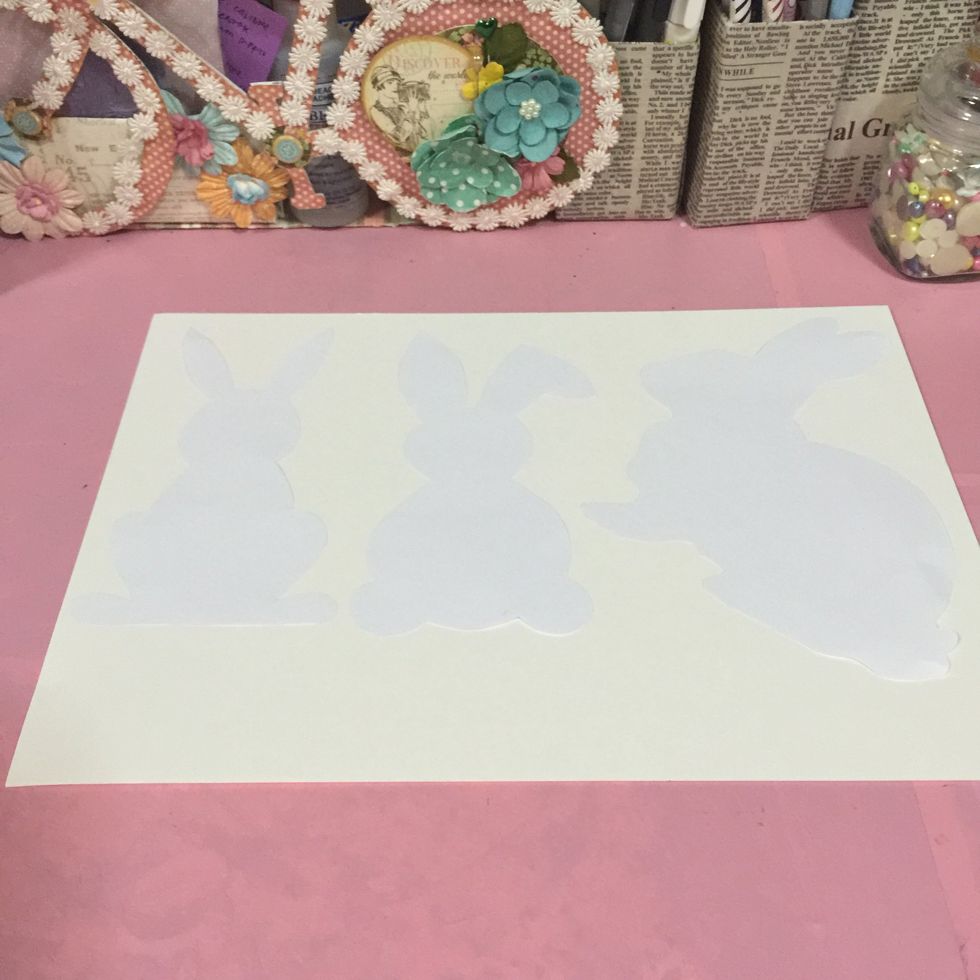 After tracing the bunnies, cut using sharp fine-tipped scissors. I adhered mine to a sturdier cardstock later on.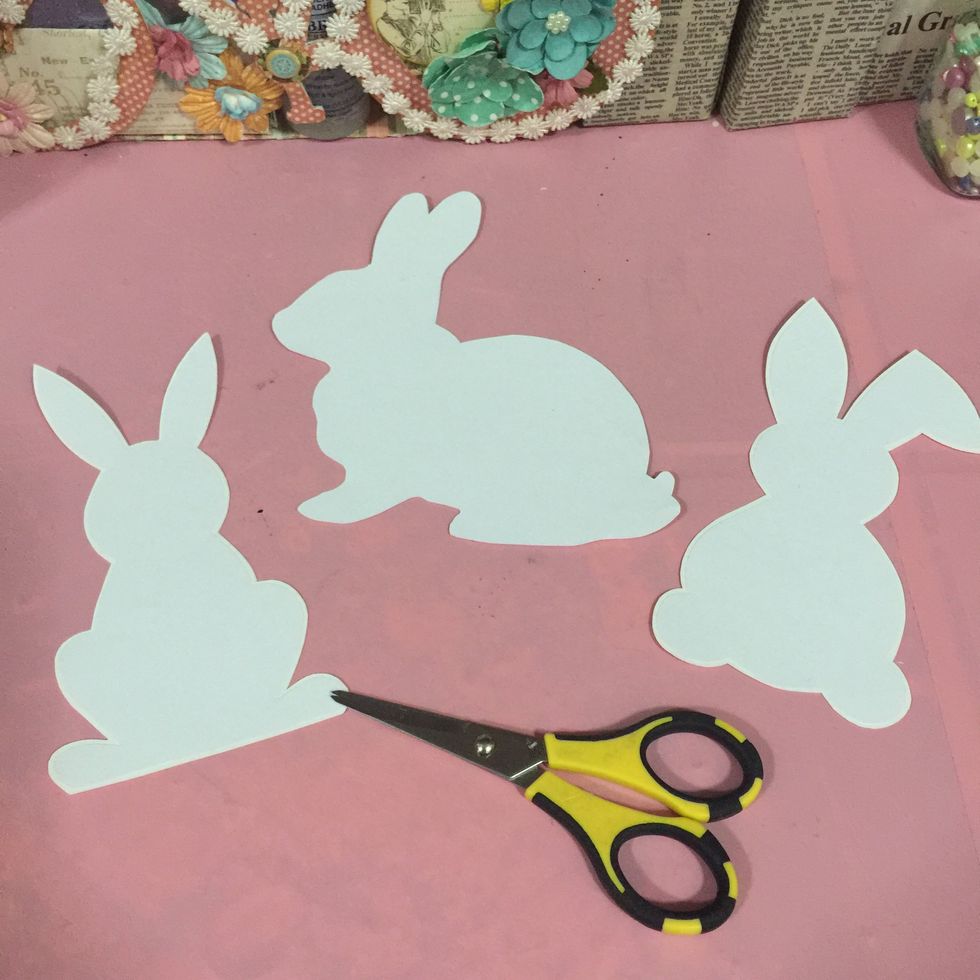 Voila! Bunny templates without printing :D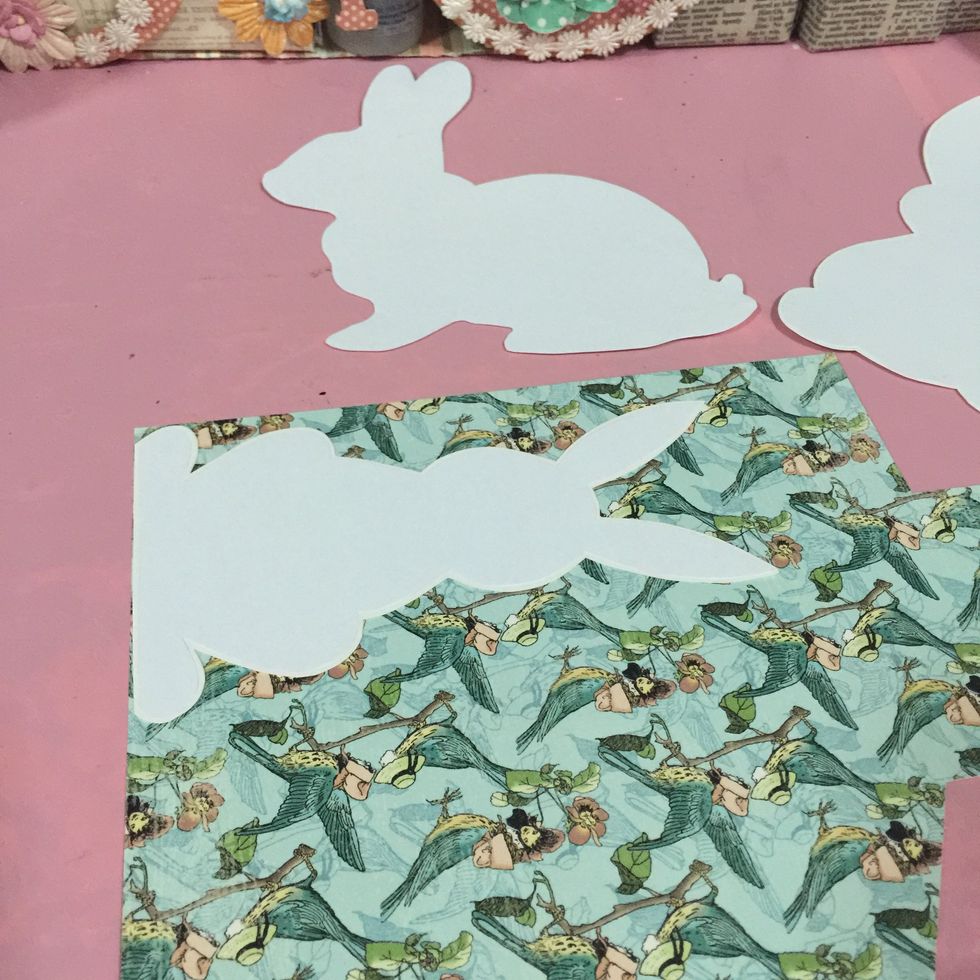 Adhere to your preferred patterned paper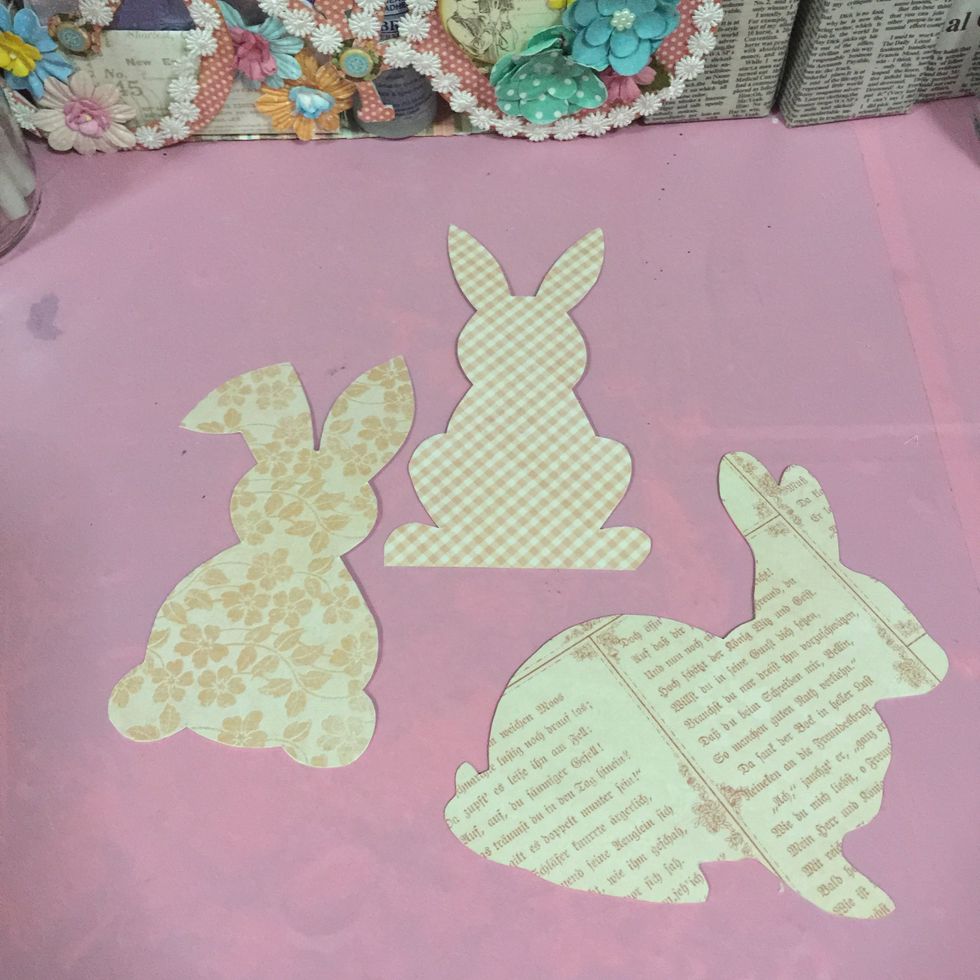 Cut and ink the edges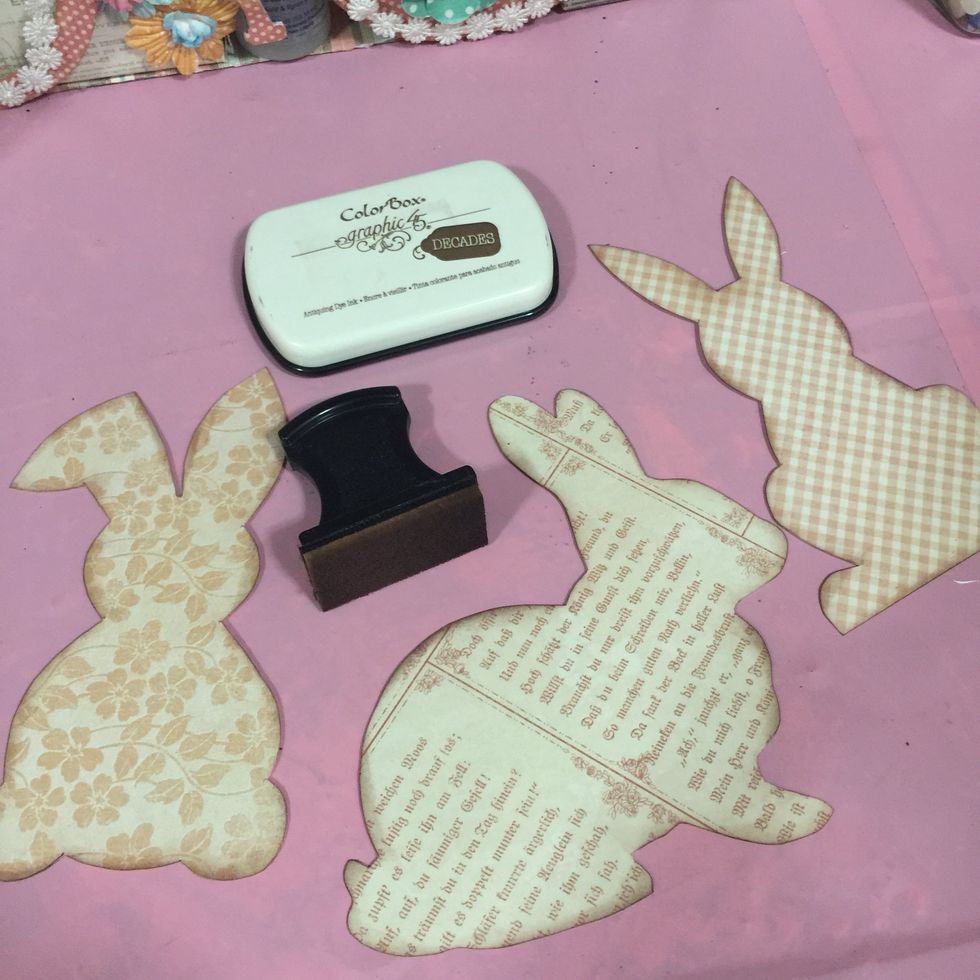 Cut and ink the edges
Make a stand for the bunny using coordinating patterned paper.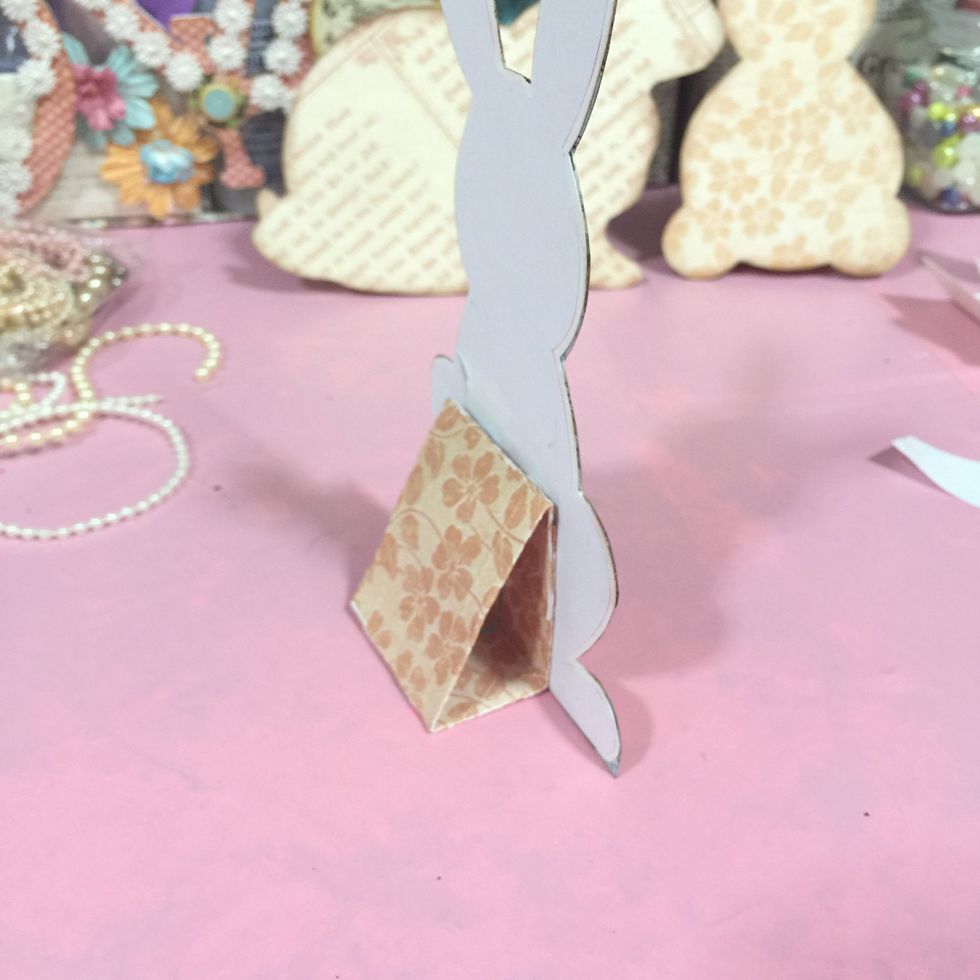 This is how it looked like at the back
Time to embellish! Use coordinating ribbons/trims and some thread.
Add a little rose bud and some stickers and chipboard included in this deluxe collection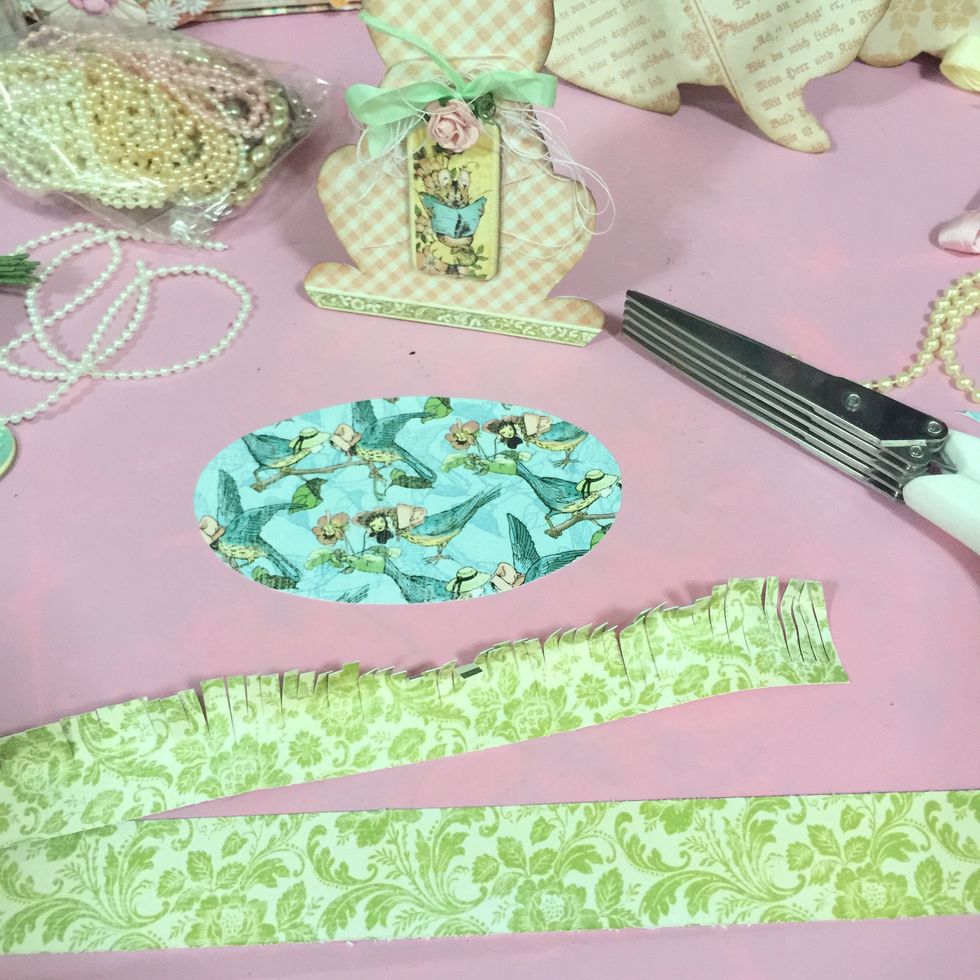 Create a base for the bunnies. Cut an oval shape and some strips. Fringe using plain scissors or if you have fringing scissors you can use those too
Mark the center of the oval base where you will adhere the bunny
Adhere the fringed strips of papers around the oval base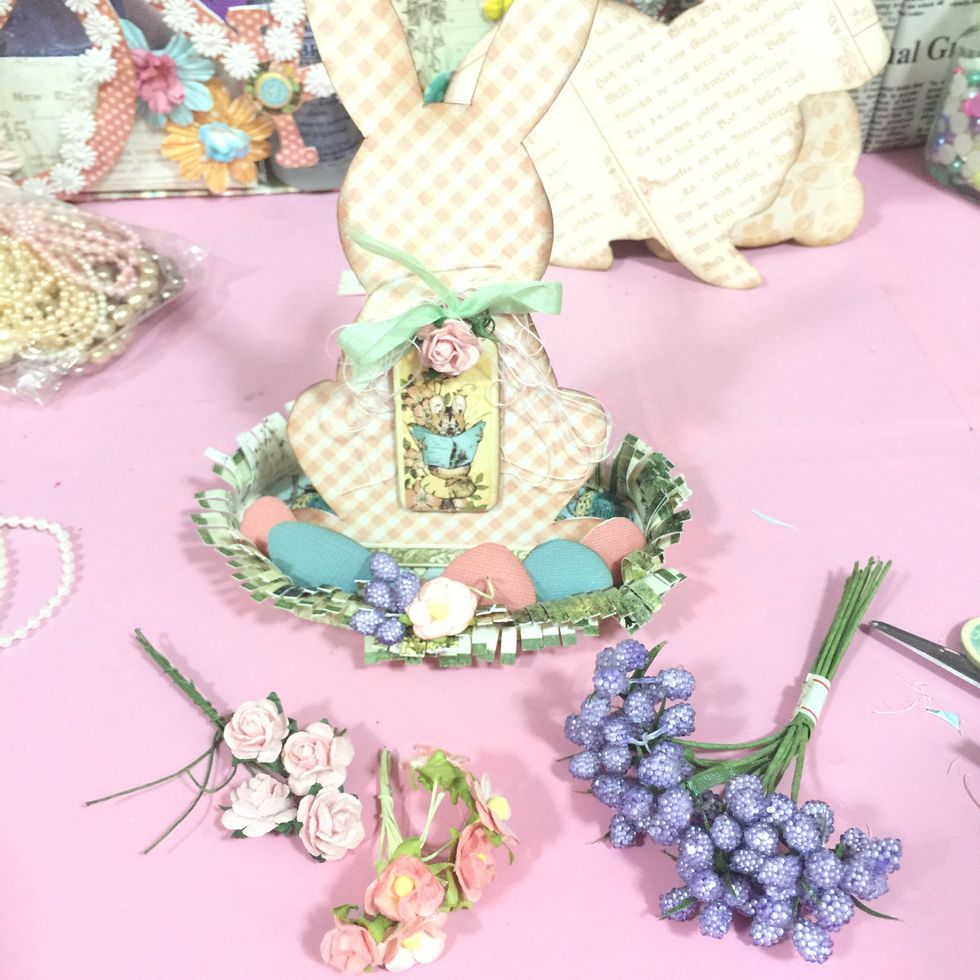 Add egg shapes made from colorful cardstocks and add other embellishments like flowers, vines, leaves, pearl strings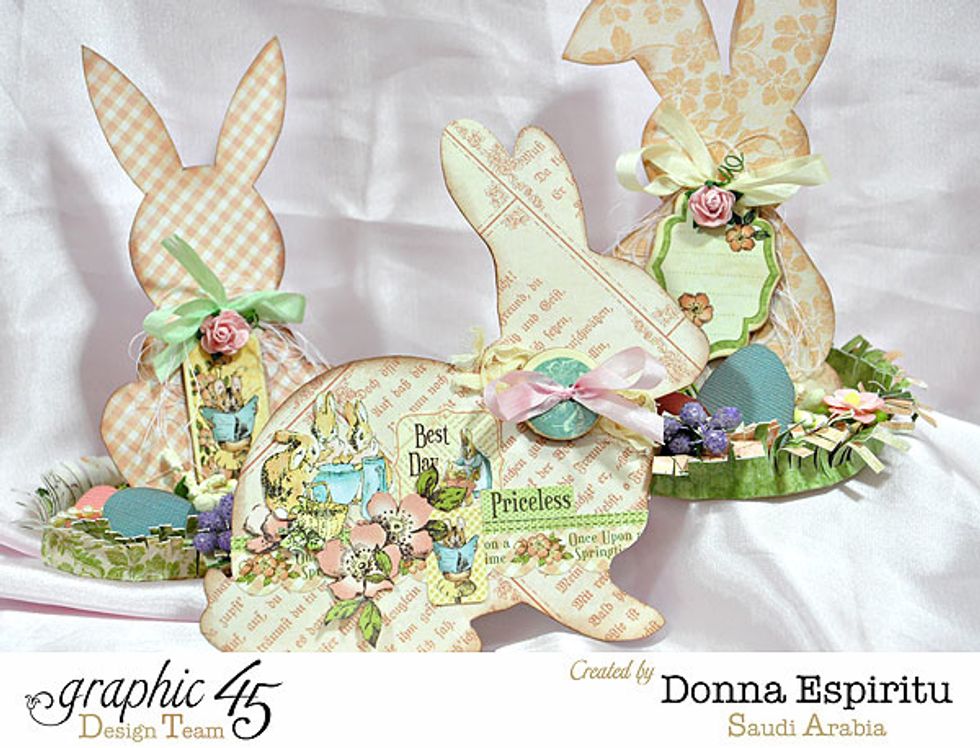 Aren't they cute all together?!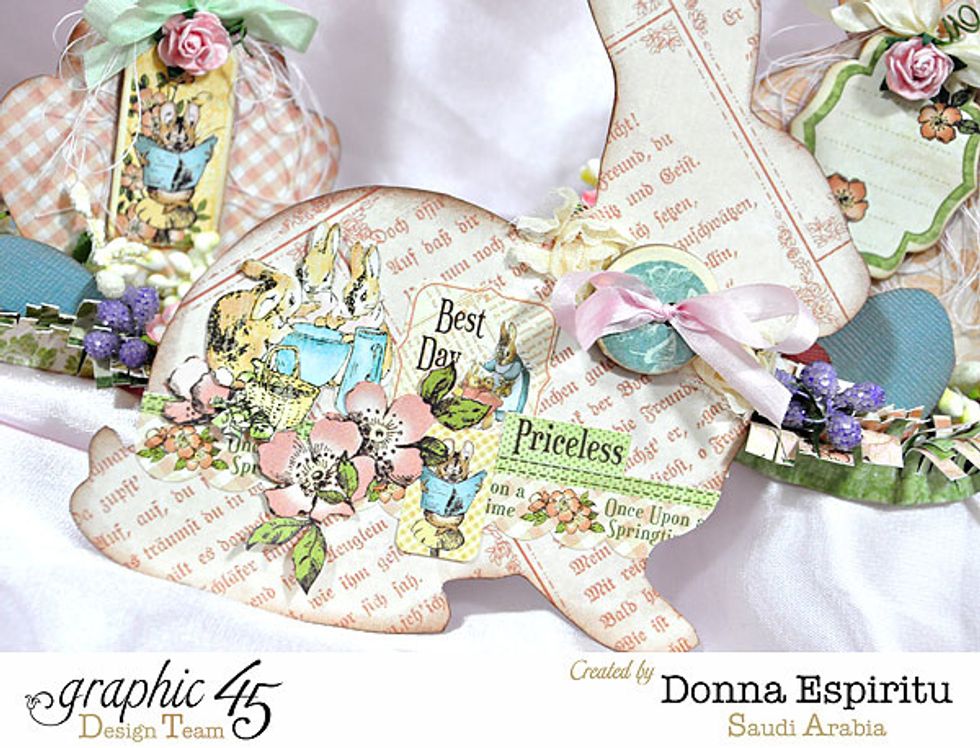 I hope you liked this tutorial. Thanks so much!
Graphic 45 Once Upon A Springtime 12x12 papers
Graphic 45 Once Upon A Springtime chipboards
Graphic 45 Once Upon A Springtime stickers
Core-dination cardstocks
Colorbox ink
Colorbox blending tool
flowers
ribbons
thread