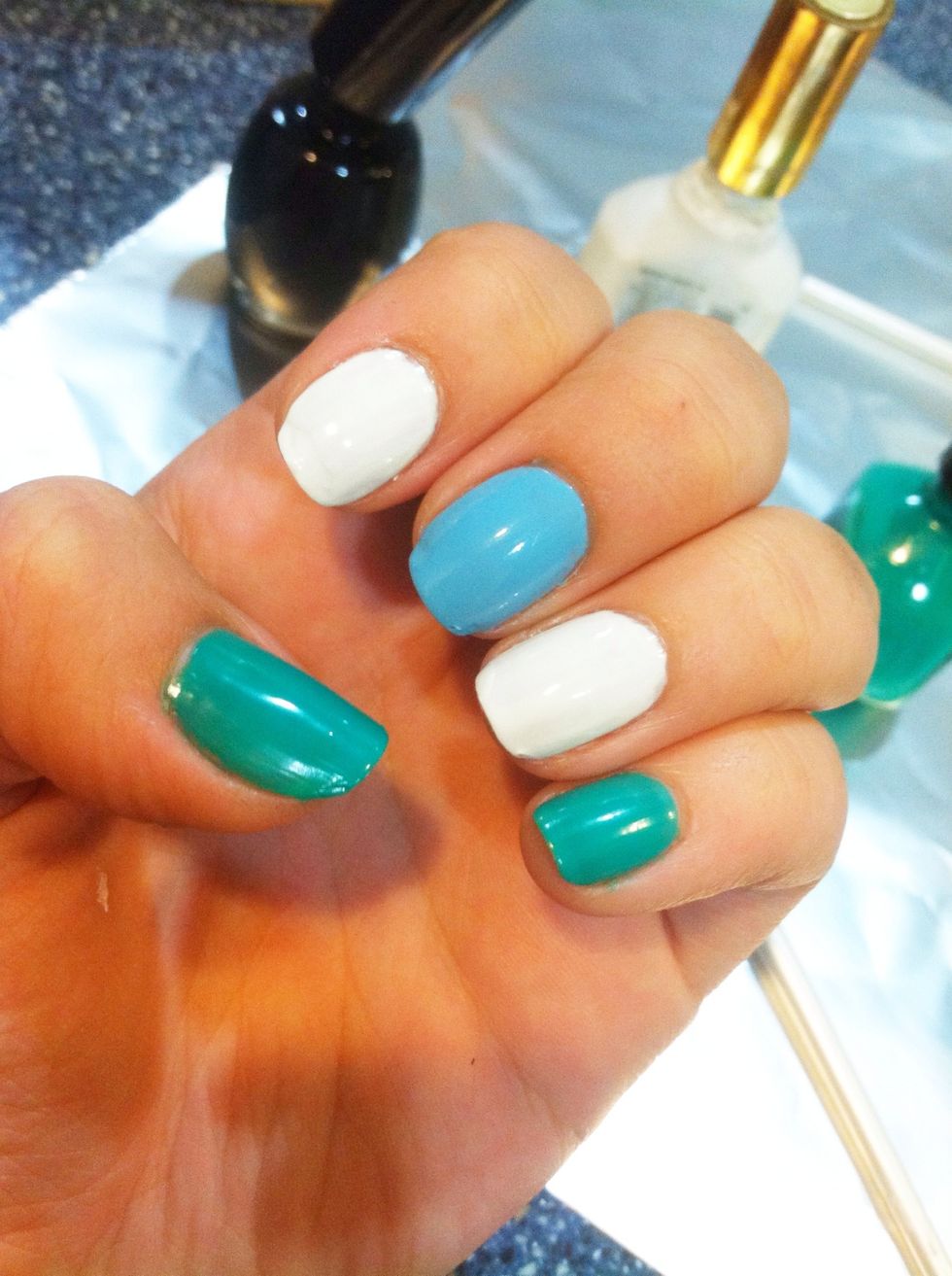 Paint nails any desired color pattern.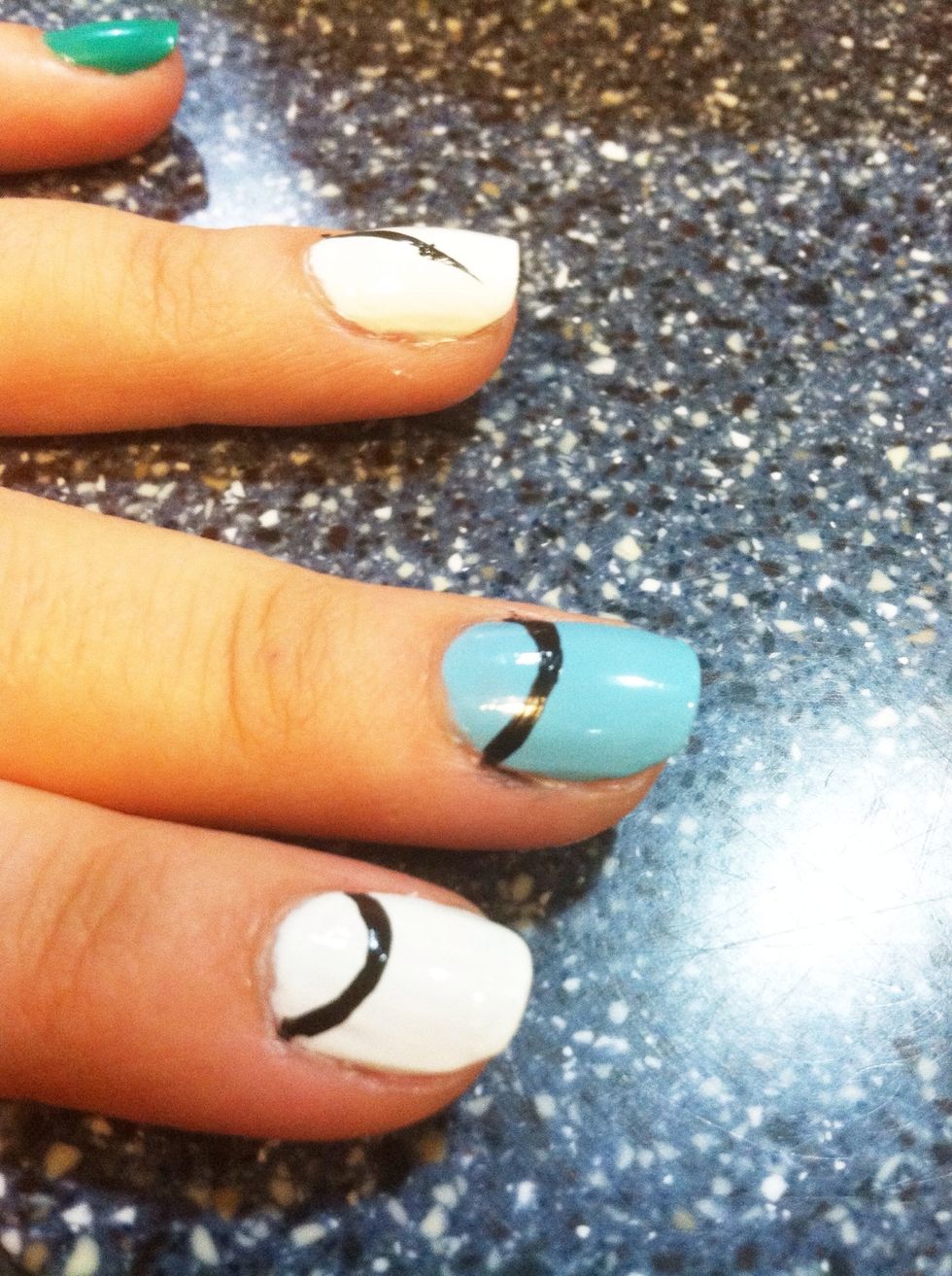 With long nail art brush and black polish draw half a circle on the bottom of the nail.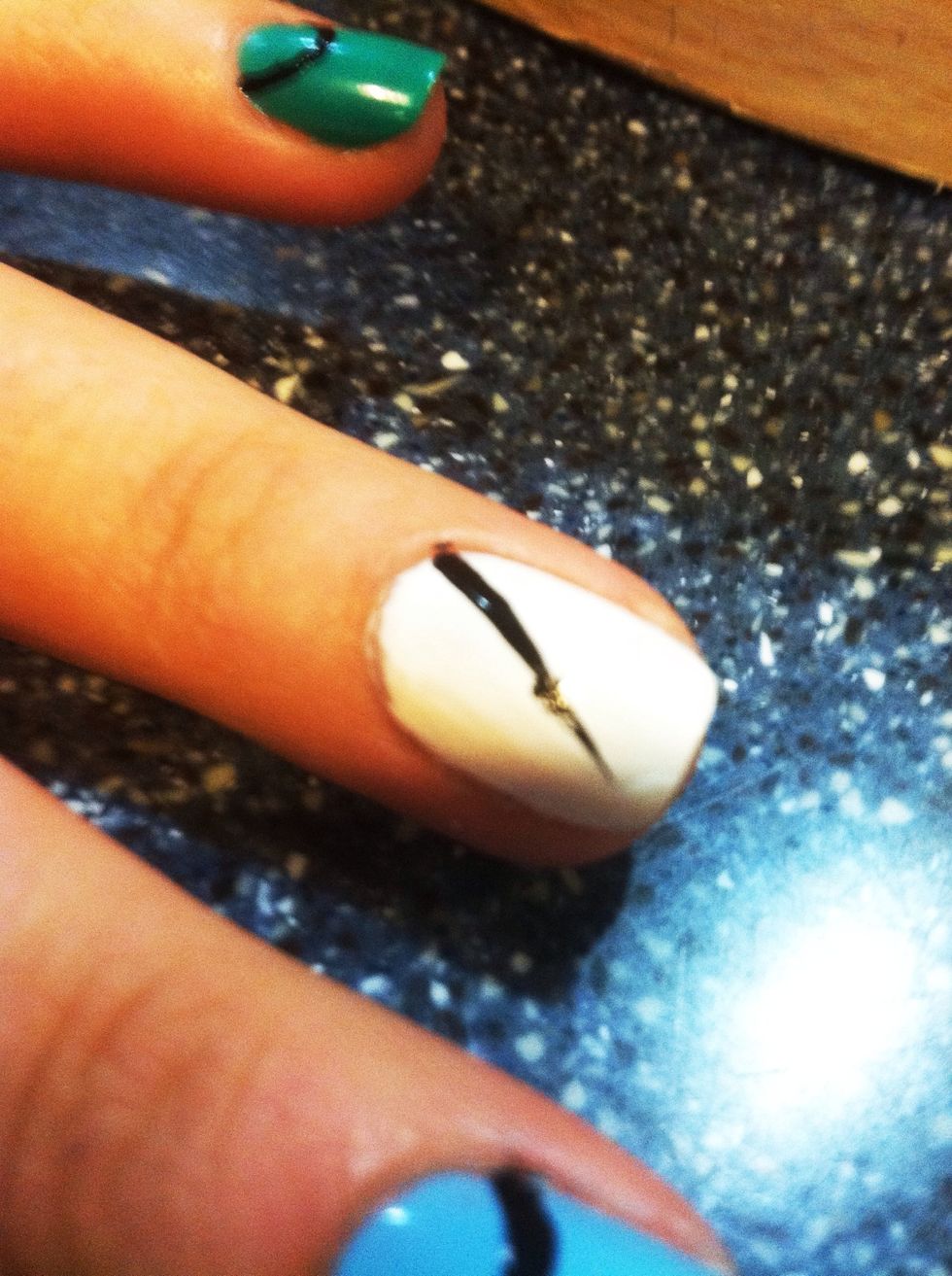 To make a feather, paint a line across starting at the bottom and extending to the top.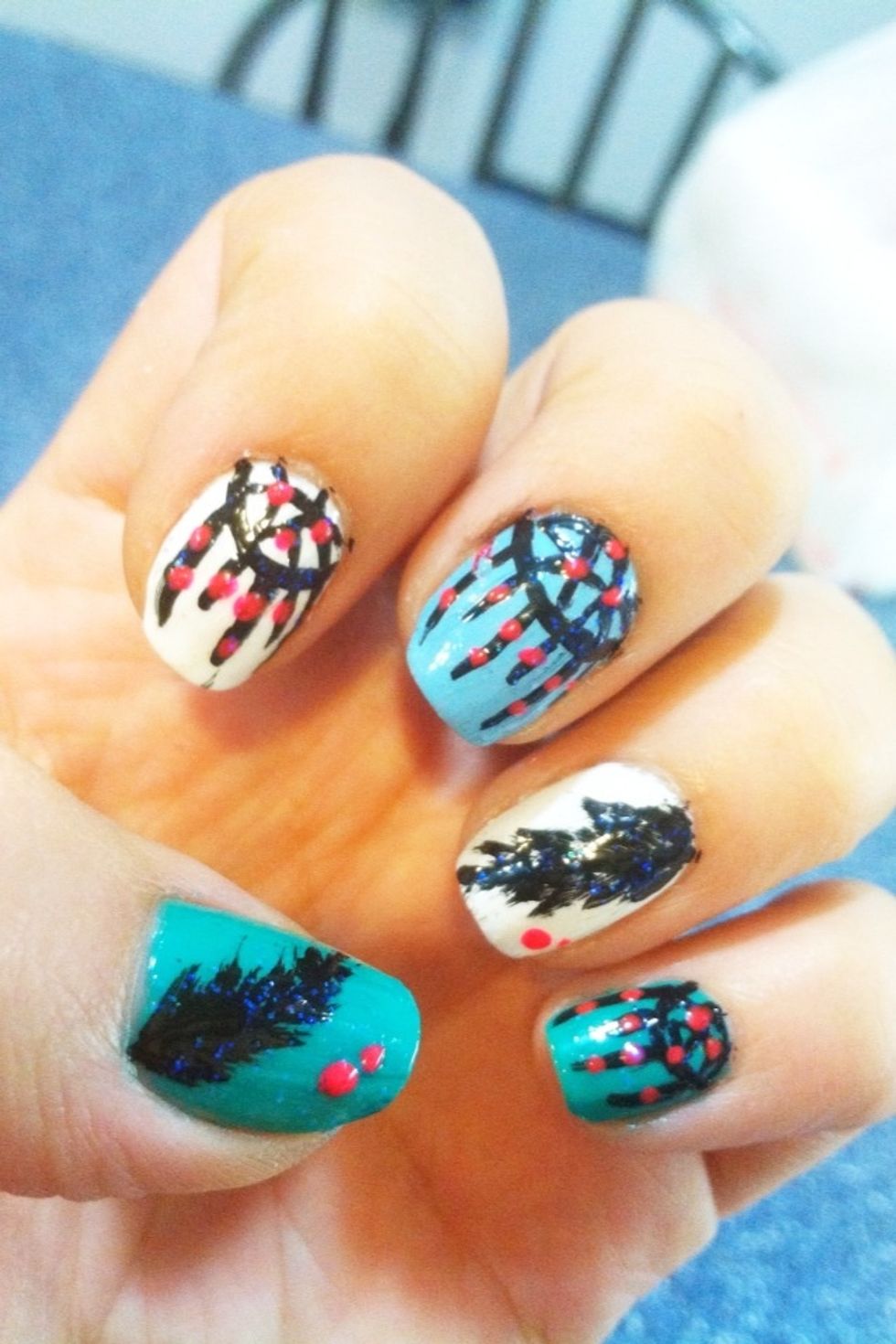 Then starting from the bottom middle of the line fan out smaller marks until the top of the line.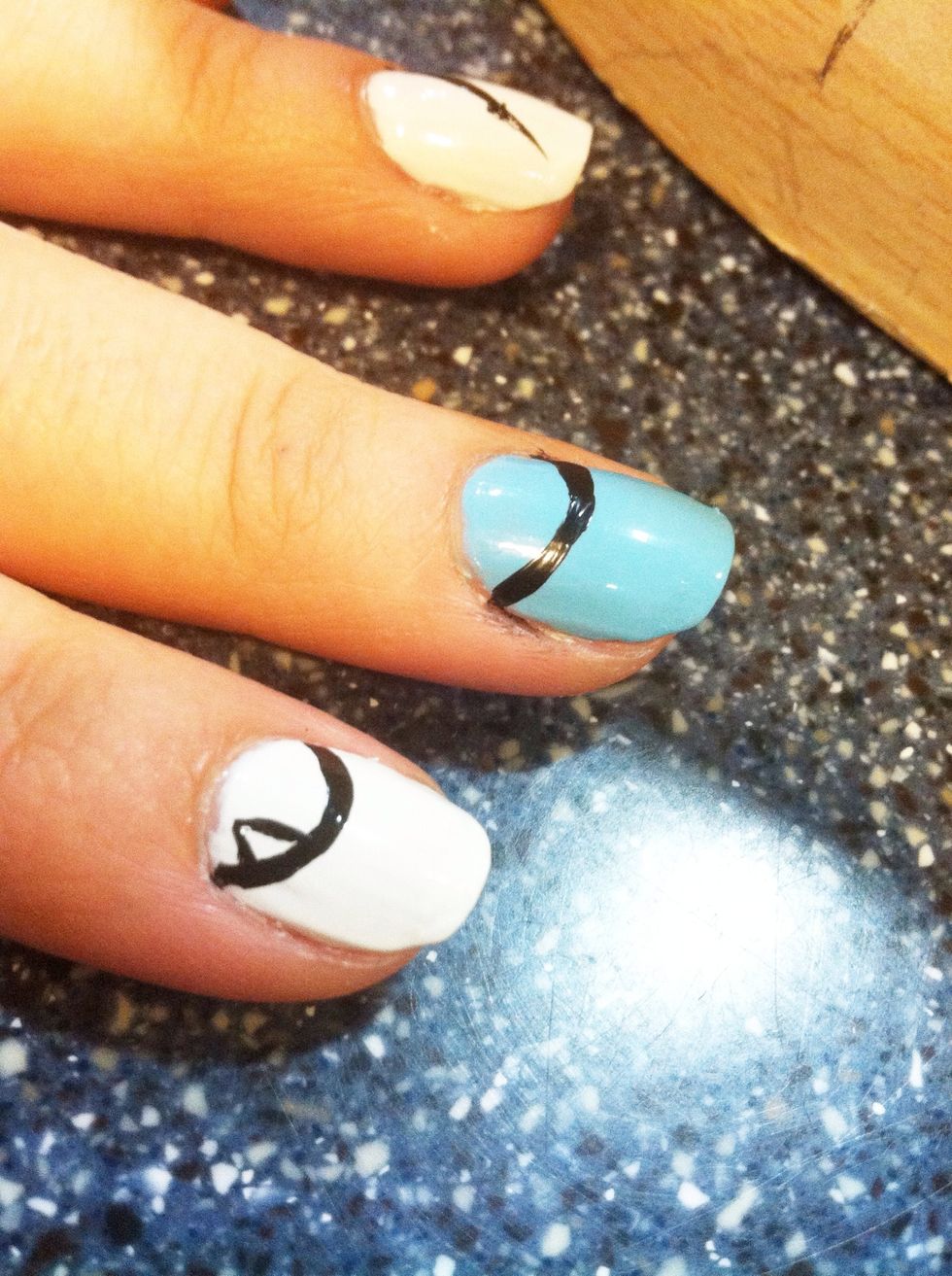 For the webbing inside of the dream catcher, draw triangle shapes at random inside the half circle.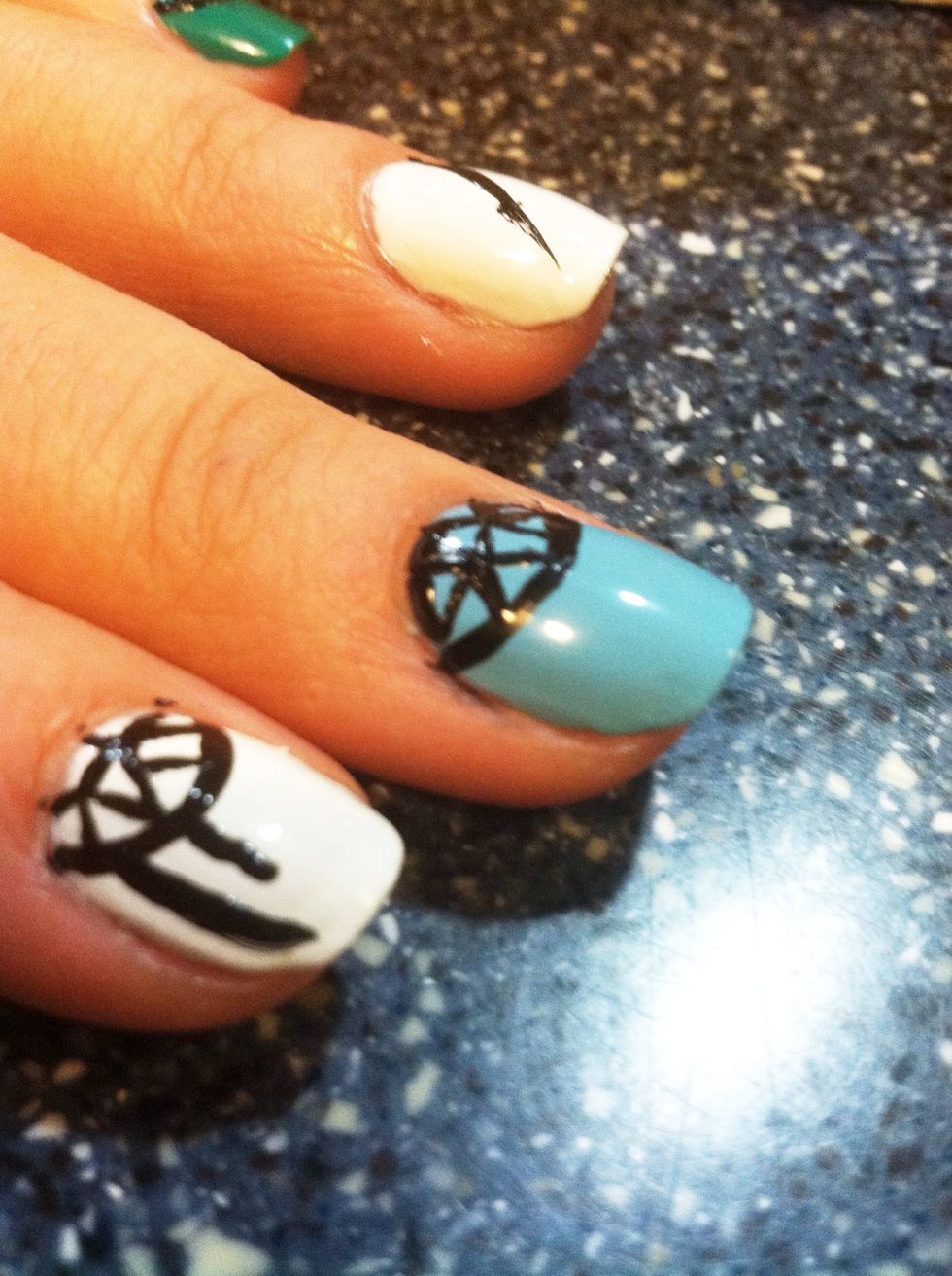 Next, also with the long brush, paint the string or feathers coming out of the bottom of the dreamcatcher.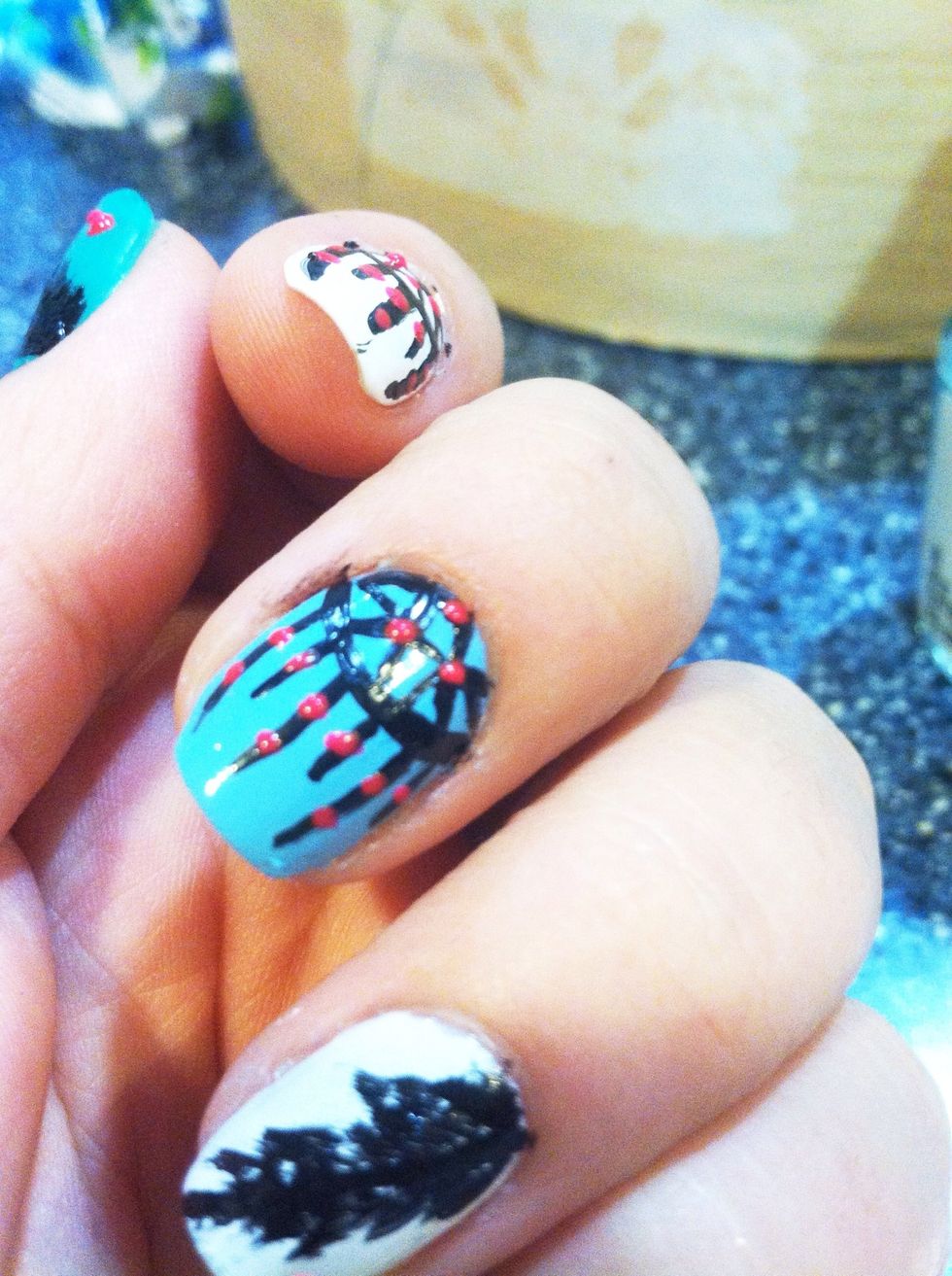 For the beads or charms on your dream catcher take a dotting tool with a bright polish along the random triangles and strings.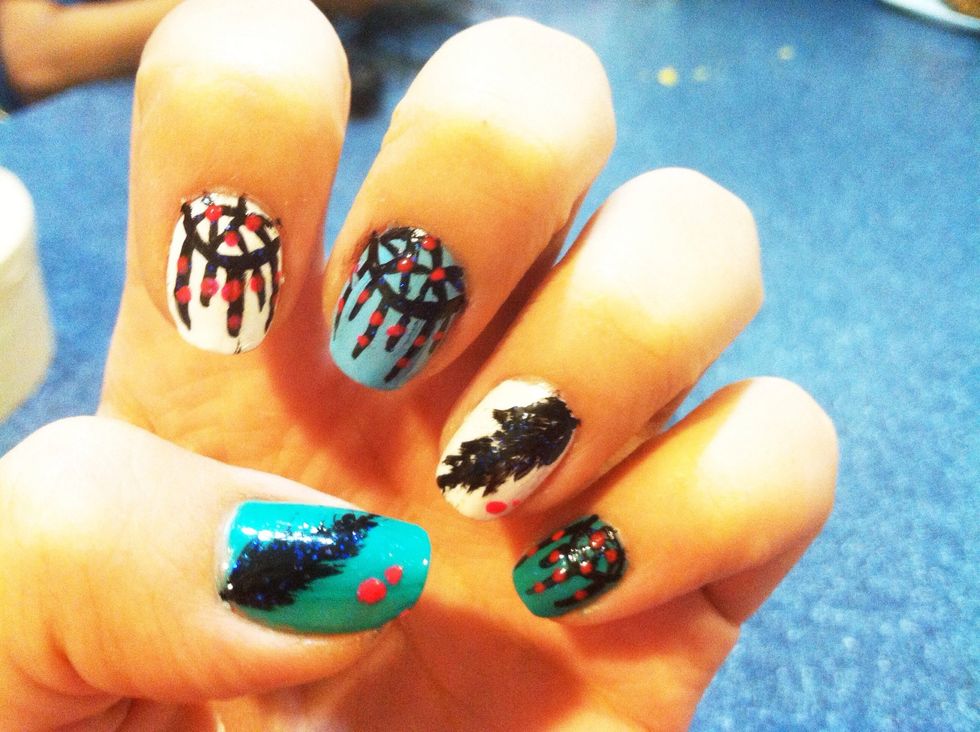 To finish up you can add a sparkly topcoat!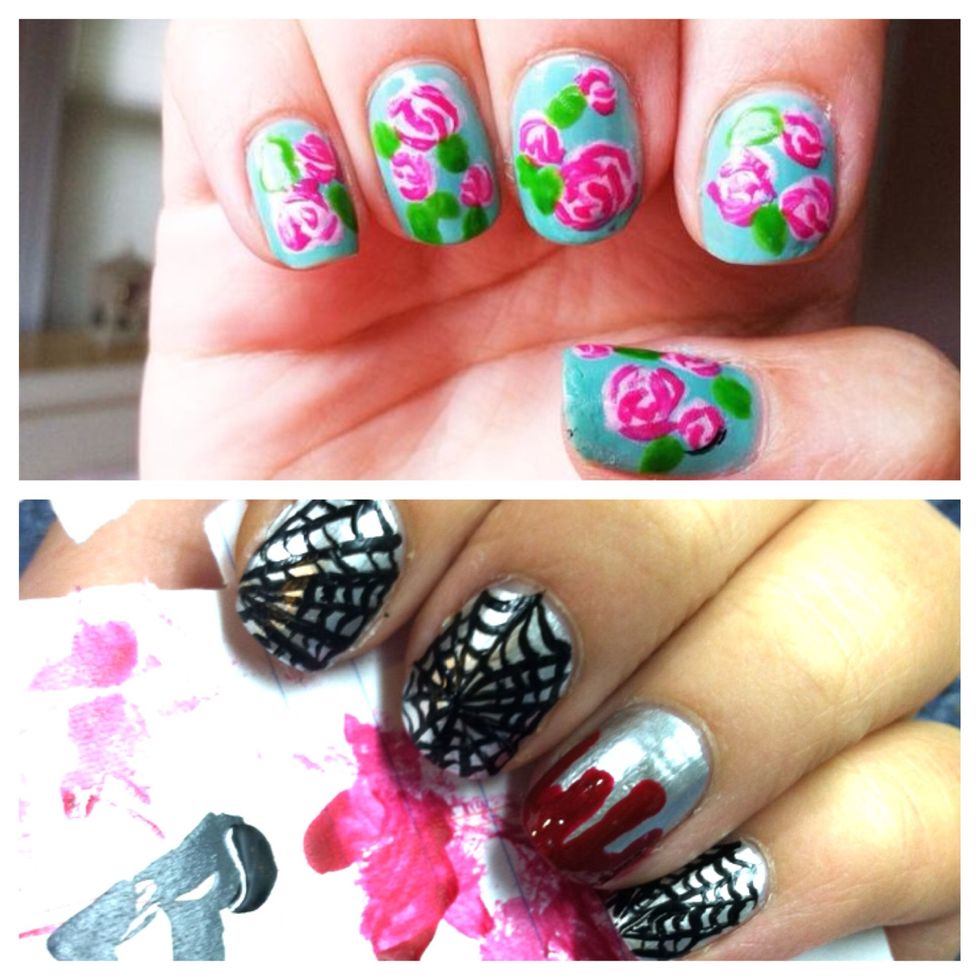 Visit my other guides for more ideas on nail art.
Nail polish colors of your choice
Long bristle nail art brush
Dotting nail art tool