It's spring for most of you all in USA!! Spring is the most colourful of all seasons with flowers blooming everywhere and the sweet smell in the air..here are a few designs inspired by the season...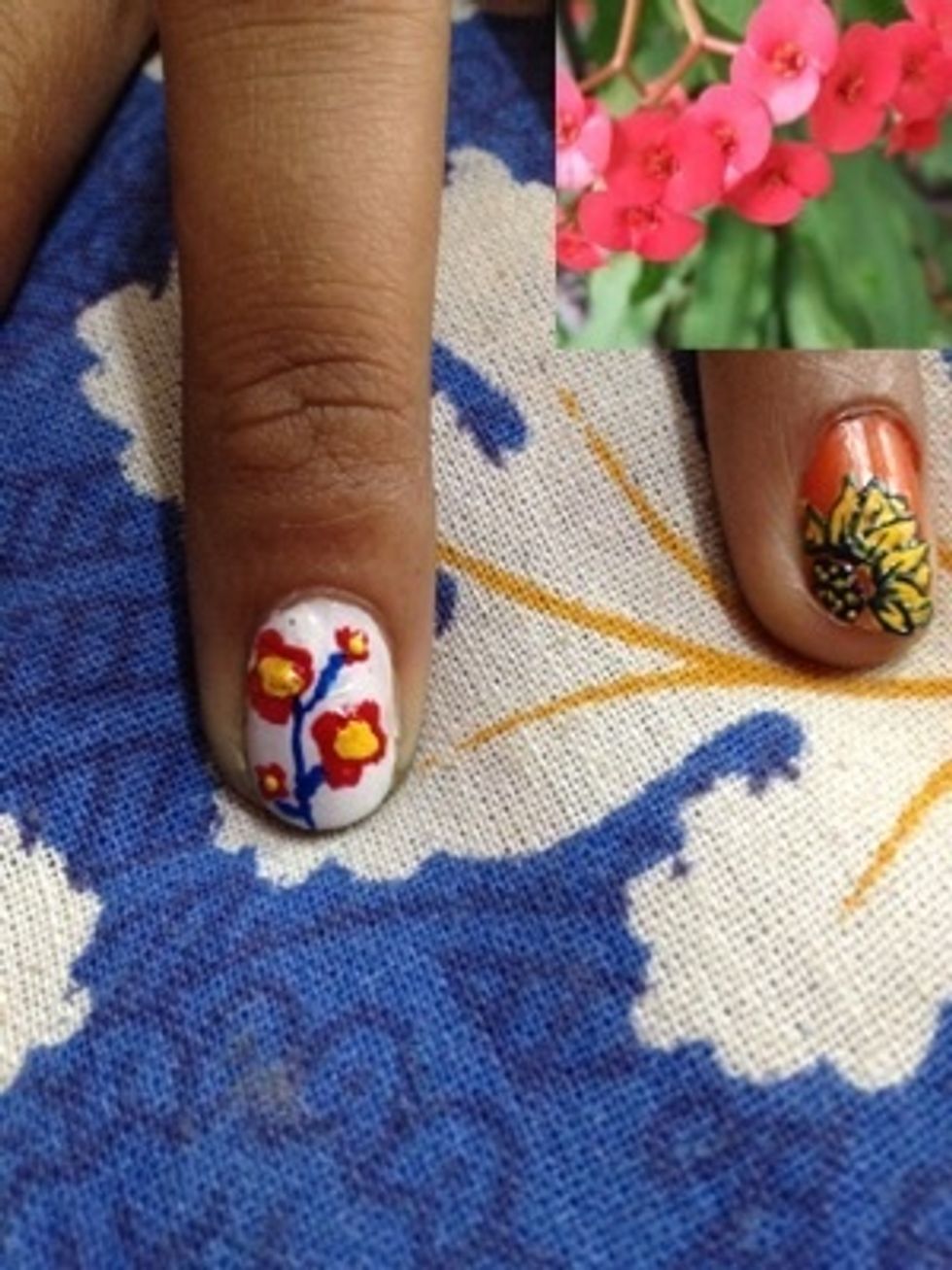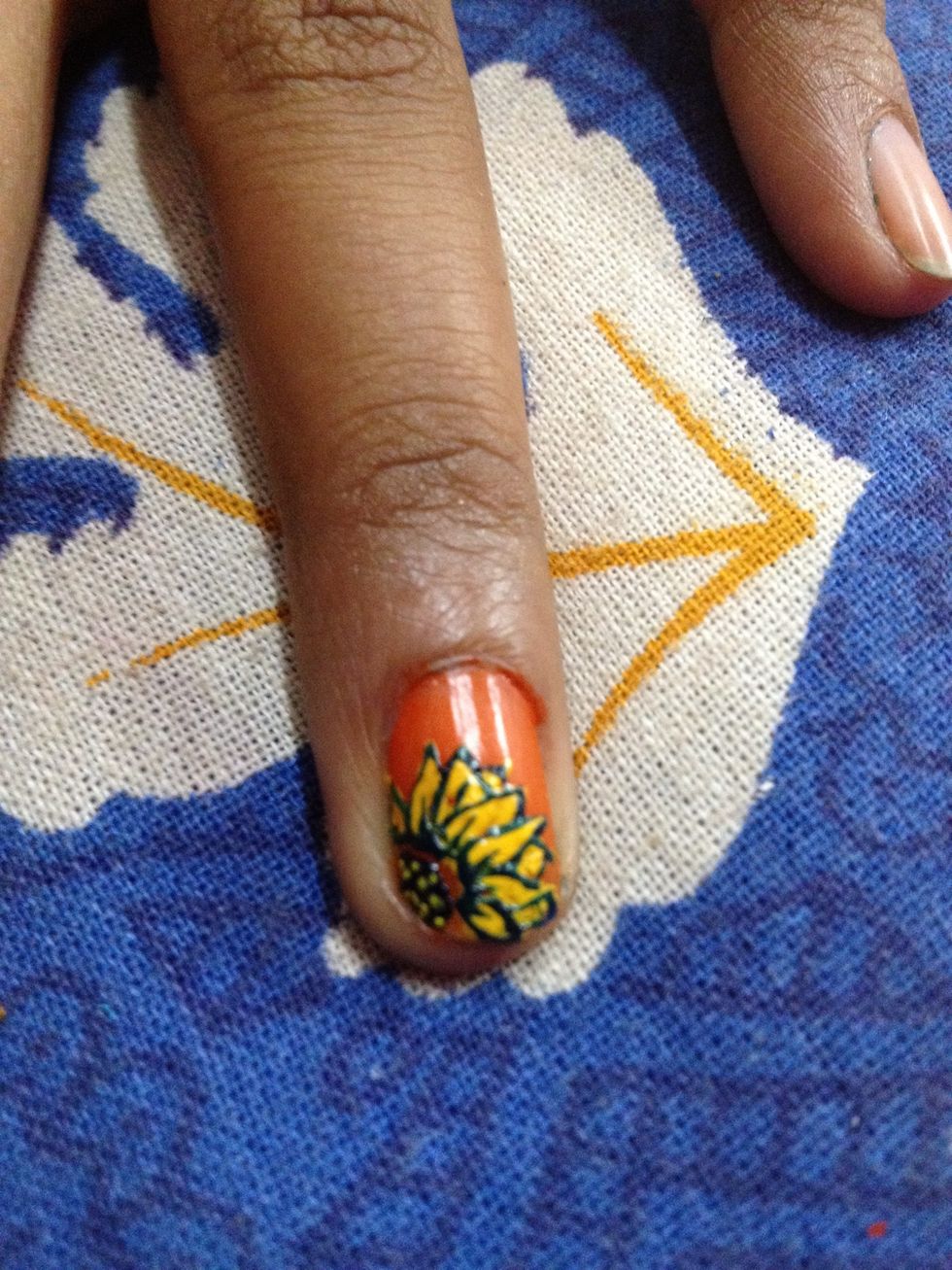 Sunflower paradise- After the base coat draw the petals and wait for it to dry completely..outline the leaves and add details.use a brown colour to outline.I didn't have brown so I used blue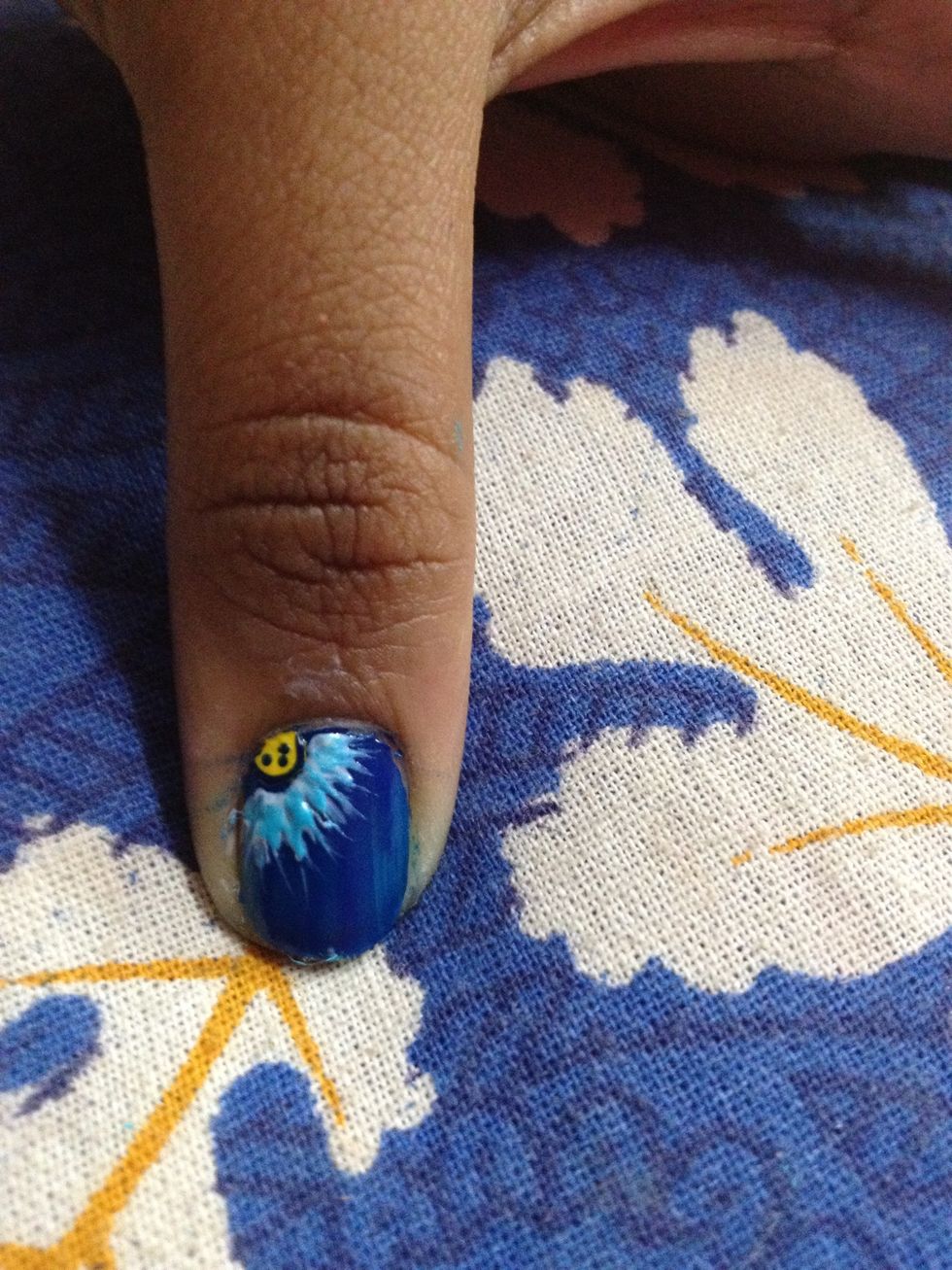 After the base ,make streaks of white and quickly make the same with light blue so the colour blends and it looks shaded..mine didn't blend very well cuz light blue paint was kinda dry..
This jus requires a base coat and white dotted Flowers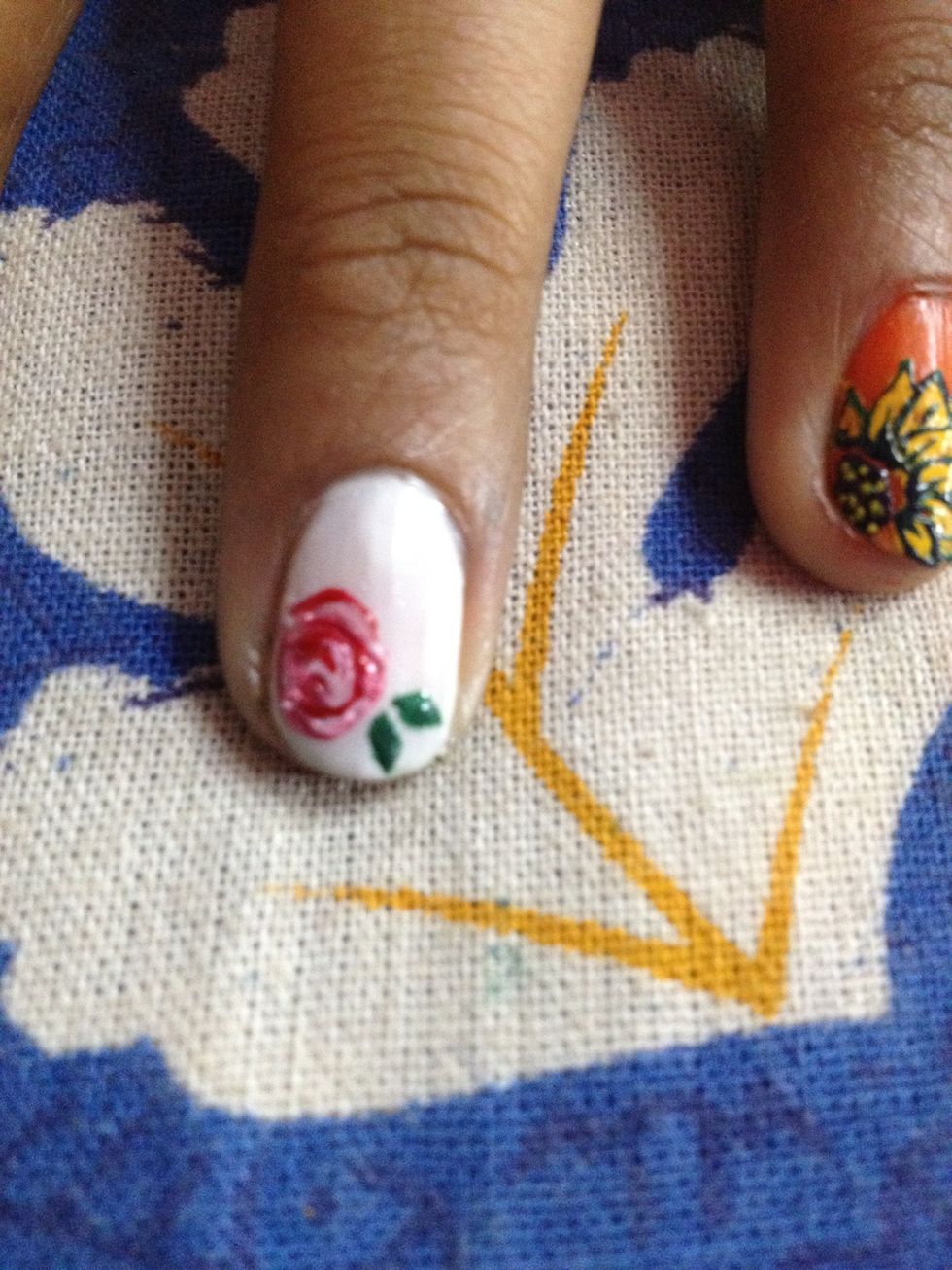 I jus made "C" alternating red pink n white around a dot..just blend a little and finish with two green leaves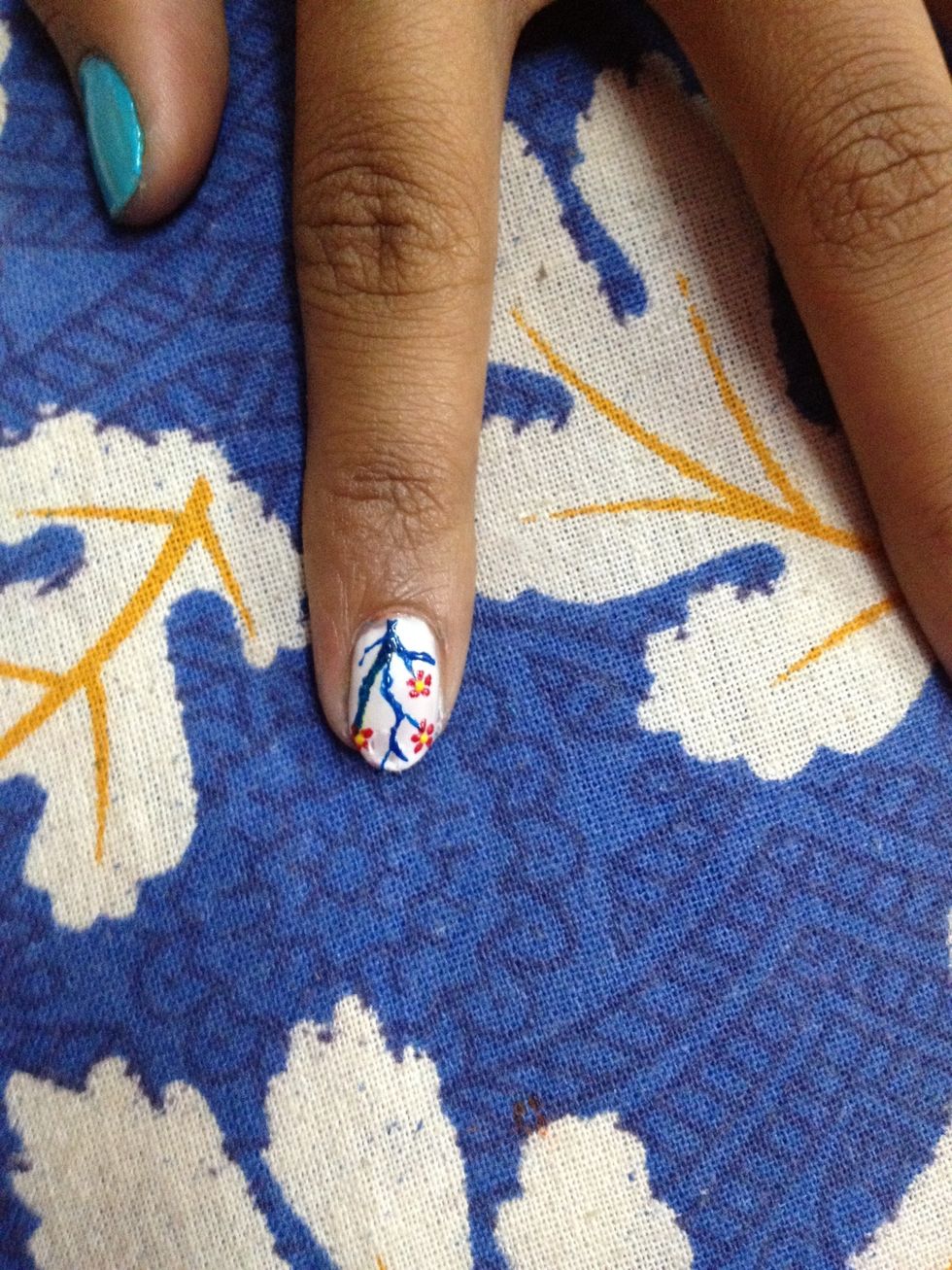 White base..red dotted flowers. I din hav green so I used blue for the stem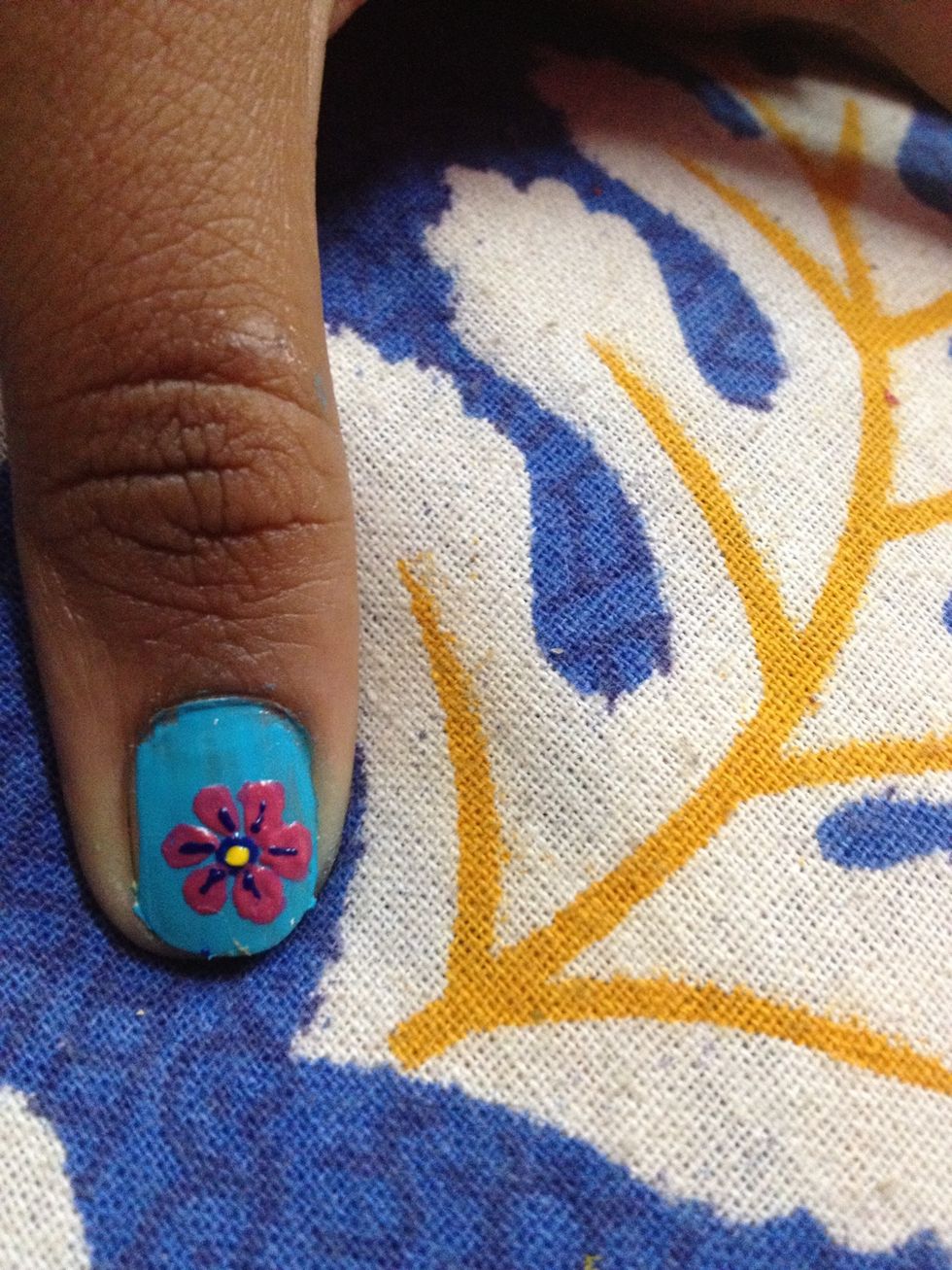 Blue base with pink flower..add details with a toothpick before it dries..
The creator of this guide has not included tools