This is not an original idea. I just combined a whole bunch of other peoples. And found some things that worked for me.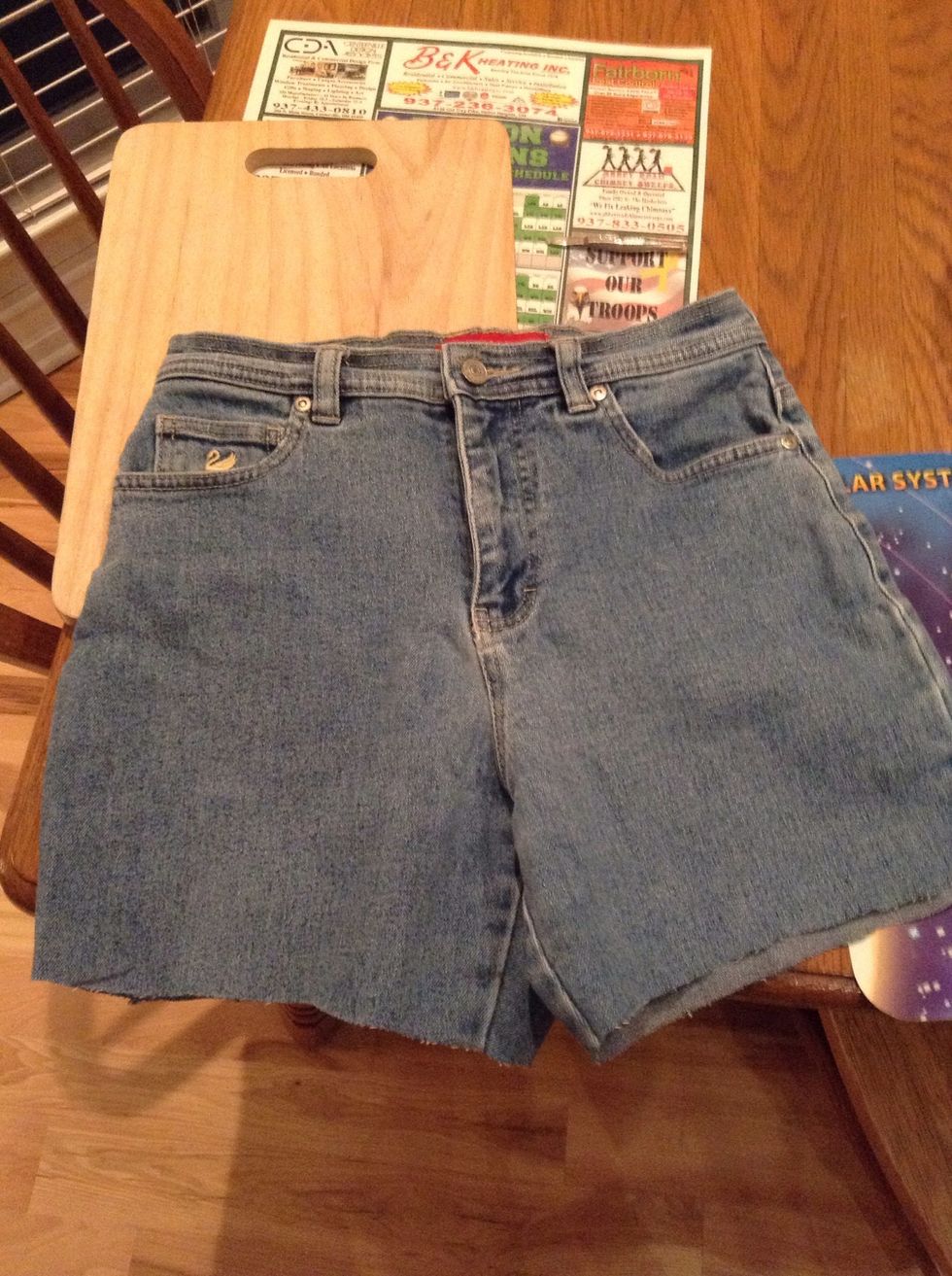 Cut a pair of pants to you desired length. Make sure to leave a few inches, you can always cut more off. Also cut in a diagonal line. Shorter on the outside than the inside.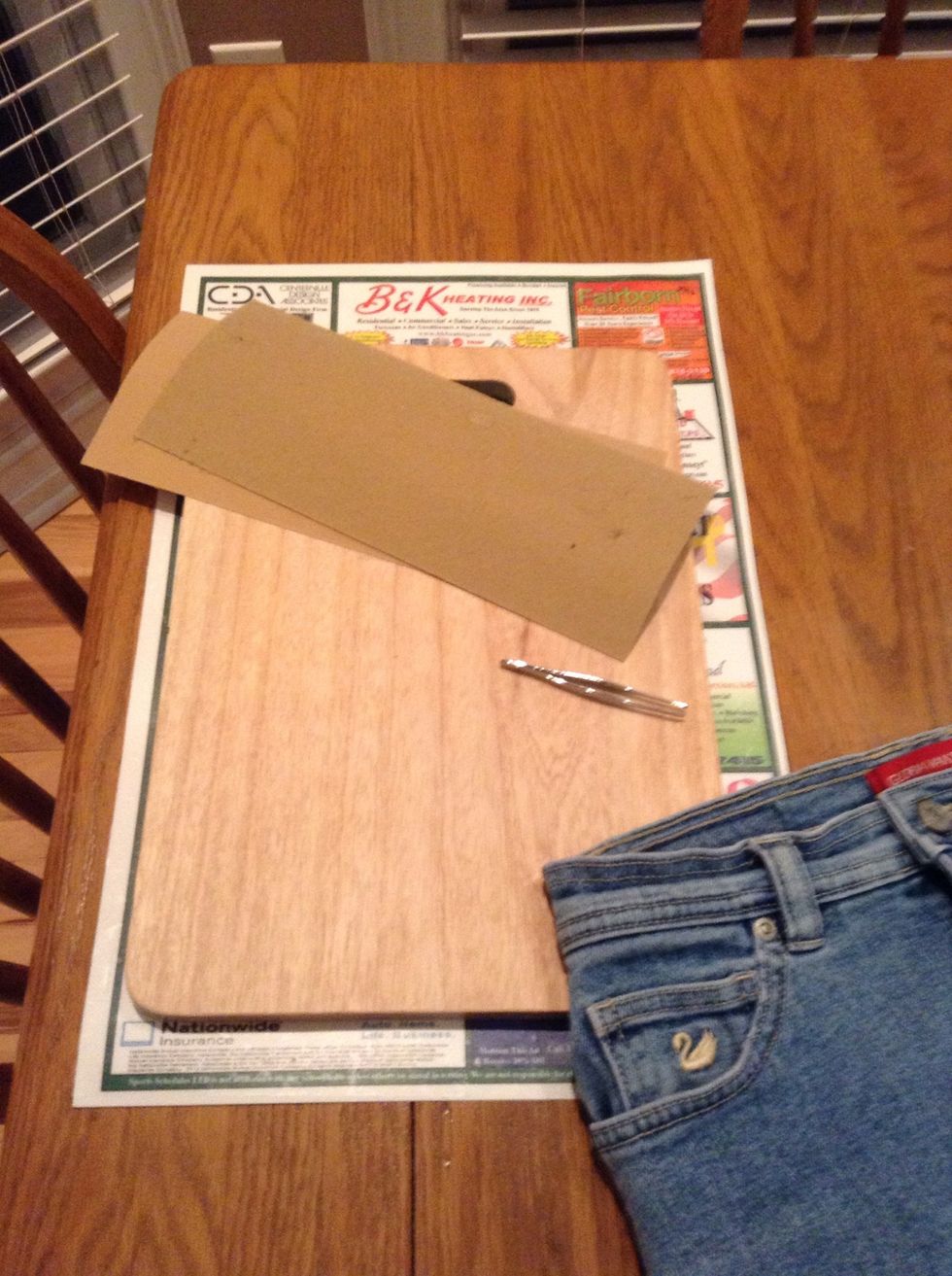 Gather all your supplies. Pick an area that is easily cleaned. This process is MESSYYYY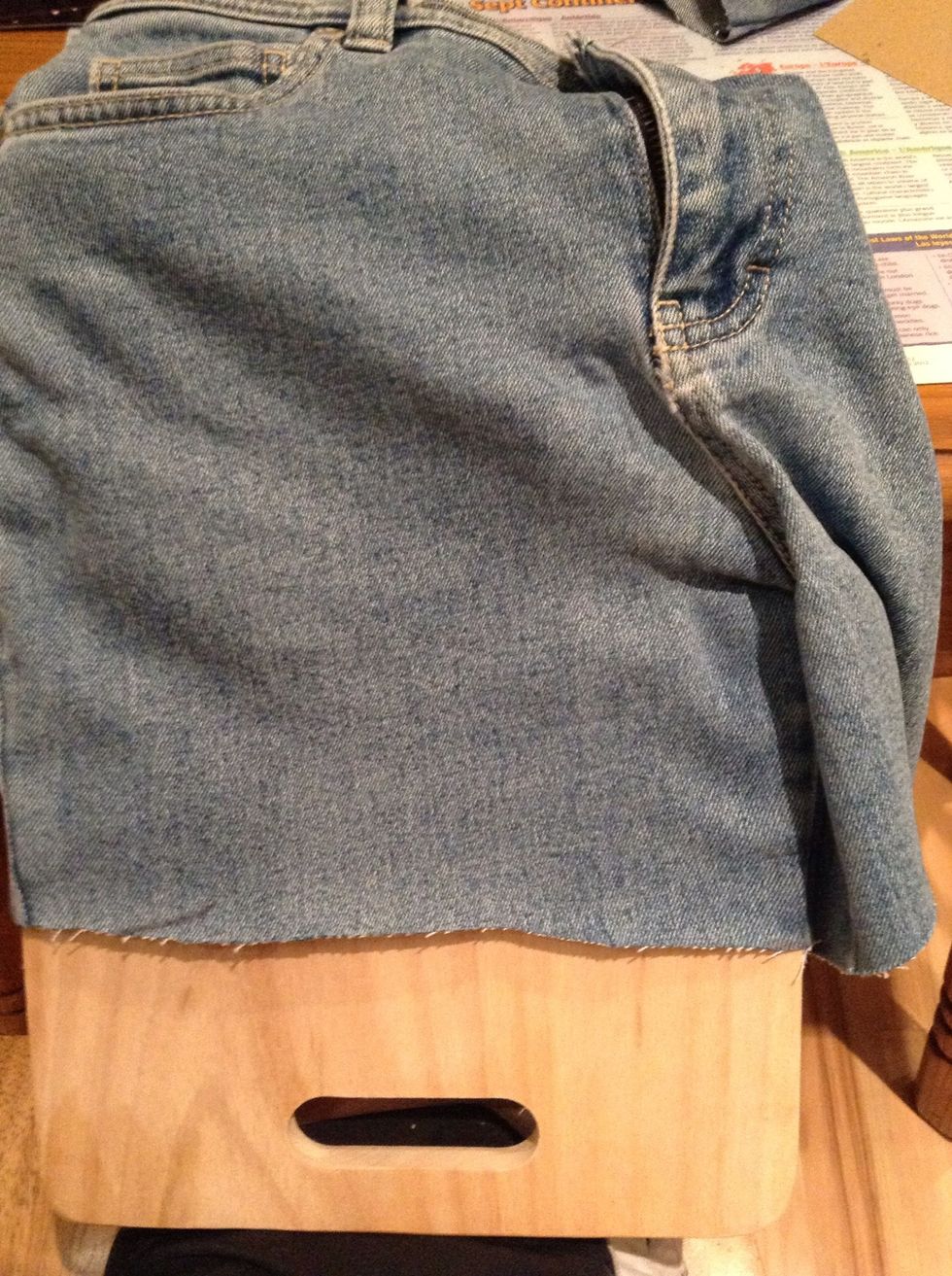 Place your hard surface (I used a cutting bored, it worked nicely) in the pant, under the spot you want a hole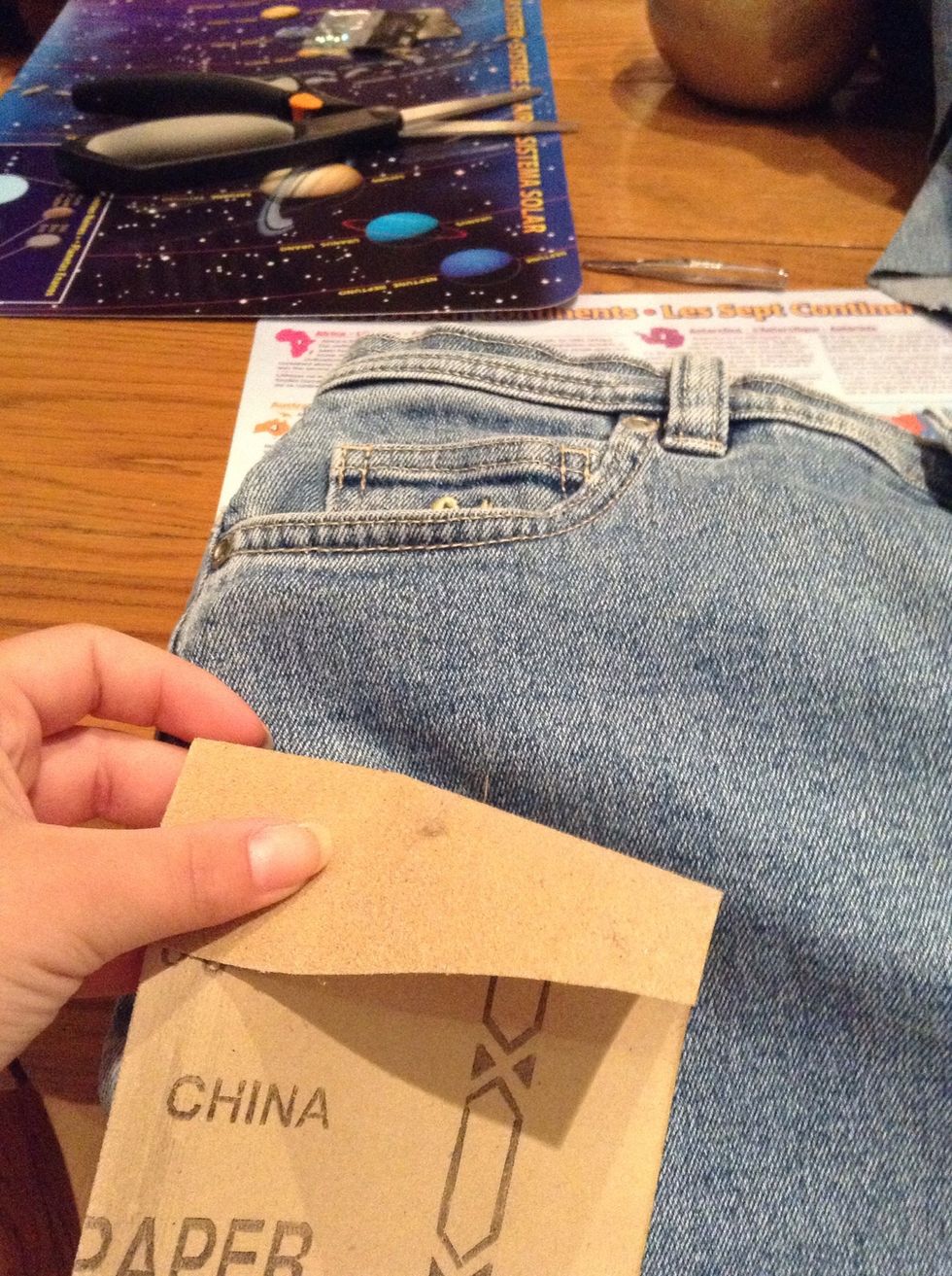 Take you sand paper and run it vertically back and forth.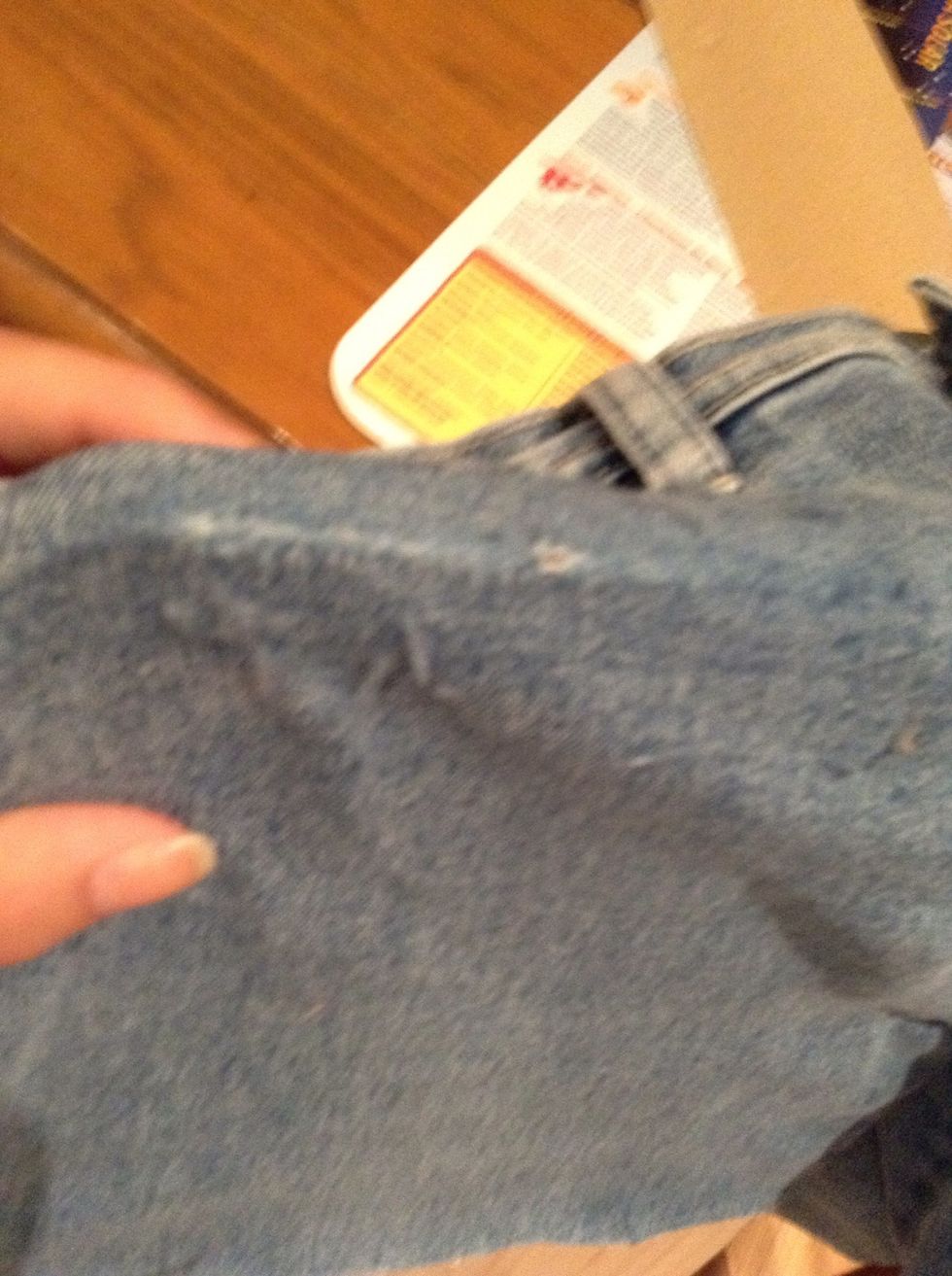 Keep rubbing until you see a small hole form. This may take a while. Next you need to rip the hole apart, until it's the size you want.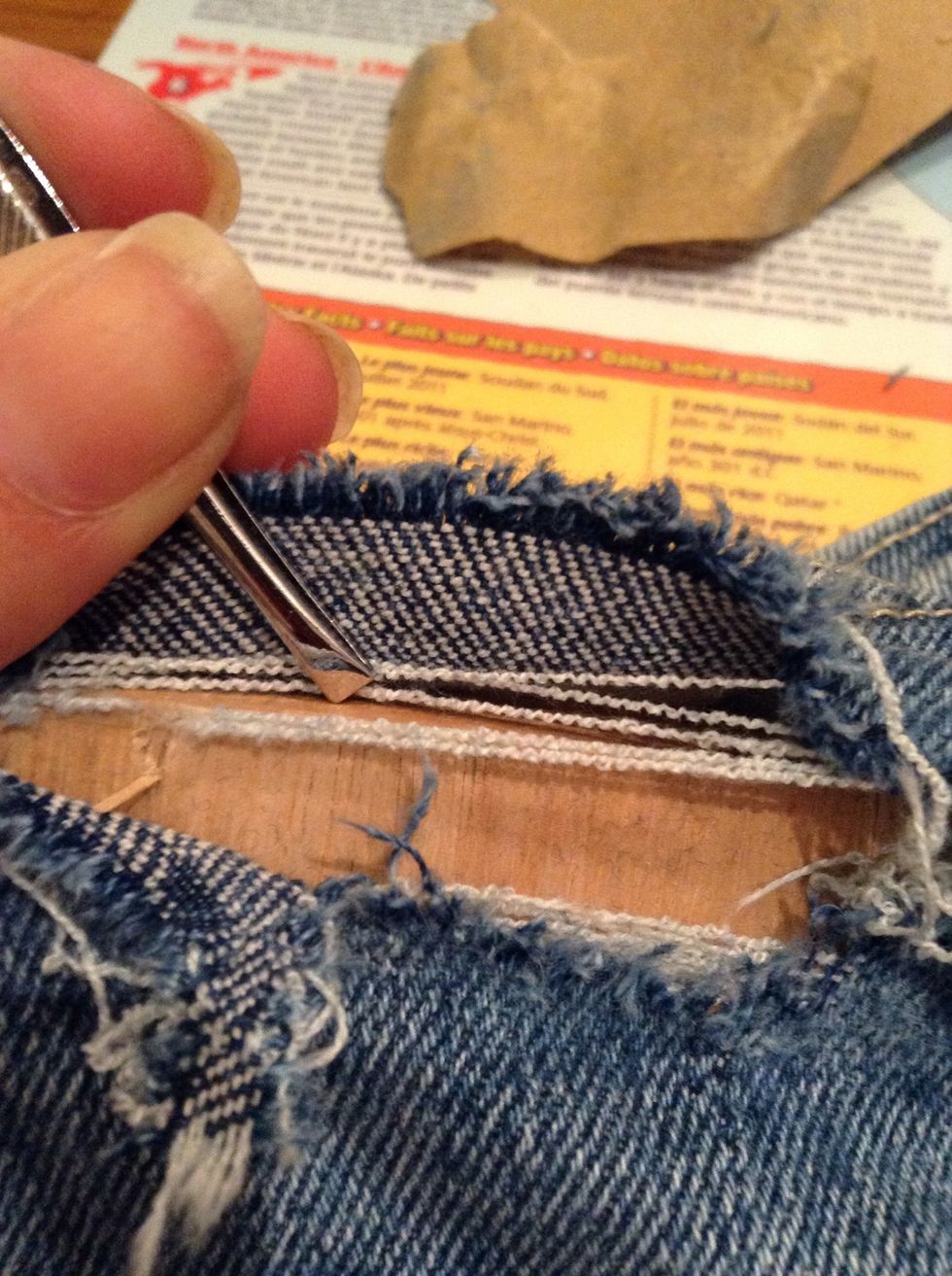 Now you need to take your pants and put them inside out. You need to pull the white strands out with tweezers. It takes practice, but you'll eventually catch on.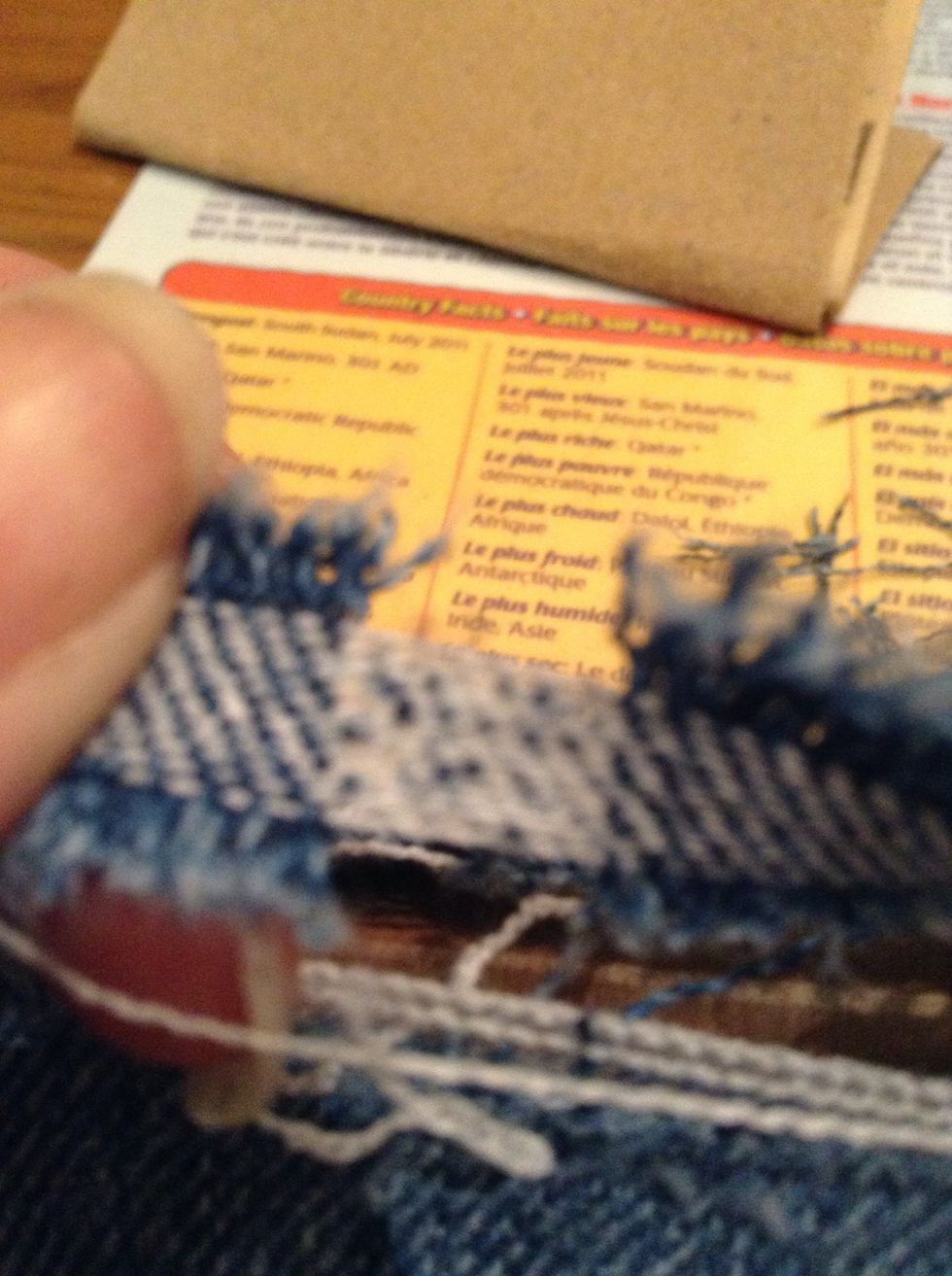 If you do two holes close to each other, you can create a bigger one by pulling out the vertical blue strands.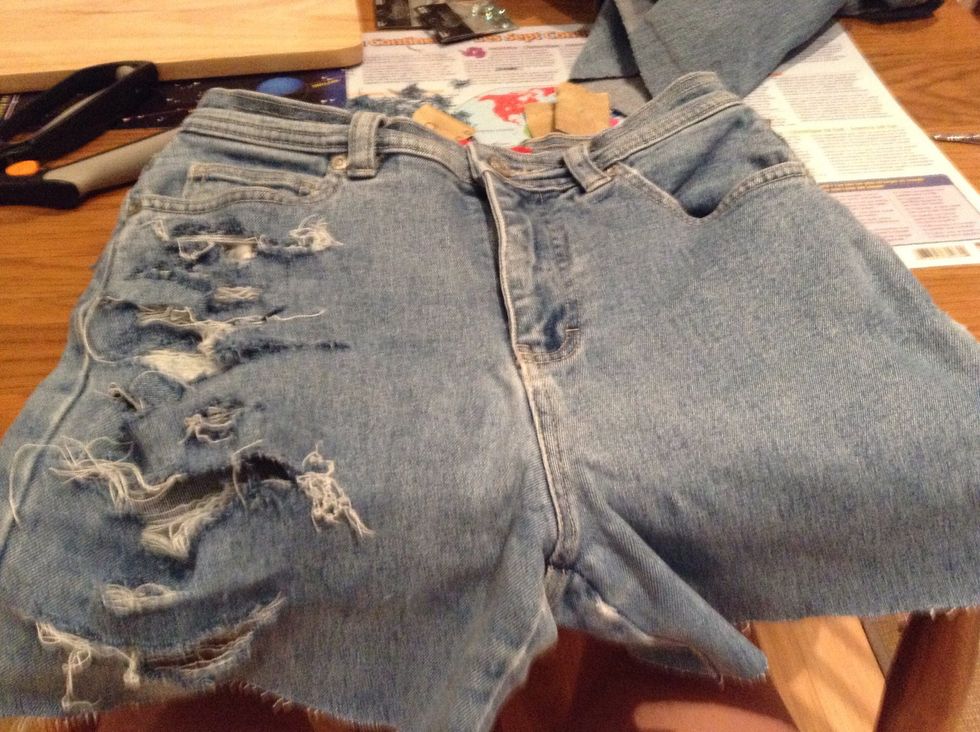 One side done, continue every where else you want holes. Be creative 🌻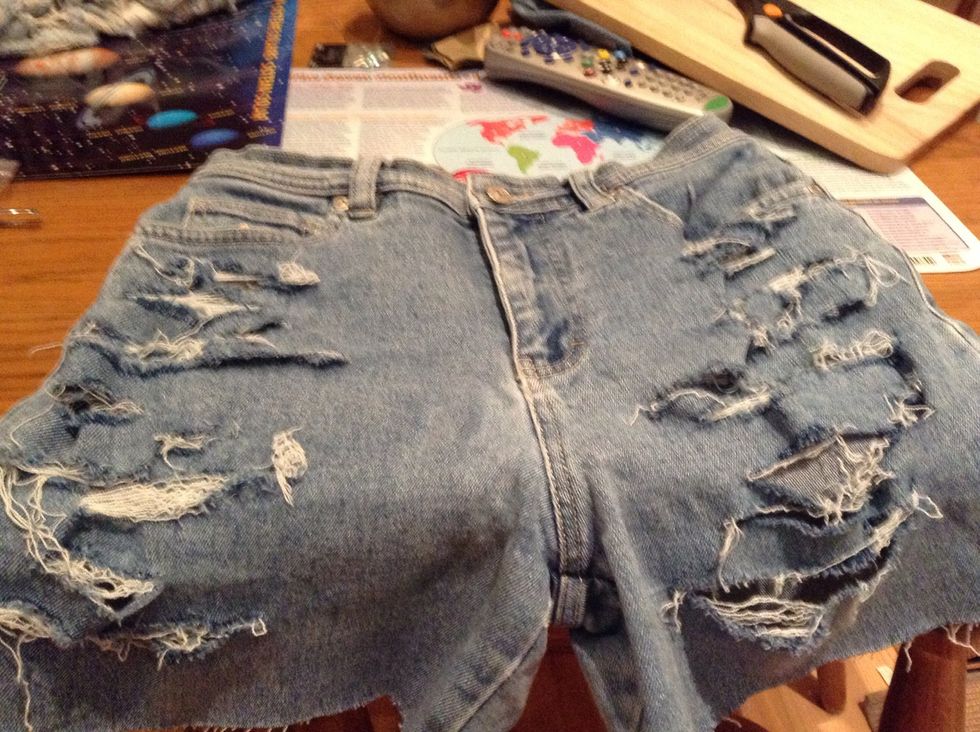 Holes done.
I also added one in the back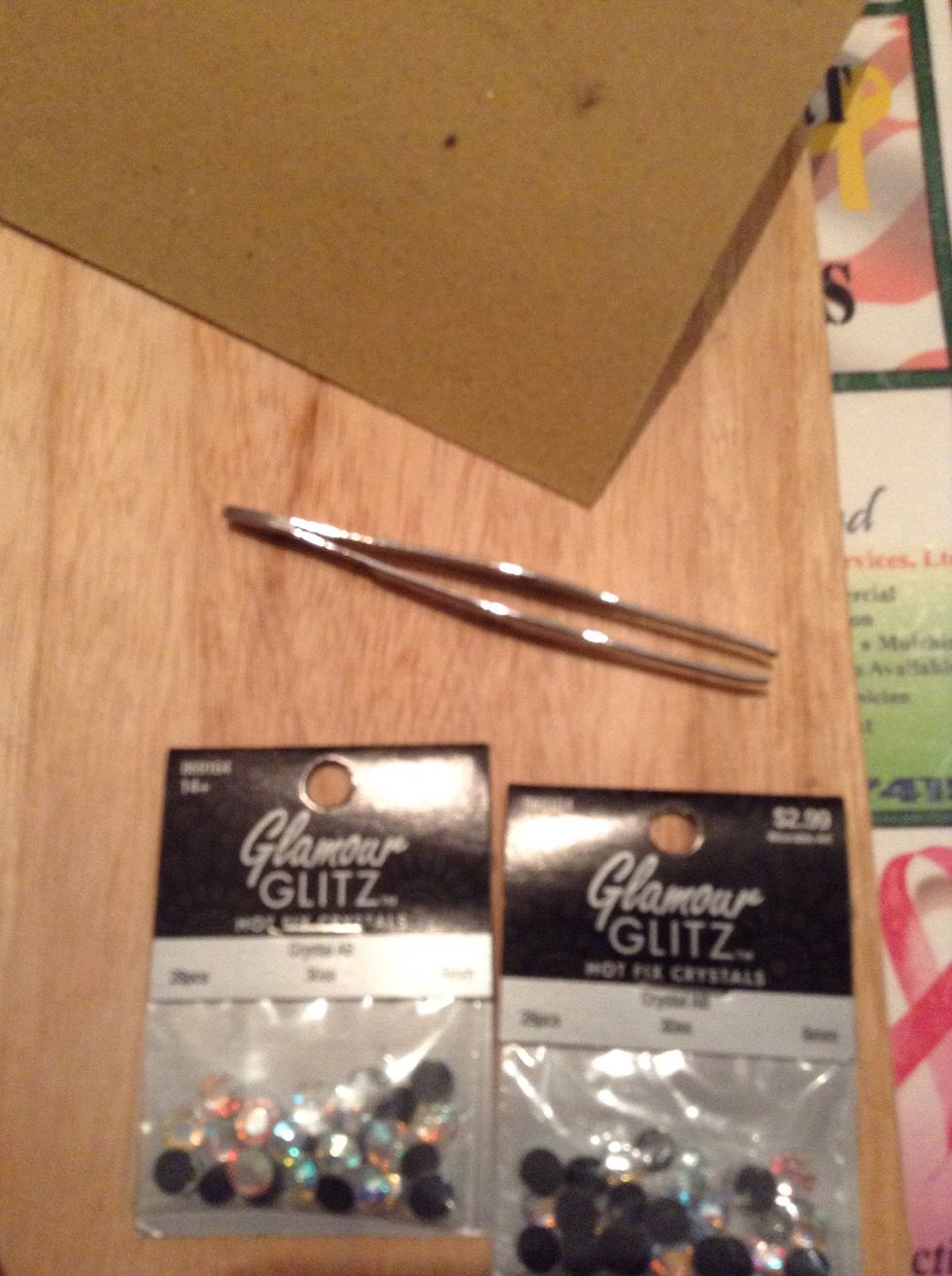 Need these + an iron/fabric glue for next steps.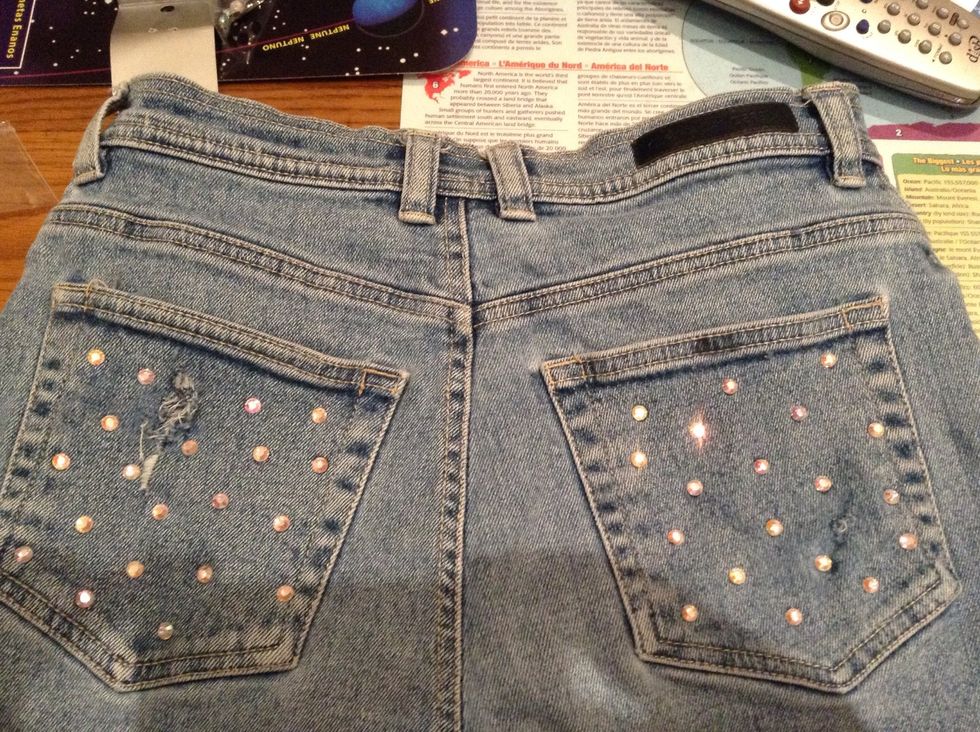 I them bedazzled my pockets. I used fabric glue. But forgot to take a picture.
Here's the front. It's pretty self explanatory
Tadah. So now you need to wash them to finish the process. It will help make your holes look more natural. Have fun! Hope this was helpful 😁
High waisted pants
Tweezers
Sand paper
A hard surface
Sequence or studs. Optional
Fabric glue / an iron