Separate the Oreo cookie and keep the side with the filling & cookie. ( Save the other side for later )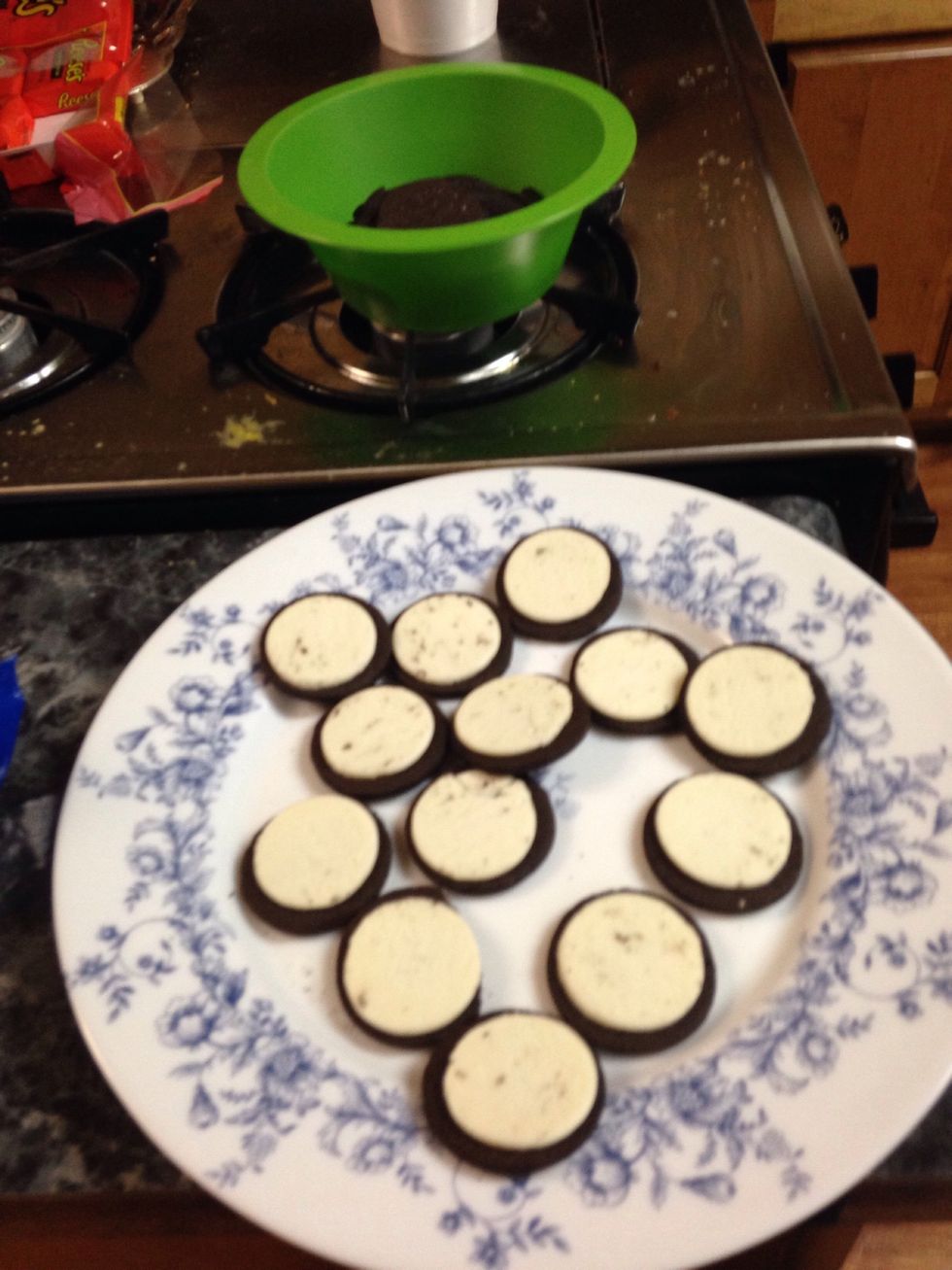 It's easier than it looks if you have a technique. I twist and pull off, but you can just cut it.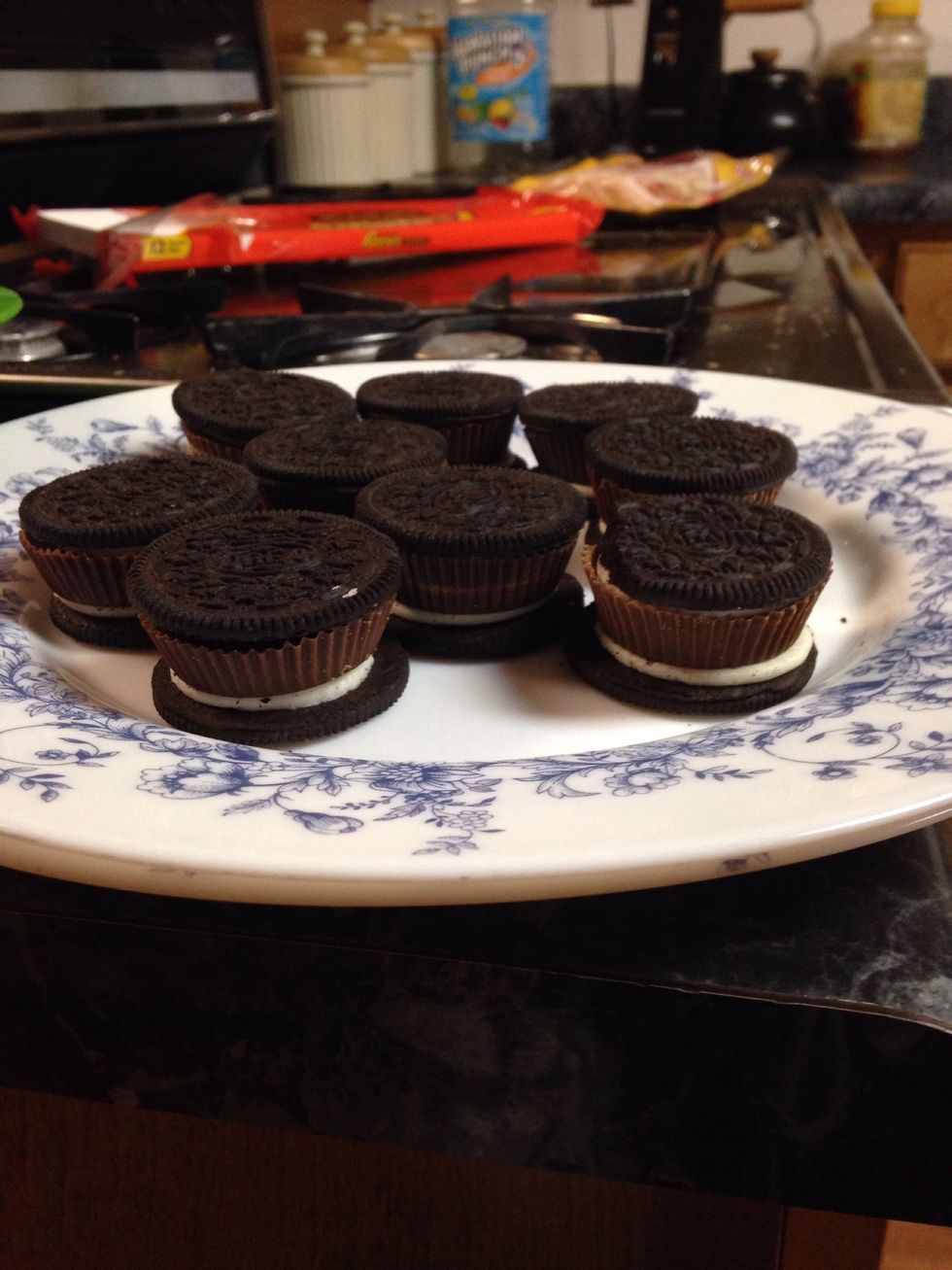 Put the Reese's in the middle of 2 cream sided Oreos. My Reese's were frozen so they didn't melt.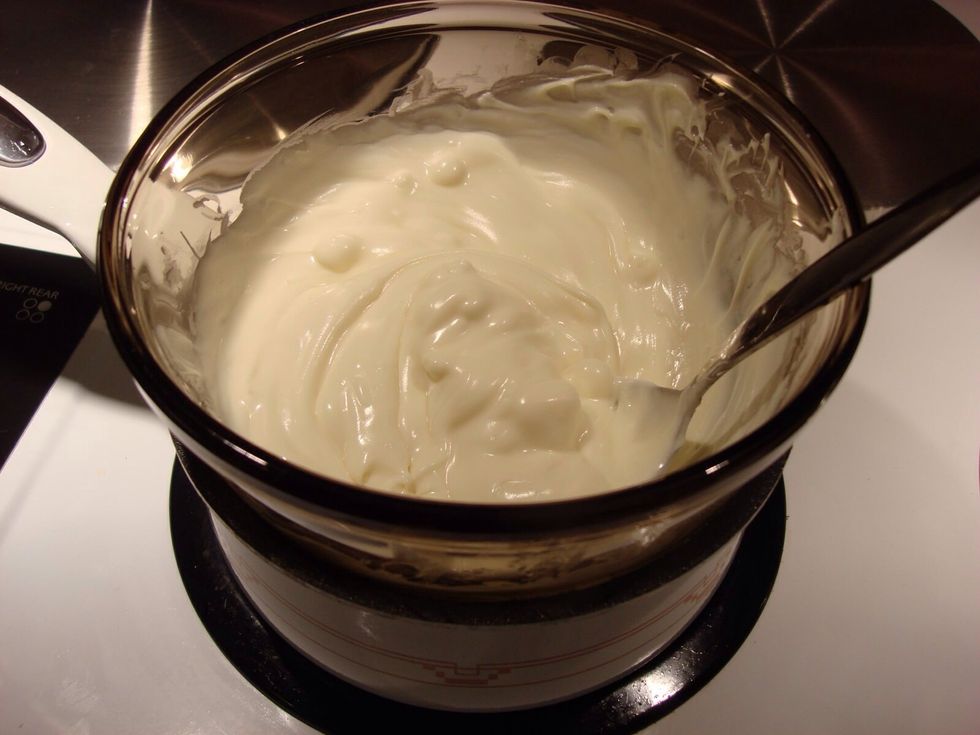 Grab your white chocolate and pour it into a bowl, then put about a inch of water in a pot on low heat. Place the bowl on top and move constantly.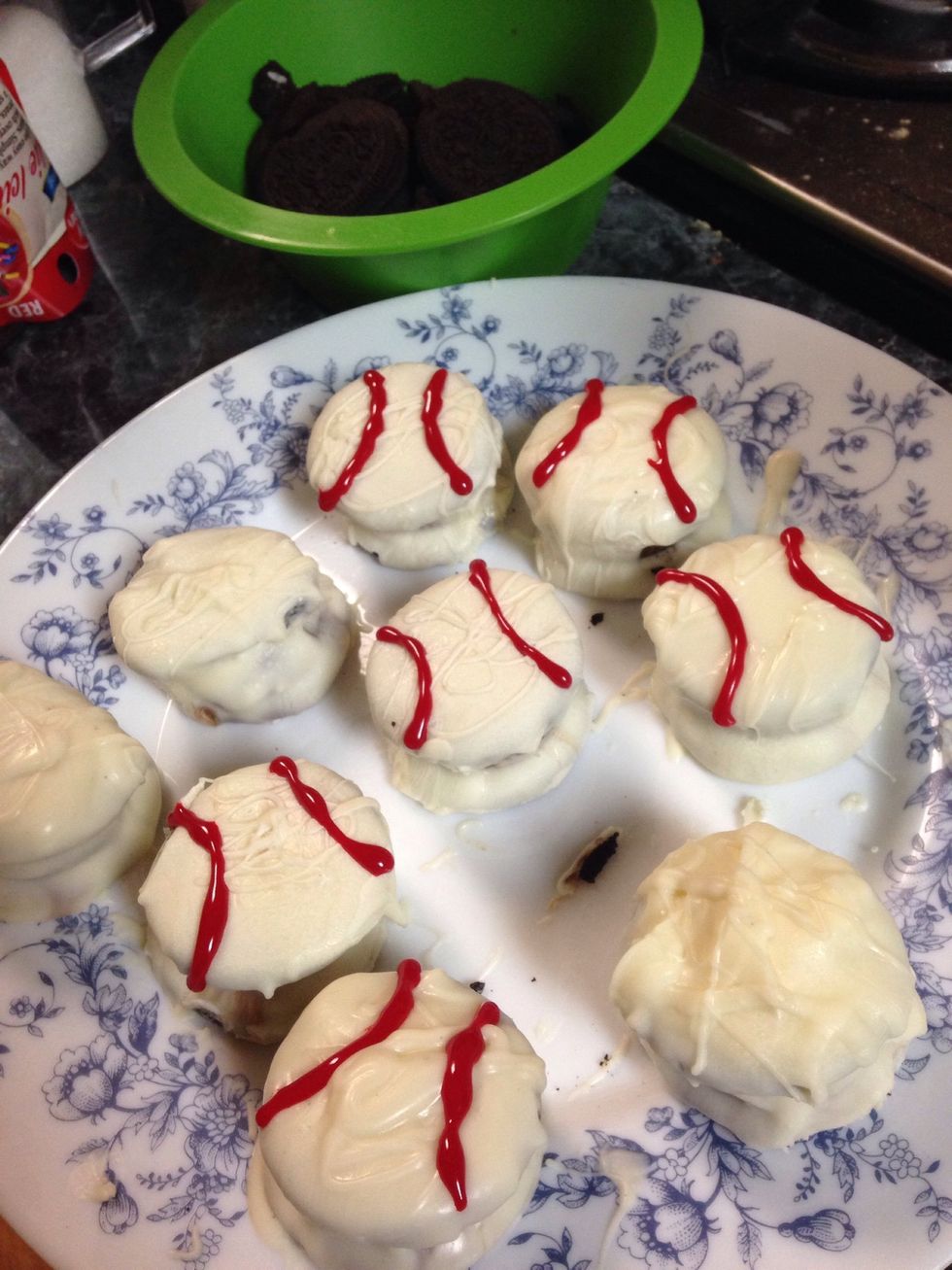 This was very messy and hard for me & I couldn't take a picture of the process, I had 2 plates and I put a dab of the melted white chocolate on the plate, and placed my Oreo Reese's on top of it
I grabbed a spoon full of the chocolate and poured it all over the cookie and made sure it got all the sides. Then I decorated it by making curves of red frosting for the baseball stitches.
Let sit in fridge for a half a hour or more to harden and it's ready to eat. Great for deserts and for baseball games. Go Braves! ⚾️
For the left over Oreo just crunch it up and put it into your vanilla icecream!
Oreo cookie
Reese's
White chocolate chips
Red frosting