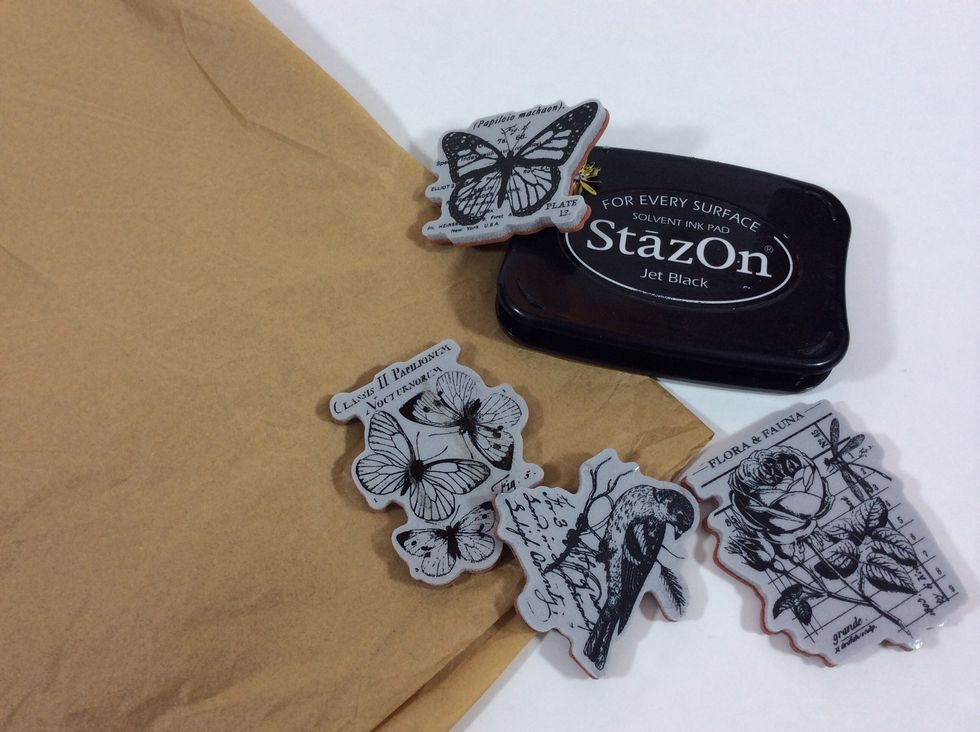 Gather your favorite stamps. I'm using Graphic 45's Botanical Tea stamp images.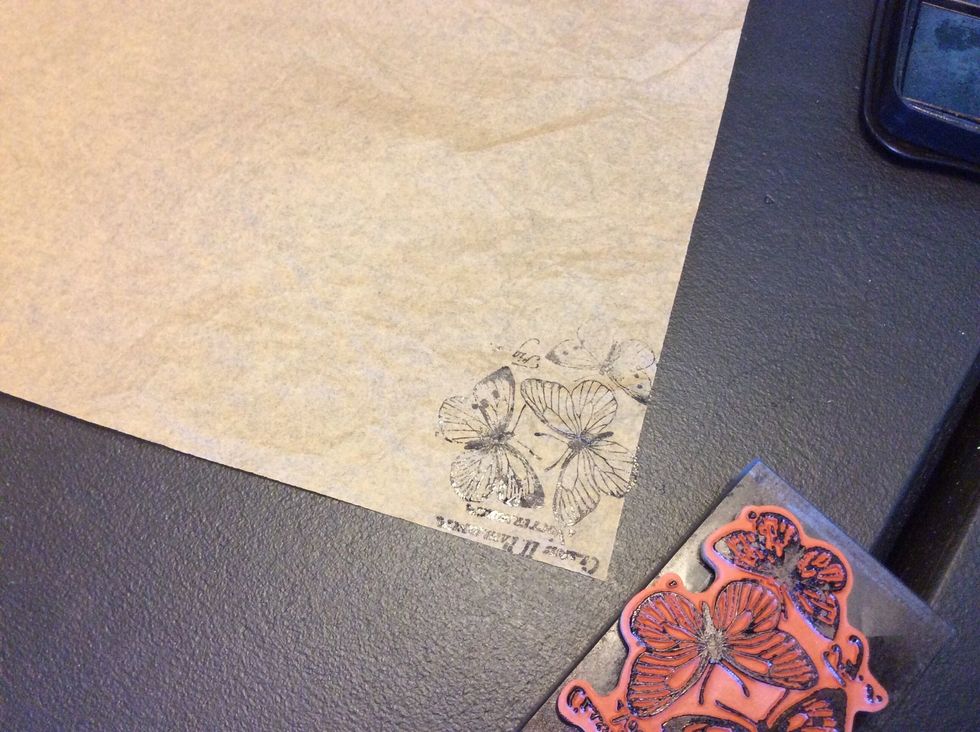 Stamp image on tissue paper.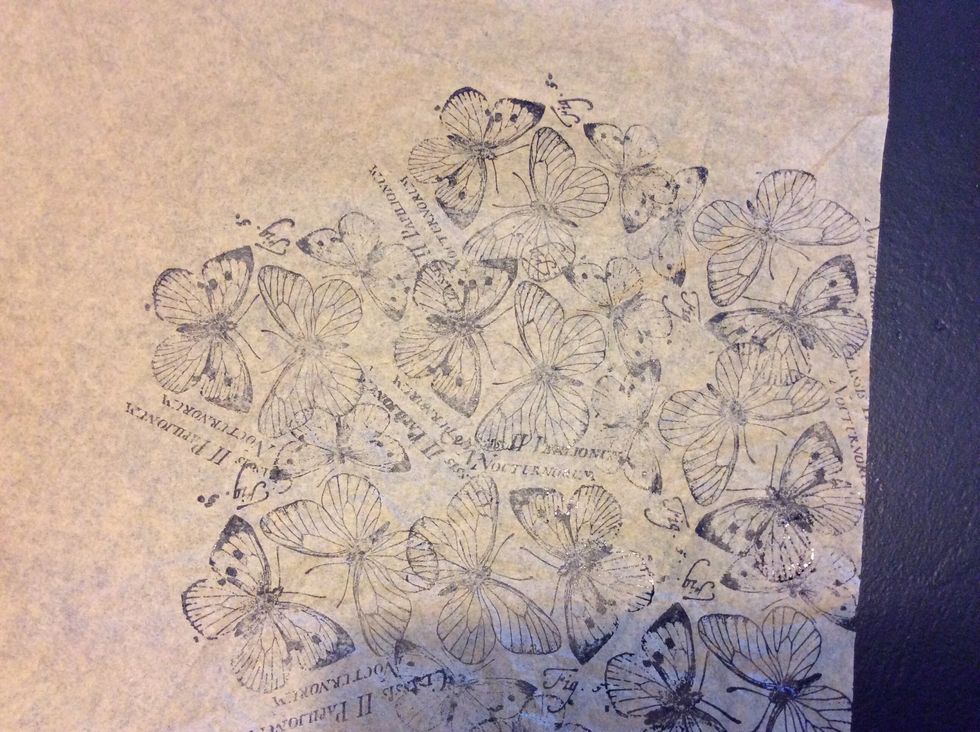 Repeat image over and over, here and there.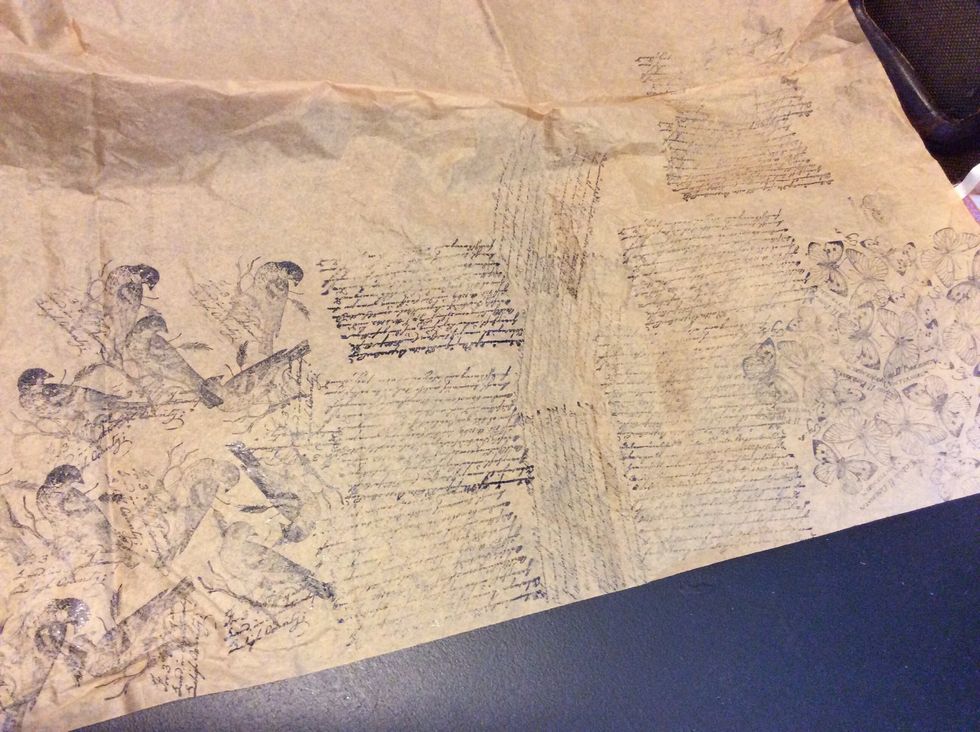 Stamp a variety of images.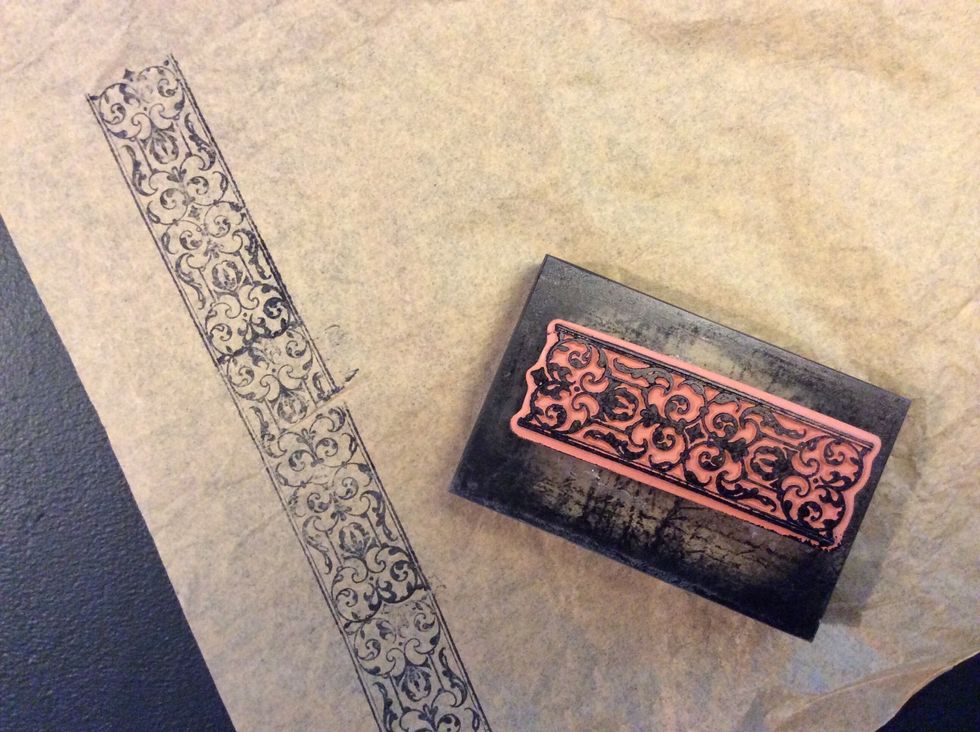 Stamp border images in a row.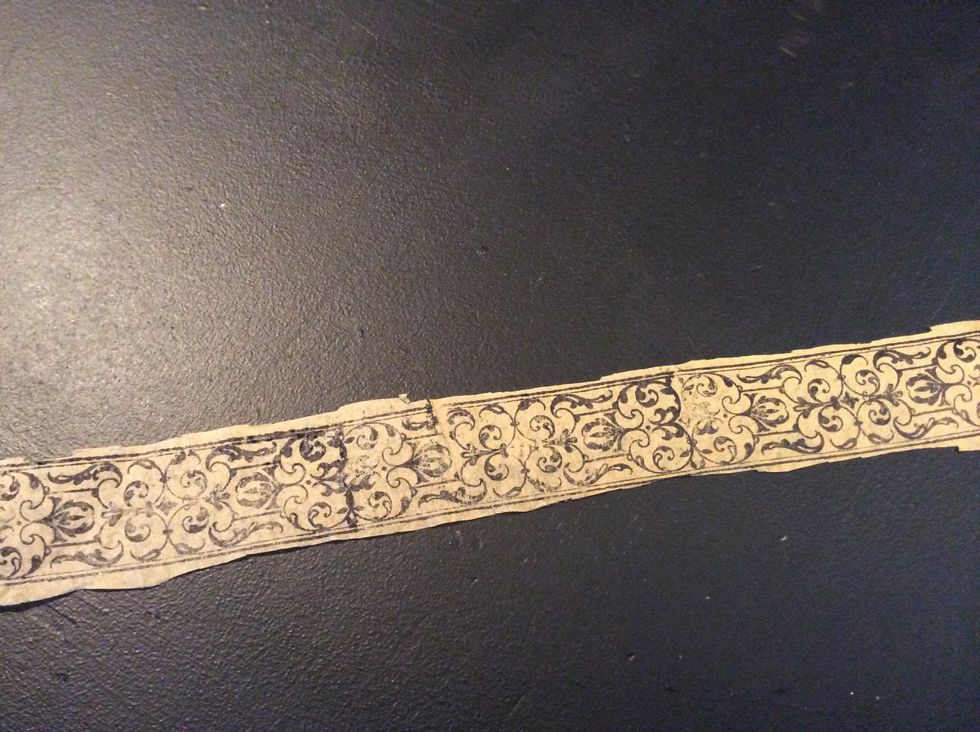 Cut the border out to use as a band.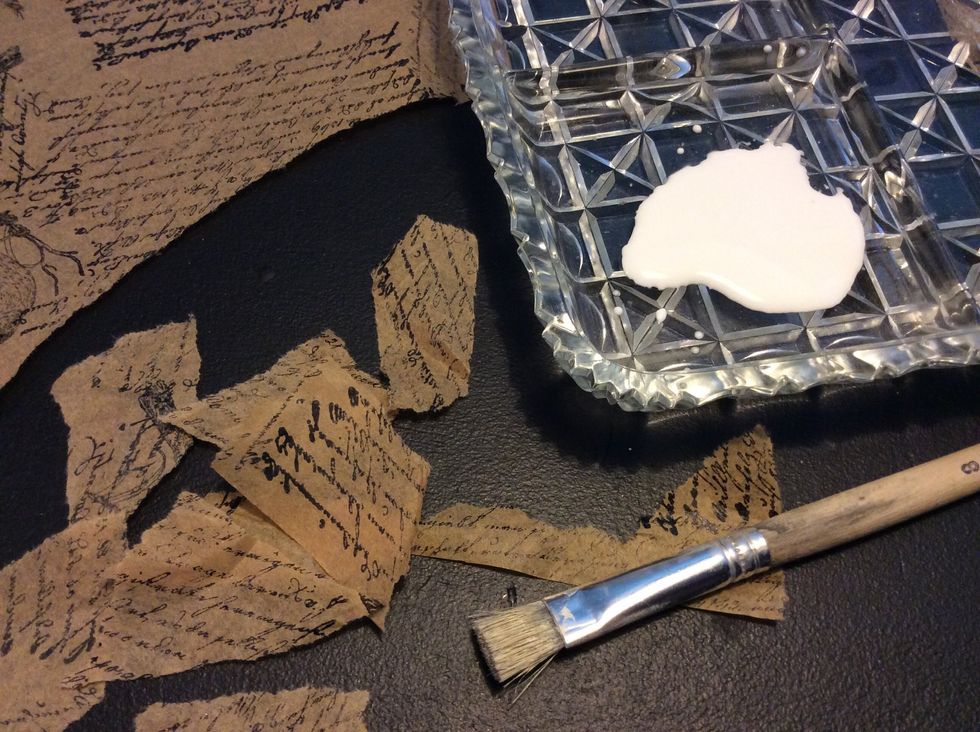 Tear stamped tissue into small workable pieces.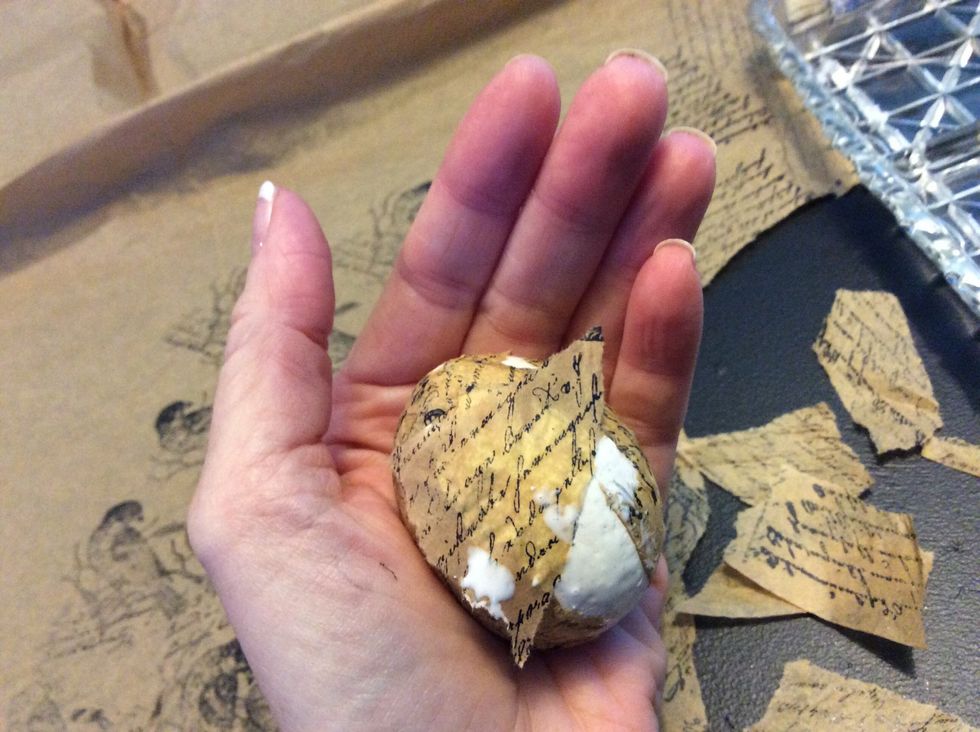 Apply a layer of Modge Podge to one side of egg, lay tissue on Modge podged area. Use brush to gently tap down and smooth tissue.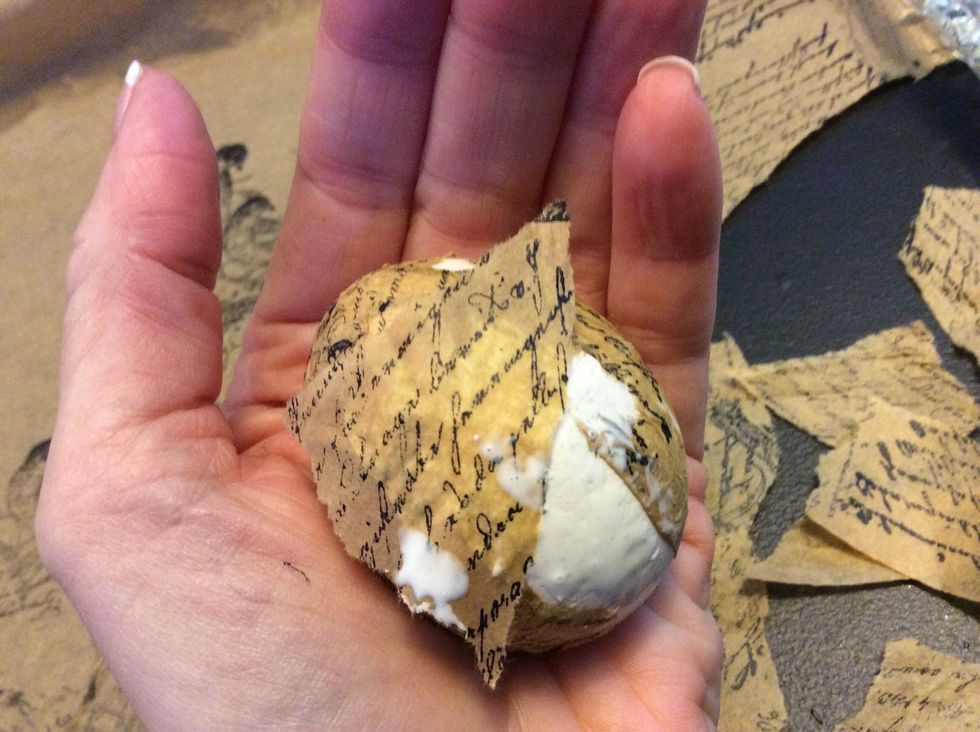 Add pieces to cover one side of the egg.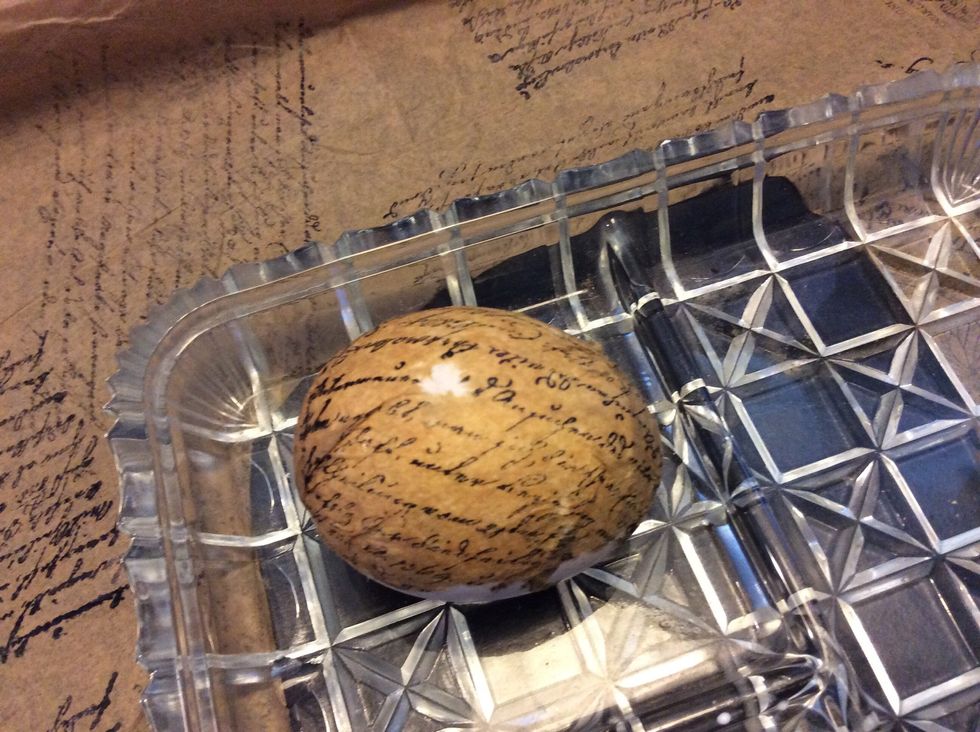 Set egg aside to dry.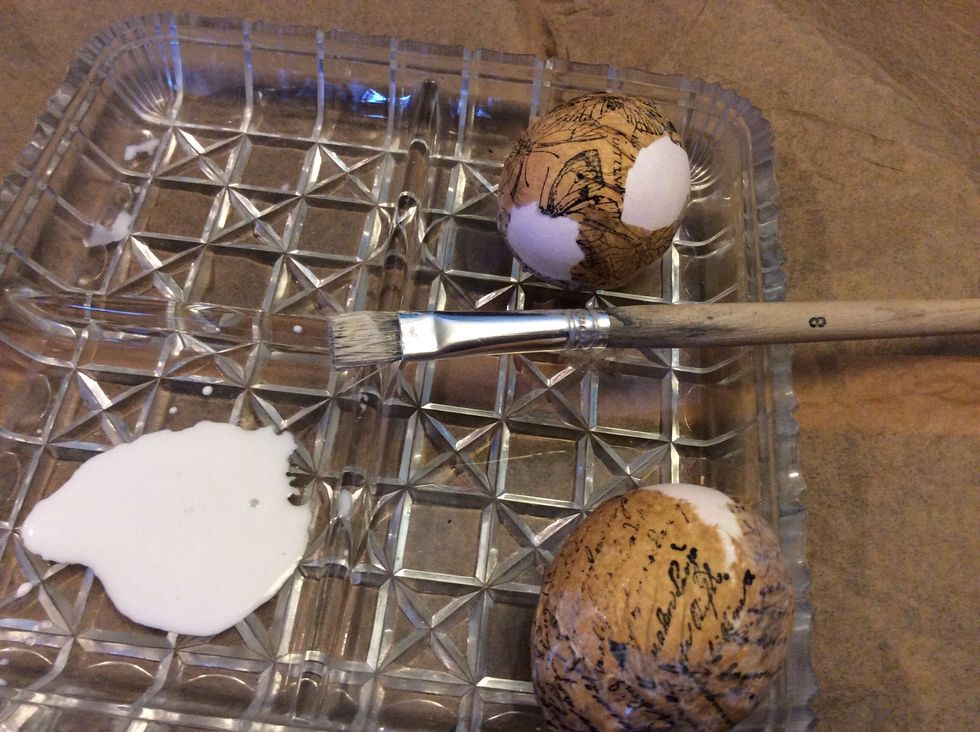 I did a few at a time.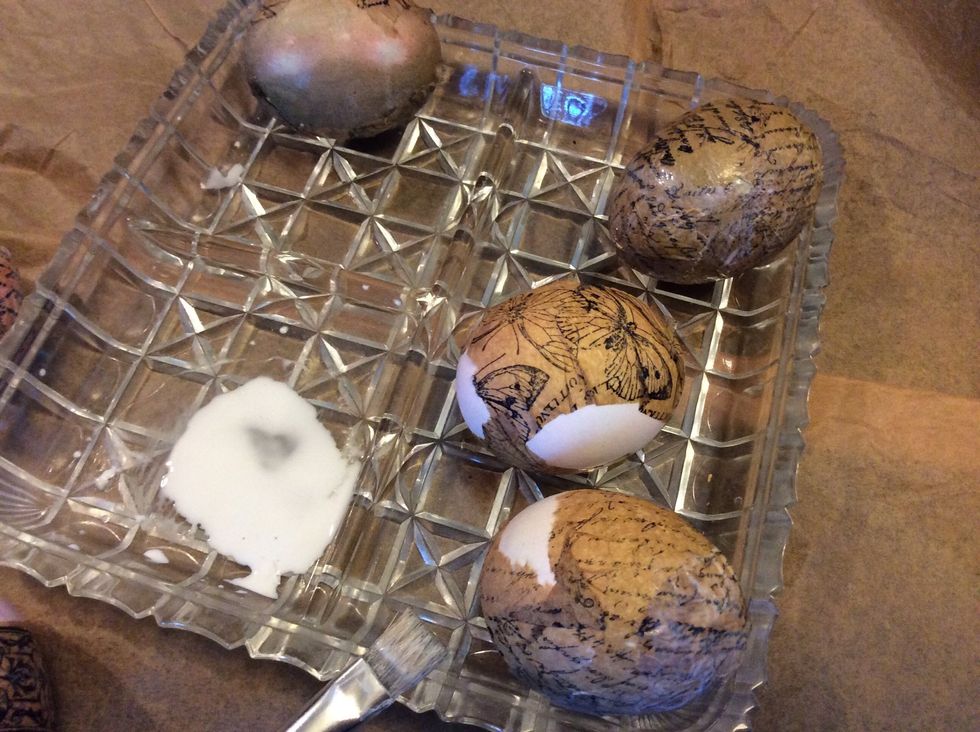 The waiting to dry is the hardest part...but important! Let eggs dry completely before attempting to cover the other side.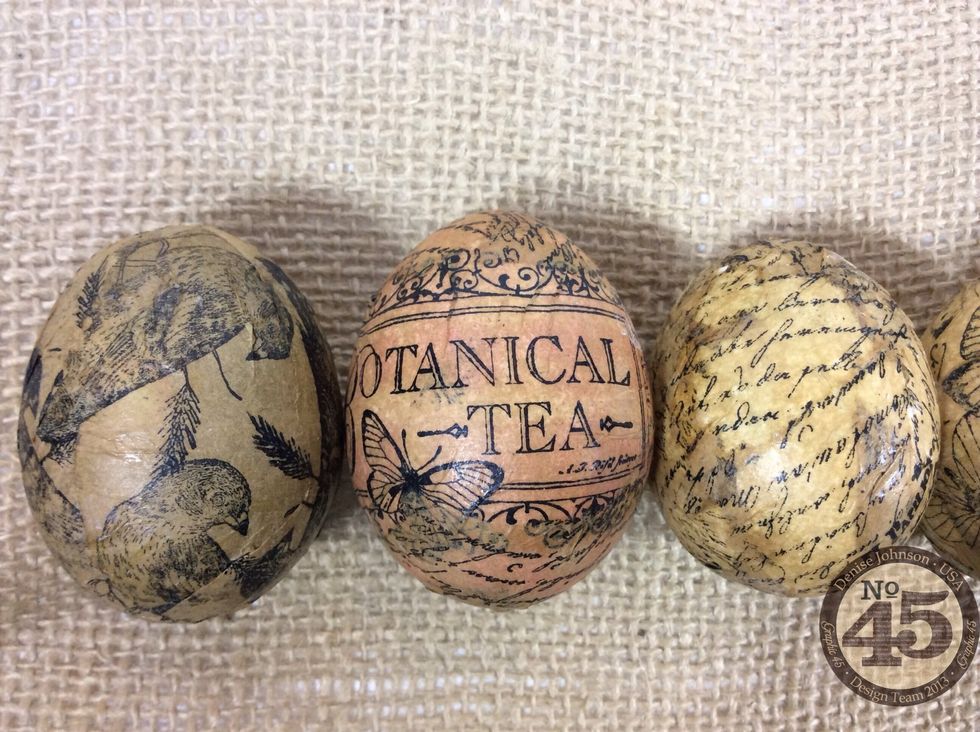 Once dry, apply the same process to finish and cover the other side of eggs.
I made a variety of styles; collaged images, collaged script, banded and a mix of all images.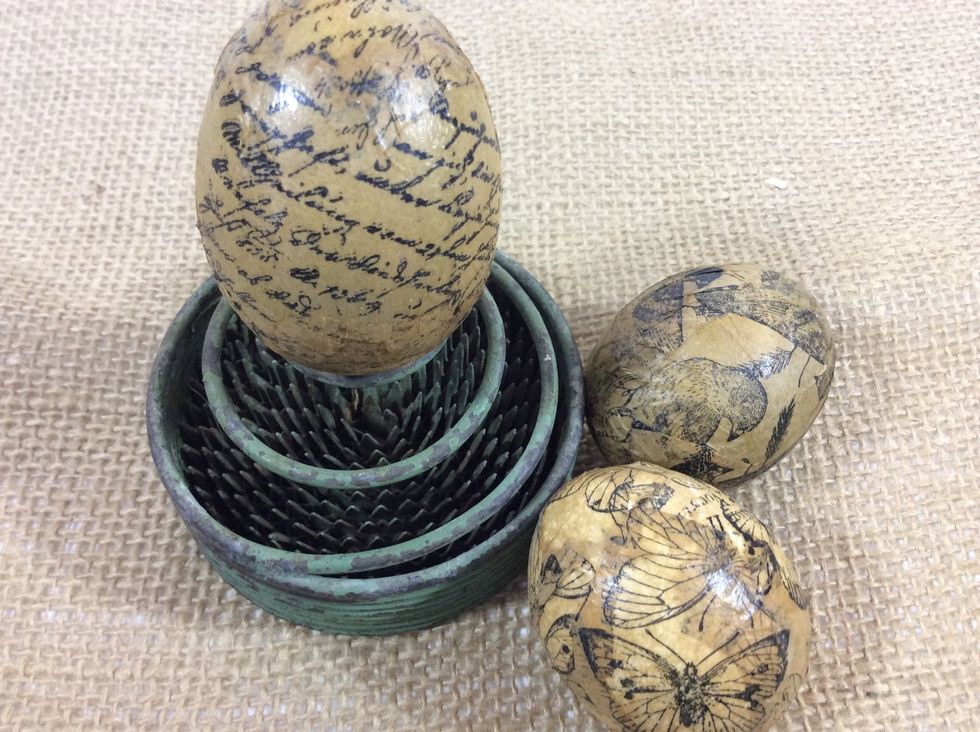 So pretty I don't want to eat them!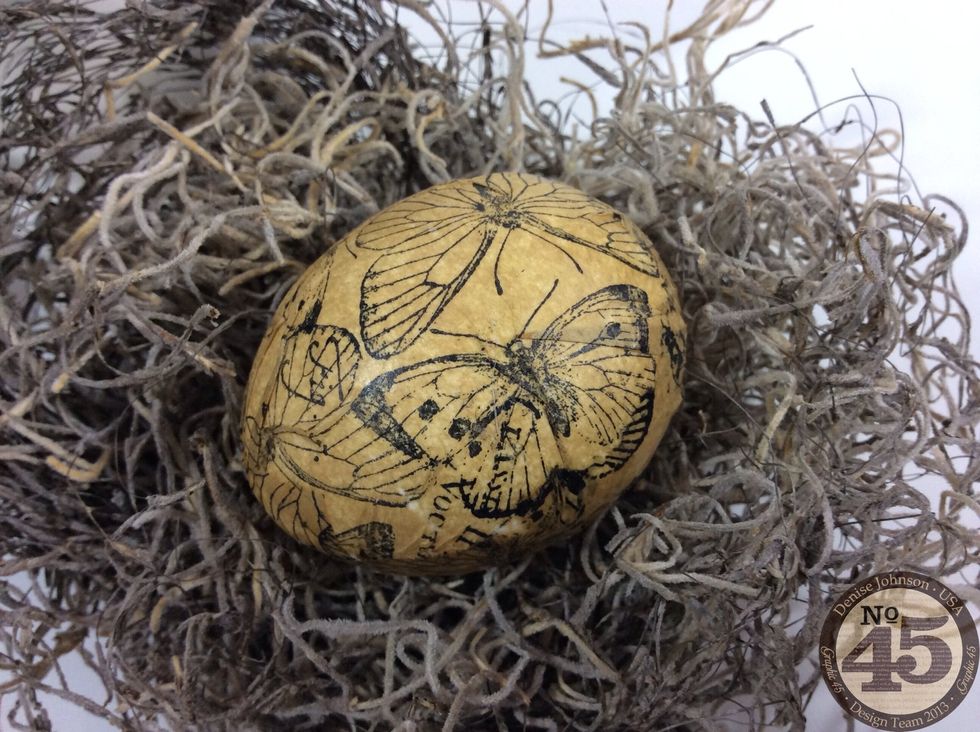 Use them for Spring decor...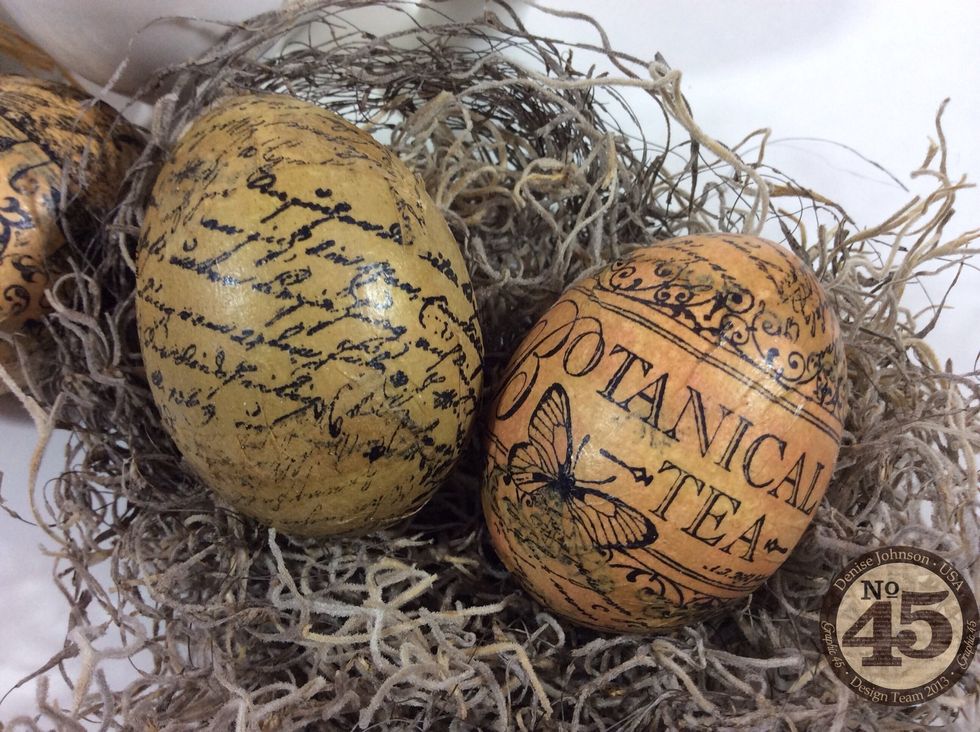 Tuck into nests...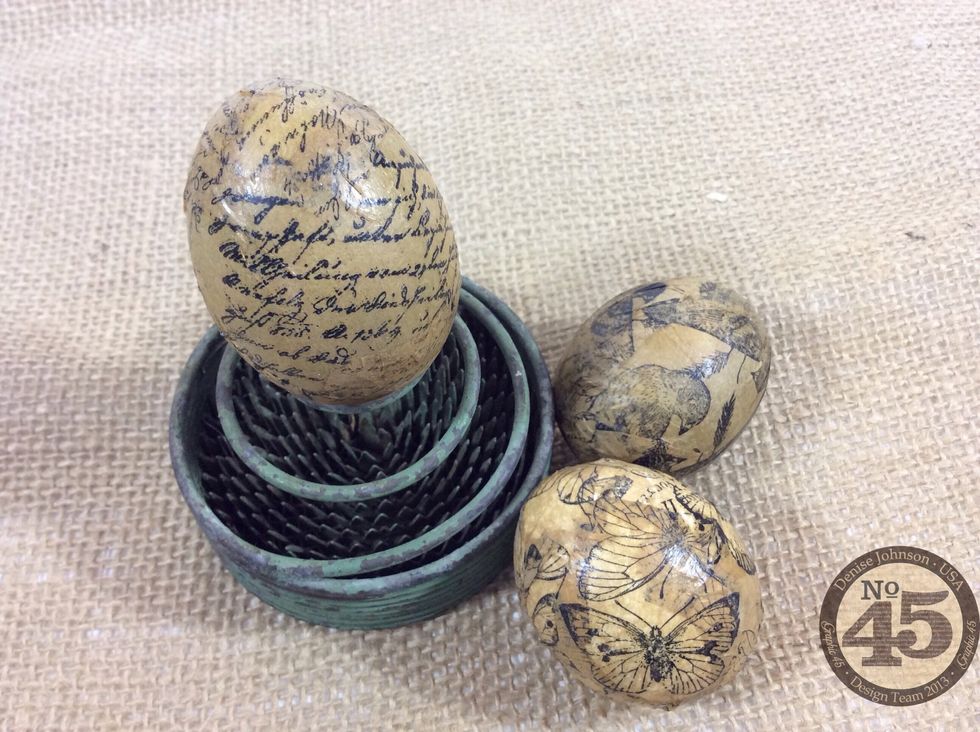 Use in Easter tablescaping arrangements...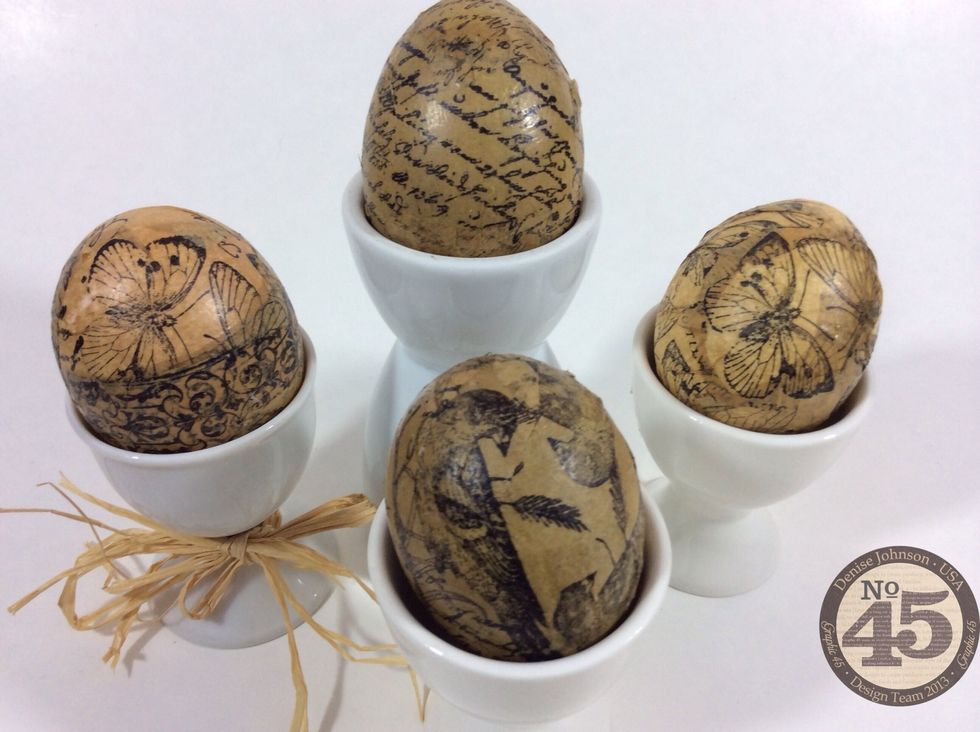 Place in egg cups and label for personalized place settings...
Place in little baskets for super sweet and unique Hostess gifts.
Happy Spring....enjoy!!
Eggs (hard boiled, blown or faux)
Tissue paper
Stamps
StayzOn Ink
Modge Podge
Paint Brush