Create Decorative Paper Clip Embellishments
46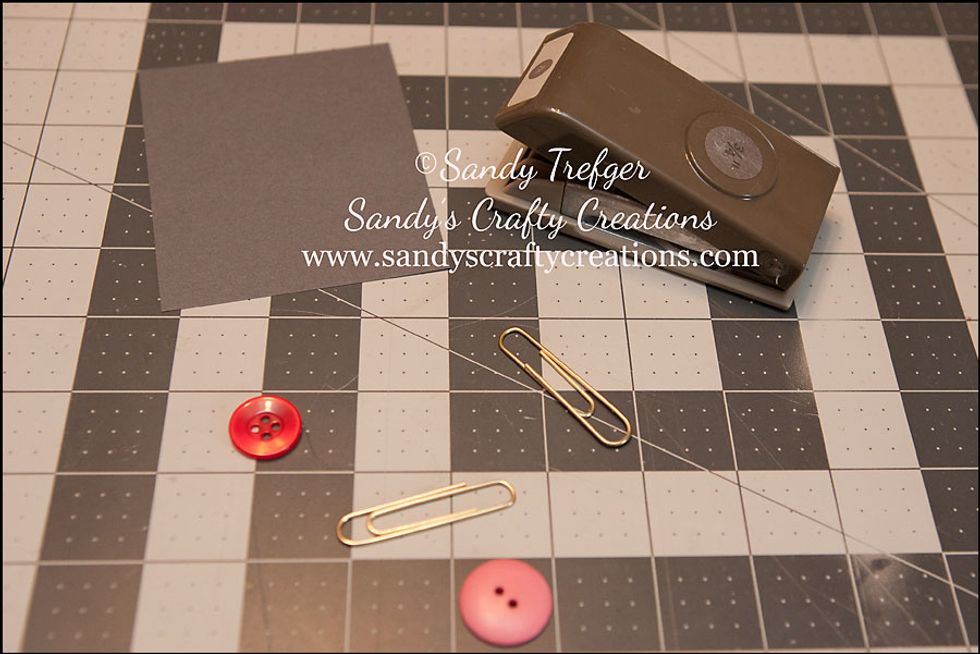 Gather up these tools and supplies as well as your glues and foam square adhesives.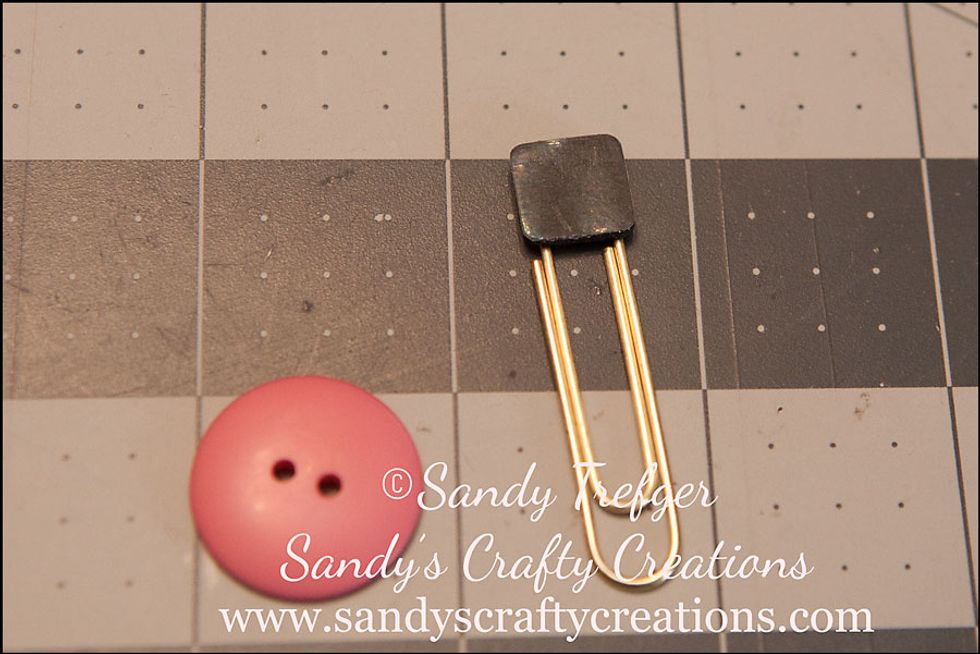 Apply a large foam square (adhesive) to the front of the paper clip on the top edge. Peel off the paper backing and attach your button onto the foam square.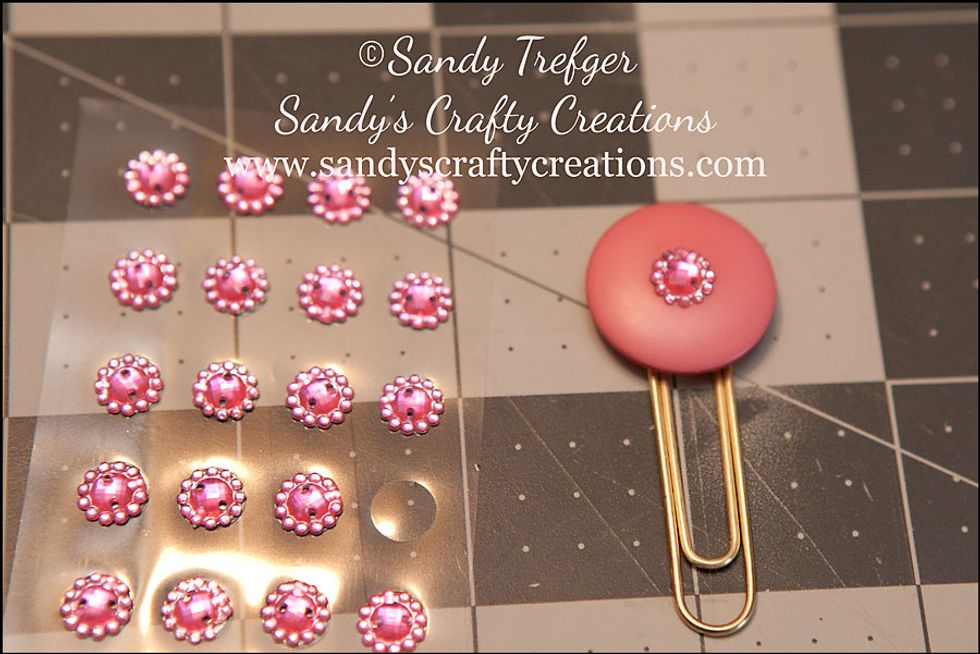 Select a pretty decorative embellishment such as a rhinestone or butterfly or flower and use glue to attach it to the center of the button to hide to button holes.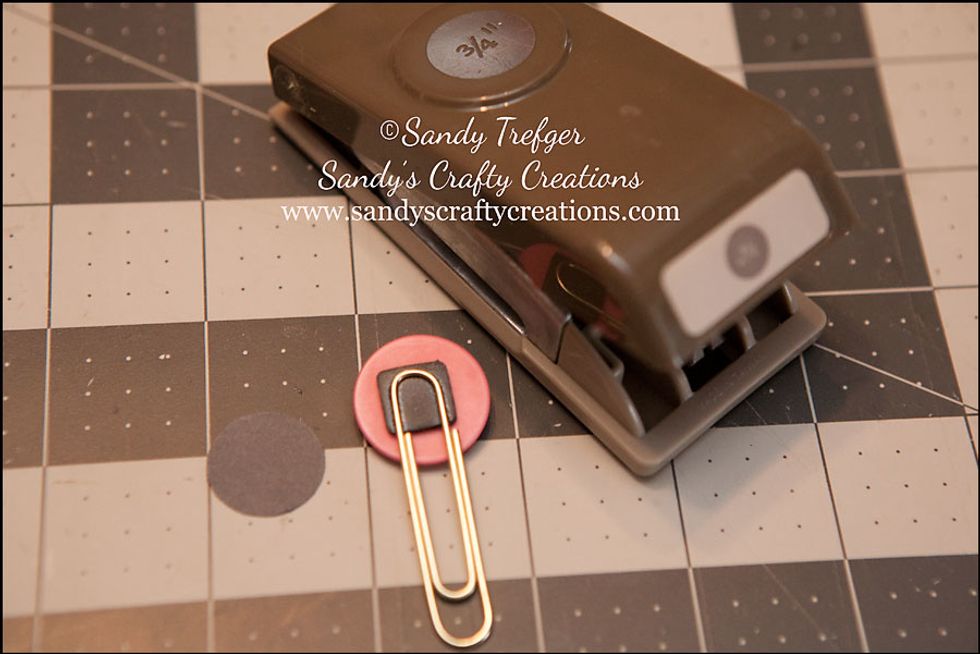 Turn the paper clip over. Since the foam square is sticky, you will need to cover it. Use your 3/4" circle punch and punch out a circle of paper from card stock or designer patterned paper.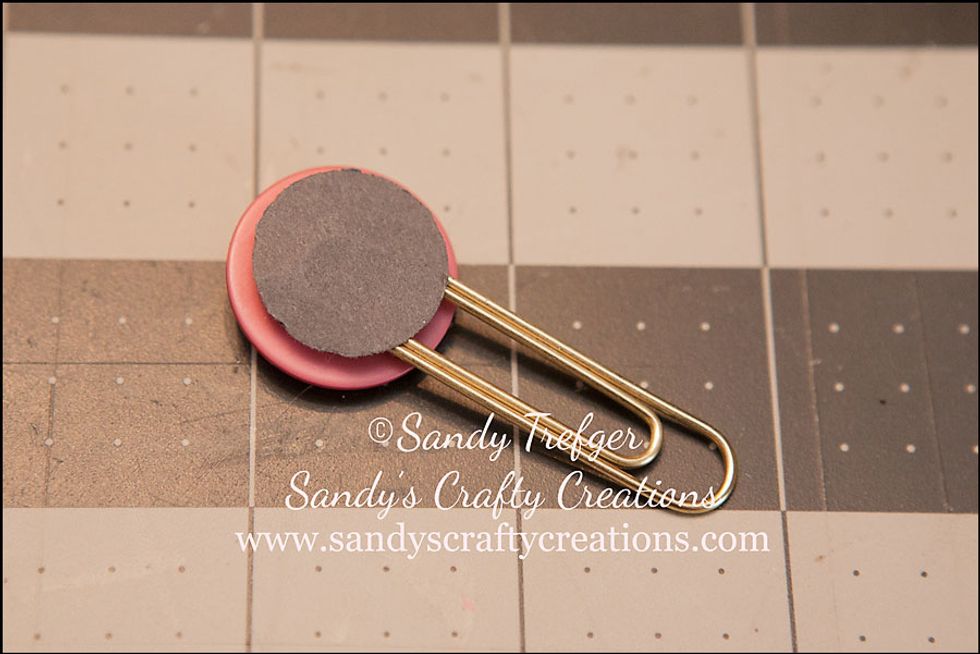 To make sure the paper circle stays on the back of your paper clip, glue it on with clear drying glue such as Glossy Accents or a white quick drying glue.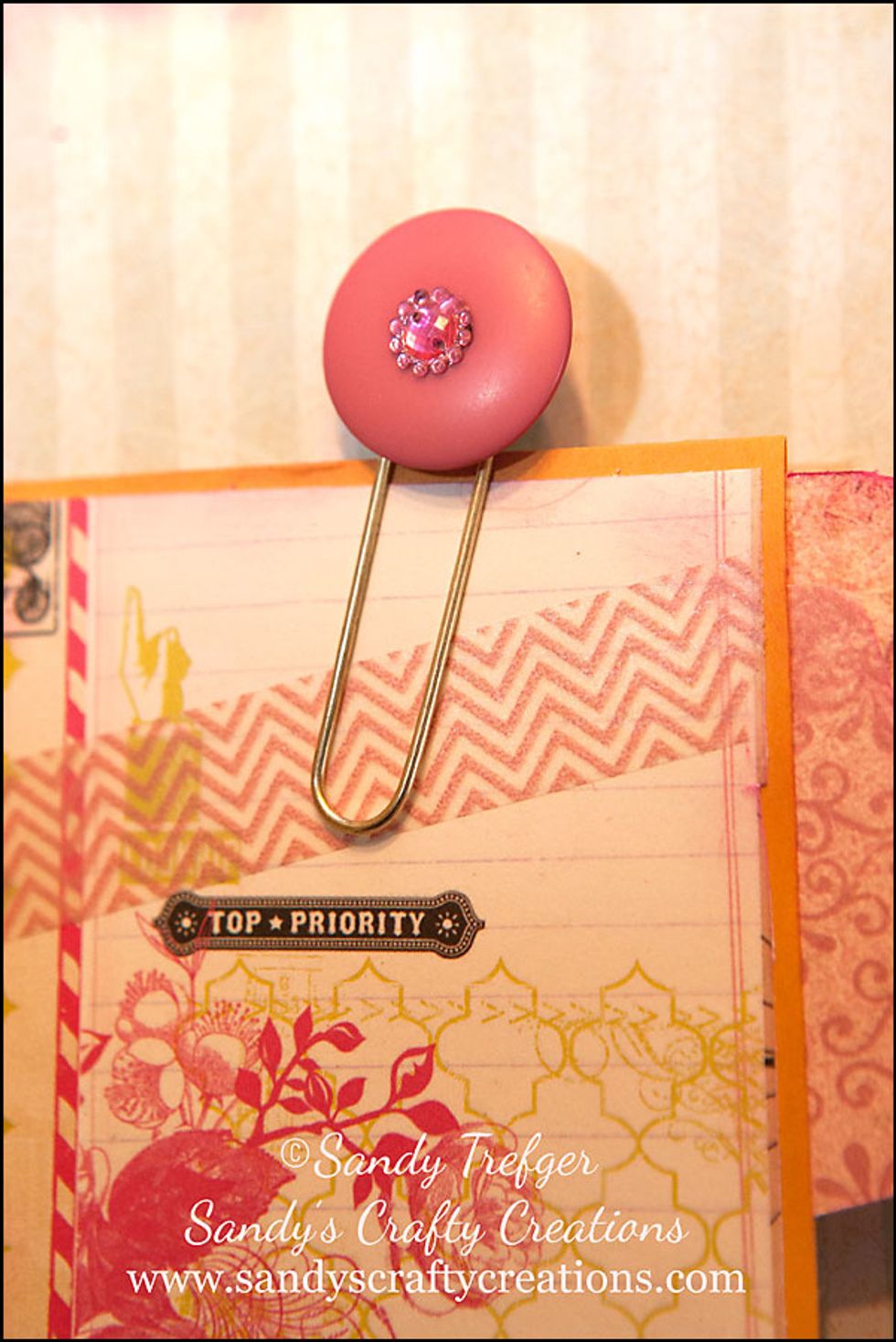 Once dry, your decorative paper clip is ready to put in your project to hold tags, photo mats, etc. m
Paper Clip
Button
Rhinestone
Large Foam Square Adhesive
3/4" Circle Punch
Scrap Card Stock or Decorative Paper
Glossy Accent or Clear Drying Glue
Sandy Trefger
I live in Texas and I love to do papercrafts and design new projects. I especially love the decorative aspect of a mini album, layout or handmade card!