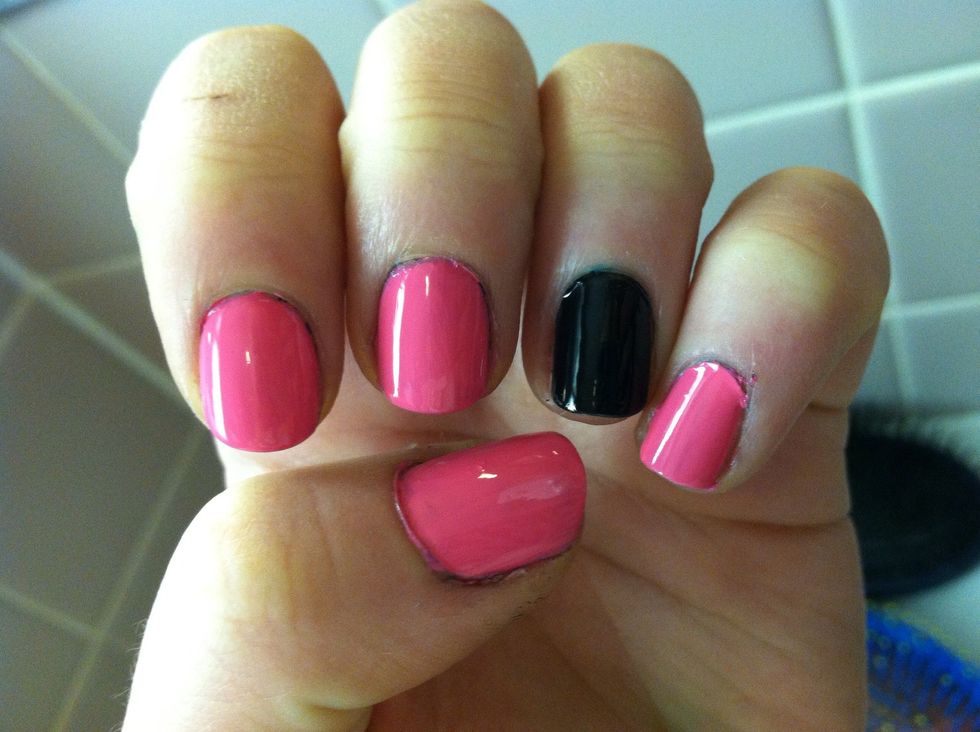 Start by painting all your nails pink except paint your ring finger black.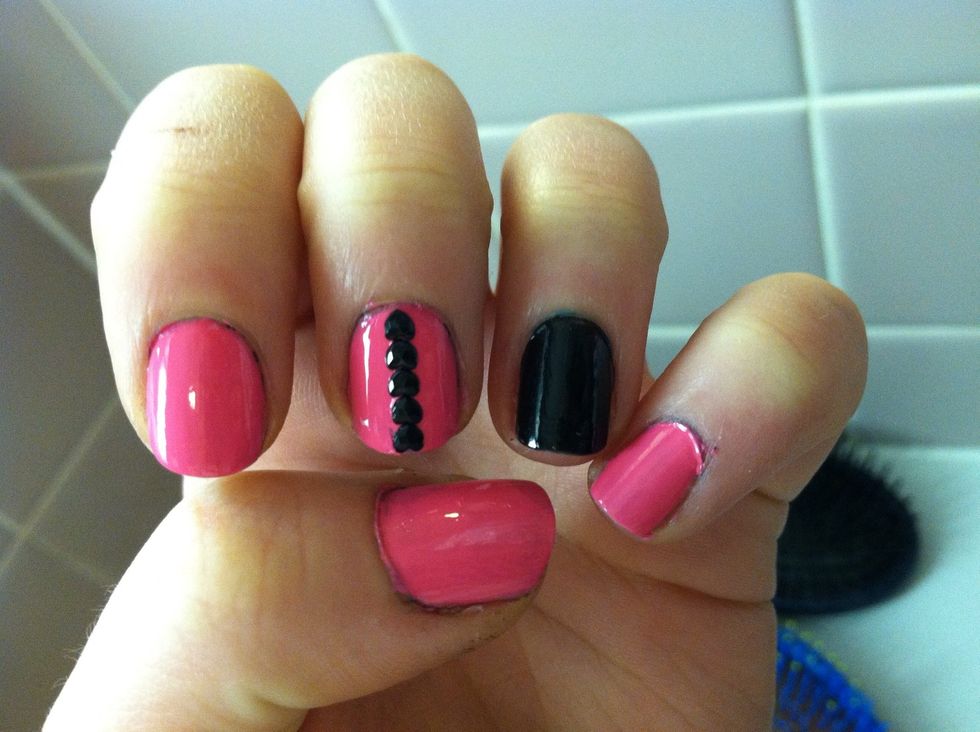 On your middle finger, press black jewels in a line down your nail.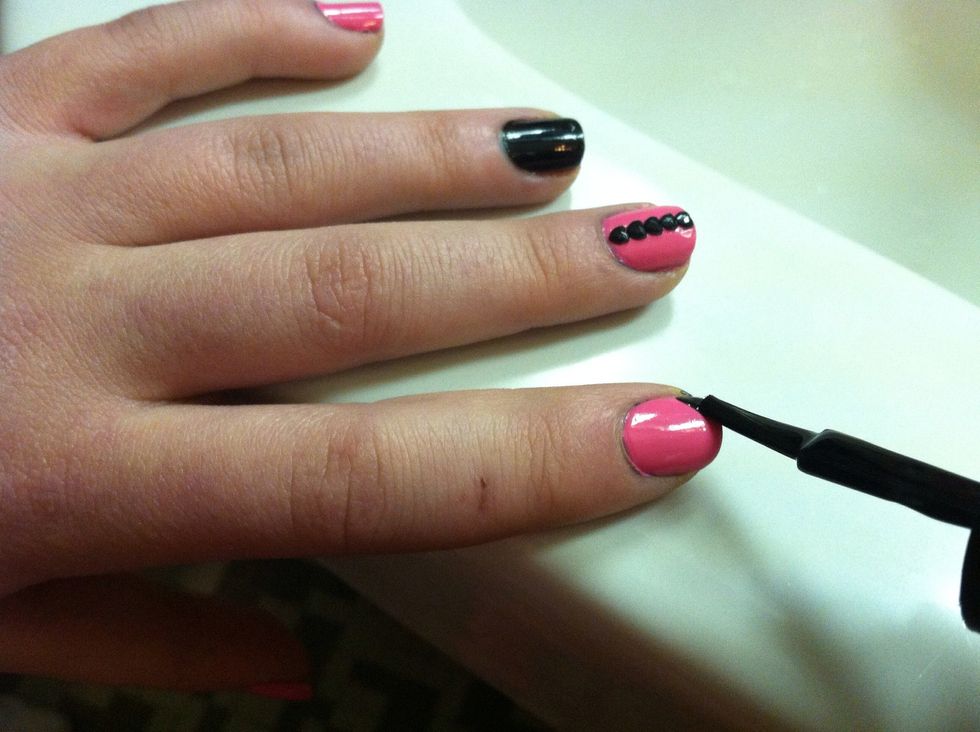 Next, use your brush to make a diagonal line on the tip of your nail as shown above.
Do the same on the other side of your nail.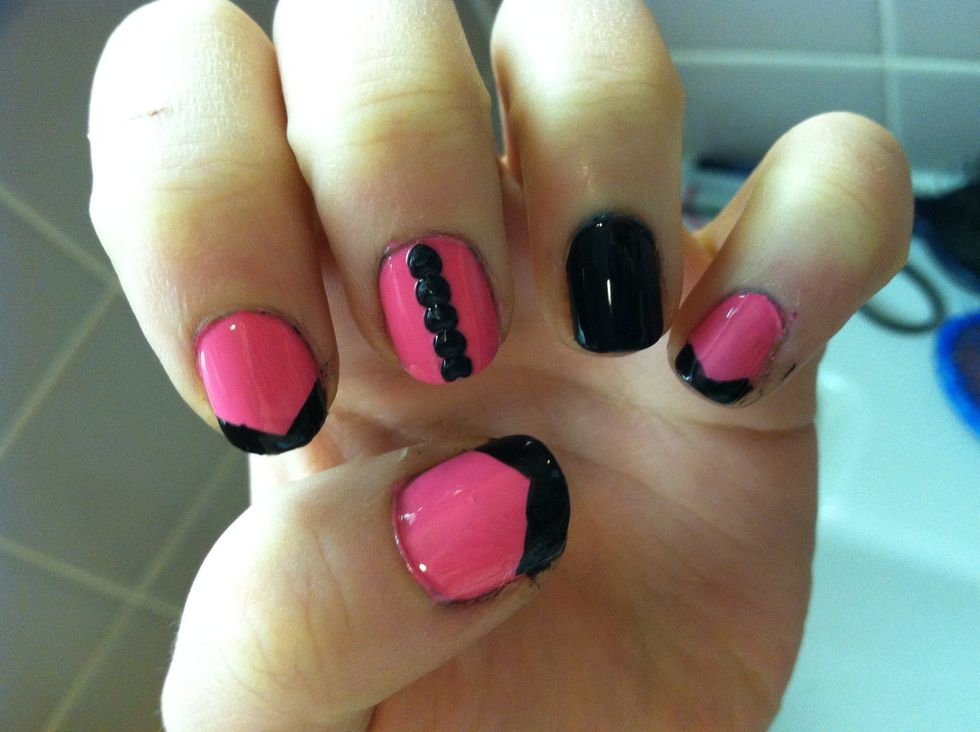 Repeat on your pinkie and thumb
Add a top coat and your finished!
Black Nail polish
Pink Nail polish
Clear nail polish
Black Nail jewels