I like very much this design because looks really cute and feminine! And I hope you like to!!
21
Hi!! Today I'm going to show you how to create a very easy design. Cute little owls that will look really fashion! I hope you like! =•.•=!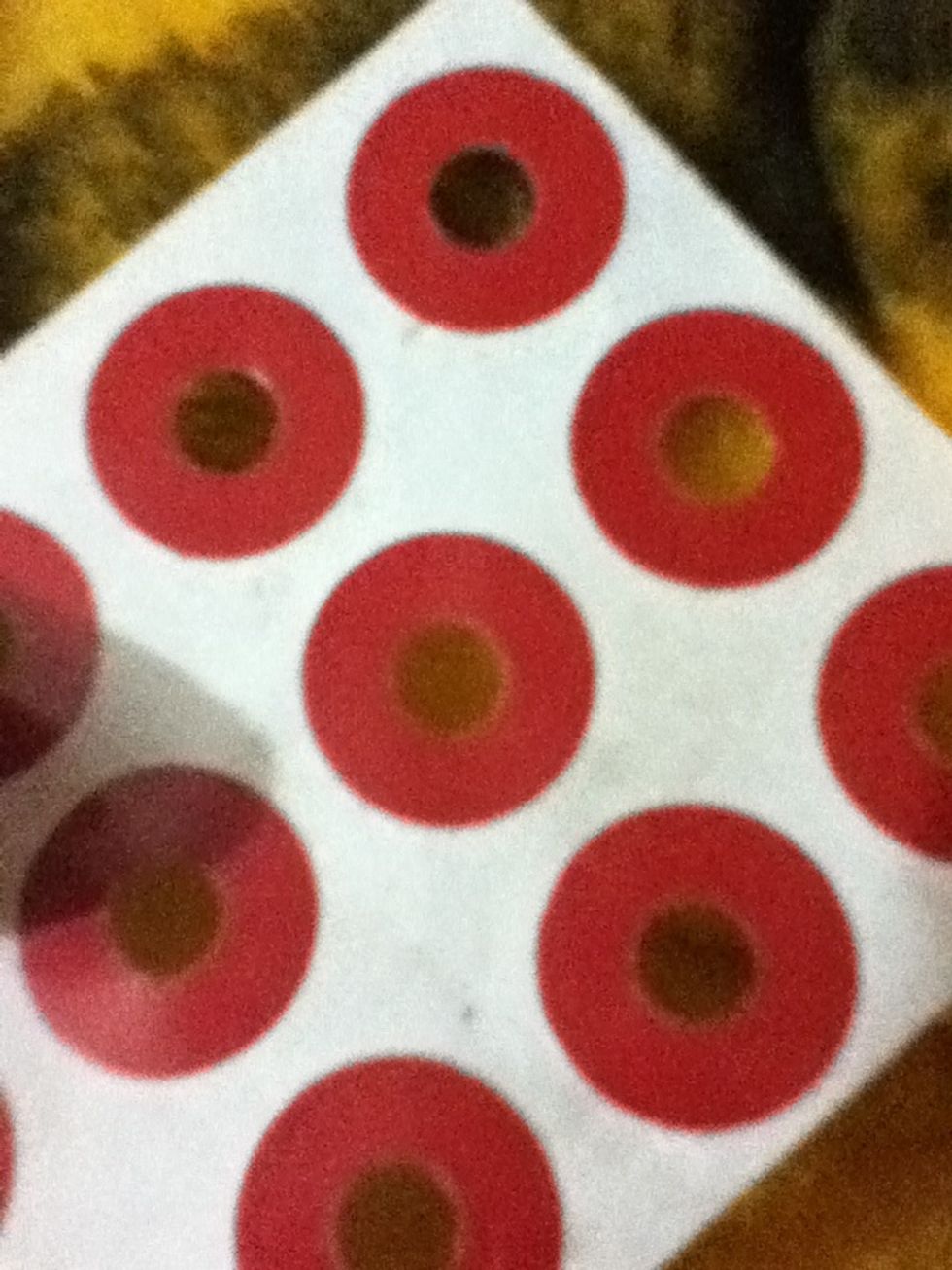 Apply a base coat on your nails after place this ring stickers on the base of your nails and paint it.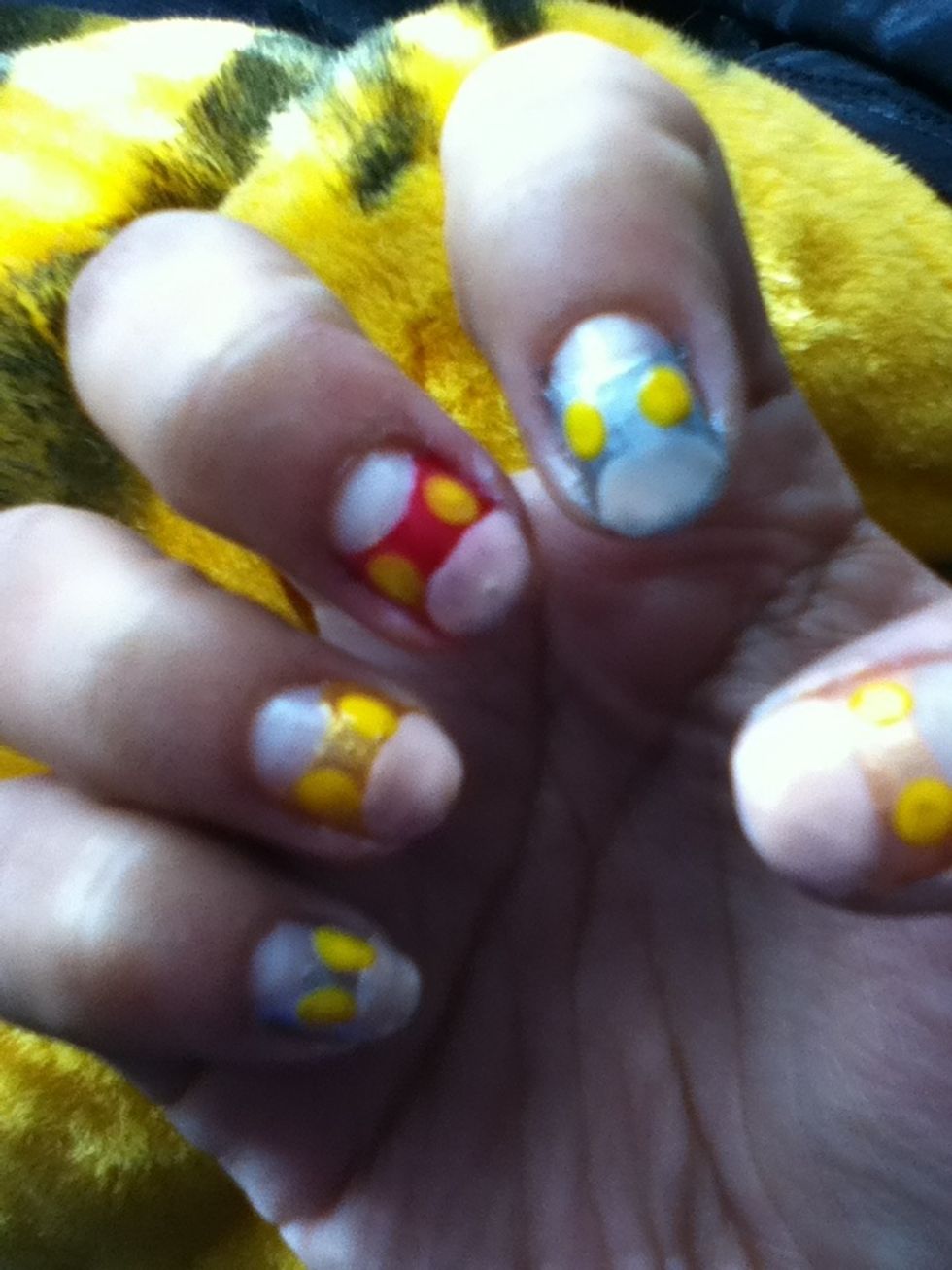 With nude or pallid pink nail polish make a circle in the tips to create a belly, after that use a dotting tool and yellow nail polish and make two circles for the eyes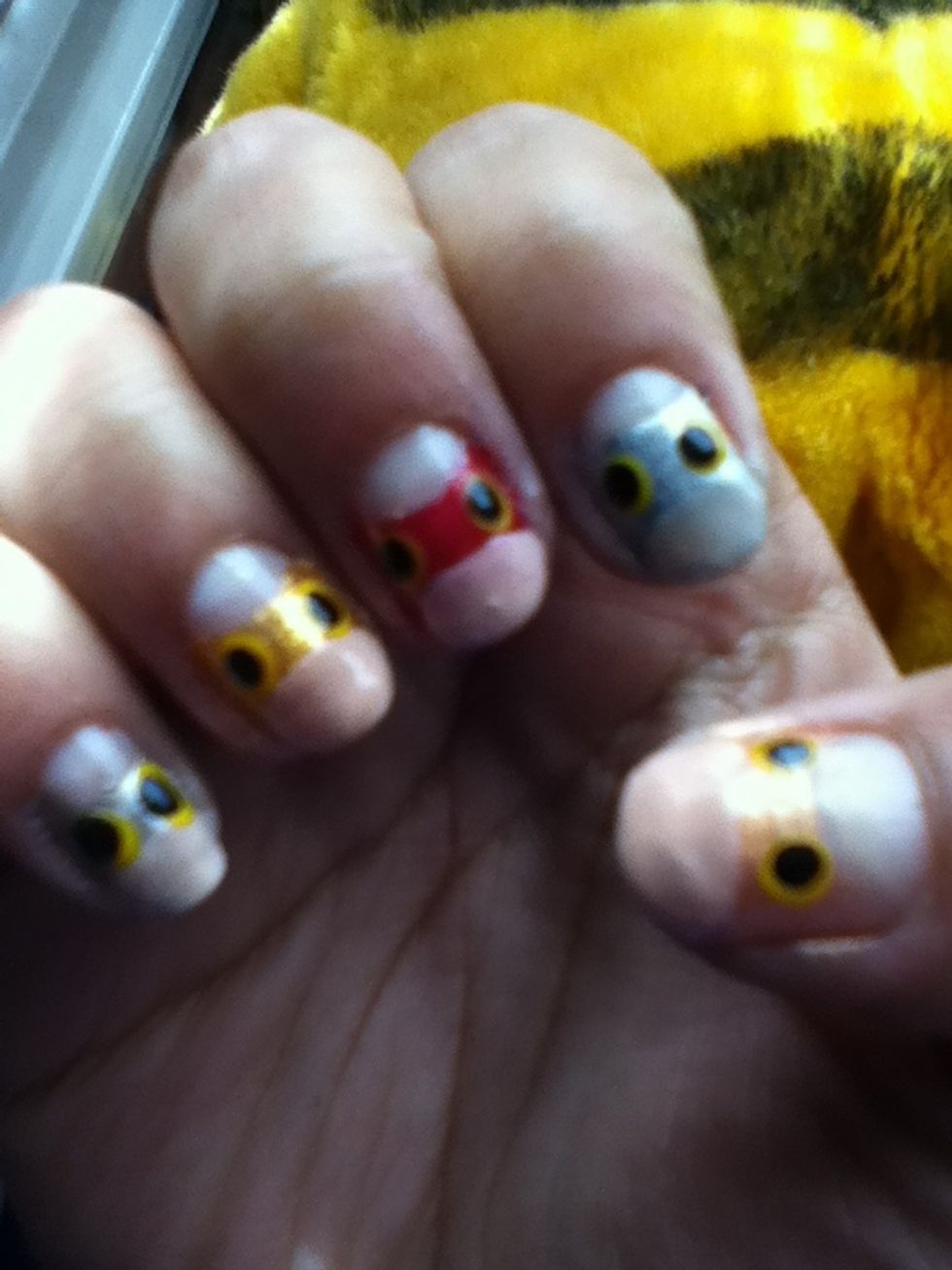 Make two black dots inside the yellow ones to create the eyes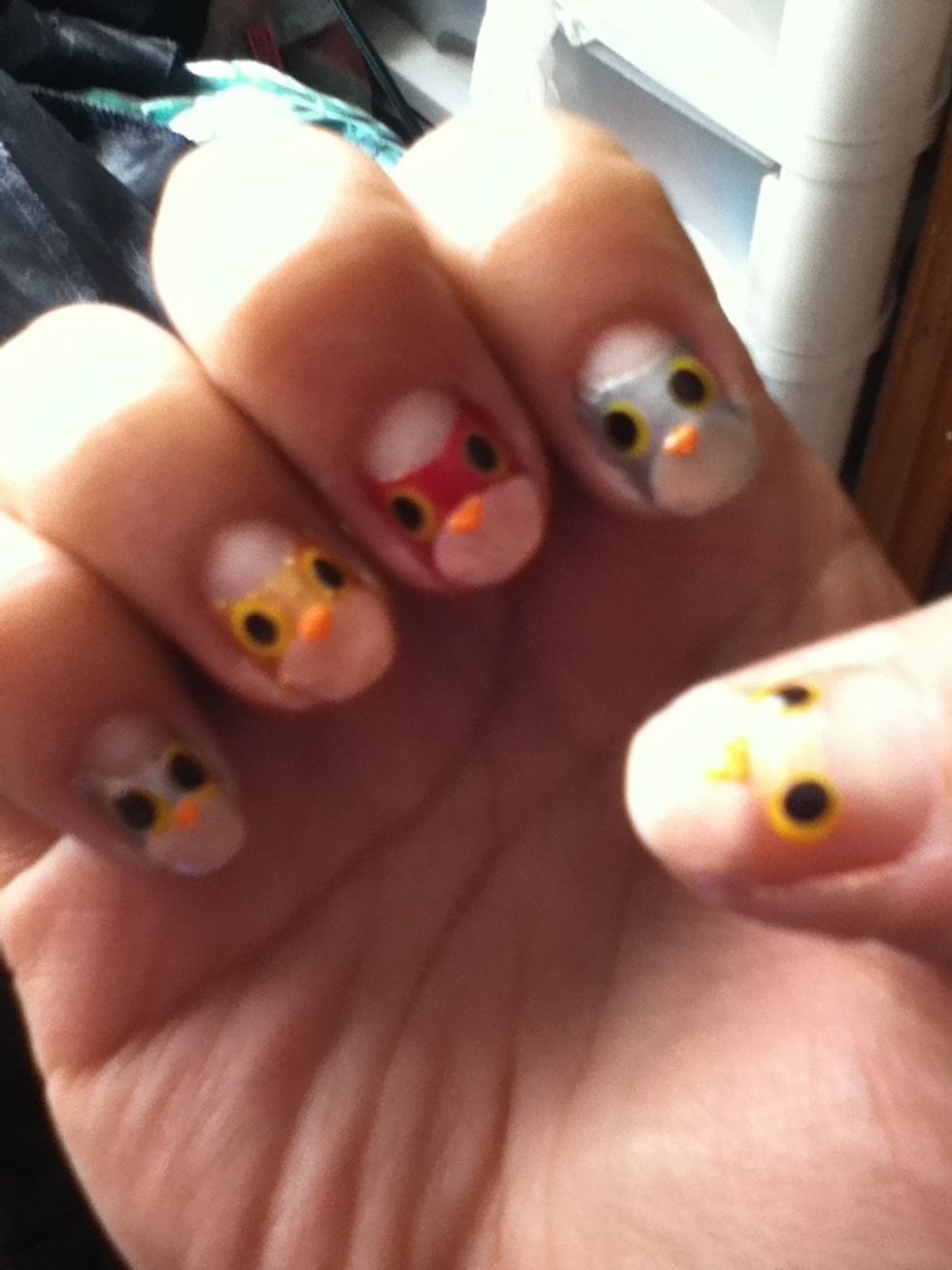 Use an orange striper to make a small triangle for the pick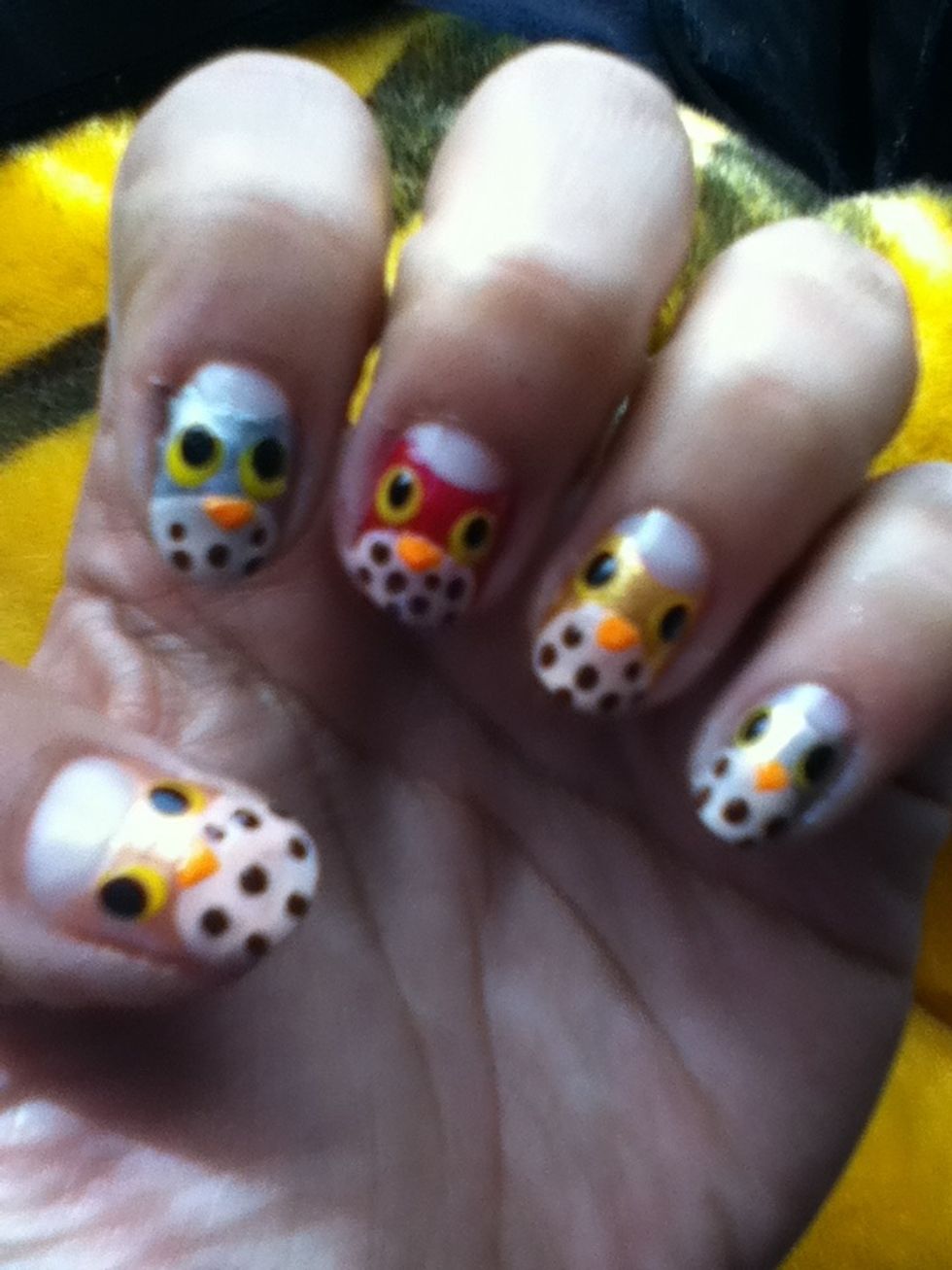 Now add some brown dots in the belly of your owls like so!
Finally add top coat to protect your design and look shinny! That's it! Hope you like this tutorial and wear it on your nails!!
The creator of this guide has not included tools