Hi everyone I've been out for a while! But I'm back with a cute design to make your converse wild and trendy! So lets started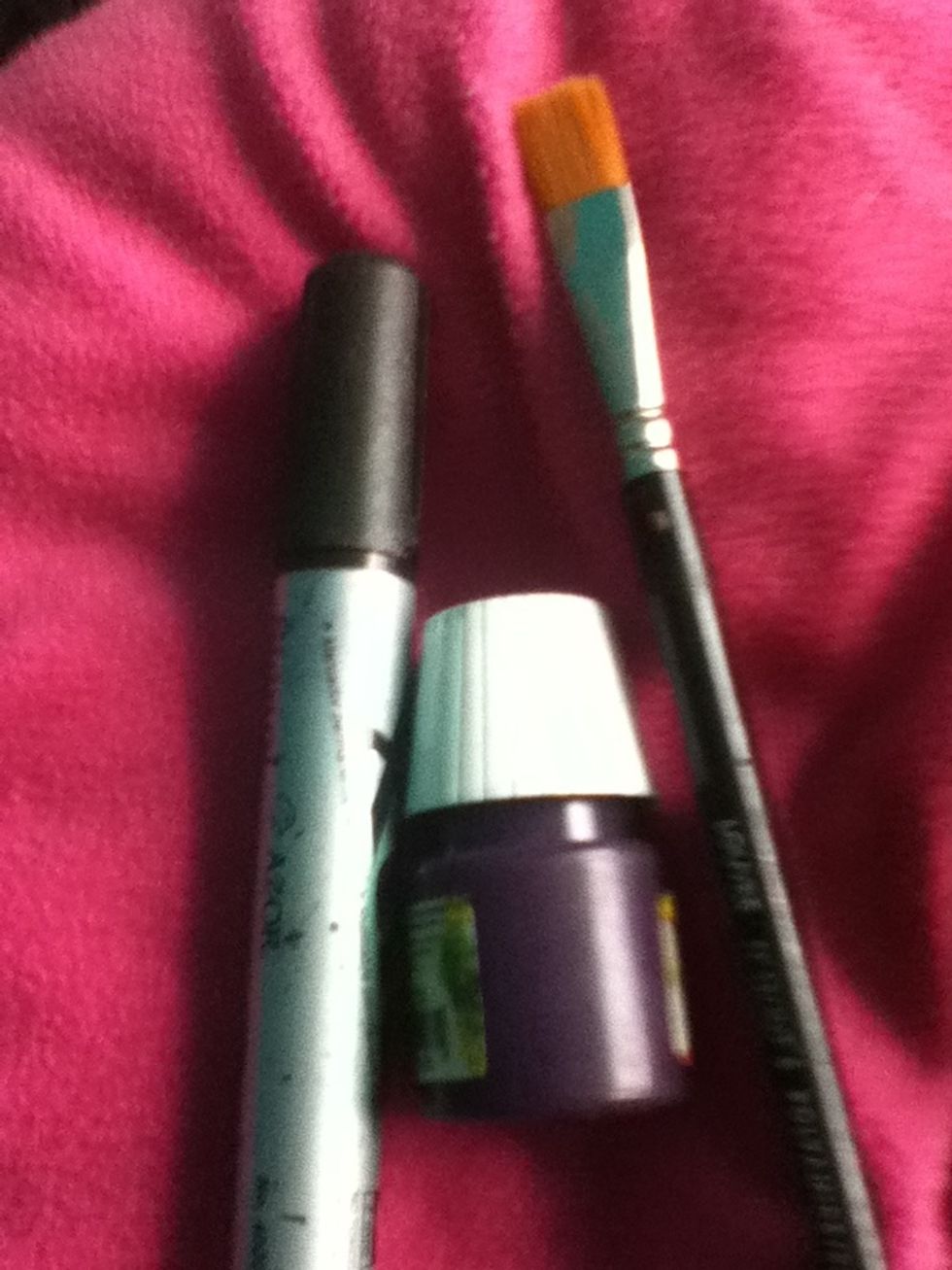 You will need a permanent black marker, a brush and an acrylic paint of your choice
Of course your converse! You can make this design on your boots converse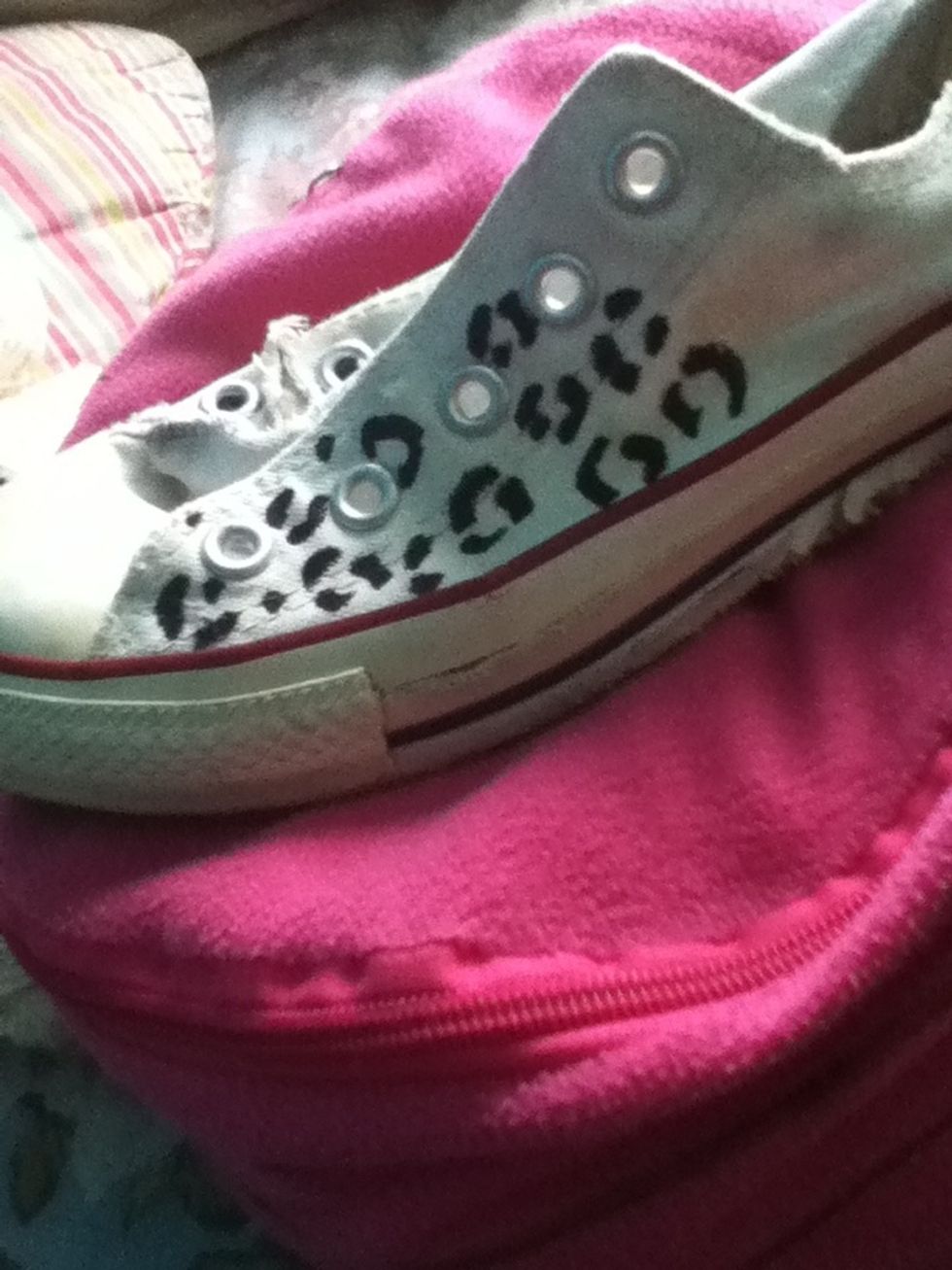 With the marker make some spots all over the shoe they don't have to look exactly or follow a pattern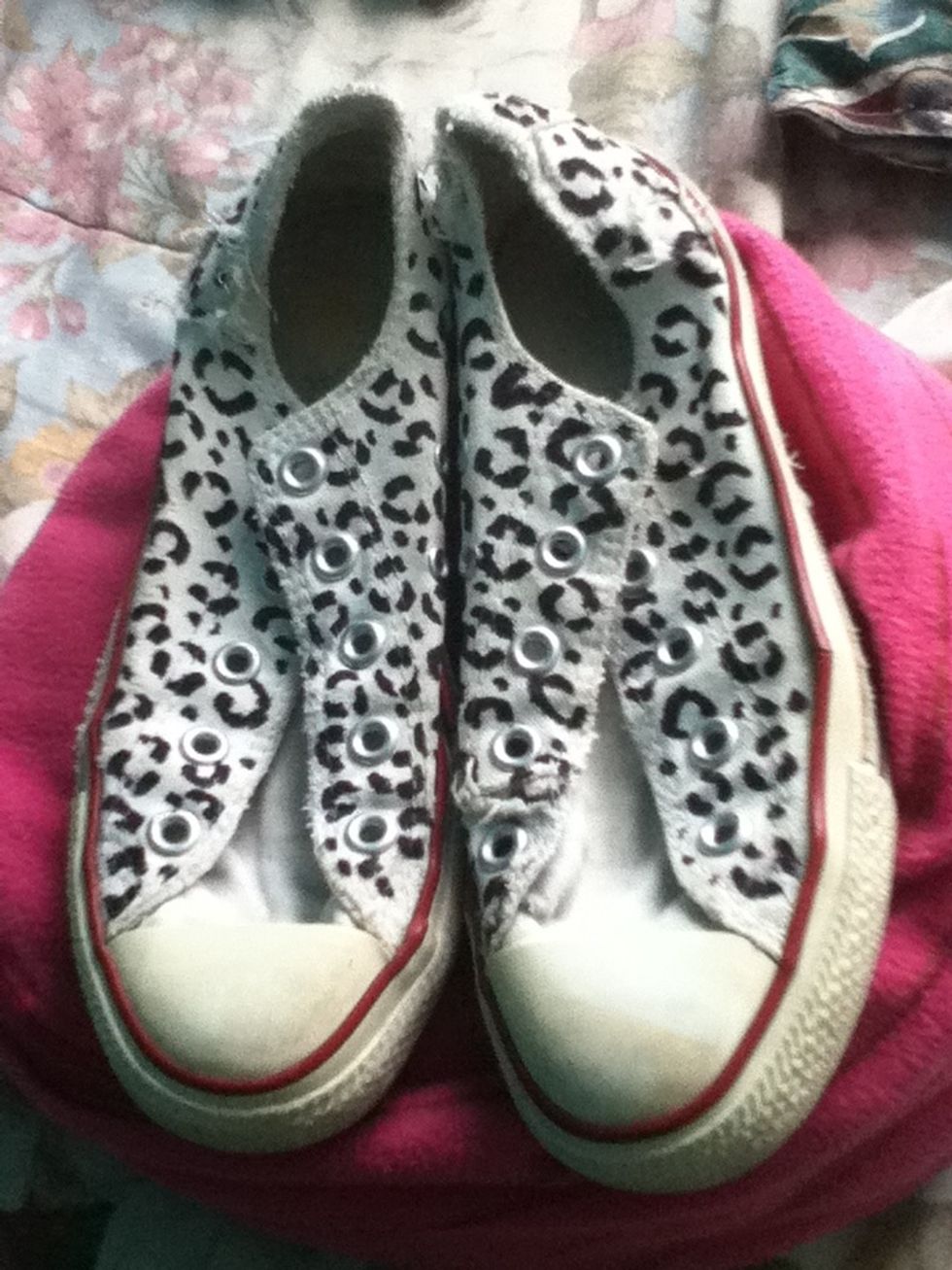 When your converse get finally fill of spots make some random dots so they look better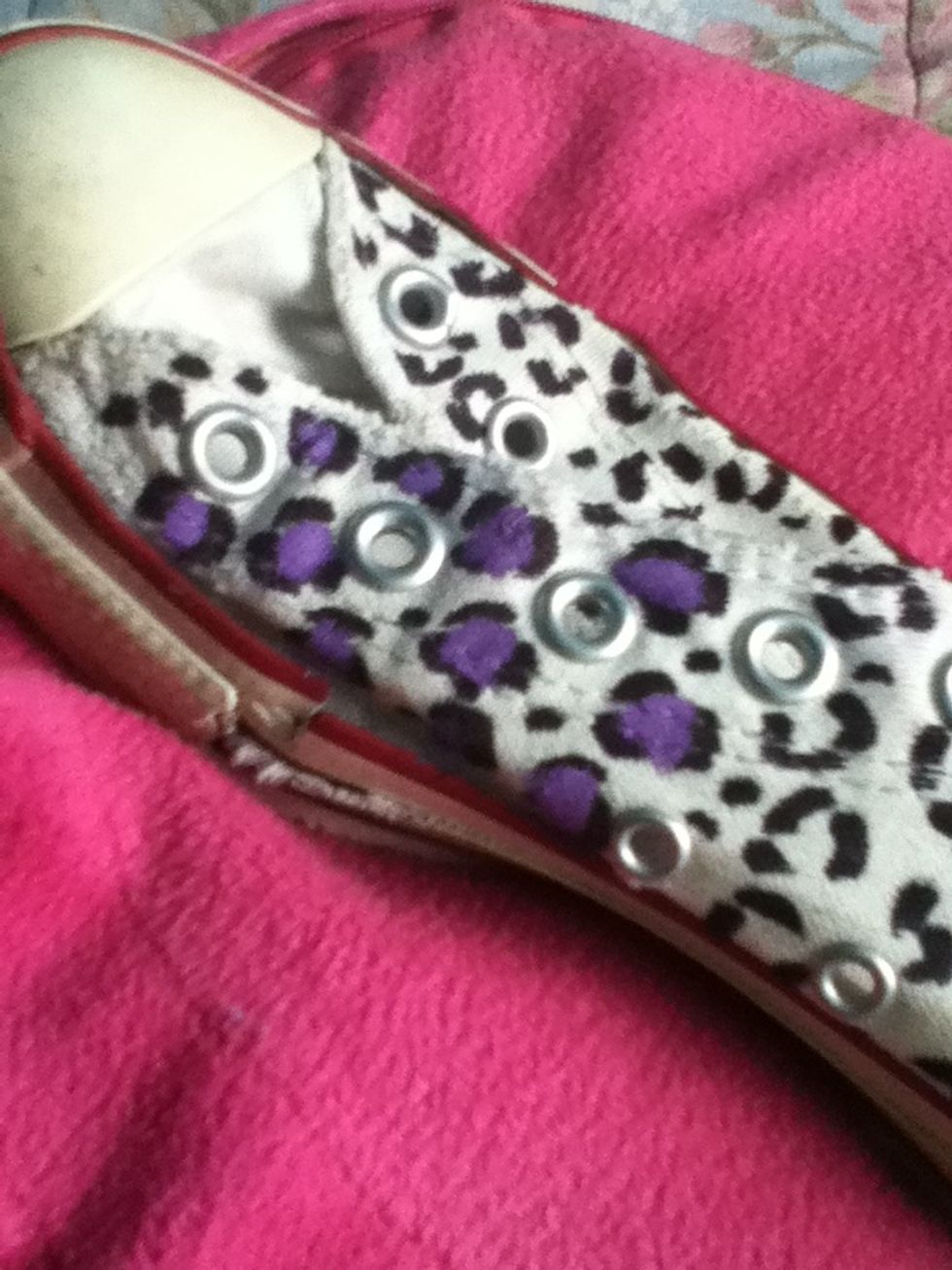 Now it's time to take the brush and start to fill the spots with your acrylic paint. I use purple because I like it you can use your favourite colour or the colour you want!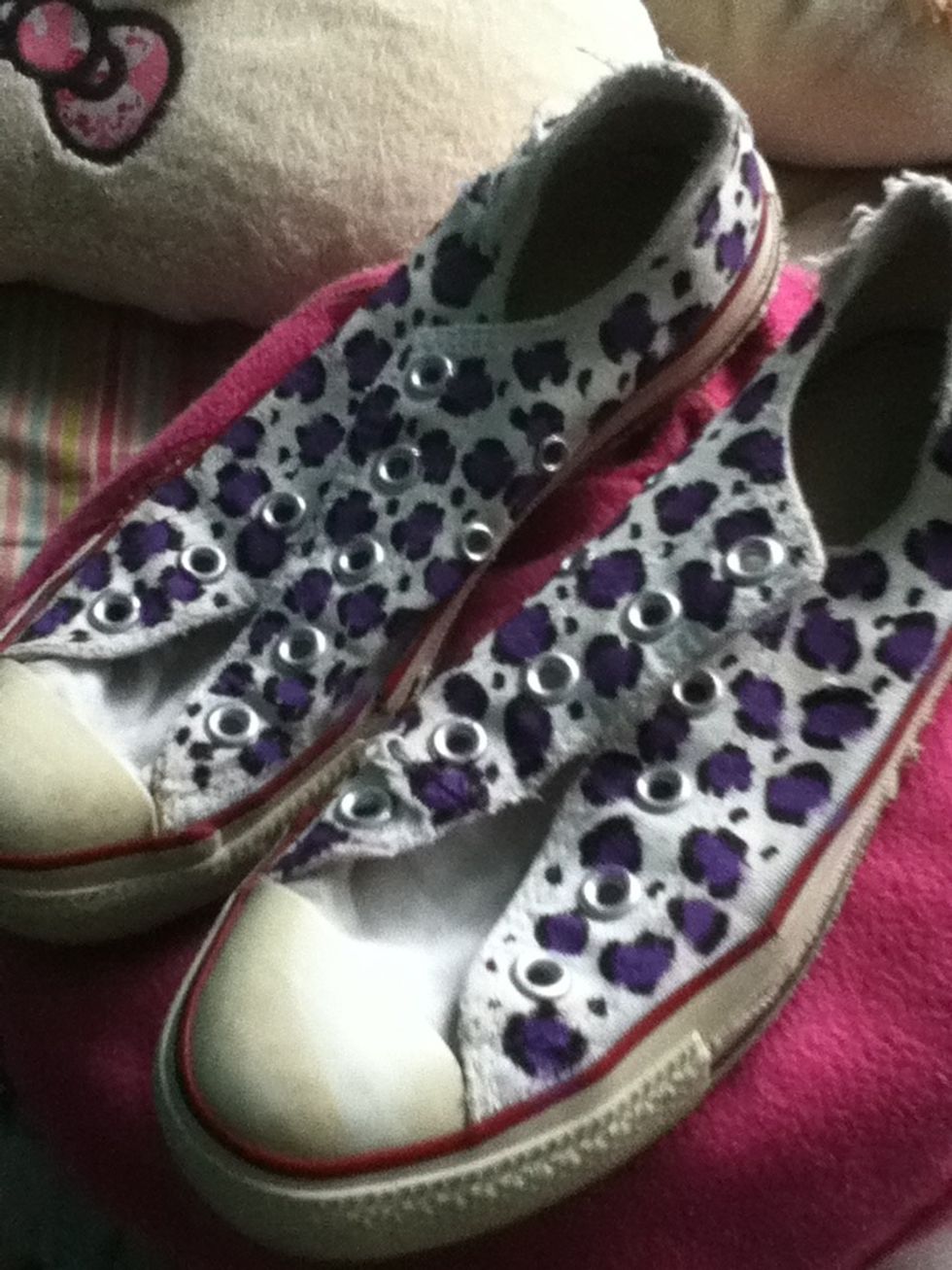 When you finish to coloured the spots let them dry and that's it!!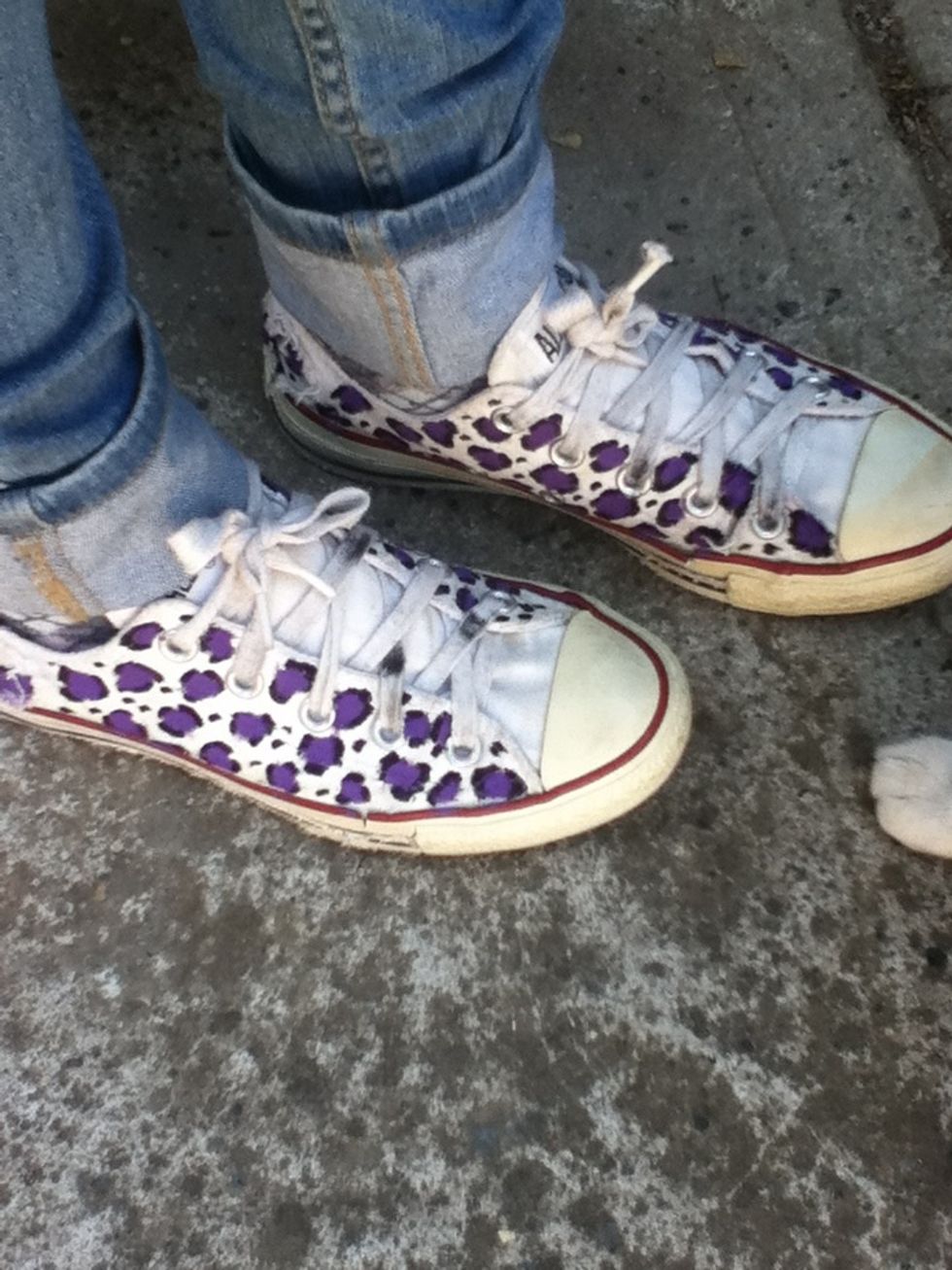 You can wear your cute converse everywhere!!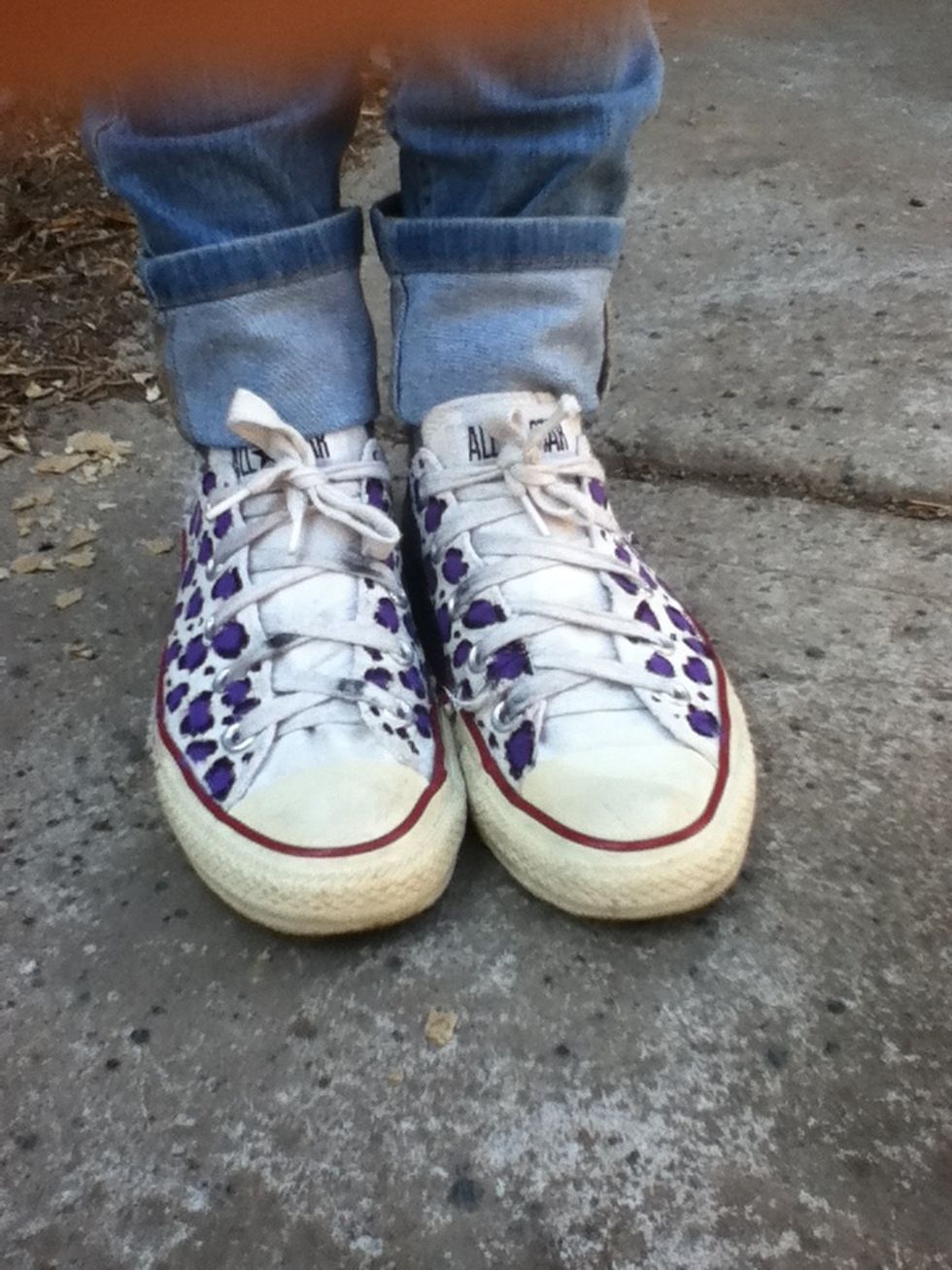 I hope you enjoy this tutorial and try this on your shoes!! It's very simple and everyone will love them!! Thank for watching!! =•.•=
The creator of this guide has not included tools