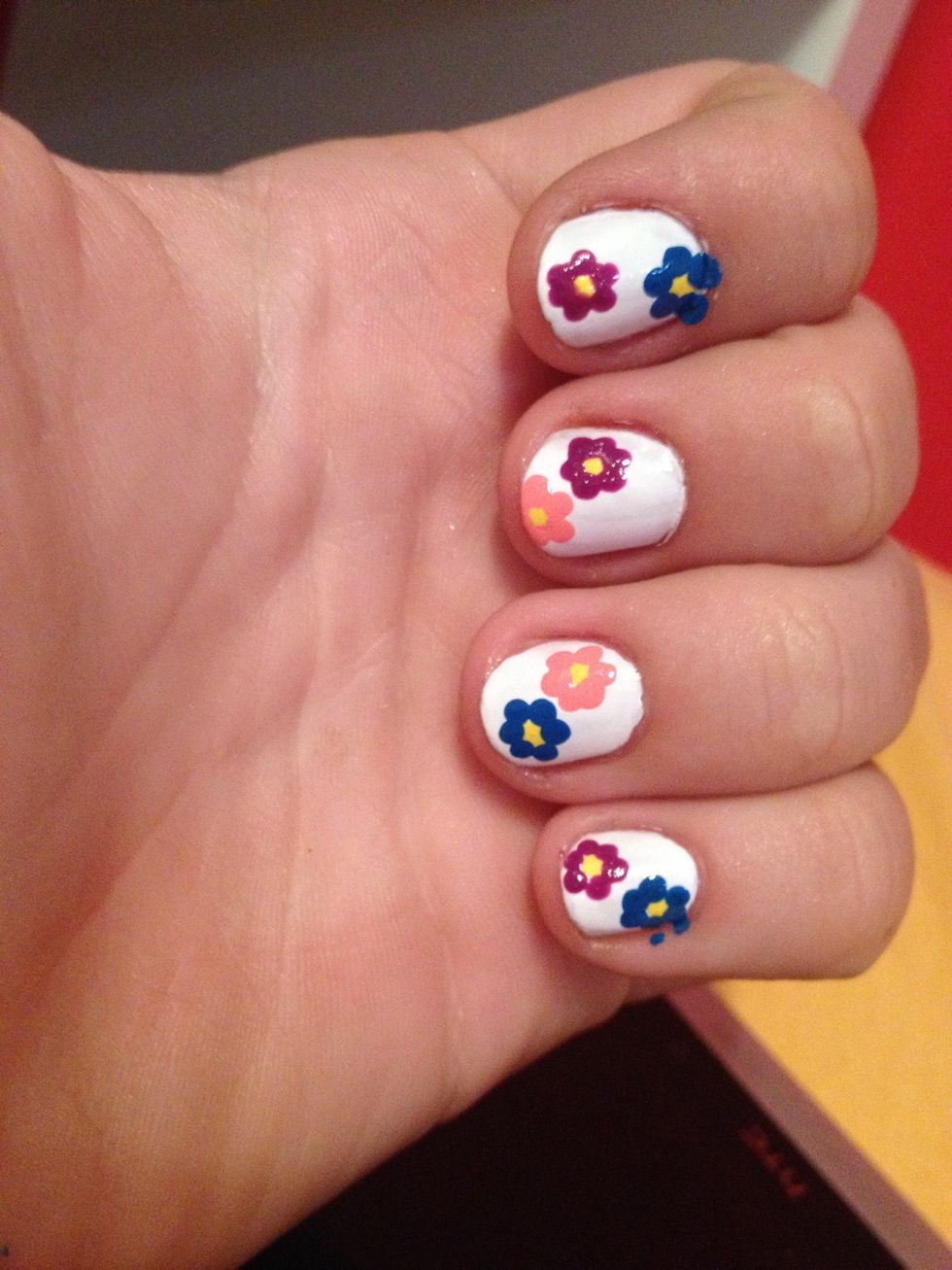 This is how it will look in the end.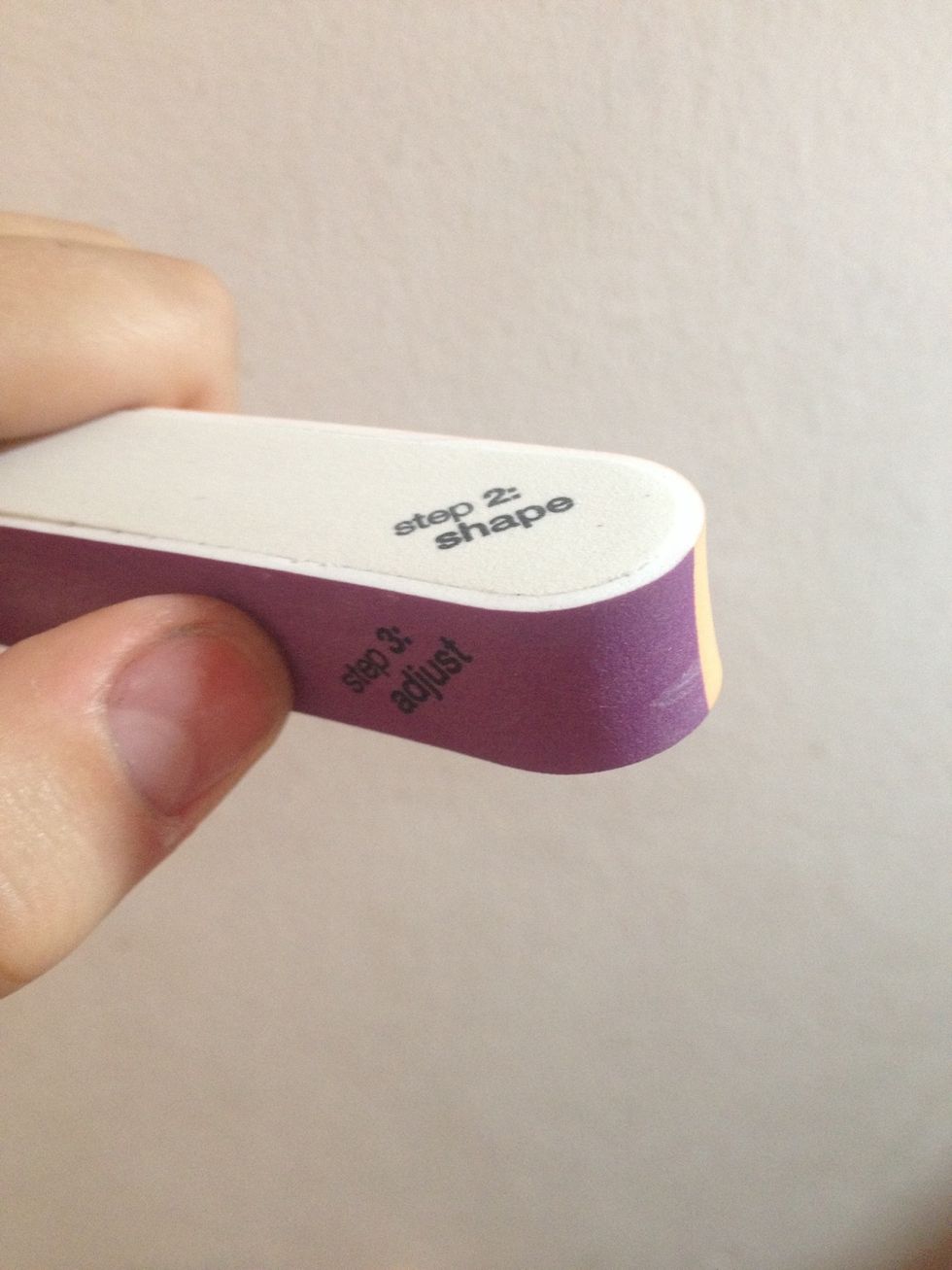 First of all, clean and file your nails until they look good again :)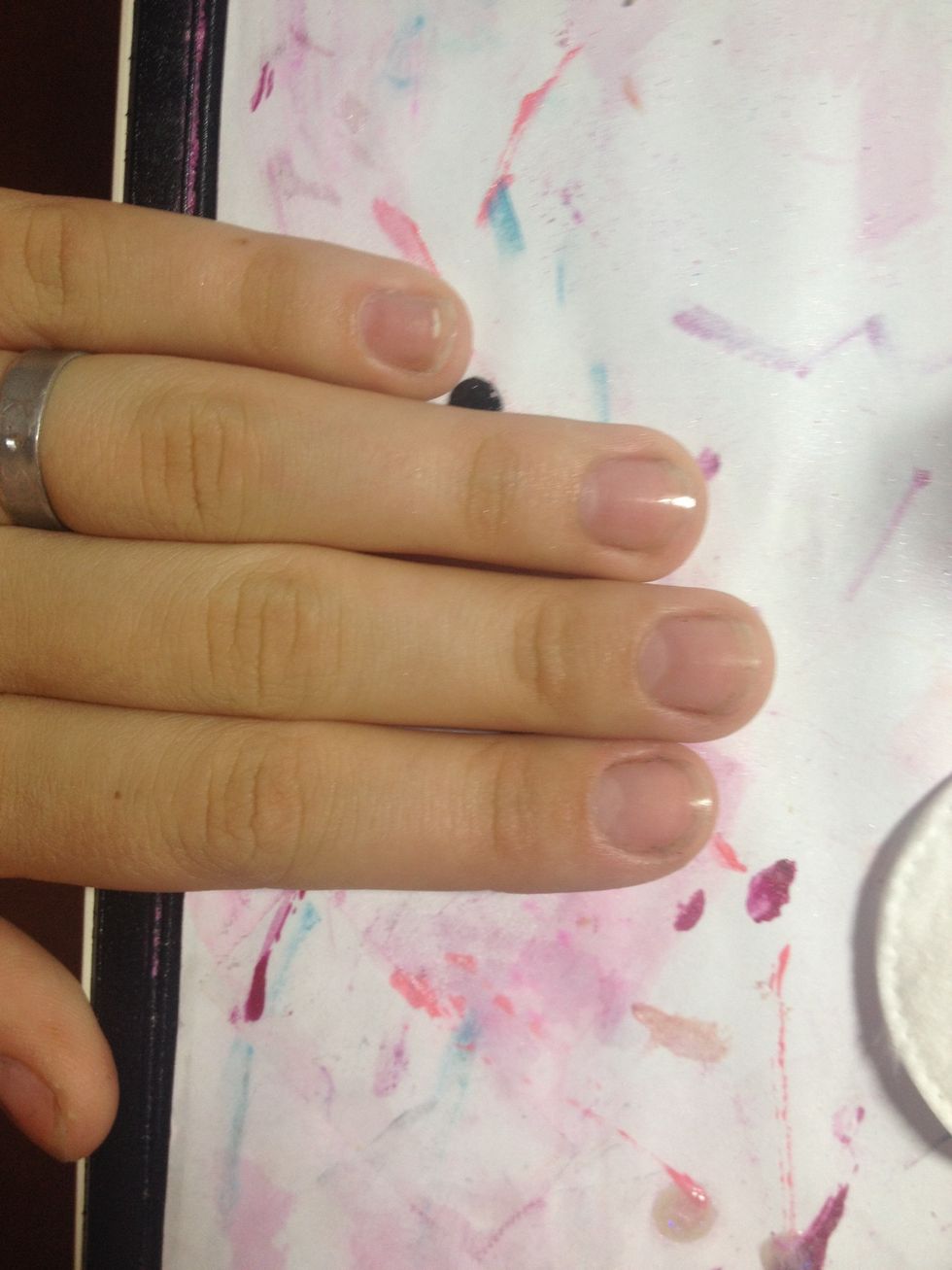 Sorry for my hands, they are unbearable ugly, I know 😅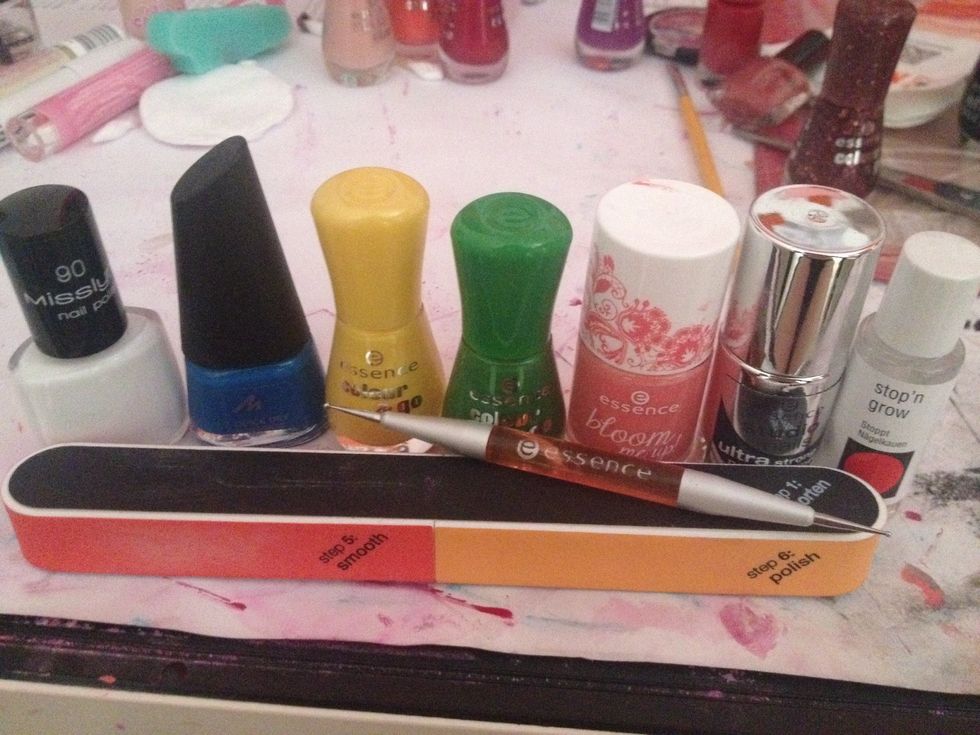 So here's the stuff I'm gonna use: nail hardener, white nail polish, different colors, dotting tool, etc.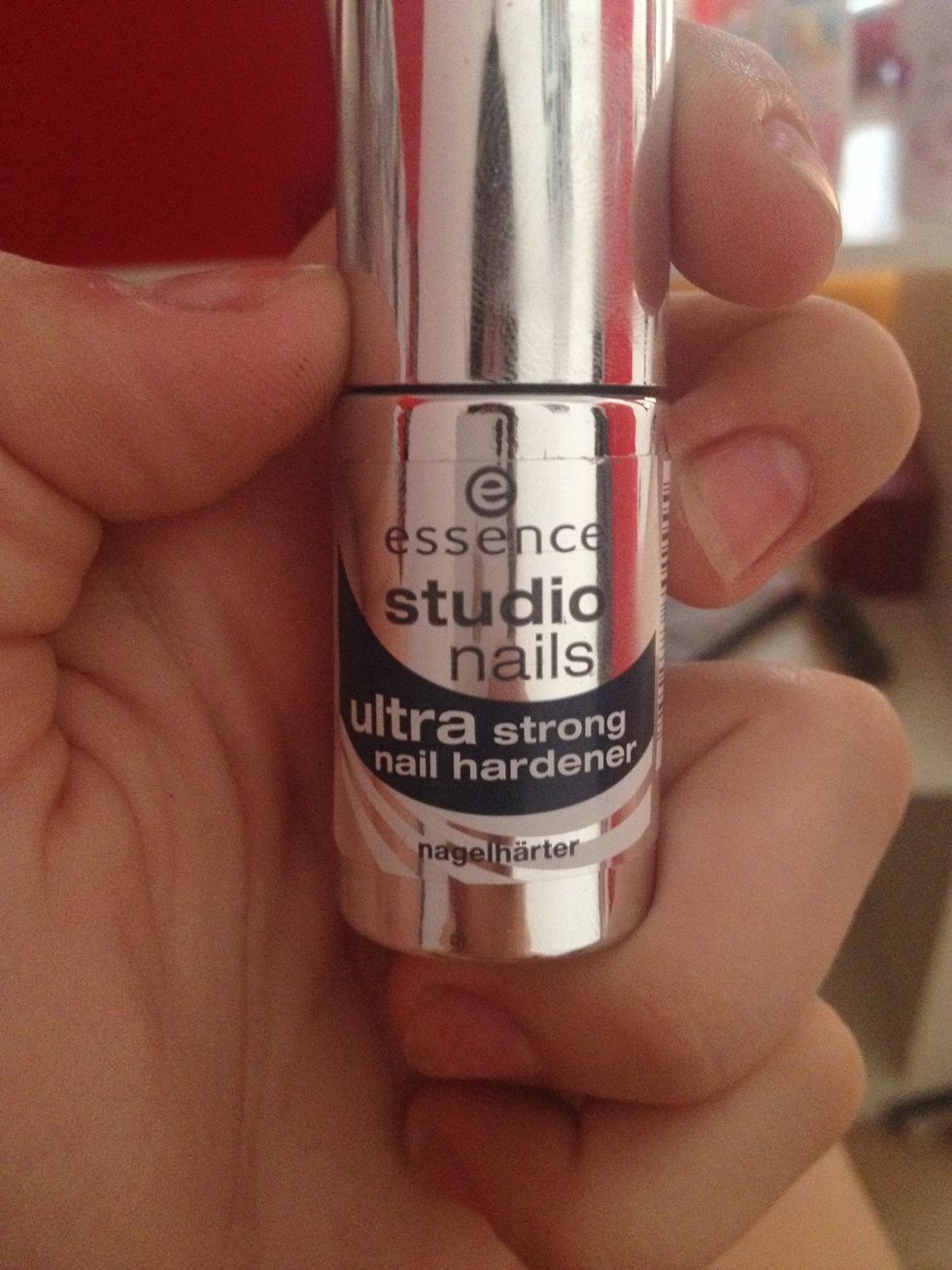 First layer will be this one, it's really useful for nails that tend to break easily, but it's optional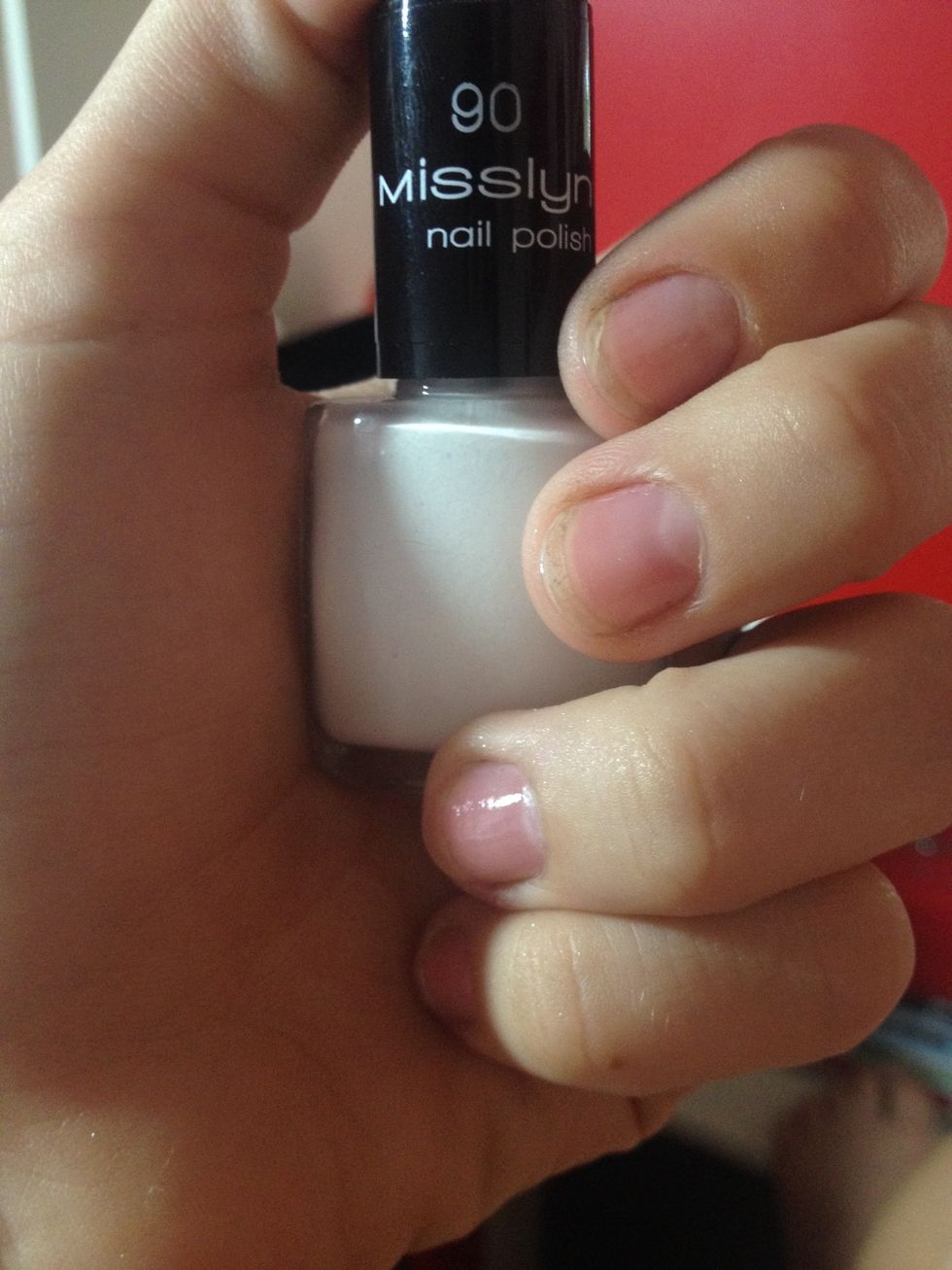 Next step: White nail polish. I'm gonna use Misslyn No. 90. Haven't used it before so I can't tell you whether it's a good one or not ;)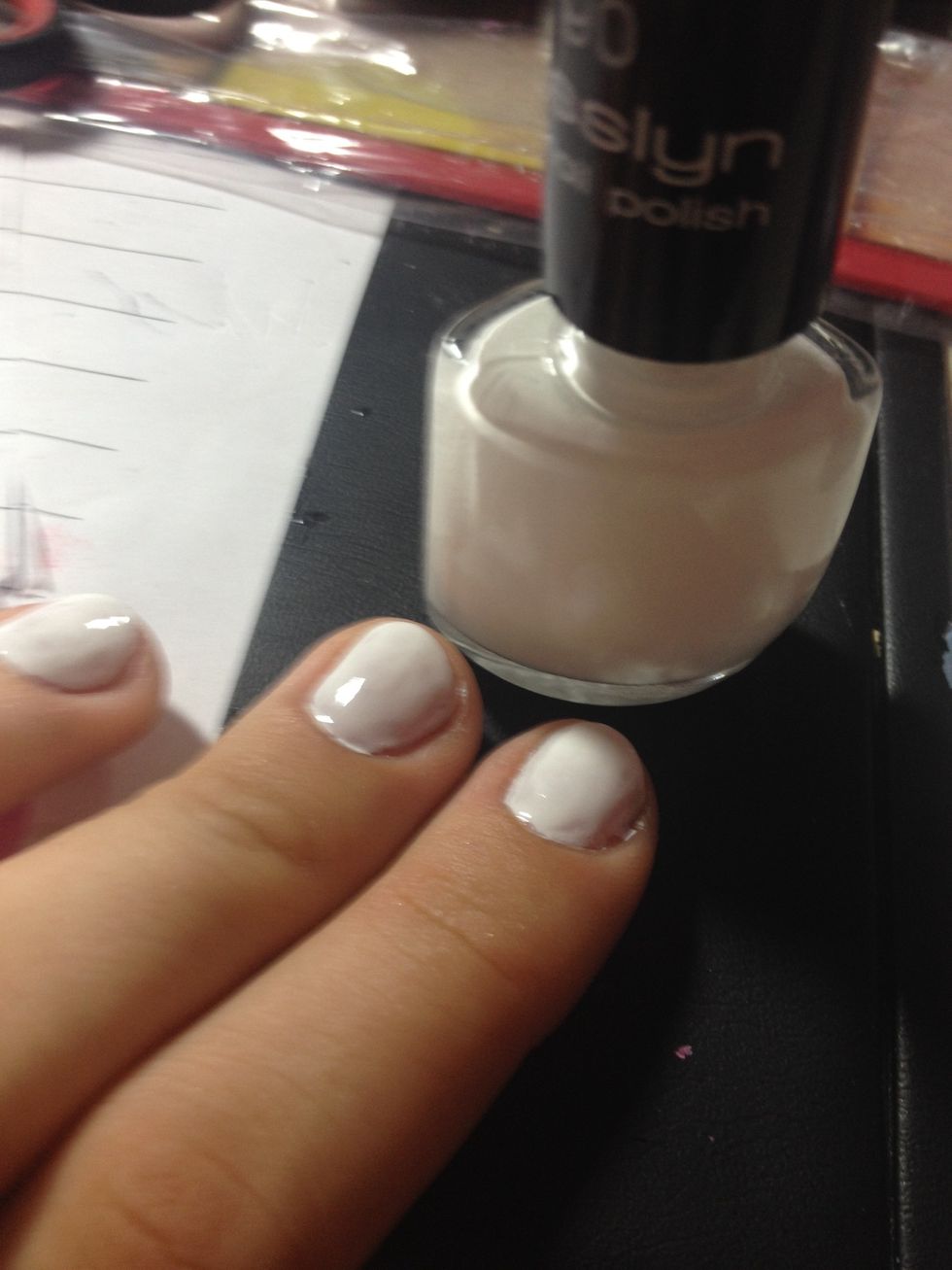 Apply 2 coats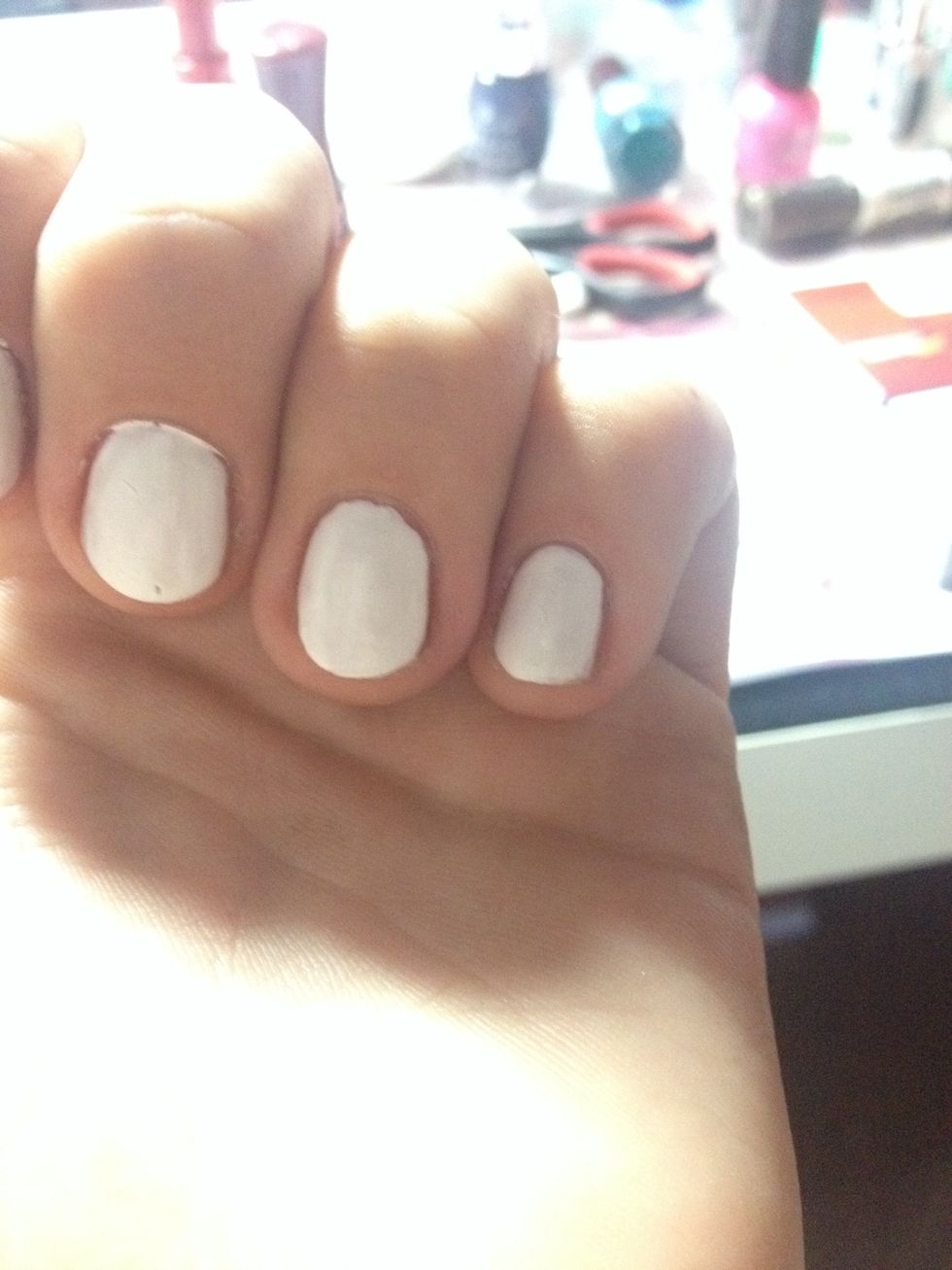 Let dry for at least half an hour. (I waited over 1h!)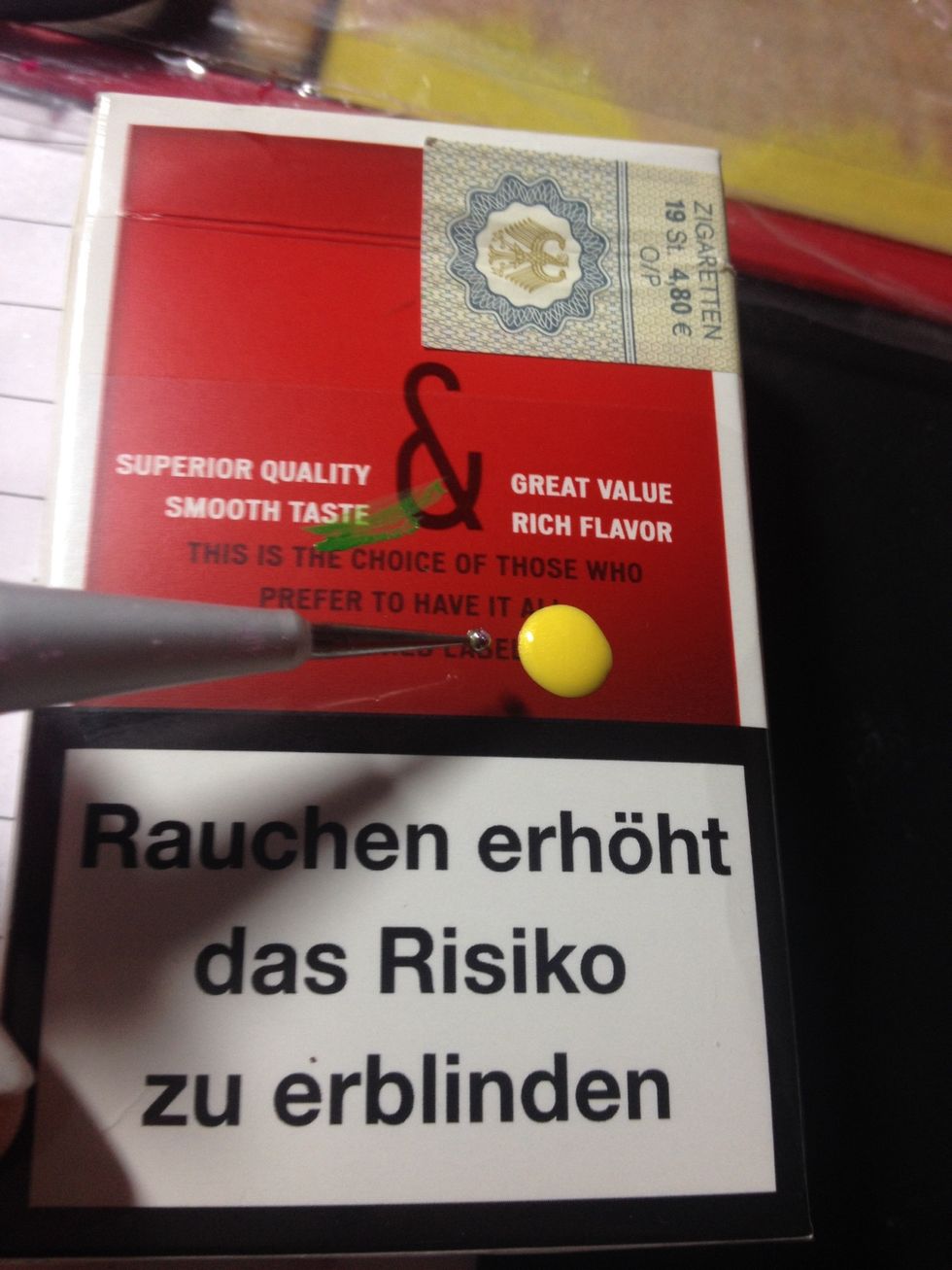 Place a drop of the yellow nail polish on a piece of paper. Dip the dotting tool into it.
Two dots for every finger (except the thumb, I'm gonna leave it out. Let dry completely.)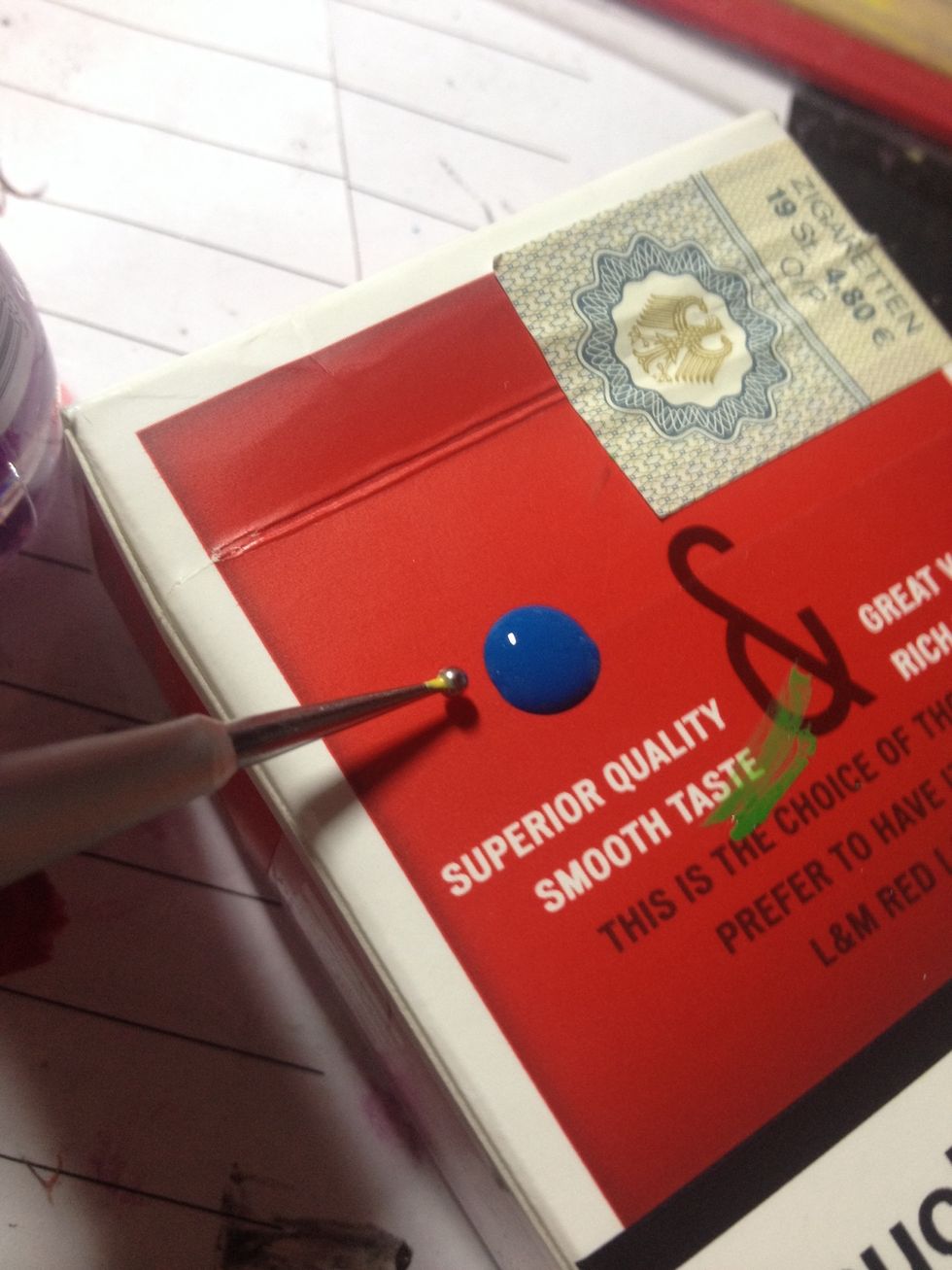 Repeat with other color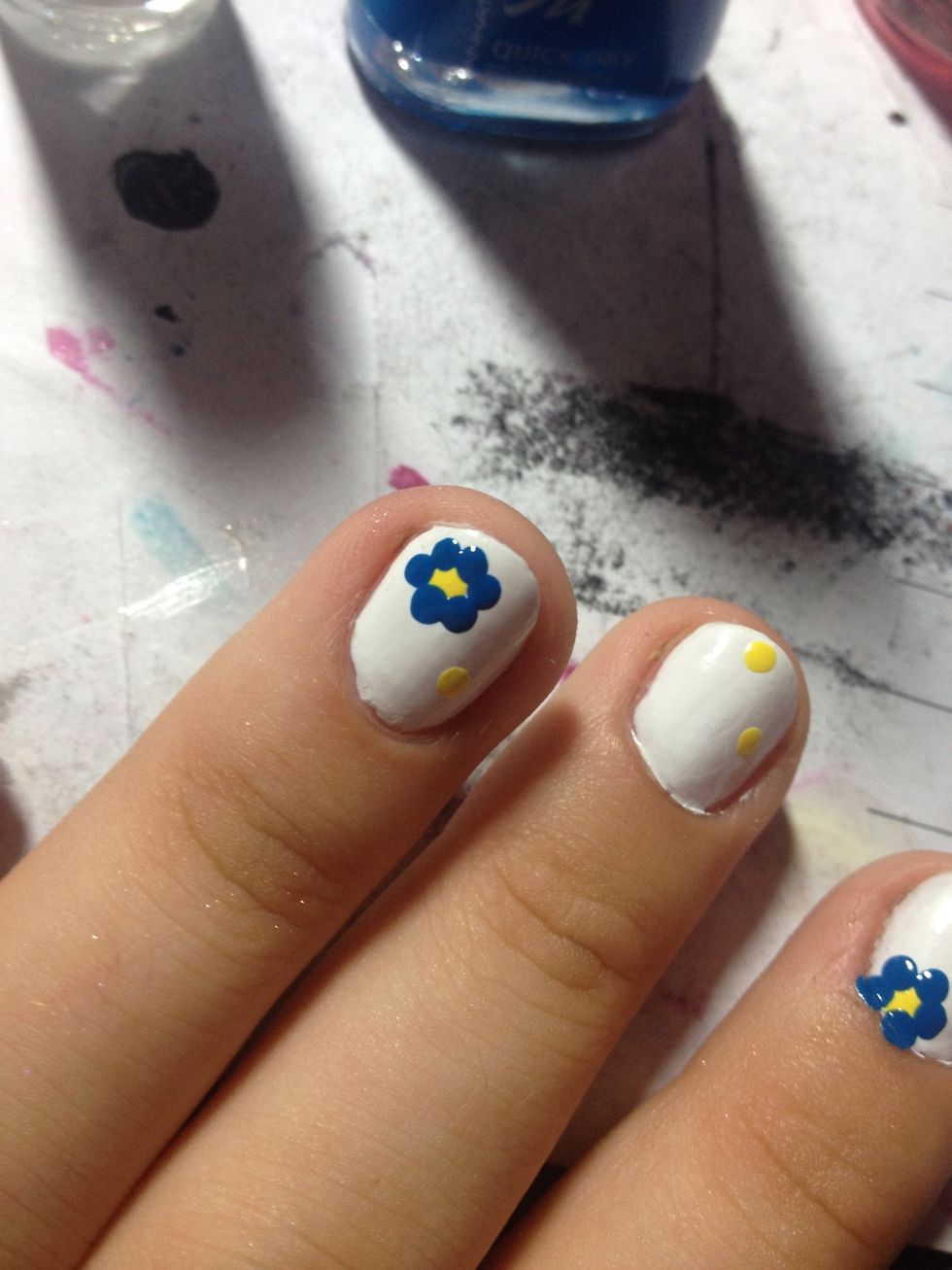 And draw the petals. Just place 5-6 dots around the yellow one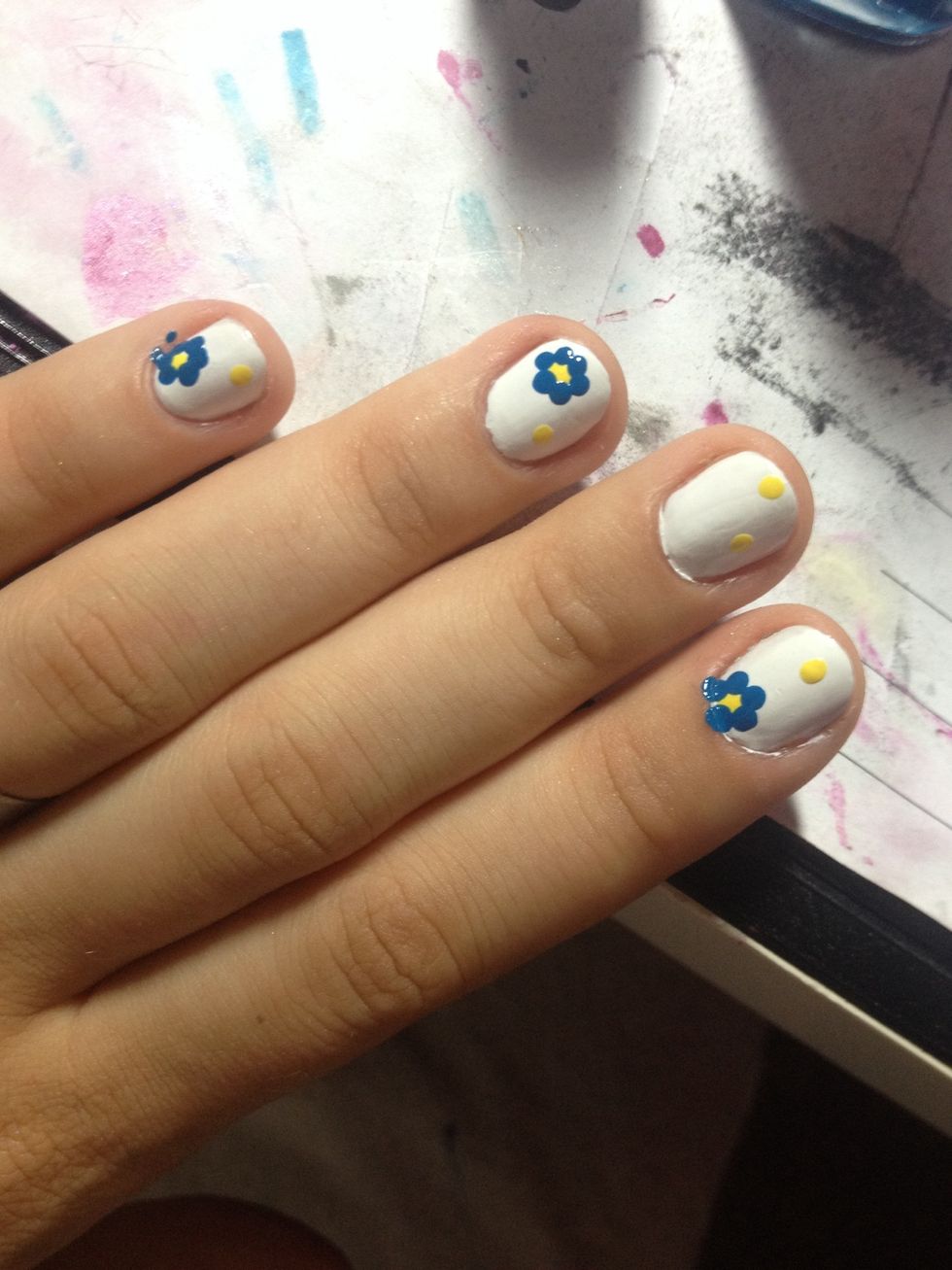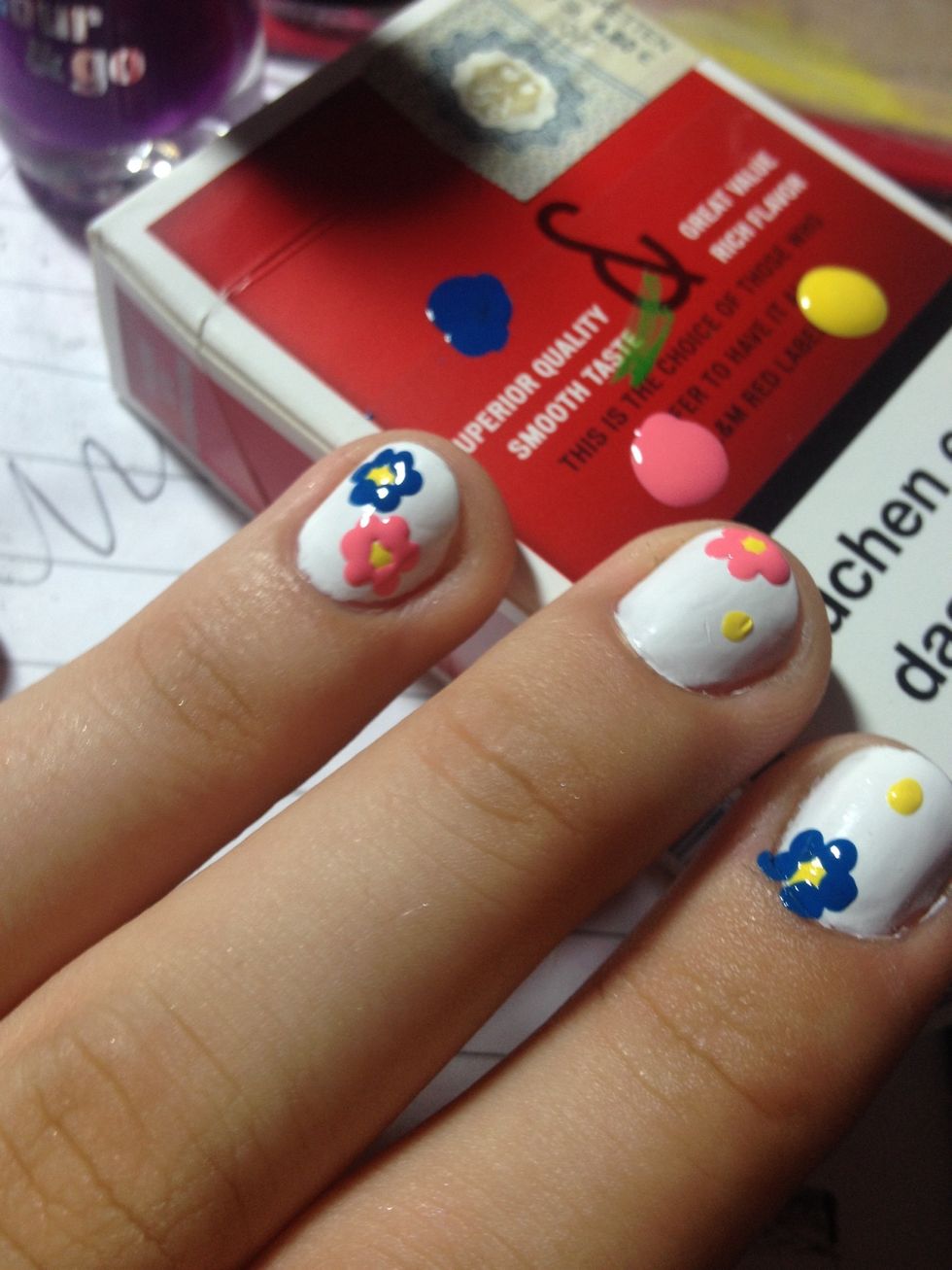 Another color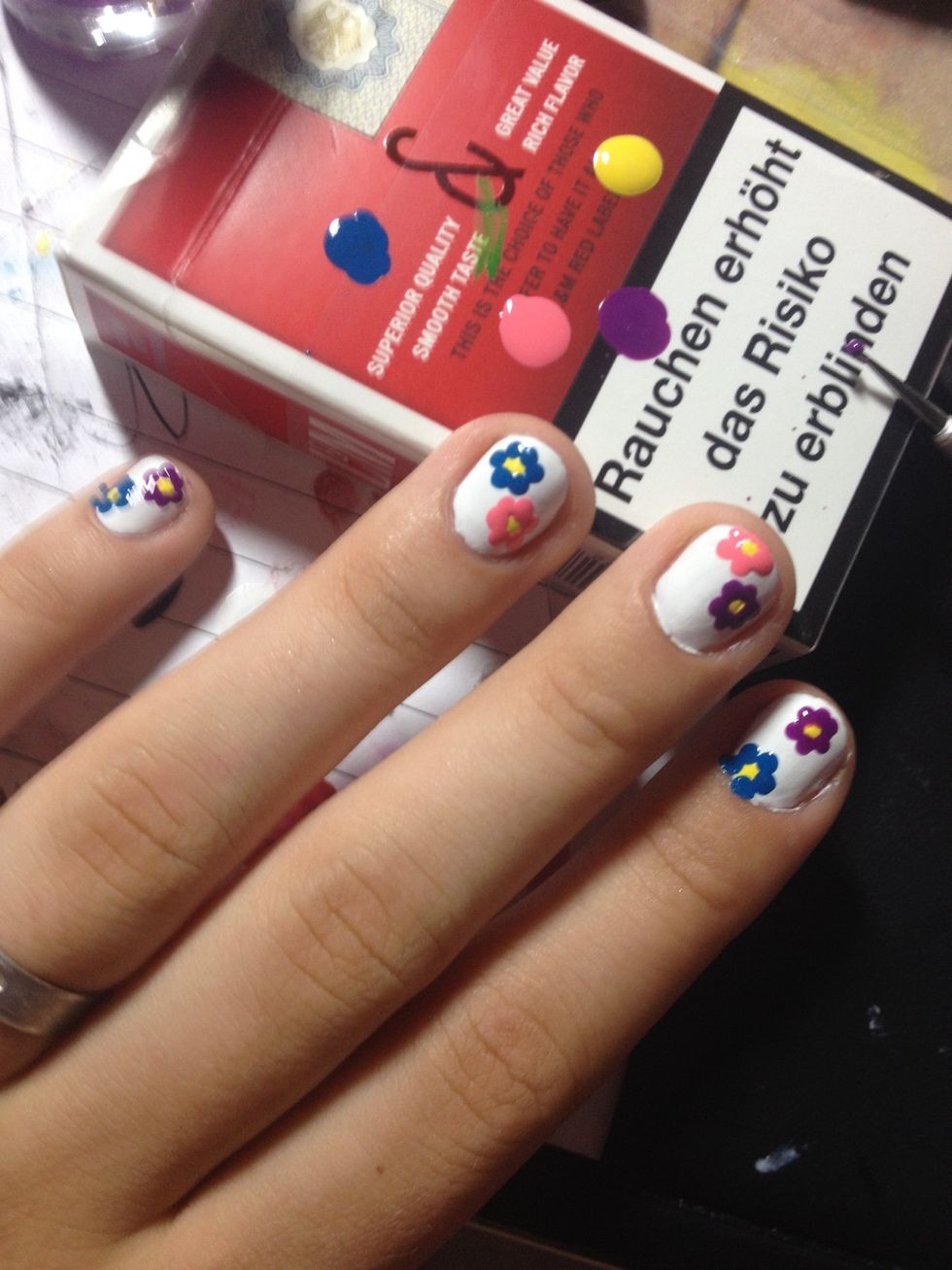 ... and the last one ...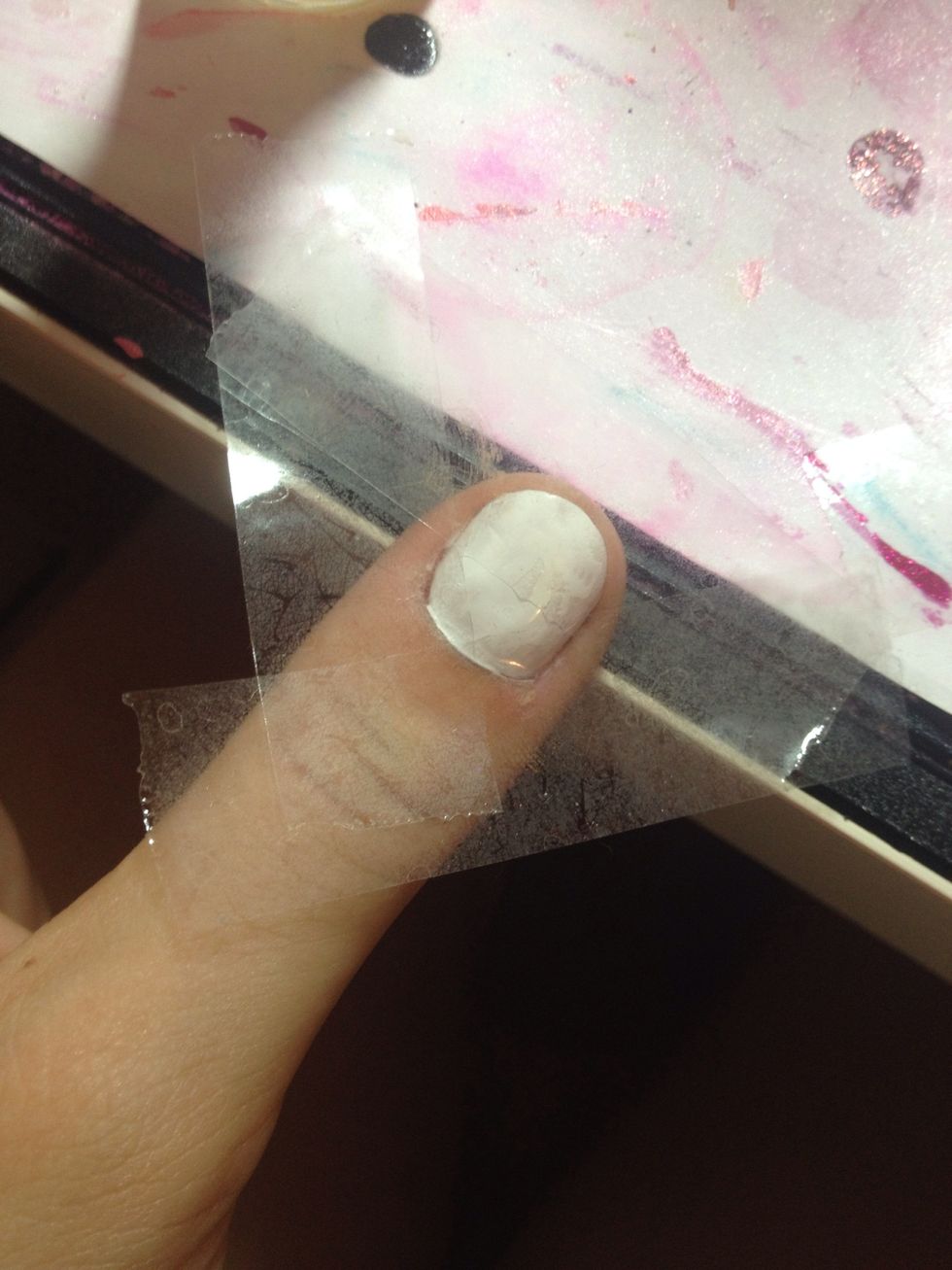 For the design for my thumb i taped a triangle on the nail. Stick the tape on your clothes before so it doesn't take the white polish with it when pulling off.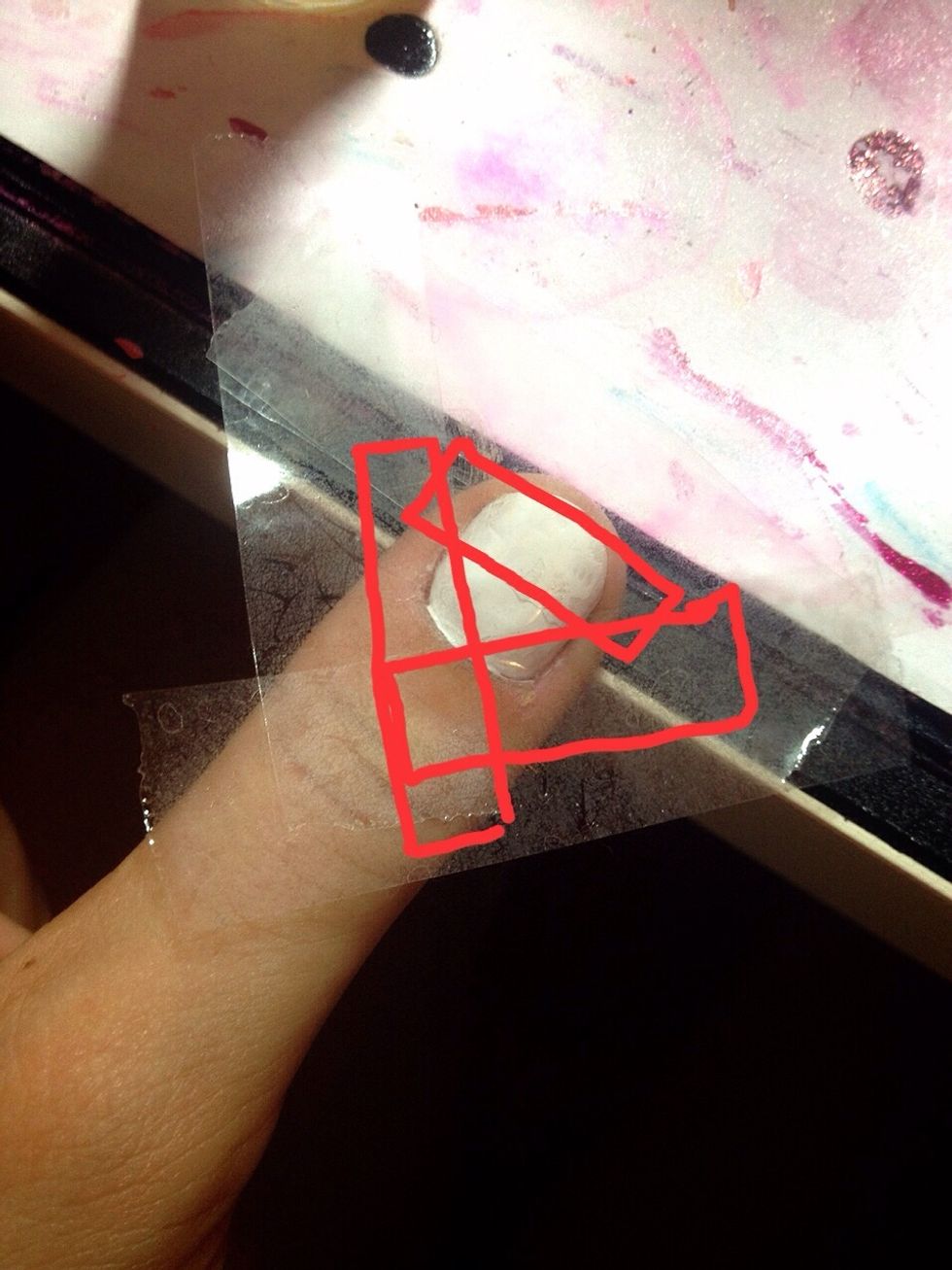 In case you couldn't see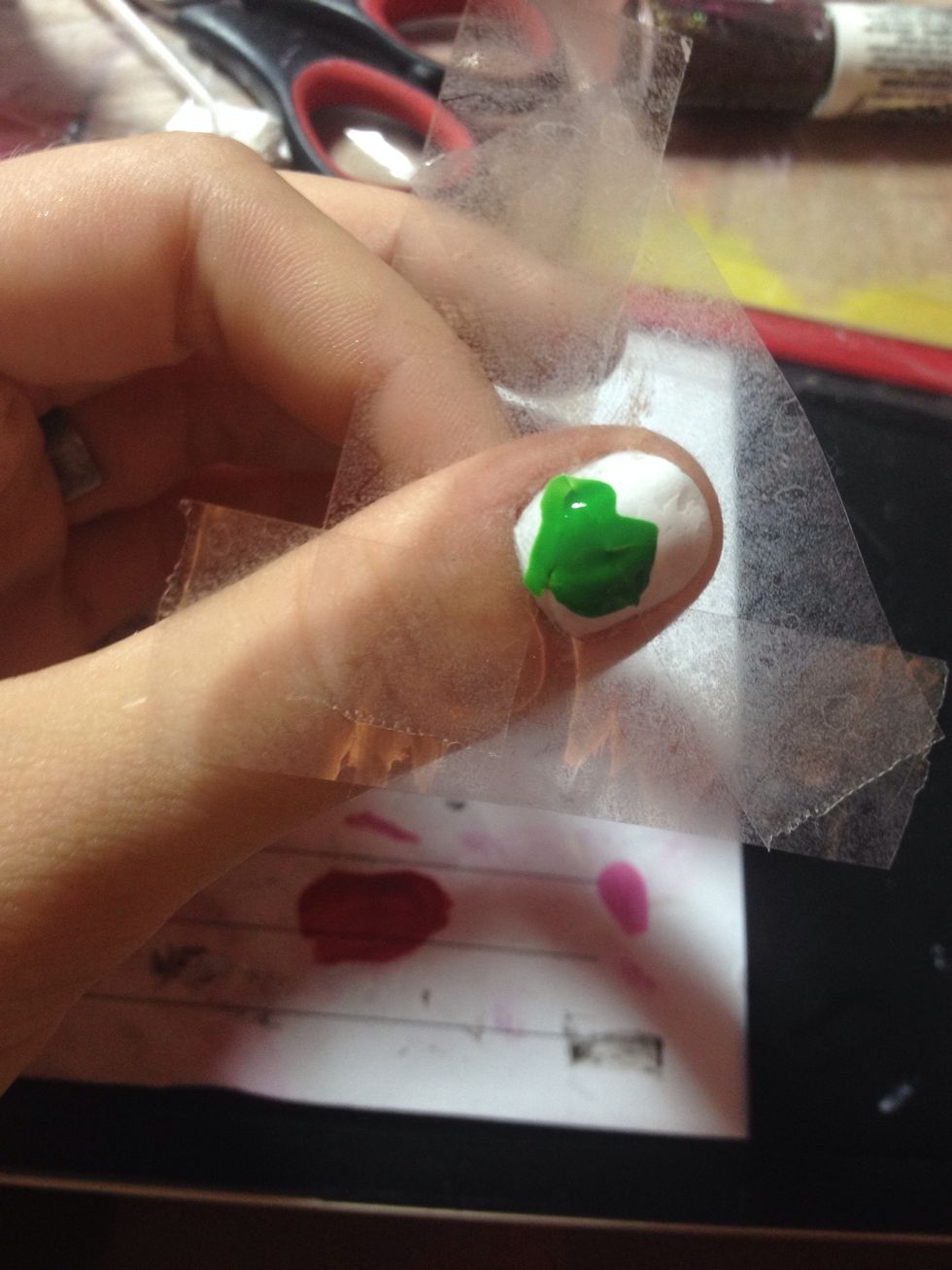 Green polish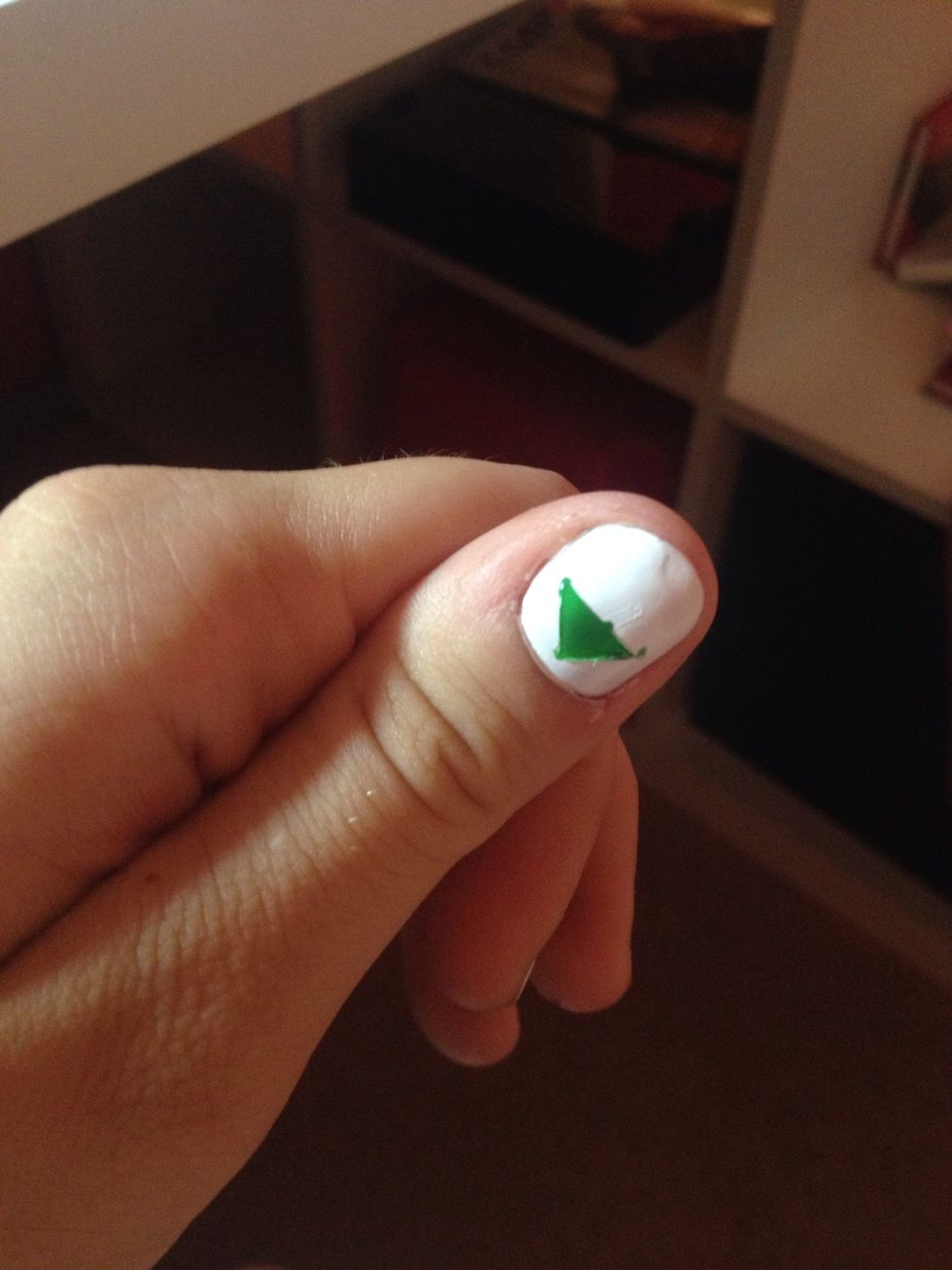 After drying, pull tape off.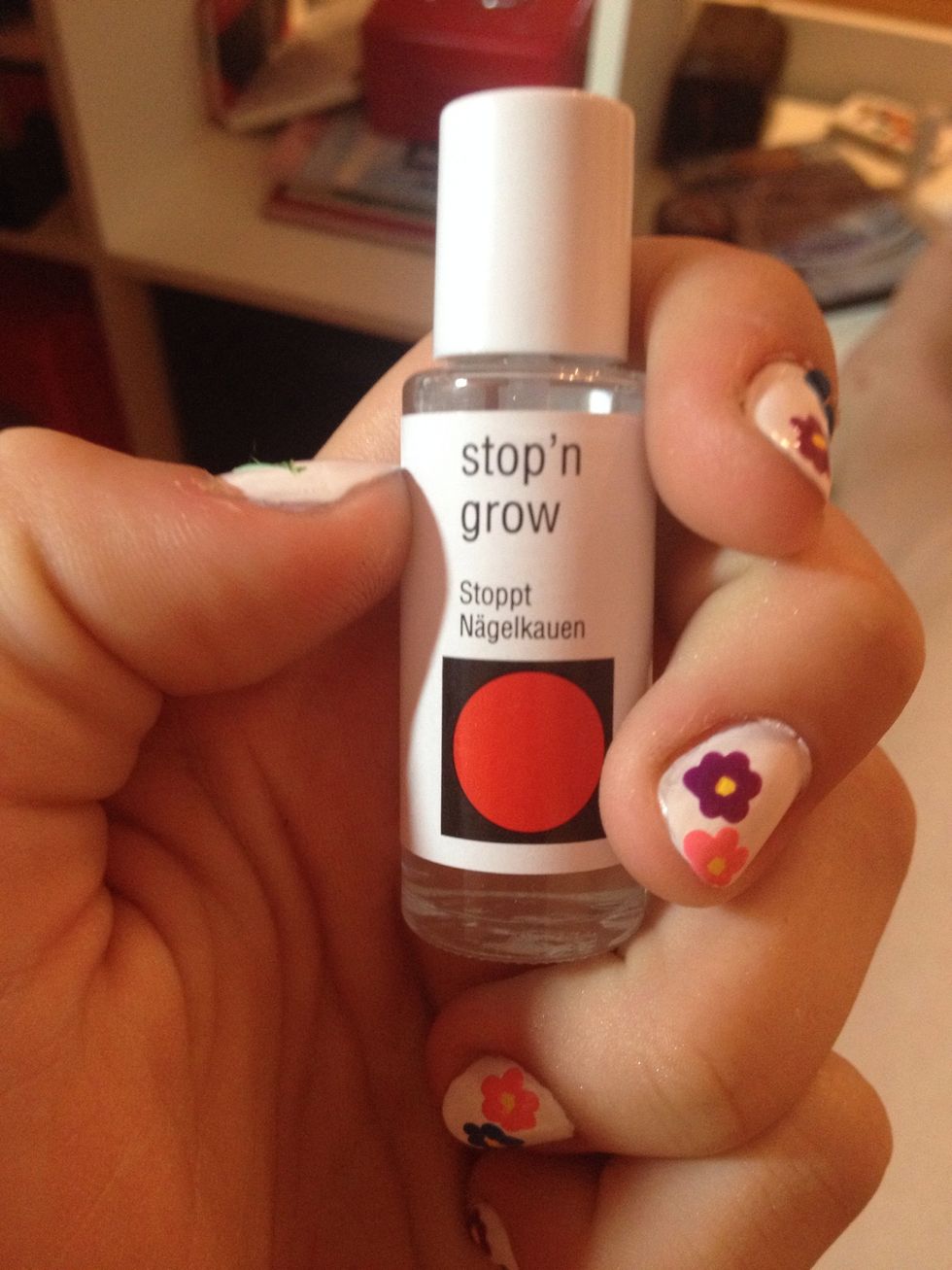 Let dry completely, then top coat. For me it's stop n' grow, a clear polish with terrible bitter taste because I tend to bite my nails.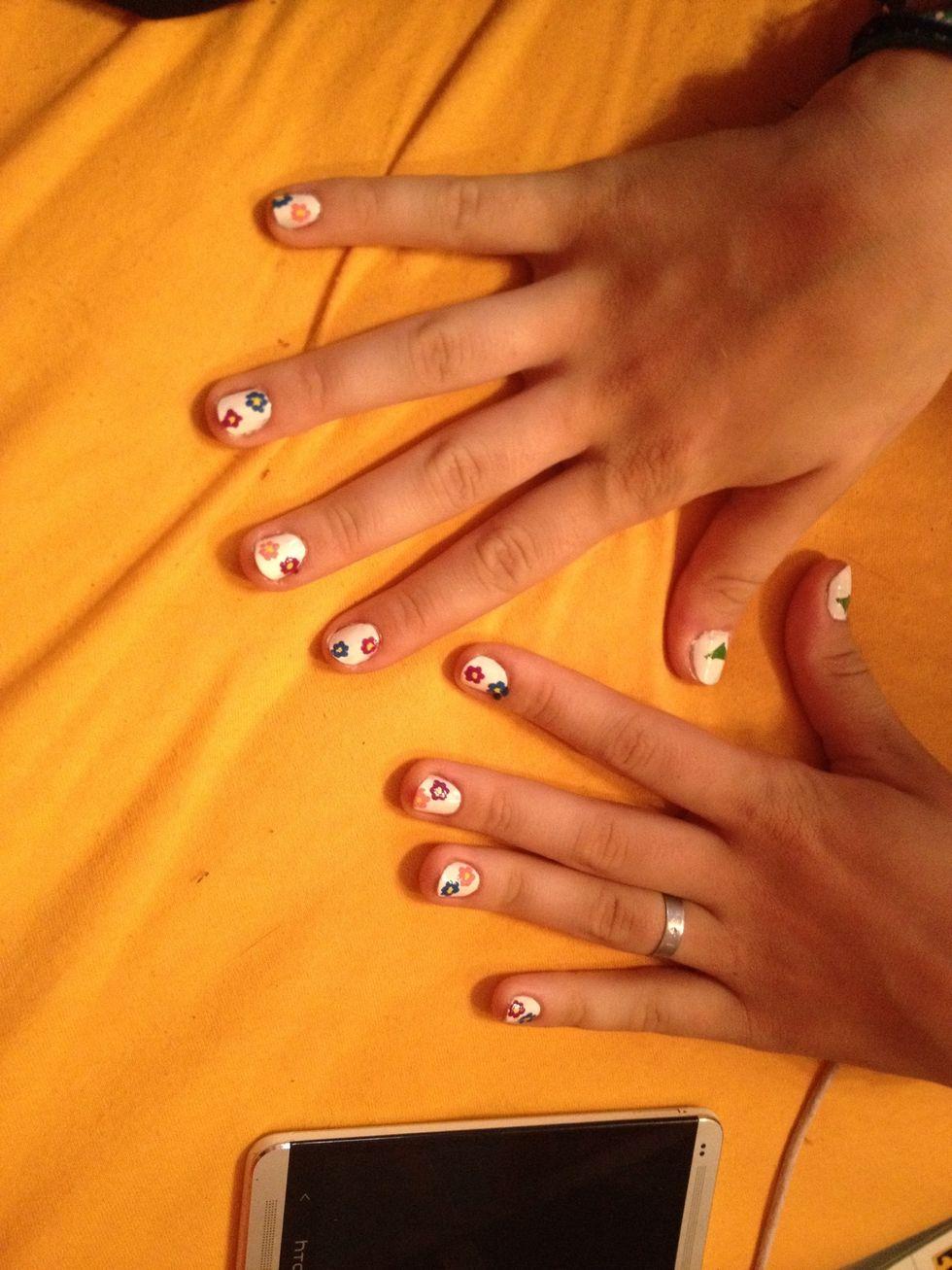 Result :) I hope you like it 💅 Thanks for reading my guide
Nail Polish (different colors)
File
Dotting Tool