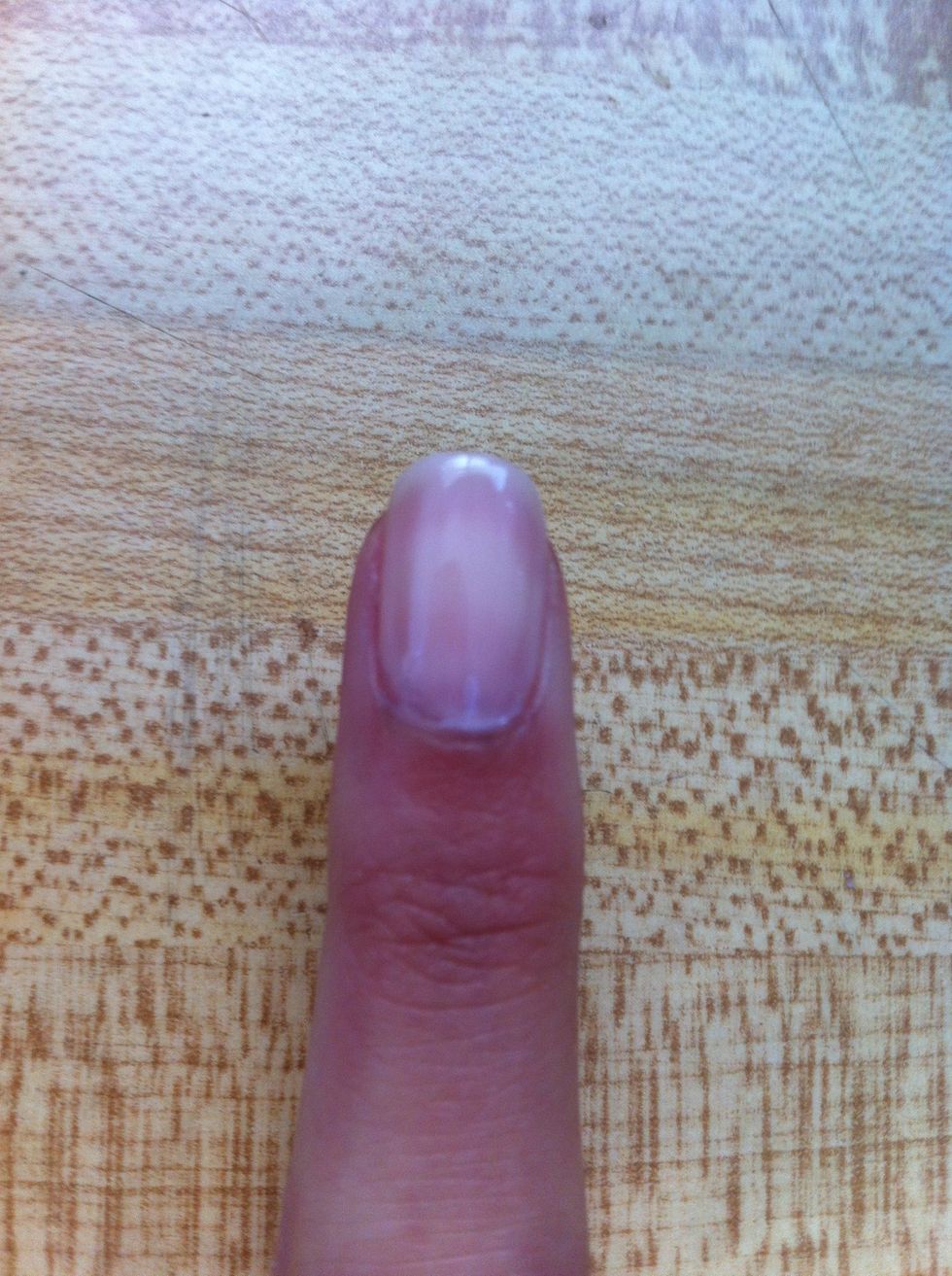 First, apply base coat. Then, paint your nails a beige color.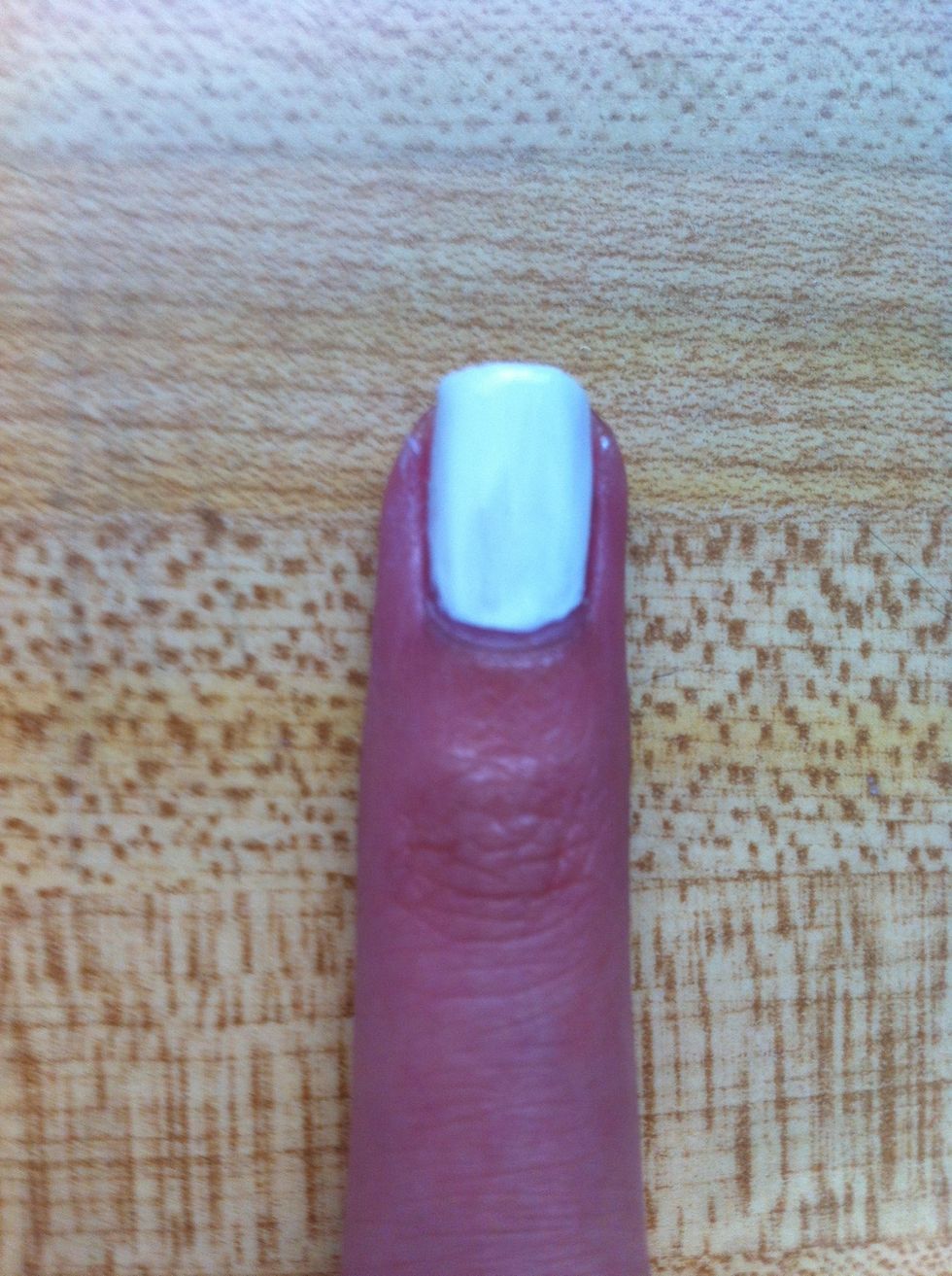 Paint your ring finger white.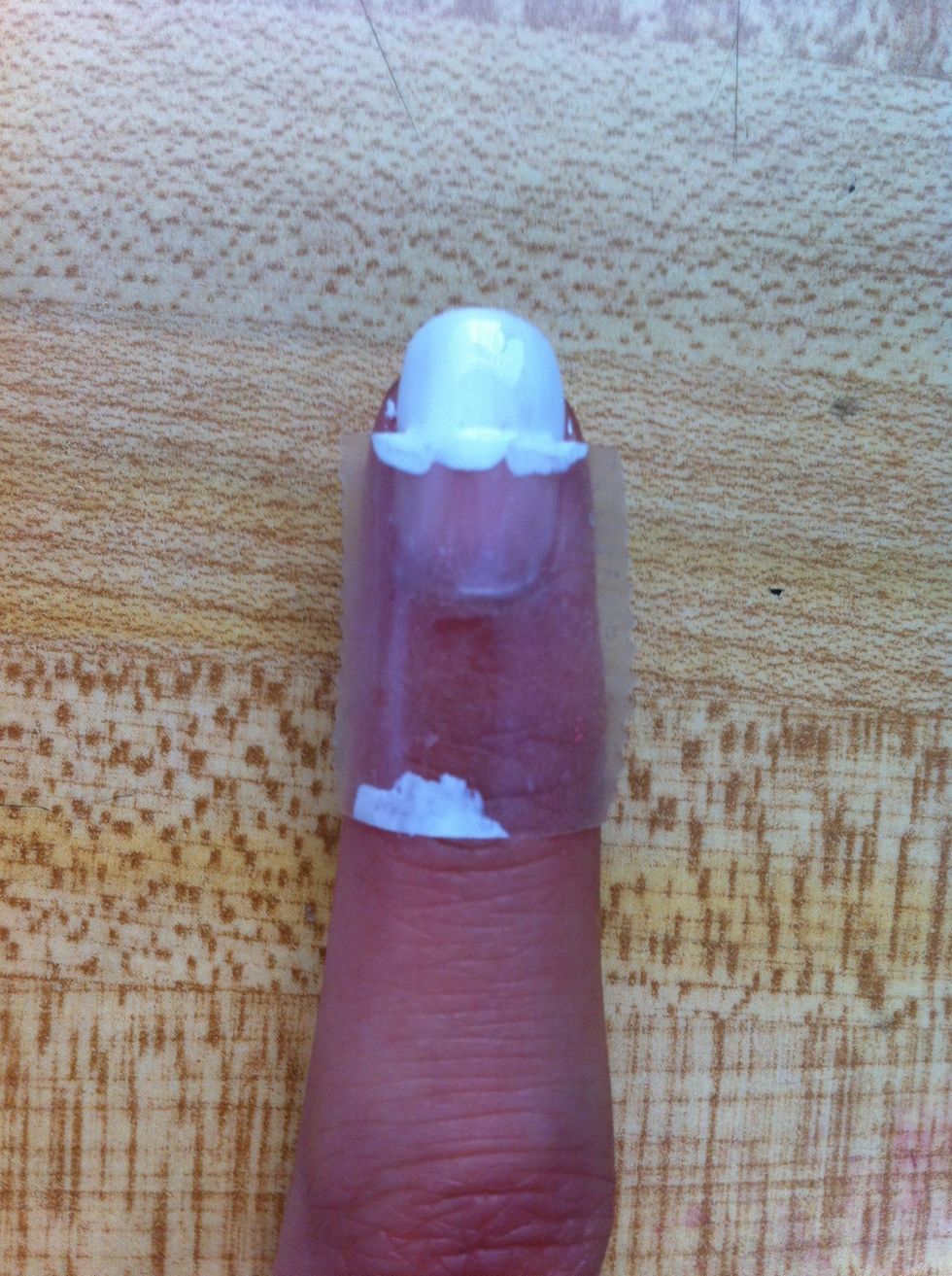 Put tape about a little less then half of your nail & paint it white. (Wait a minute to take off the tape.)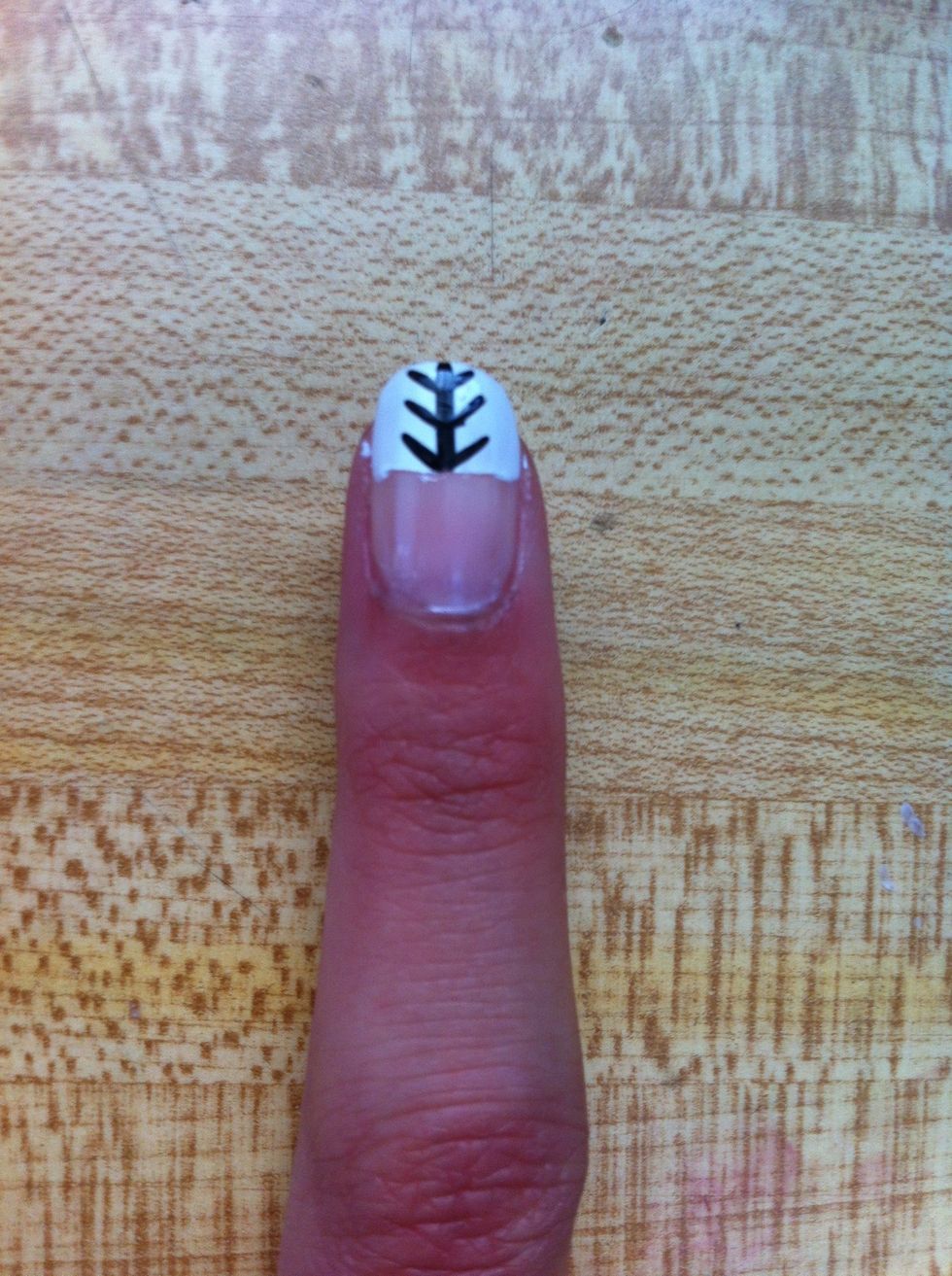 Make a line through the middle and make "V's" looking like upside-down Christmas trees.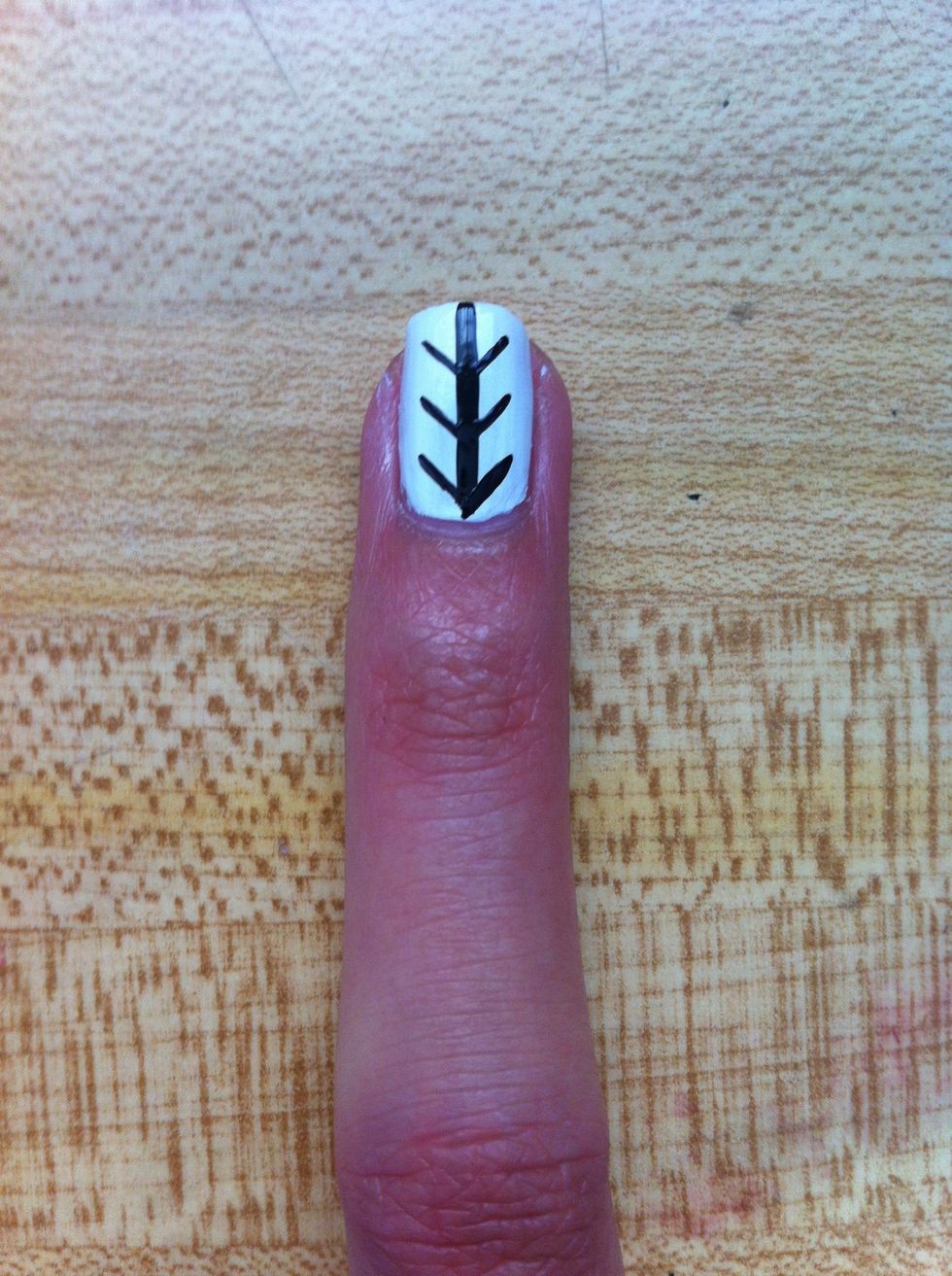 Make the same on your ring finger.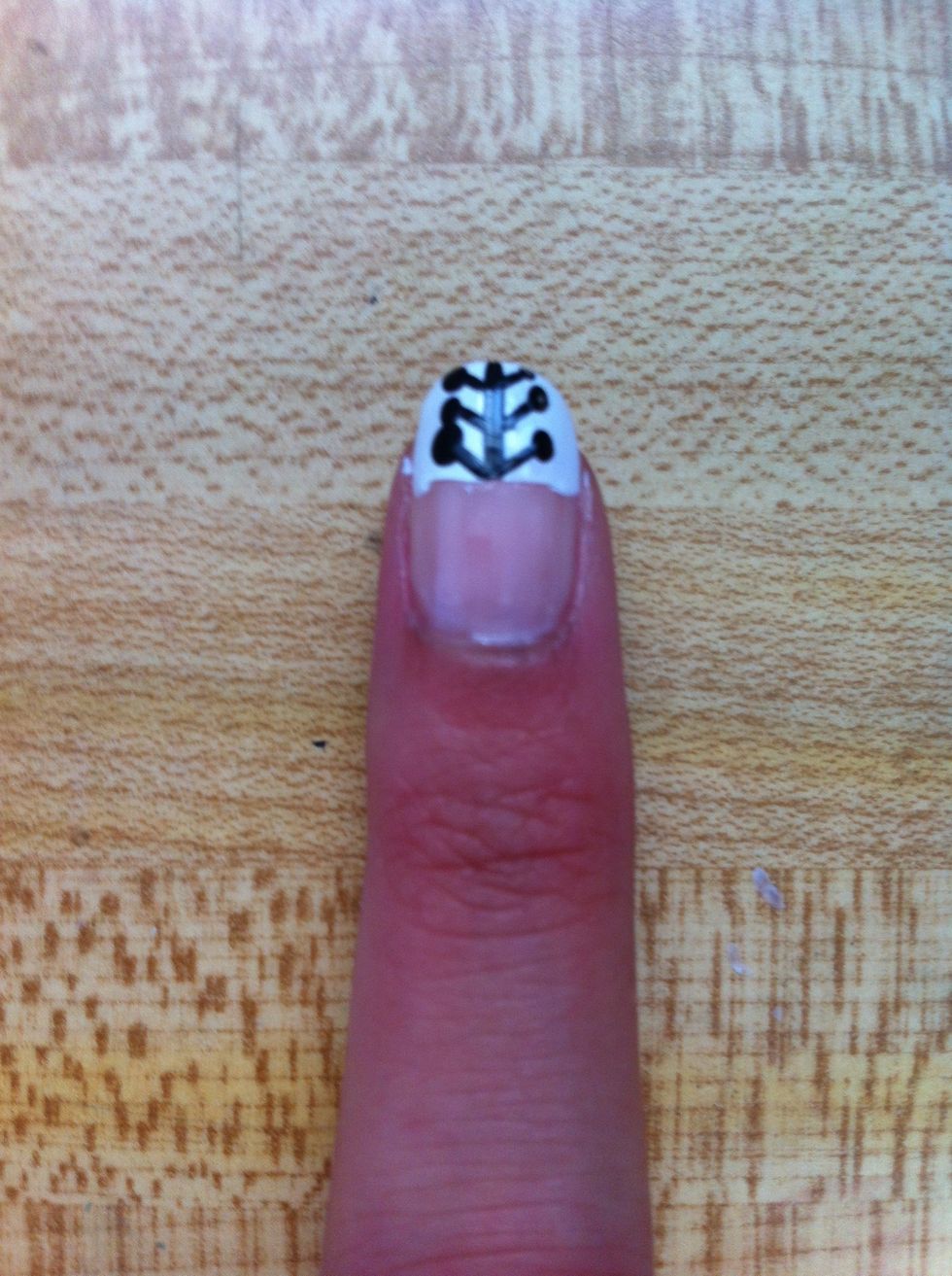 Make small dots at the end of the lines.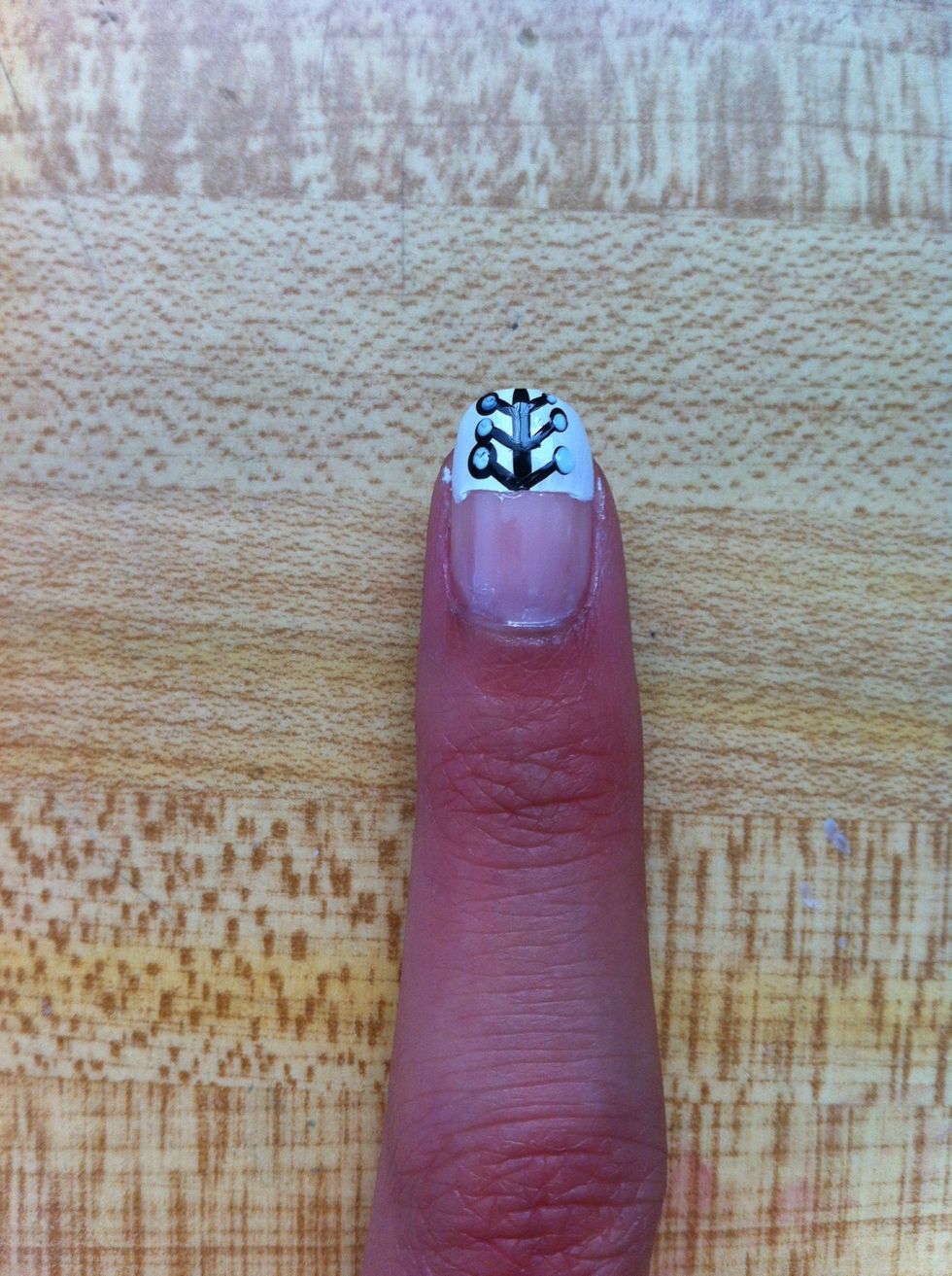 Gently make white dots inside of the black dots you've just made.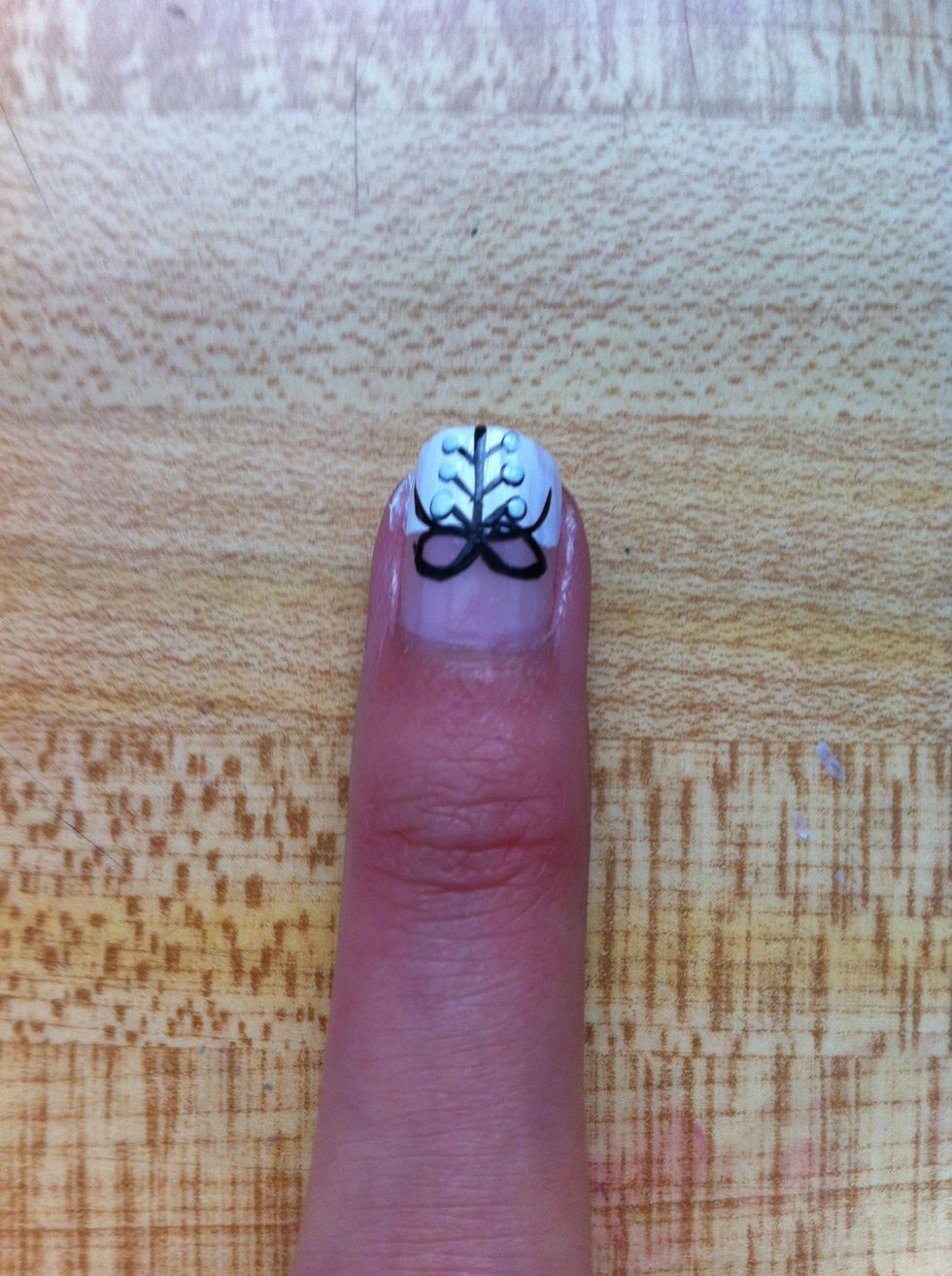 Using a striper, make a bow on top.
Apply top coat. And your done!!
The creator of this guide has not included tools