How to create cute and easy easter chick nails
Really simple Easter nails in 10 steps!
20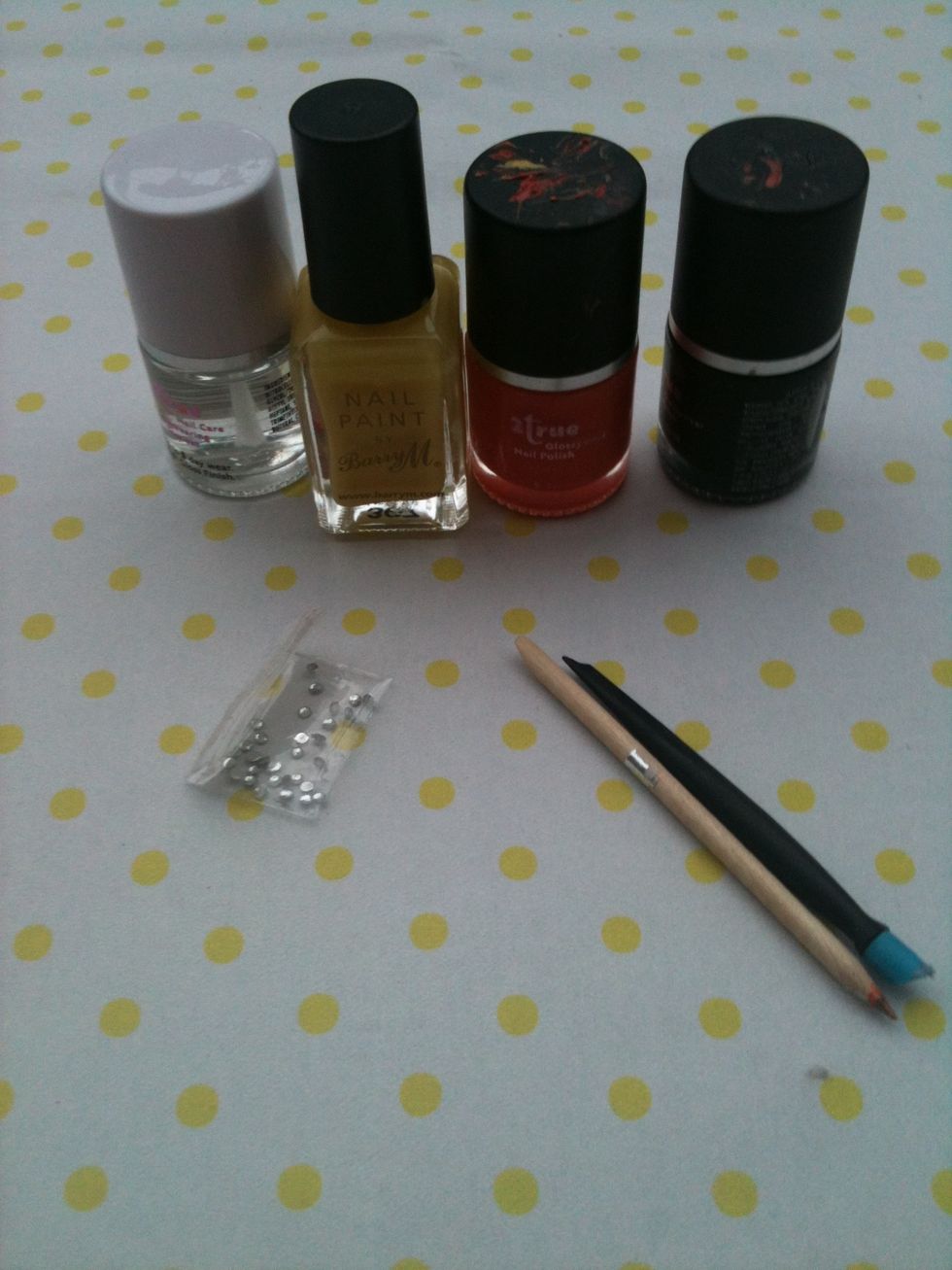 What you need. Rhinestones are optional.
Put base coat on your nails because the yellow nail varnish might stain otherwise.
Apply yellow nail varnish.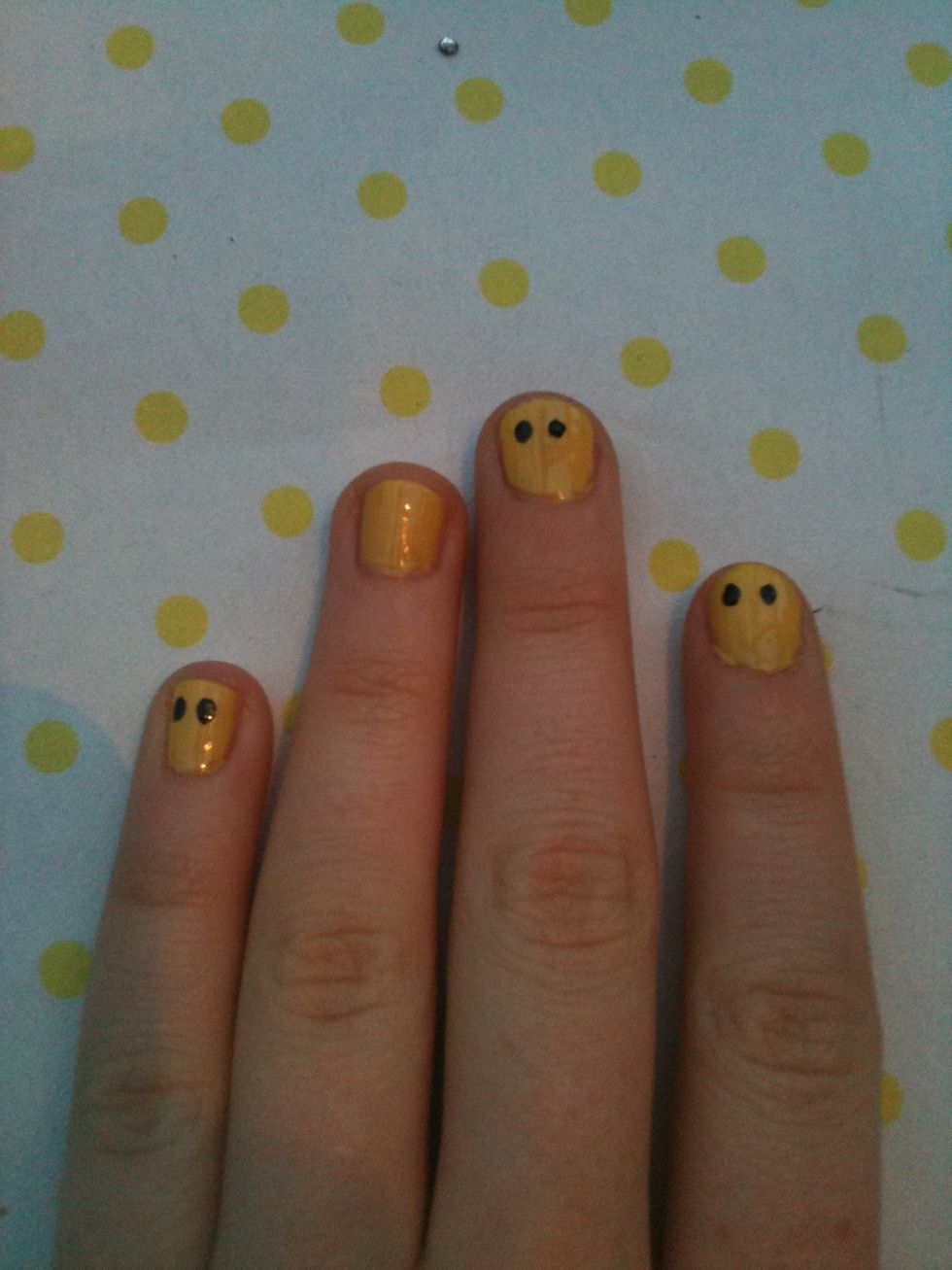 With the eyes. One nail does not have eyes because that is the one I'm going to put rhinestones on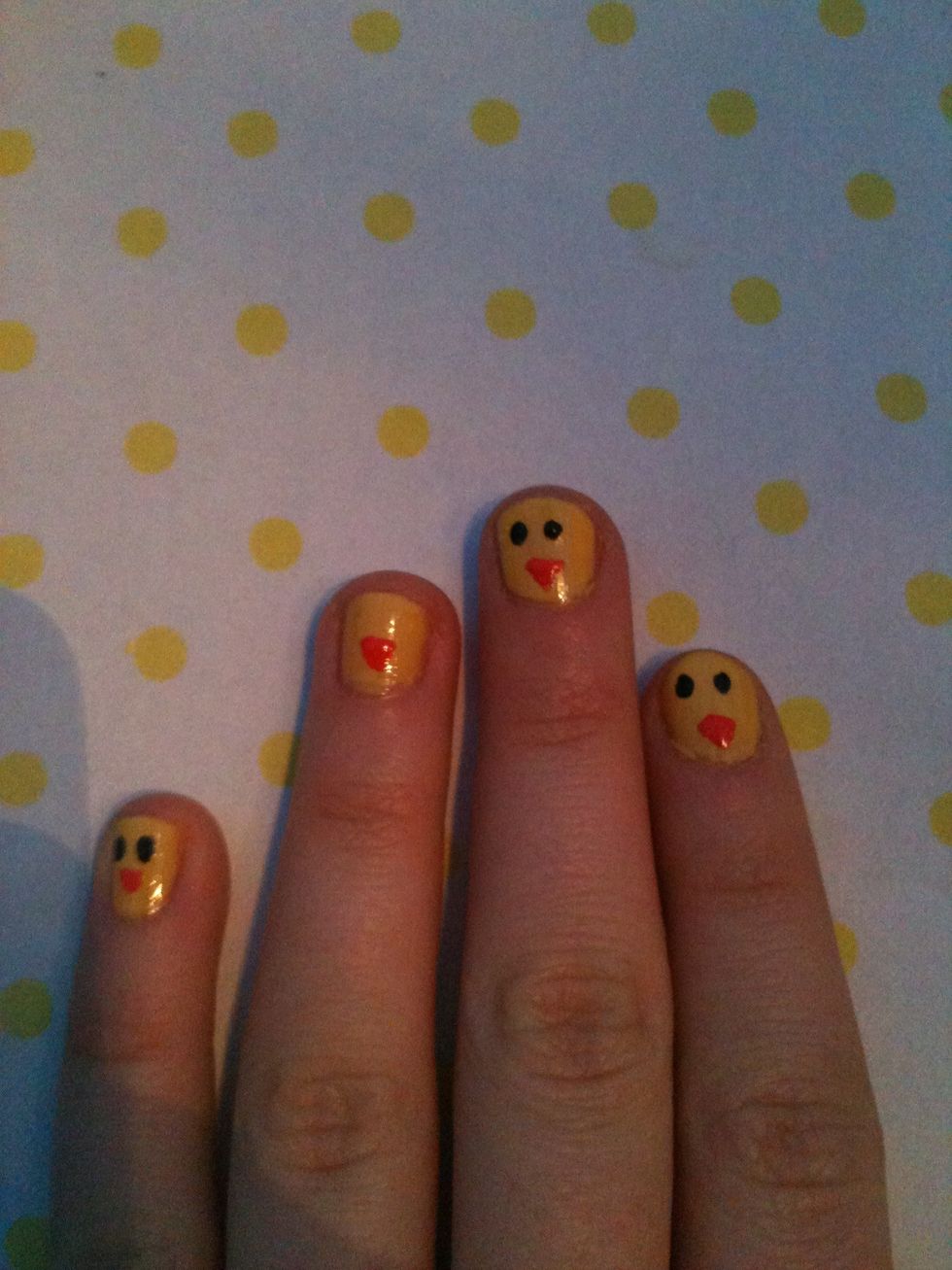 After I did all the beaks.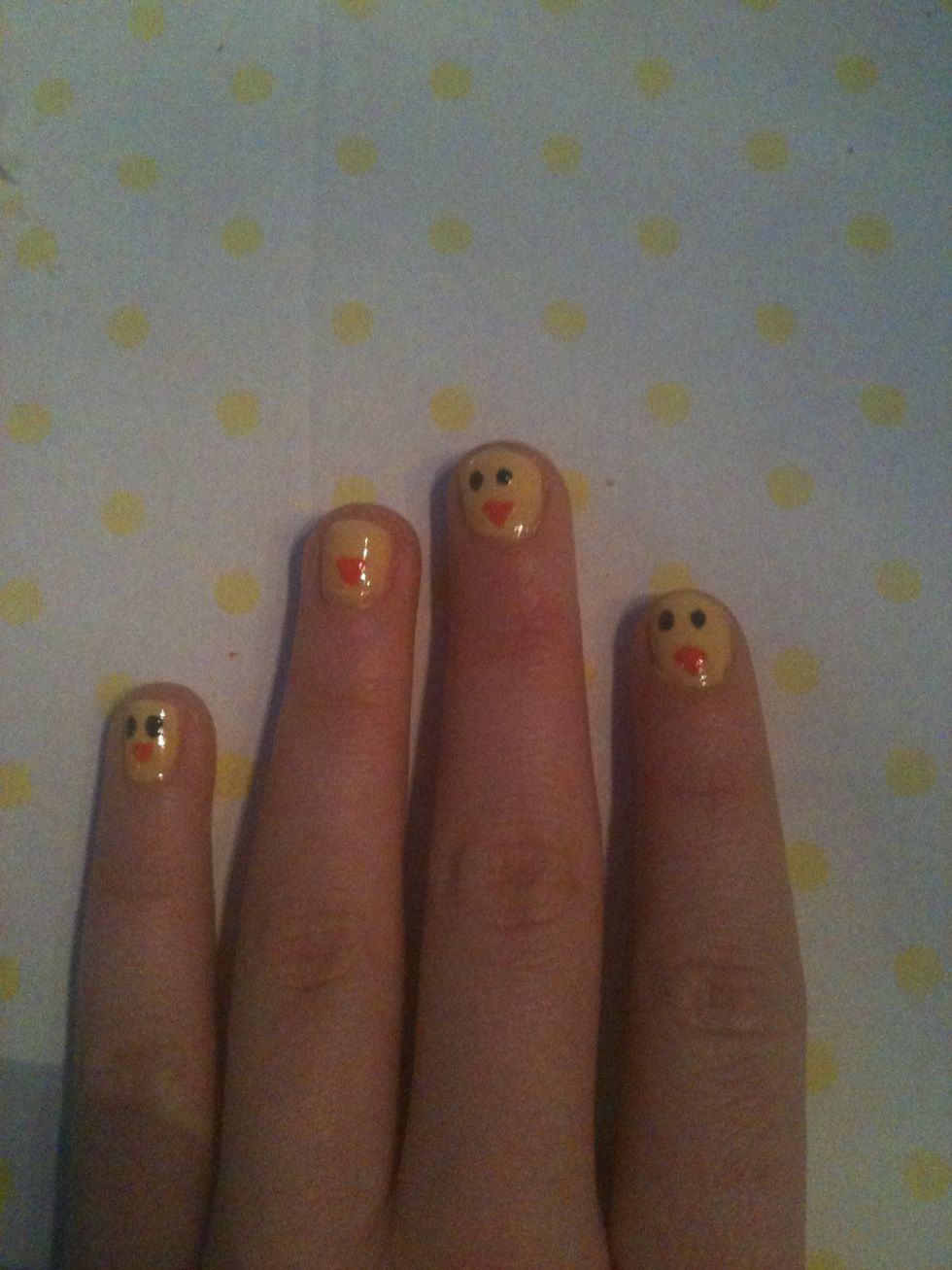 When the designs are dry put a top coat on.
Put another top coat over the rhinestones and then your finished! :)
Yellow nail varnish
Black nail varnish
Orange nail varnish
Rhinestones (OPTIONAL)
Cocktail Stick
Top coat
Base coat