Gather supplies!
Be sure to remove the sticker from the bottom of the mug and wash the mug with soap and water.
Decide what you're going to draw on your mug; Pinterest has a lot of great ideas too. Then follow the directions on the pen and draw on your mug.
Allow to cure for 8 hours. Then bake in a non-preheated oven at 375 degrees for 40 minutes. Allow to cool then wash in the dishwasher to make sure the marker stays on.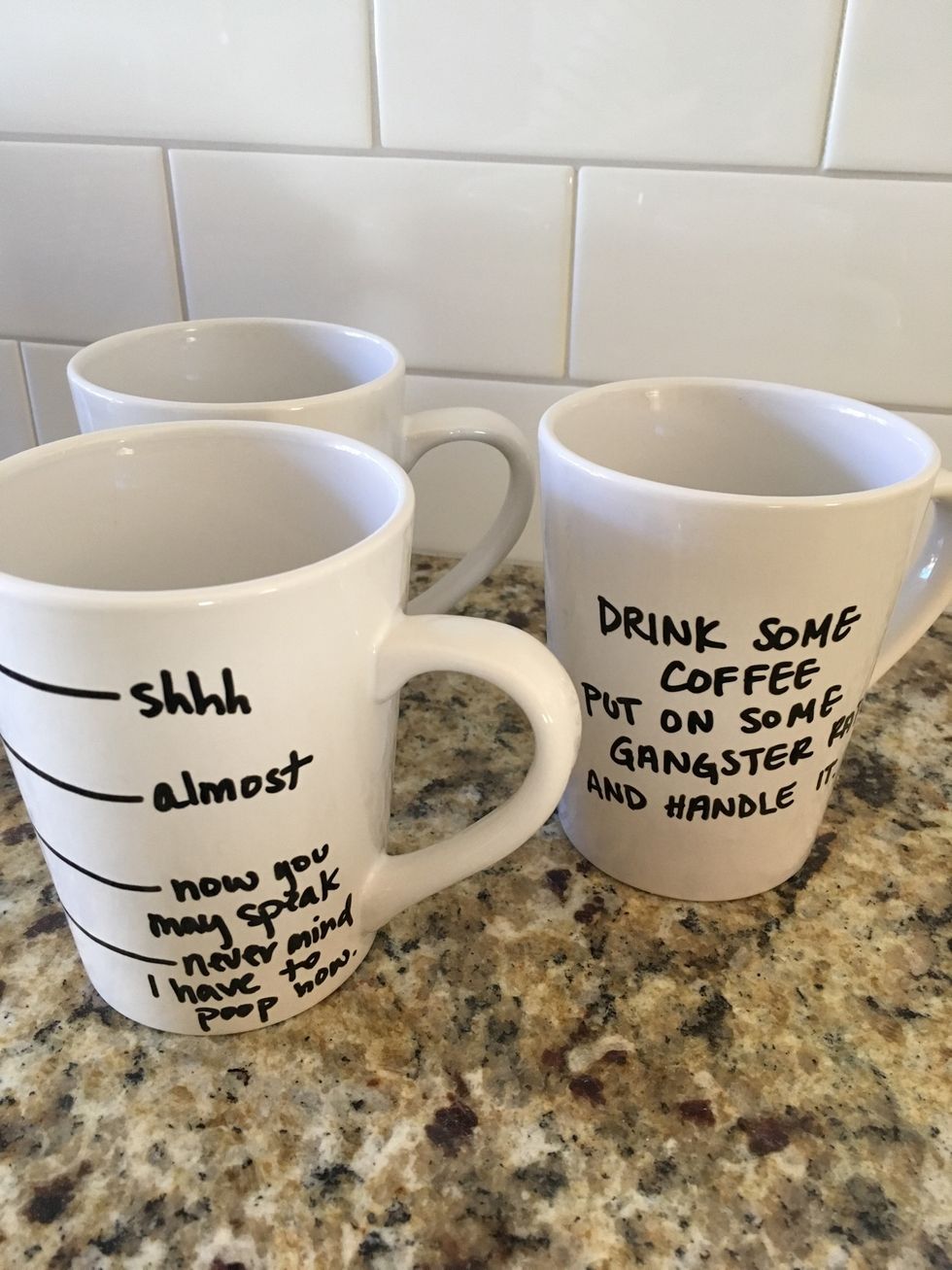 That's it! Your mug is ready to use. Enjoy!
White mugs, however many you'd like
DecoAriGlass Paint Marker