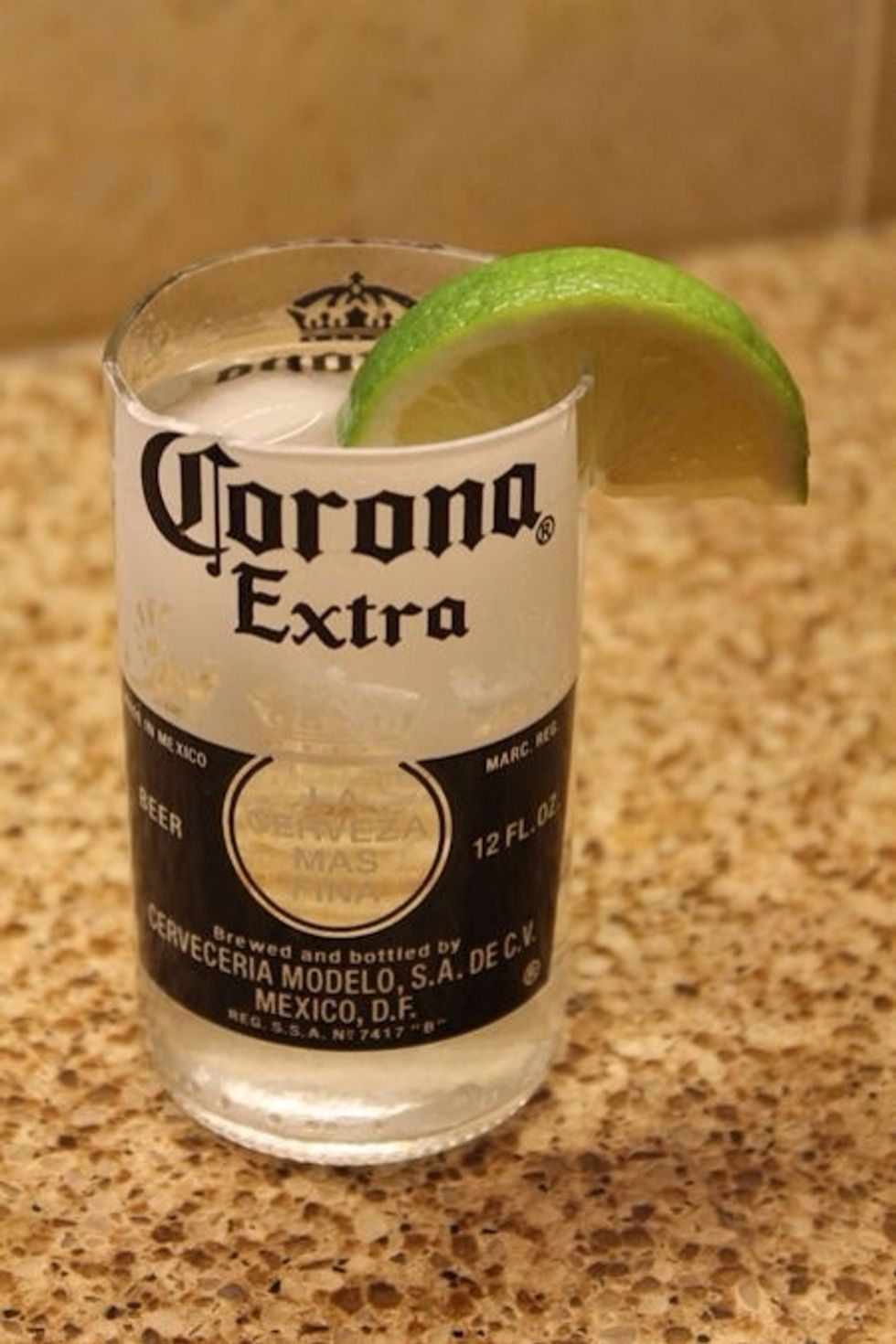 Take any glass bottle and make it into a cup! Super easy, safe, and fun!!!!!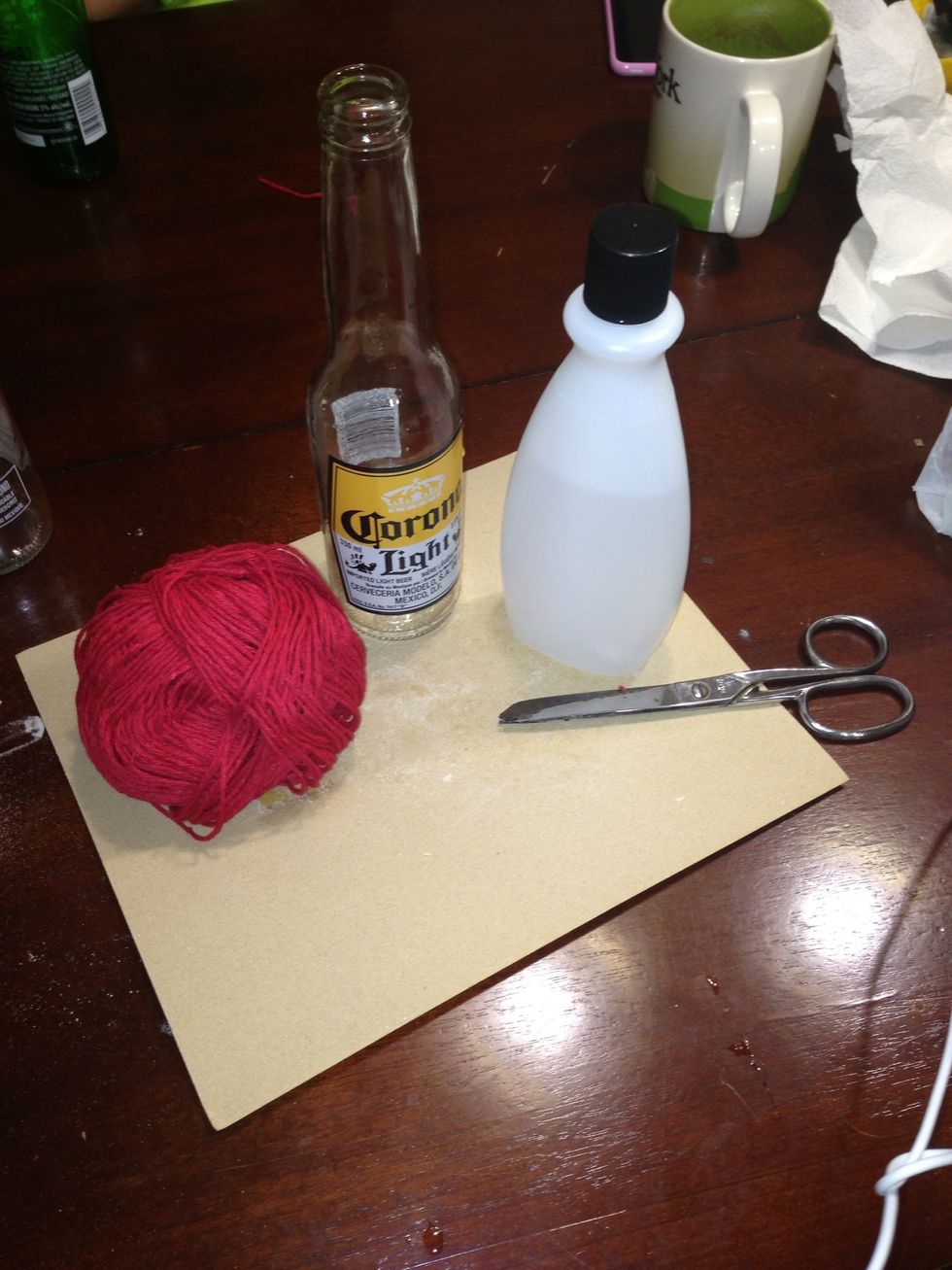 Your basic supplies!
Fill a sink up with cold water and ice!!!
Take the Corona bottle and make sure it's empty, clean, and dry. (You can also use other beer bottles, wine bottles, alcohol bottles, coke bottles... As long as its glass and empty!)
Now take the yarn and wrap it around the bottle 5-6 times (tightly) - tie a knot and snip off the extras. (place the yarn on the area where you want the cup to be formed)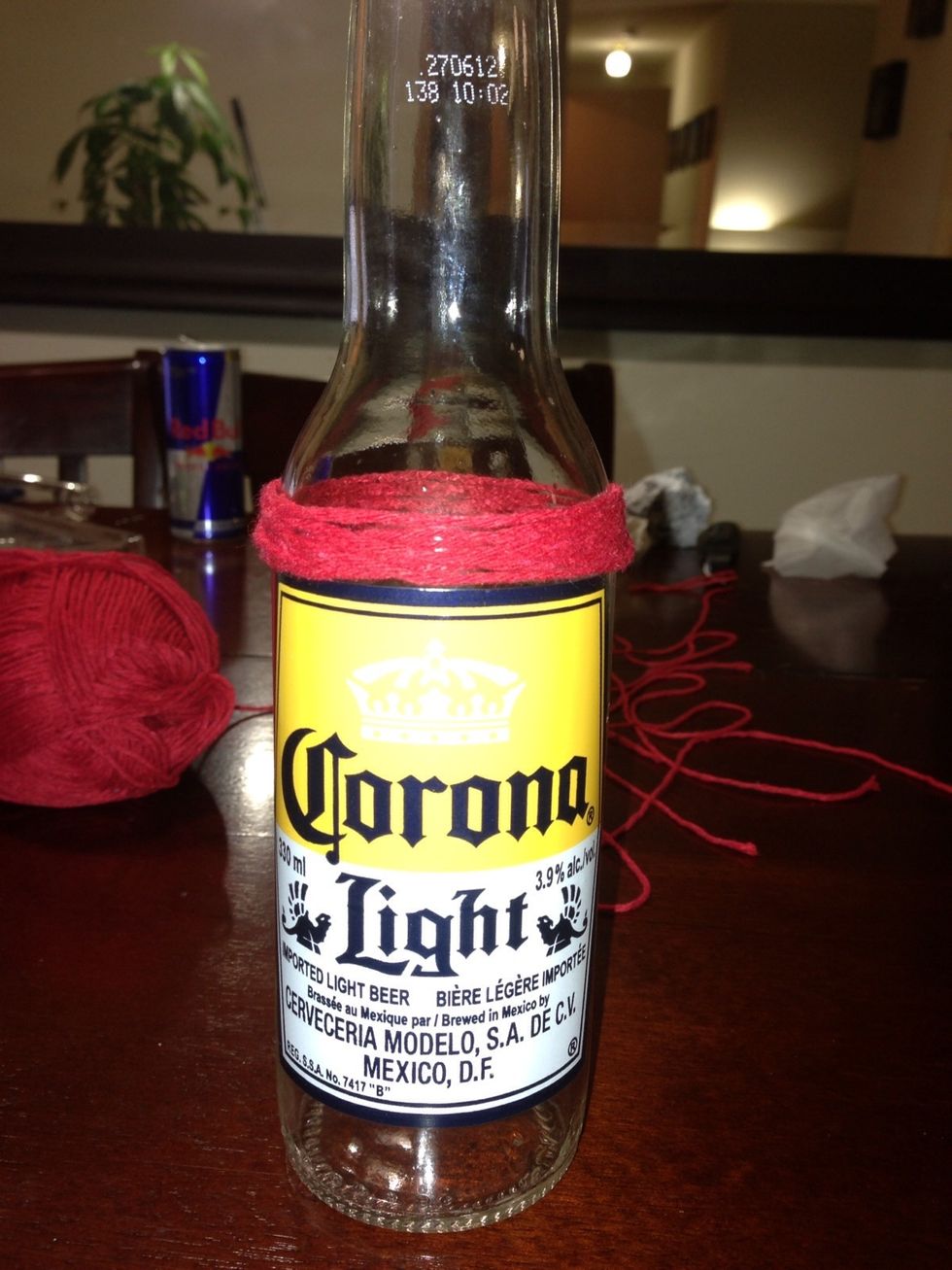 Dry yarn wrapped around the bottle (where you want the bottle to be "cut")
Now slip that yarn off the bottle, dip it into the cup if nail polish remover (make sure all areas are soaked)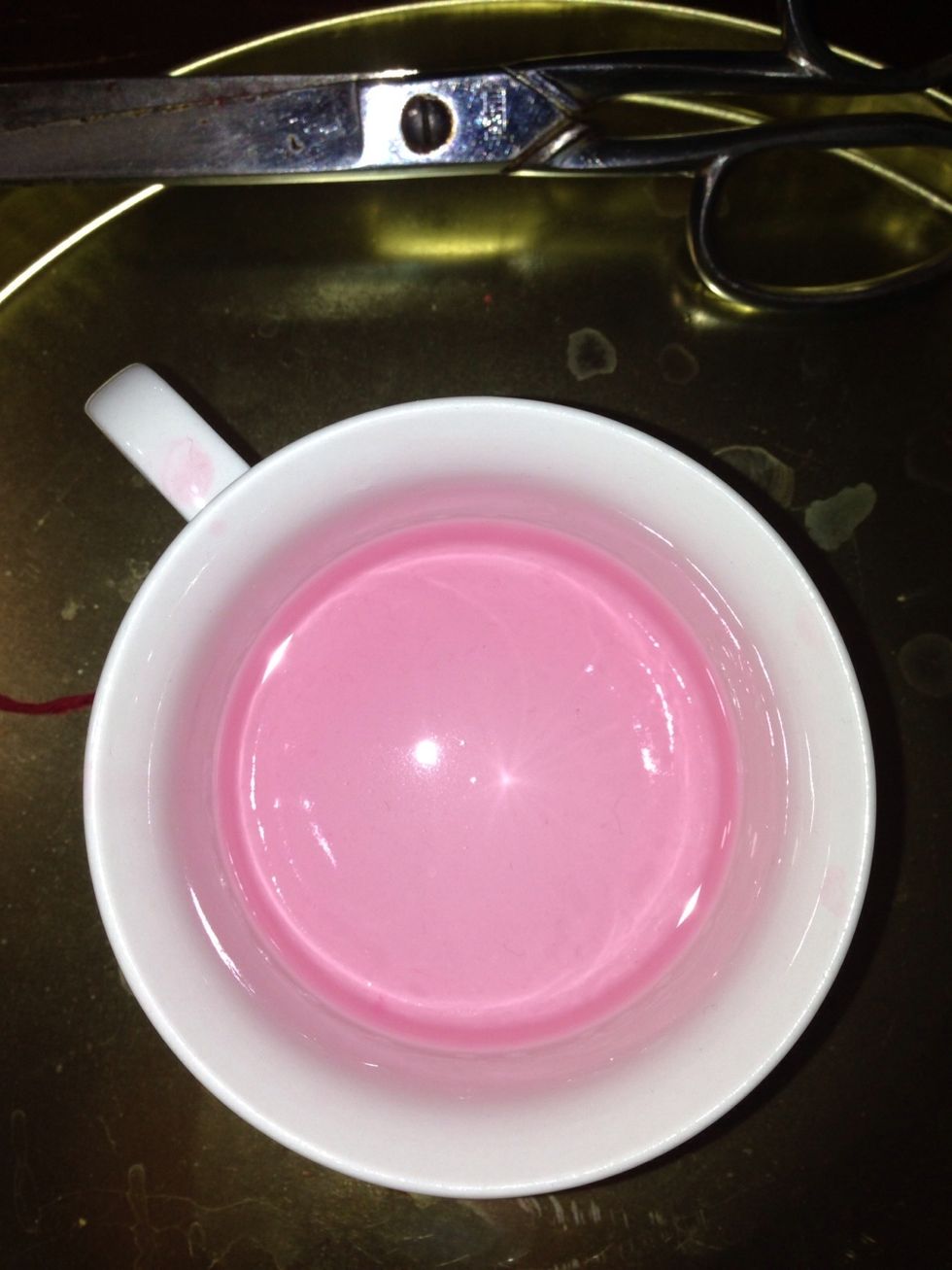 Cup of nail polish remover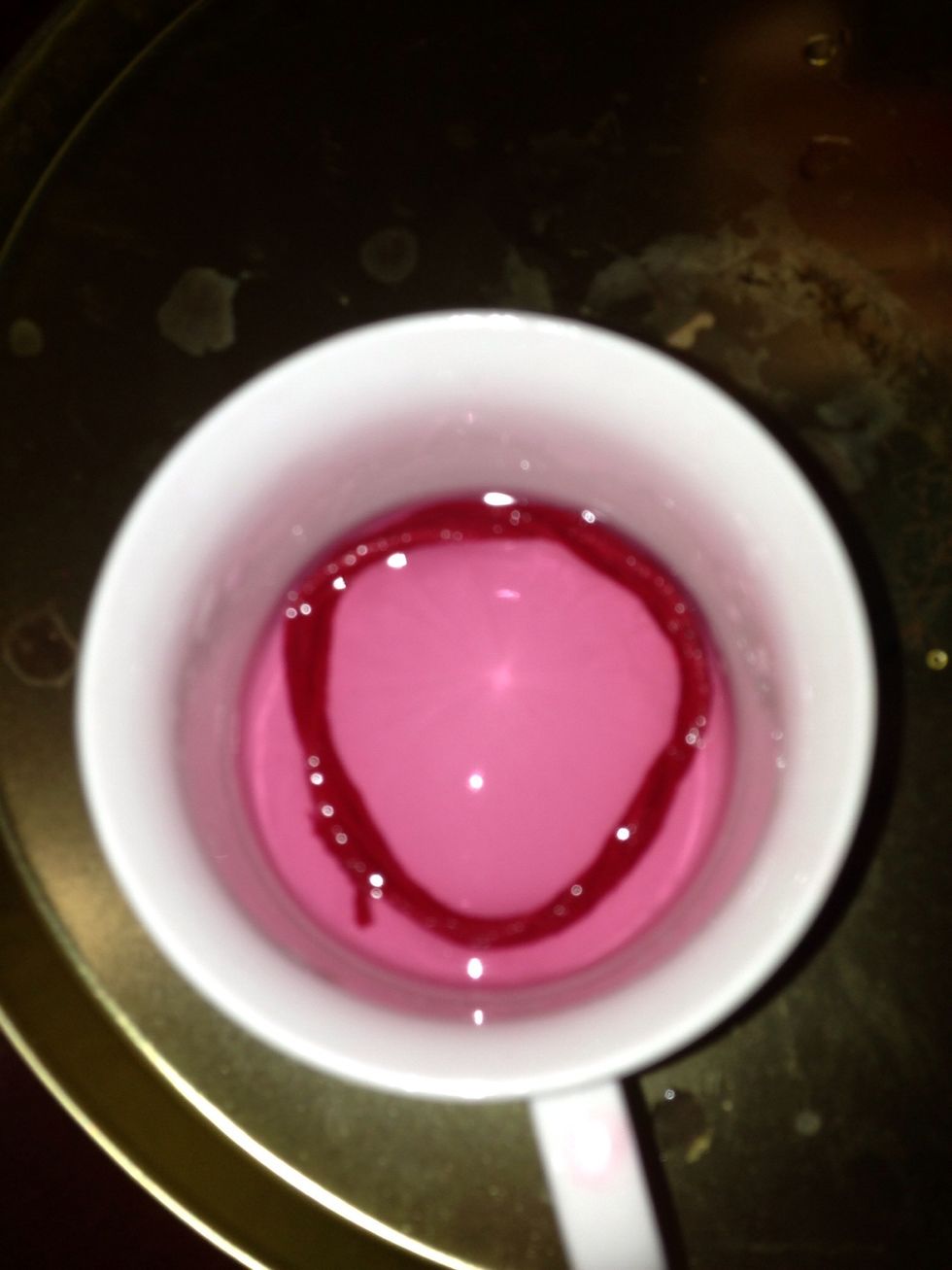 Yarn soaked in nail polish remover
Take the yarn out of the nail polish remover and slip it back onto the bottle (exactly where you want it cut)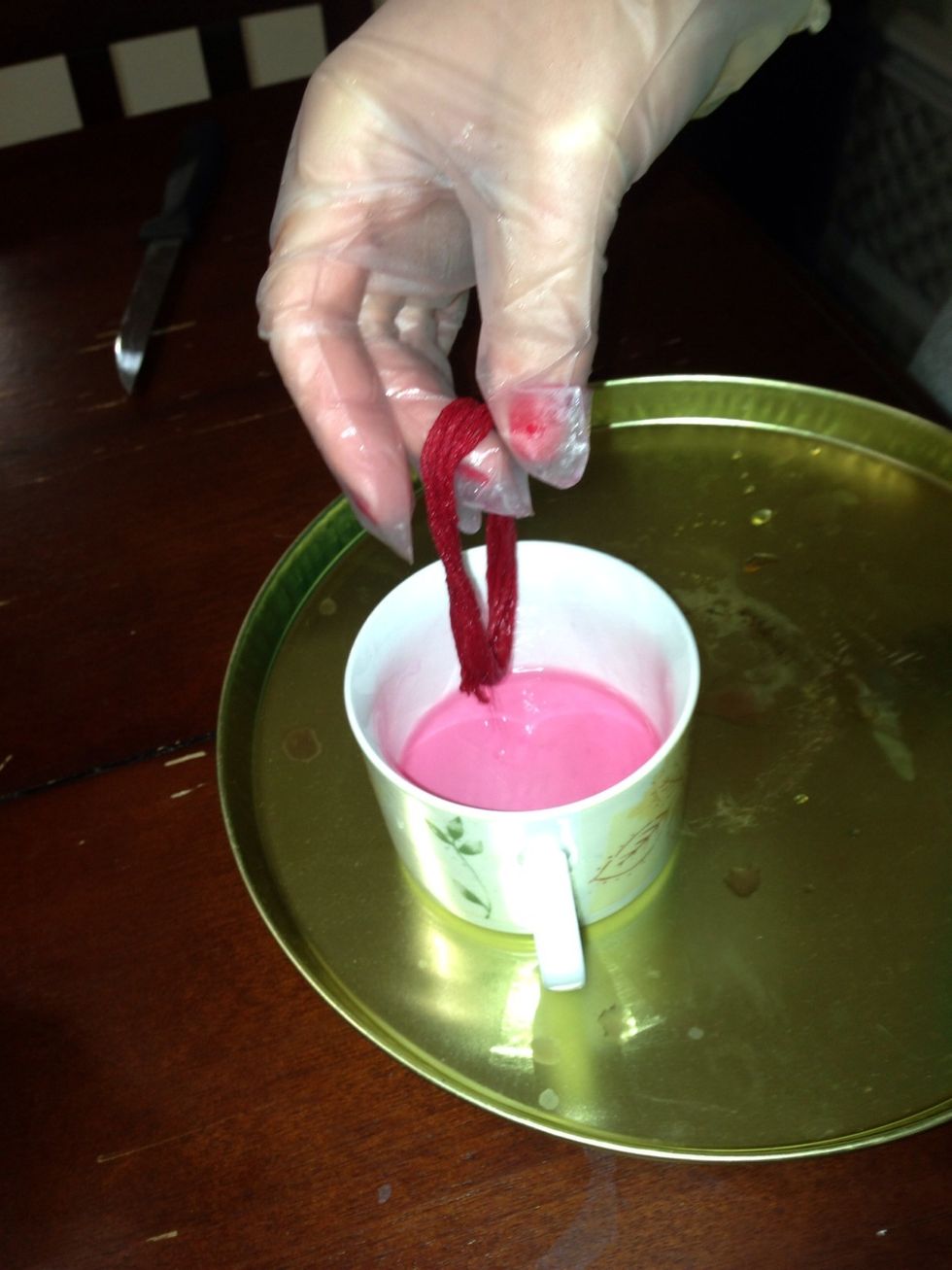 You can use gloves if your skin is sensitive (or if you don't want to ruin your nails)
After placing the yarn back to desired "cut" spot - light the yarn on fire (be close to the sink of cold water and ice)
Sink of cold water and ice - Ready to light the yarn on fire!
When yarn is on fire spin bottle continuously until flames have stopped (the flames/fire is very well controlled so don't be worried or scared, only the yarn lights on fire)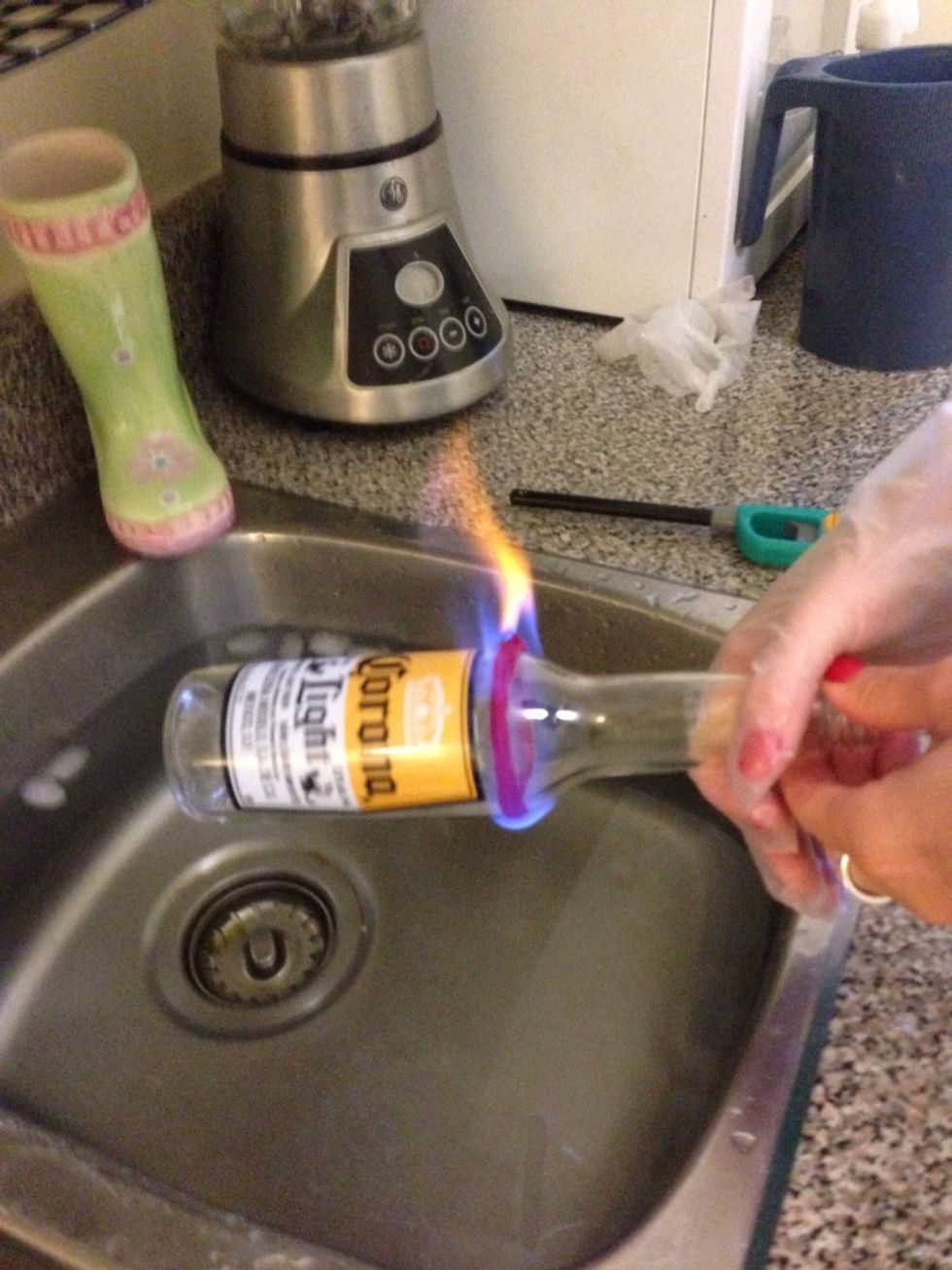 Keep spinning bottle around until the flames stop (hold the bottle from the bottom end and lower it facing down to keep the heat within bottle)
Once flame stops, RIGHT away, dip bottle into the cold water, and very neatly, the bottle should crack right where the yarn was placed!!!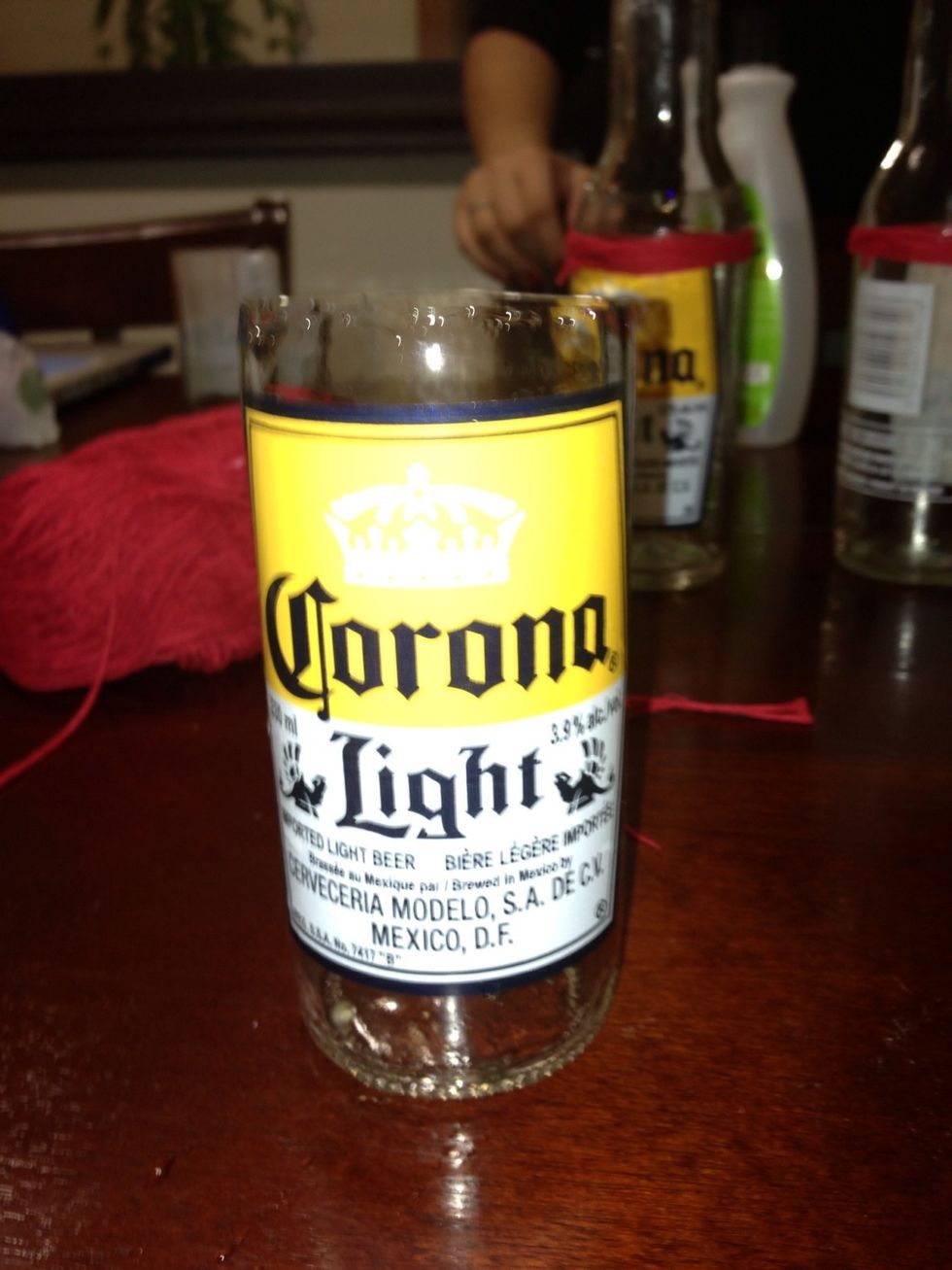 Your almost done!!! Be careful and don't touch the edge where the yarn was-IT'S SUPER HOT AND CANNNNN BE SHARP!
Sand down the edges to form a smooth surface that won't cut your lips while drinking!!!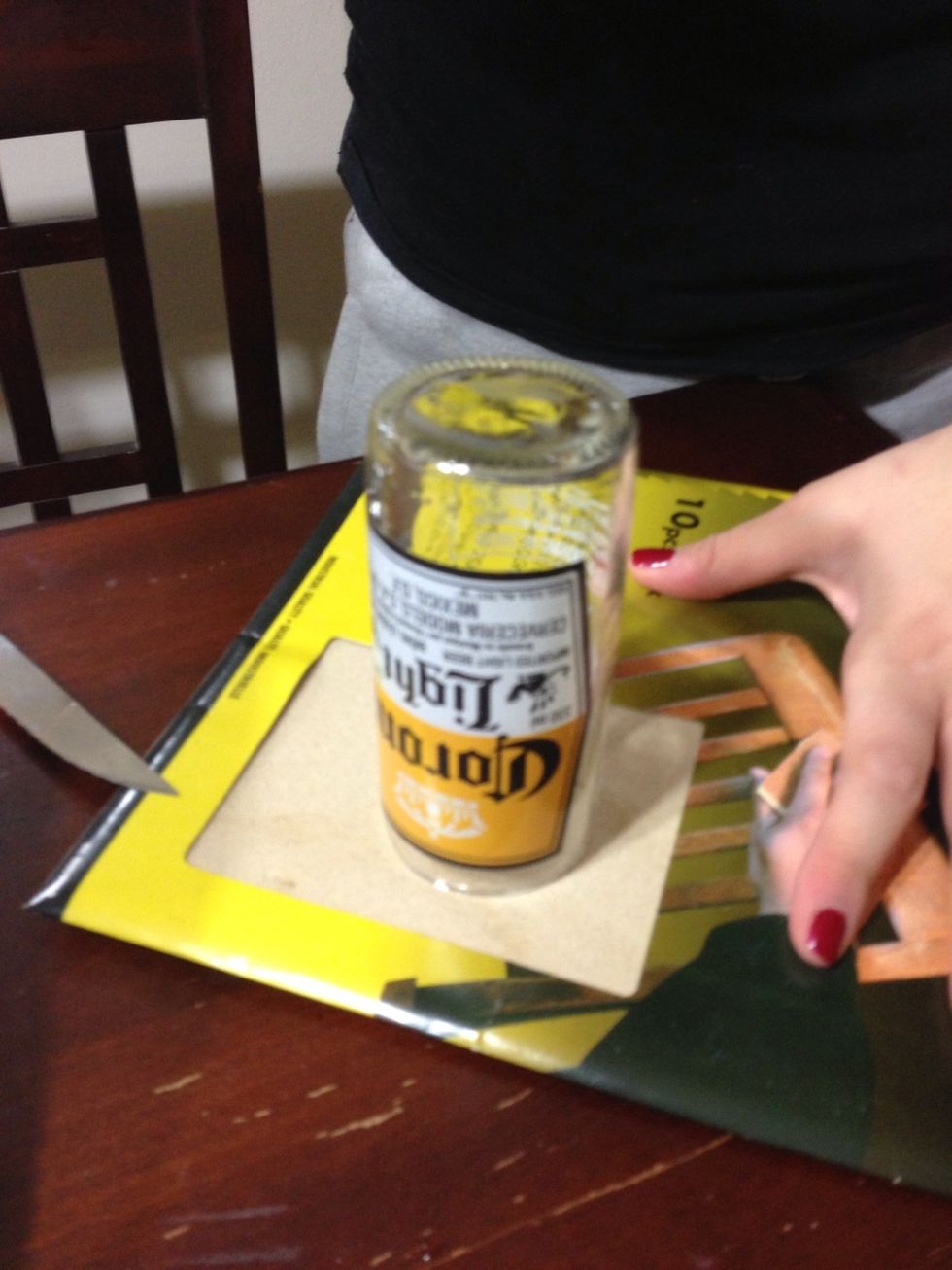 Sanding down edges (no really sharp parts, just making the edges 100% smooth)
And TA DAAAA!!!! Your done!!!! :-) Make as many as you want! They're great gifts!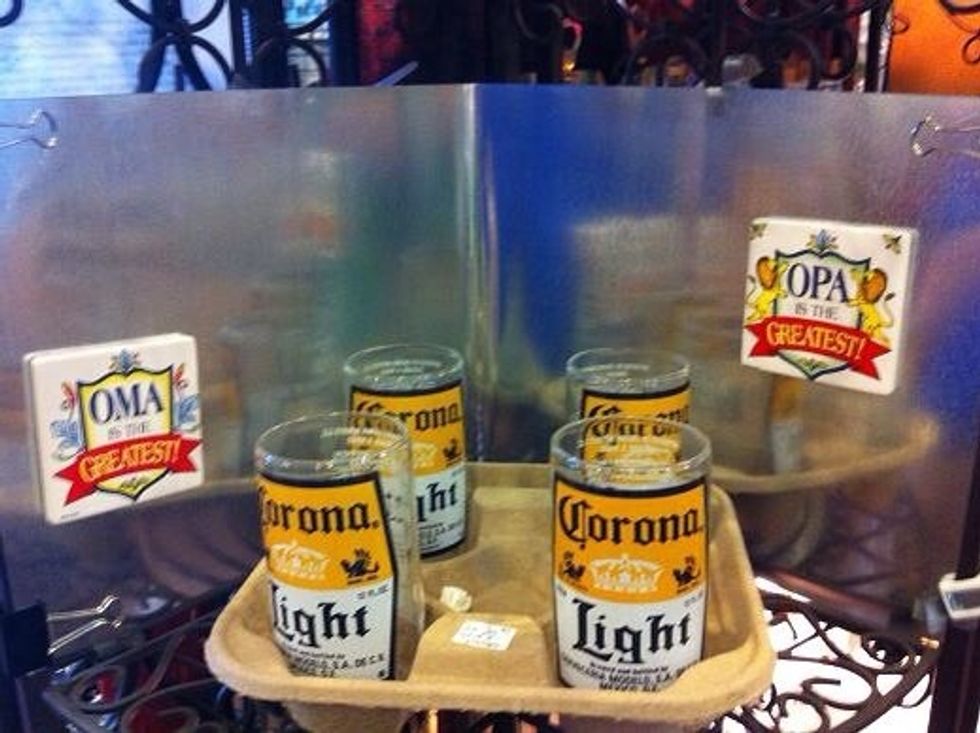 Put them in trays!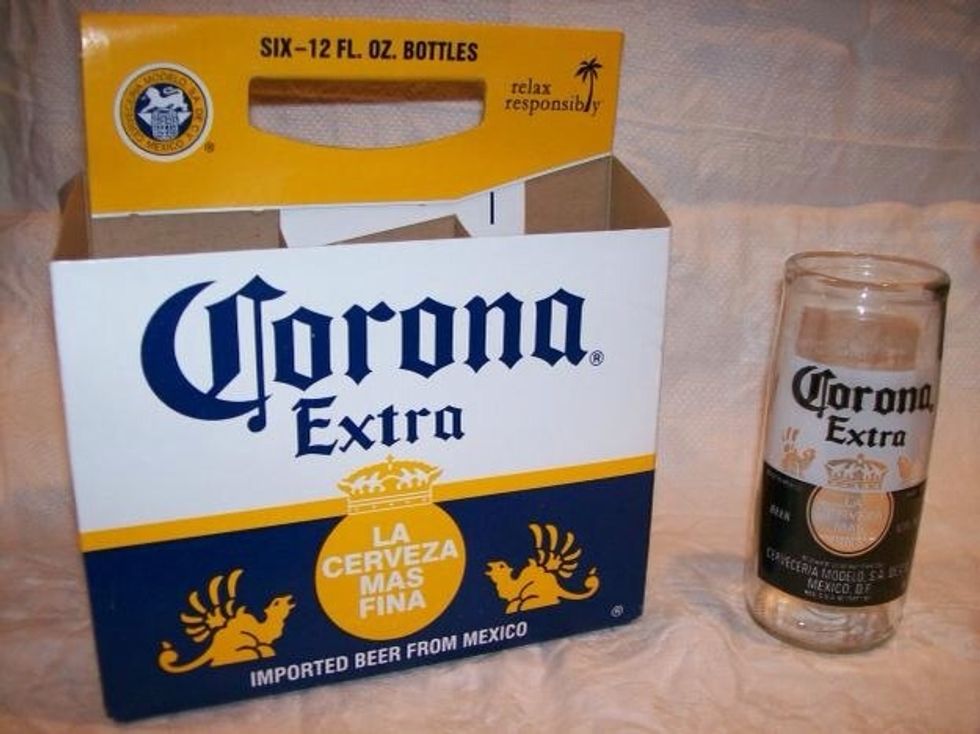 Also try other bottle kinds!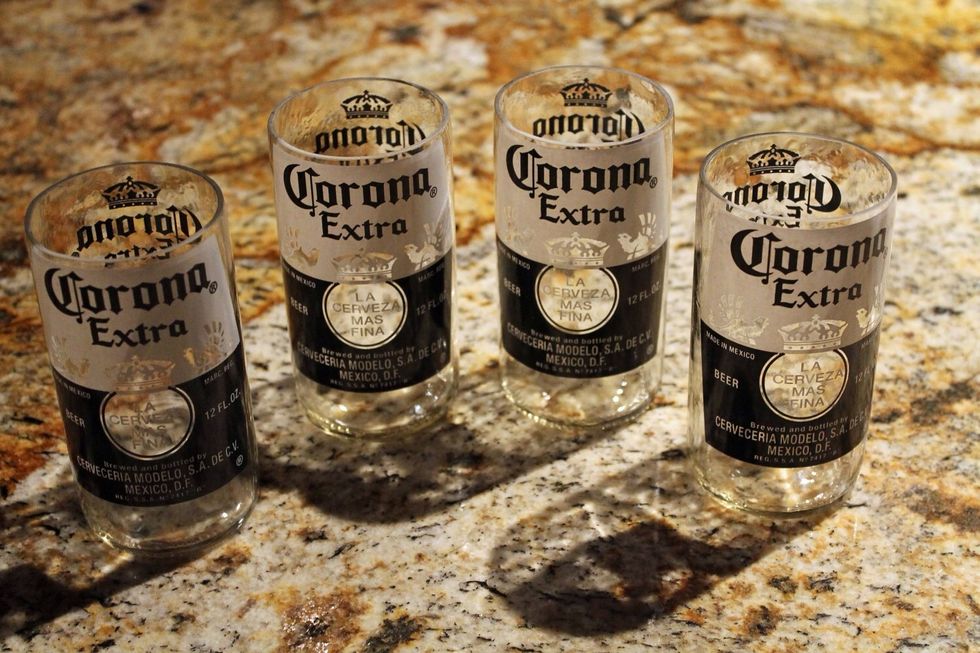 Hope you enjoyed!! Follow me for more fun stuff coming soon ;) Also follow me on Instagram: @icestagram Also follow me on twitter: @aisannourbsh XoXo <3
6.0 Beer bottles (Can use any glass bottle)
Yarn (100% cotton)
Nail polish remover
Scissors
A cup for the nail-polish remover
Sanding paper
Lighter/matches
Hand gloves (optional)
Sink full of cold water and ice
Design Ecologist
My names Aisan! (Pronounced Eye-San)\n\nFollow me on Instagram, Facebook & YouTube!! @Designecologist\n\nFor any inquiries: info@designecologist.ca