Create Content in Your Boise State E-Portfolio
Now that you have created an e-Portfolio, you are ready to add content.

Each module has tabs that enable you to View (preview content), Edit (add/edit content), or Publish (make content viewable to readers). No one except you will be able to view unpublished content.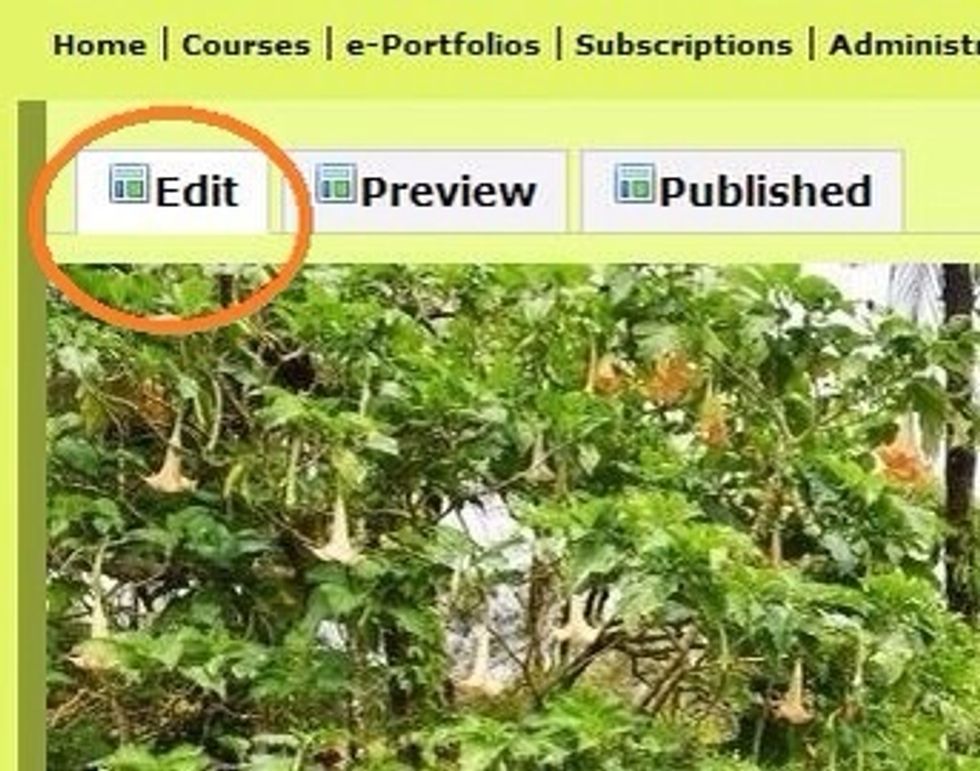 Select the Edit tab to edit content or add images or media to your e-Portfolio.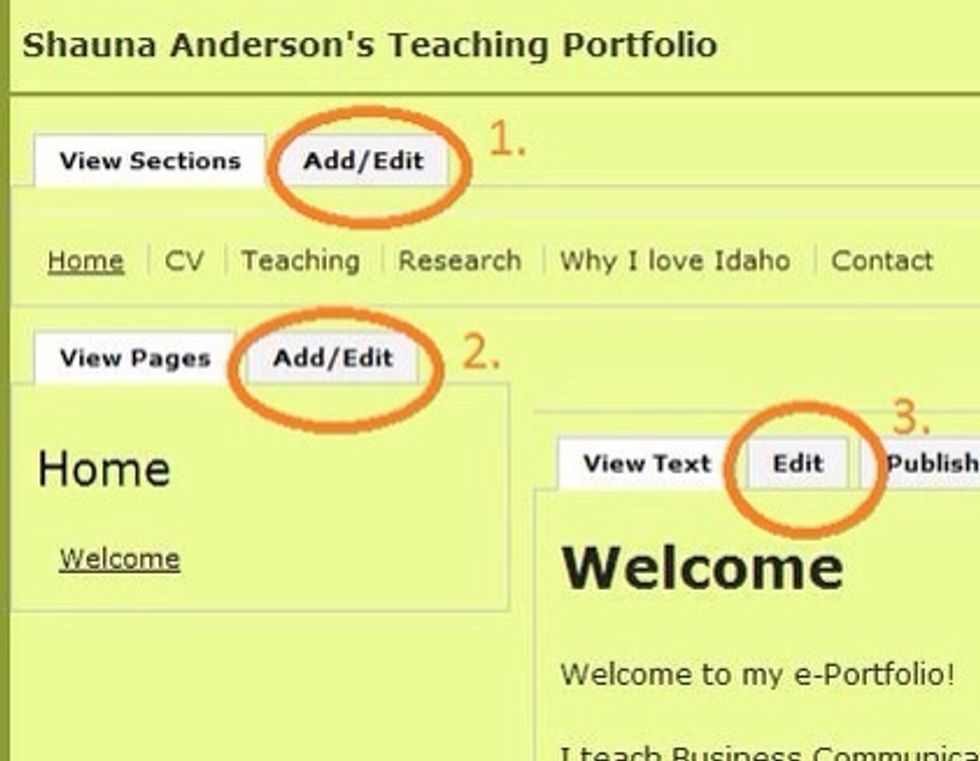 Select Add/Edit (1.) to add a section or change the title of a section. Select Add/Edit (2.) to add a page or change the title of a page. Select Edit (3.) change the content of the current page.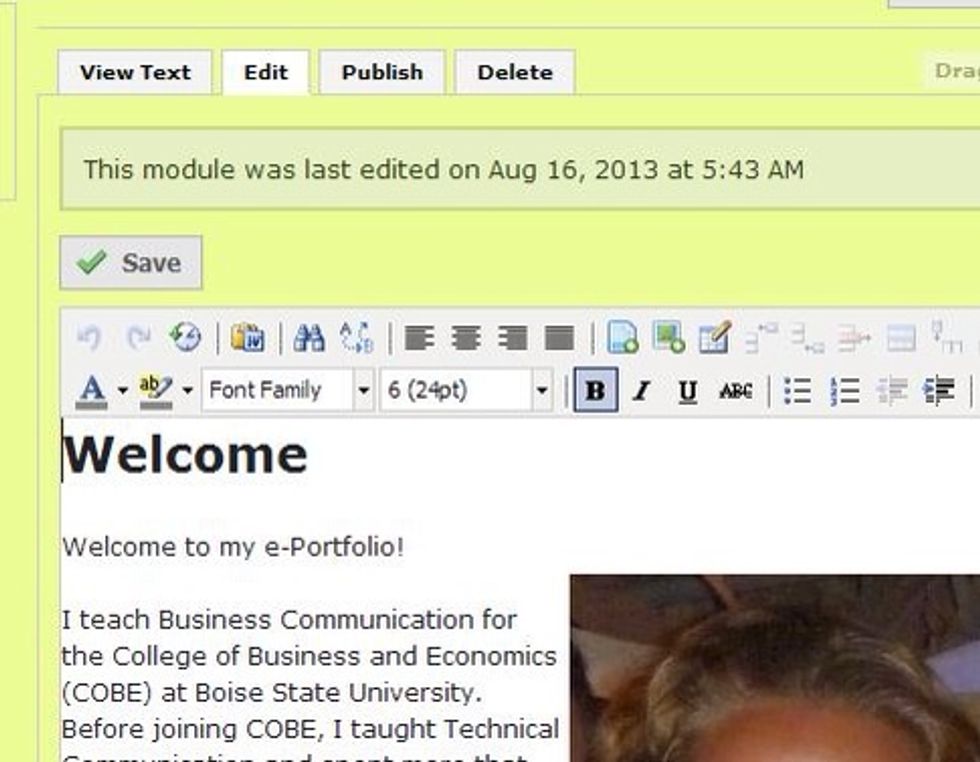 Once you have selected the Edit button, you can enter, edit, or delete any existing content that may be in the template. Read the prompts your instructor has entered for suggestions/ideas.
Before exiting, save or publish your content. Publishing enables others to view the text or media that you added to your portfolio.
The creator of this guide has not included tools