Start by picking some fun colourful nail polishes.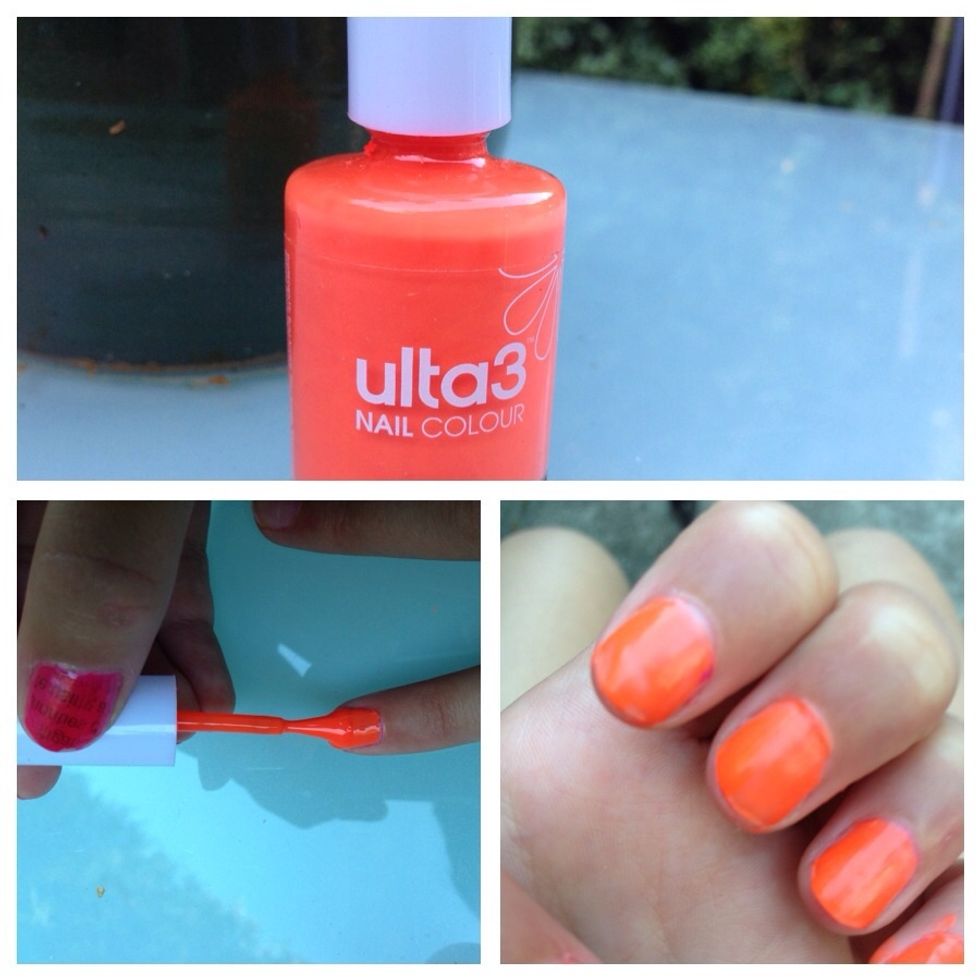 Pick a base nail polish colour, I chose 'Ulta3 - Tangelo.' Give your nail 2 coats for strength and a solid colour finish.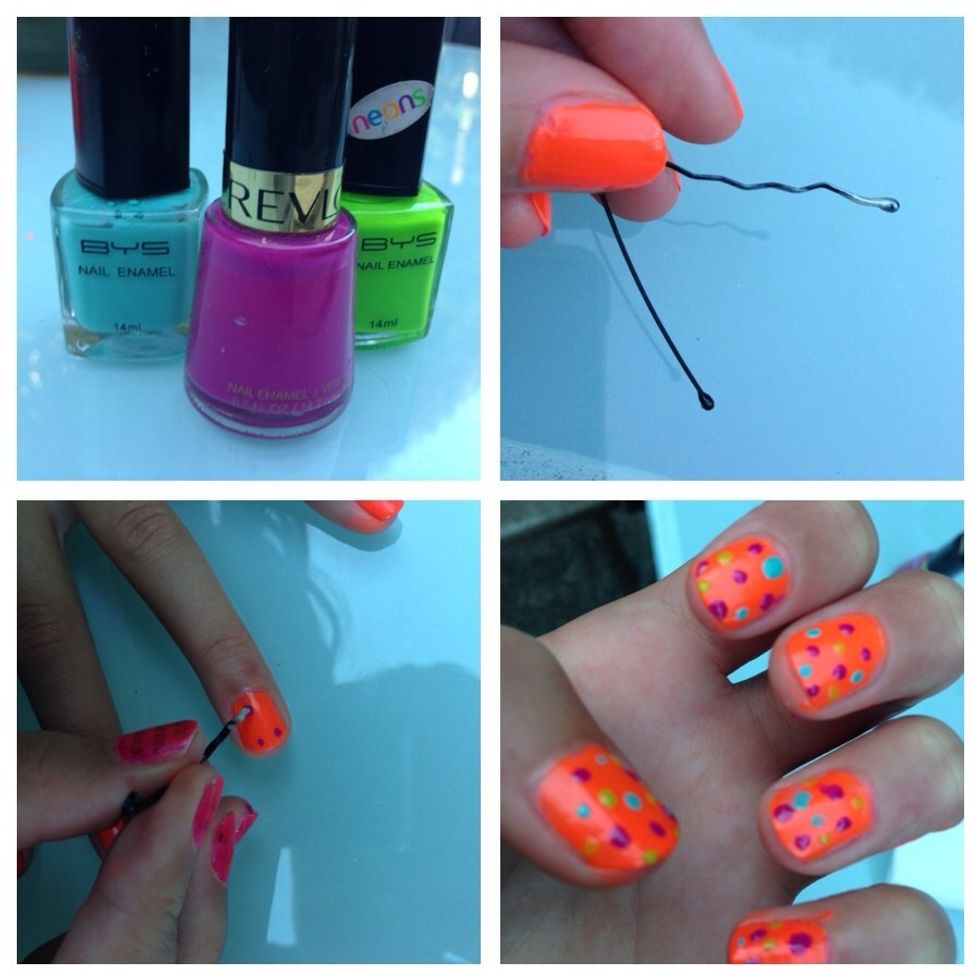 Pick 3 colours. I chose 'BYS - Kung fu blue' , 'Revlon - Plum Seduction' and 'BYS - Fatal Attraction.' Pull a bobby pin open and use the end as a dotting tool, have fun and create different dots!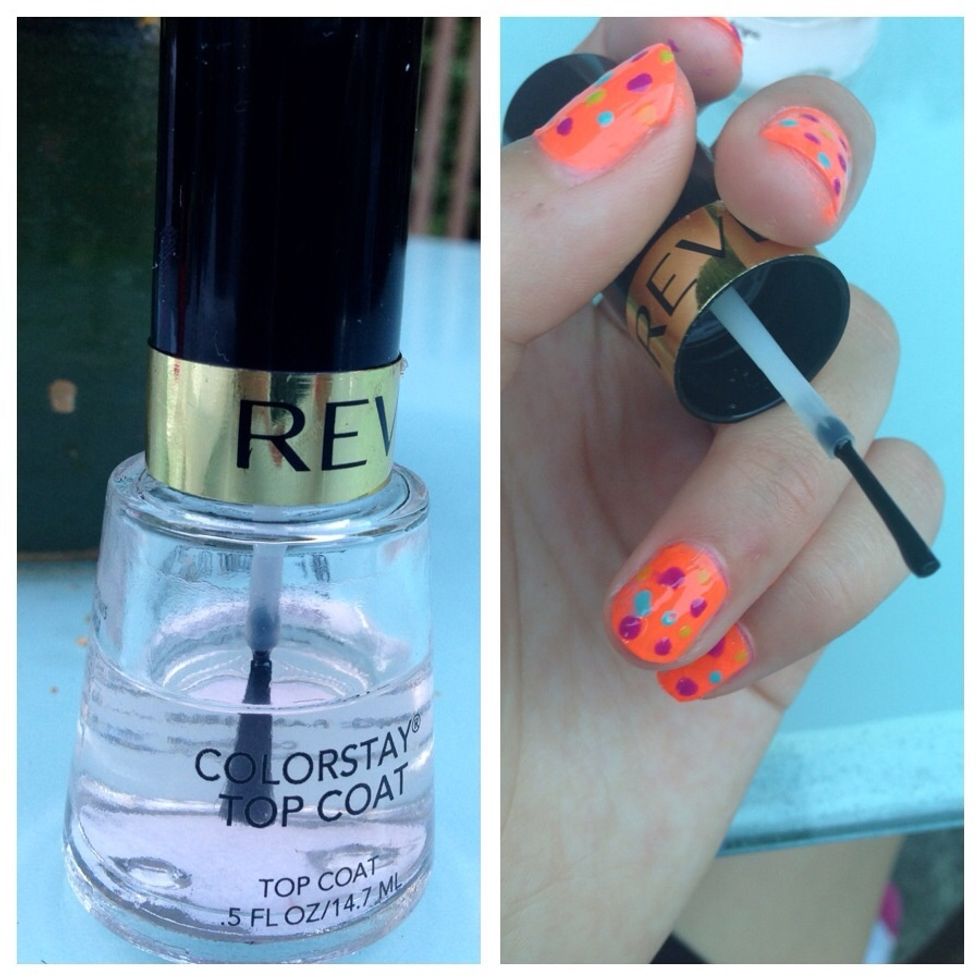 To finish off this look and give it a glossy shine add a top coat. I'm using 'REVLON - Color stay top coat'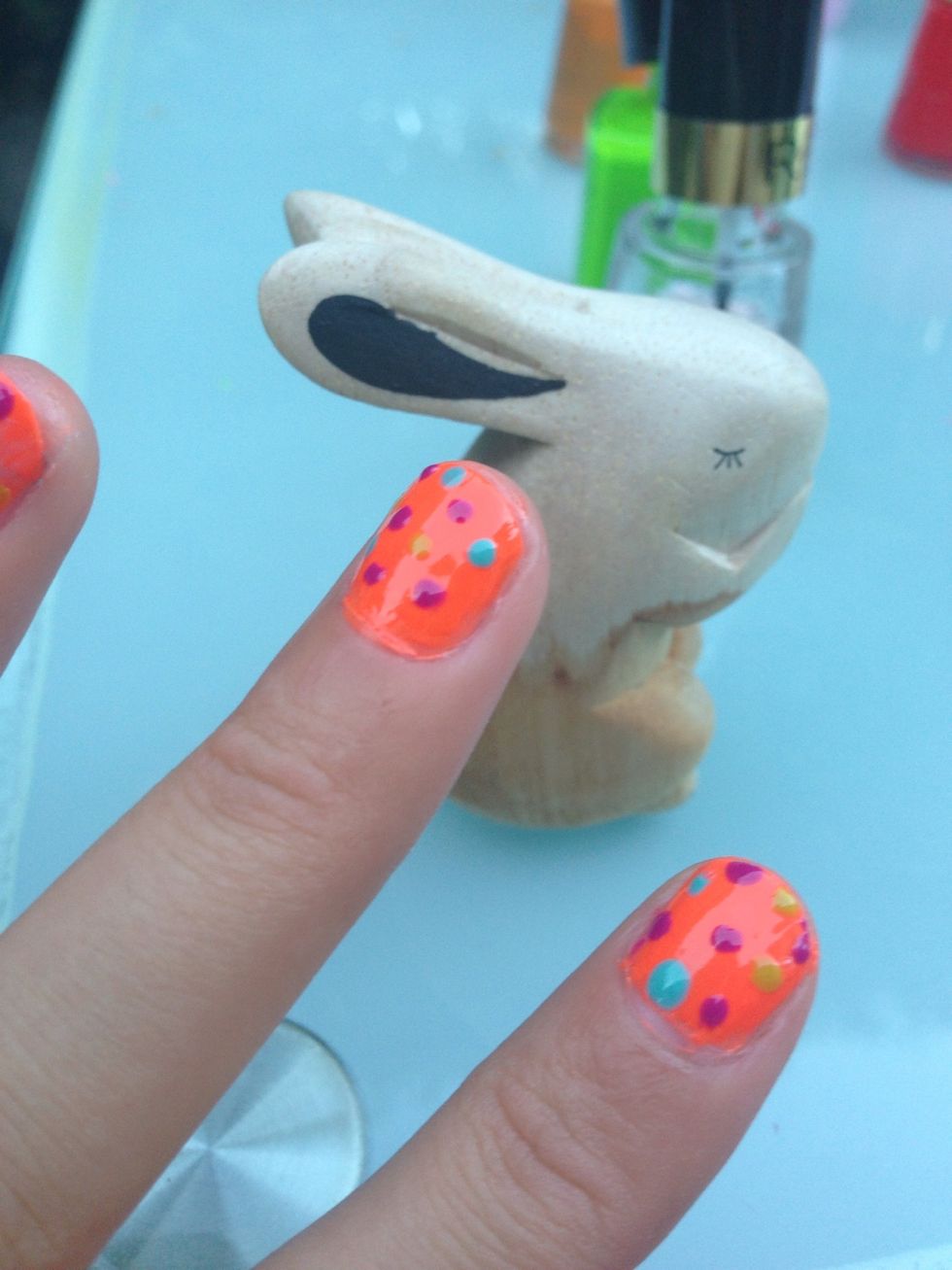 Once you have applied your top coat, you have your Easter Nails!!!