I can't take credit for this idea I got it from YouTube. But the design on this snapguide is from me. Enjoy your unlimited colors.
9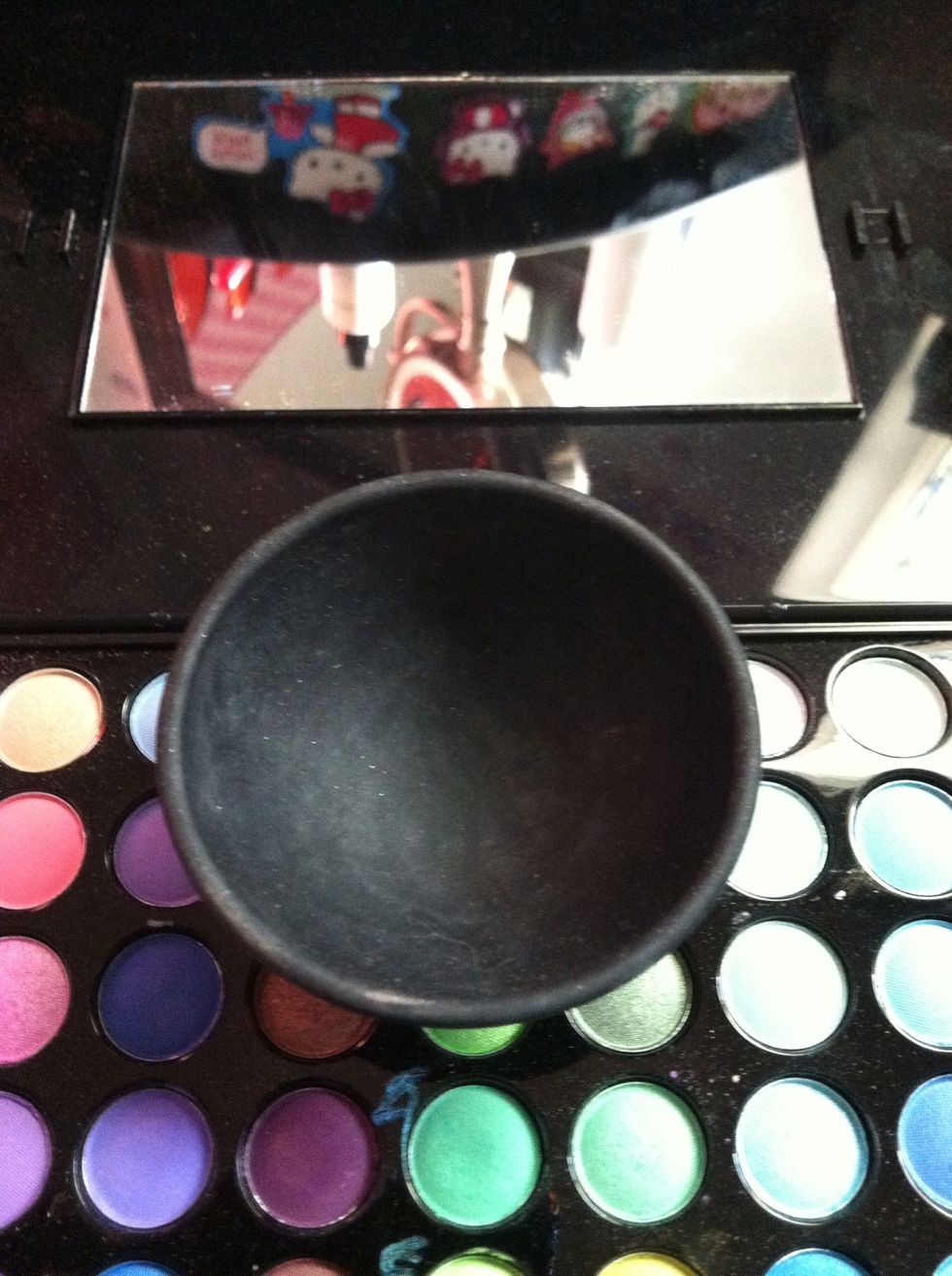 Mixing bowl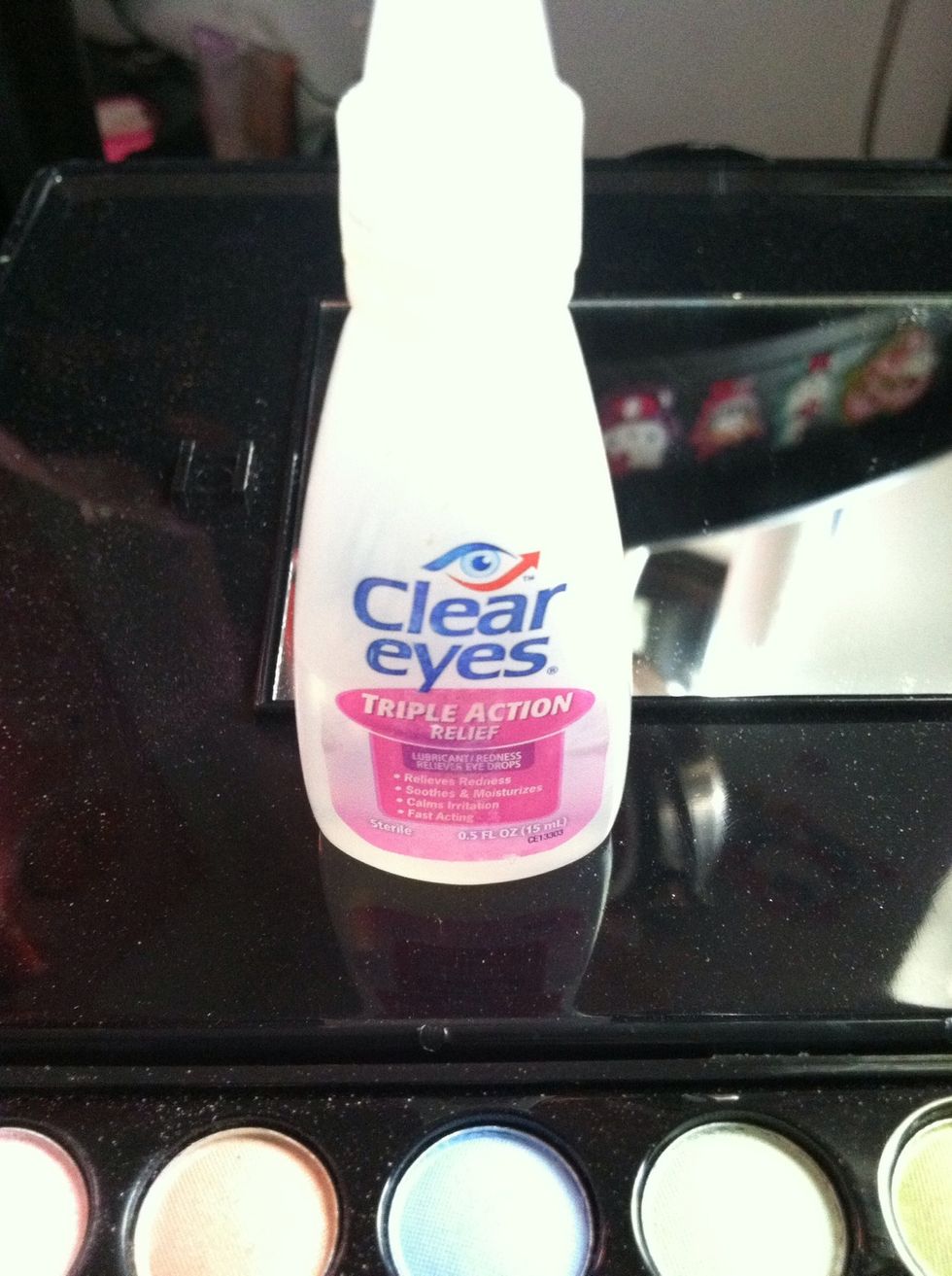 Visine or similar eye drops. You can use water but water flakes when it dries. Visine or clear eyes keeps your liner smooth.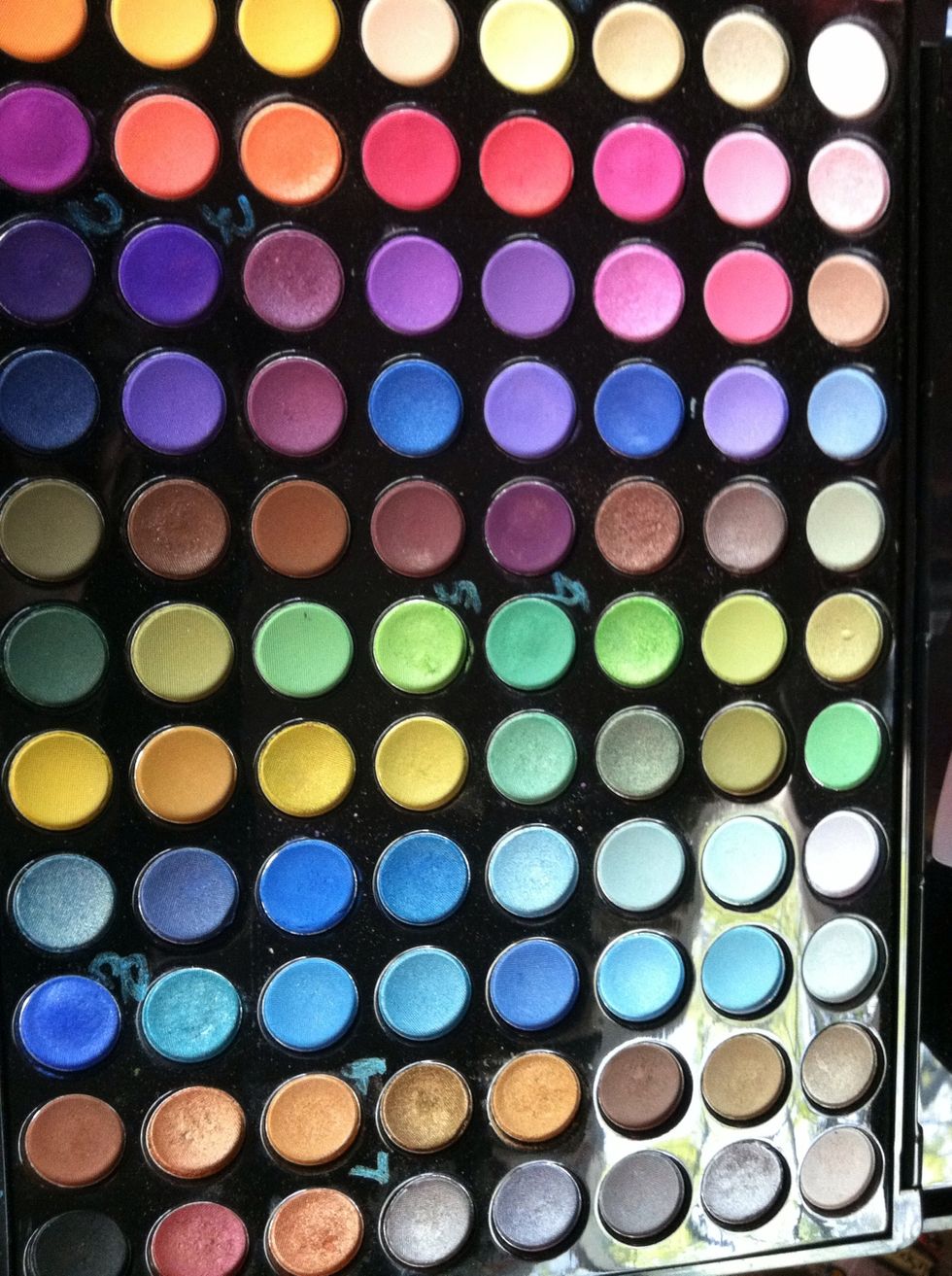 This is the fun part. You can use any colored eyeshadows you already have.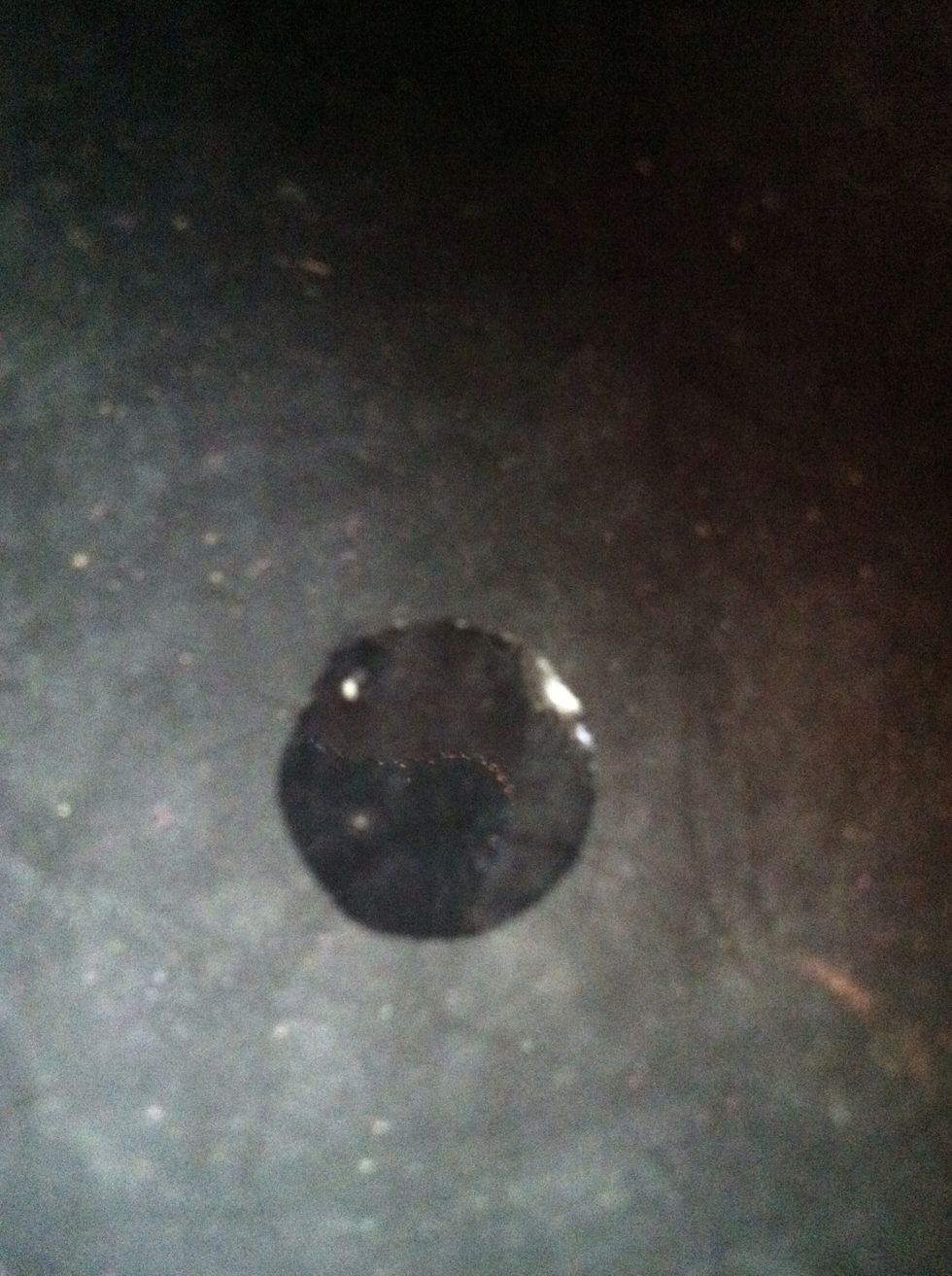 Drop your Visine onto your mixing bowl.
Angled eye liner brush.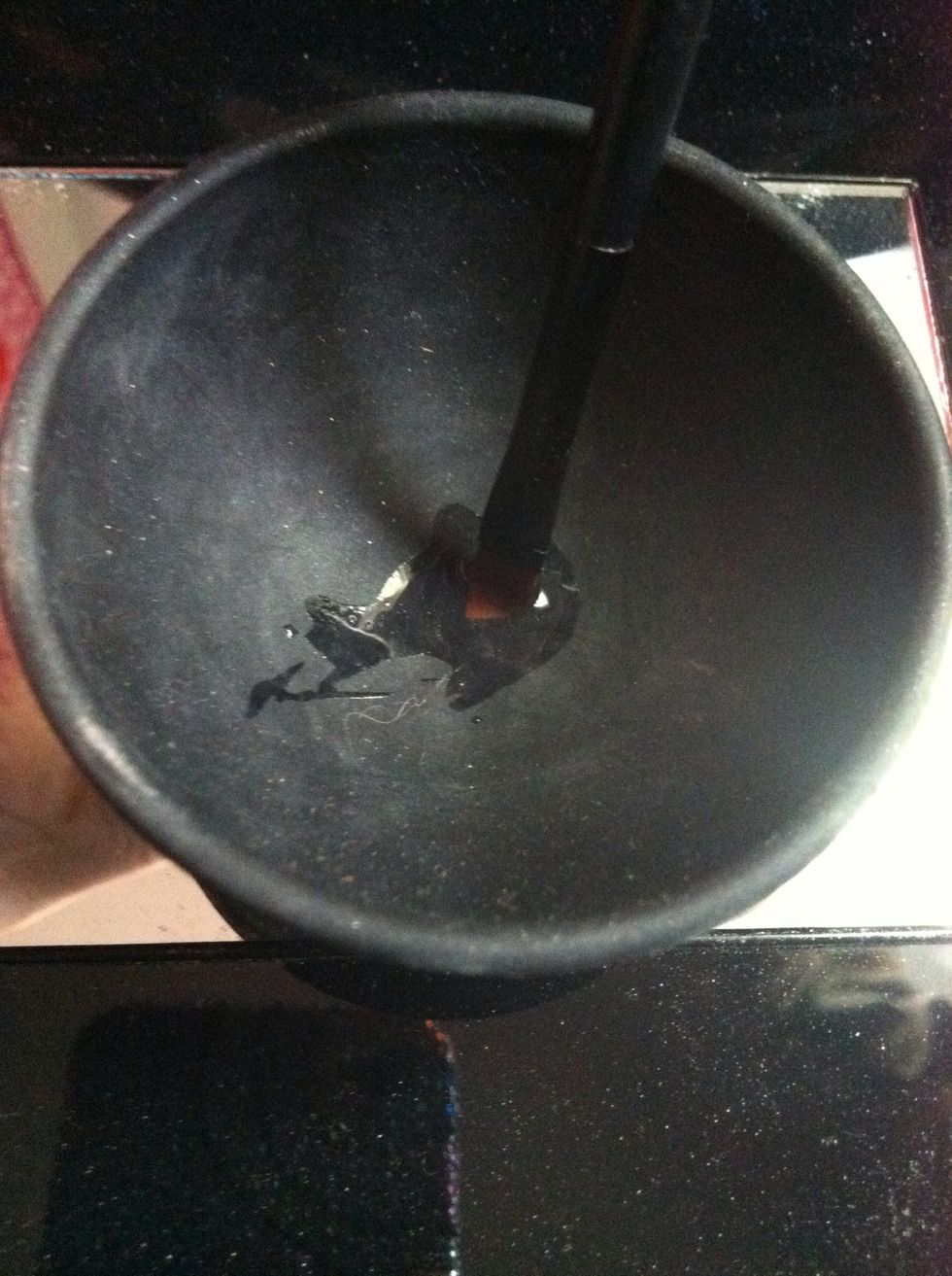 Dip your liner brush into your mixing bowl with clear eyes drop. Wet it- not to much just enough. Then pick your own favorite eyeshadow and brush it side 2 side then apply. Voilah!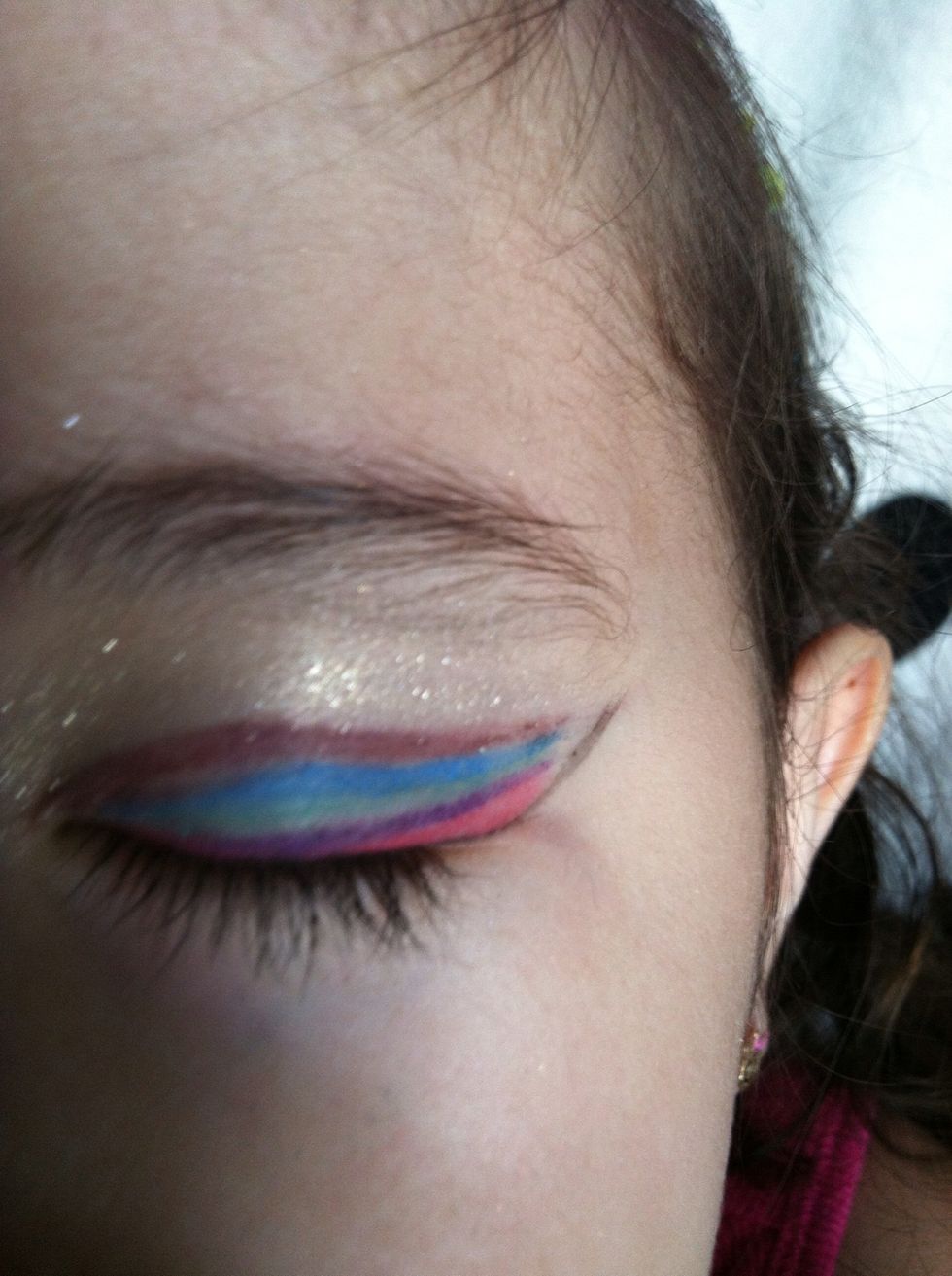 I think for young teens, they shouldn't use eyeshadows that are dark or smokey etc. I choose this fun spring or summery look. It's a rainbow of colored eyeshadow turned into eyeliners.
Then add some sparkle to show some bling. It's fun for every one. We all need some bling.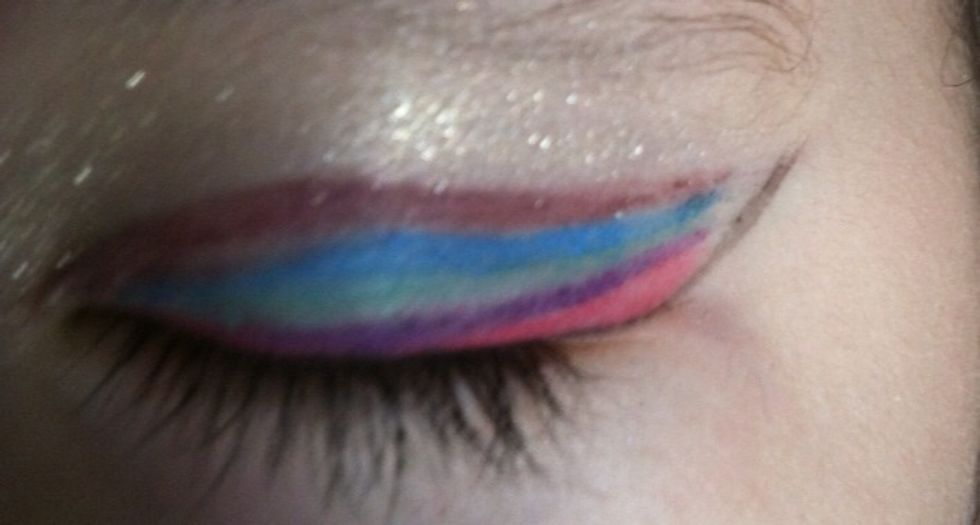 Closer look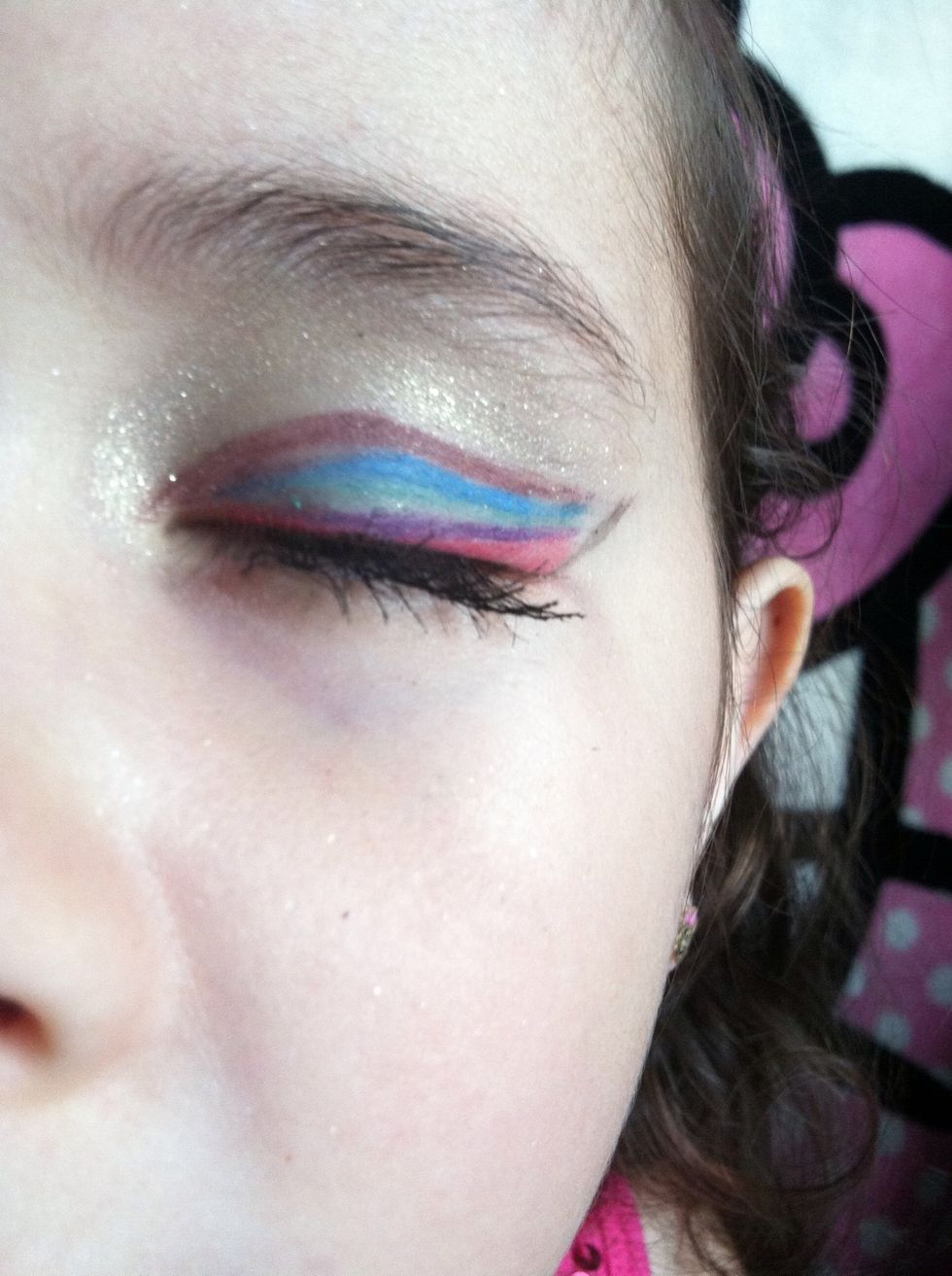 Cool eyeshadow style. I didn't connect the shadows purposely so the black one can provide the illusion that the eyes are bigger than it really is.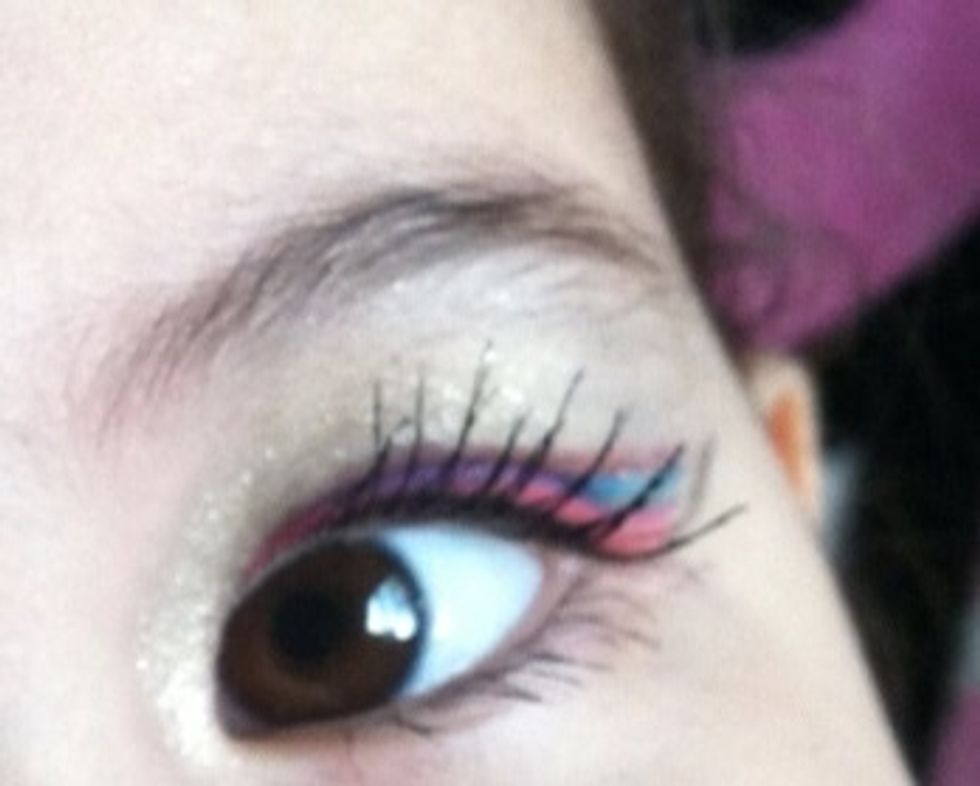 See it when it opens.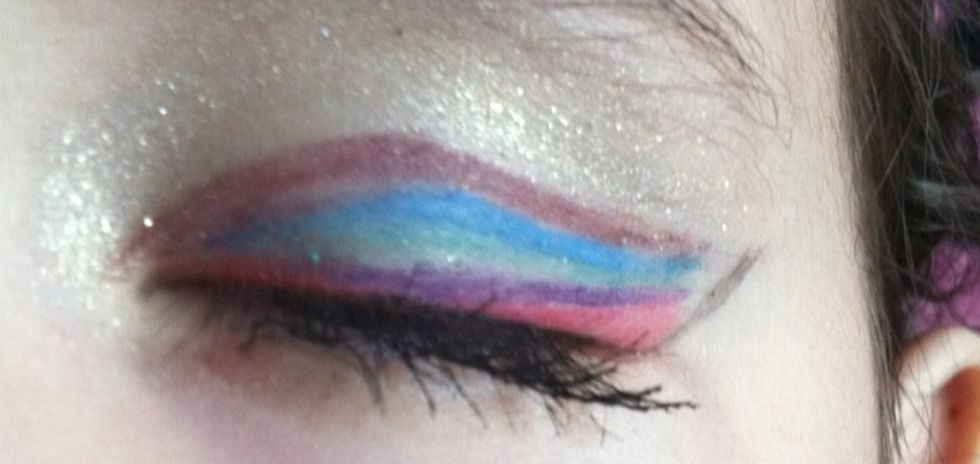 Fun pinks and purples with sparkles scream girly, fun, and appropriate for the young make-up artists.
1.0 Visine and Clear Eyes
1.0 Your eyeshadows
1.0 Angled eyeliner brush
1.0 Mixing bowl - optional
Bumdii Leyland
Thank? you so much for all your time checking out my snapguides. I truly appreciate it. Angebellas..moms.korner@blogspot.com