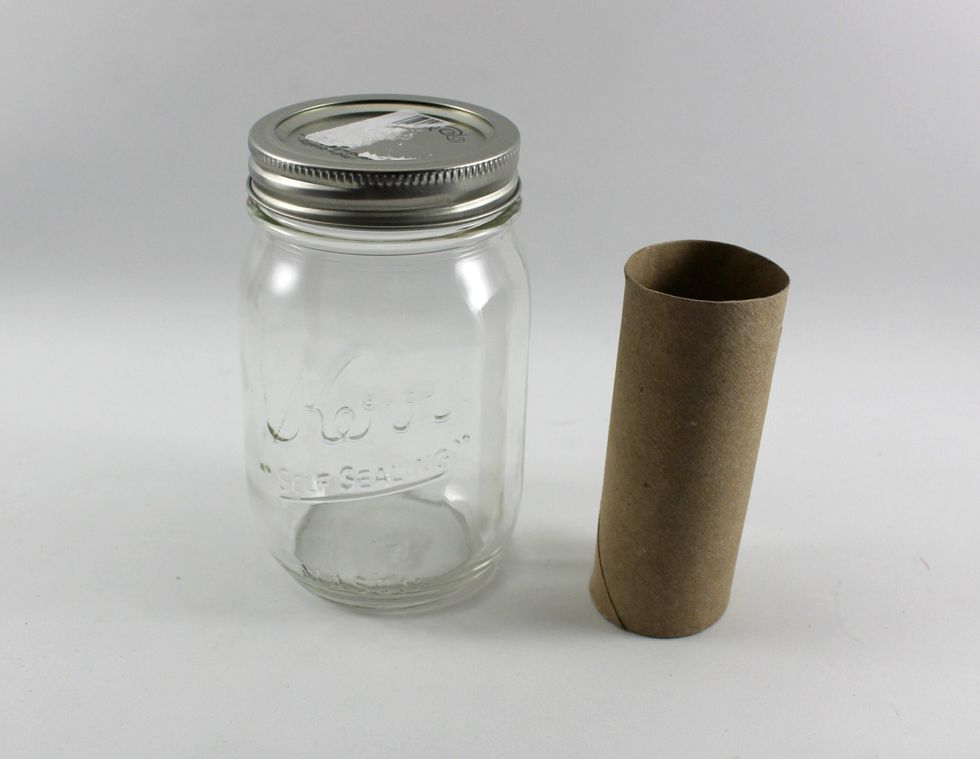 This is a small mason jar and I'm going to use it to give money to my nephews.. You need a Mason Jar and a Toilet Paper Tube for money or you need to make the tube with paper for a gift card.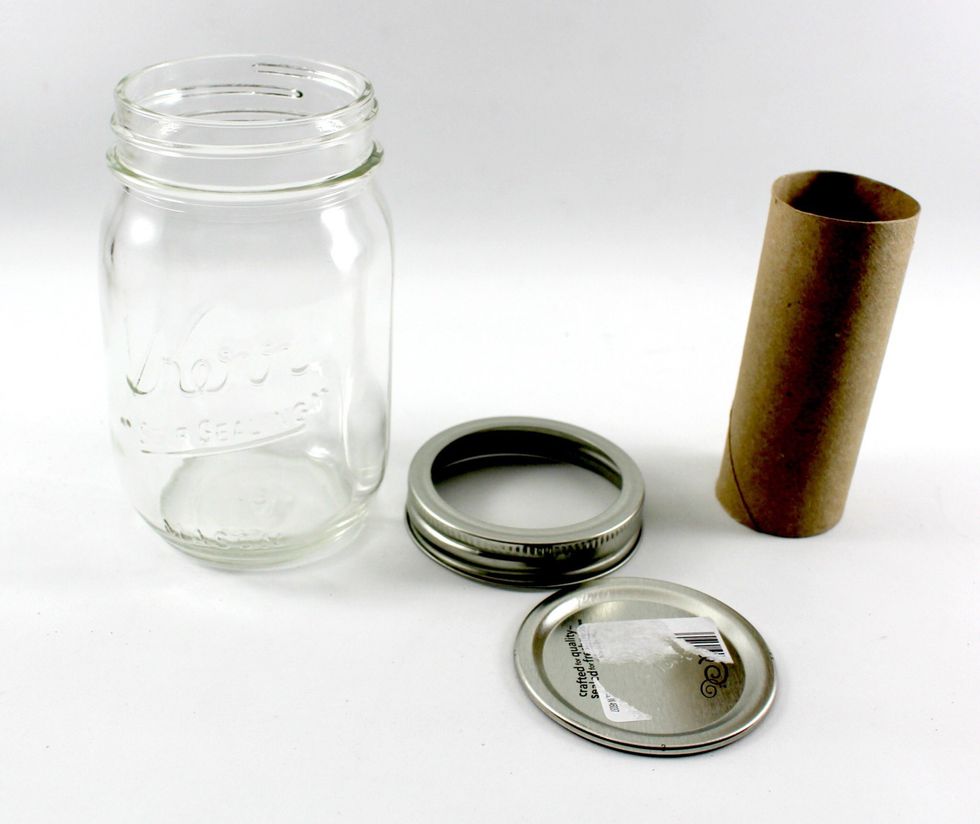 First we are going to decorate the lid cutting one circle of decorative paper.. I use St. Nicolas Bells and Bows
Cut the decorative paper the hight of the roll and measure the diameter.. then adhere with double sided tape.
Here is how they look! isn't pretty!
Hot glue the tubes to the center of the mason jar.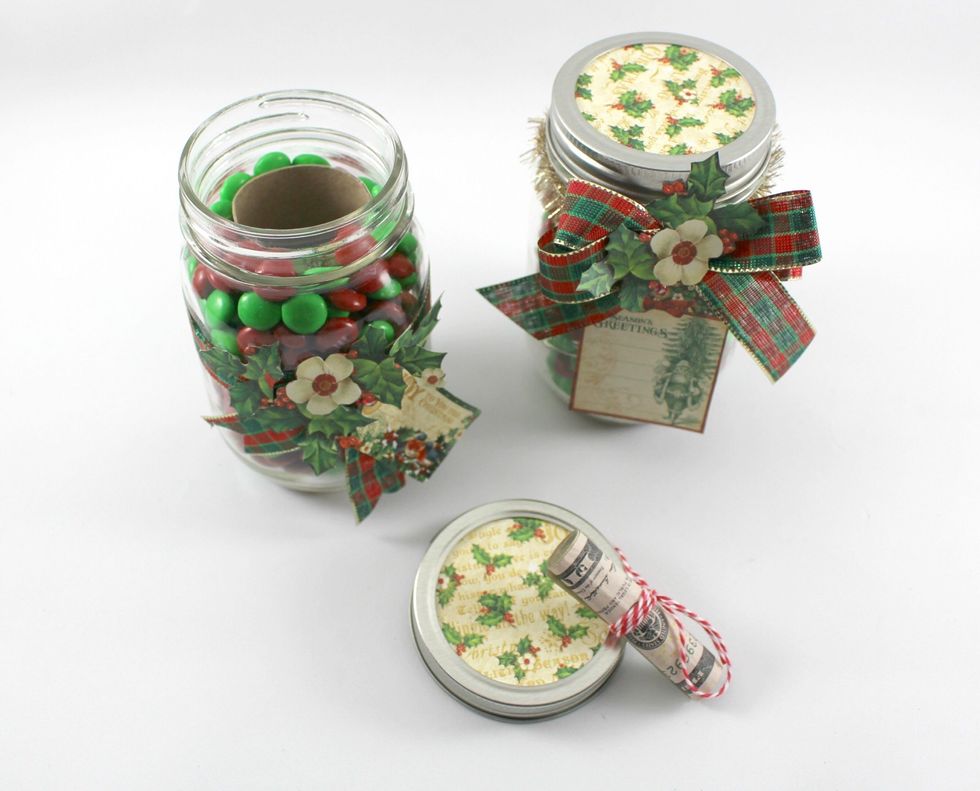 Fill the outside of the mason jar with the candy! yumiii... you can eat some :P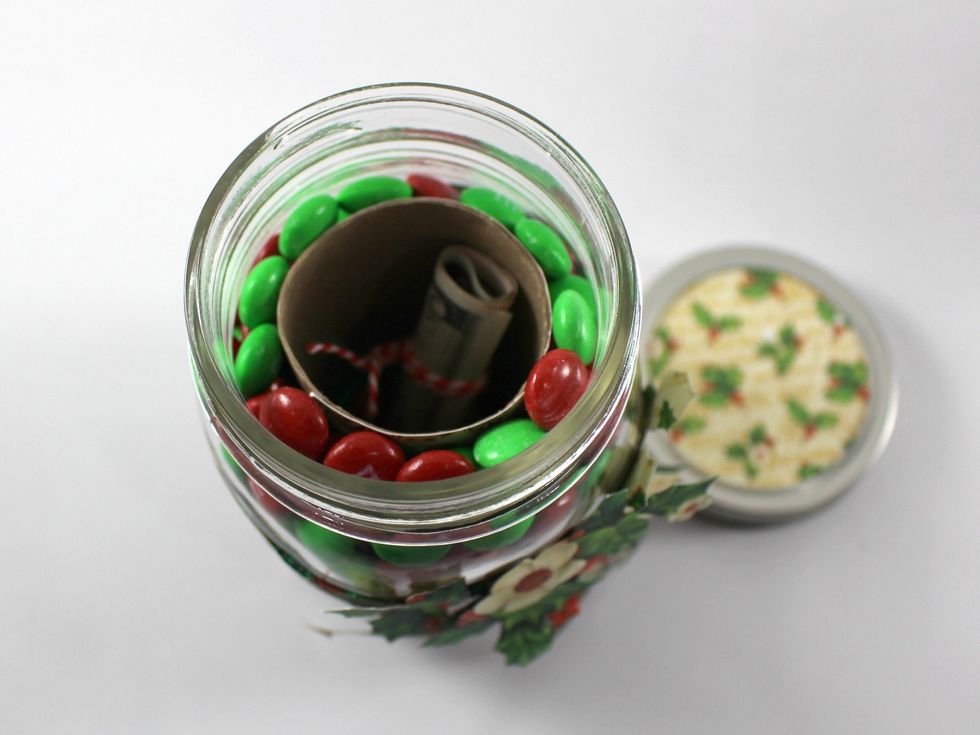 I tie the bill with a piece of twine.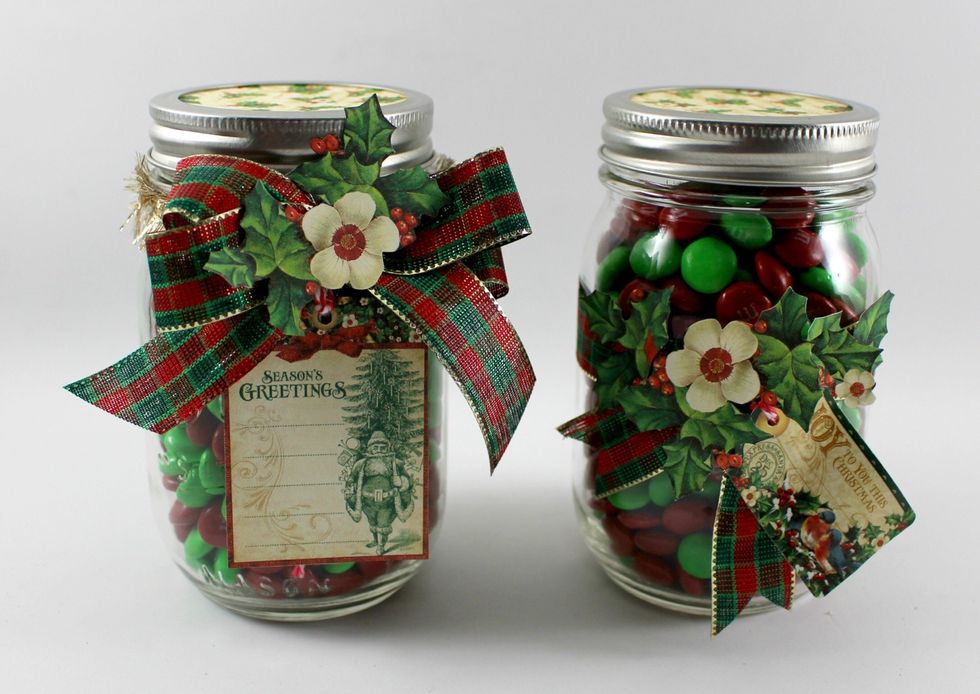 Fussy cut flowers and leaves from St. Nicholas Bells and Bows sheet of paper decorate with Tags from the same collection and you have a beautiful and super fast last minute gift.. I hope you like it!
St. Nicholas 6x6 Paper Pad
St. Nicholas - Bells and Bows 12x12
St. Nicholas Tags
Mason Jars
M&M Chocolates
Christmas Ribbons
Gift Card or Money
Xyron Mega Runner
Twine