I started with 8x10 canvas and adhered different laces, burlap anything that can provide pretty texture.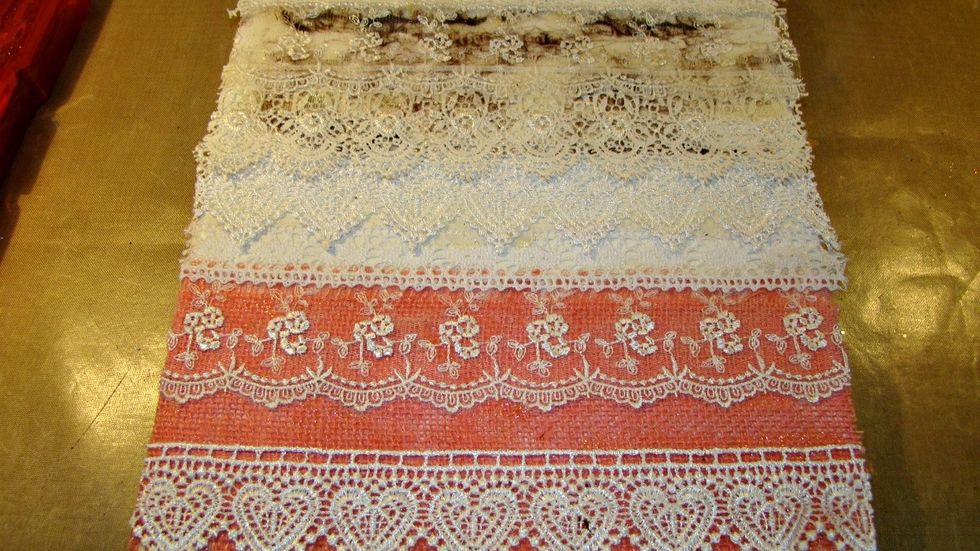 Gave base a couple coats of gesso.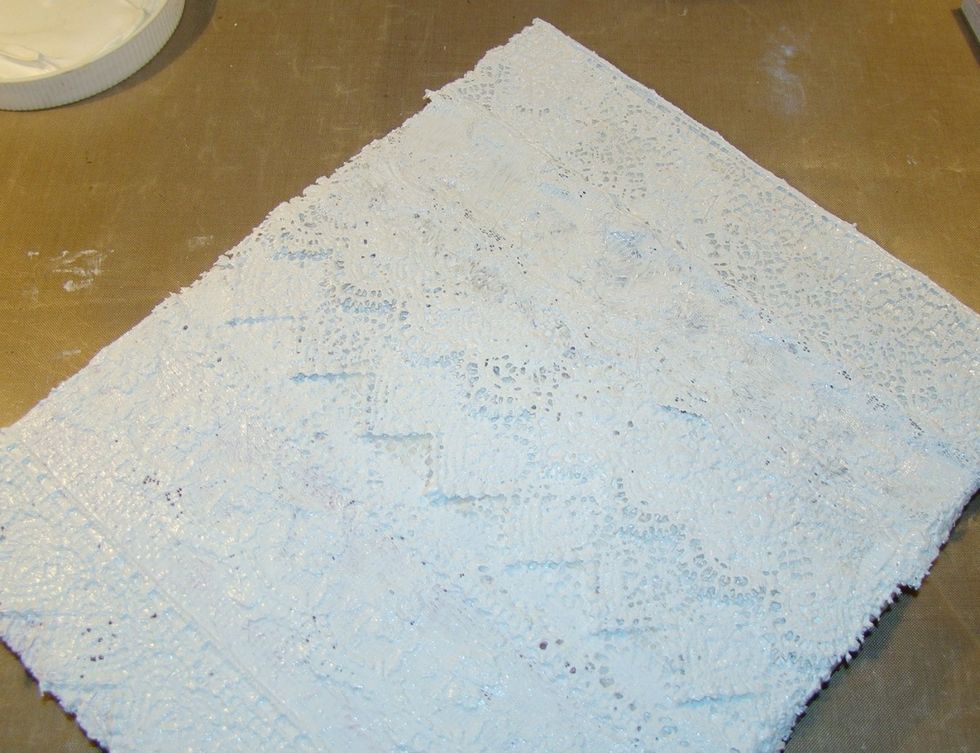 Adhere your greens, pods and pine cones to the side of the canvas.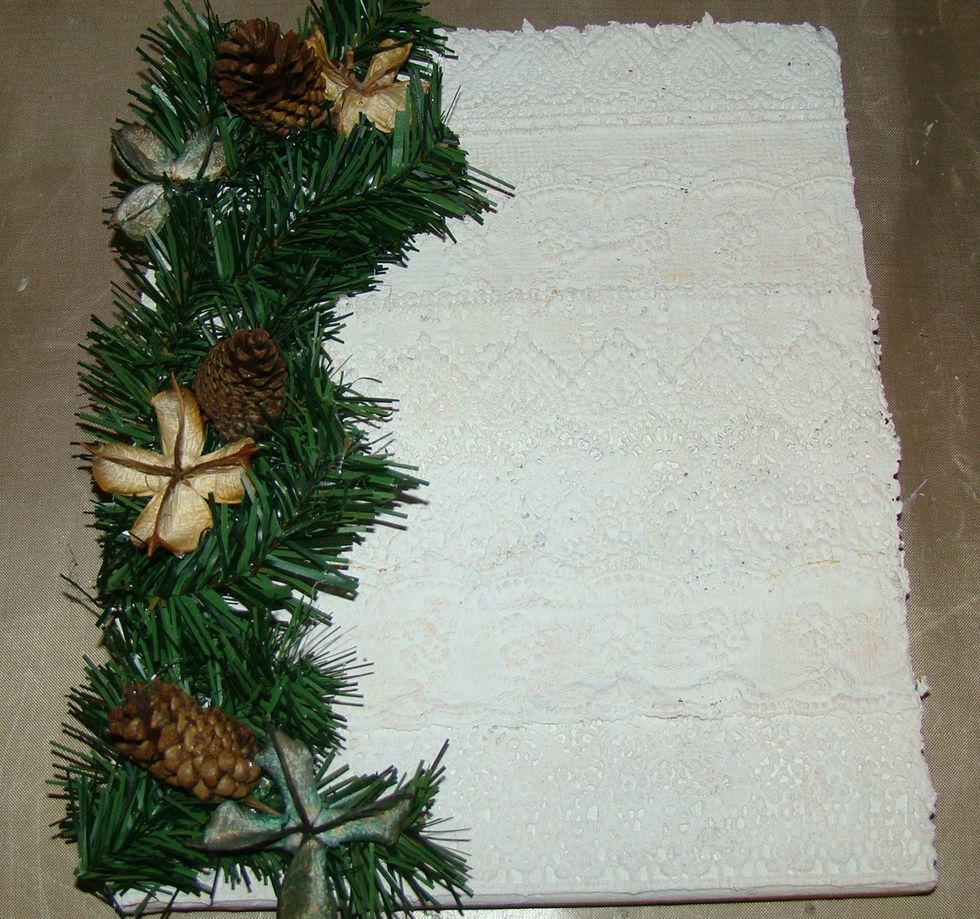 Give a nice coat of gesso to your greenery.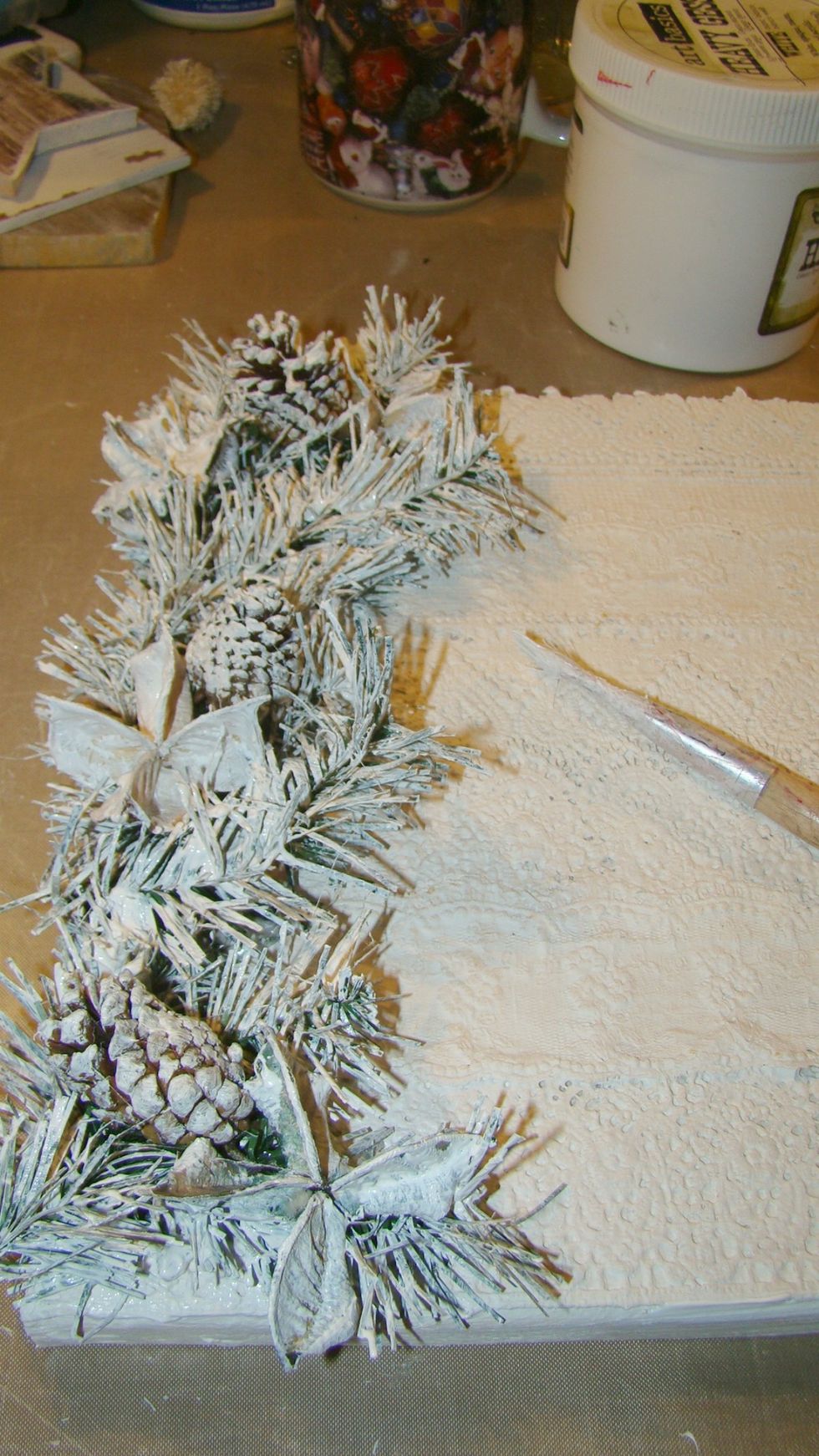 Here are the little bitty canvases... aren't they cute.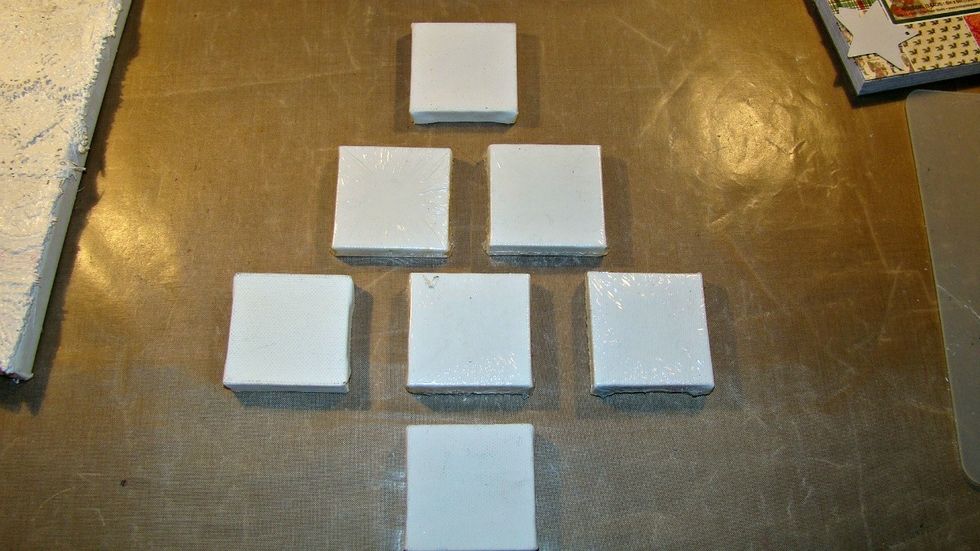 Cut your scrapbook paper and distress the edges and apply to your canvases.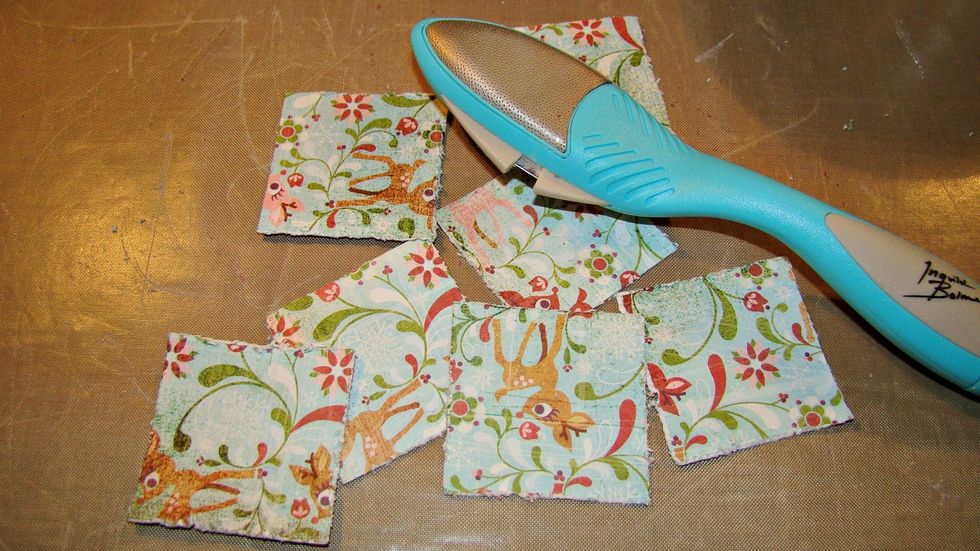 Stencil your stars for interest and texture to the tops of the mini canvases.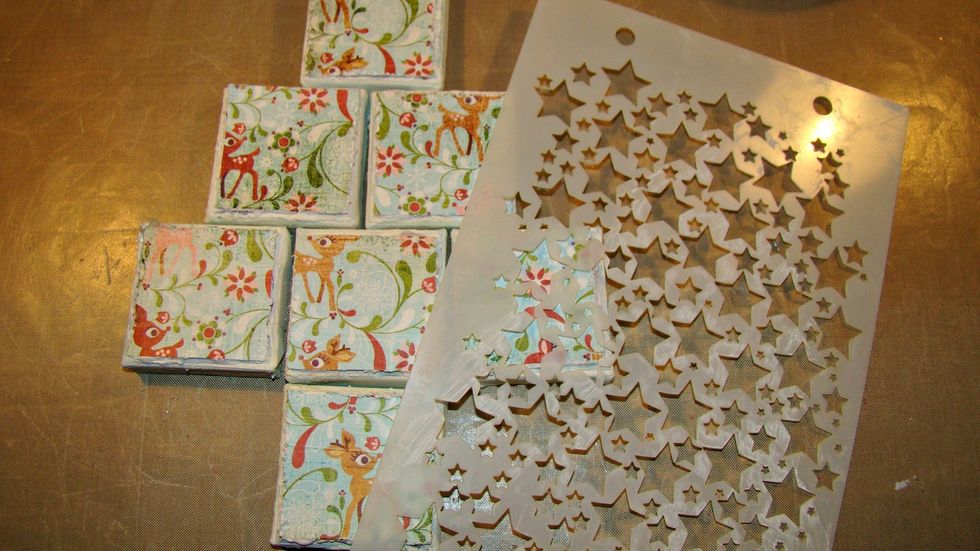 It just adds that little bit.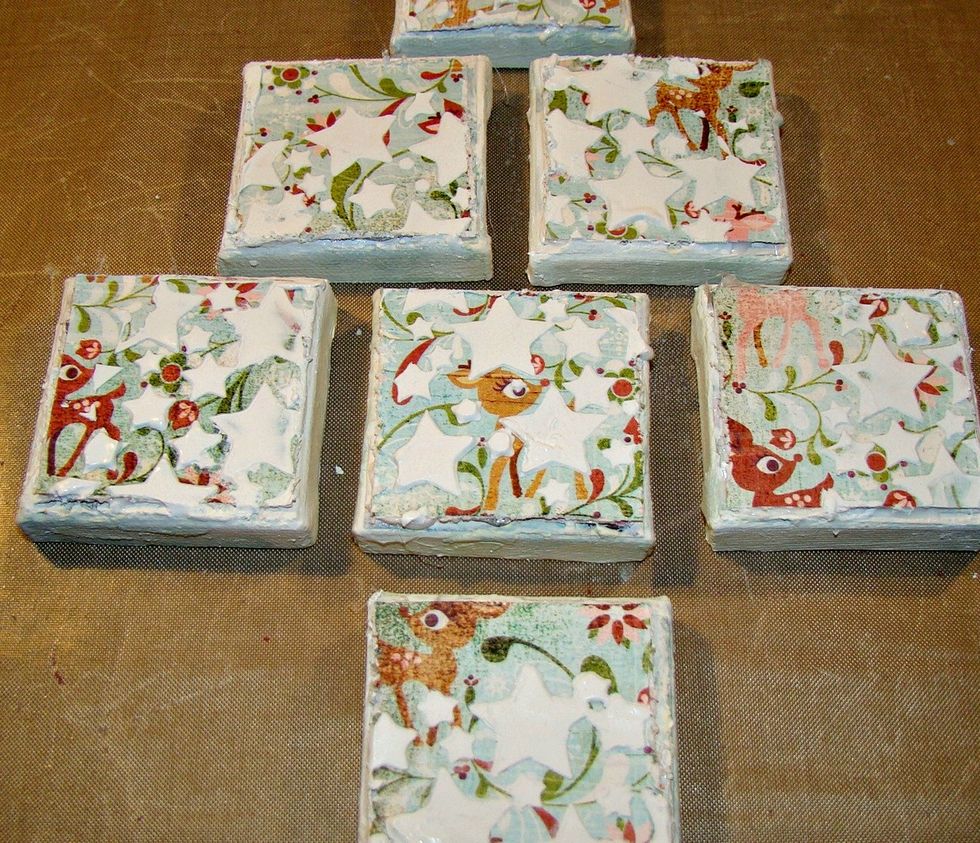 Start by using your darkest color which is Peacock Feathers all around the base of the greenery. Spritz with water to blend nicely and use a baby wipe for excess removal. Then top with Sky.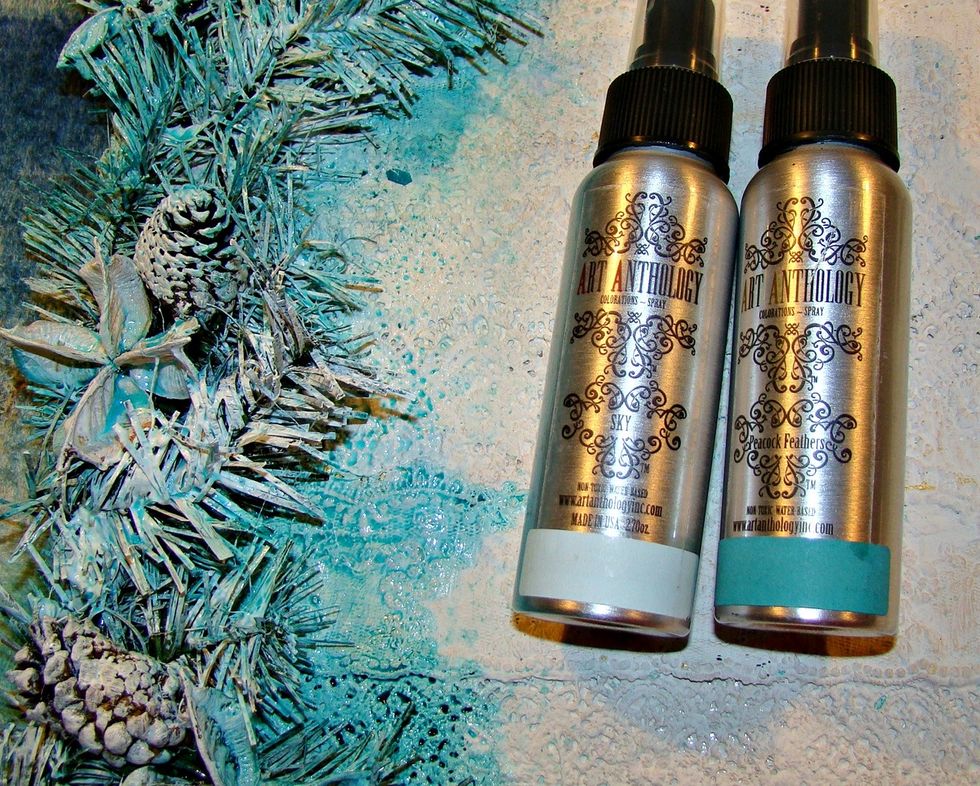 Glue on your mini canvases.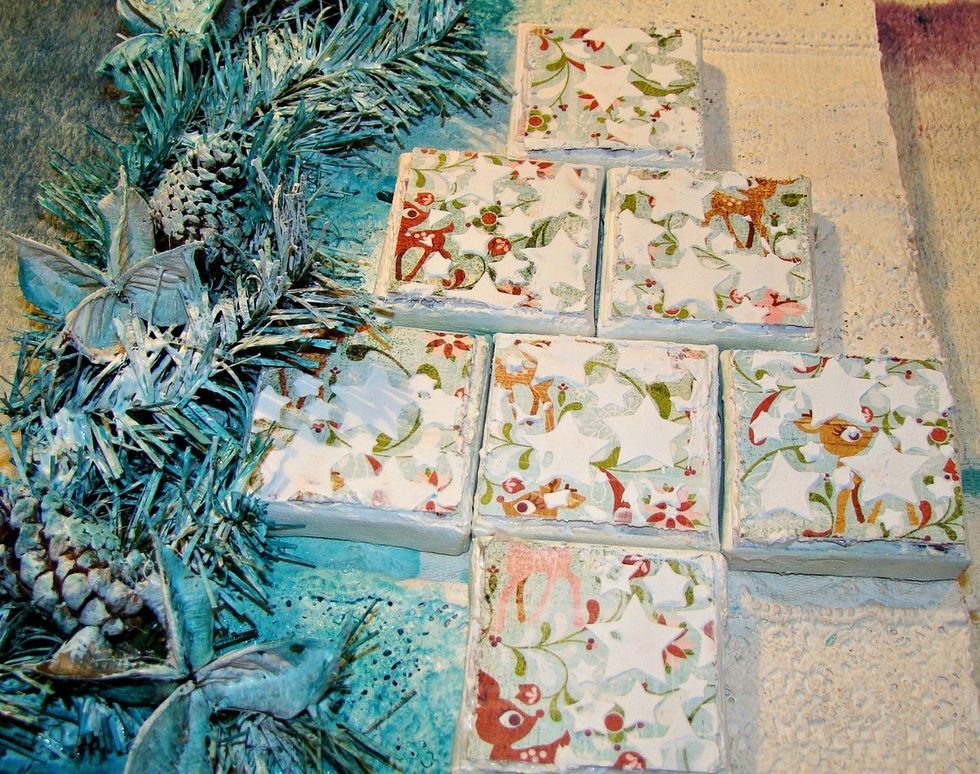 Let's make snow, take equal parts of Linen (white paint), baking soda and school glue, mix well and brush on.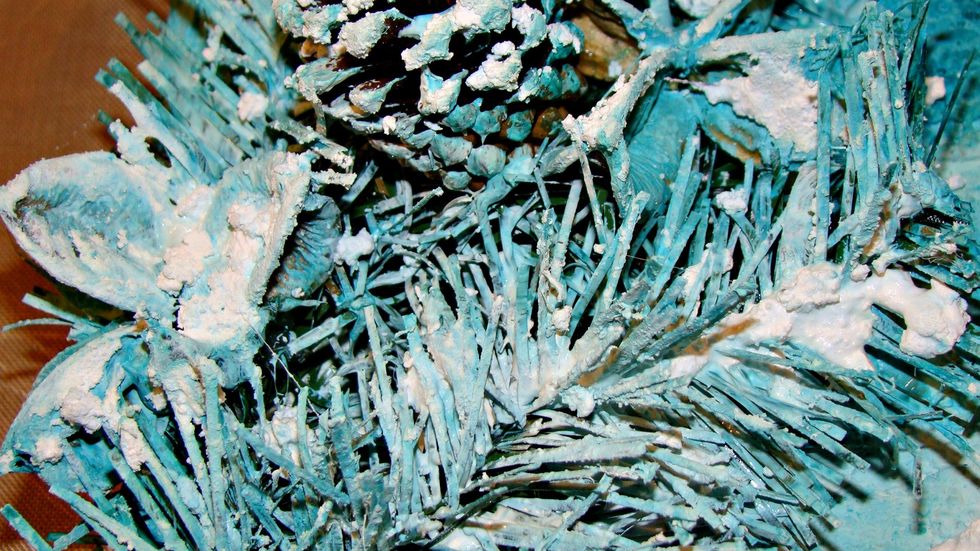 While still wet sprinkle Diamond Dust Glitter and add your berries.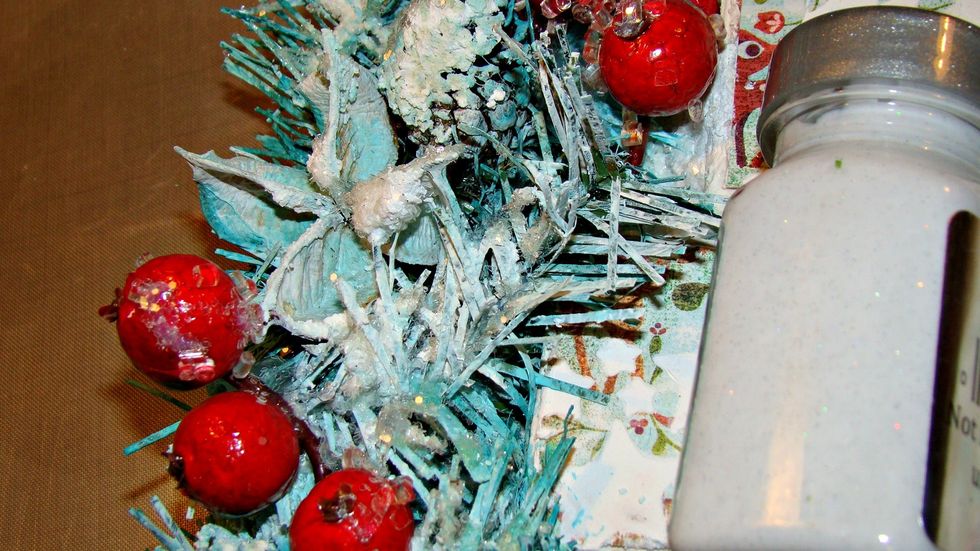 For my title I sponged on Peacock Feathers to edge.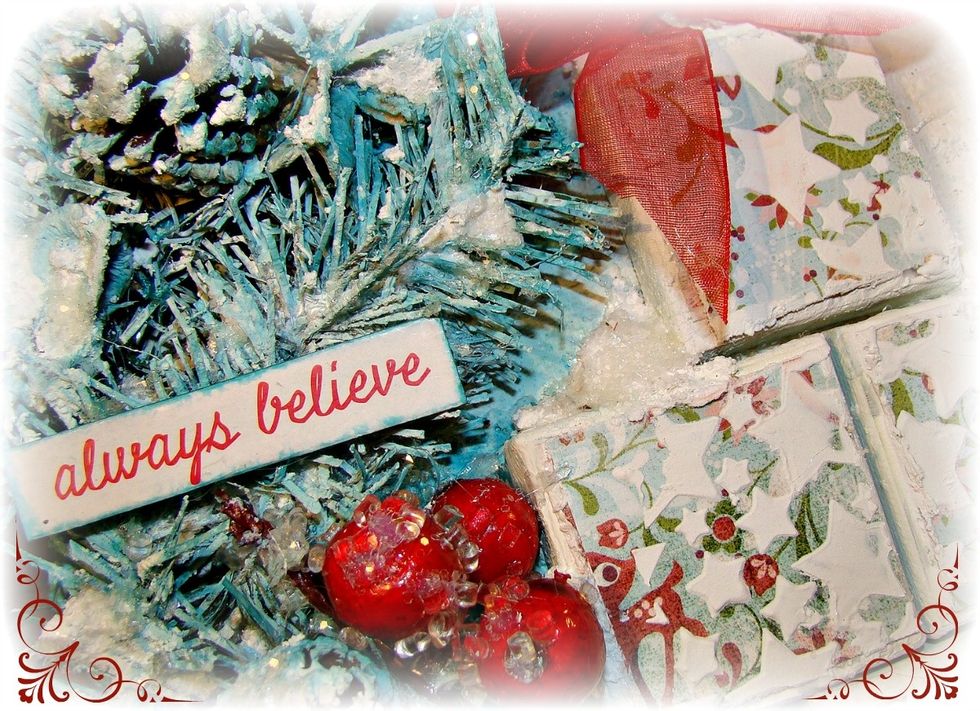 Take your Linen and dab randomly to berries and greenery as well as snow and while wet sprinkle your glitter again for that amazing sparkle.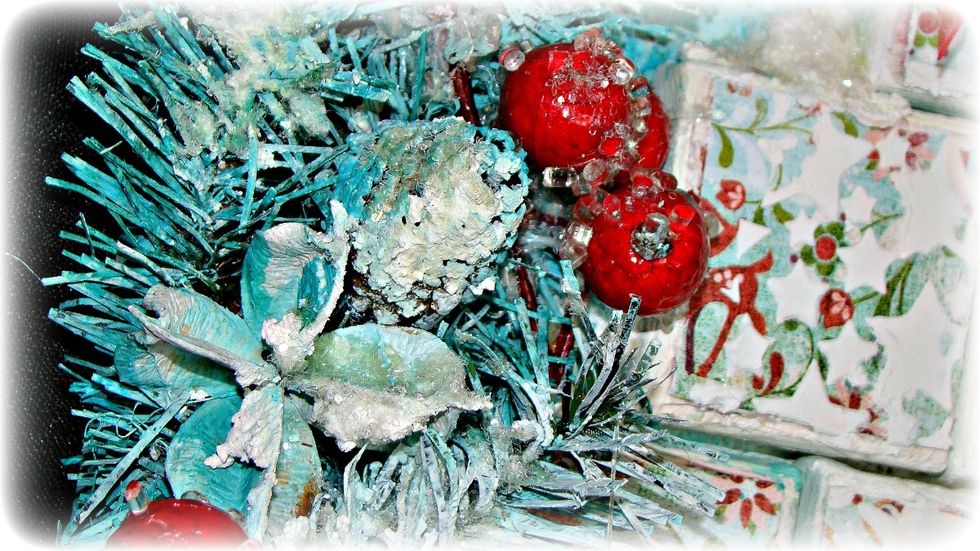 For all the products with * in front of they can be purchased at our store here: www.artanthology.net/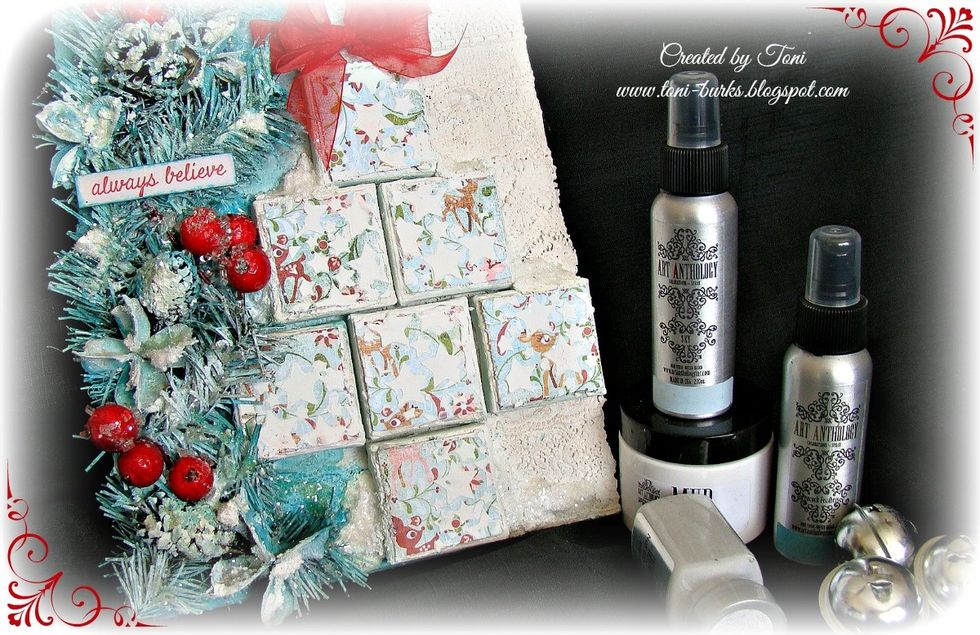 Hope you have enjoyed this fun canvas wishing you a Christmas filled with comfort and joy.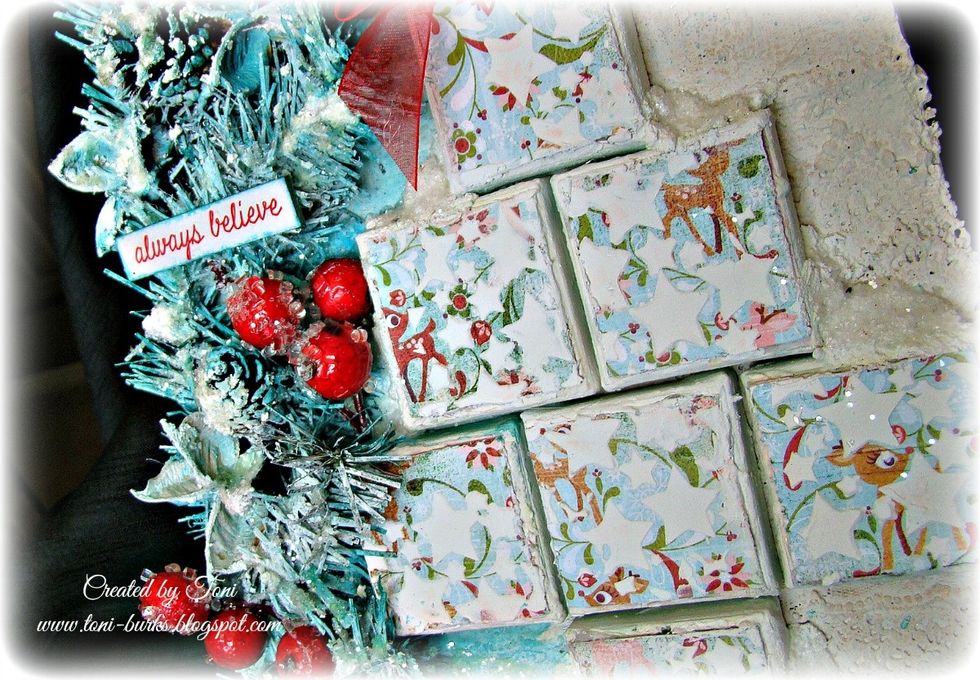 For more inspiration follow me at http://toni-burks.blogspot.com/ https://www.pinterest.com/tonilburks/ https://www.facebook.com/toni.burksgrijalva https://www.instagram.com/tonilburks/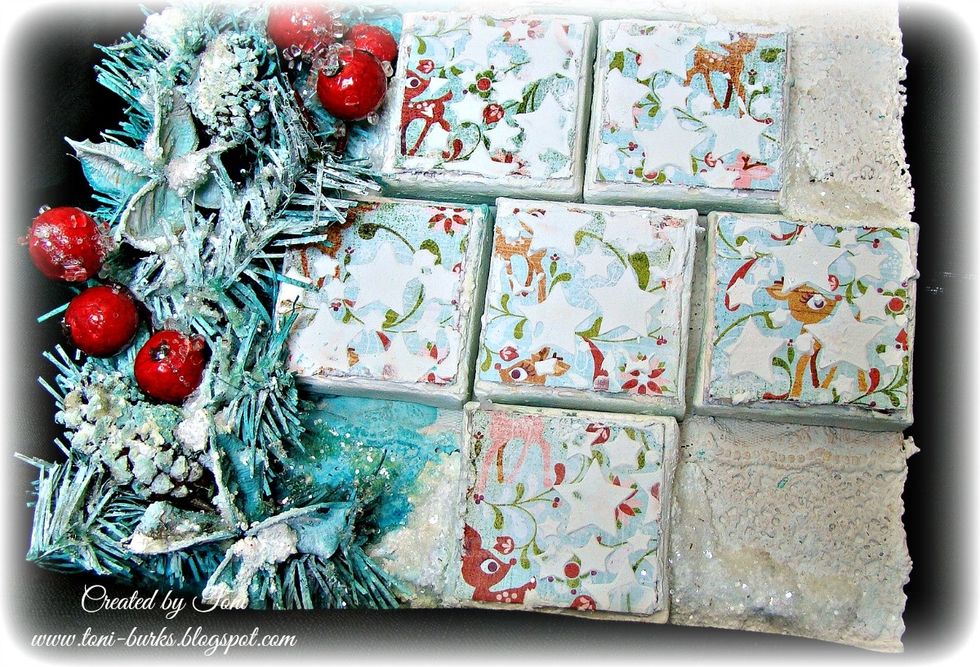 8x10 canvas
assorted laces
white gesso
7 2x2 canvas
scrapbook paper of choice
*mud texture paste
*stencil-twilight
*coloration spray-peacock feathers, sky
*sorbet-linen
assorted greenery and berries
diamond dust glitter
red bow
Toni Burks-Grijalva
♥ getting messy with my inks & paints. I hope I can provide some fun tutorials for your creative journey. Visit my blog @http://www.toni-burks.blogspot.com/
Rancho Cucamonga, California