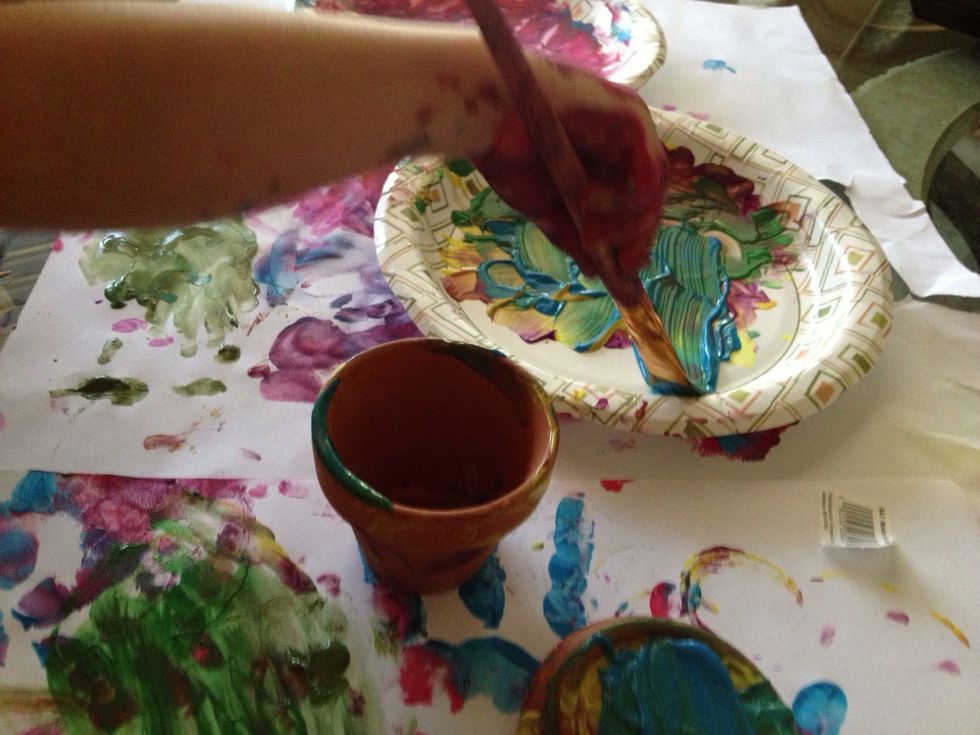 Arrange large sheets of paper to cover the area where you are painting. Squeeze paint onto paper plates. Let the painting begin!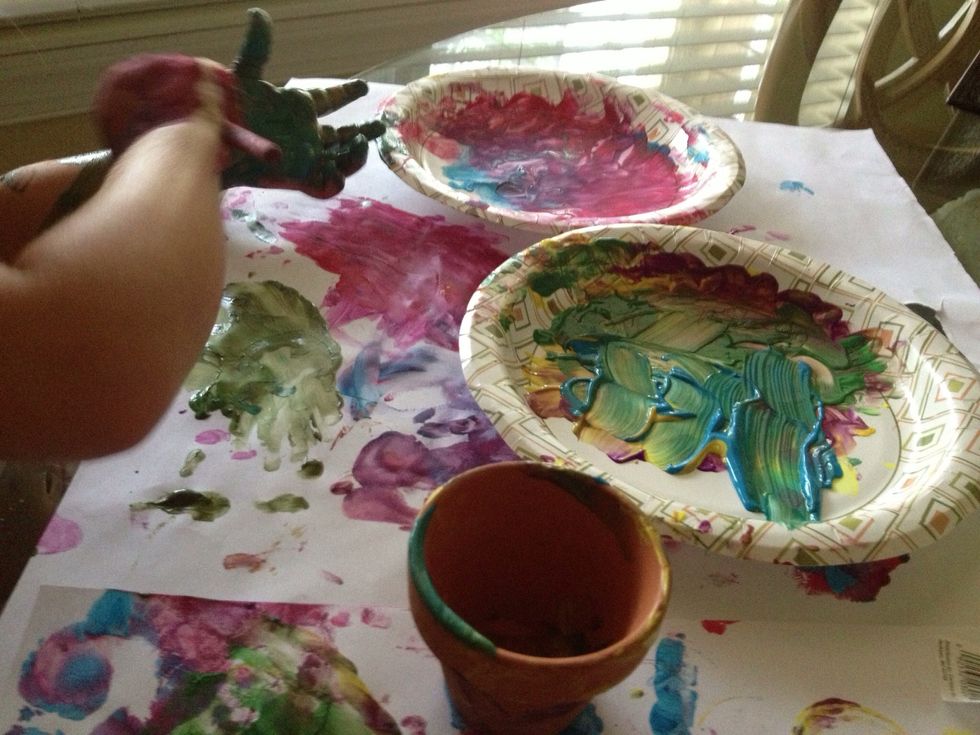 Paint the paper with fingers and/or brush. This is very messy so either have the child wear a painting apron or go al naturale! Paint palm of the child's hand or dip it in the paint.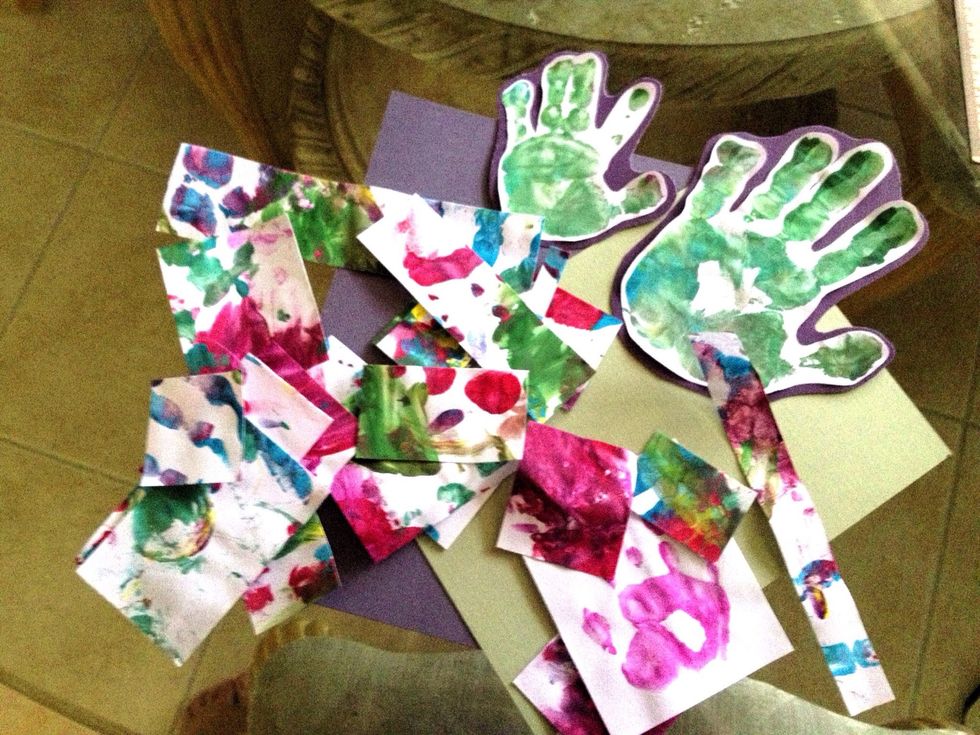 Place the painted hand on a clean part of the paper to make the print. Let dry. Cut out the hands. Trace the hands onto card stock and cut 1/4" larger than the print. Glue print to card stock.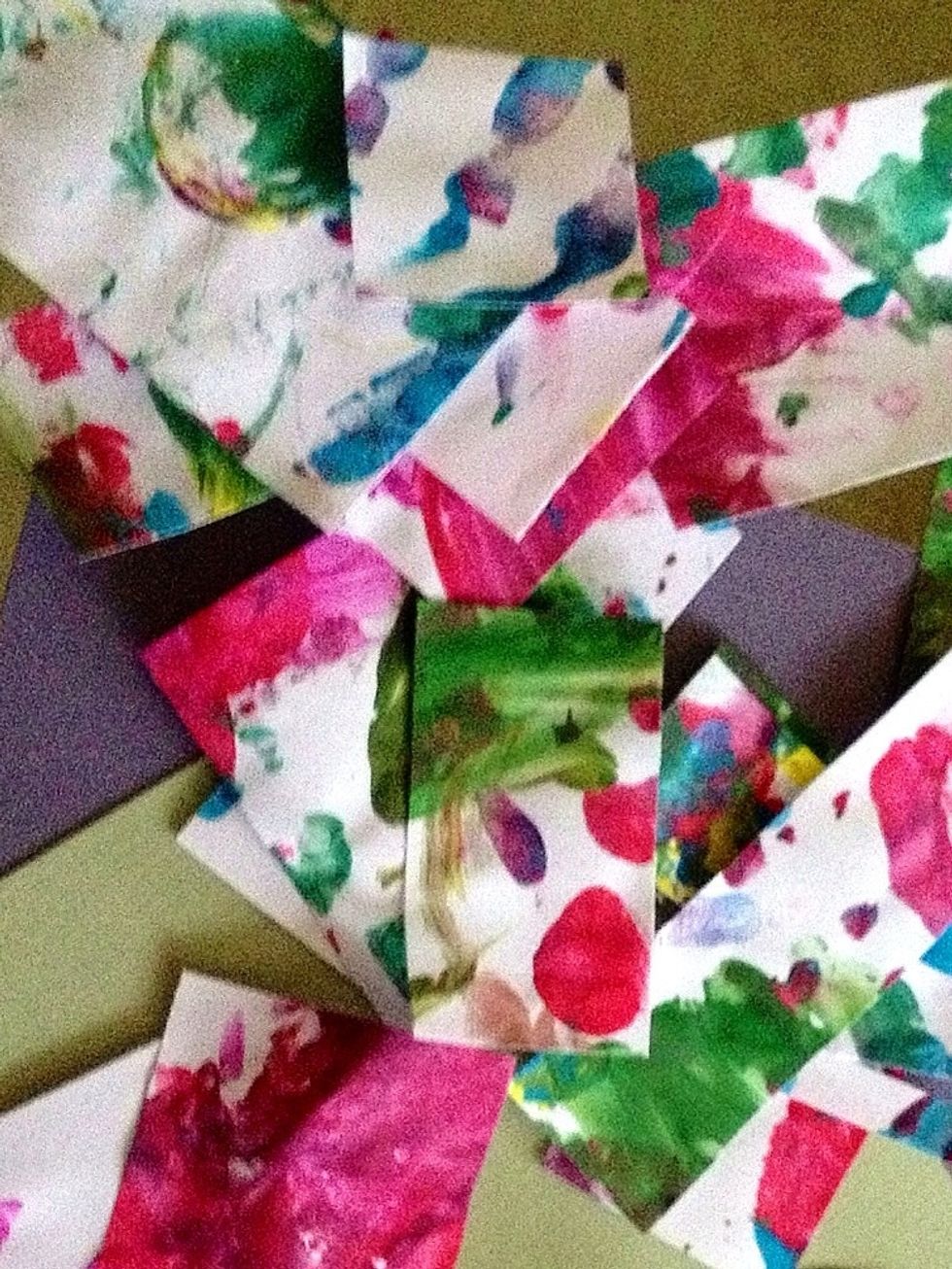 Cut the painted paper into different length strips. Place on the 8x10 card stock in a collage fashion. Make sure to cover the entire base.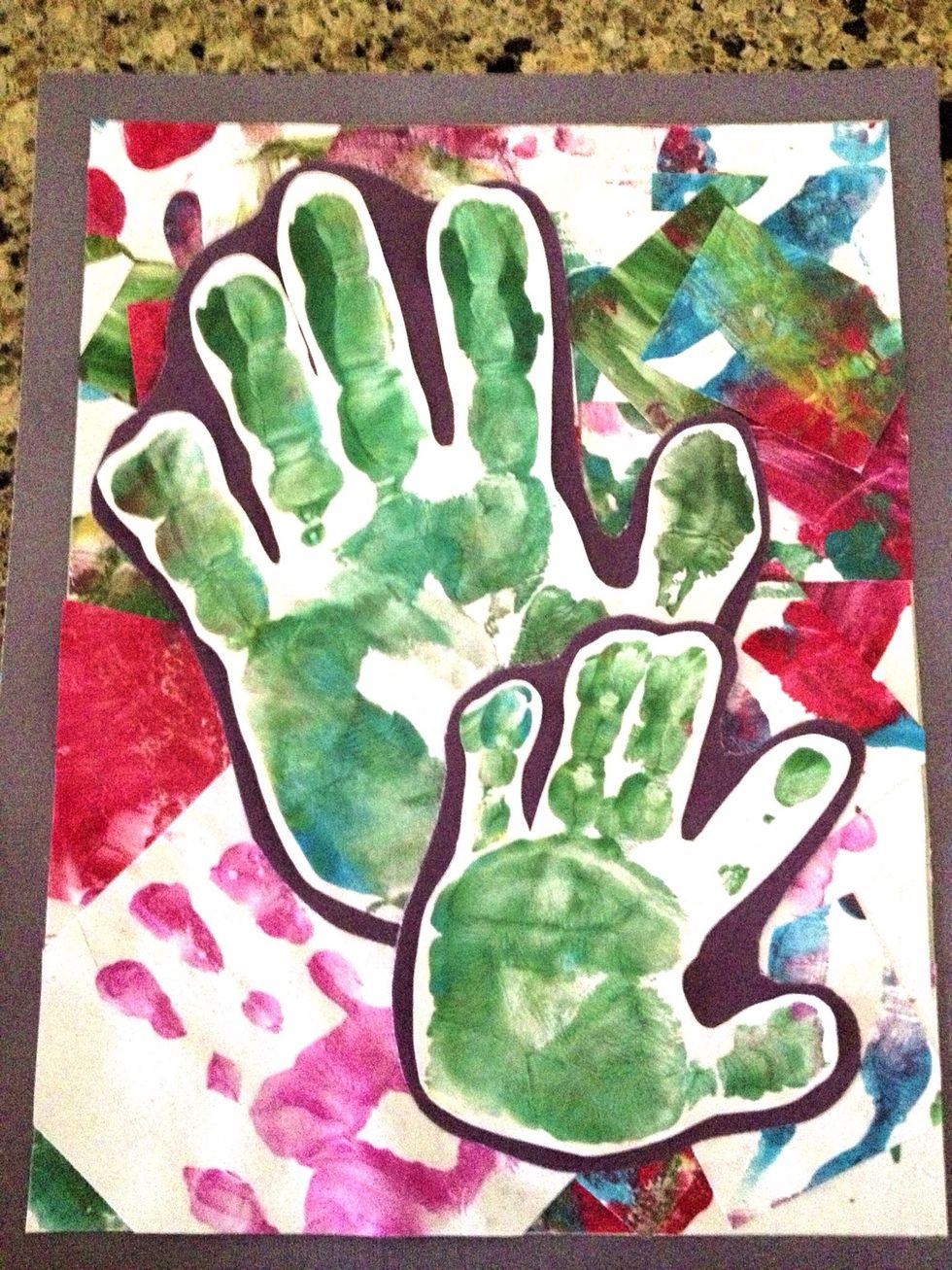 (Decide the placement of the prints BEFORE you glue.) Glue the prints on top.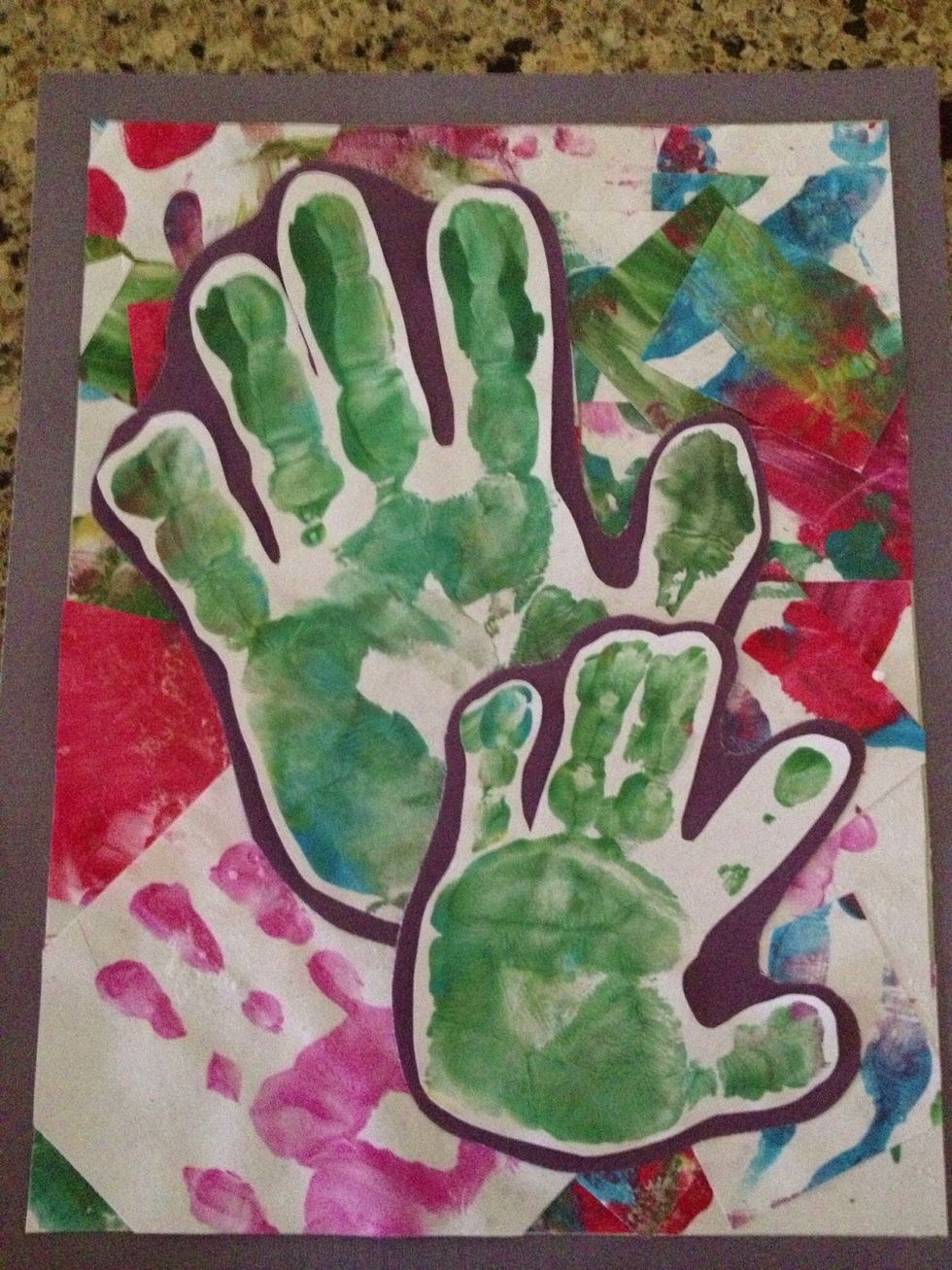 Trim any overlapping pieces from the base and secure to the 9x11 card stock. You can add embellishments, i.e. ribbon, buttons, tags, etc.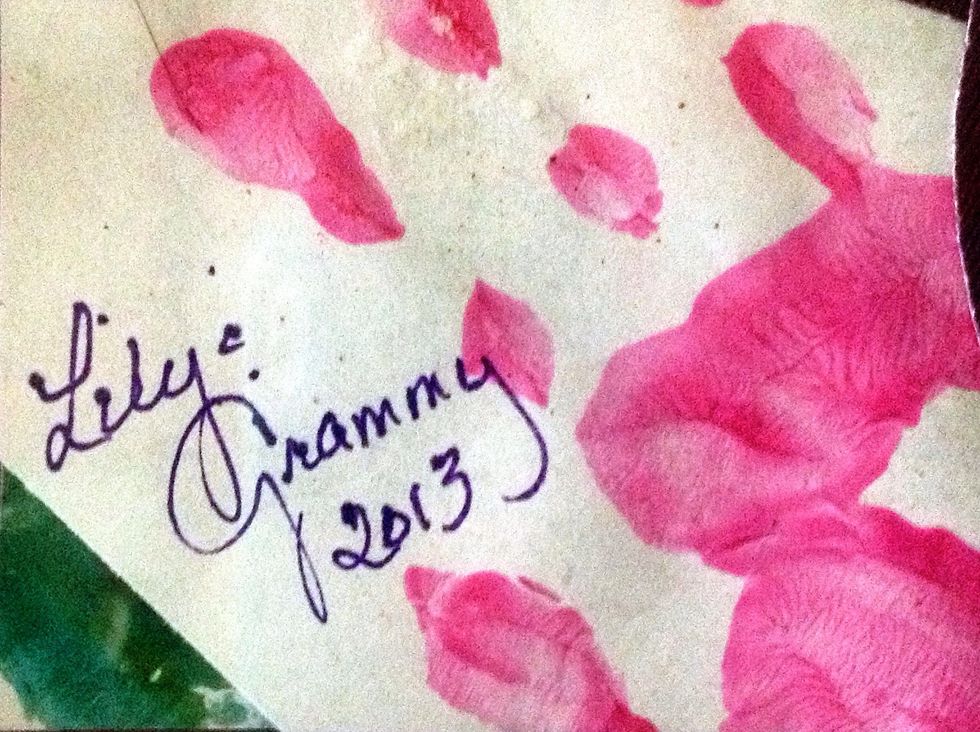 Sign with artists names and date.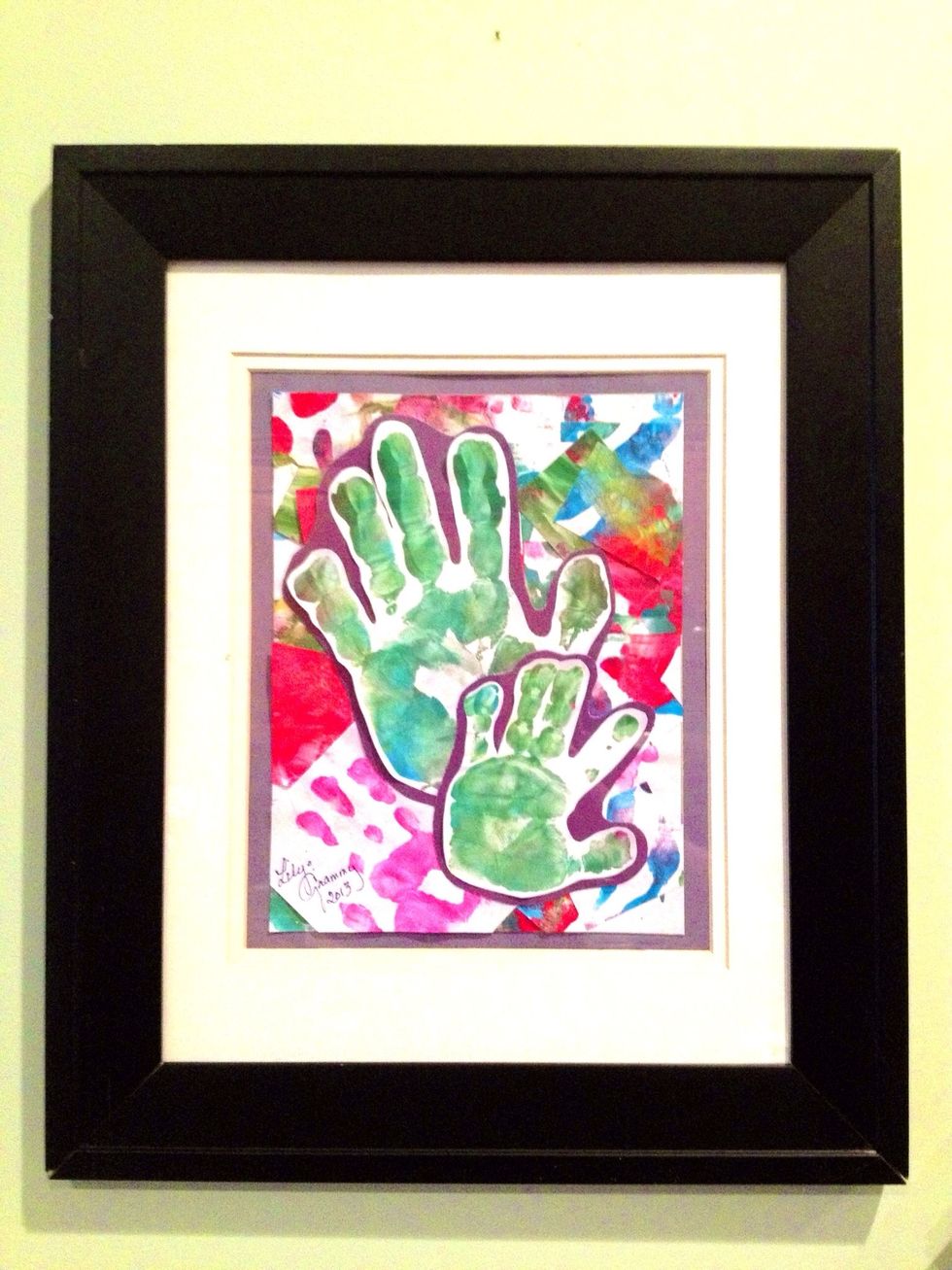 Place matting over finished painting. Find a perfect frame and Wah La! A masterpiece to hang.
Children's paint
Paper plates (enough for the amount of colors )
Large sheets of paper
3.0 Card stock (1 for print back, 1 8x10, 1 9x11)
Scissors
Paper cutter
Adhesive
Matte board
Frame