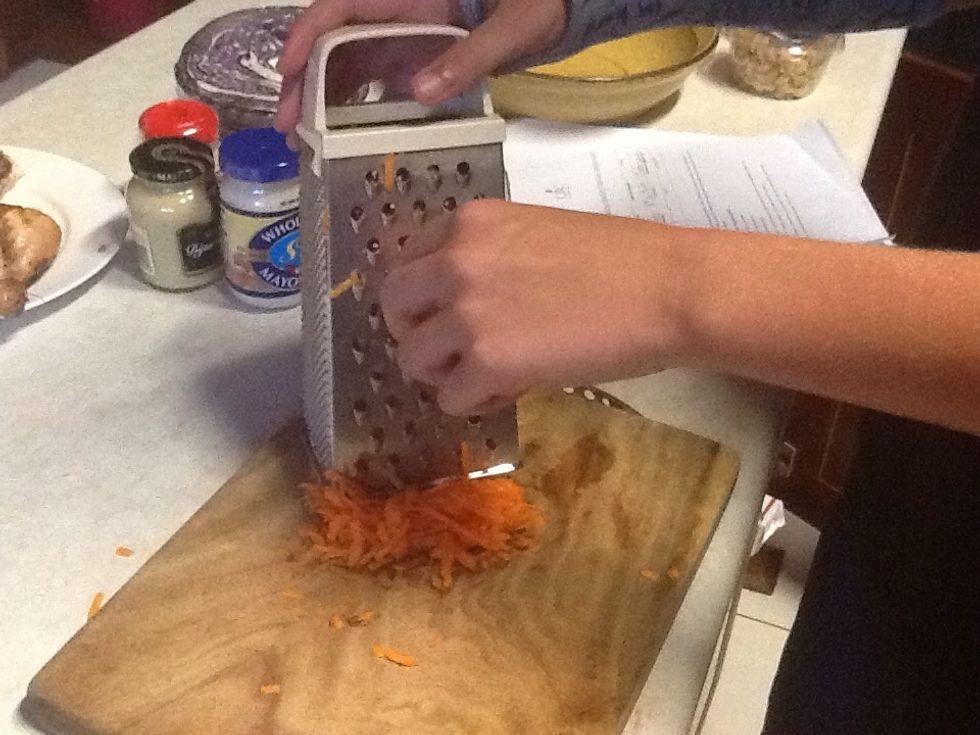 Peel and grate carrot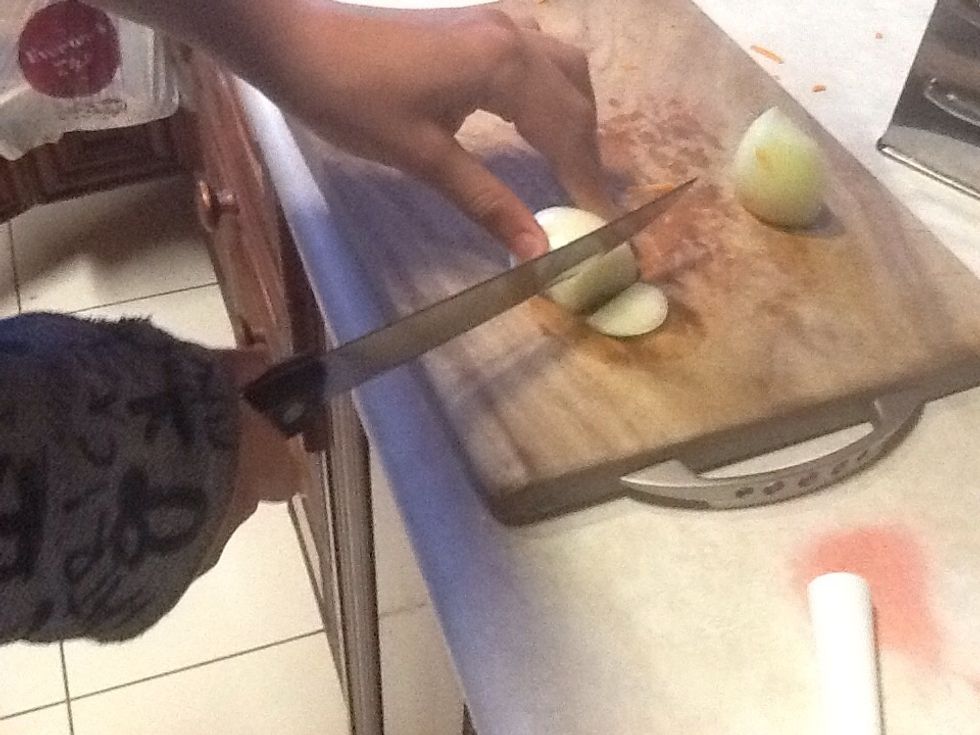 Peel onion and slice thinly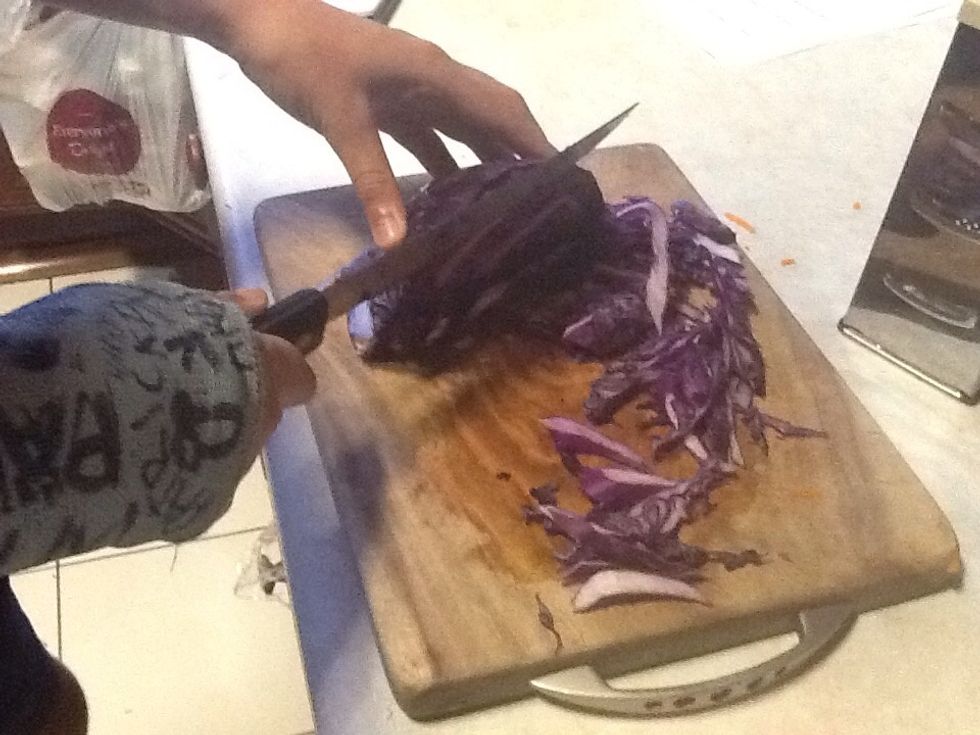 Slice red cabbage thinly.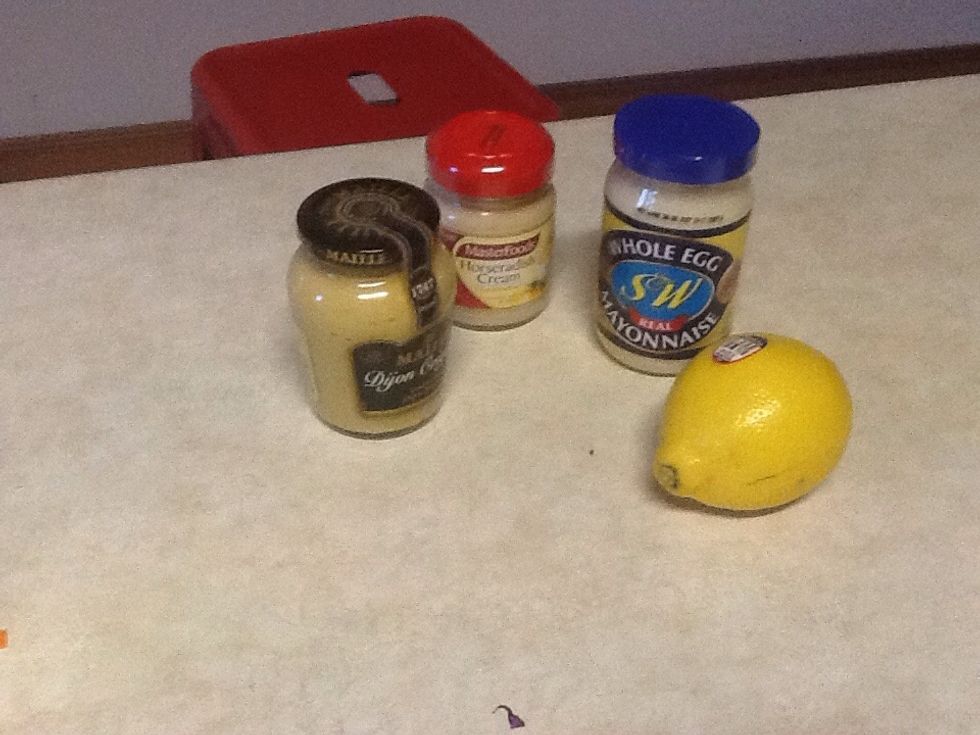 To create the dressing, combine 2 teaspoons of horseradish cream, 1/2 a cup of Praise whole-egg mayonnaise, 1 tablespoon of lemon-juice and 1 tablespoon of dijon mustard.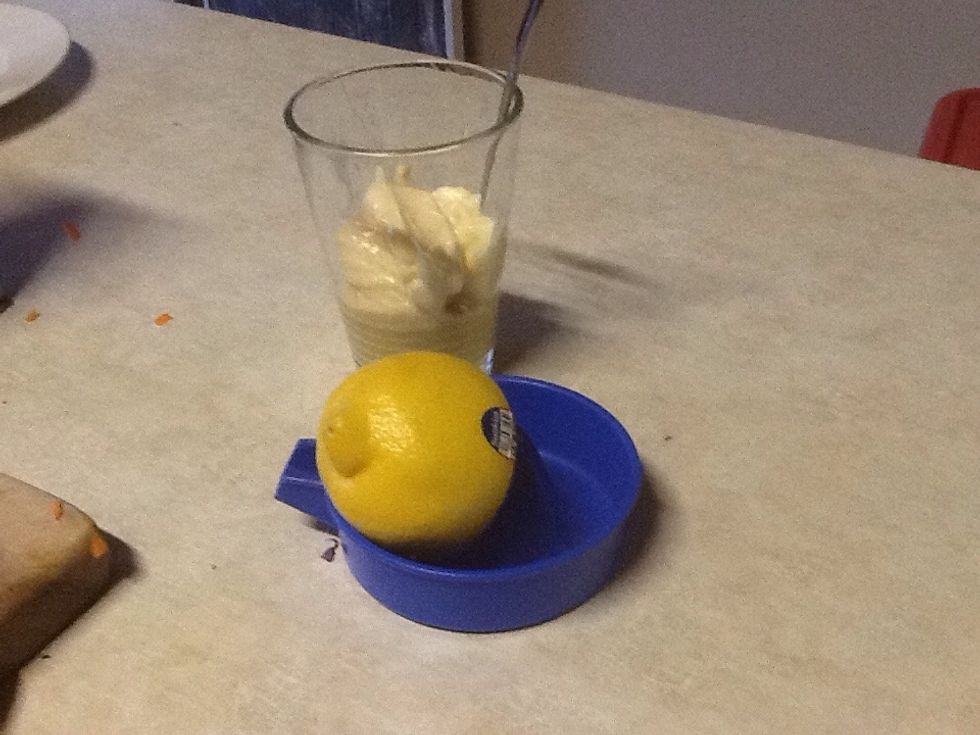 Cut the Lemon in half and use juicer to extract the lemon juice, add to the horseradish cream, whole-egg mayonnaise and Dijon mustard.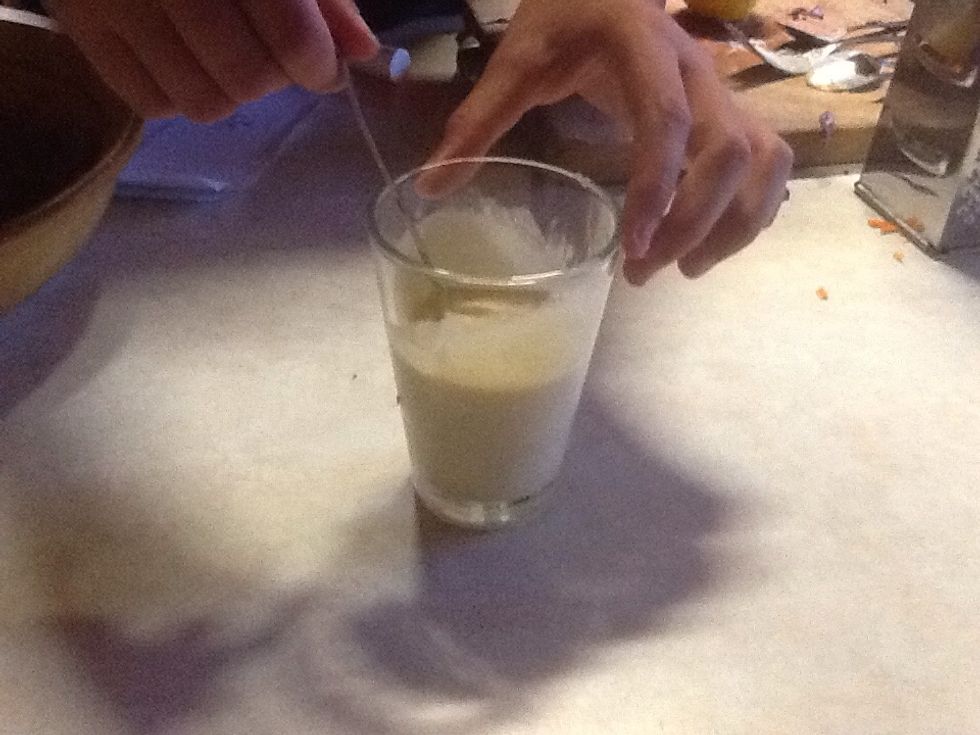 Stir the dressing ingredients thoroughly to complete the dressing.
Add the dressing to the coleslaw ingredients and mix thoroughly.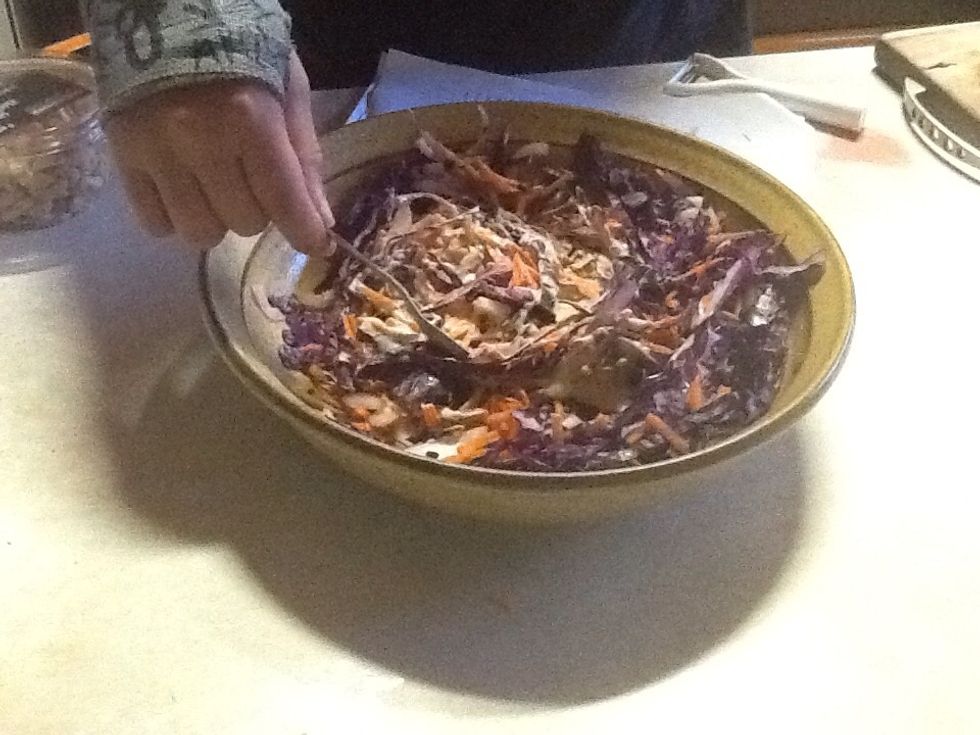 Final result.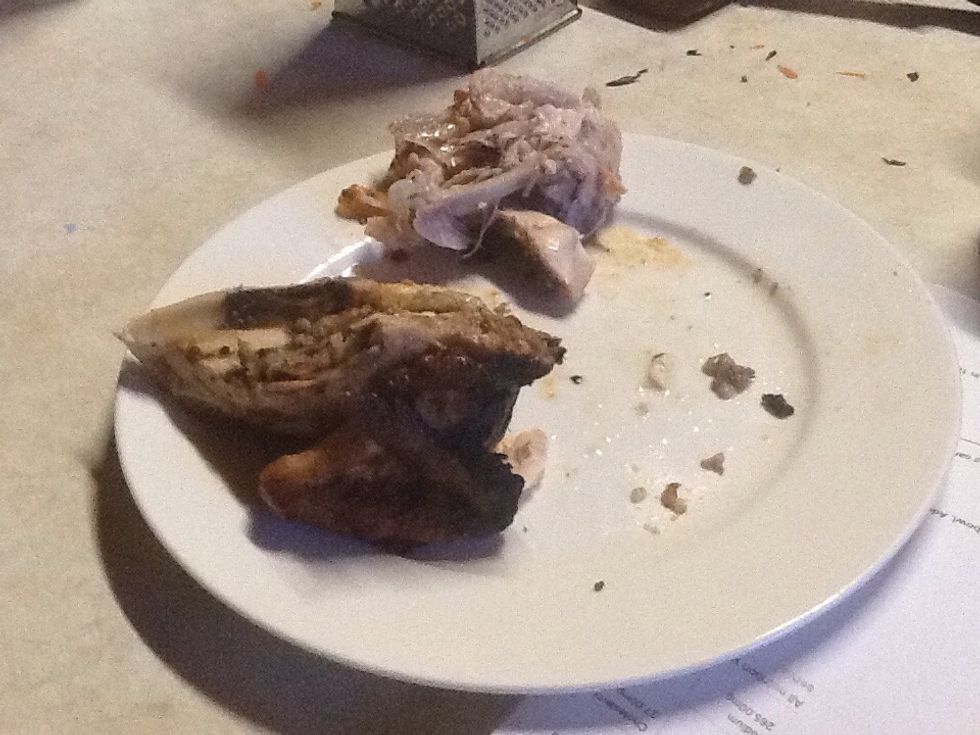 Break up the chicken to add into the Coleslaw.
Add the chicken to the Coleslaw to complete the meal.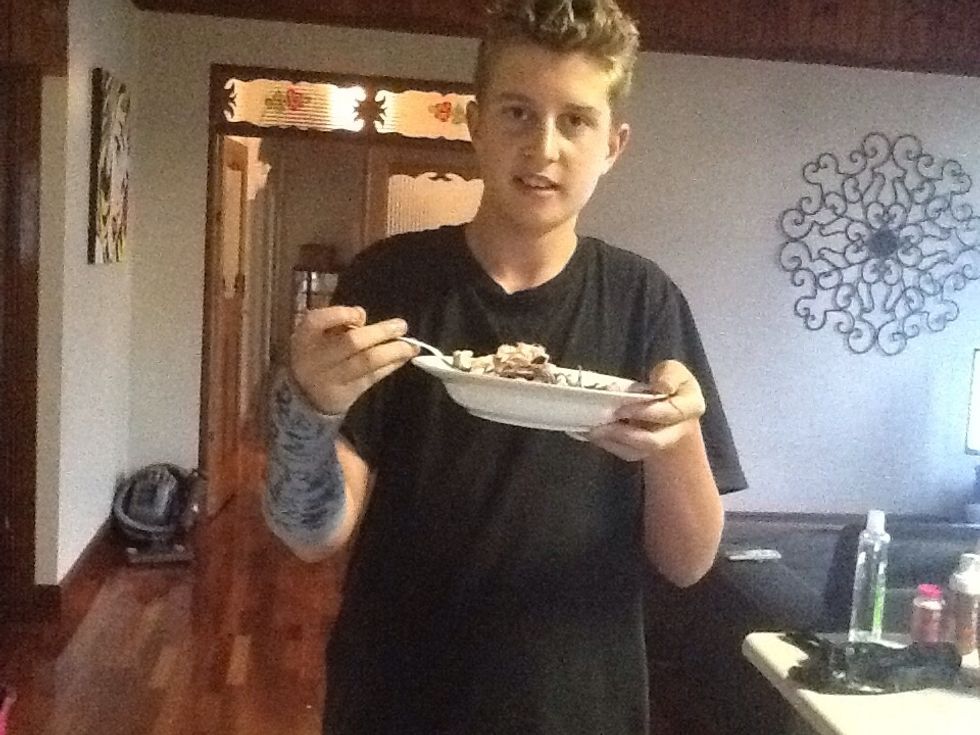 This is the finished product. Enjoy!!!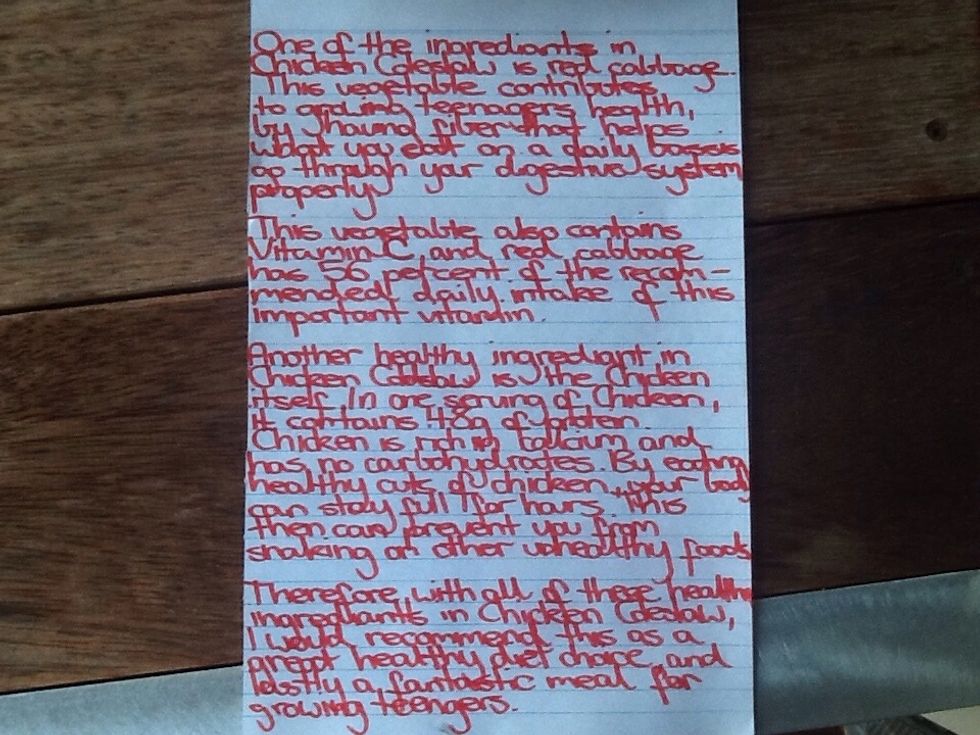 Sorry some of the photo has been cropped out of the picture , I will make the rest of the writing noticeable in the next slides.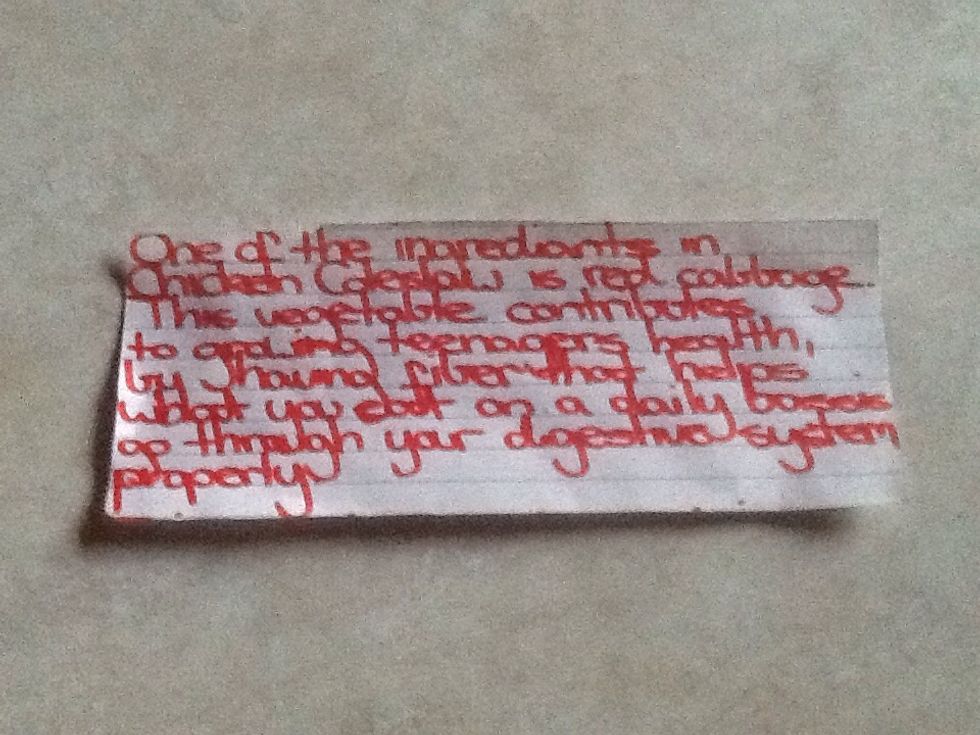 Ingrediants
- 1/2 small red cabbage.
- 2 medium carrots.
- 1 small brown onion.
- 2 teaspoons of horseradish cream.
- 1/2 cup Praise whole-egg mayonnaise
- 1 tablespoon lemon juice
- 1 tablespoon dijon mustard