Create Cherry Blossom Tree Painting on Stem Ware
23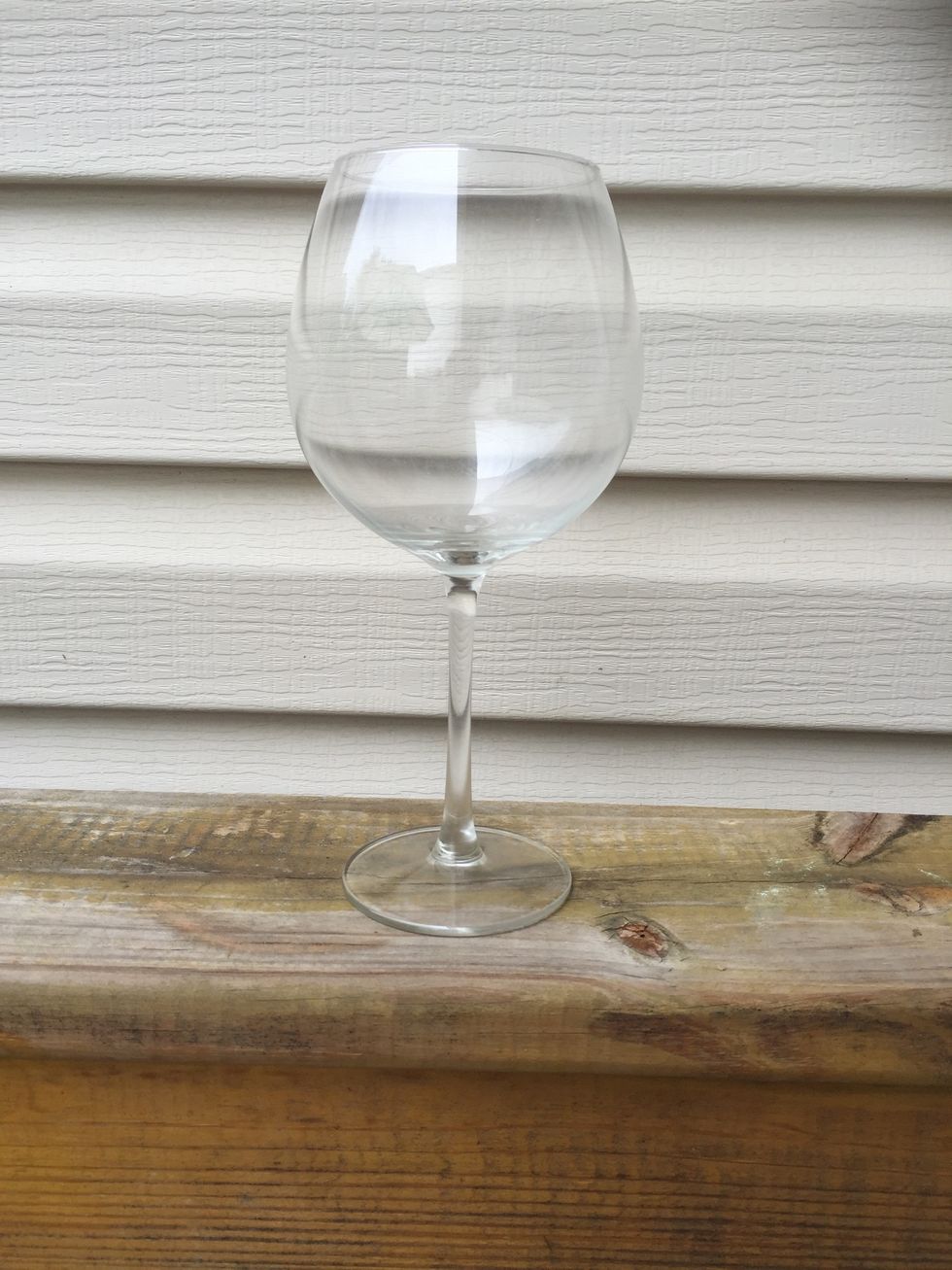 Find a glass you like! This can also be done on a stemless glass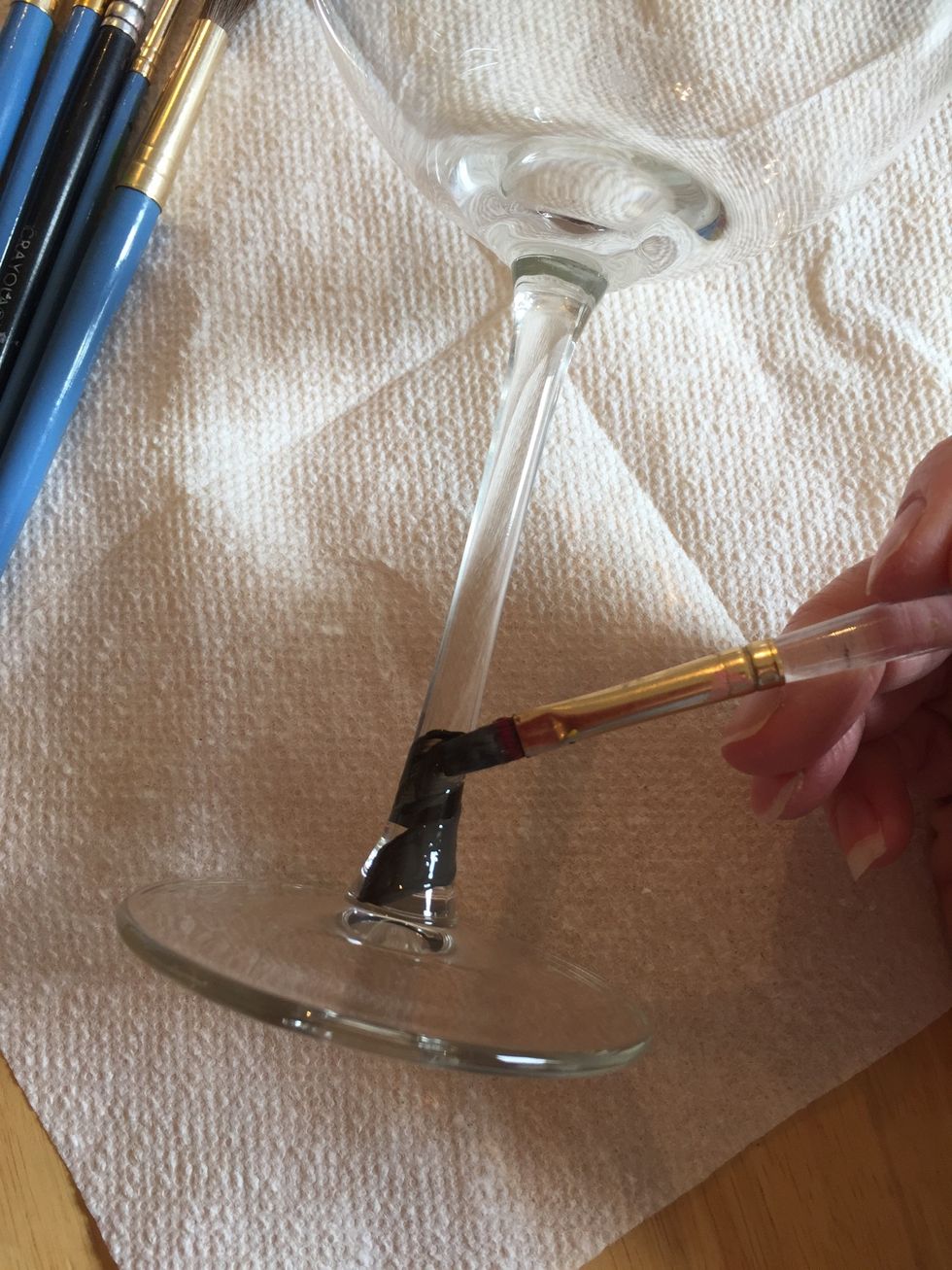 On the stem paint like candy cane up the stem with brown paint. Just roll the glass on its side while you hold the brush at an angle. You can also paint the whole stem and bottom brown.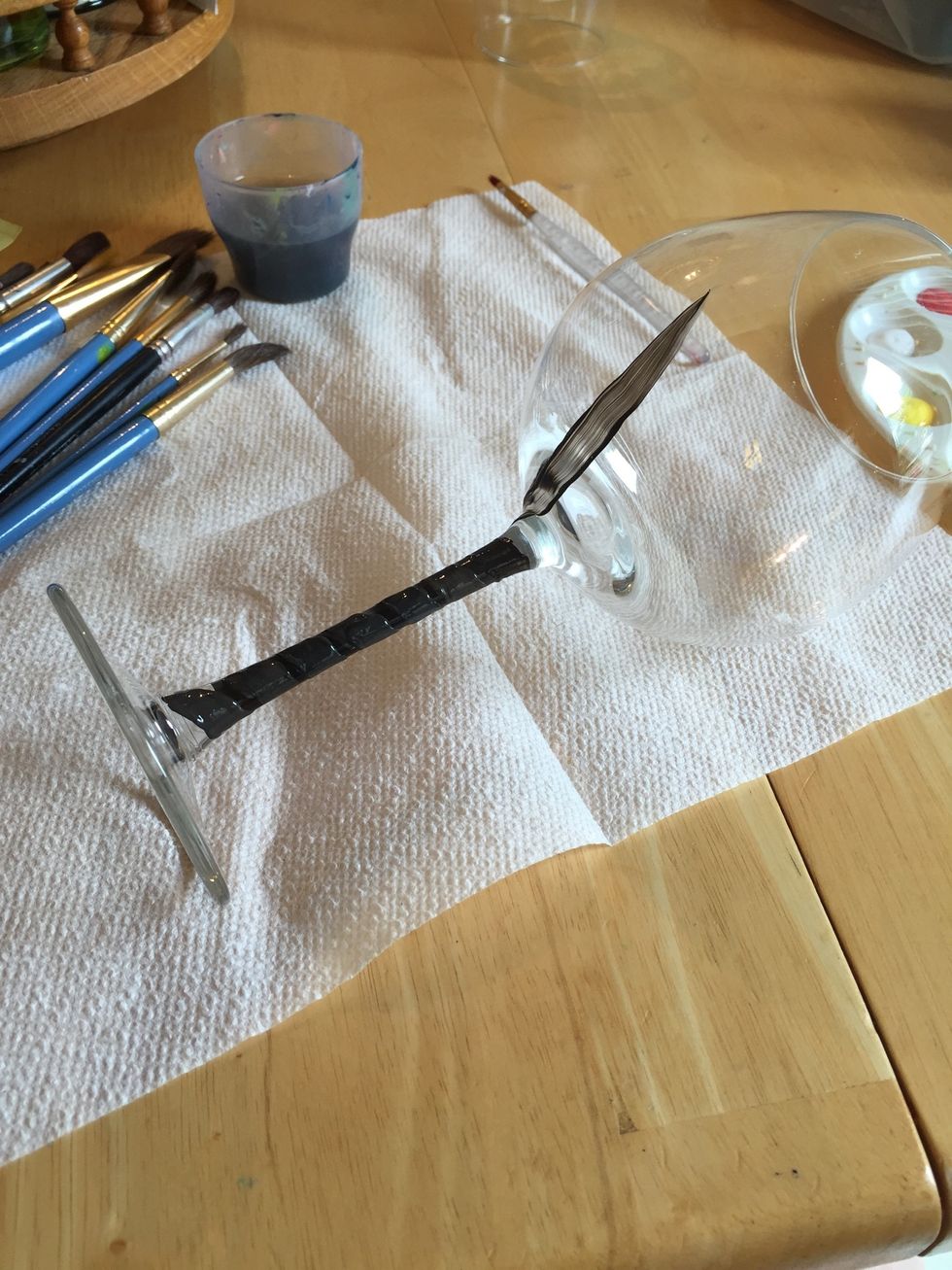 Continue up the glass when you reach the top of the stem. Twist the brush near the end of the branch to create a point.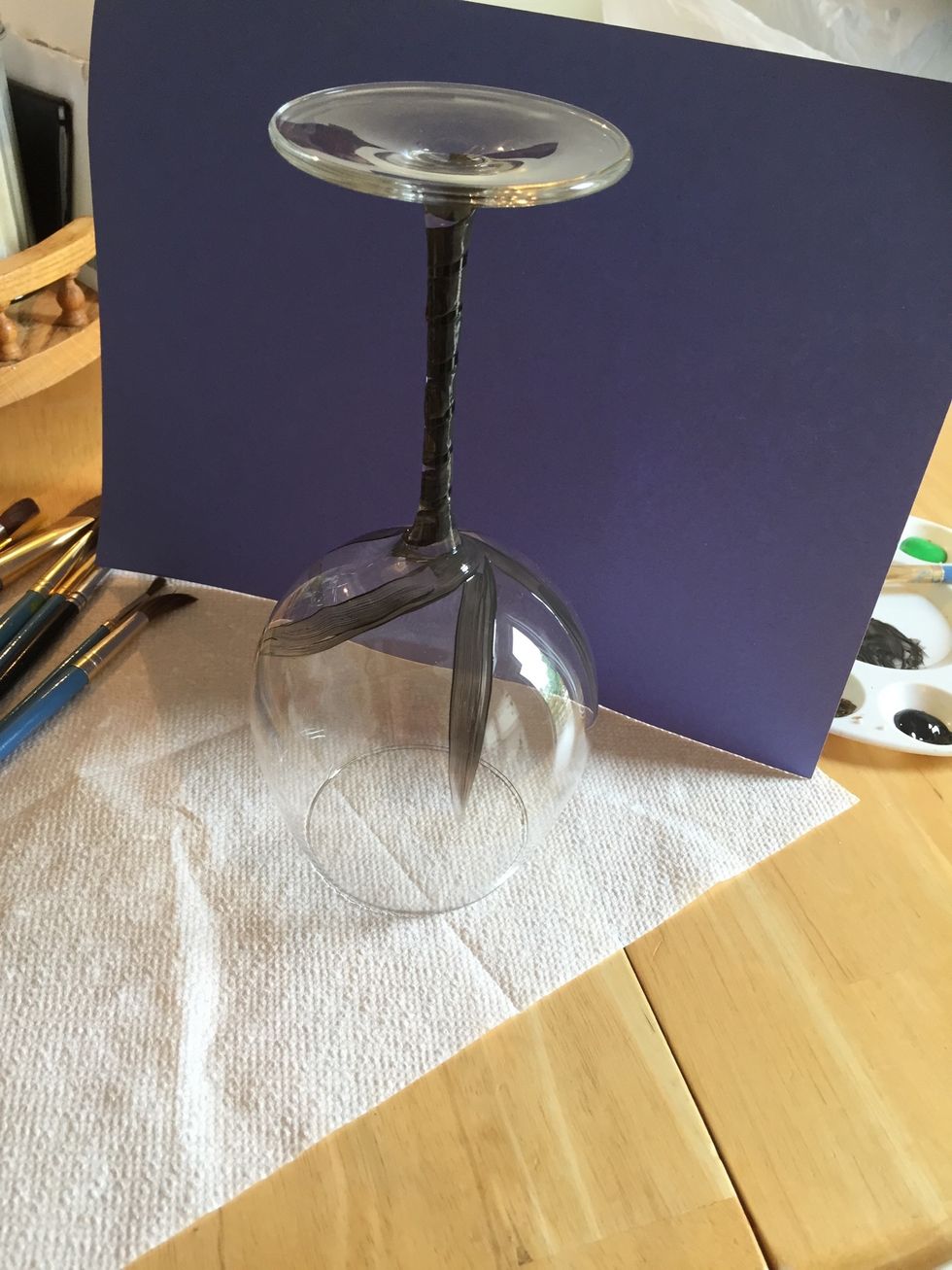 Add more branches around the glass.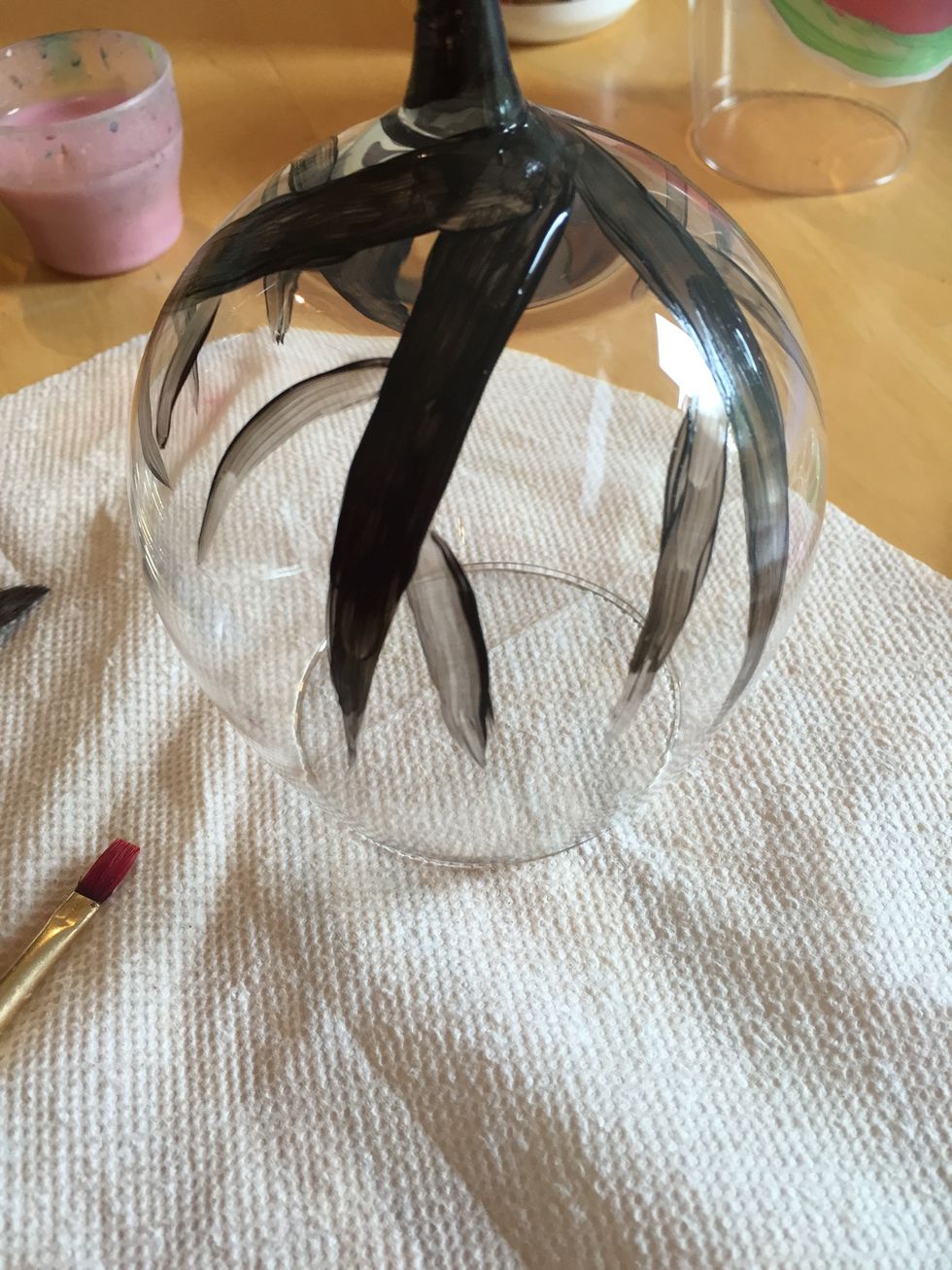 Add smaller branches stemming from the bigger branches.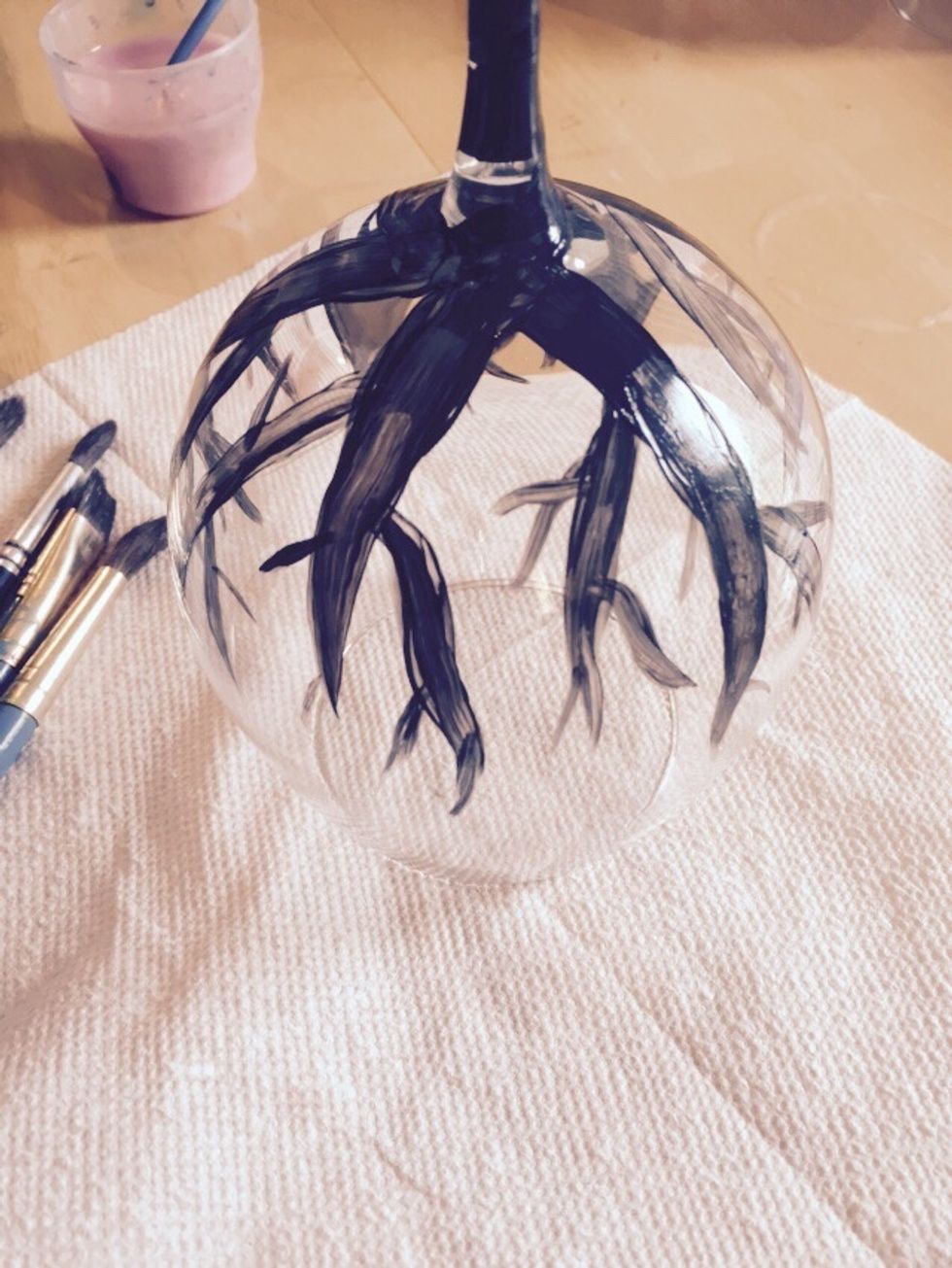 Add even smaller twigs stemming from the branches.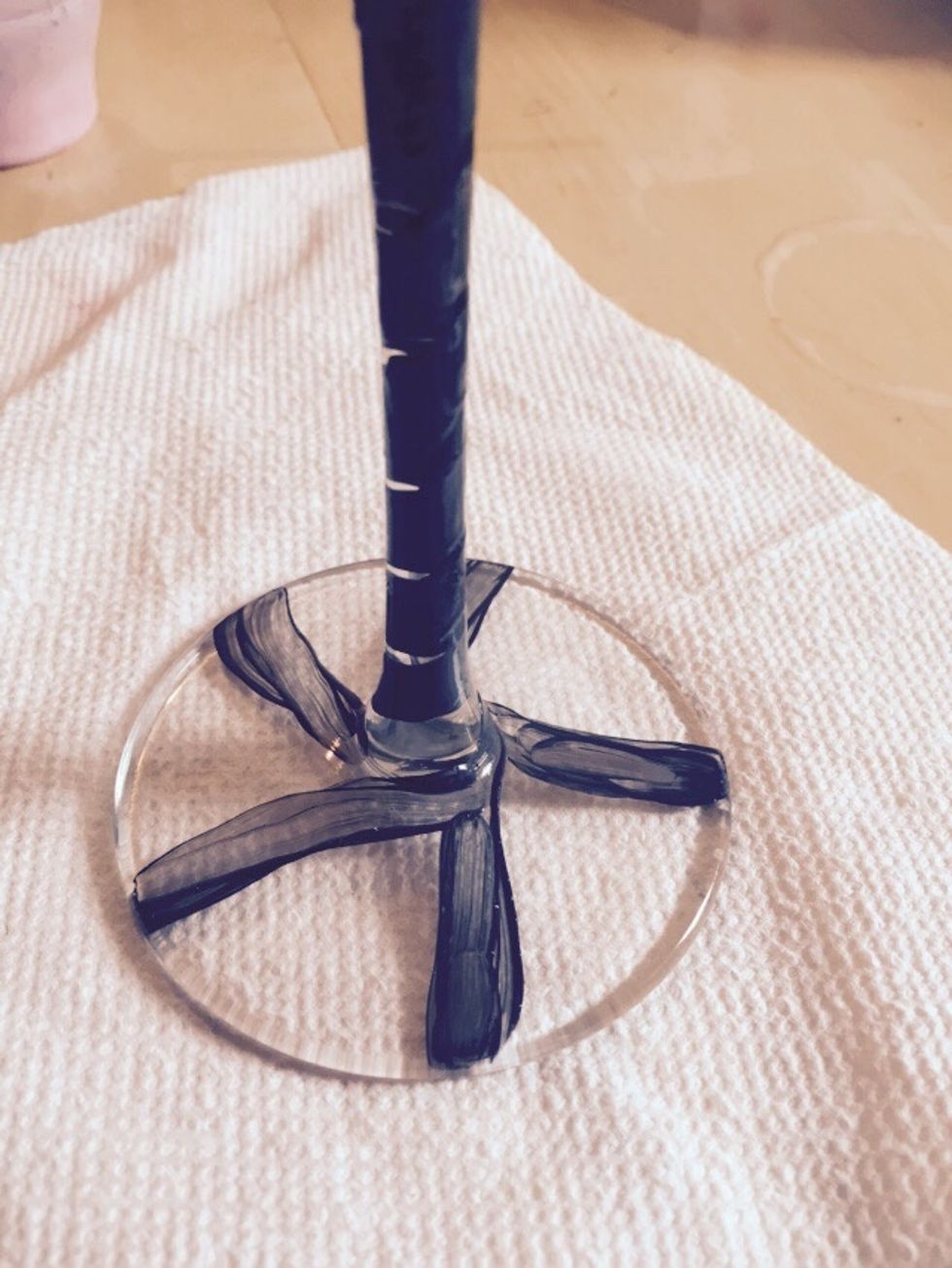 Add roots.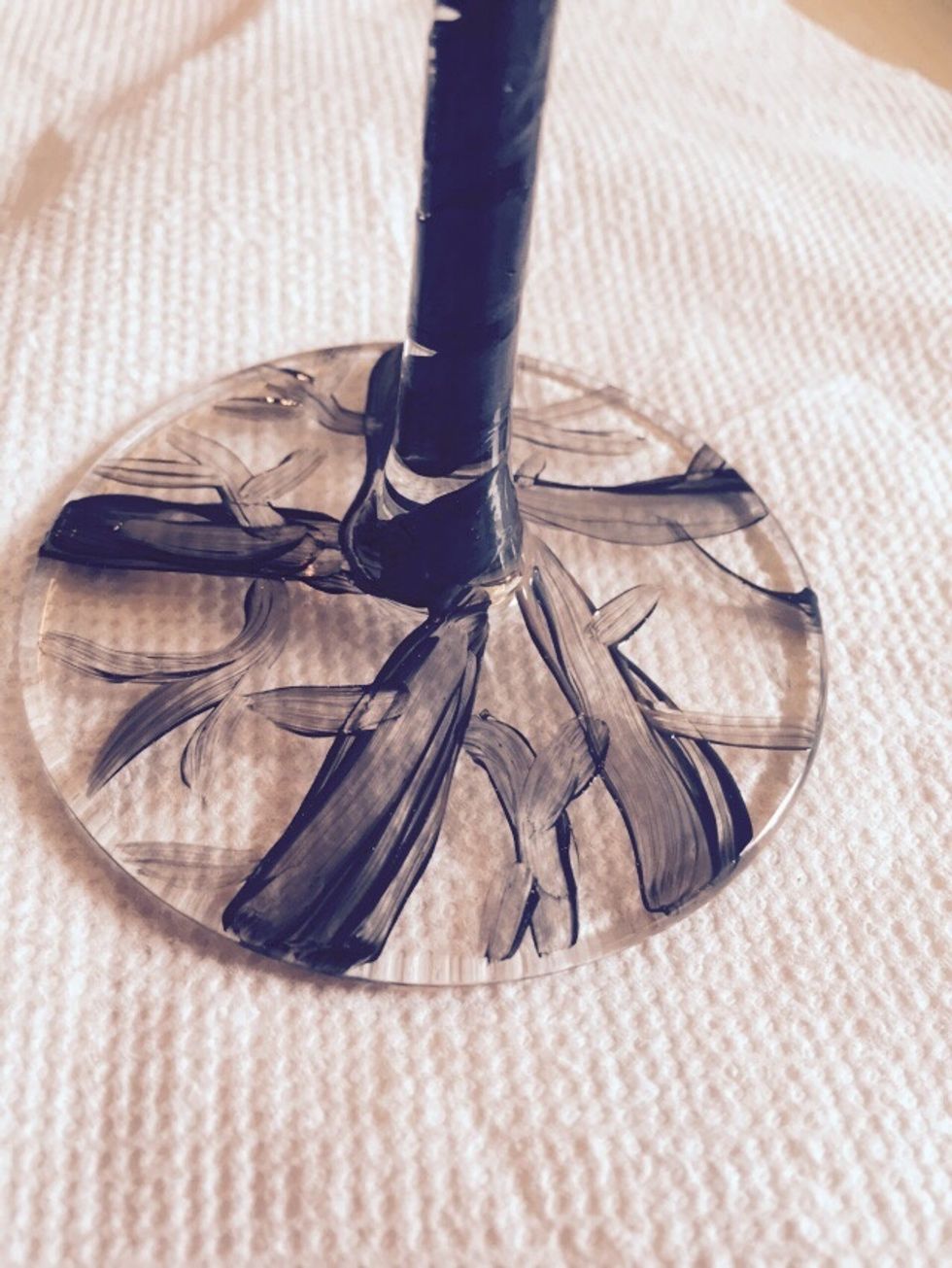 Add smaller roots.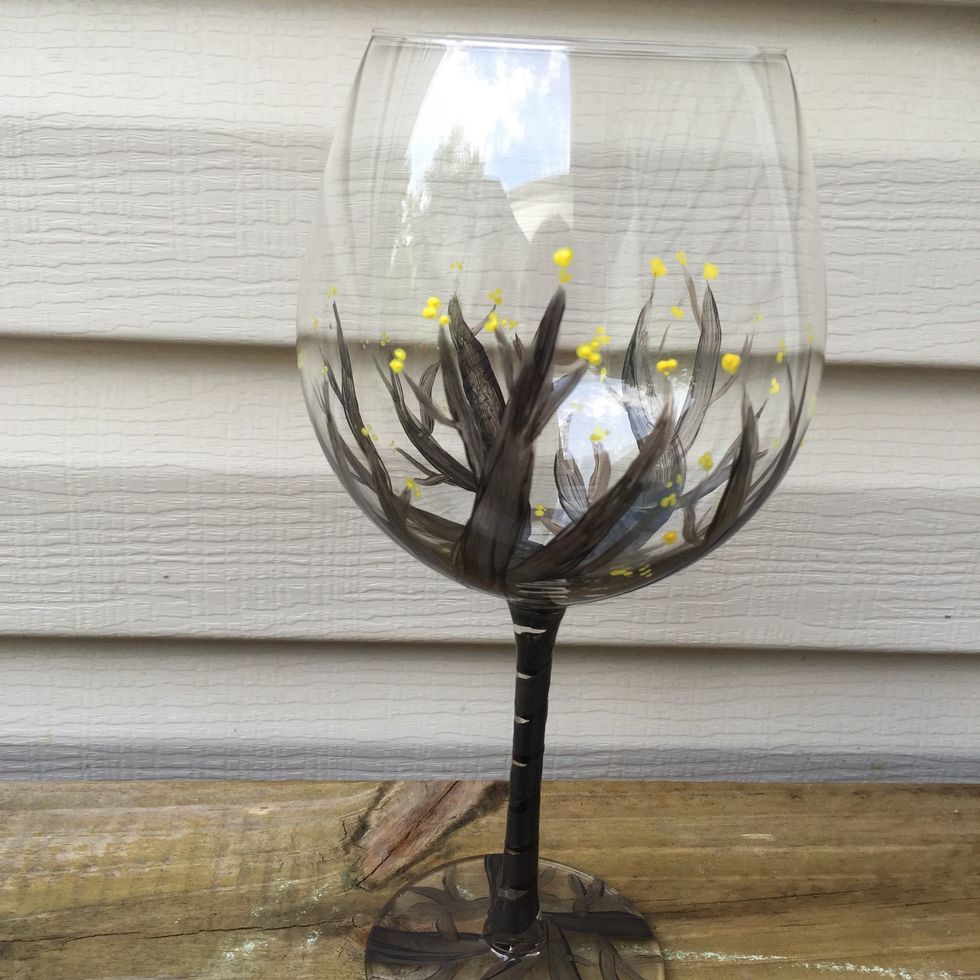 Optional: if you want to see the center of the blossom from the inside, then paint centers using the back end of the paintbrush.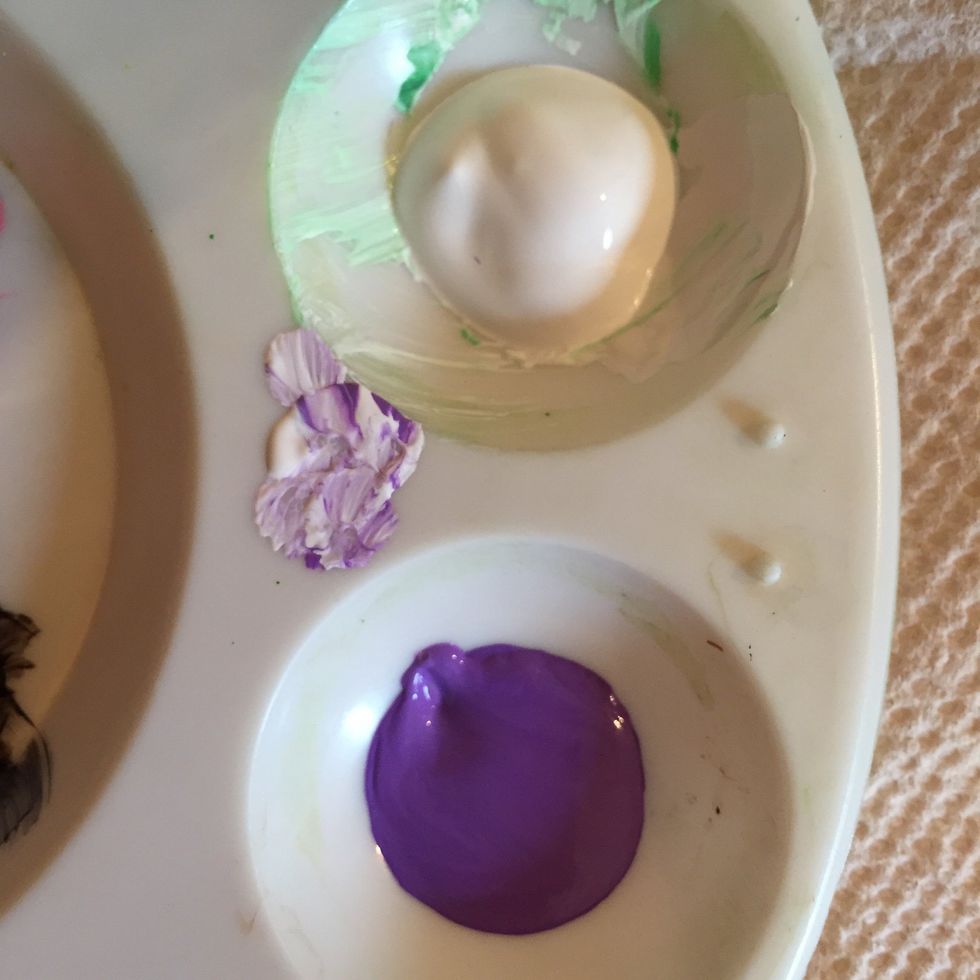 Mix white and whatever color you want for your blossoms by dabbing into both colors but not totally mixing the two colors.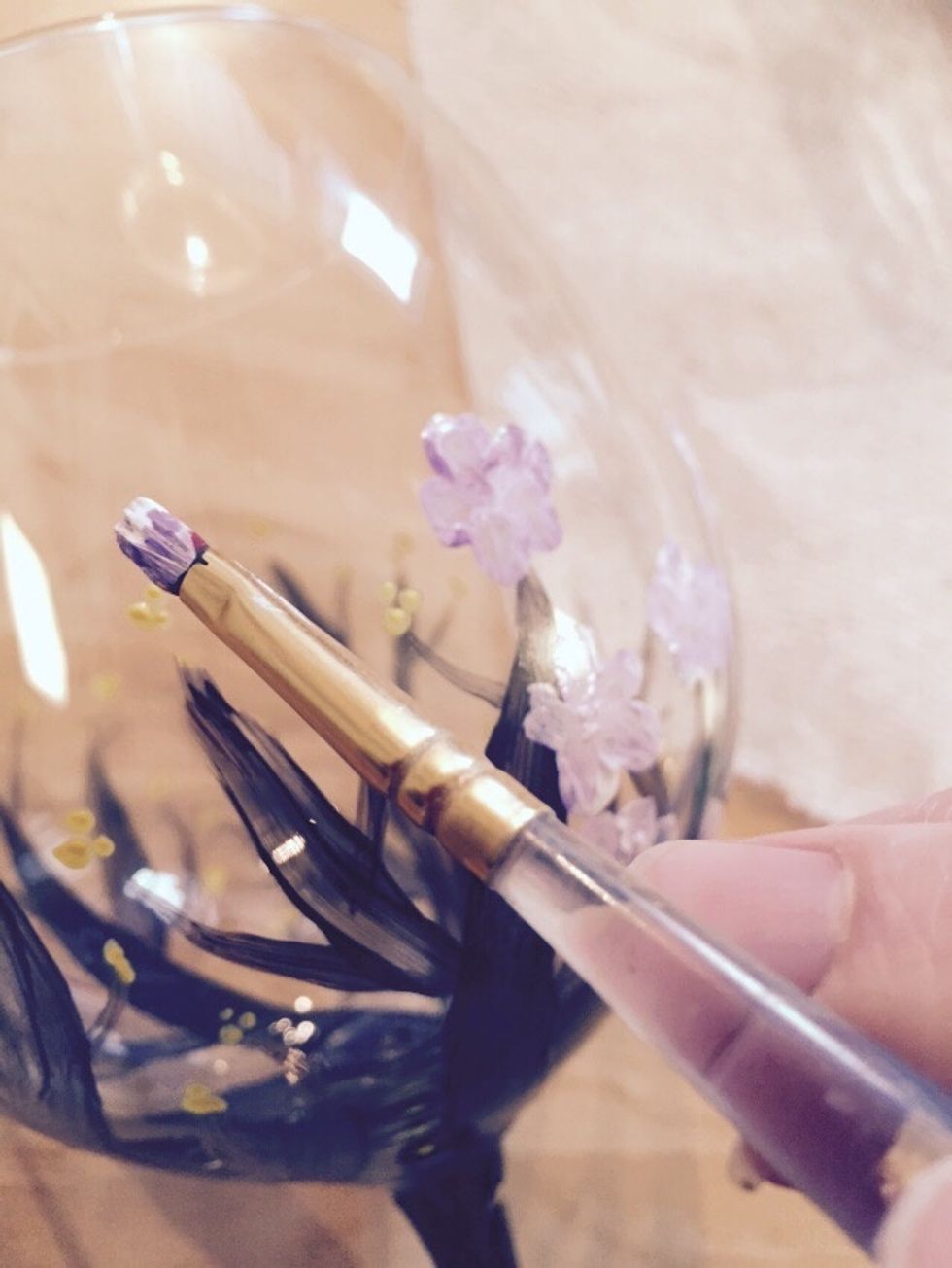 Paint a five petal blossom on each twig and branch by pressing the brush up against the glass to make a print of the brush.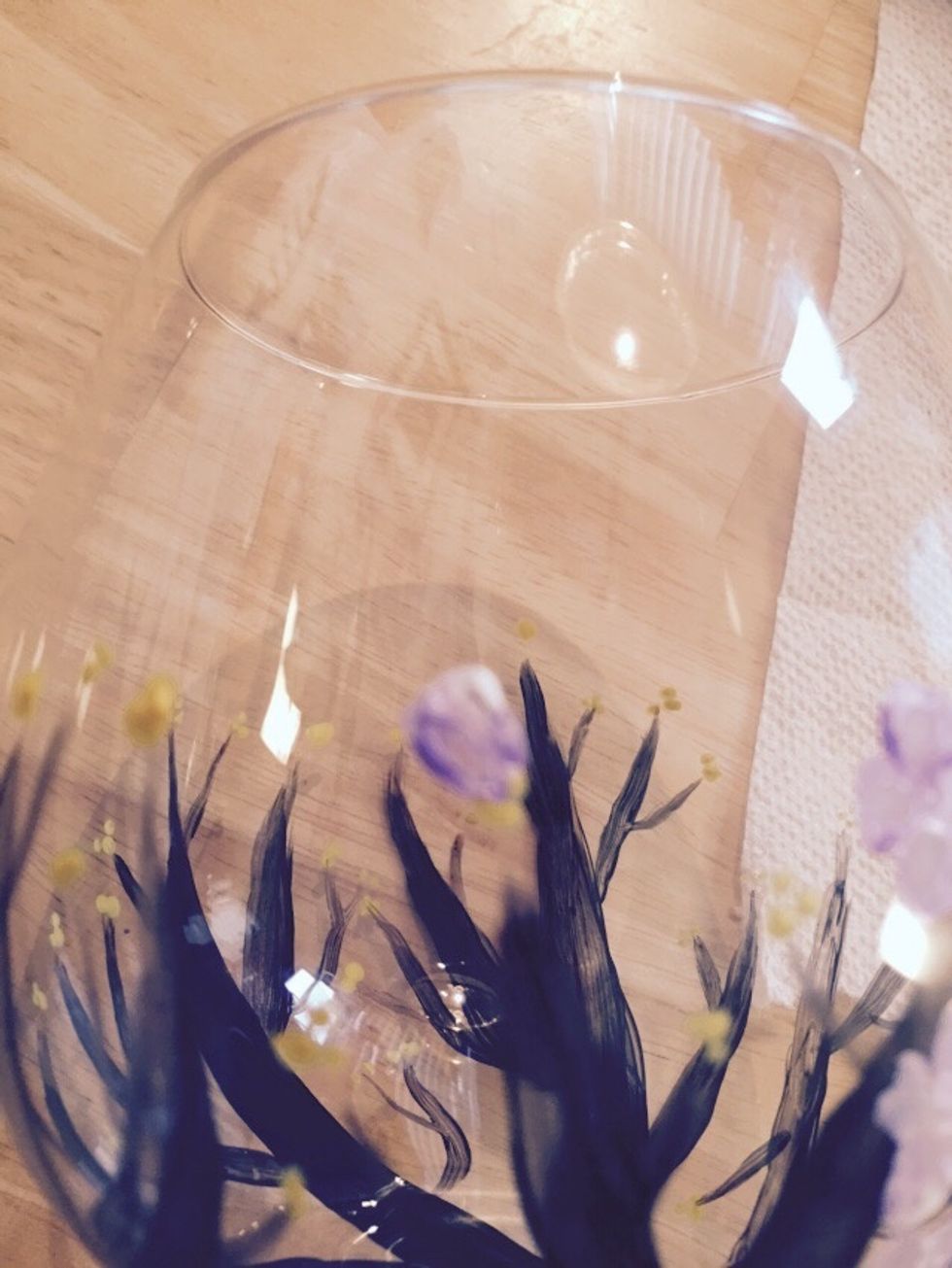 One petal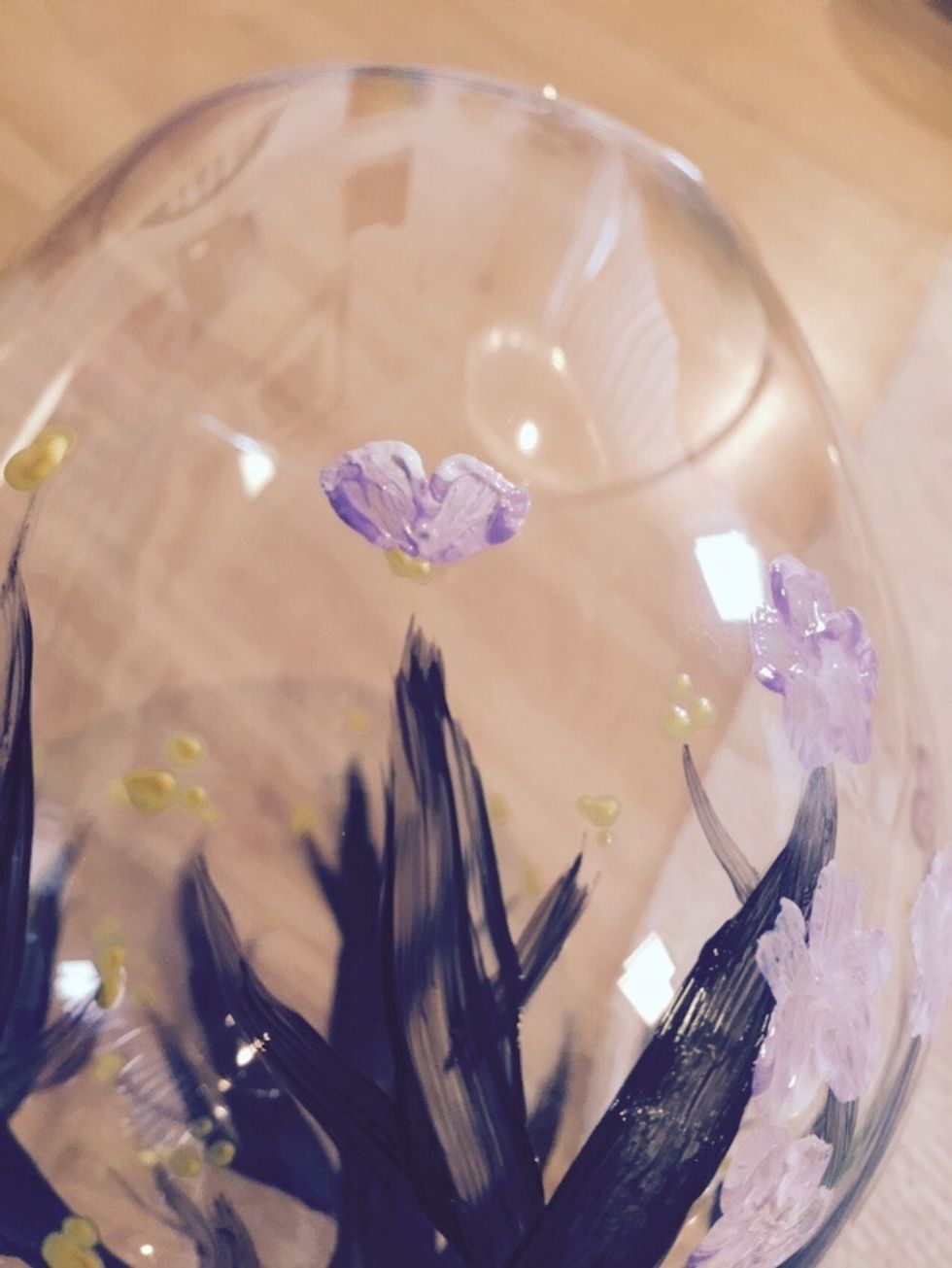 Two petals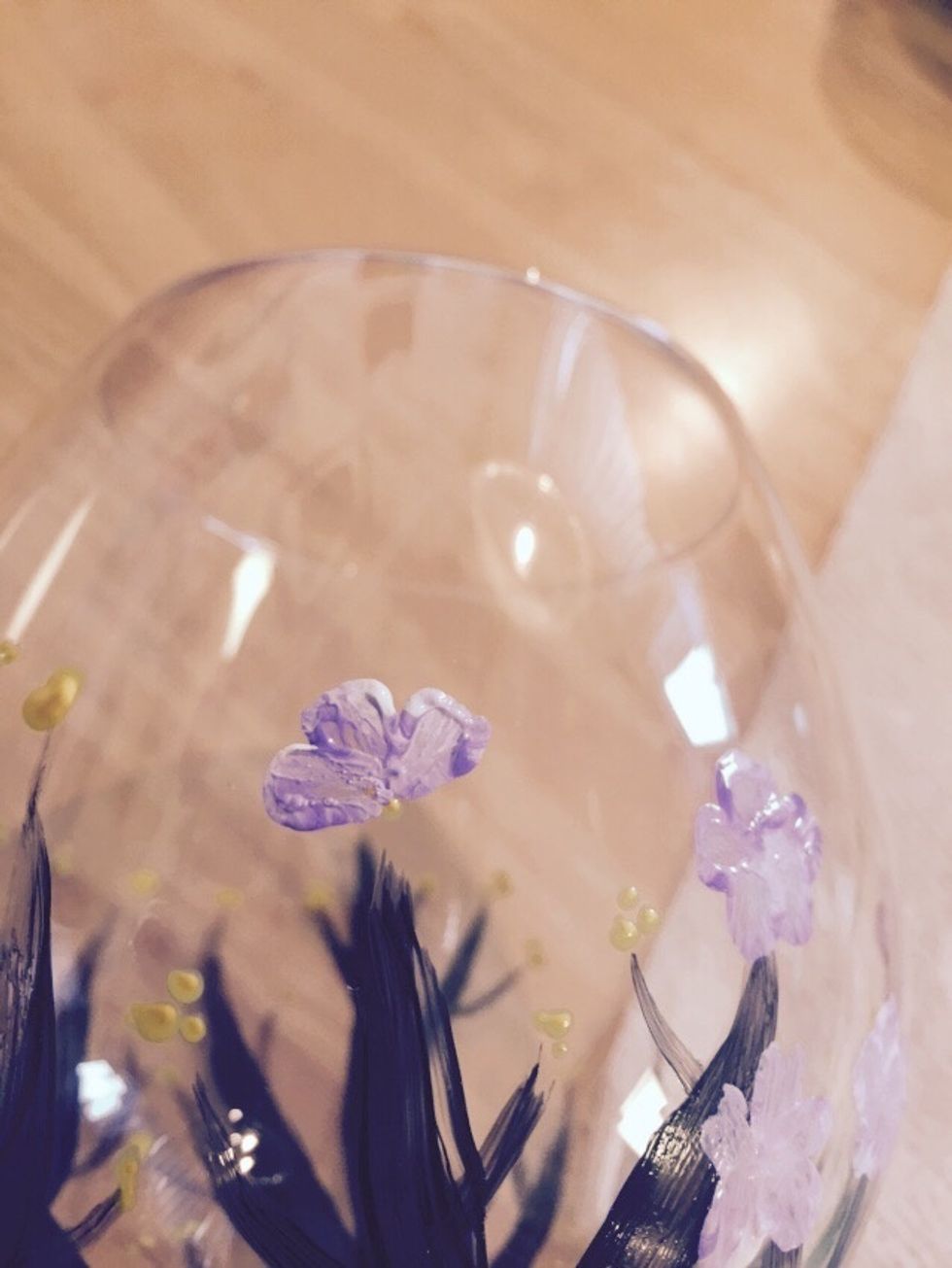 Three petals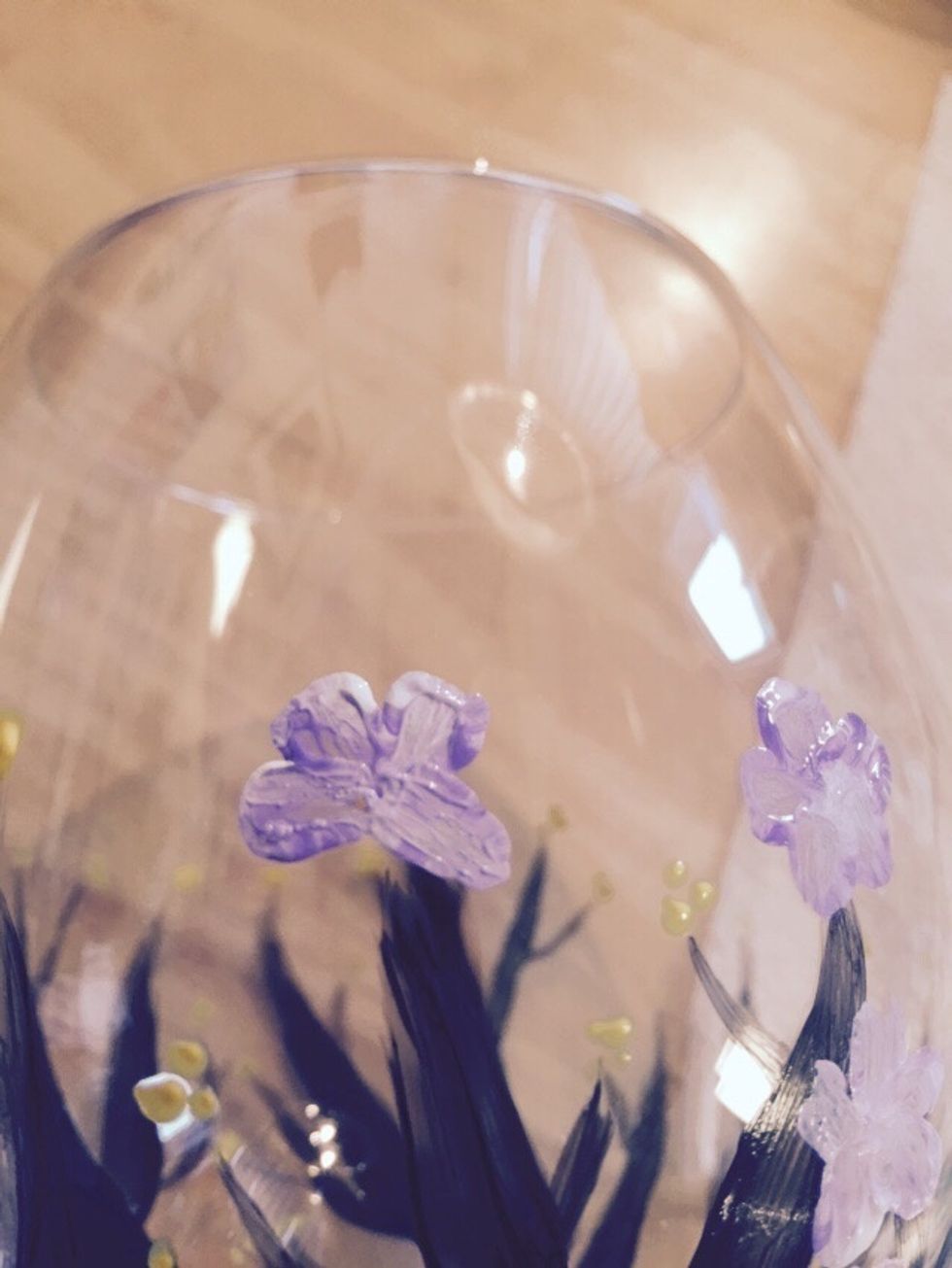 Four petals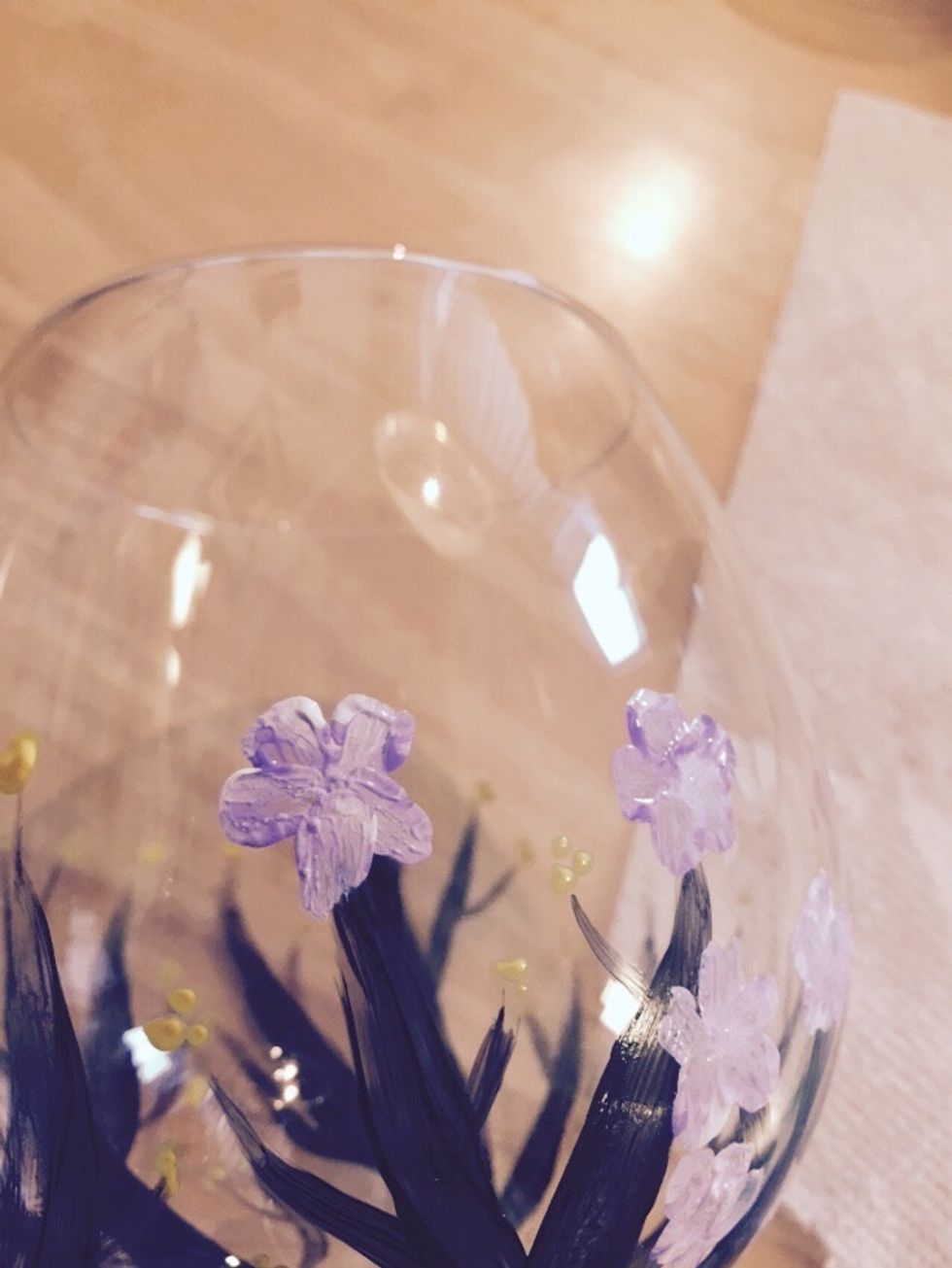 Five petals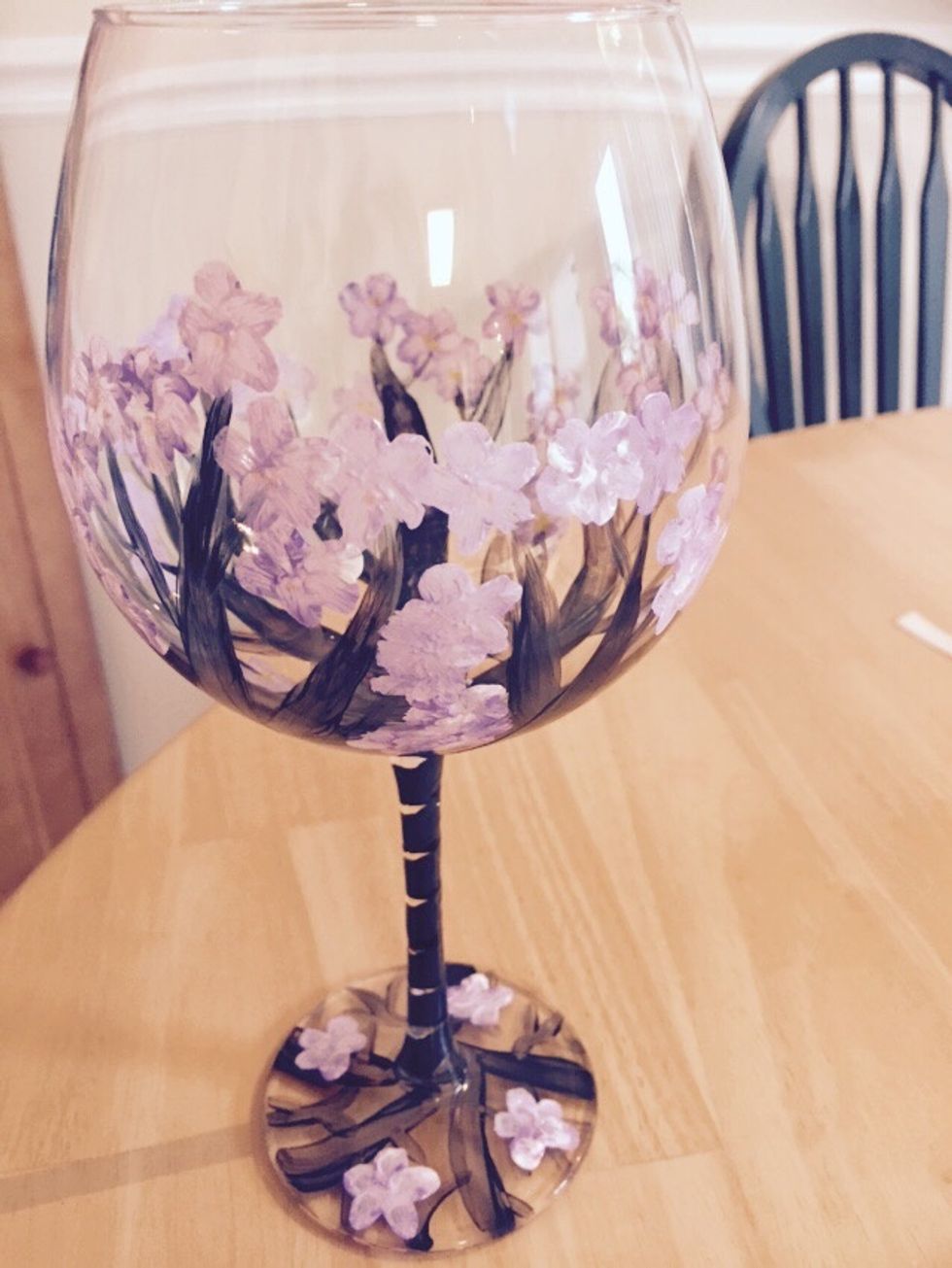 Add blossoms all over
Add centers with whatever color you like by using the end of the handle of a small paintbrush by dotting the centers.
Glass of your choosing
Paint, brown, yellow, white, blossum color
Palette
Paint brushes
Water cup
Paper towel