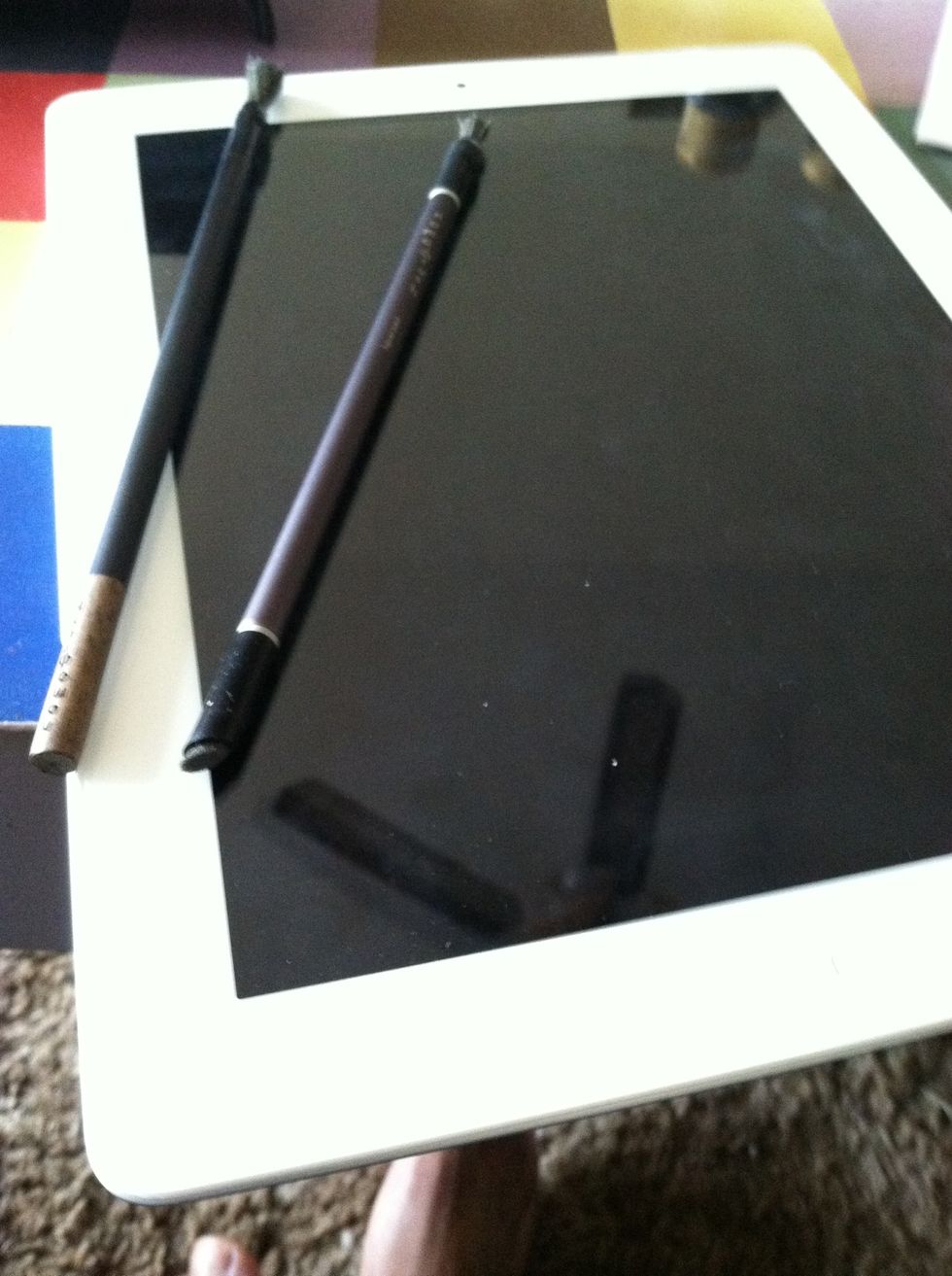 Here's my new iPad and my styli. I highly recommend getting a nomad compose and a nomad brush. They're relatively cheap. Available at nomadbrush.com.
For the purpose of the tutorial I recommend Sketchbook Pro. It has a steep learning curve so I'll be walking you through my process. It's $5 in the App Store.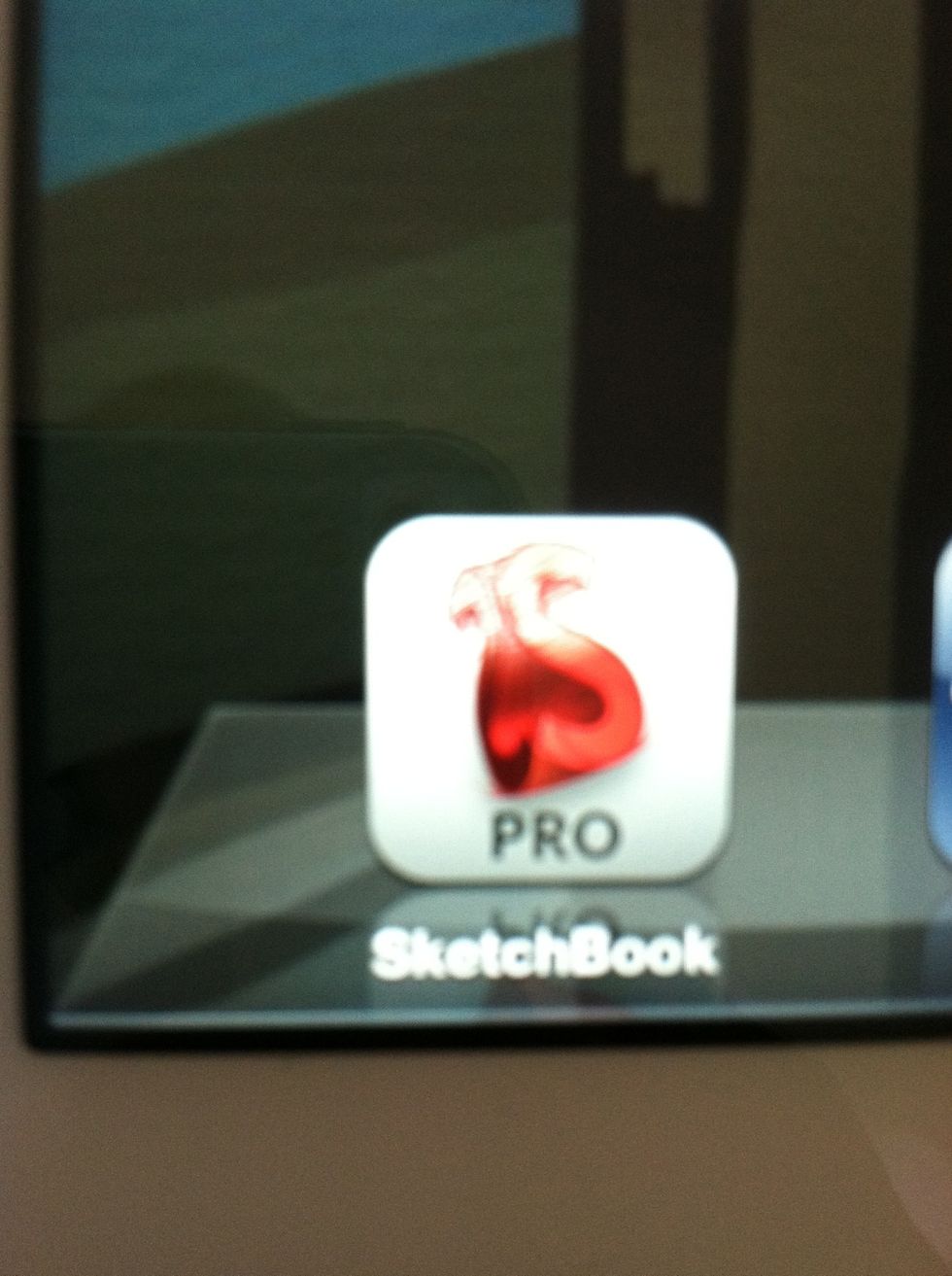 There's Sketchbook in the iPad dock. Just tap to launch it.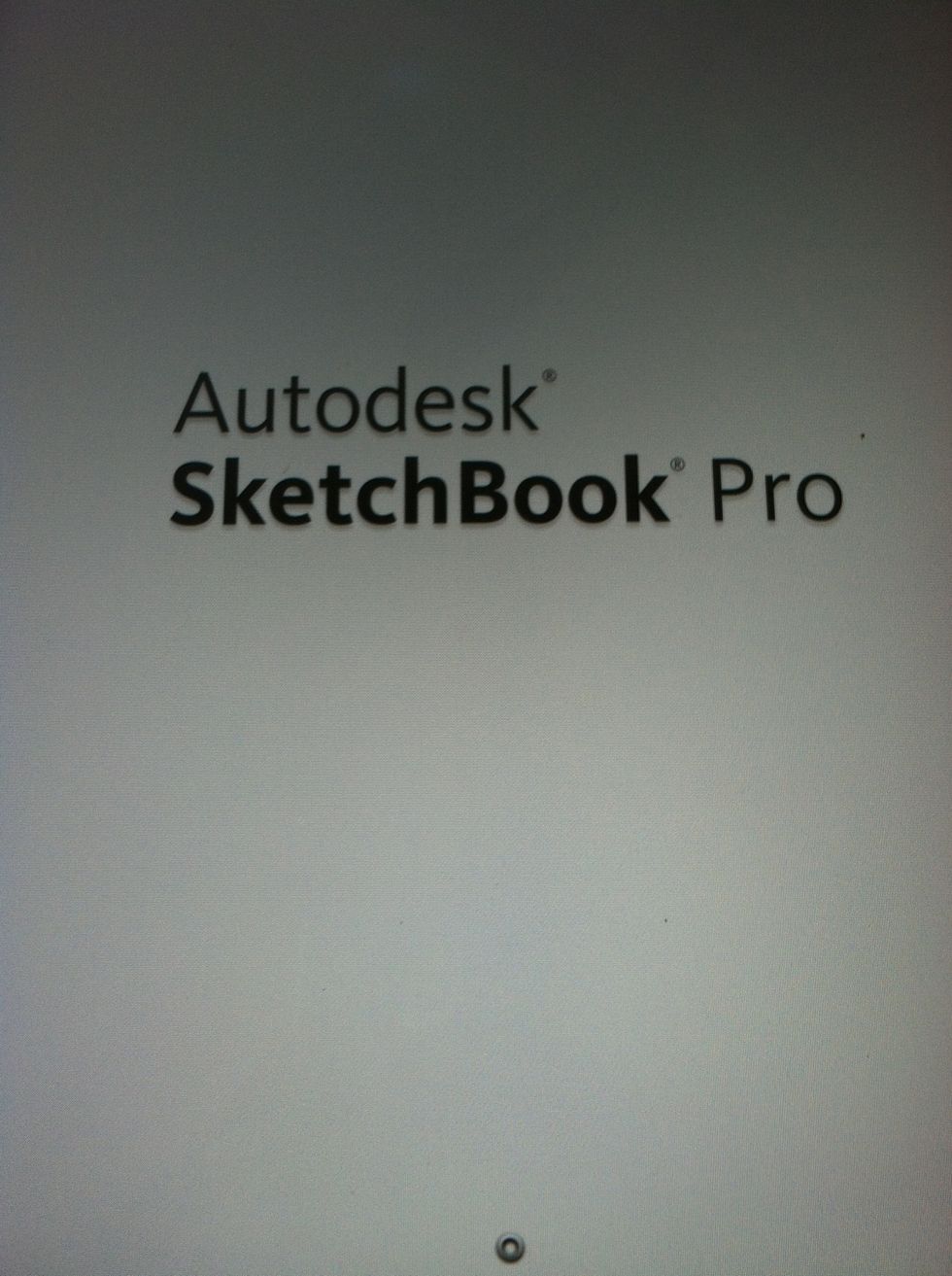 Here's the splash screen for Sketchbook.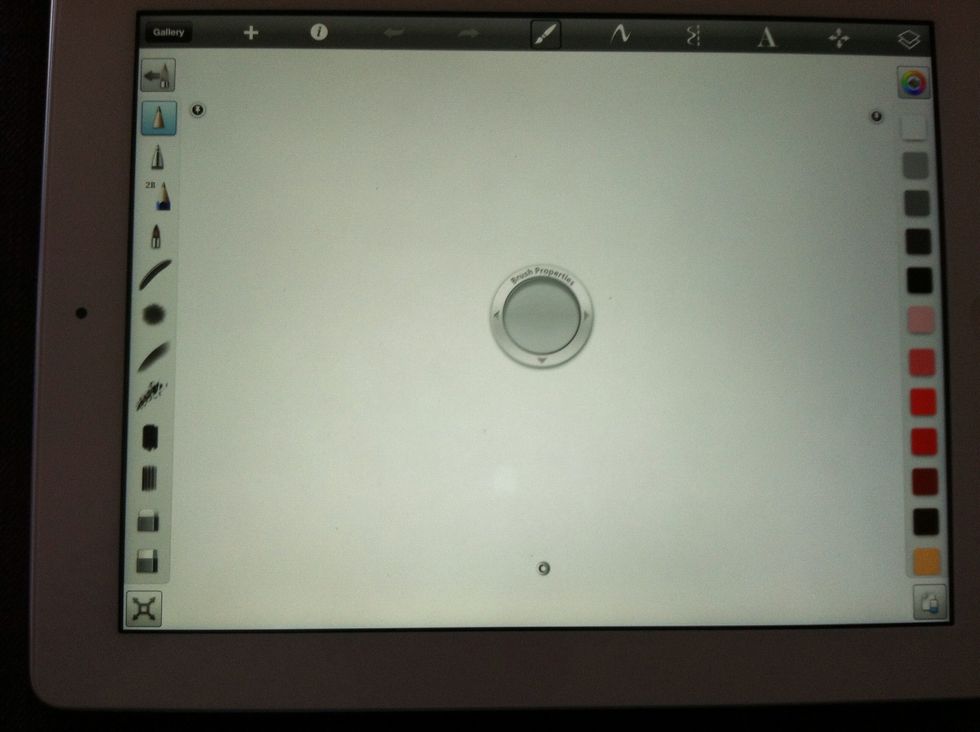 Next you're taken to a blank page to start. You tap on the white "puck" in the center to bring up your tools, (left) your color swatches, (right) and your settings. (top) Select the pencil tool (left)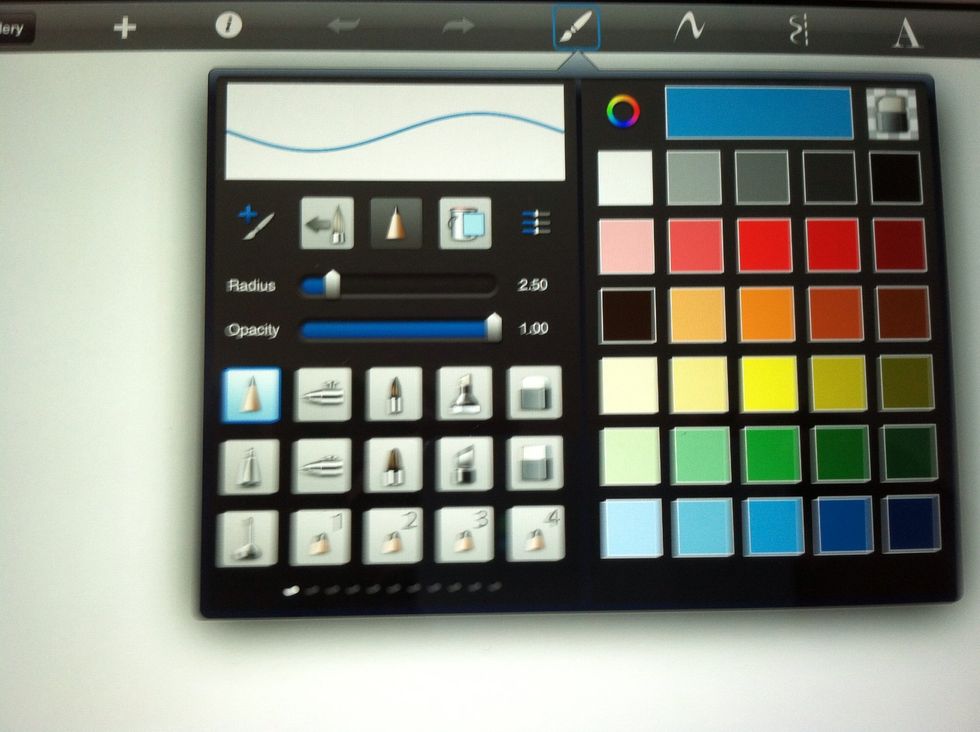 From here you can adjust size and opacity of your tools. Since I'm working with a sky blue (for a light sketch) that's what my pencil strokes will look like.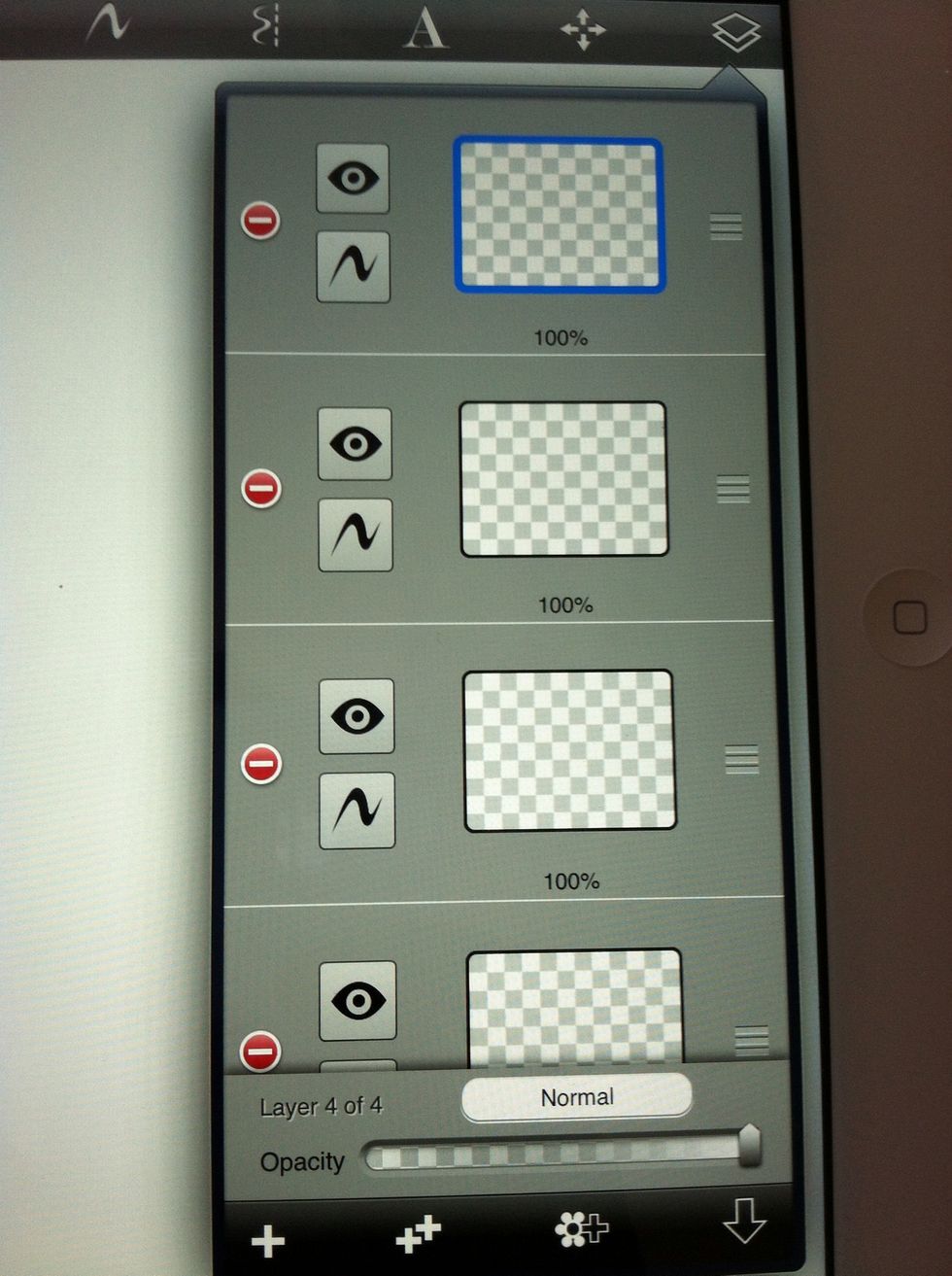 Next you want to tap the layers box in the top right corner. It looks like a stack of paper. When the bar appears tap "+" to create a new layer to work with. The first sketch will be on the bottom.
Now I lay down my first sketch. I tend to work very quickly at this stage. Consider it the blueprint.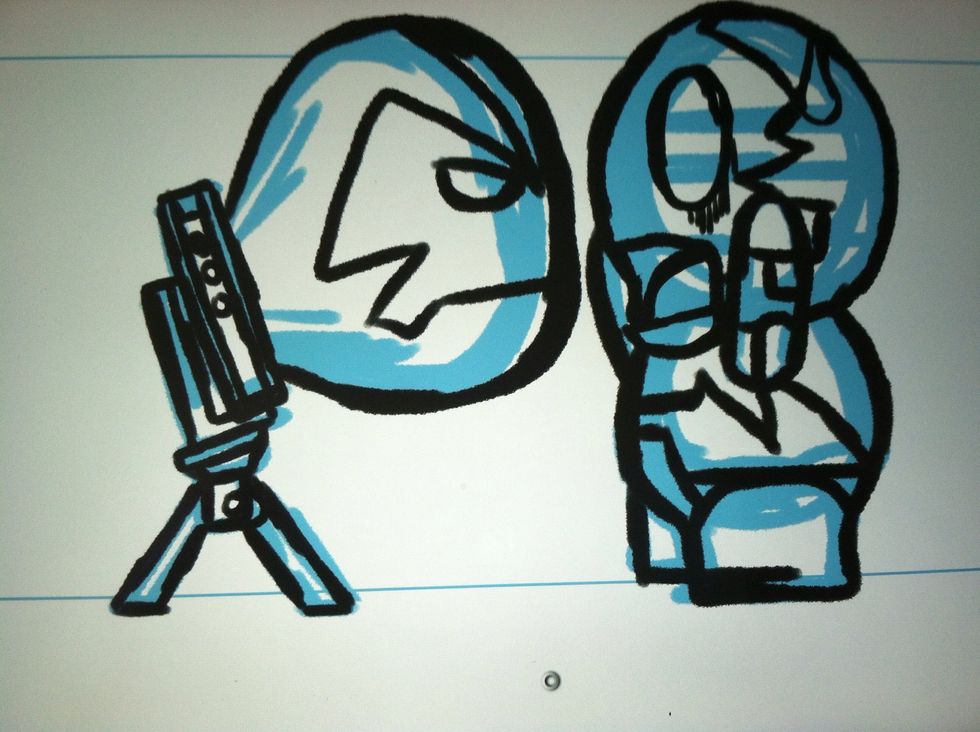 Next I use the new layer I made before to do a refined sketch. This sketch usually looks like graphite so I don't confuse the two.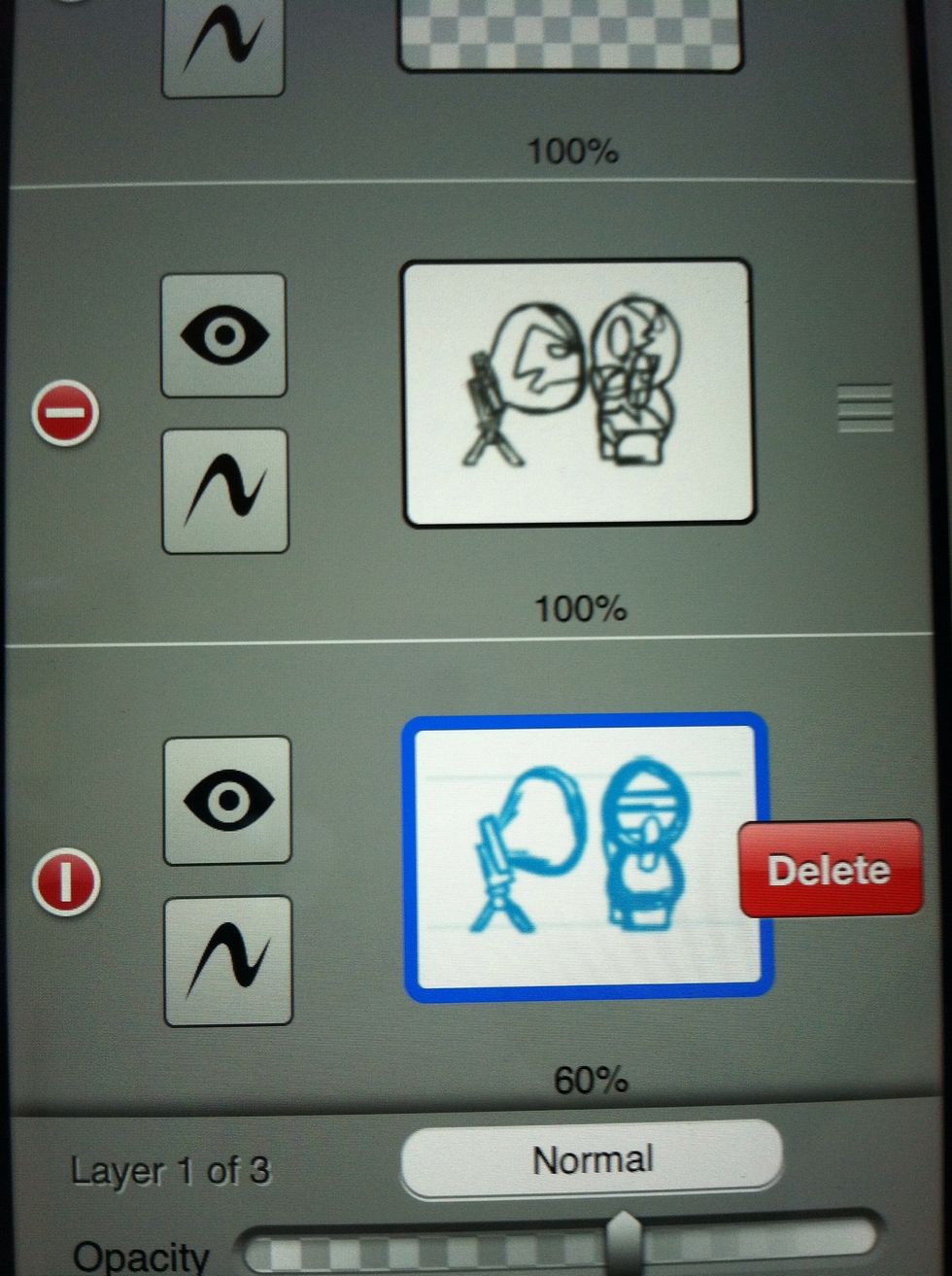 Now I can delete the blue layer. Just tap the red circle on the left after you tap the layers button on the top left again.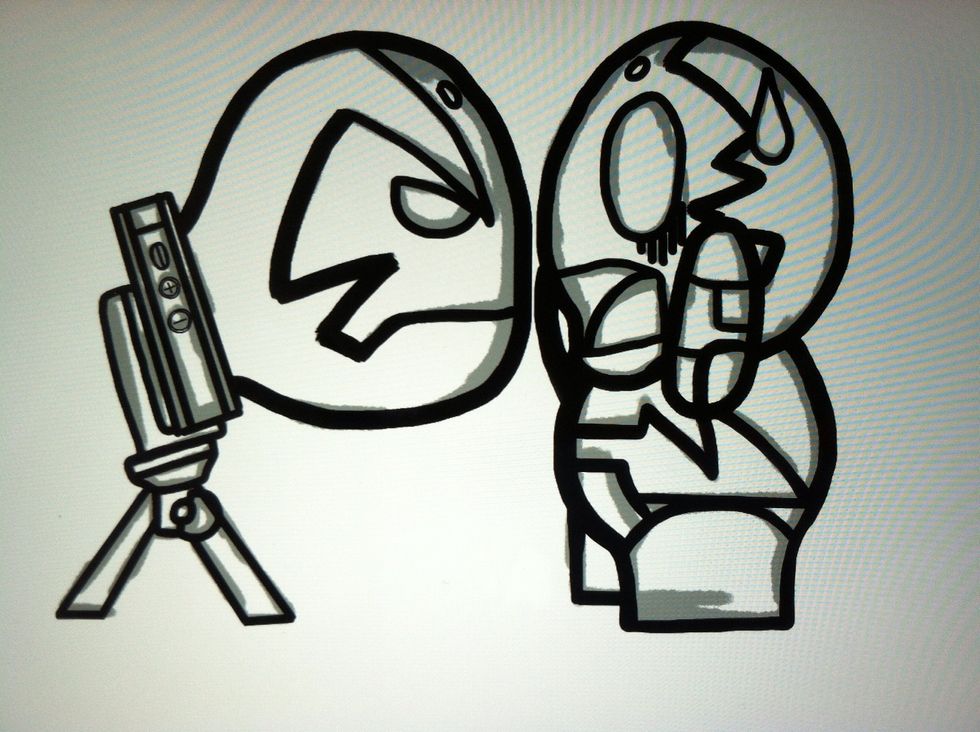 Now I create a new layer for the "inking" step. I select a black from my colors and go over my refined sketch. At this point I like to punch up the design so it stands out.
Like before I delete my sketch layer and create a new "color" layer. This time I tuck the layer underneath my ink. This way I won't go over my work. Hold and drag the layer from the right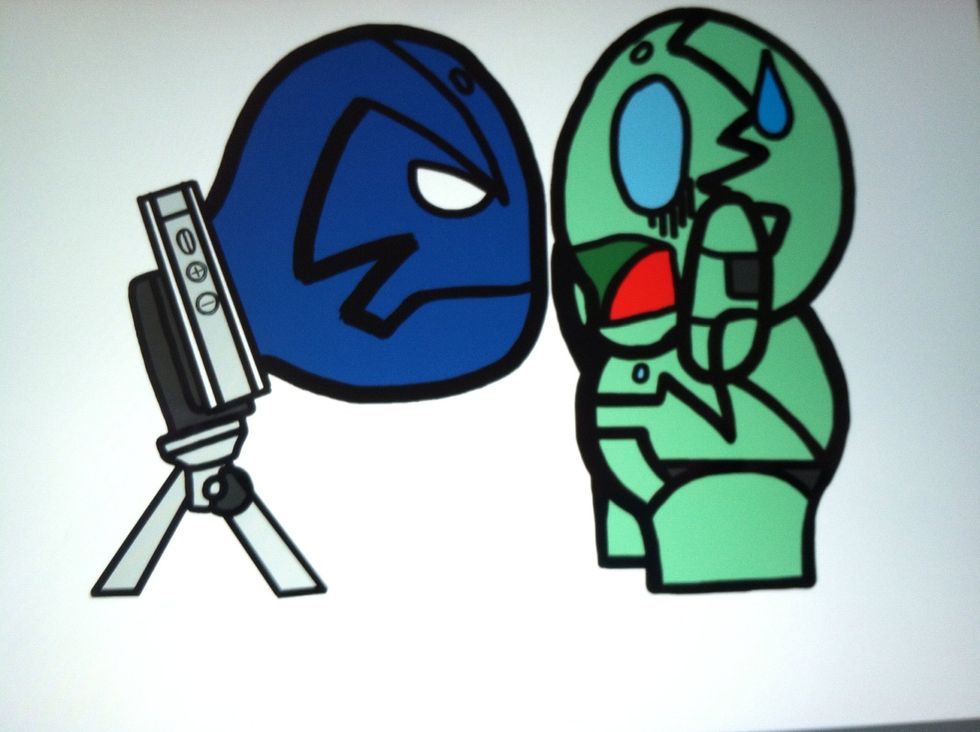 Now I can color without worrying about my line work. Btw the eraser tool will be on the left side. The undo and redo buttons are on the top bar.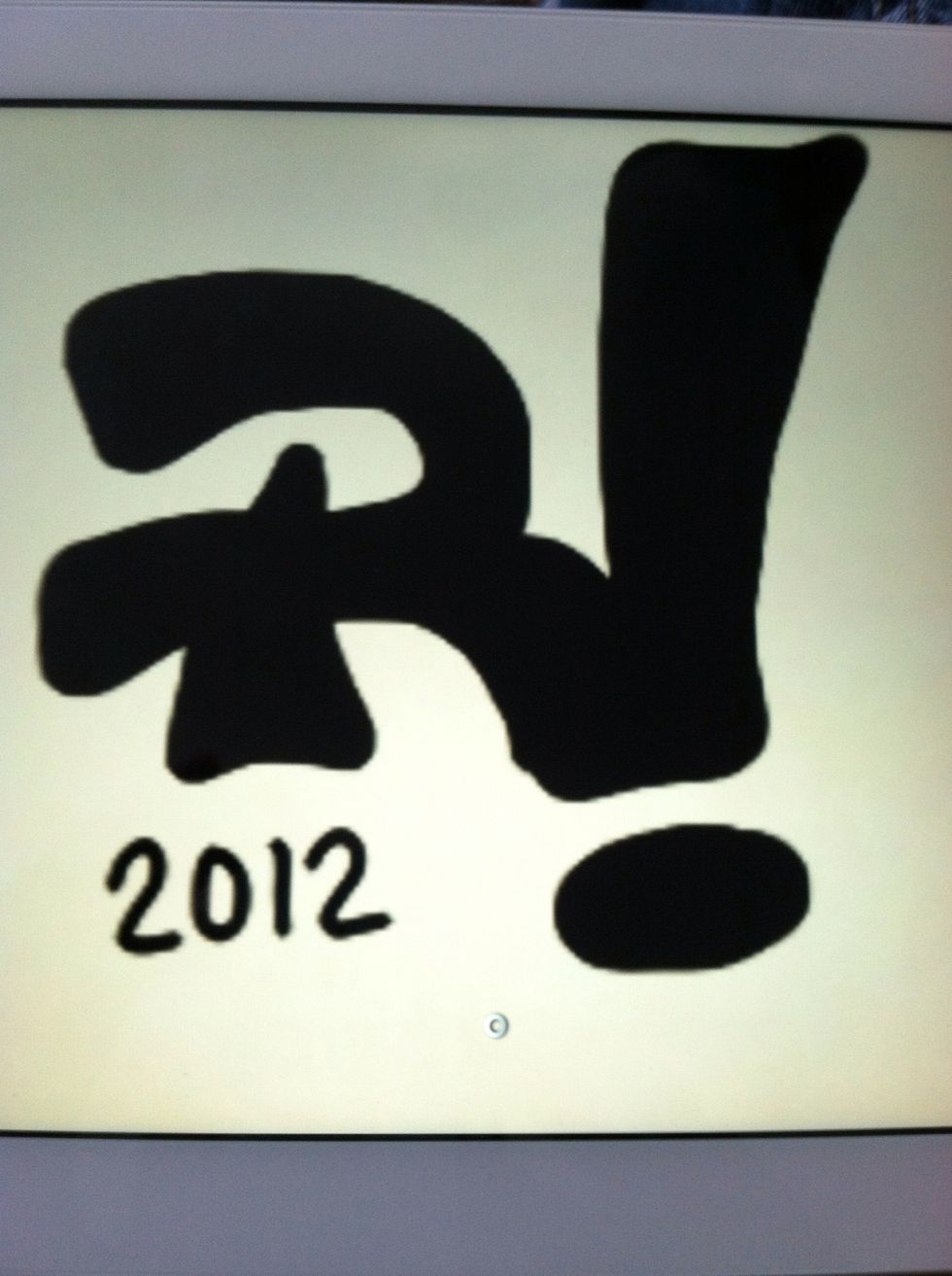 Also to really see what you're doing just take two fingers and separate them to zoom in. Pinch to zoom out. I just sign my name and I'm done.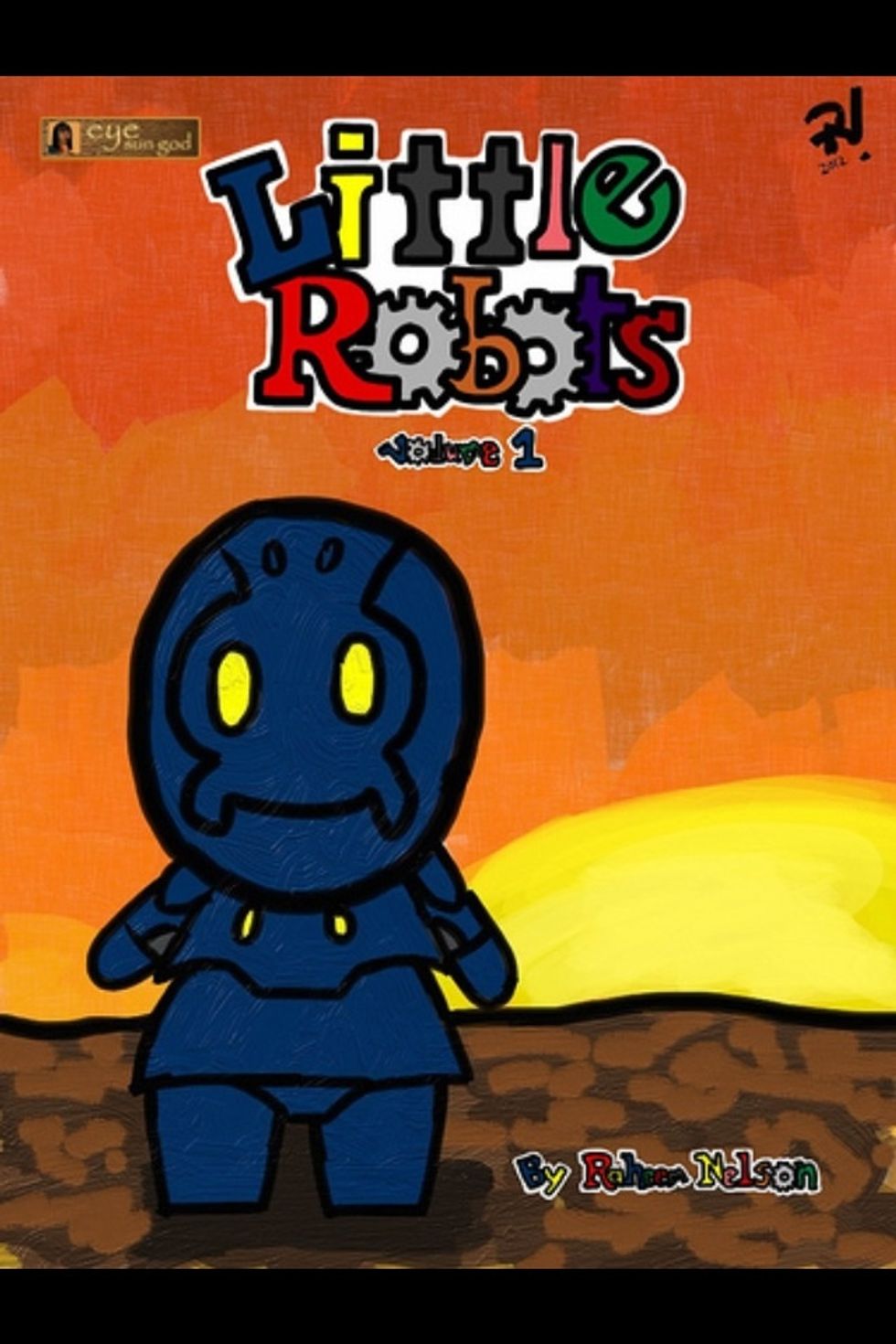 My comic book, Little Robots Volume One is available at lulu.com as well as iBooks for your iOS devices. Check me out at about.me/raheemnelson. Hope you enjoyed the tutorial!
iPad
Stylus Pen
Sketchbook Pro App