As listed in the supplies menu... Here are the maybe so fancy things that I used..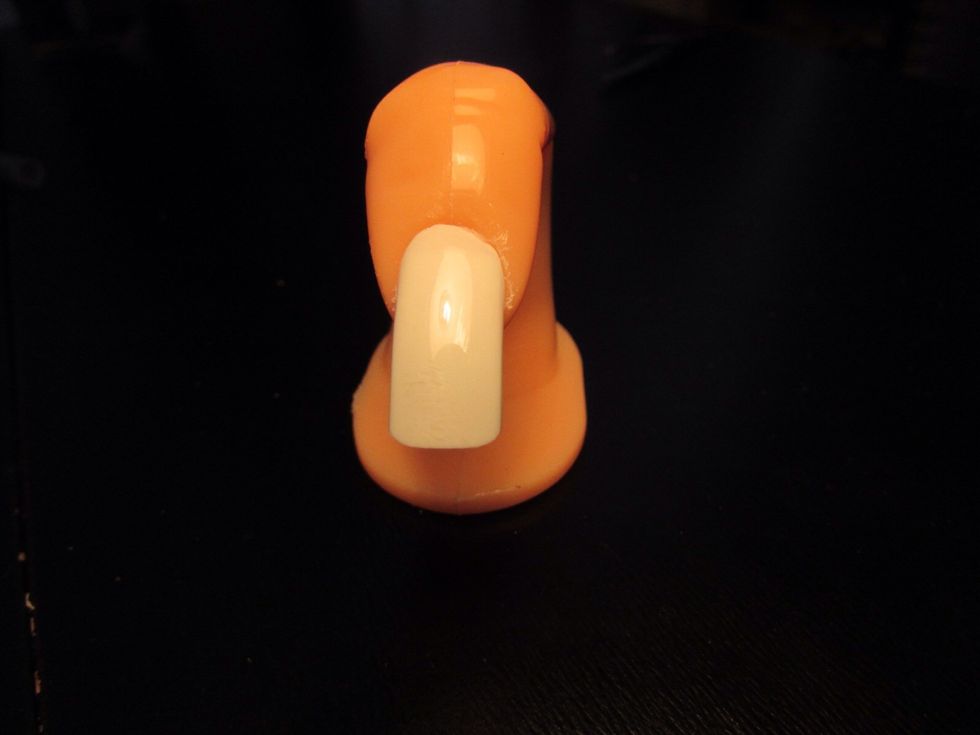 Oh my gosh! You guys should get excited because I fixed up my fake finger with a fake nail! Lol. I'm a dweeb, I know but it looks wayy better!! Yayyy wooo horray! #tookyalongenough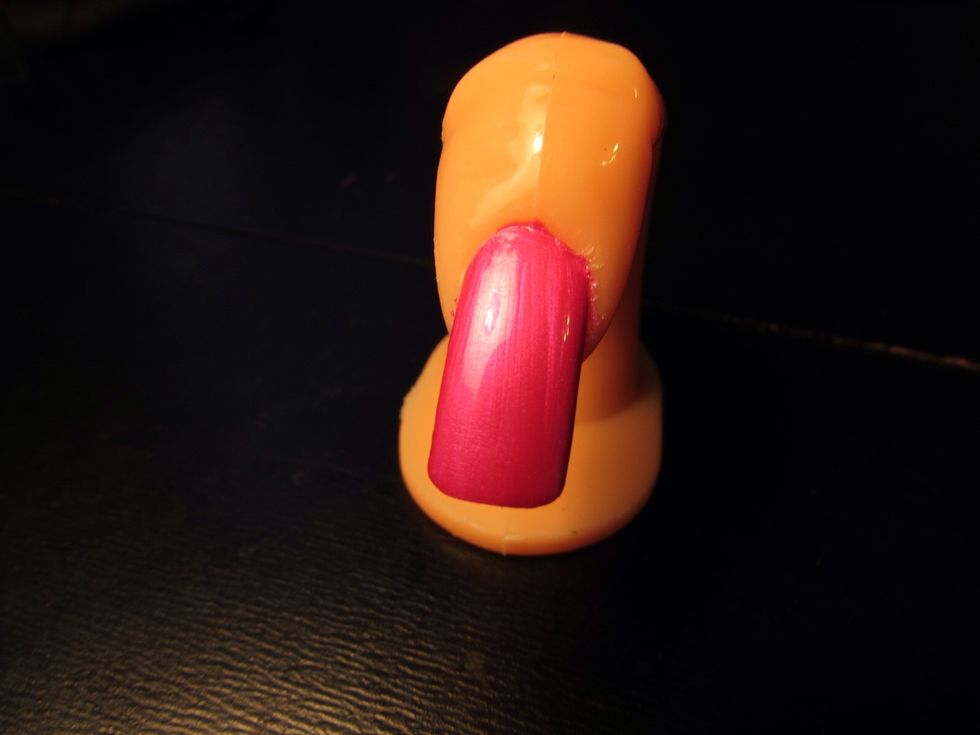 So here's the pink!!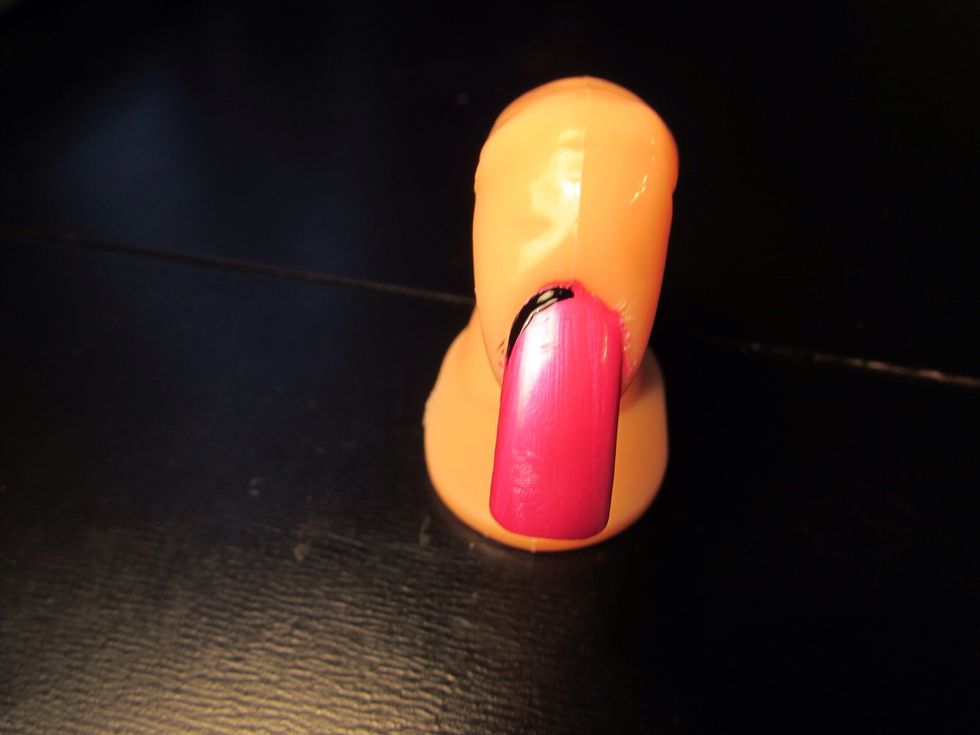 Start the design by outlining the edge of the nail.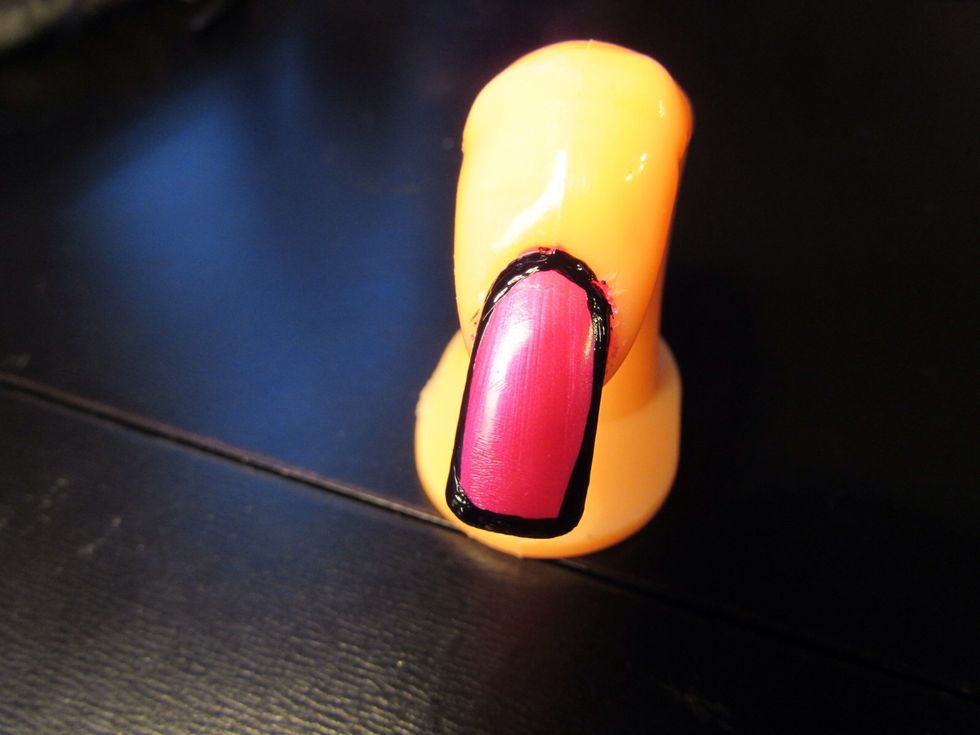 [Insert witty description here] Ok, so we are done outlining...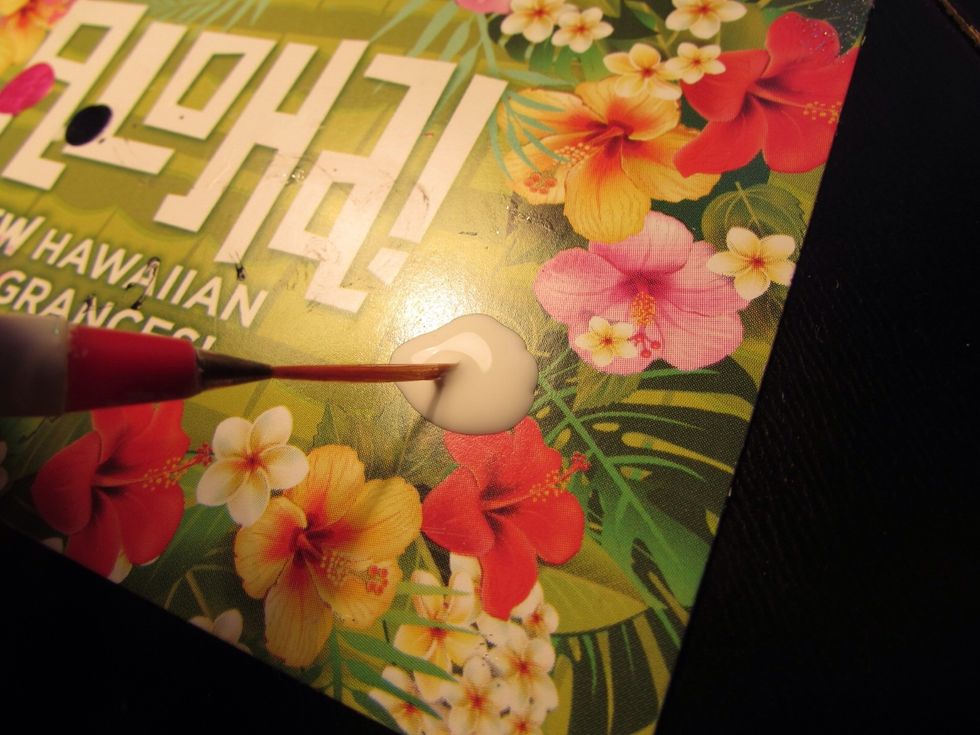 Take some white....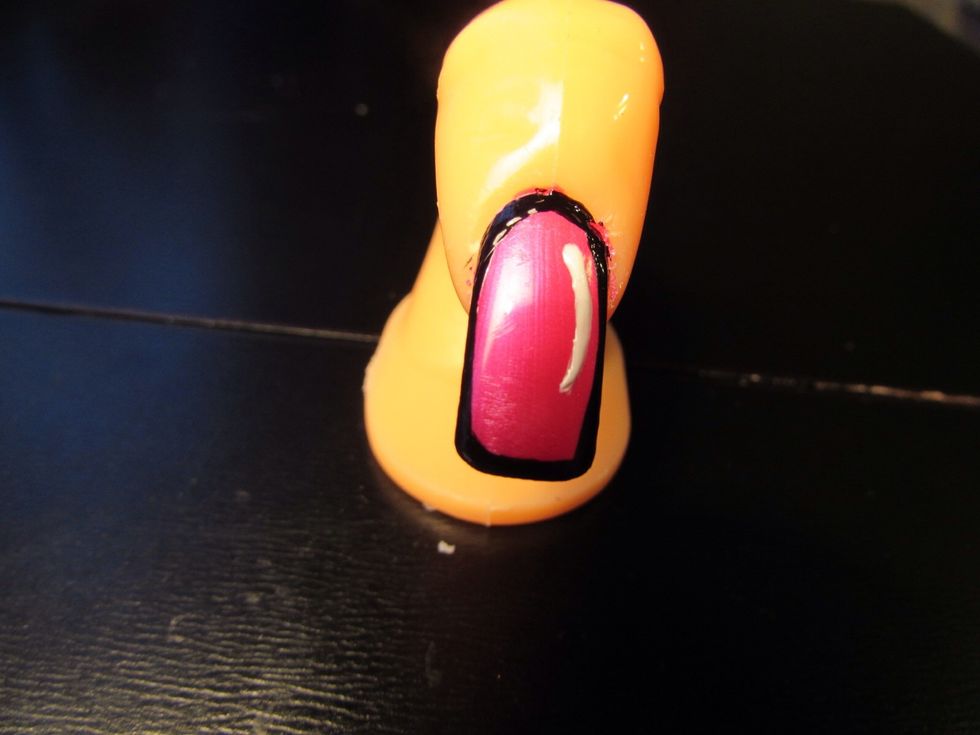 And drag a lil bit down dat purdy nail... Haha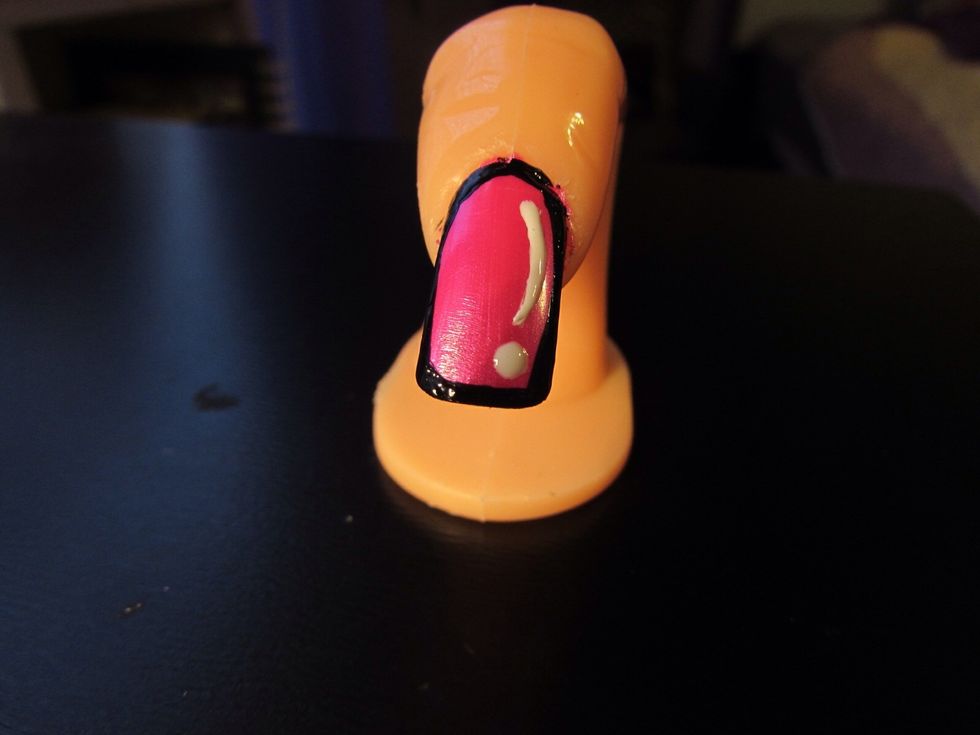 Theeeenn slap a dot down dere!
This is what it looks like with the shiny top coat...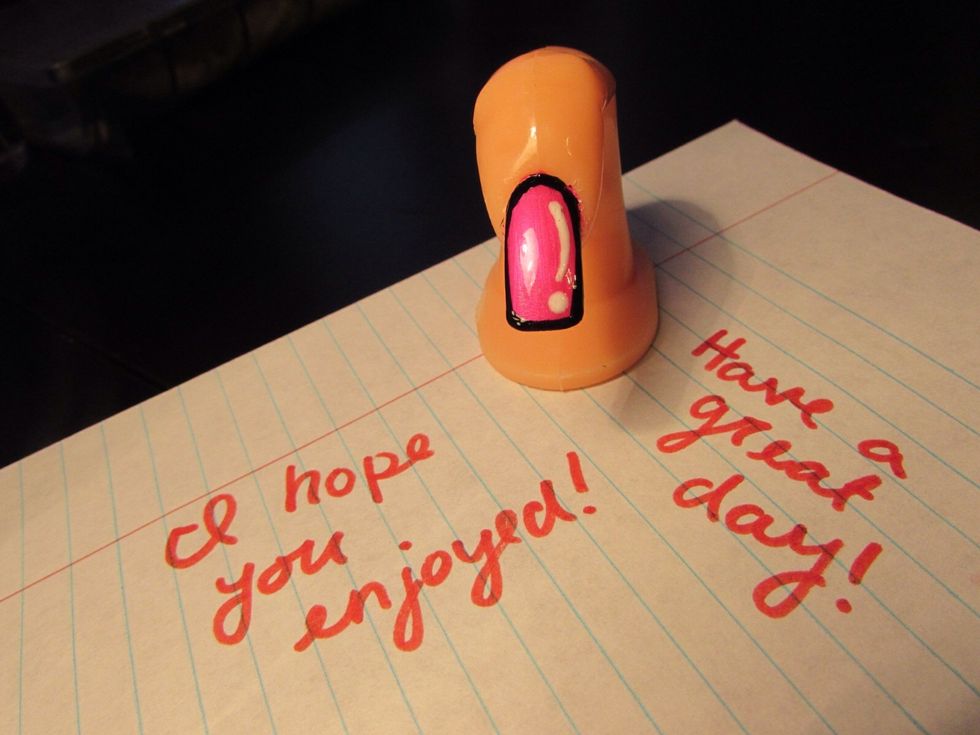 Alright! That is it! Have a great day! Be sure to sed me the love👆❤ , follow, comment, and REQUEST!! As I have said nemerous times, please request! I love hearing from you guys! Byeee!👋👋👋😊😊😊😙
Base Nail Polish
White Nail Polish
Black Striper Nail Polish
Top Coat Nail Polish
Lacoda Owens
Hey I'm Lacoda!! I do nails and hair! Follow me to see my upcoming and later guides!! Message me to request anything!