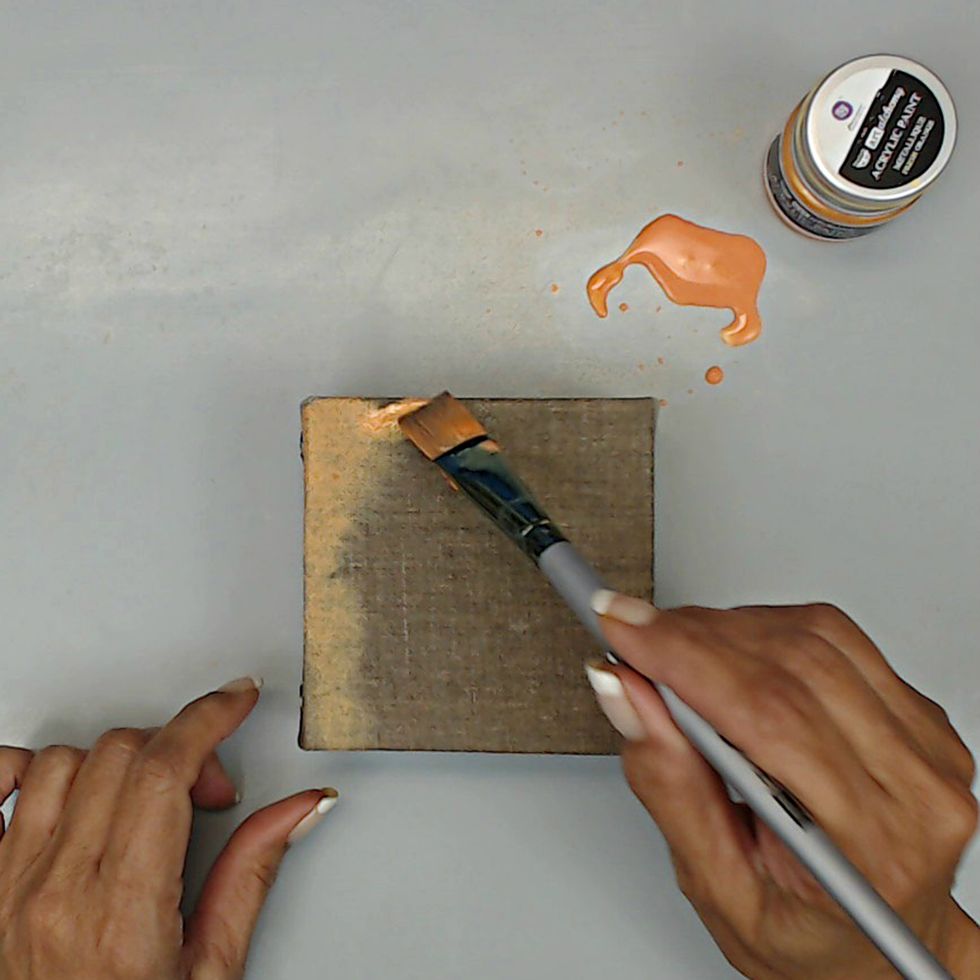 Mist canvas with water. Mix equal parts paint and water and apply, as shown.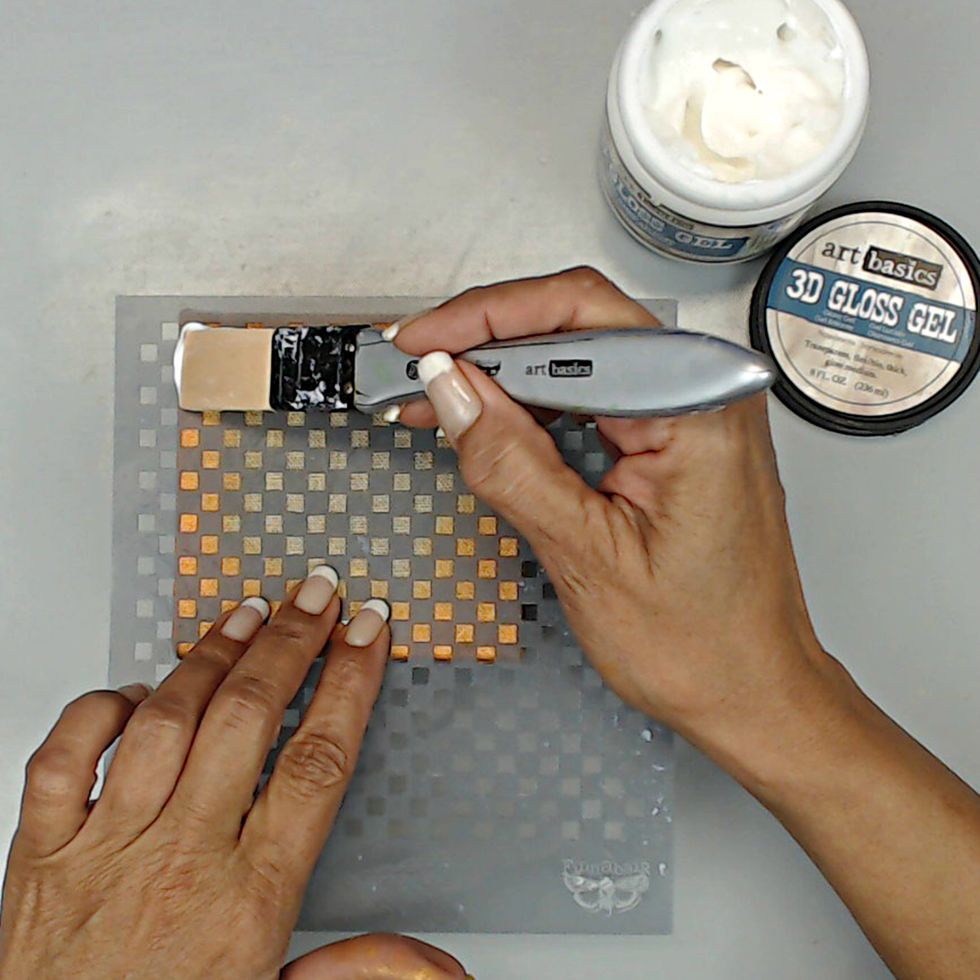 After the paint is dry, use stencil to apply 3D Gloss Gel, as shown. Apply to front and sides.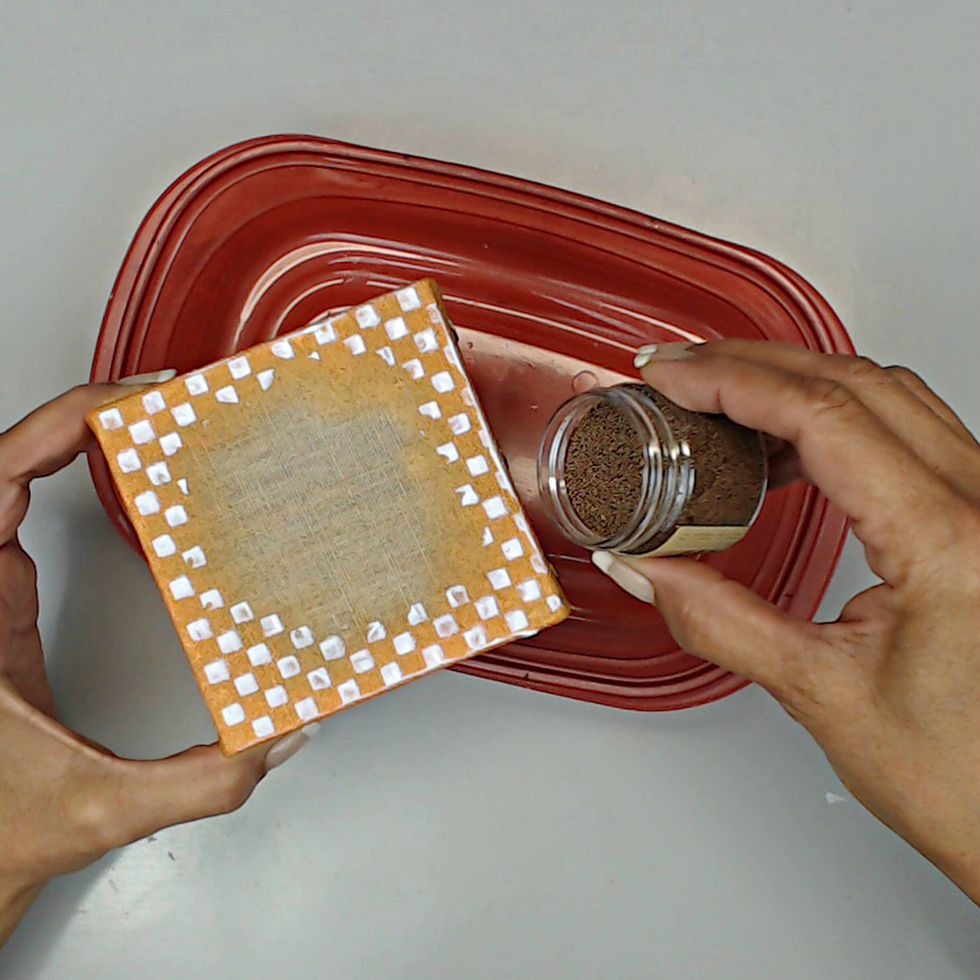 While gel is wet, pour micro beads over project.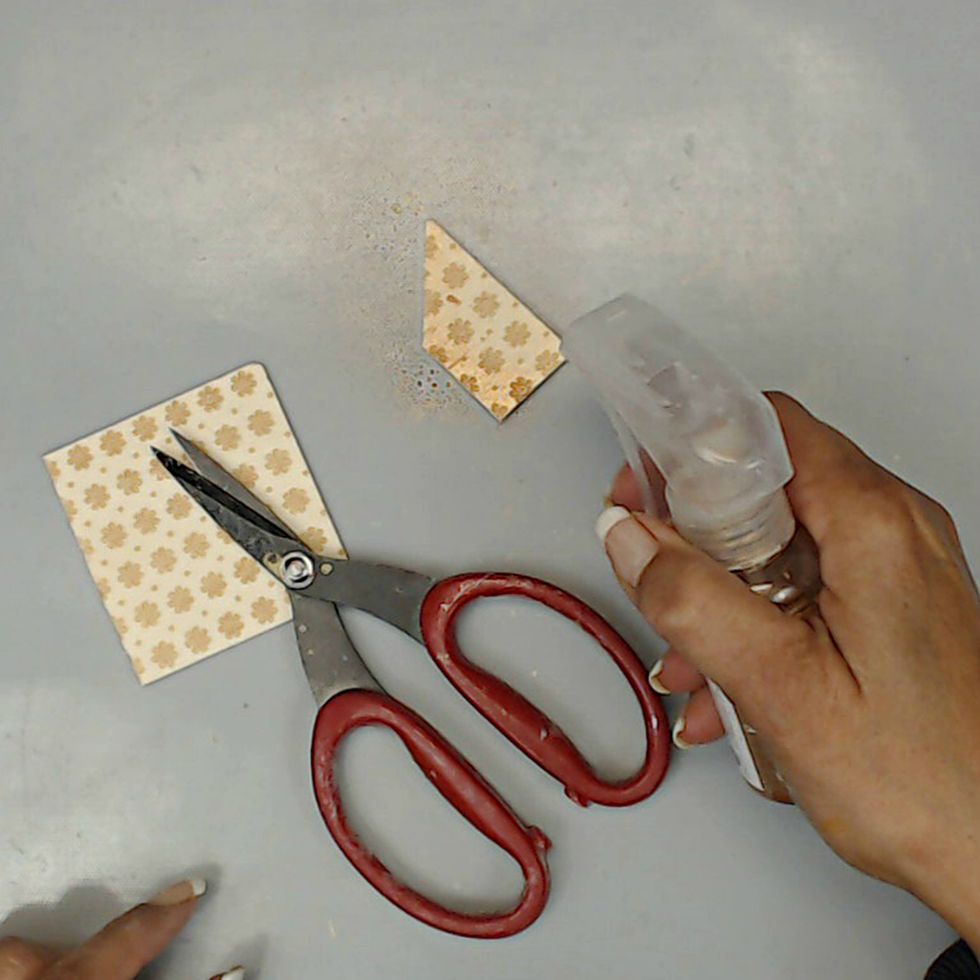 Cut Wooden ATC into 'stems'. Mist with Color Bloom Spray.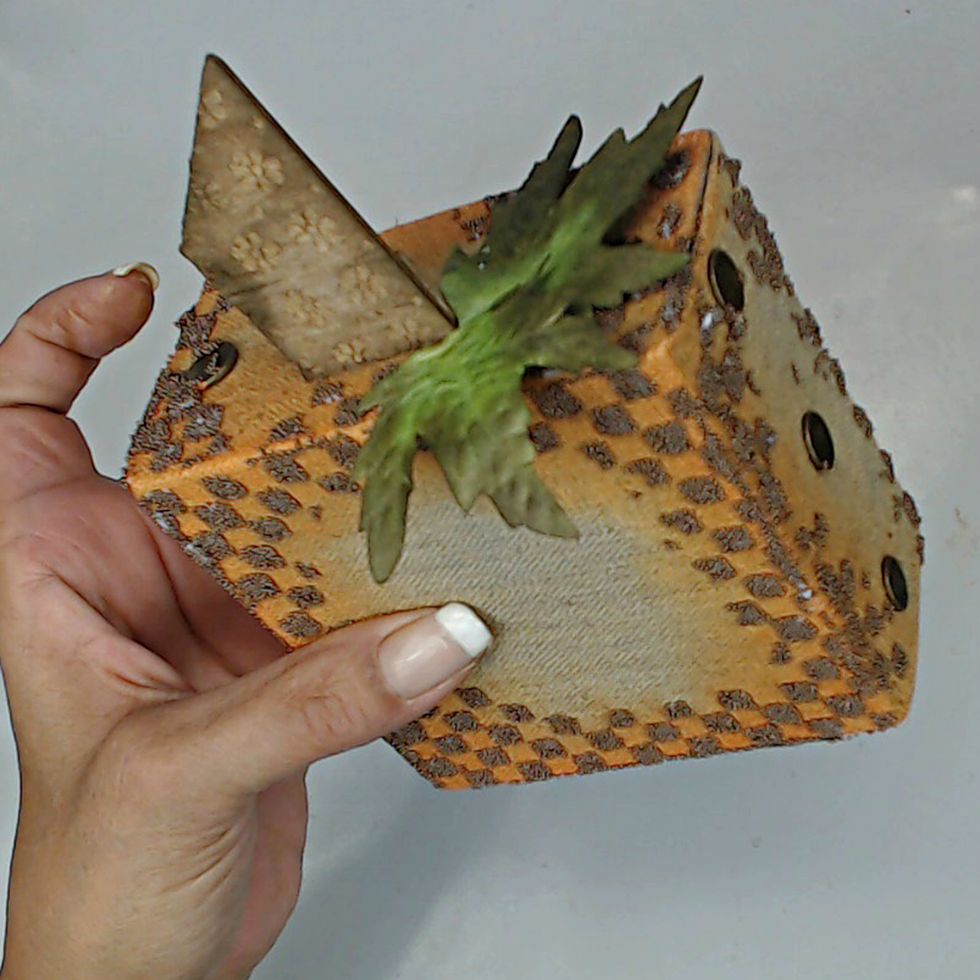 Add Color Bloom to leaf edges. Attach stem and leaves to the top, as shown.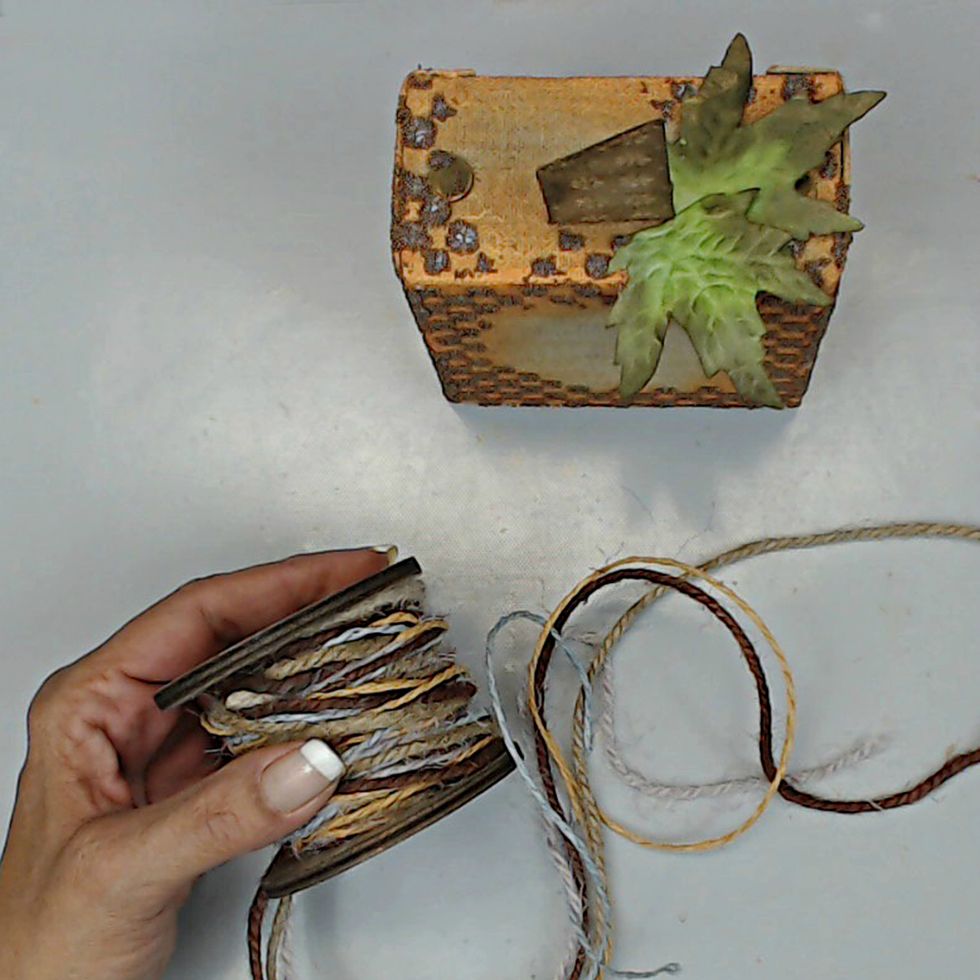 Use Gypsy Cord to make small bows. Make bow with ribbon, mist with Color Bloom.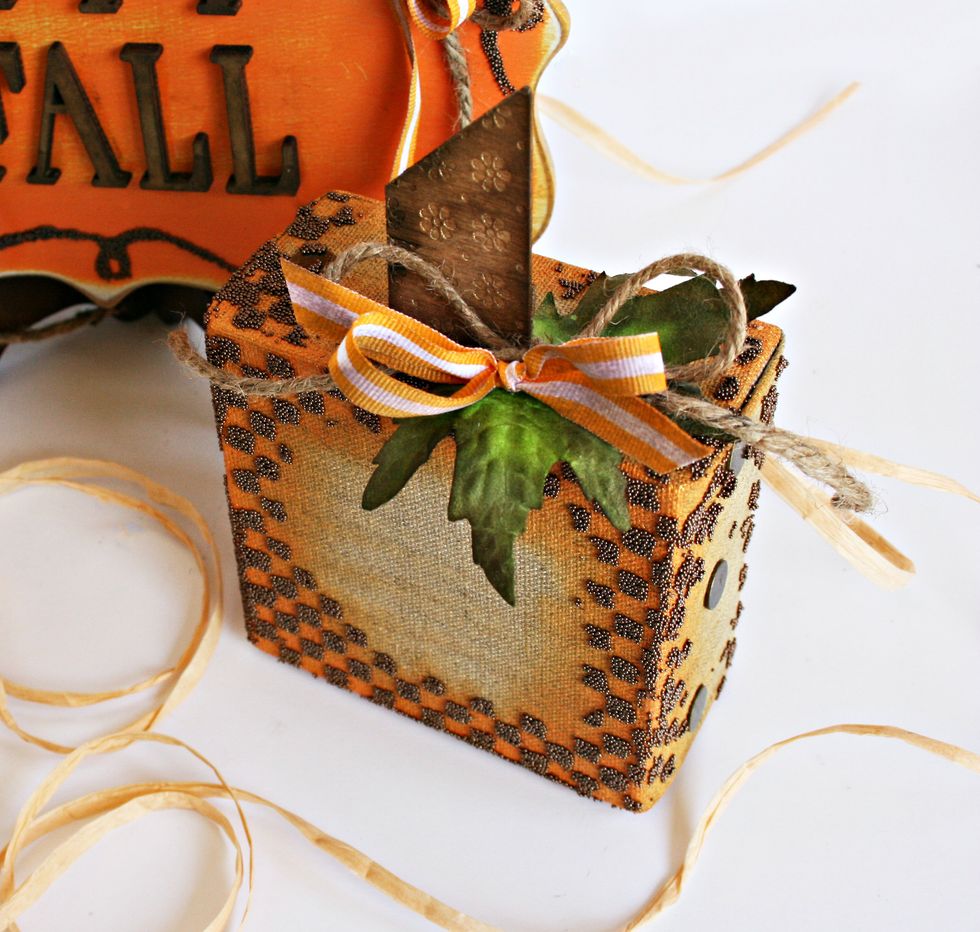 Attach to the project, as shown.
Metallique Fresh Orange 963194
3D Gloss Gel 961381
Color Bloom Warm Leather 573829
Microbeads Bronze 962586
Gypsy Cord Naomi 588113
Prima Flowers 586713
6x6 Stencil Checkers 960179
6x9 Stencil Bubbles 961299
6x9 Stencil Harlequin 961305
Wooden ATC Lovely Prints 572945
3D Wooden Alphabets House 1 1/2 inch 587437
Other: 4x4, 5x7 and 8x10 Wide Canvases. Ribbon
Prima Marketing
Prima Marketing, Inc. is an established leader in flower embellishments in the scrapbooking and crafting industries!