You will need scissors, white and red nail polish, and tape!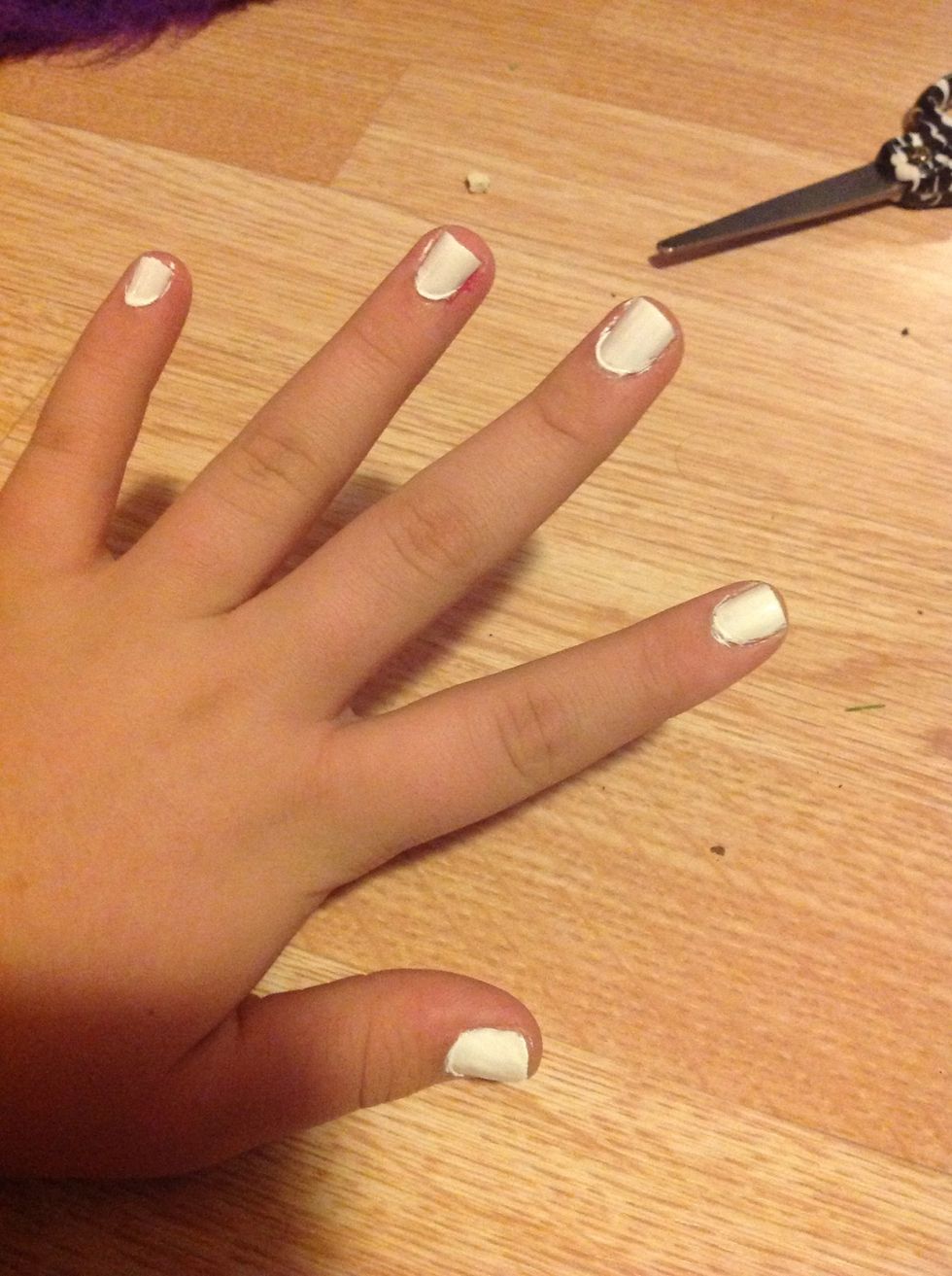 First, paint all your nails white and wait for them to dry!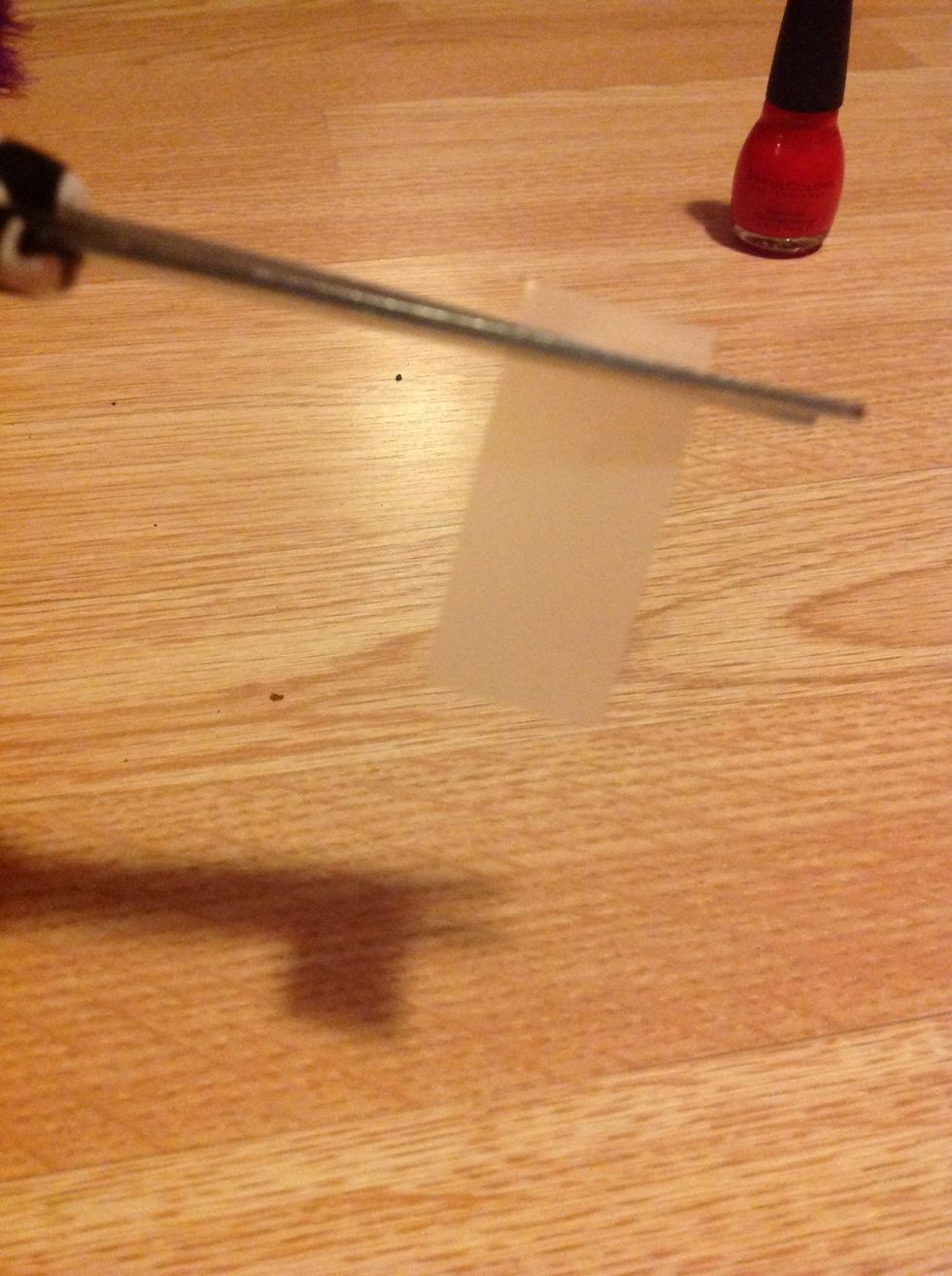 While your waiting, you can cut the tape. It needs to be super thin so that you can fit 2 or 3 pieces on you nail.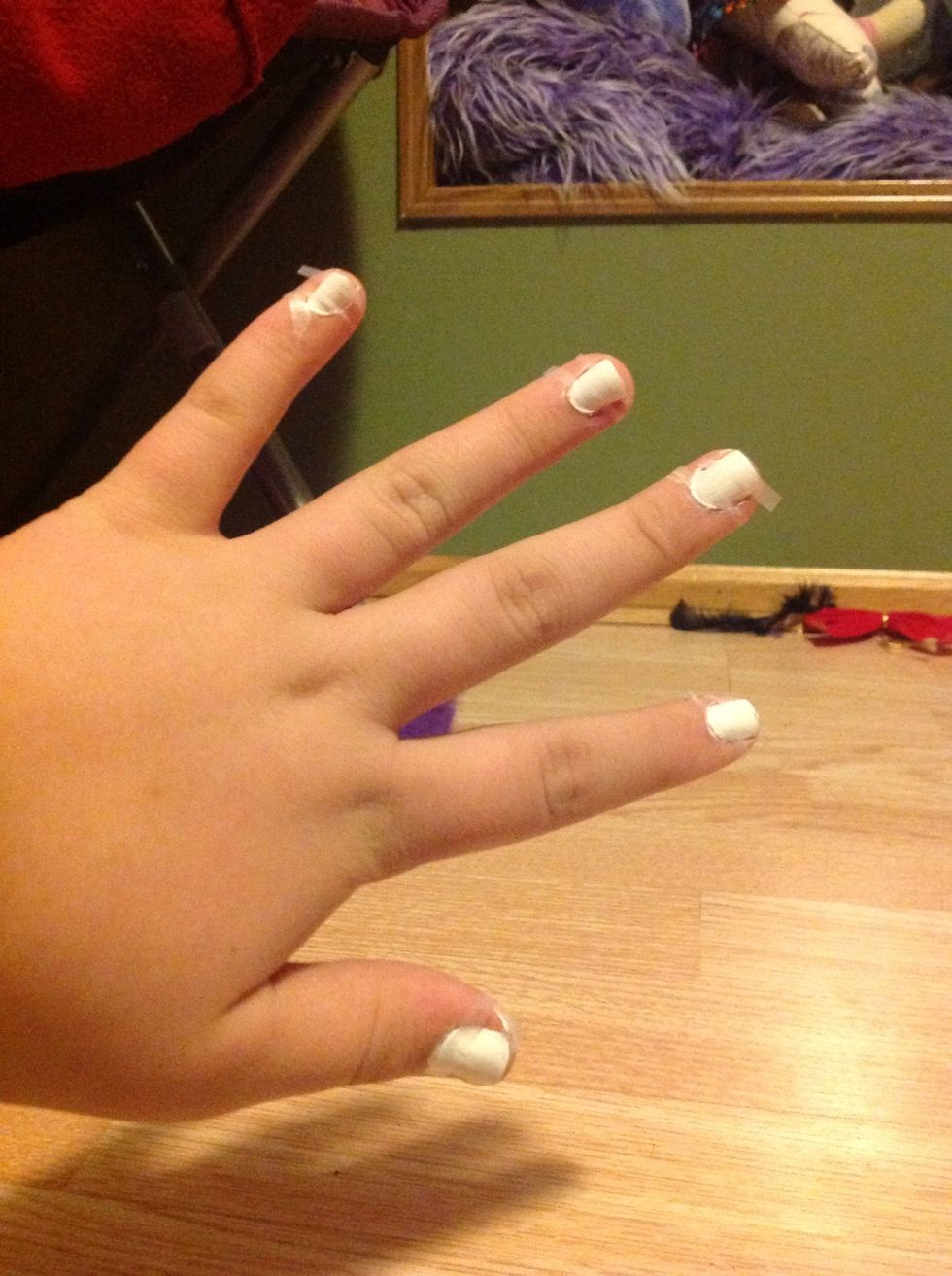 Yay!! It's dry!! Now put 2 or 3 strips of tape (slanted) on your nails!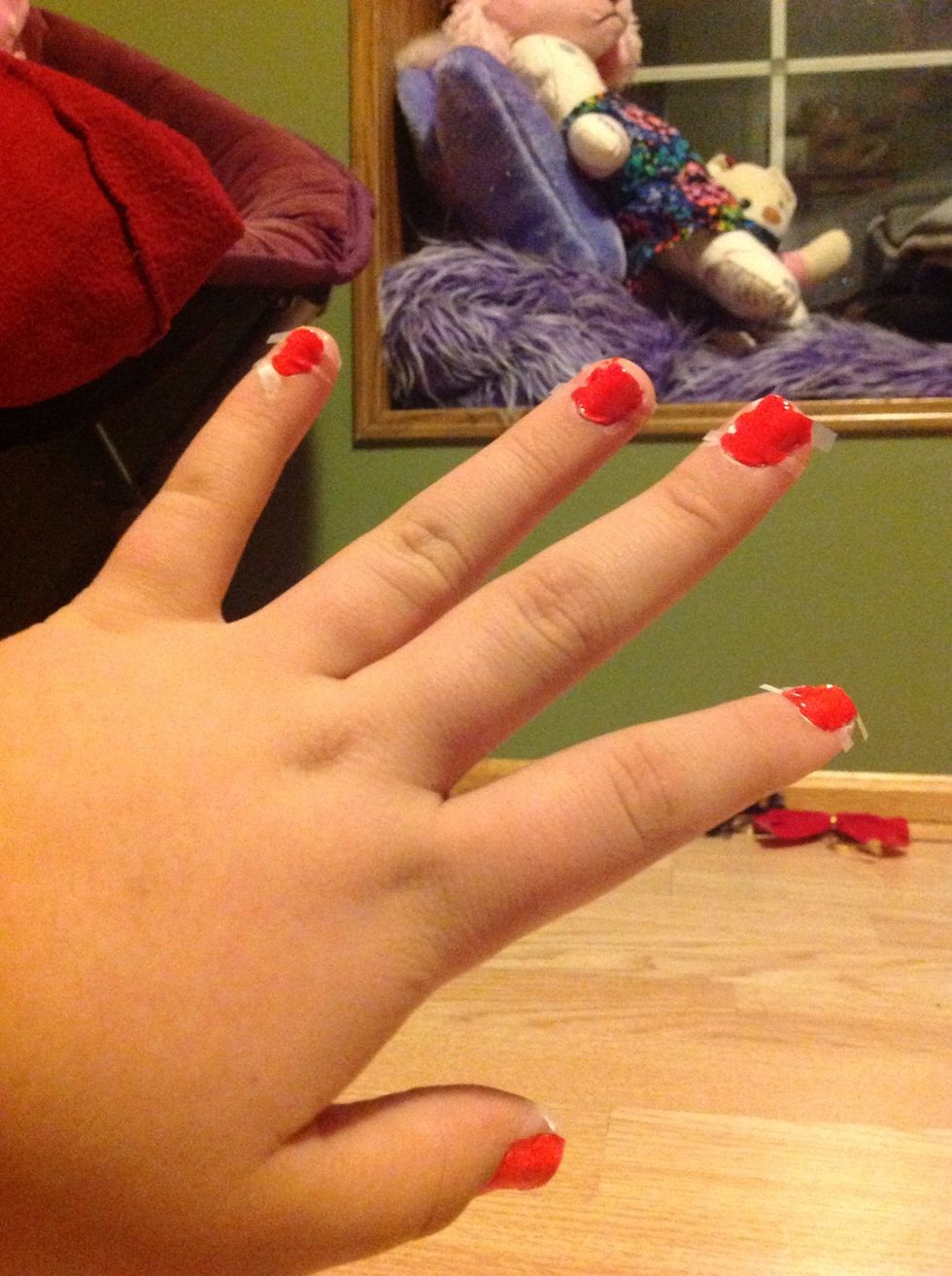 Finally, paint the red over it! Wait until the red dries a little, then rip the tape off super fast for the best results!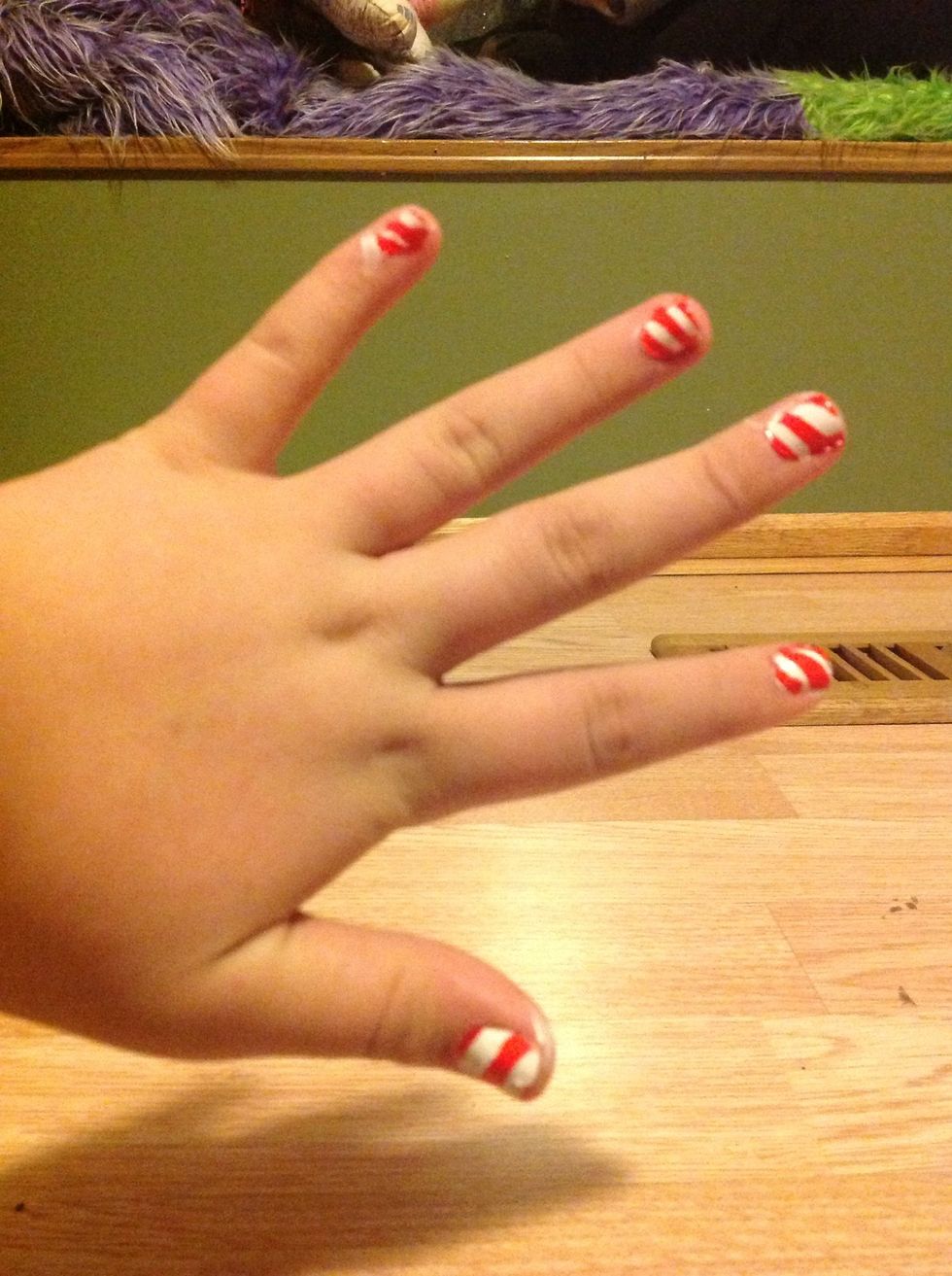 Yay!! All finished!!
The creator of this guide has not included tools