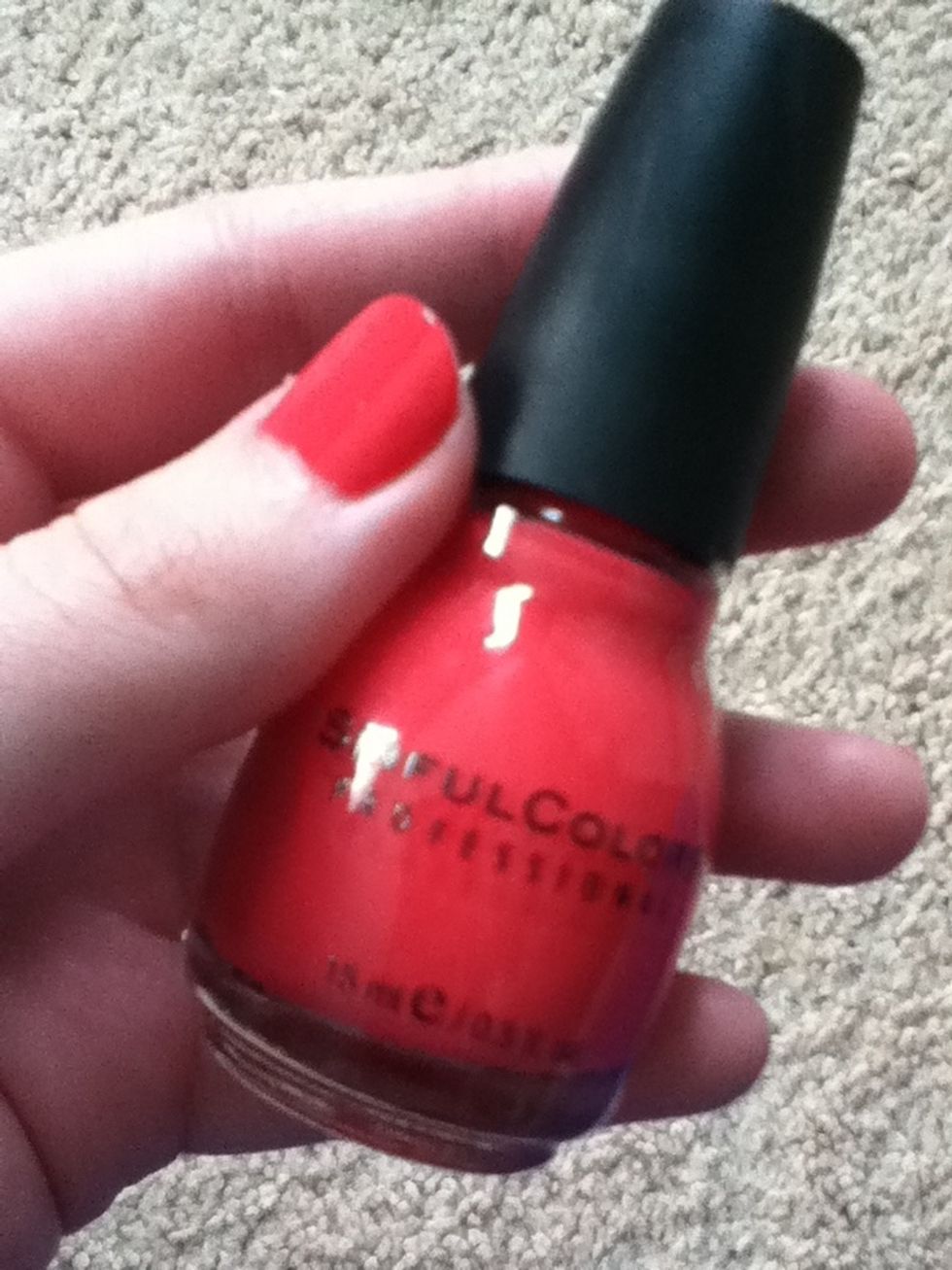 I like to use SinfulColors timbleberry for this, but any color will do.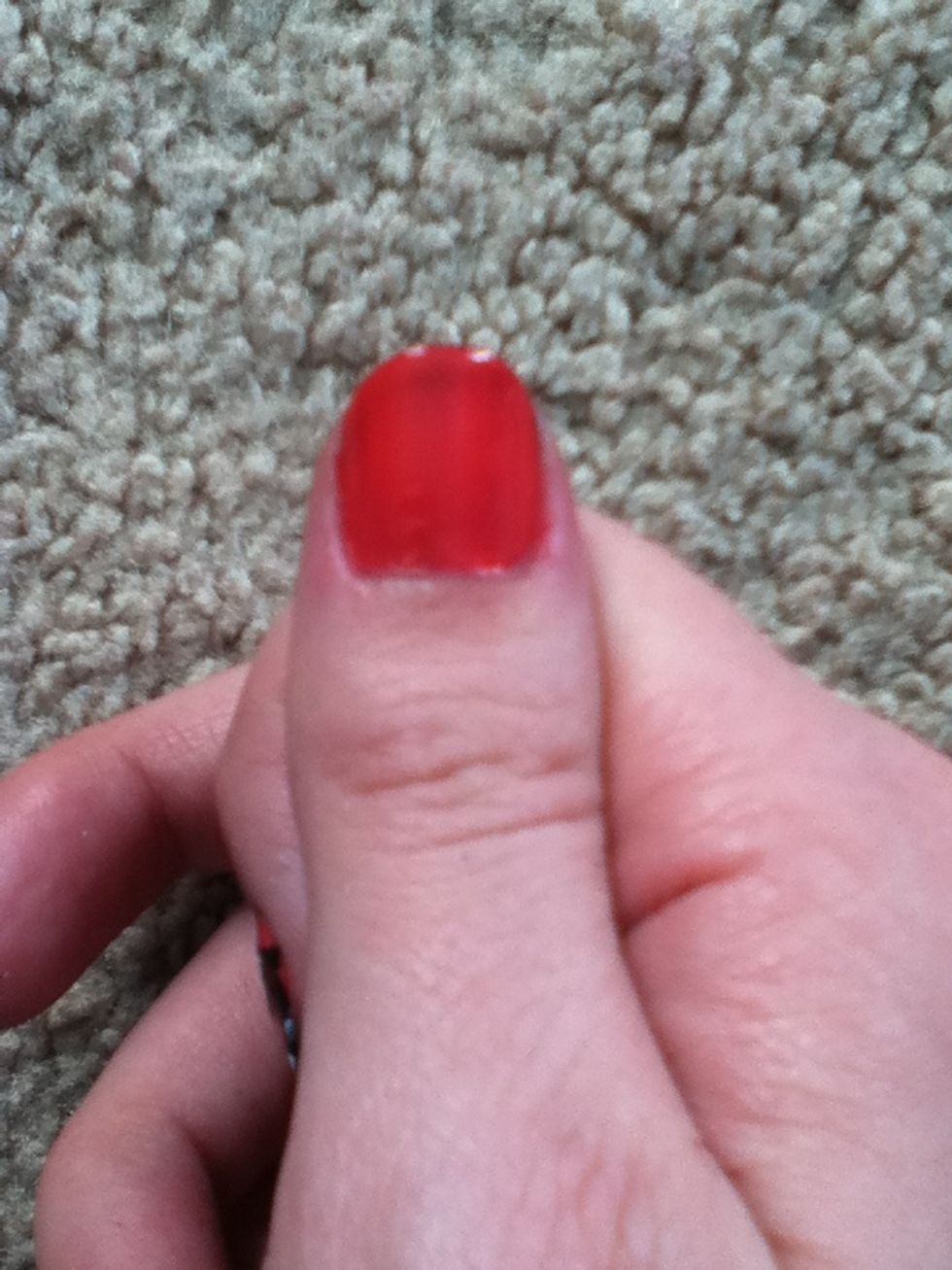 Start by painting your nail and allowing it to dry completely.
Next, use a black nail art nail polish to draw a line across the corner of your nail,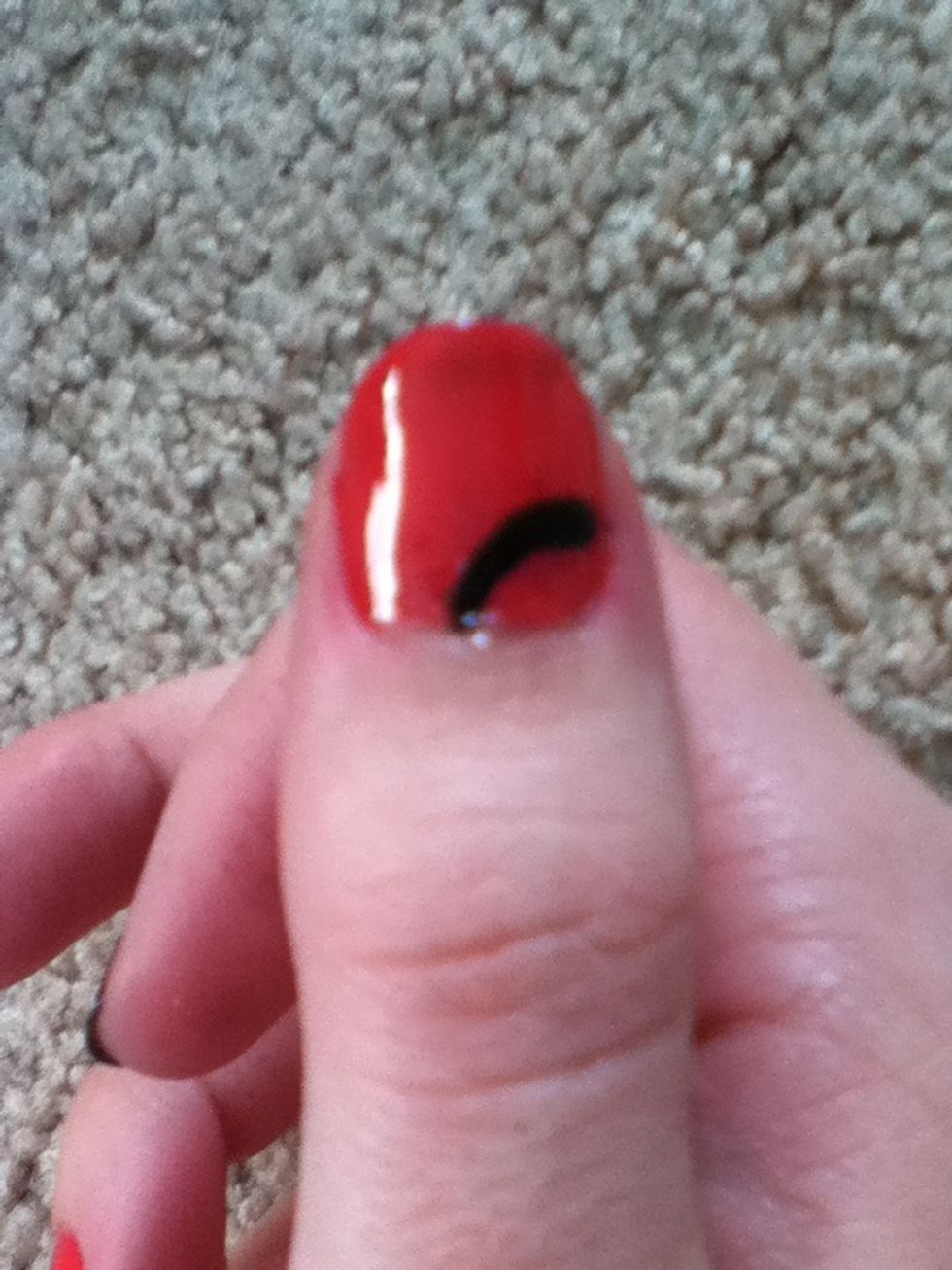 Like this!!!
Then connect the side of the corner of the line with another line all the way up the side of your nail,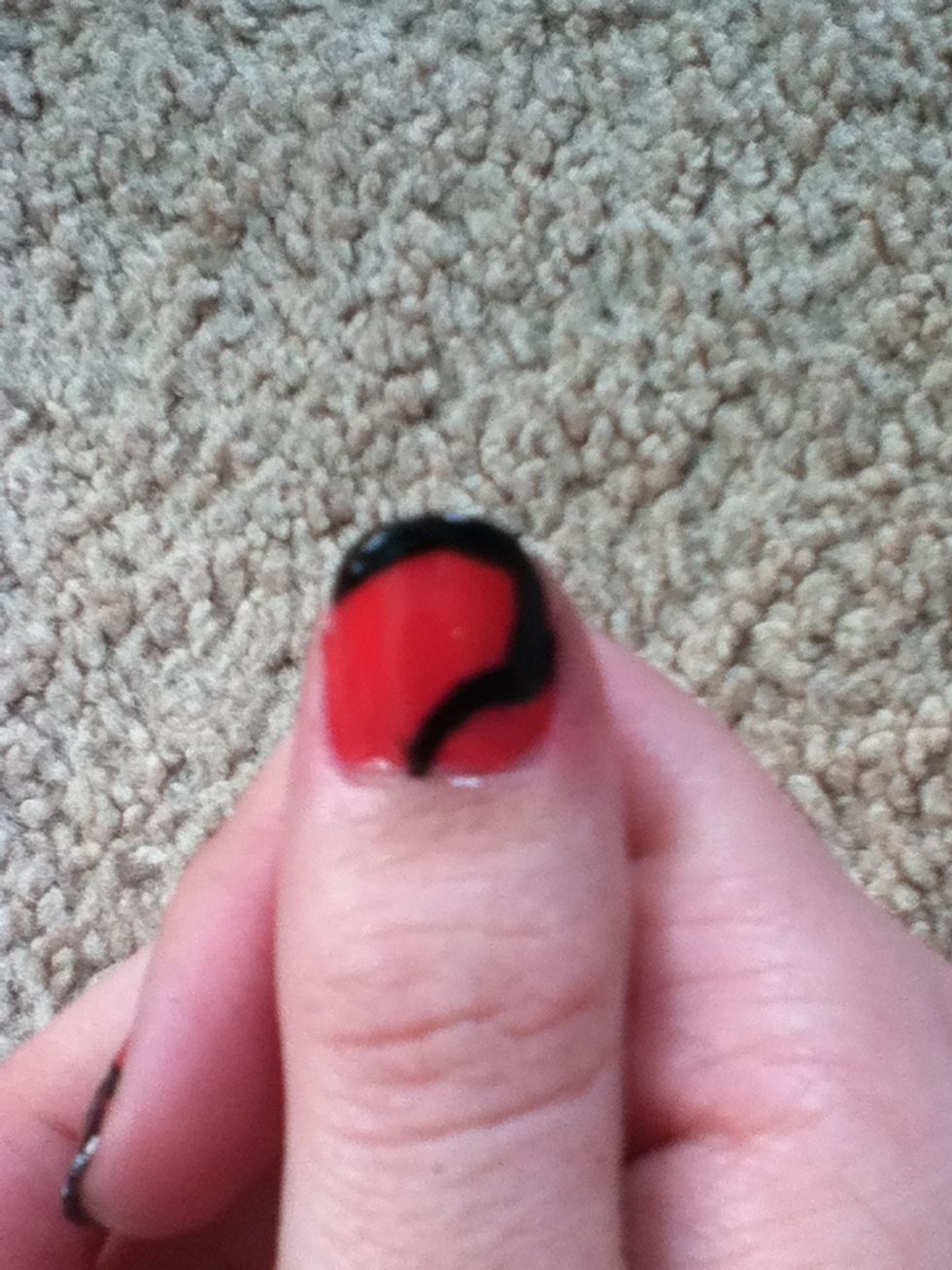 Something like this...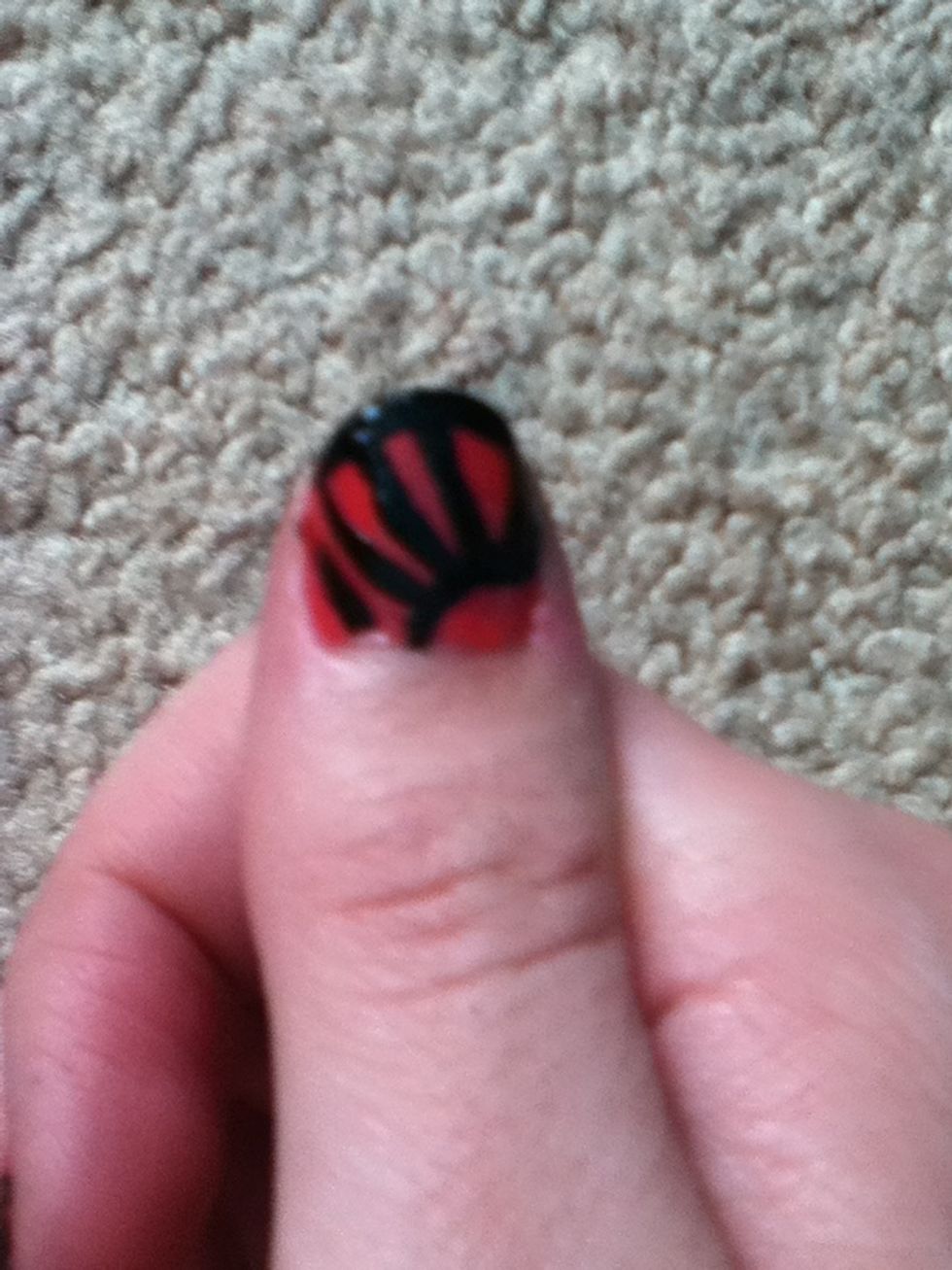 Now connect the lines at a diagonal to the corner and upper line,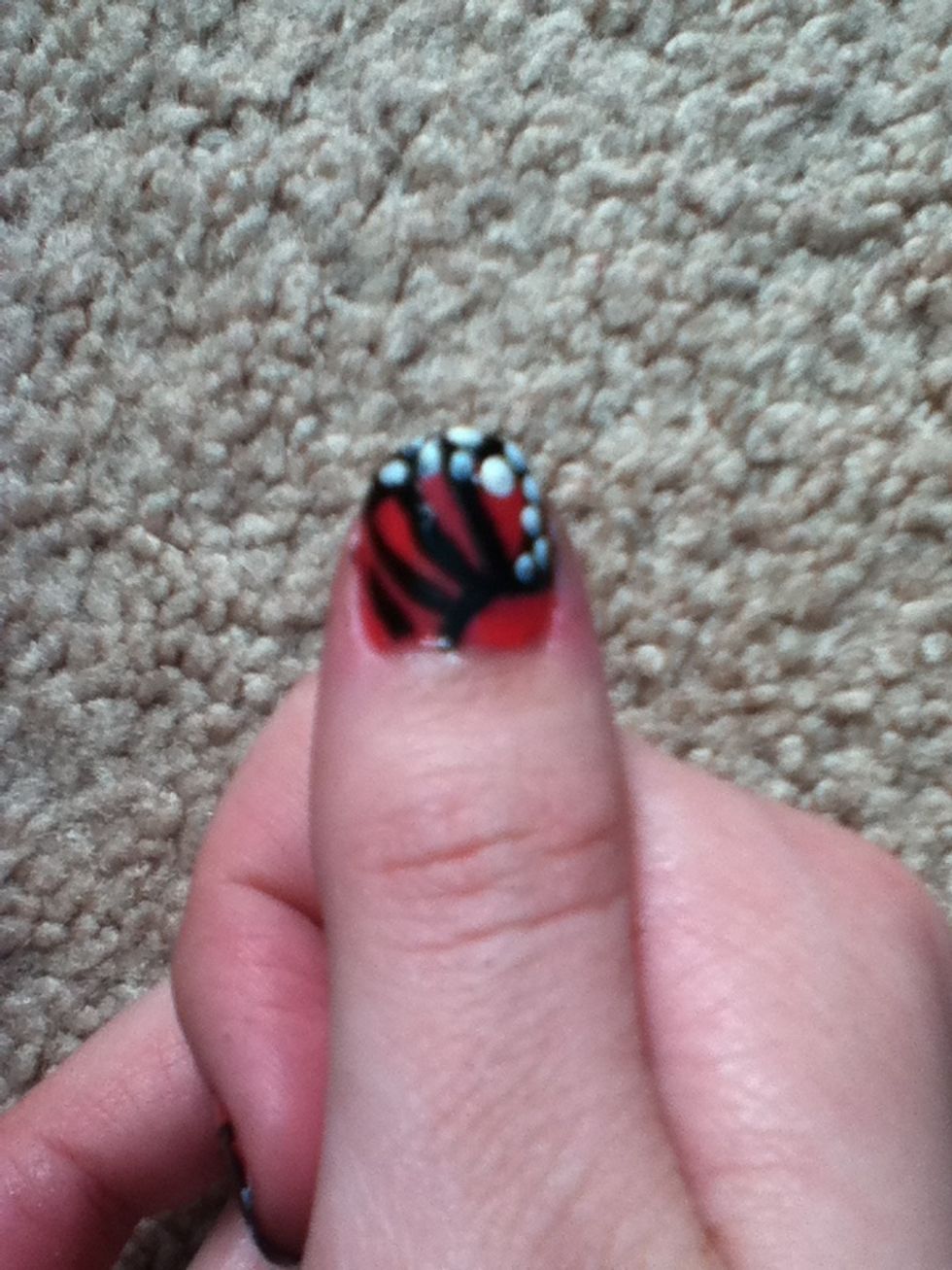 Now using a nail art pen or nail polish in white, add dots to the black part on top and on the sides of the nail, (sort of a poor job but u get the jist.)
You can cover the finished product with a clear coat to last longer, but other than that, you are done!!!!
Just a few photos of doing this to my index fingers...I added tips to the rest of my nails.
Thank you! I am an artist and if u want to see any how to's on how to draw anything please comment!
The creator of this guide has not included tools
Allie Bauer
Omg, Over 1k followers!! Please follow/comment!! I am an artist, singer, dancer, actor who specializes in ceramics and pencil drawings.