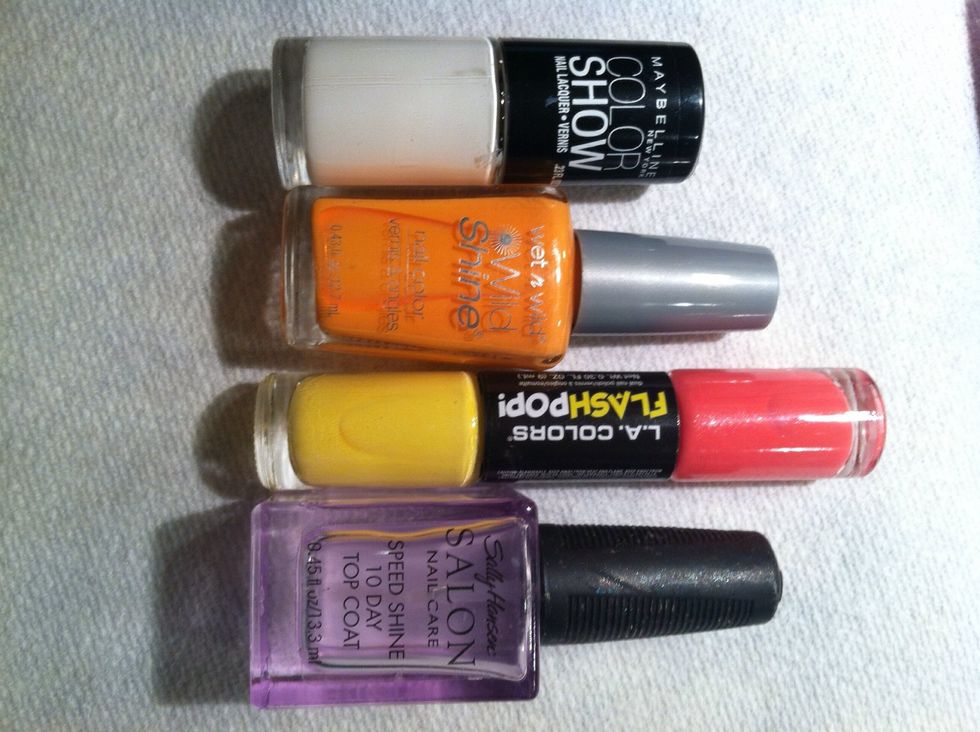 Prep your supplies and your nails.
Put two coats of white nail polish on. This is to make the other colors brighter.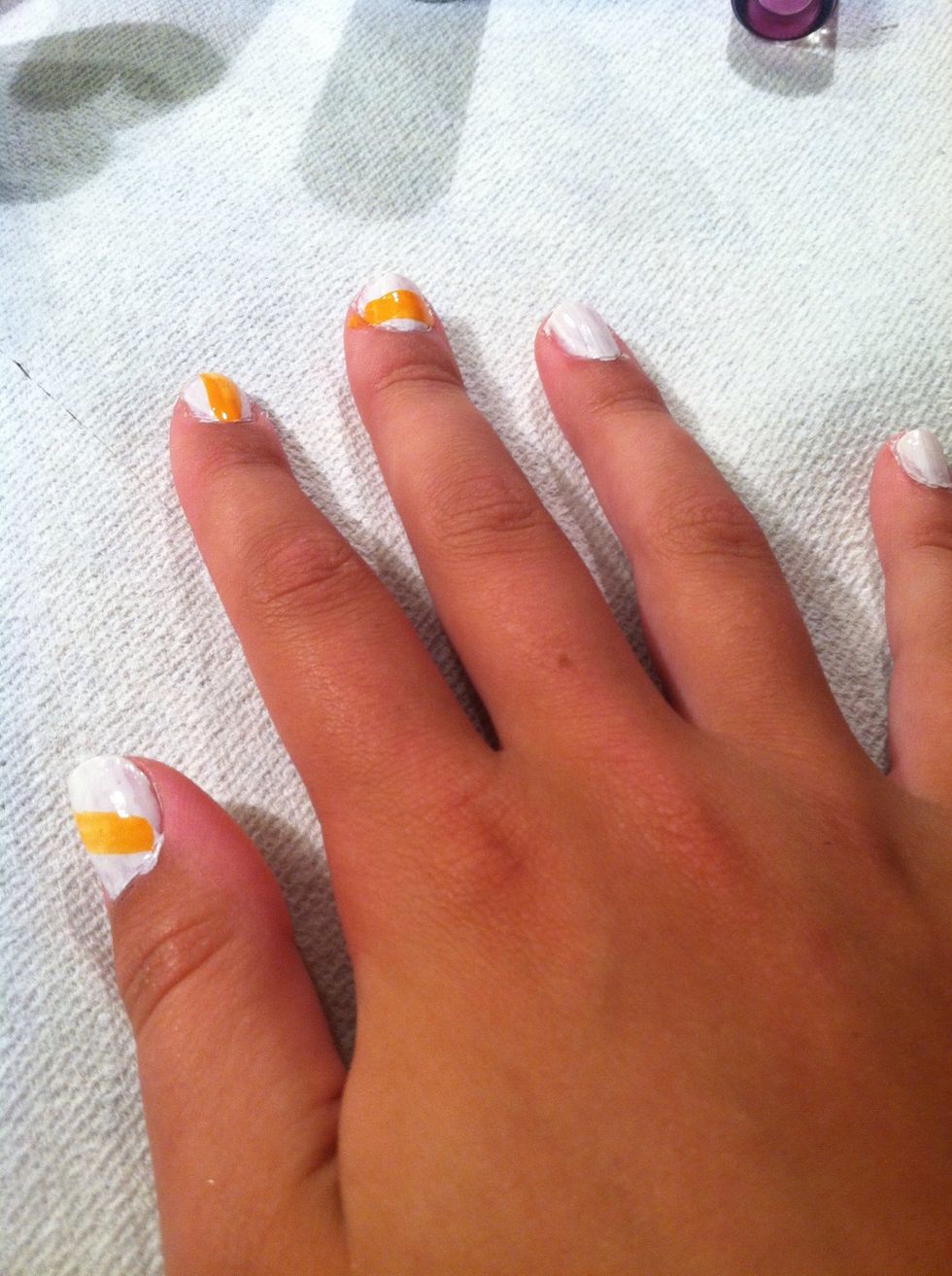 Add a stripe of a single color to every nail. Do the stripes in any direction you want.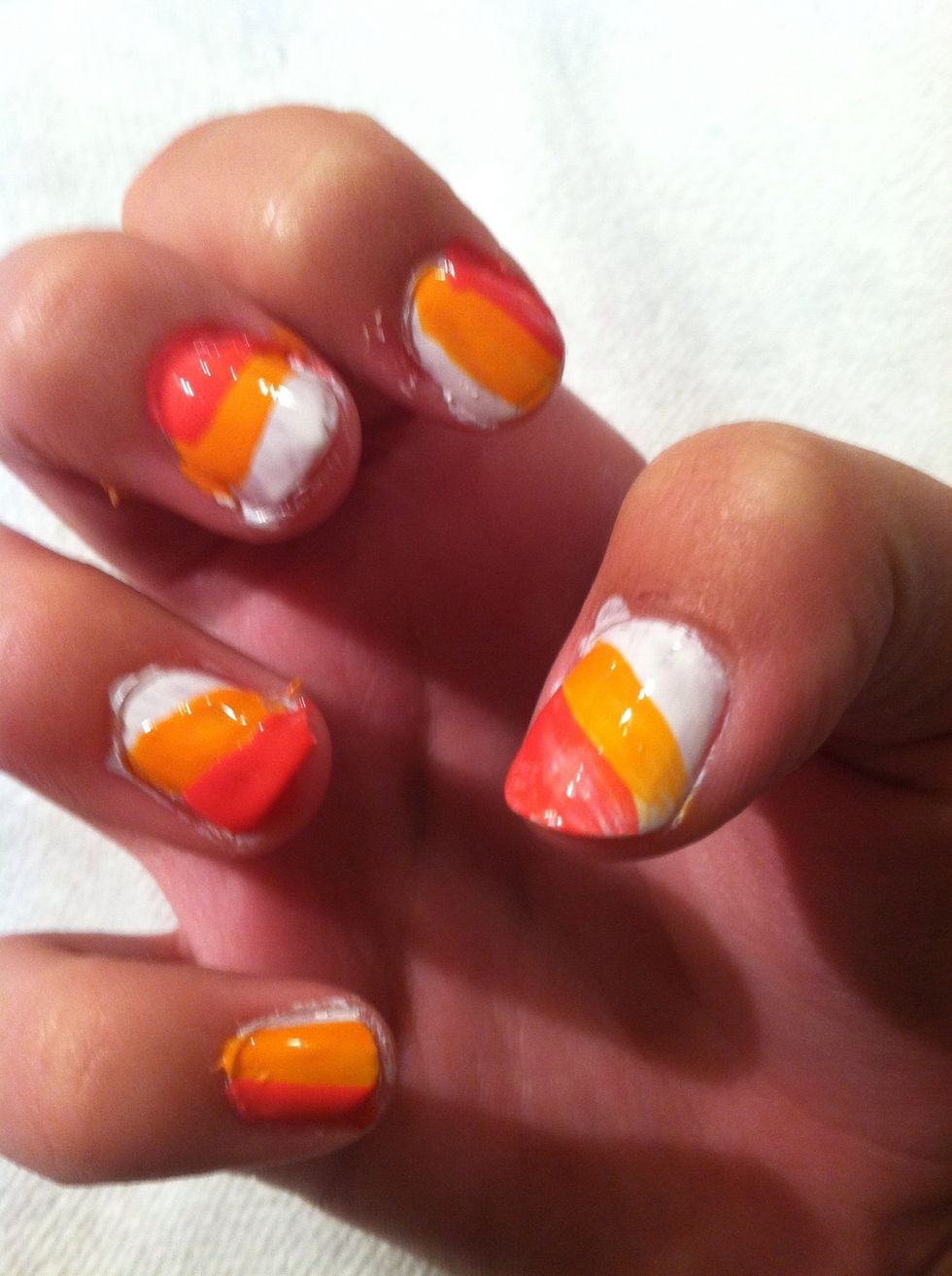 Add the second stripe of color.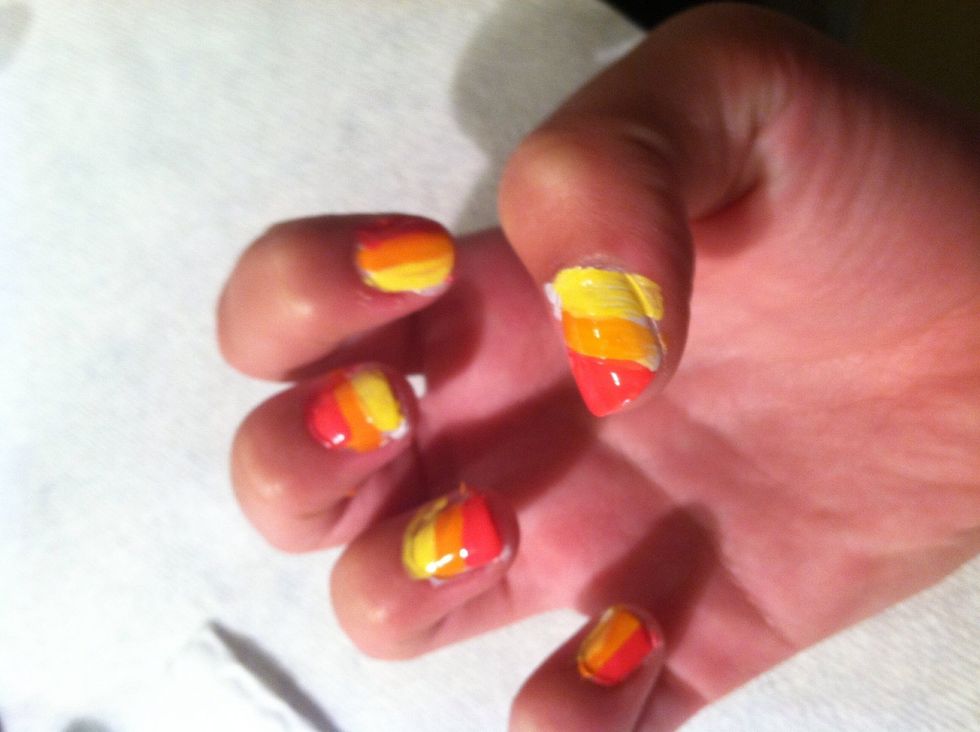 Add your final stripe and clean up the edges. ( I did not have polish remover with me which is why they are still messy)
I didn't add sparkles or glitter to mine but here is the step for that. :)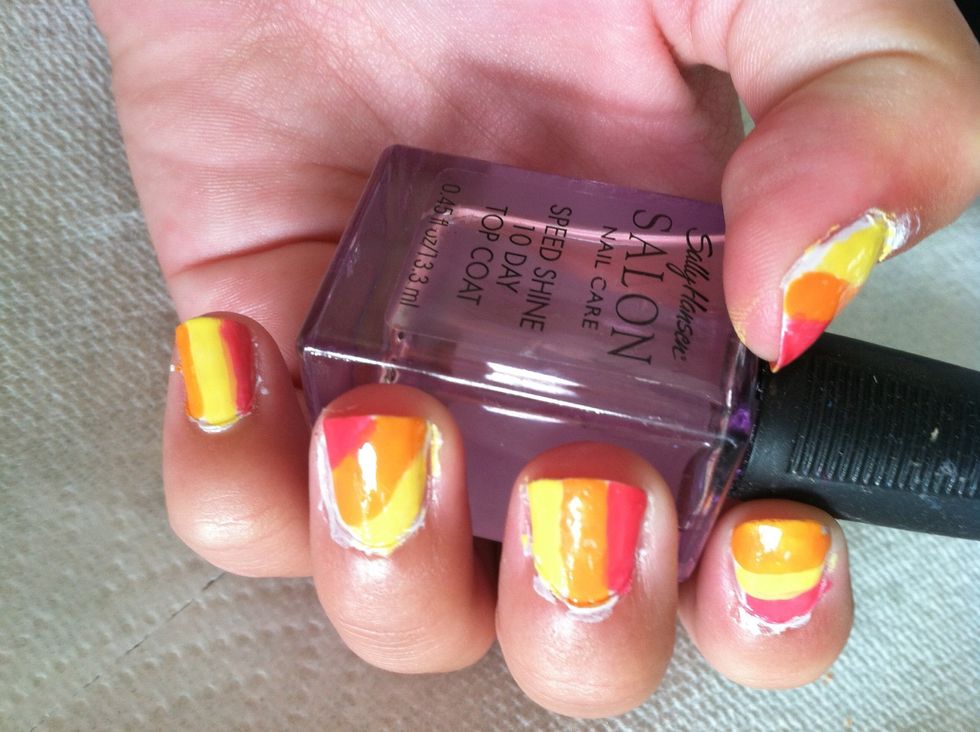 Add your clearcoat! You may need multiple coats to smooth out your nails since the stripes may be different "heights" if you know what I mean.
Enjoy your new nails! I tried this on my toes but I could only fit two colors on each nail. Have an awesome summer!
3.0 Bright Nail Colors
1.0 Clear Coat
Workspace
Sparkles, decals, etc if wanted
1.0 White Nail Polish
Kenzie H.
Hi guys, I'm really into design and healthy eating. I'll be doing a series of guides on how to grow a garden and all the great things you make from one.