How to create bridal/baby cards with g45 baby 2 bride
Create Bridal/Baby Cards With G45 Baby 2 Bride
32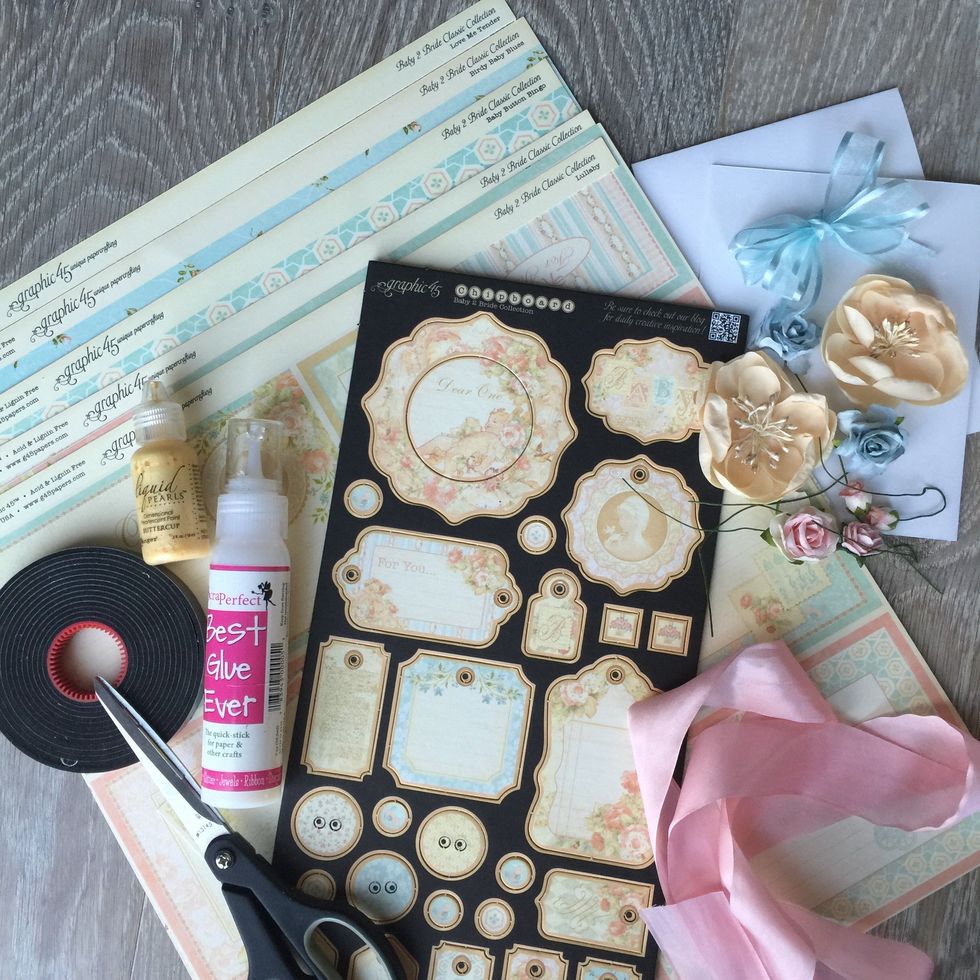 Gather your supplies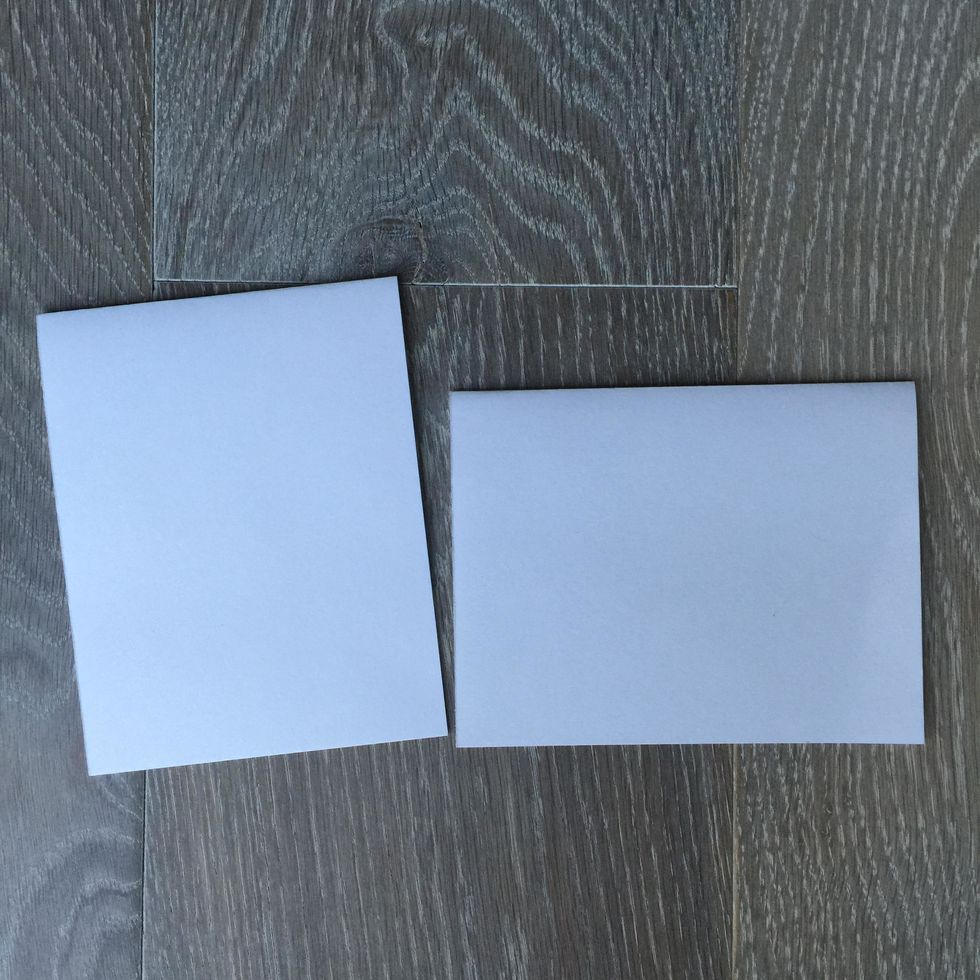 Make your card bases by cutting one sheet 4 1/4" x 11" & the other 5 1/2" x 8 1/5". Fold both in half for card bases measuring 4 1/4 x 5 1/2": one vertical and one horizontal card base.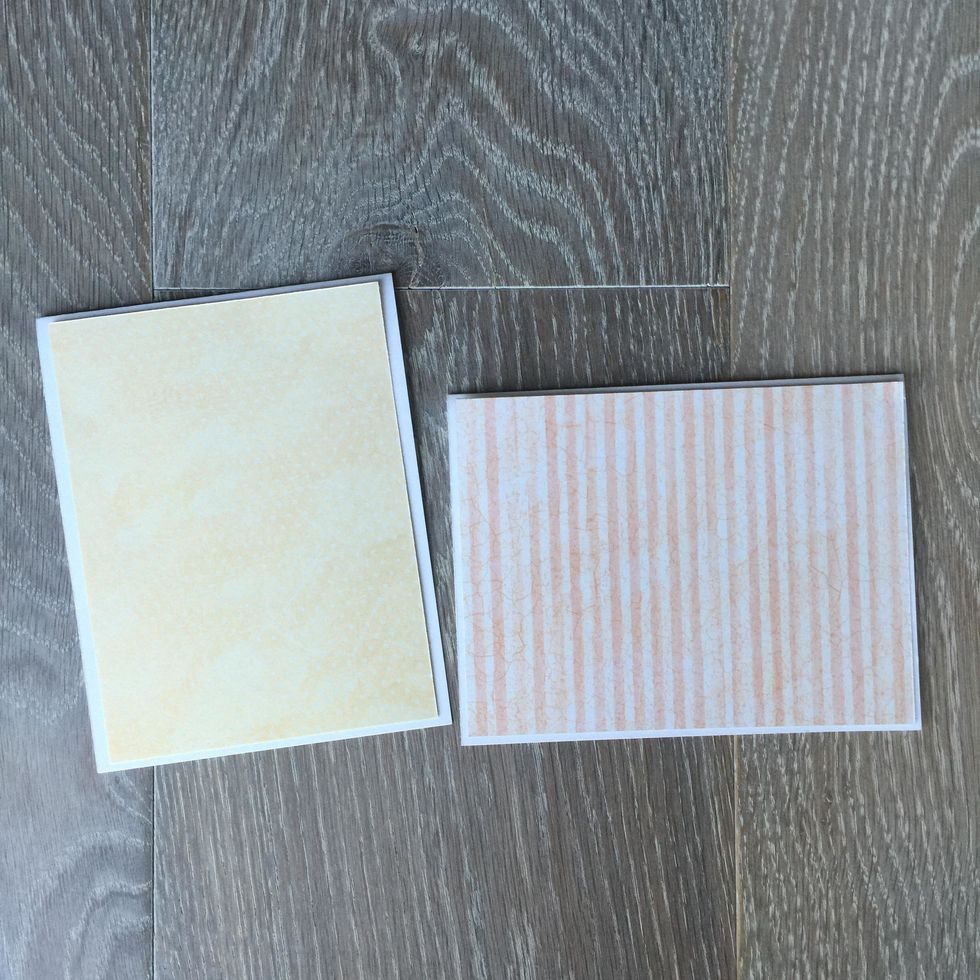 Cut a 4 x 5 1/4" base using the bottom of Love Me Tender for the vertical card (avoid cutting where the stroller and the Cameo cut out is on backside of the sheet- you will need those later).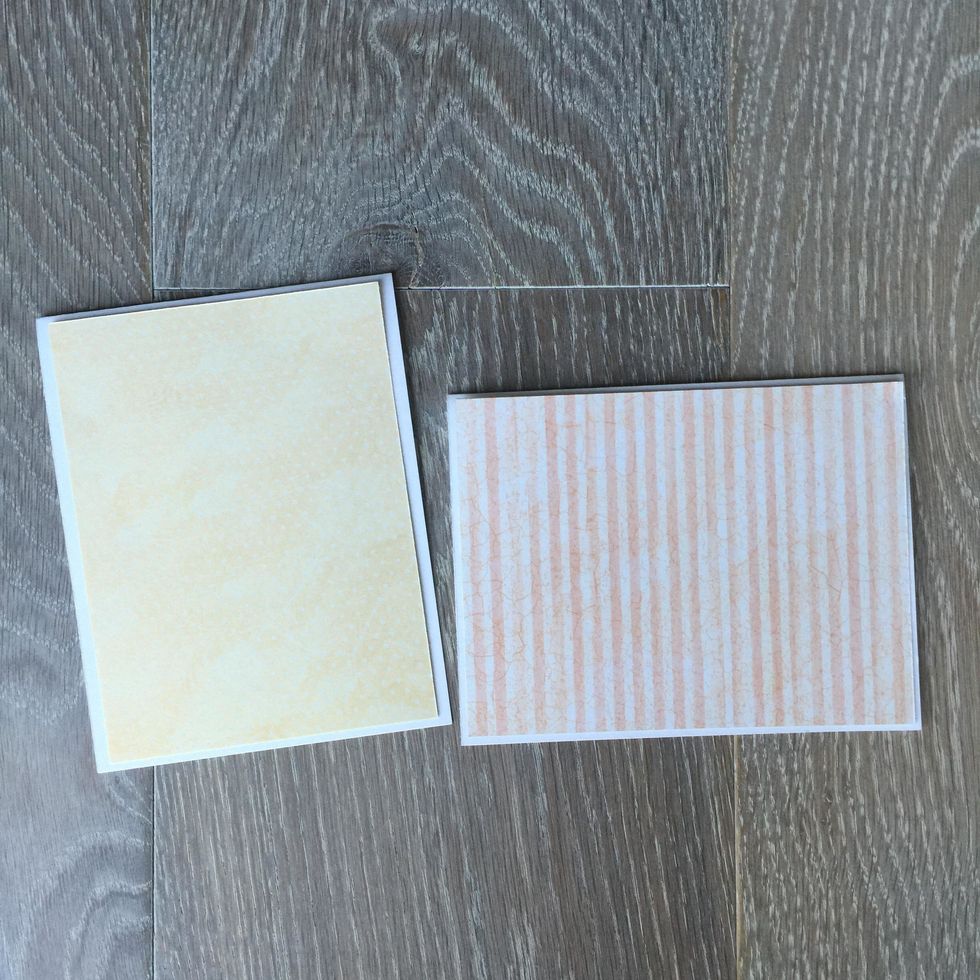 Cut the same size for your horizontal card using Baby Button Bingo with stripes going vertical.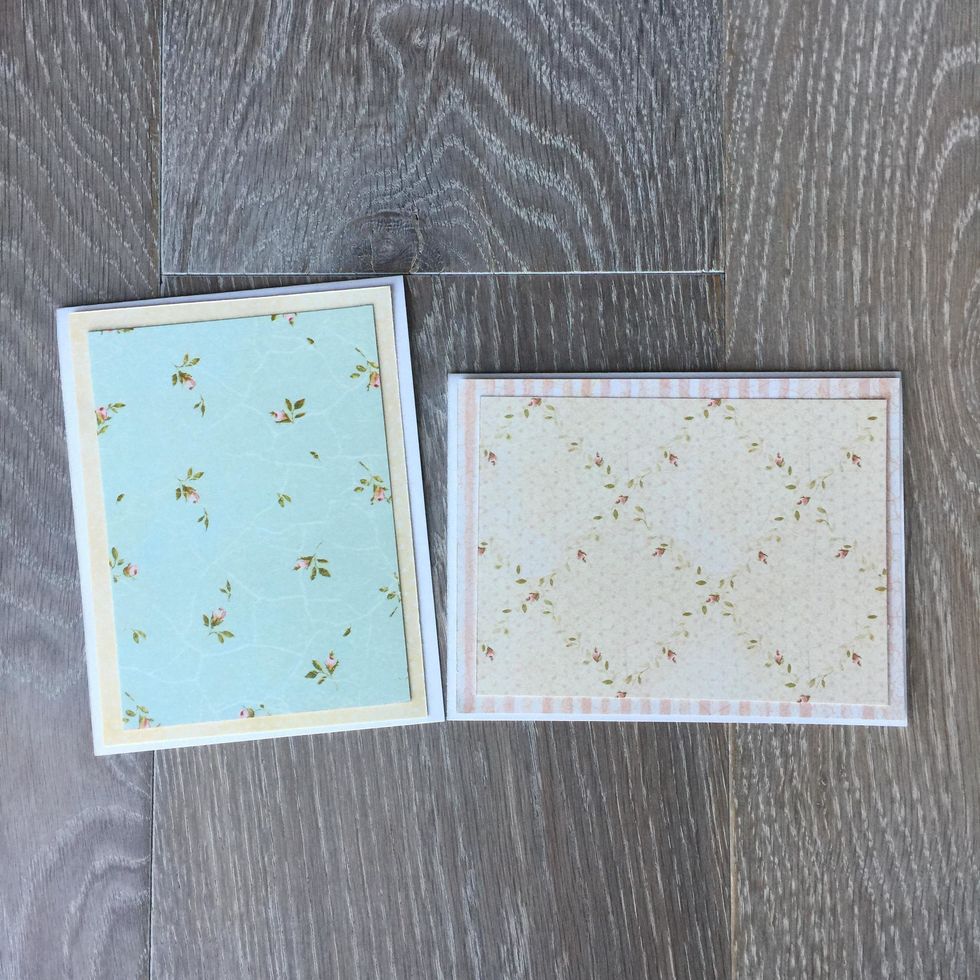 Cut a layer 3 1/2" x 4 3/4" from Birdy Baby Blues for vertical card. Cut the same size from Unchained Melody for horizontal card.
From the Lullaby sheet, cut the blue Beautiful cut out for the vertical card. From Love Me Tender, cut out the cameo cut-out and the stroller (stroller optional).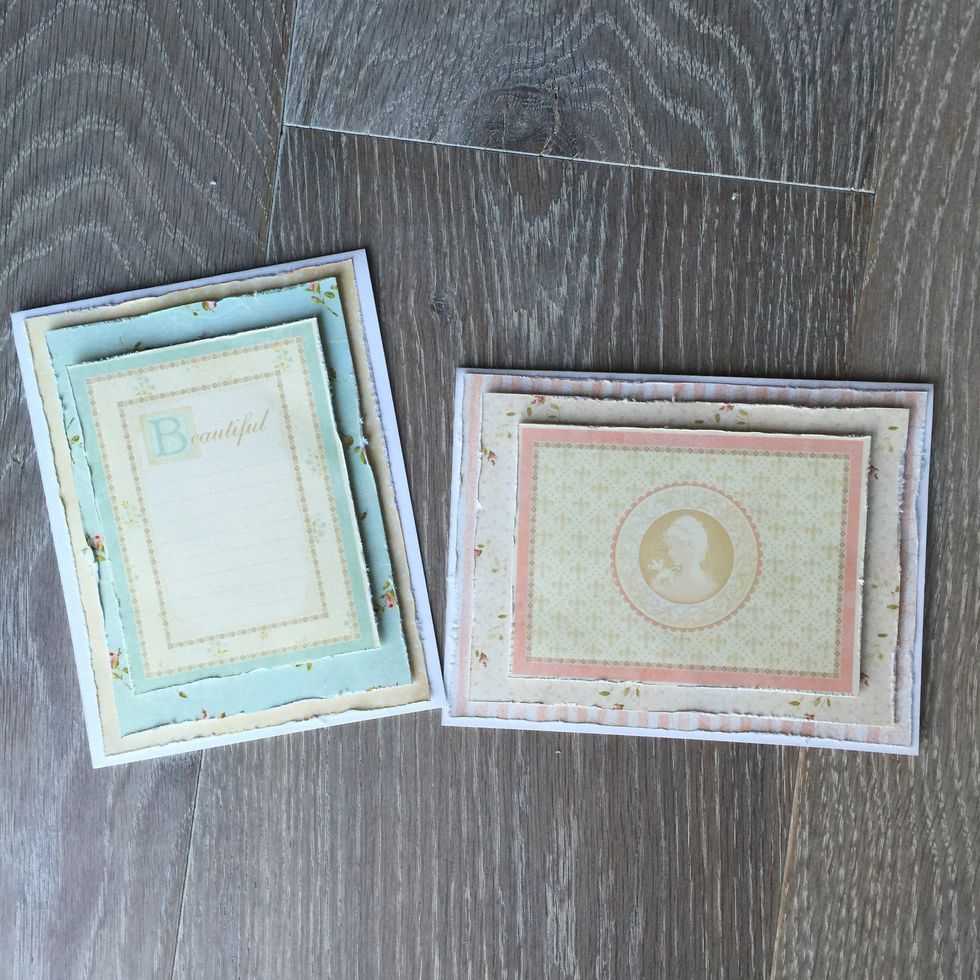 Take paper distresser or scissors to distress the paper edges of each layer (optional. Use foam dimensionals to layer papers as shown in photo.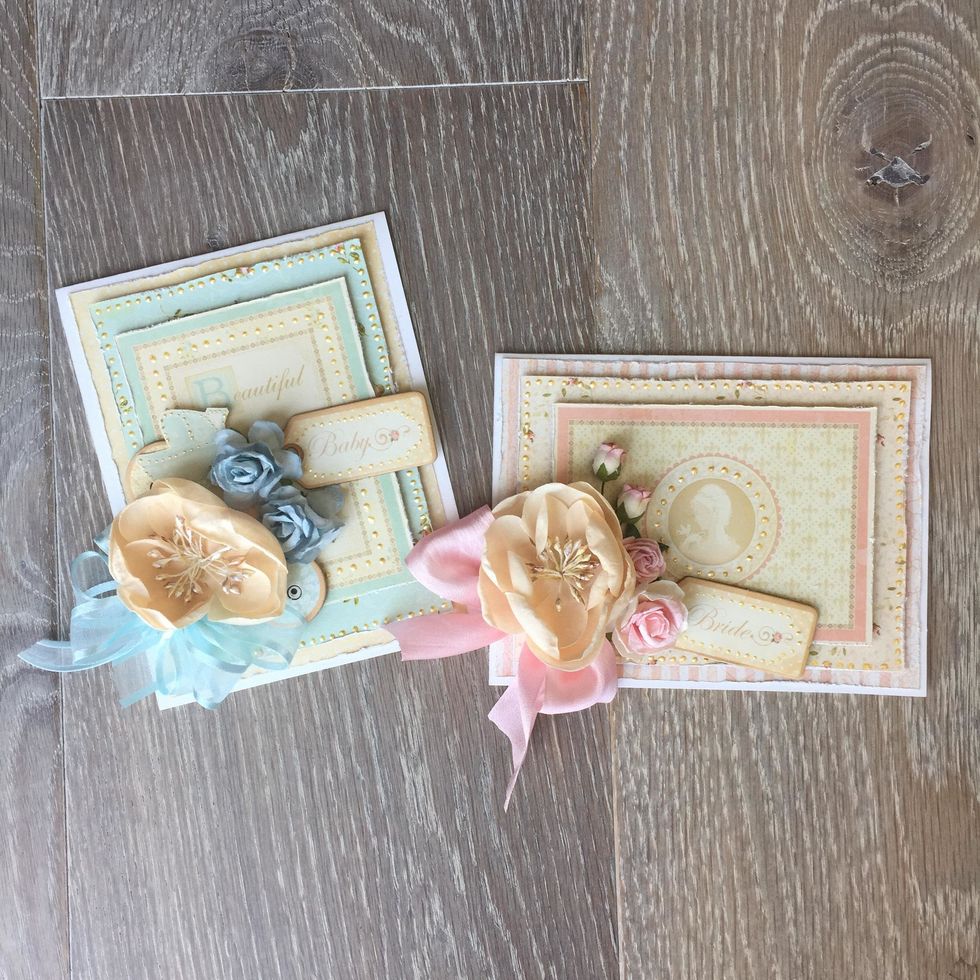 Add embellishments as desired. Add chipboards "Bride" and "Baby" to either card depending on need. Add button chipboard and stroller cutout to blue card, if desired. Add Liquid Pearls as pictured.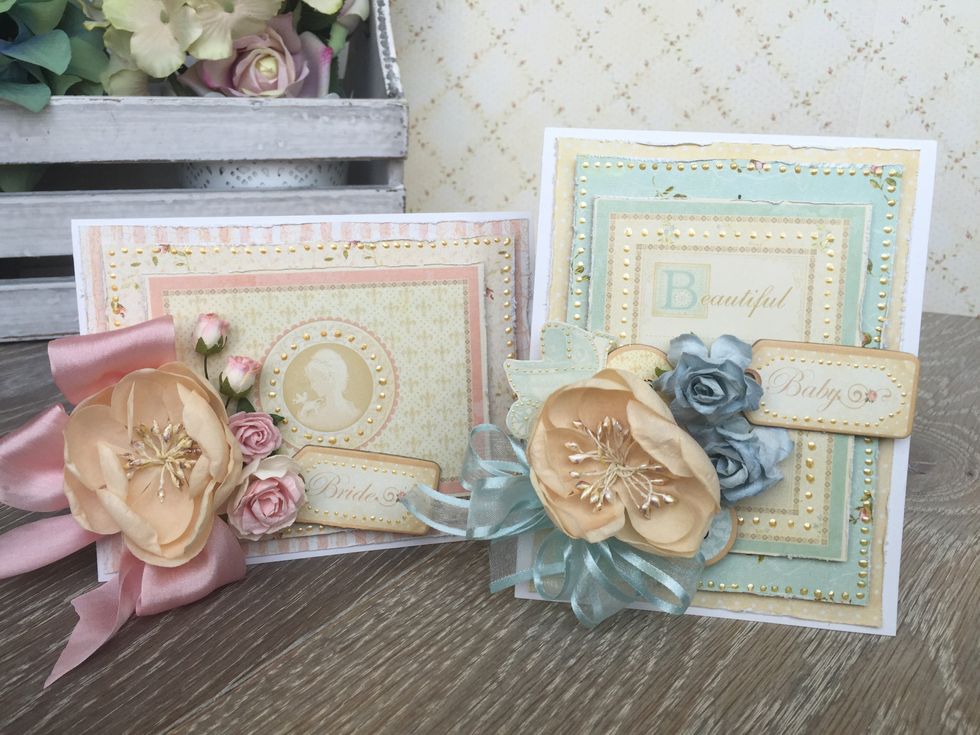 Enjoy your cards and gift them with pride!
Baby 2 Bride Deluxe Edition Pack
Paper Flowers
Ribbon
Liquid Pearls in Buttercup
Scissors/paper trimmer
White cardstock
Adhesive
Foam Dimensionals
Paper Distreser