How to create breast cancer awareness nails
October is breast cancer awareness month. Why not sport an inspired manicure to support the cause!
31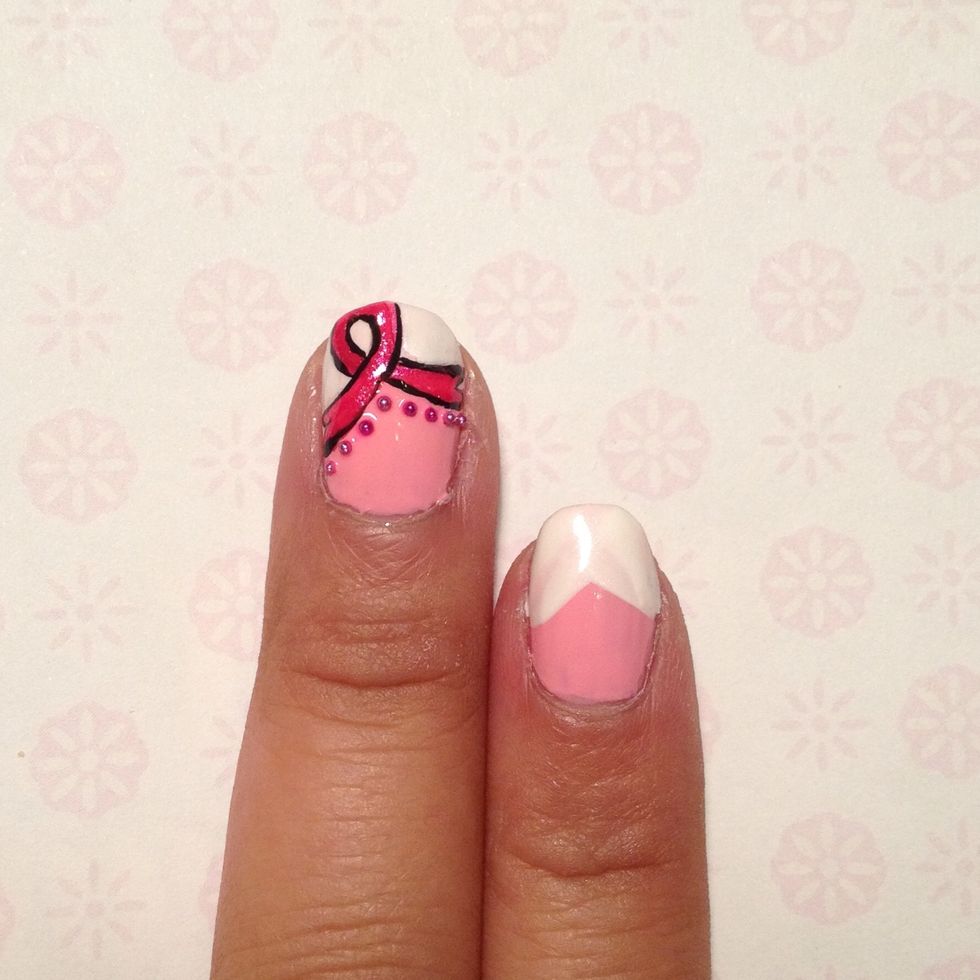 Paint your base coat and allow it to dry. Next, create a cross-cross at the top half of your nails with white polish.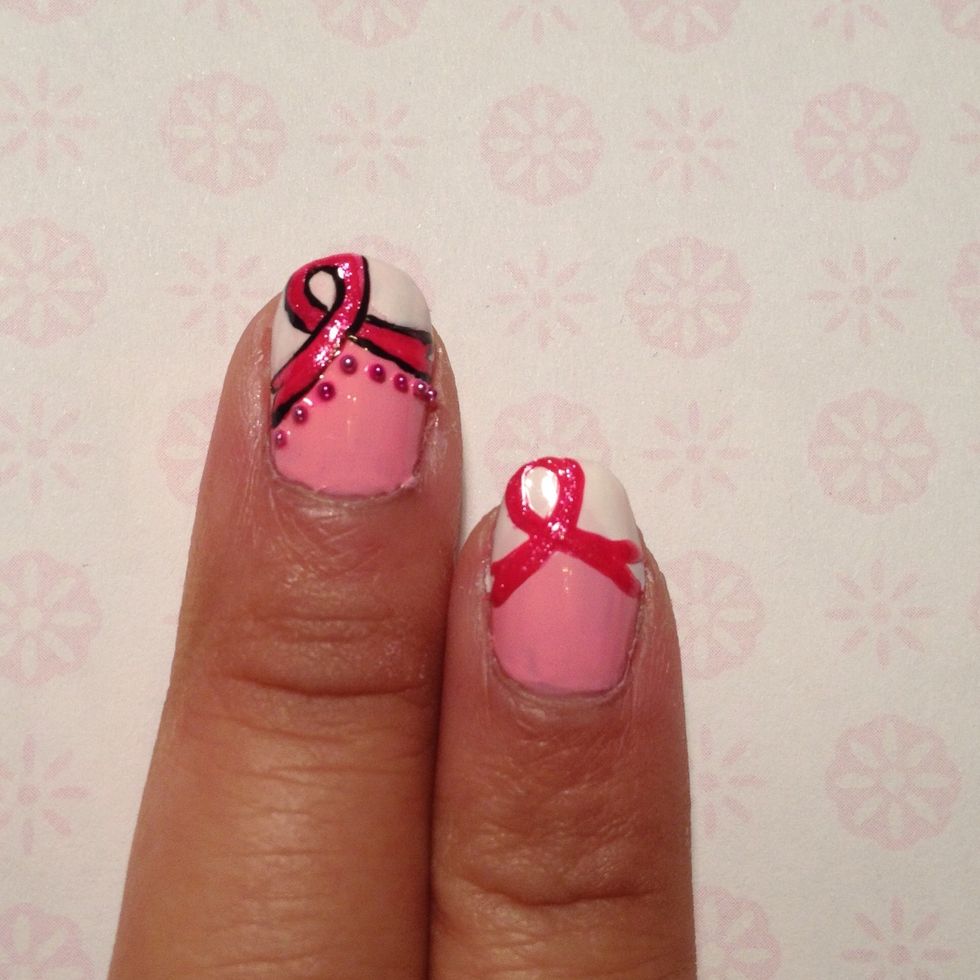 Using a nail art brush with a dark pink polish. Follow the line path and create the ribbon. You will need to thicken it up. Add sparkly polish on top of the ribbon as an optional step.
With a black polish and nail art brush, outline the ribbon.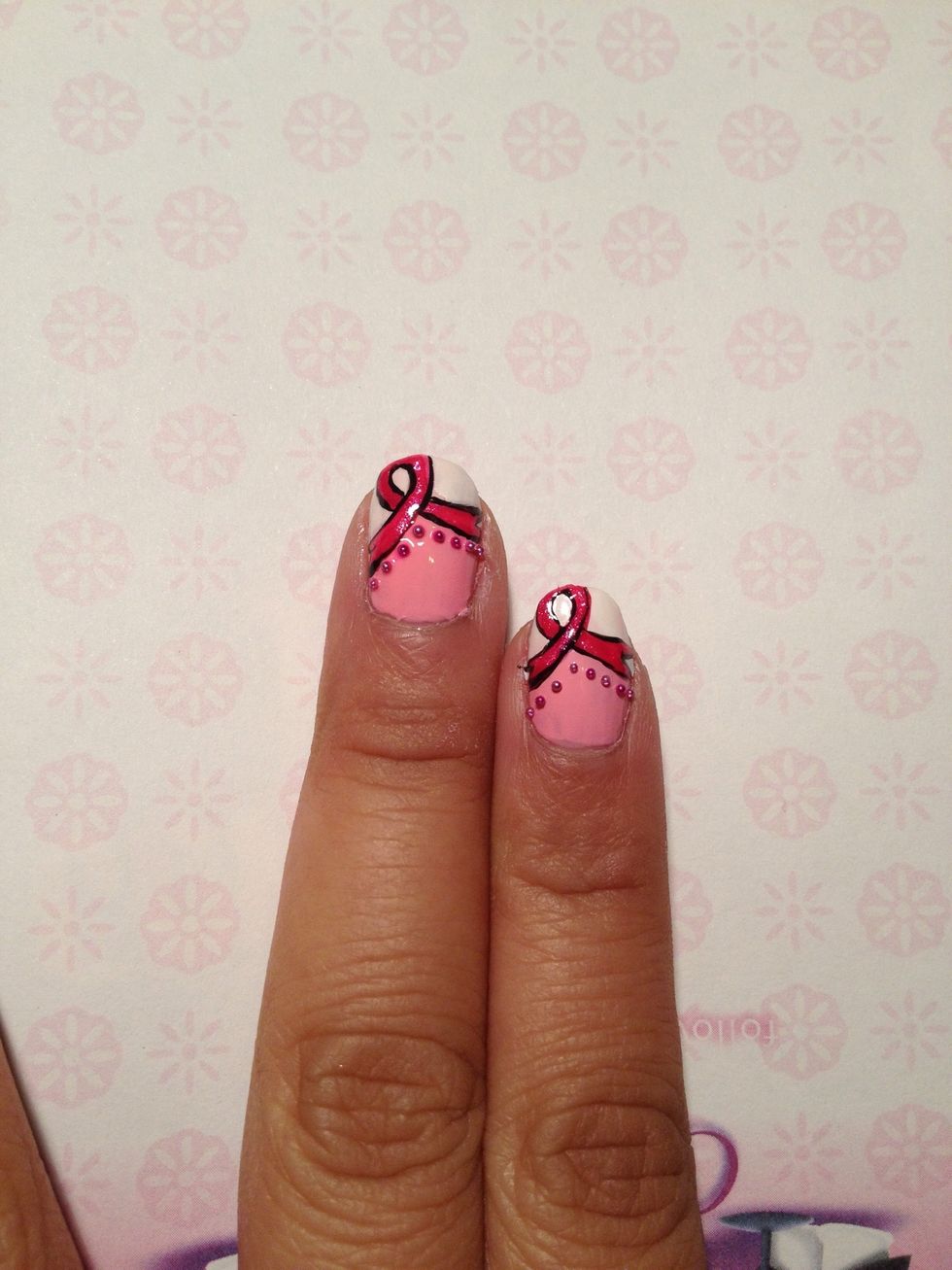 Using microbeads and top coat creat a beaded line at the bottom of the ribbon.
Here is the completed look!
If you like my nail art and want to see nail art that's not on snapguide,, please connect with me on my blog nailartcouture.blogspot.com
Here's another one I did. No tutorials though.
1.0 Light pink polish
1.0 Dark pink polish
1.0 White polish
1.0 Black polish
1.0 Sparkly pink polish
Pink microbeads
1.0 Nail art brush
1.0 Dotter
Nailartcouture .Com
I am a nail art addict and recently I decided to share my nail art with the world through my blog: nailartcouture.blogspot.com \nFacebook.com/NailArtCouture