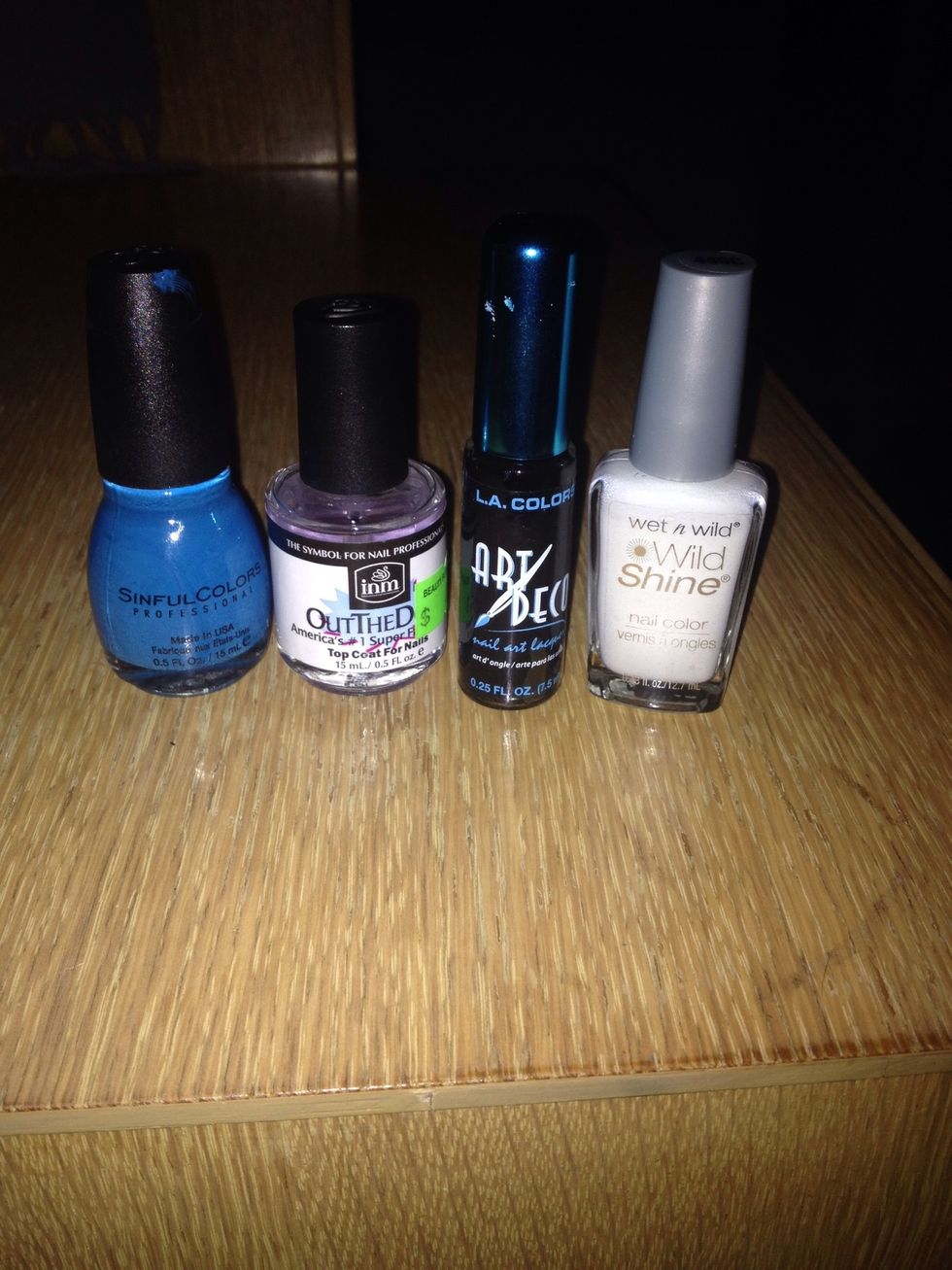 Supplies
Apply clear base coat if desired. I applied before colored polish because my blue polish tends to stain my nails.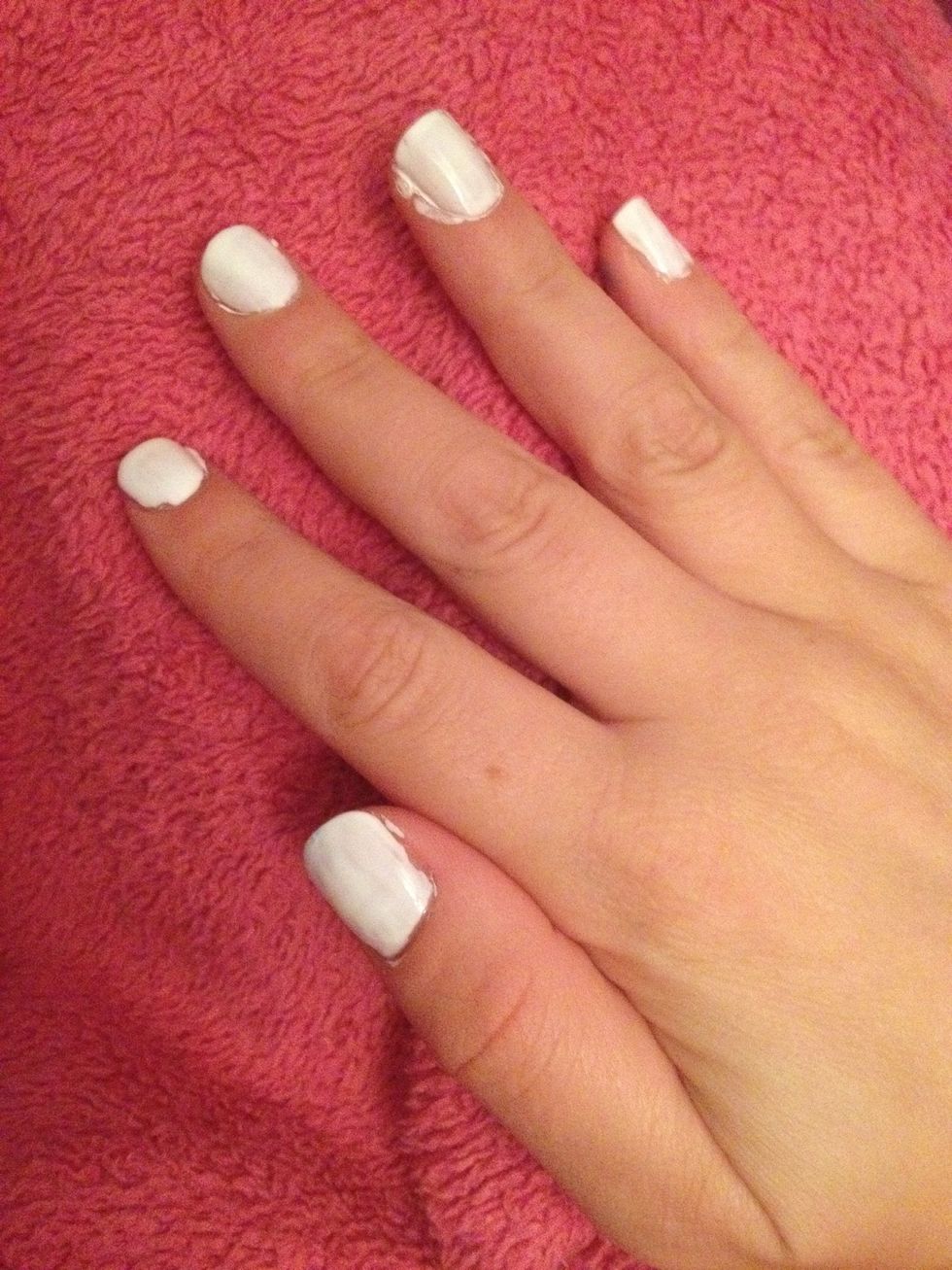 Paint all nails entirely white. May need to use more than 1 coat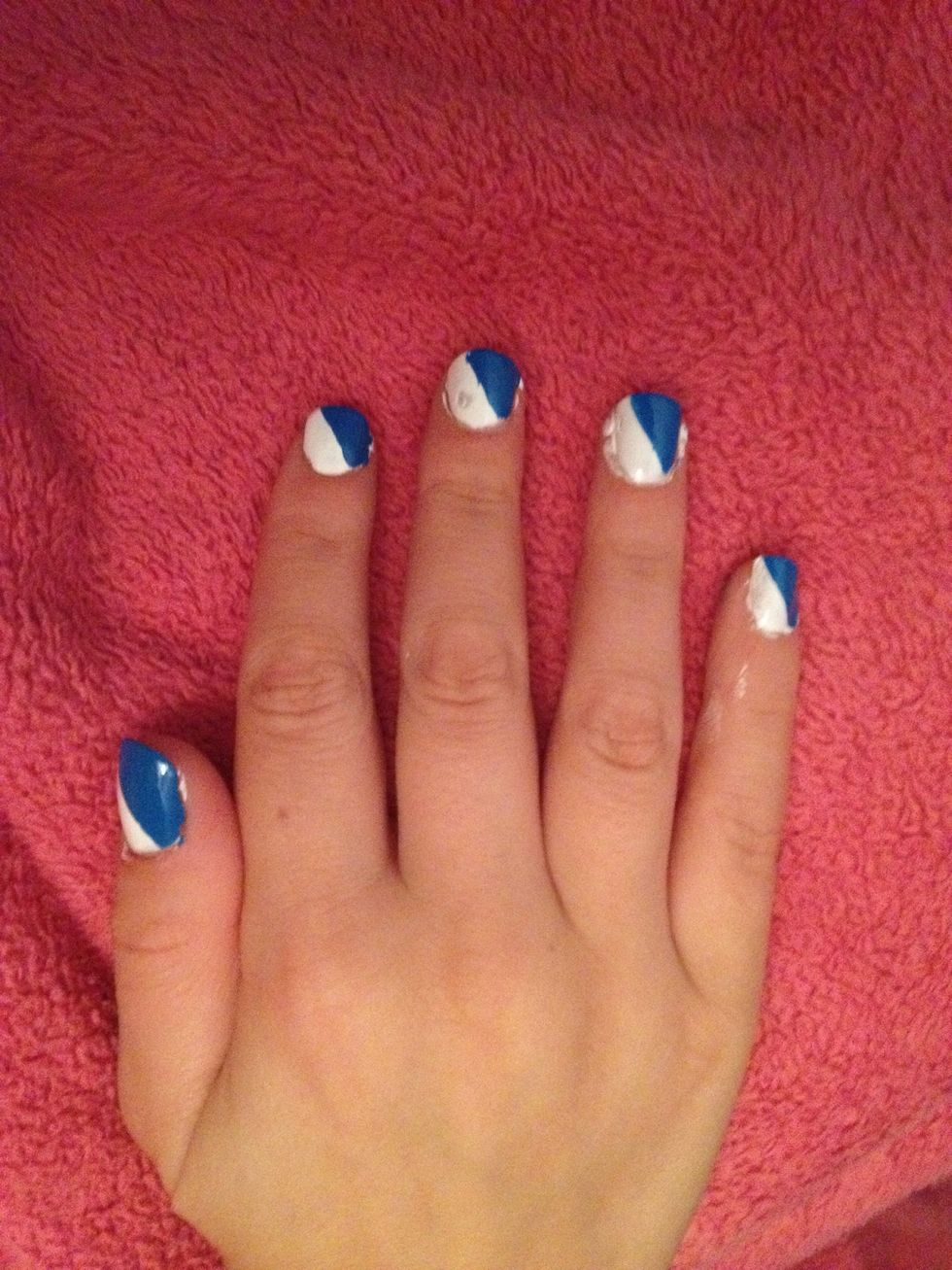 Paint half of nail blue diagonally, again may need more than 1 coat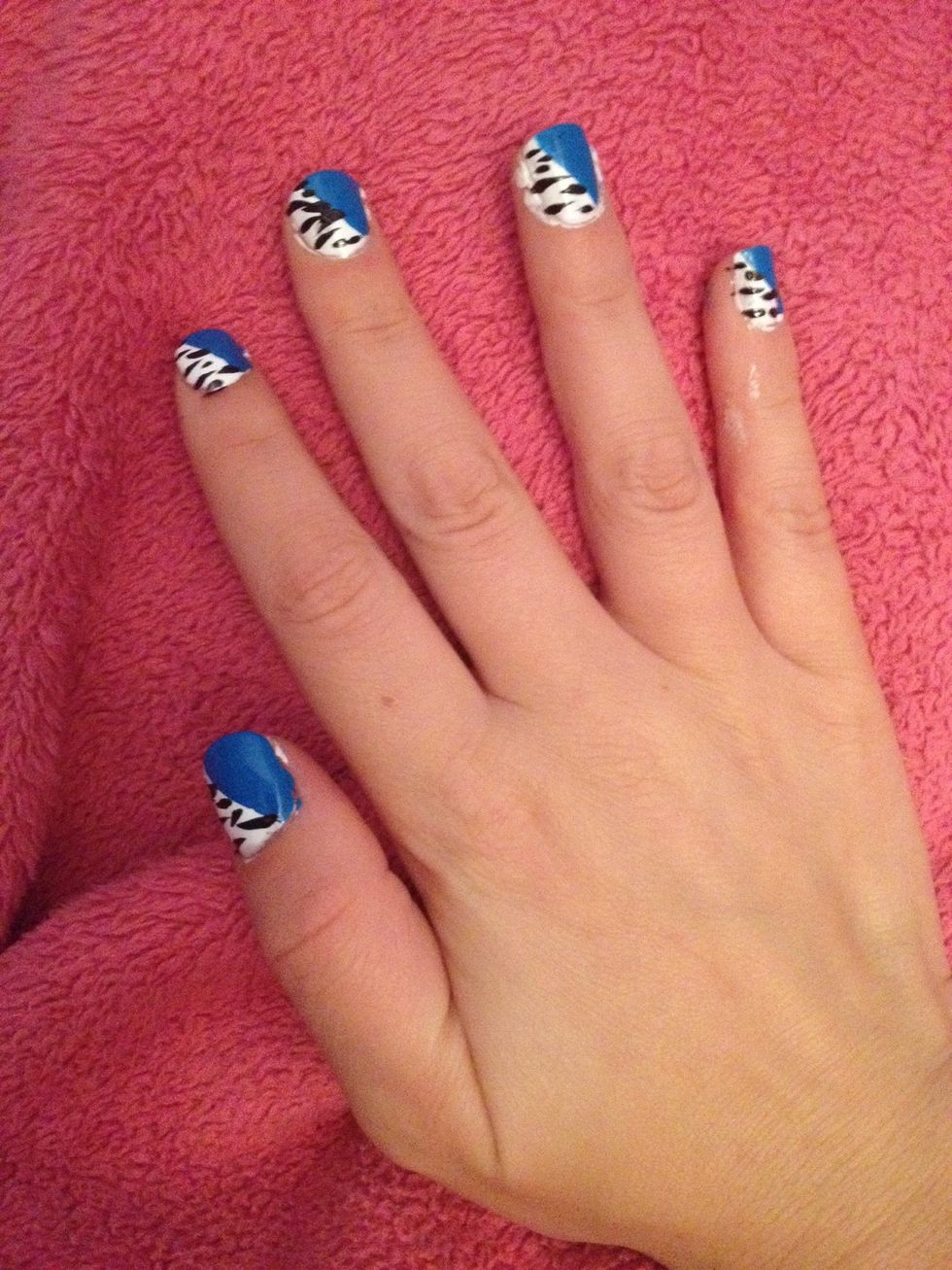 Use blue striper to apply random black stripes to create zebra print. Sorry, mine came out messy due to using unsteady left hand!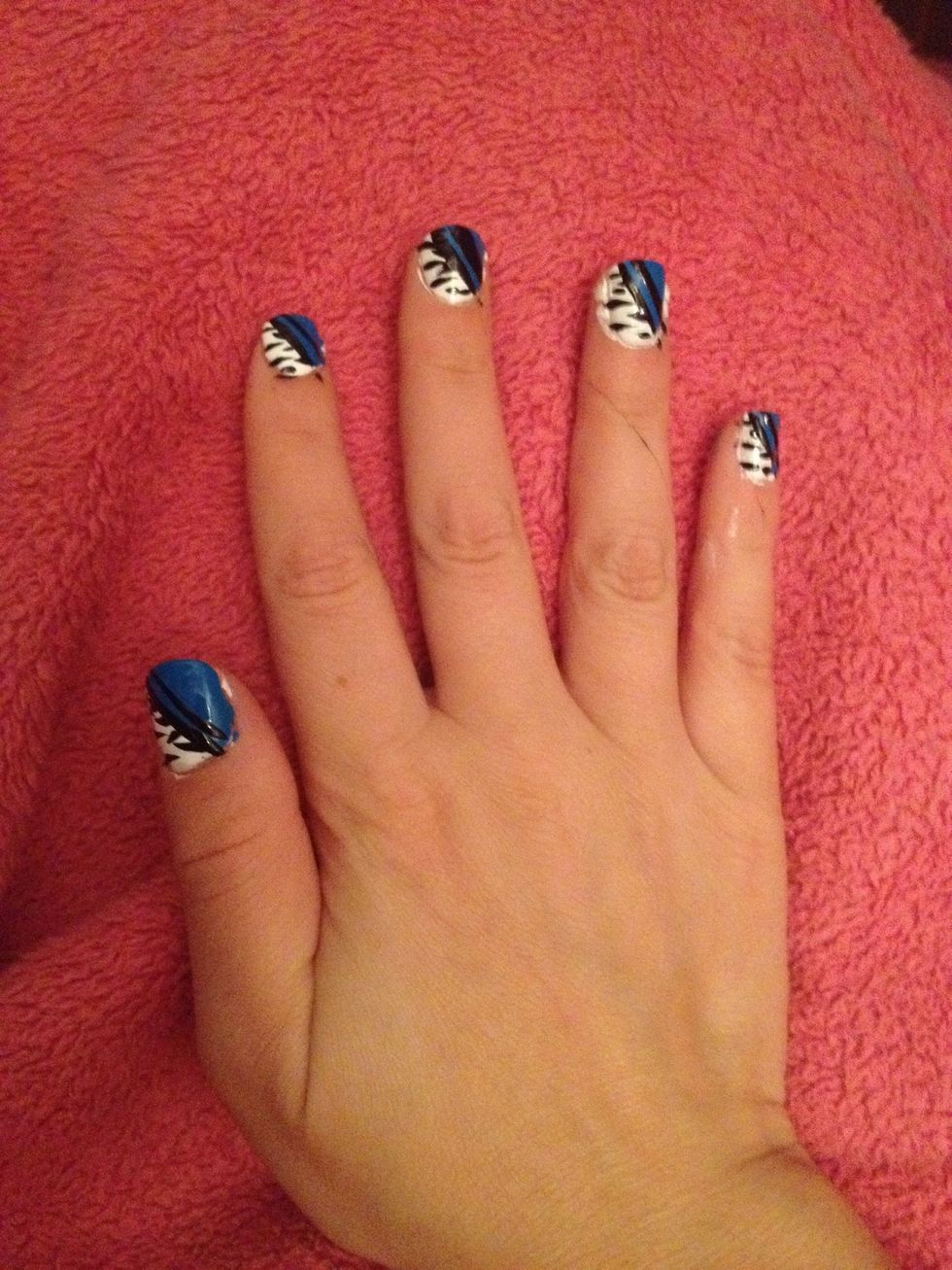 Next, add one black stripe on the blue part, then another on the area where the white and blue meet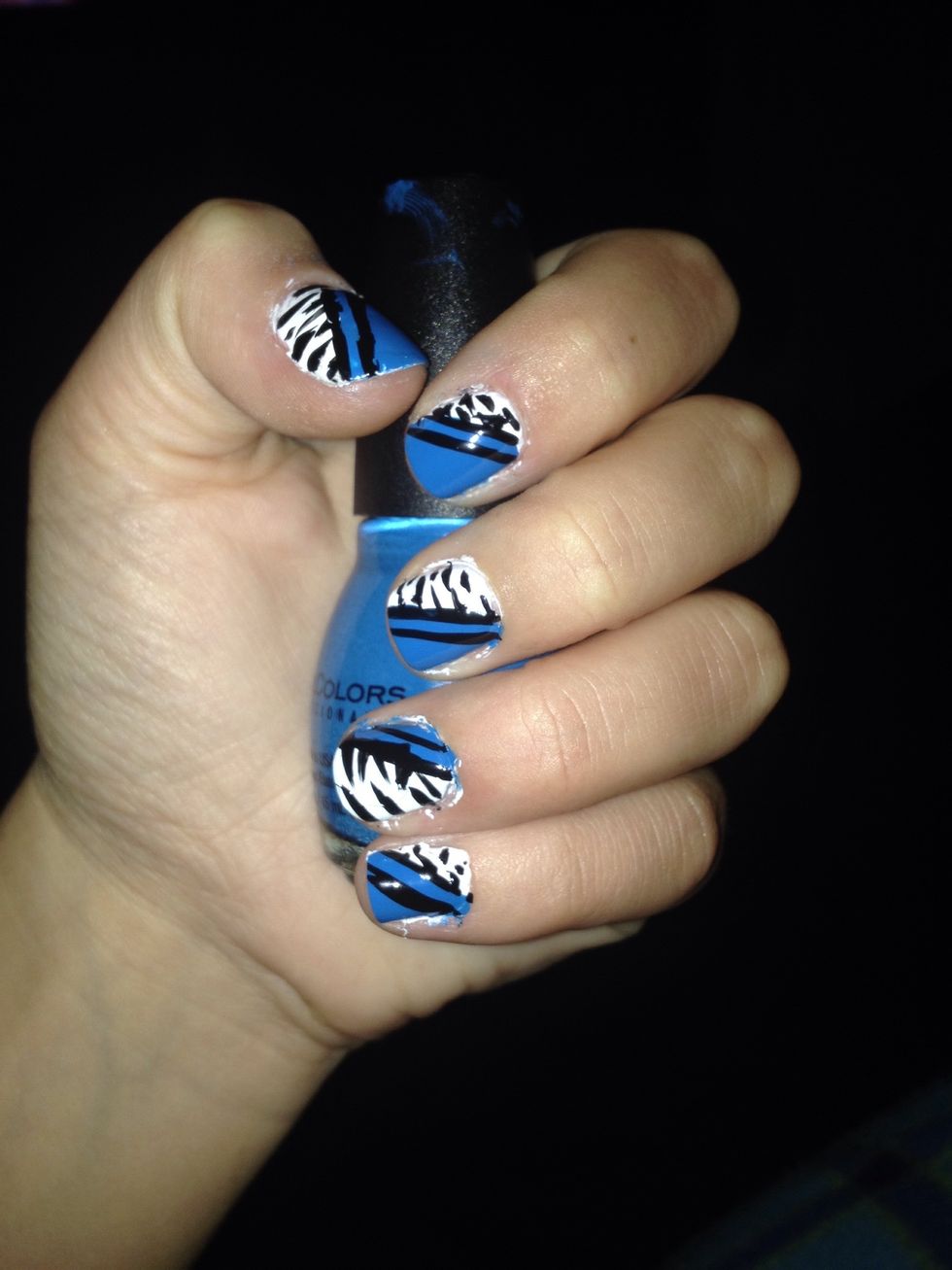 Clean up nails, apply favorite clear topcoat and enjoy!
Blue polish
White polish
Black striper polish
Favorite topcoat