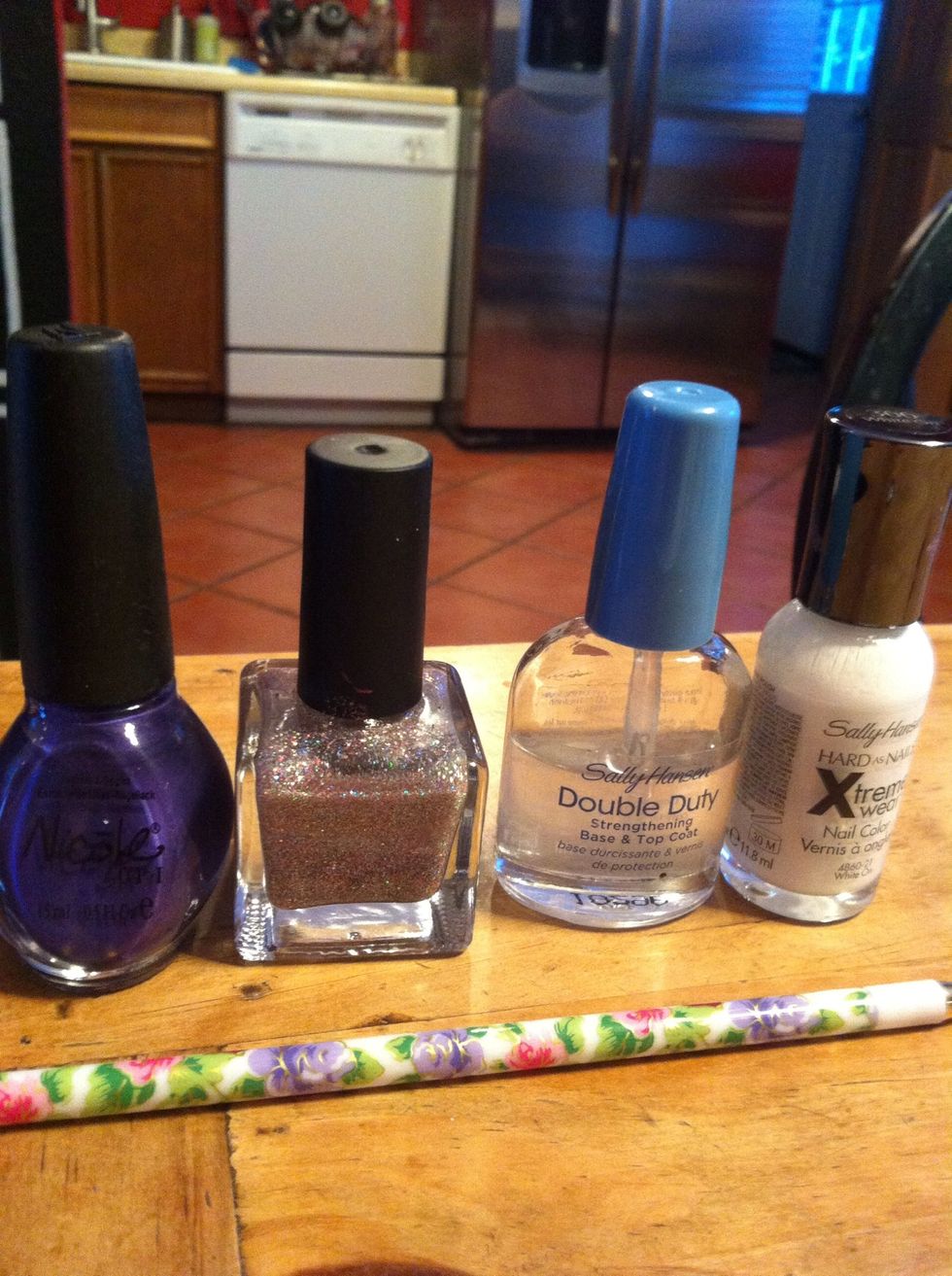 These are the colors and tools you'll need to create this wonderful New Years look.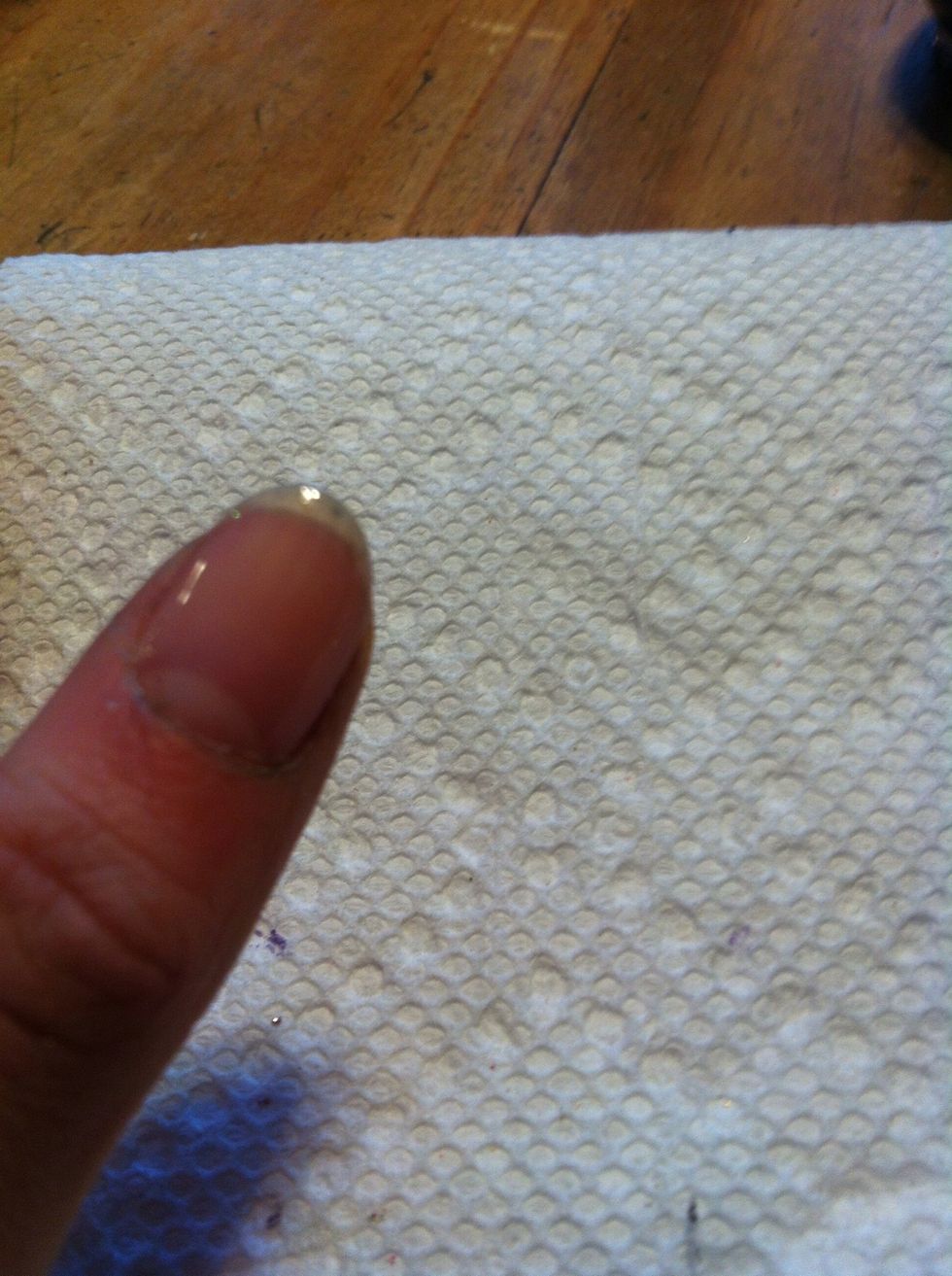 First, paint a base coat on the thumb- I used Sally Hansen double duty base and top coat. When you're ready to take the polish off, the base coat will make it much easier.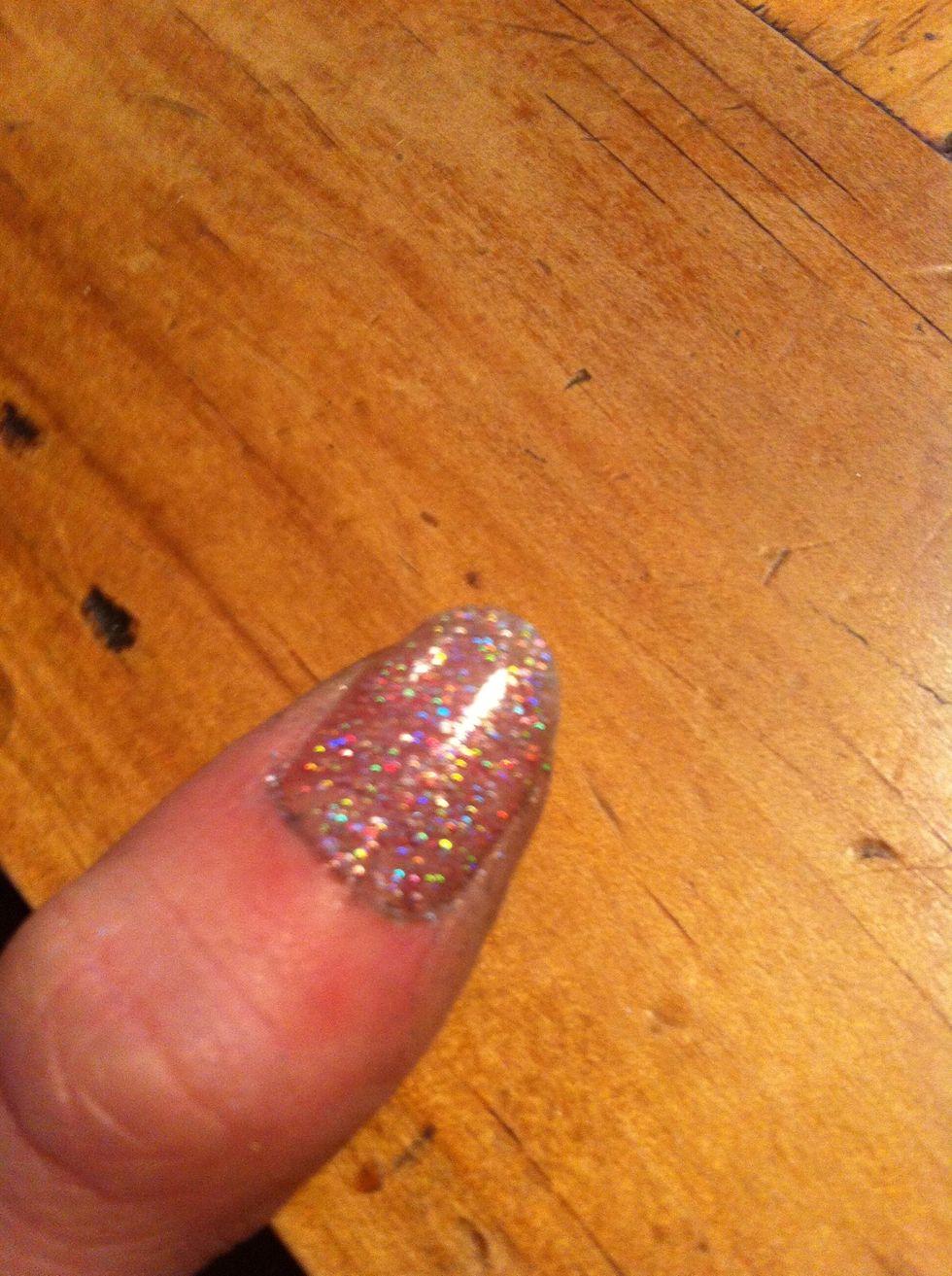 Now, paint a coat of silver sparkle polish.
On your other four nails, paint on a deep purple polish. I did two coats of Nicole Purple by O.P.I.
For the next step, you'll need a fine nail brush.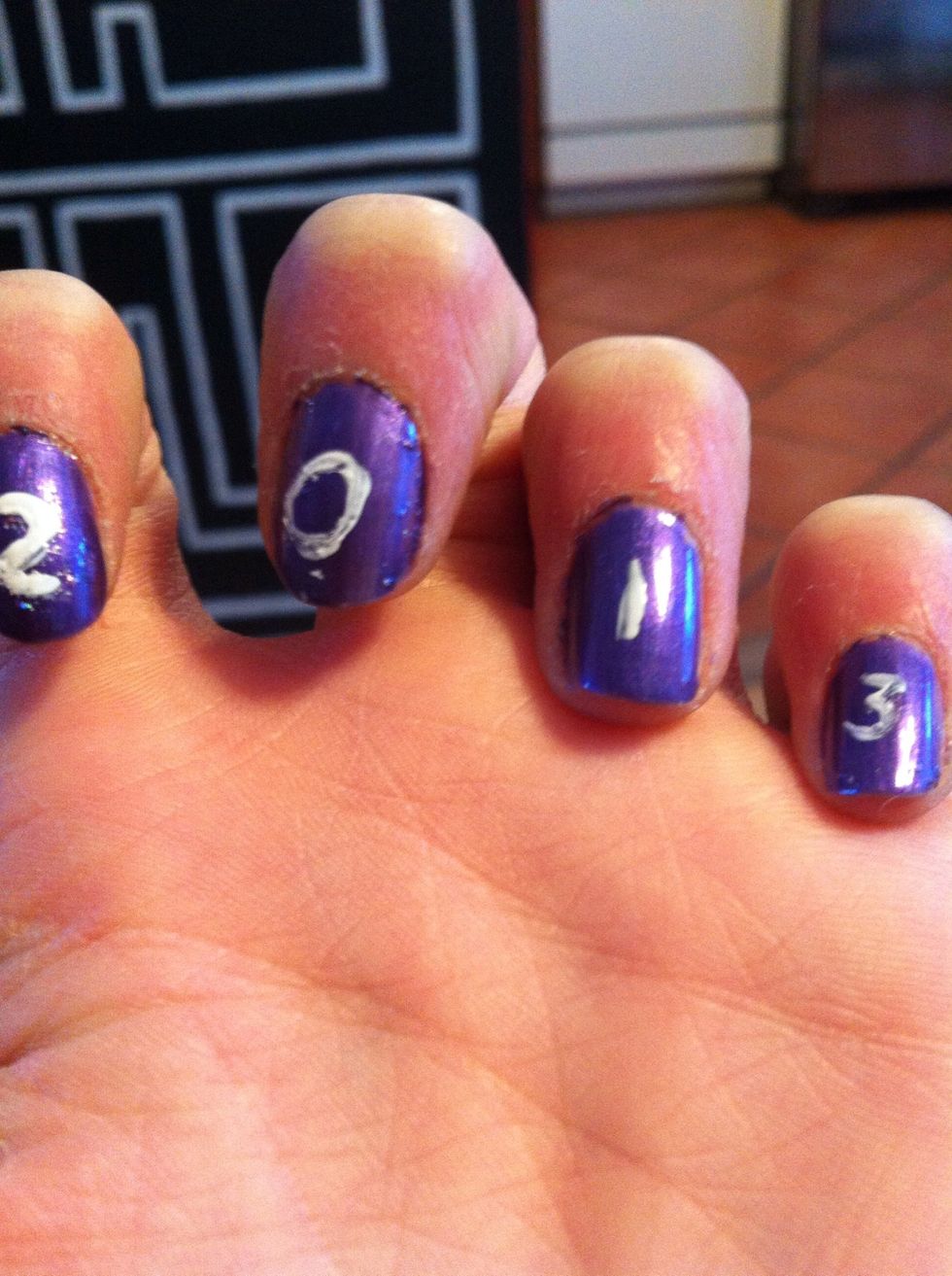 Use any white nail polish with the fine nail brush to paint on the numbers on each of the purple nails.
Wash the nail brush with nail polish remover. Then, go over the numbers with the silver sparkly polish.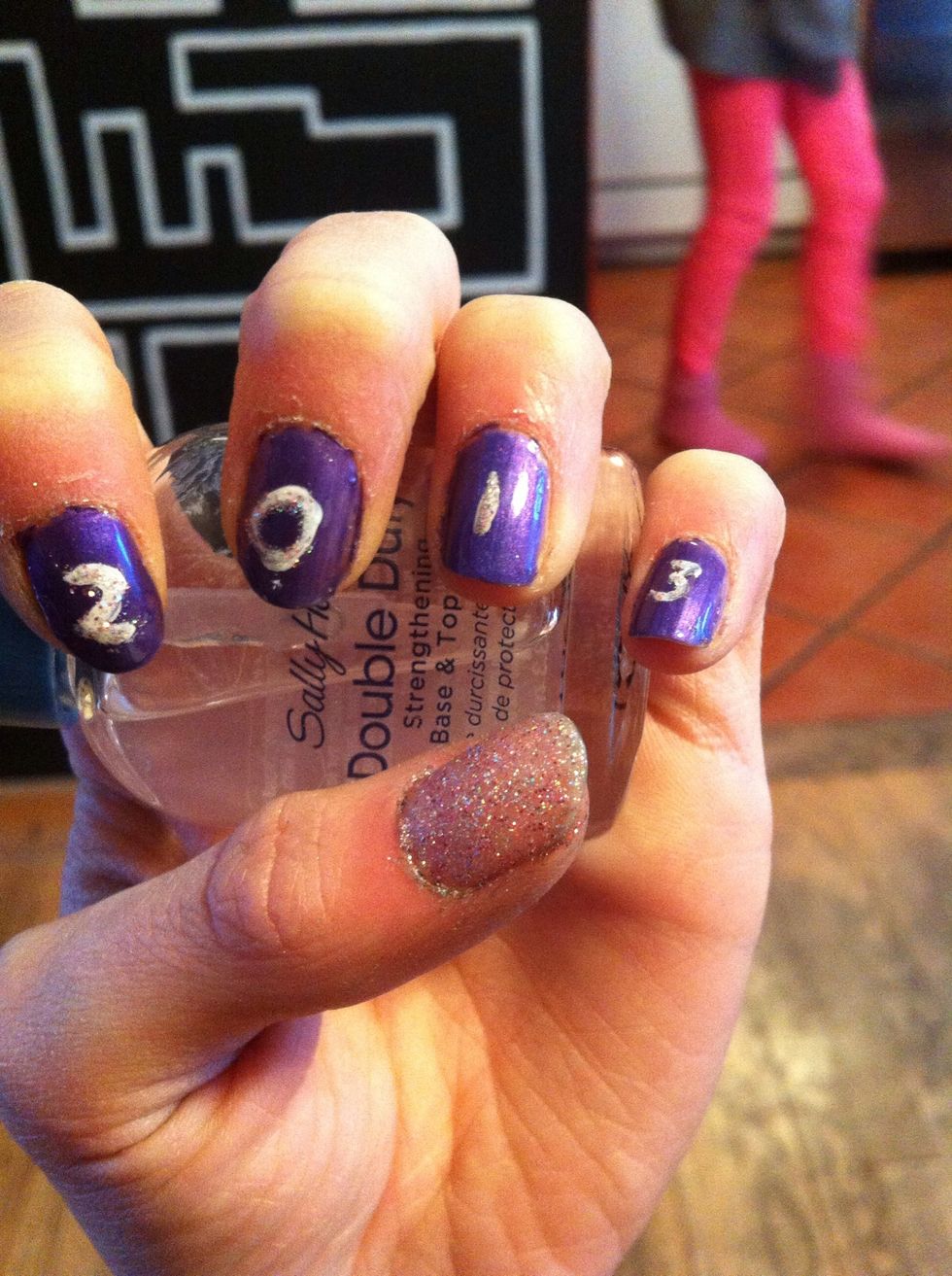 Finish the look with a top coat ✨
Here's the other hand! Do the same thing but instead of the numbers, add a thin coat of silver sparkles!!!
I hope you enjoy this fabulous design! Happy New Years!!! *I would love some feedback and suggestions for my next tutorial!
The creator of this guide has not included tools
Malia Shen
I love soccer, fashion, art, and friends! That's what most of my guides will be about so I hope you enjoy! ?