Start with a blank chipboard tag. Coat with clear gesso and allow to dry or dry with a heat tool.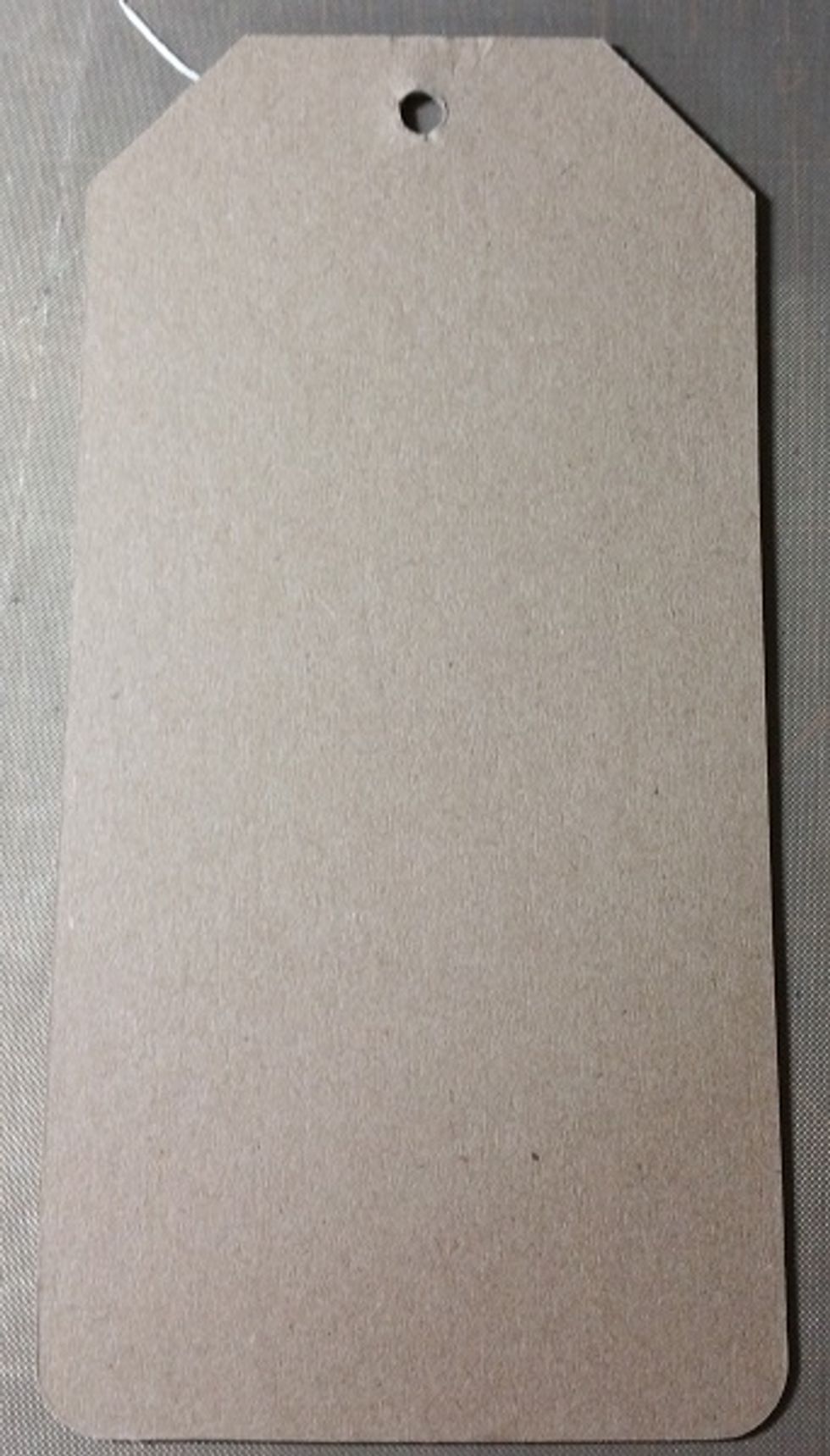 Some prep work: Paint strips of netted drywall tape black. Set aside to dry. Use the same AA Colorations Sprays you will use on your background to dye an array of flowers and set them aside to dry.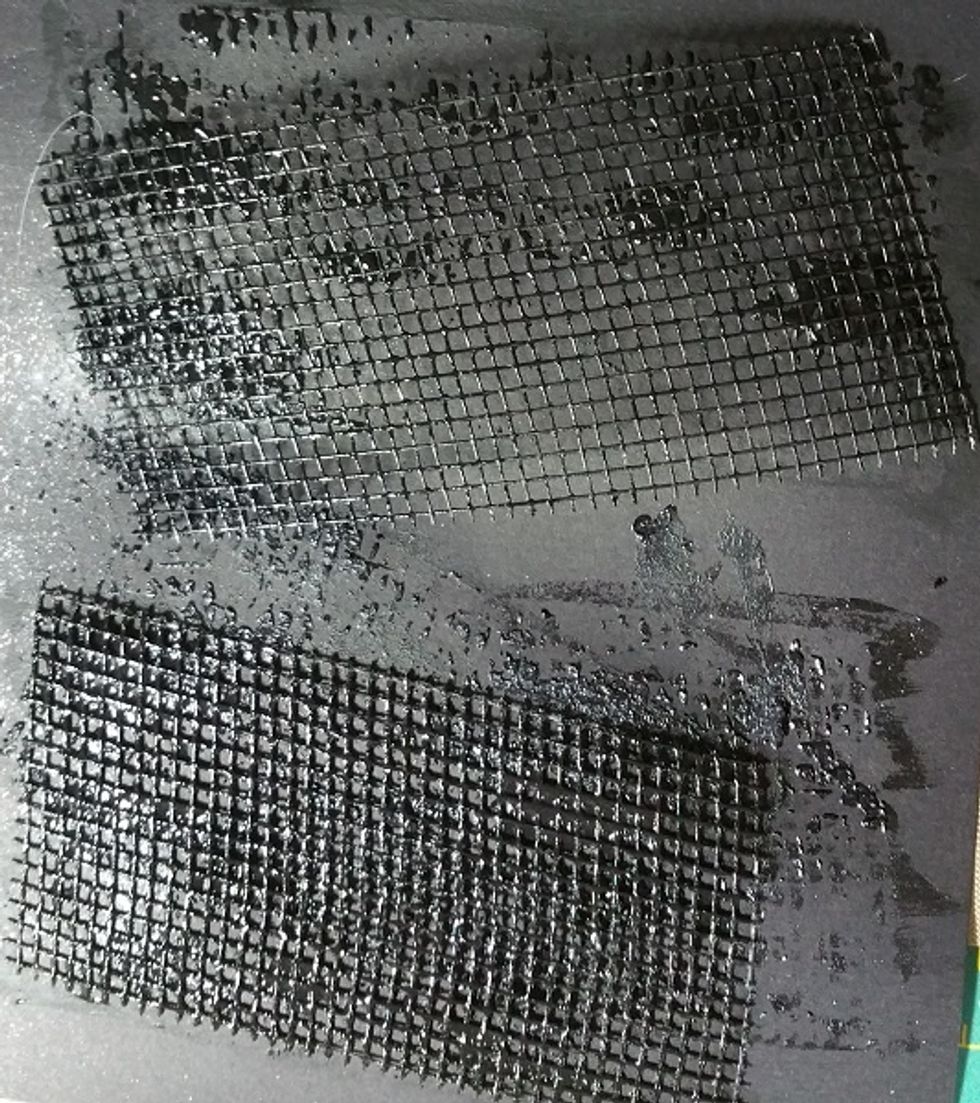 Use stencils and texture paste to create texture and dimension. Allow to dry.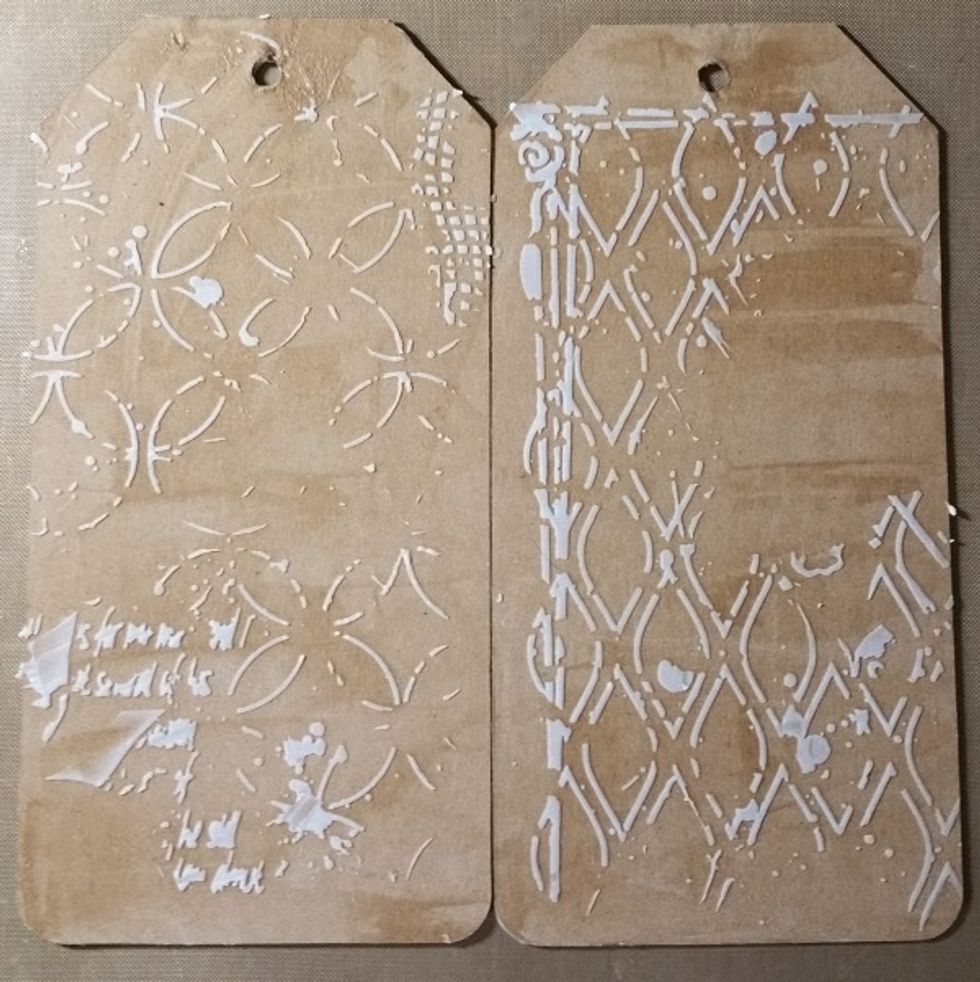 For the Bubbles stencil use white crackle paste. Make sure the previous stencils are completely dry before stacking. allowing crackle paste to dry naturally will give a better cracked effect.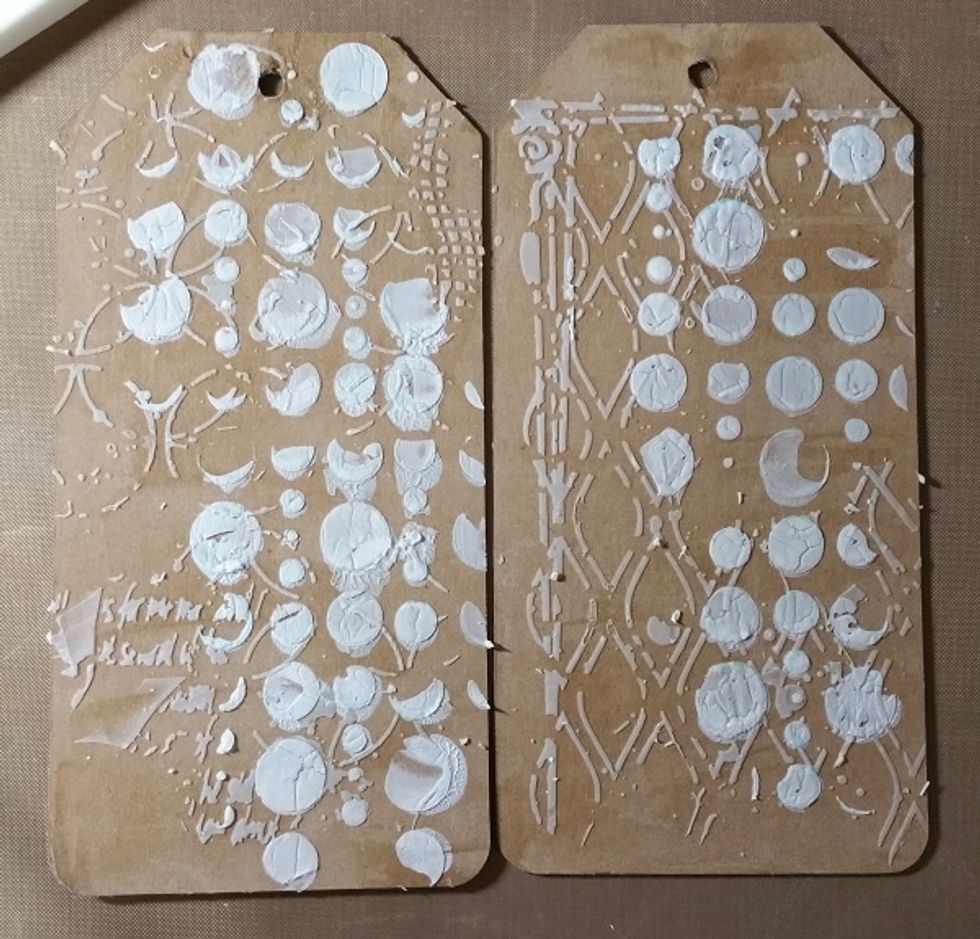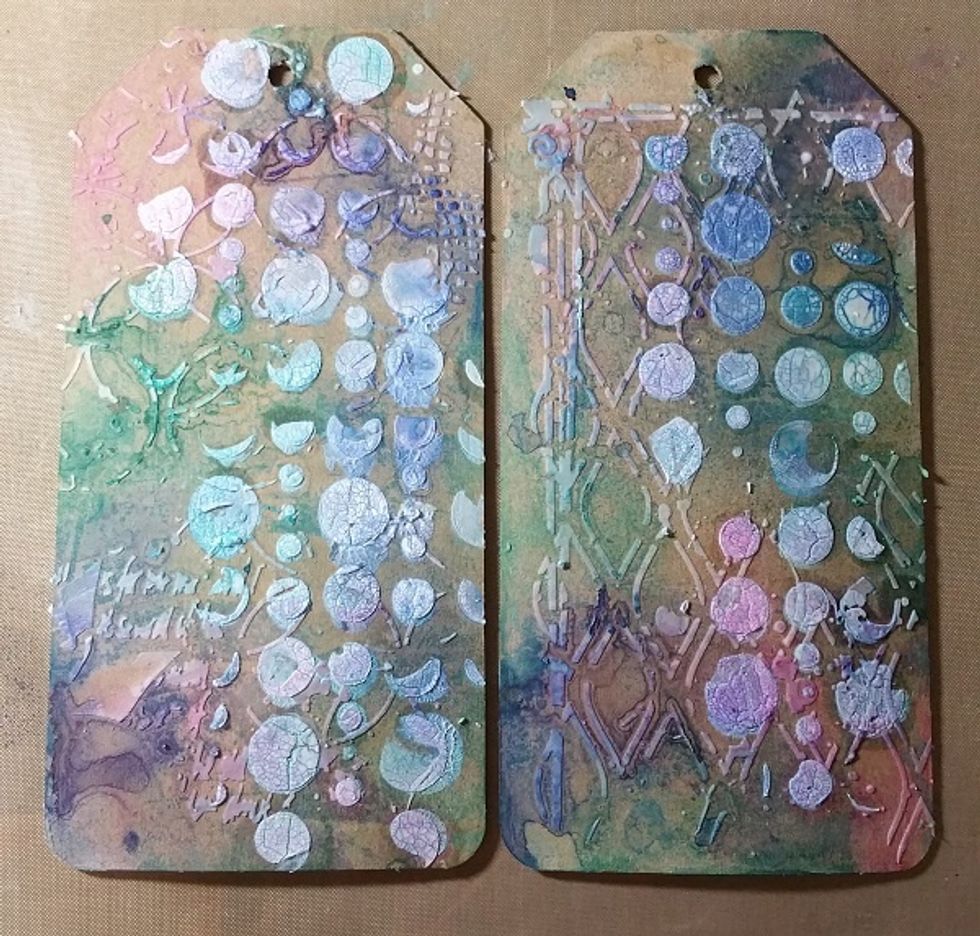 Next, use a glue and sealing medium that dries clear to coat the entire surface of tags. This creates a seal for the ink as well a bit of gloss.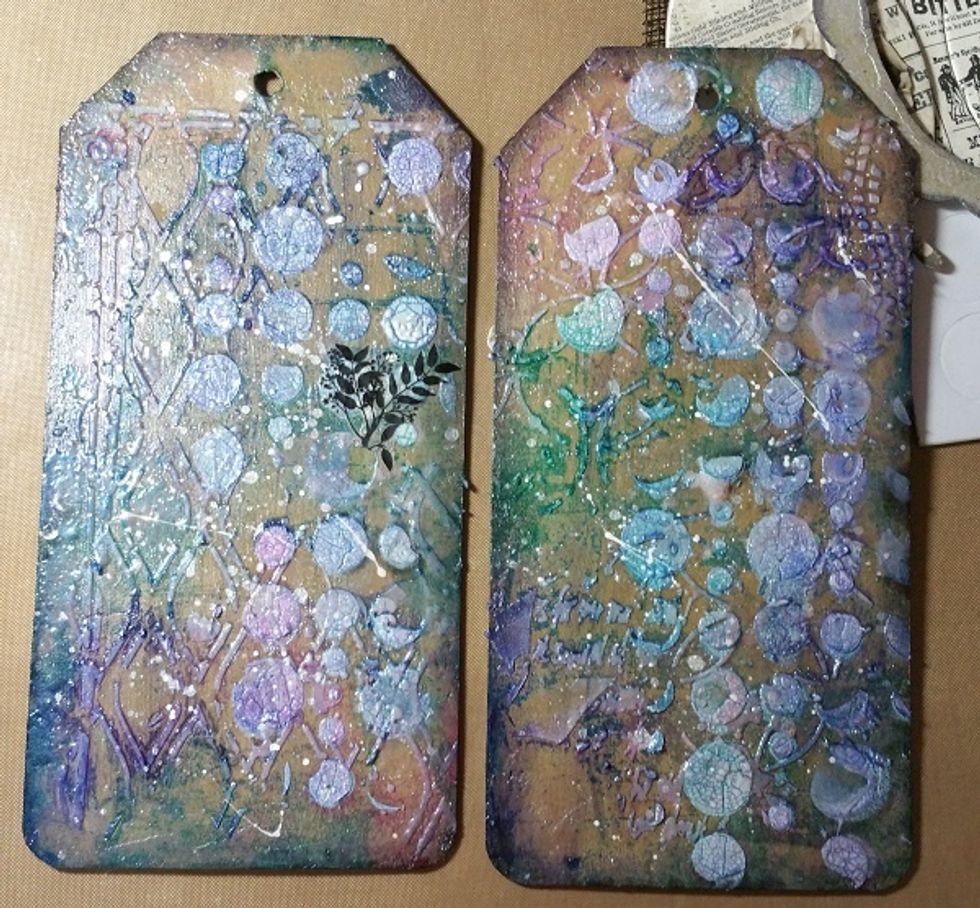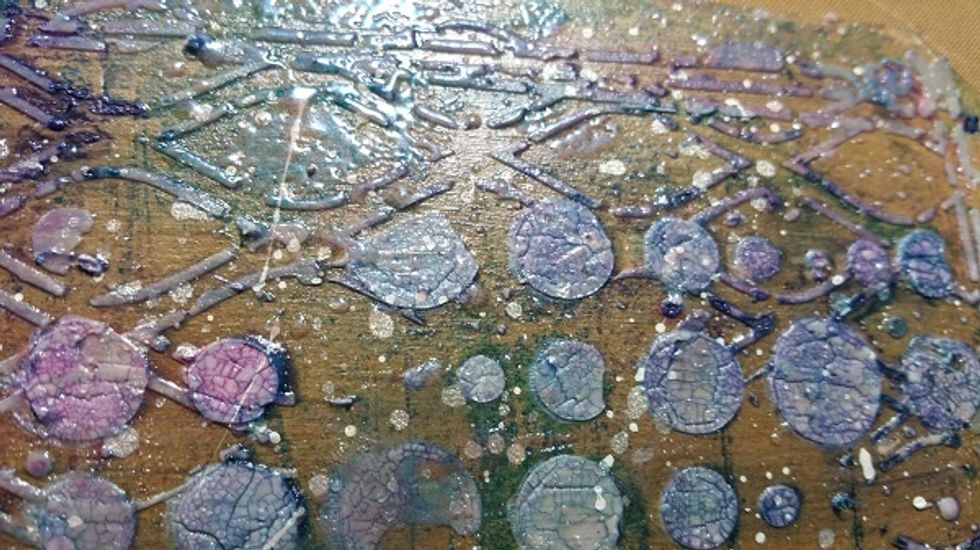 Adhere chipboard frame to tag using foam dots or cardboard pieces for depth. The edges of frame were sponged with black archival ink.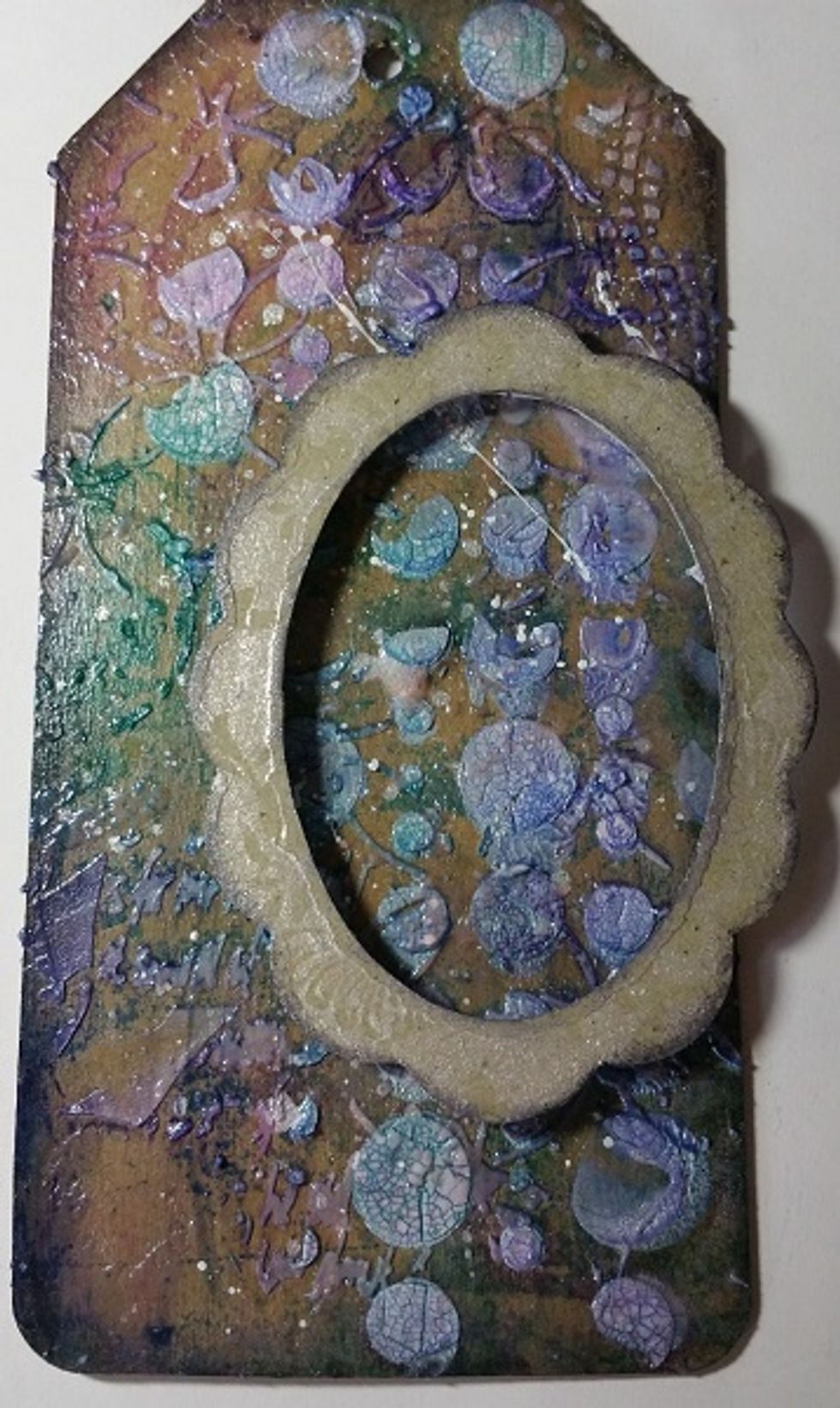 This tag I used the punched middle from the chipboard frame on the other tag. Place cheesecloth on tag and adhere this piece. Again, Edges sponged with Black Archival Ink.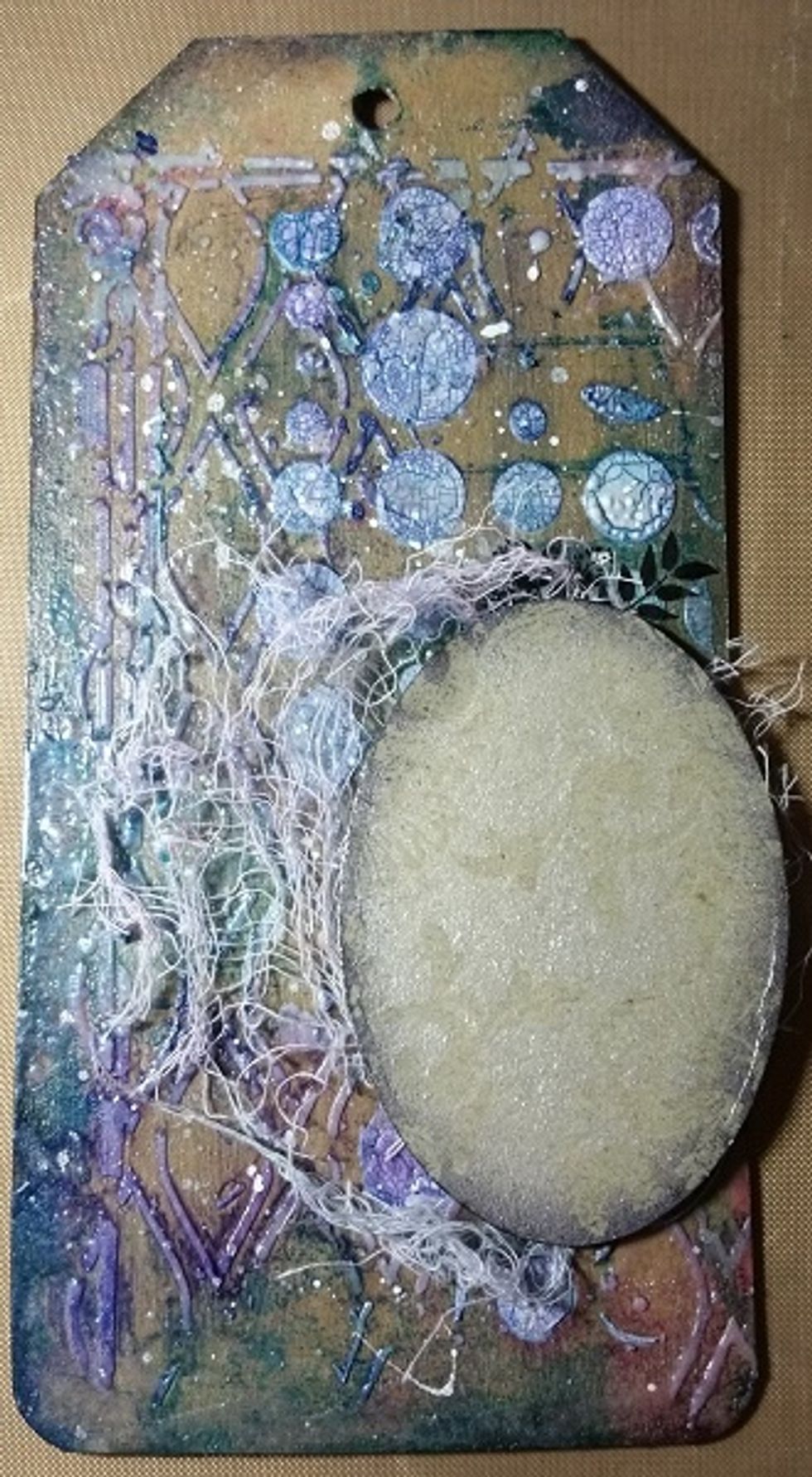 Build the rest using your died flowers, jute string, cheesecloth and pearl pins. Add the little girl paper doll.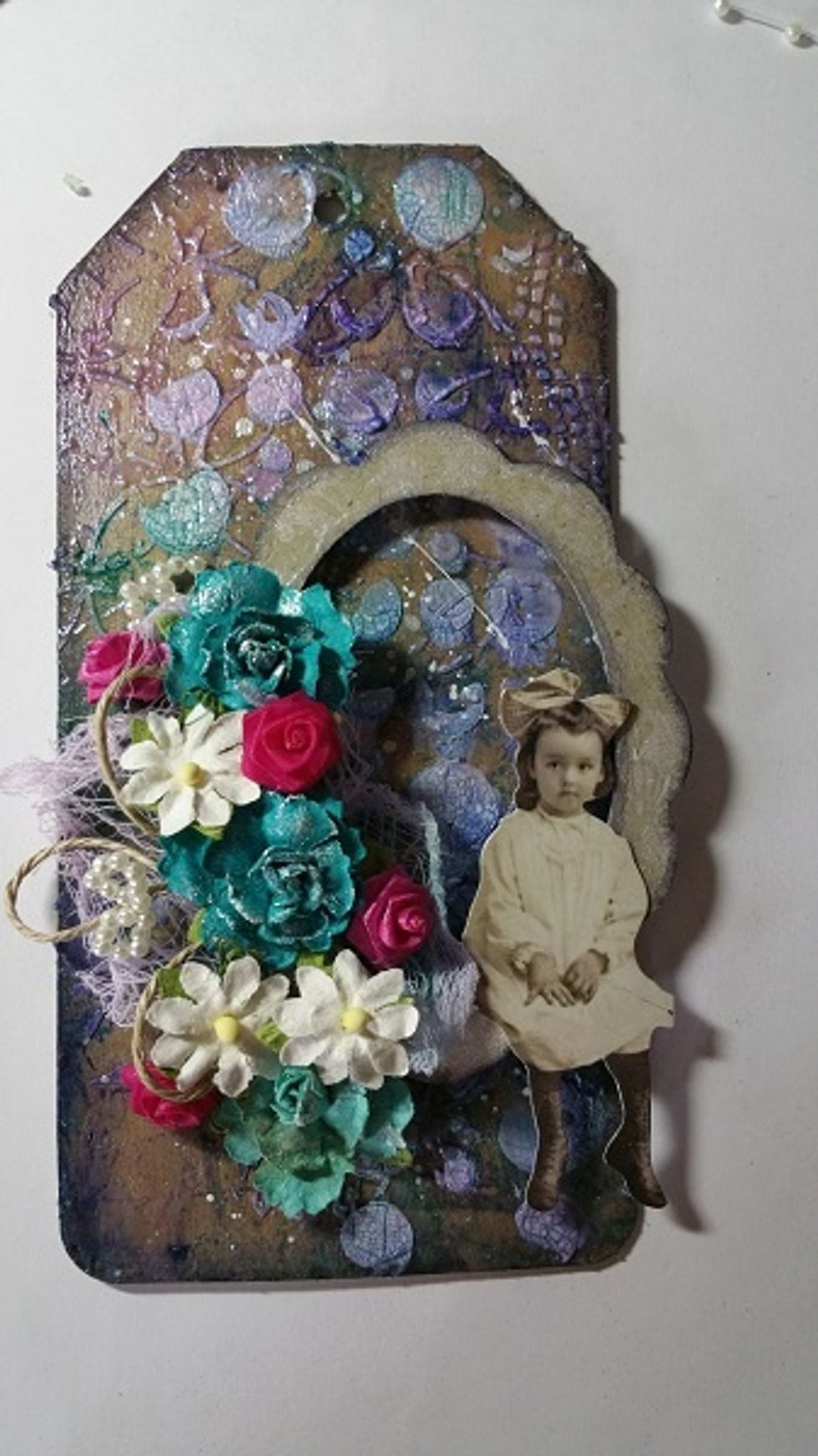 Add sentiment stickers once you have all of your other embellishments glued down.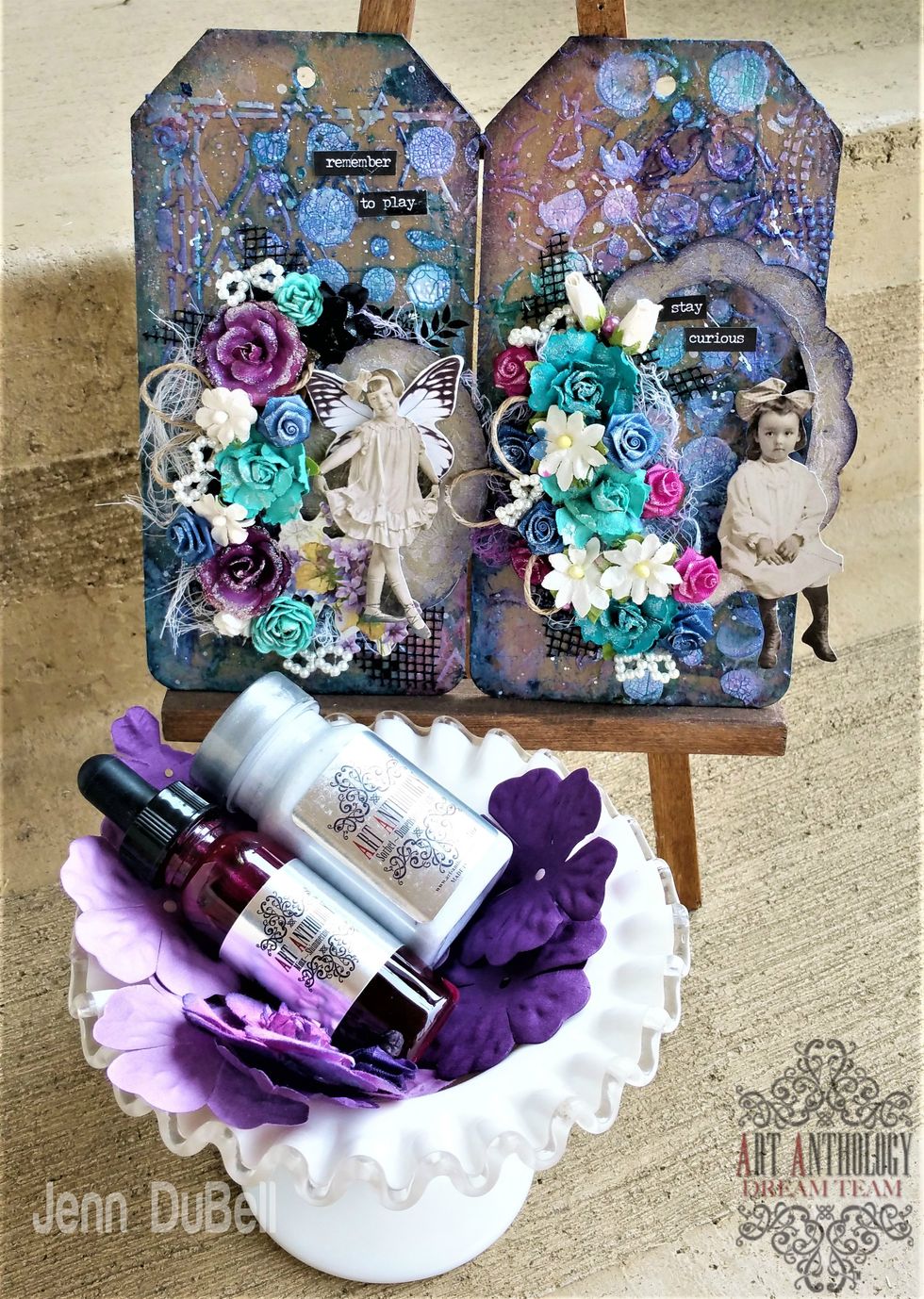 Thanks for viewing my guide! Art Anthology products are available at www.artanthology.net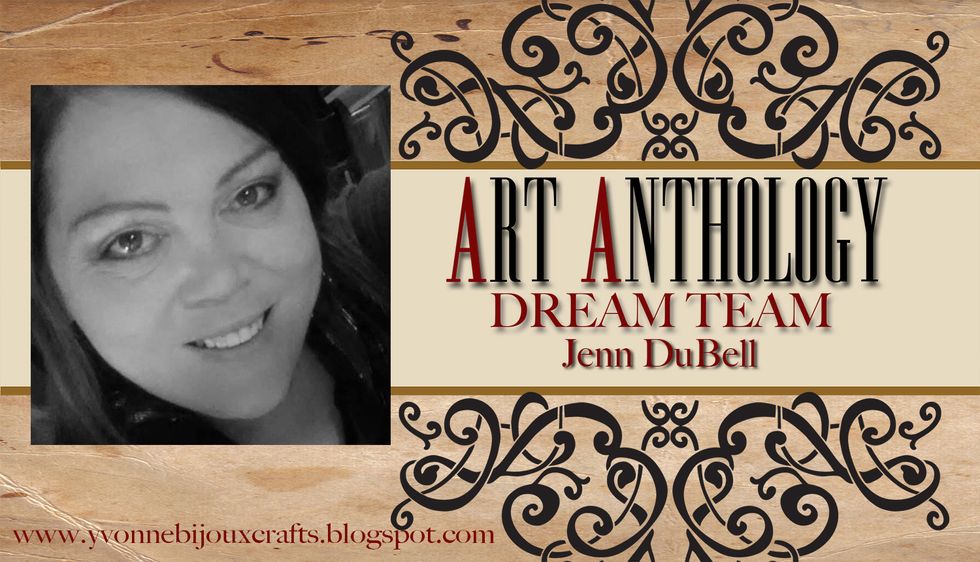 Please join us at our Adventure Page on Facebook and share with us what you create with Art Anthology! https://www.facebook.com/groups/741057632686564/
Chipboard Tags 7" x 3 1/4"
Clear gesso
White Crackle Paste
Art Anthology Stencils
Art Anthology Colorations Sprays
Art Anthology Minks Shimmering Inks
Art Anthology Sorbet Linen
Jute string
cheesecloth
Dyeable flowers
pearl pins
glue and seal
TH Paper Dolls
Black Archival Ink
sentiment stickers or print outs
chipboard frames
Netted drywall tape
Jet Black acrylic
Texture paste
Art Anthology
Art Anthology is a manufacturer of dimensional mediums.\n\nCome chat with us in our Facebook Group: Art Anthology Adventures in Art