Create Beautiful Coffee Filter Flowers
60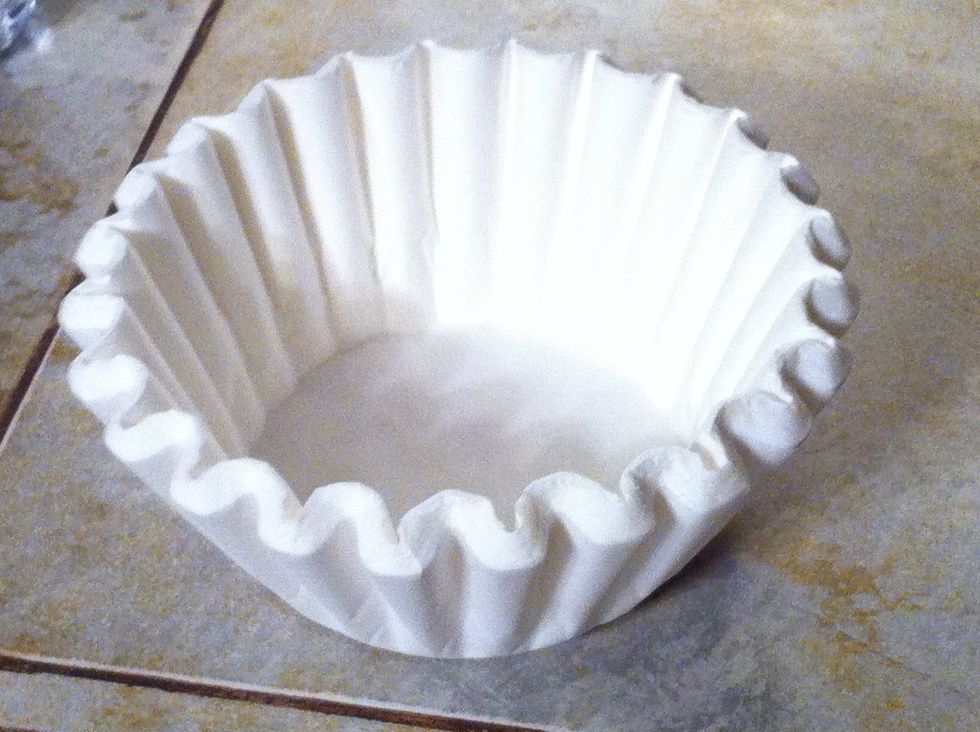 Start with your basic coffee filter. I found that I could cut through 3 easily, but 4 was hard. Flatten your filters and fold in half and half again and again until you end up with a wedge.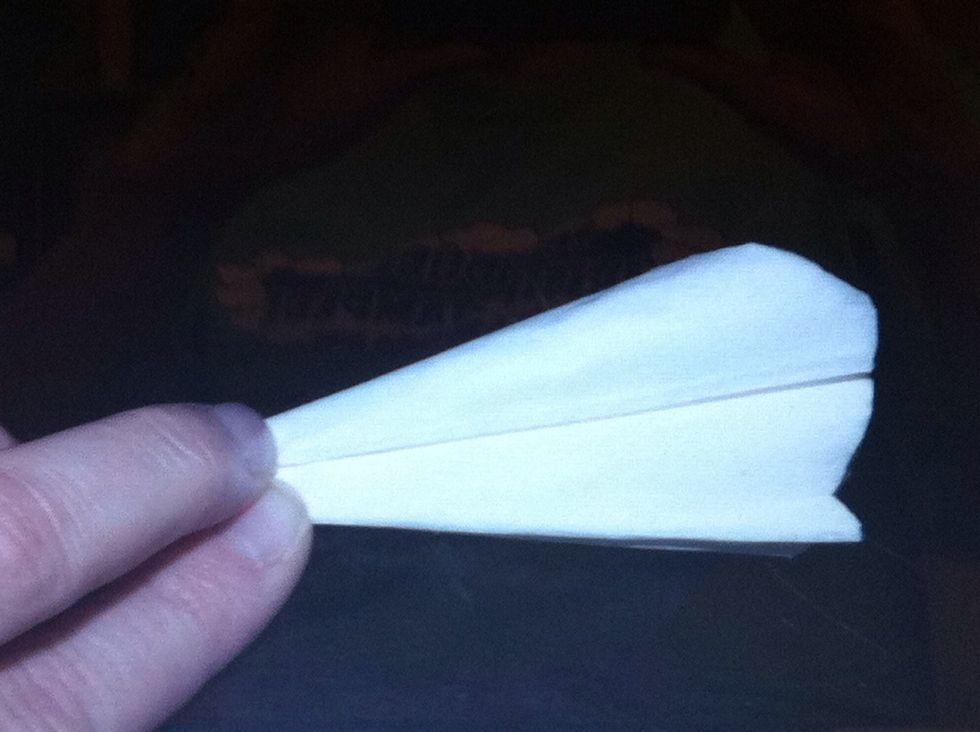 Like this. Now cut the edge off to make a tear drop type shape.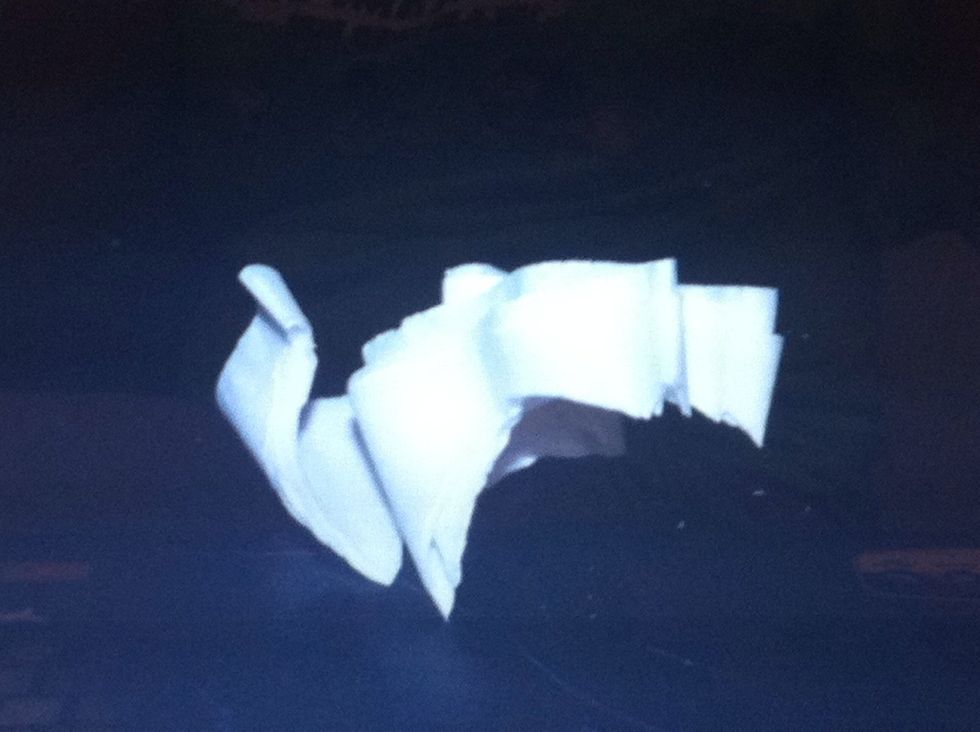 This is what I had leftover.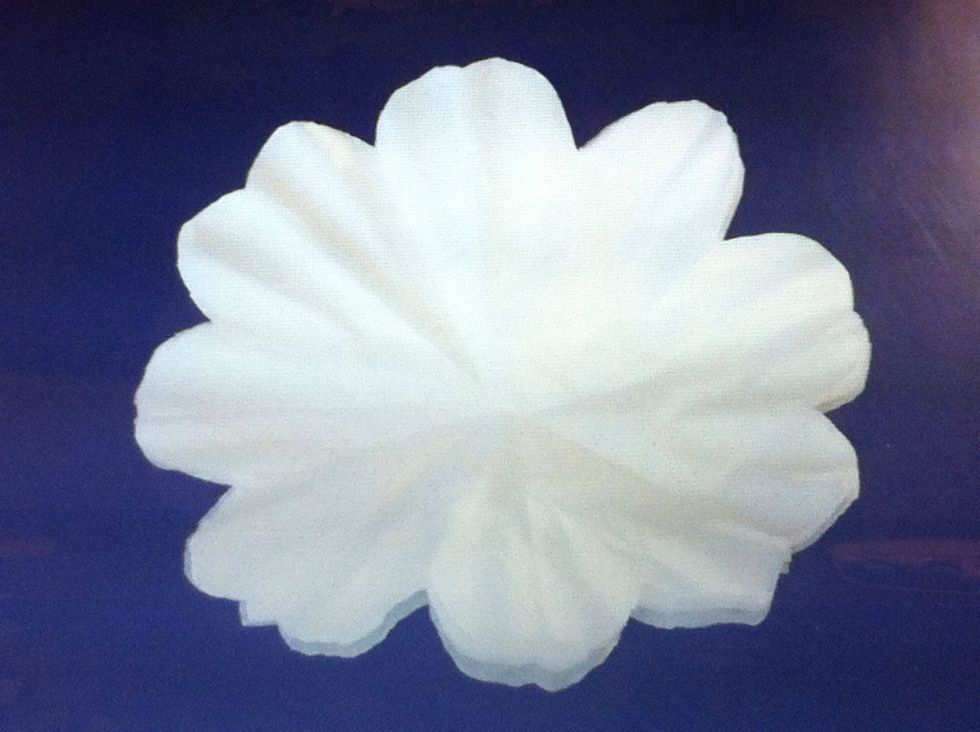 Open the filters up and this is what it looks like.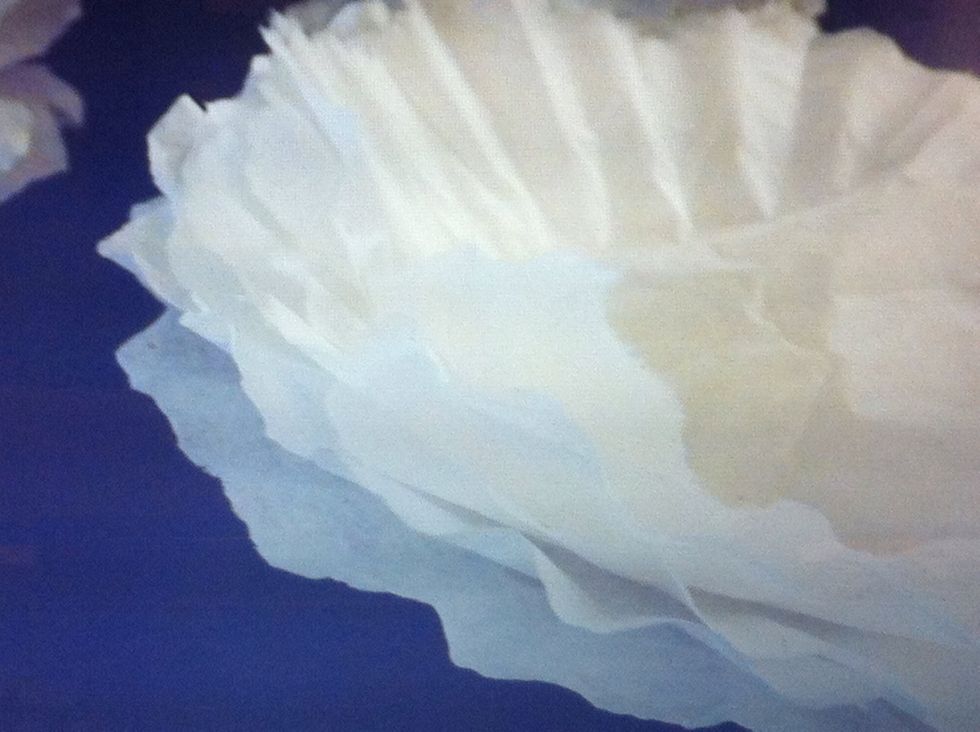 Do the same thing, but cut more off. And again, but cut less off. You want three different size flower bases.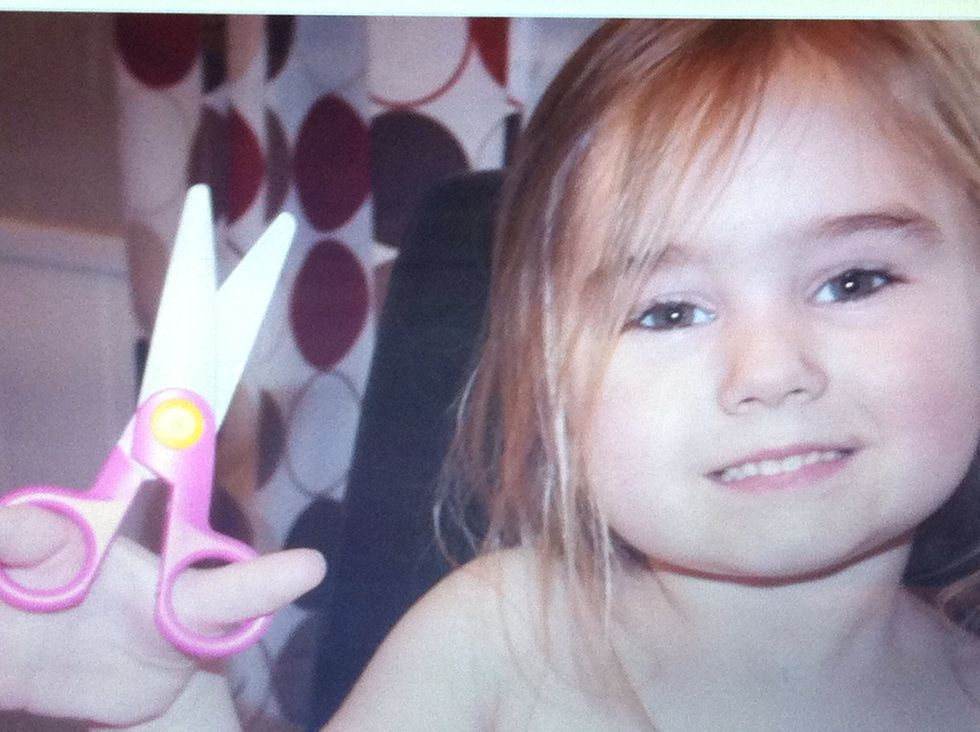 Kylie my 3 year old made some too.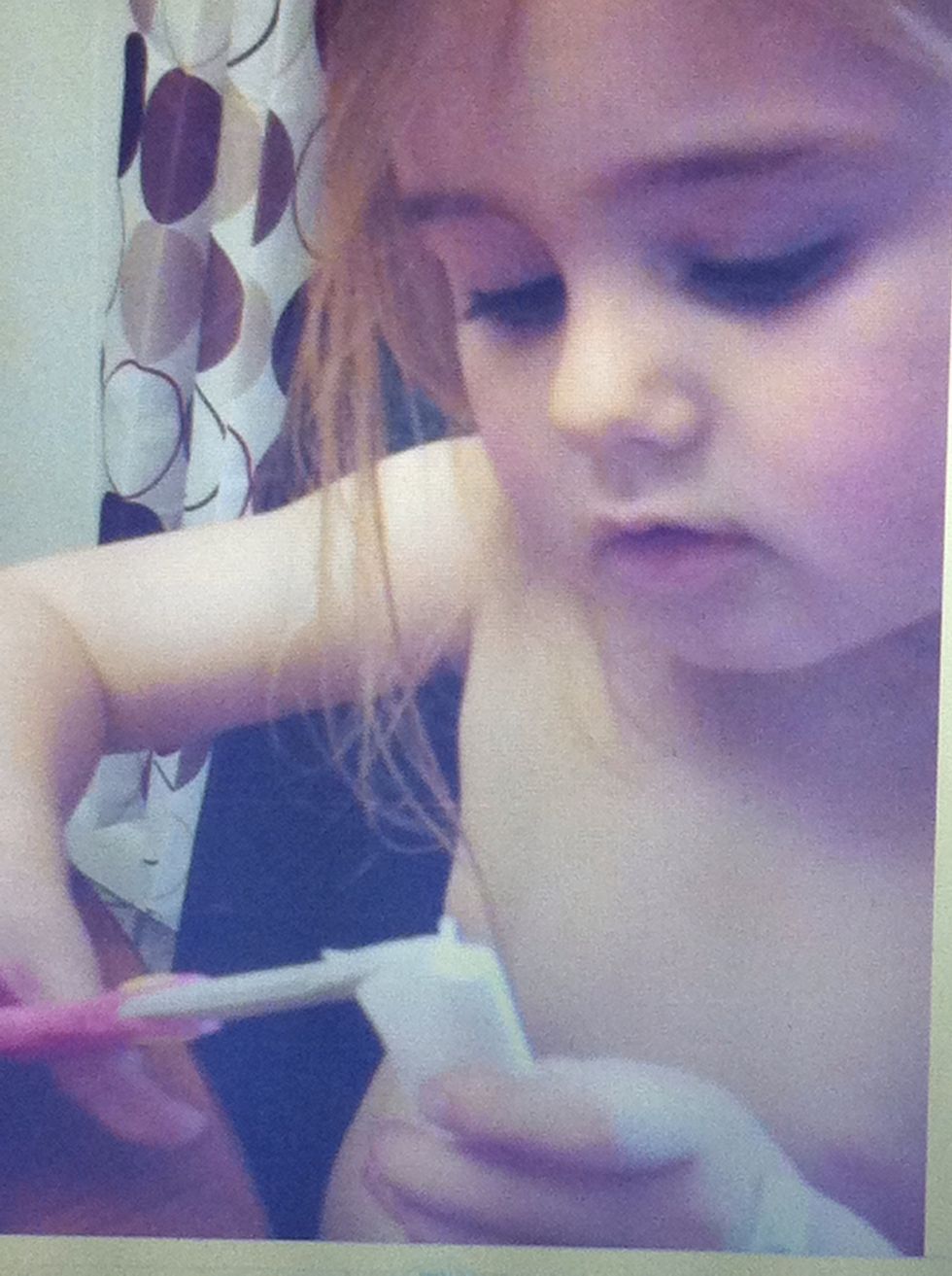 Yes, this project really is that simple!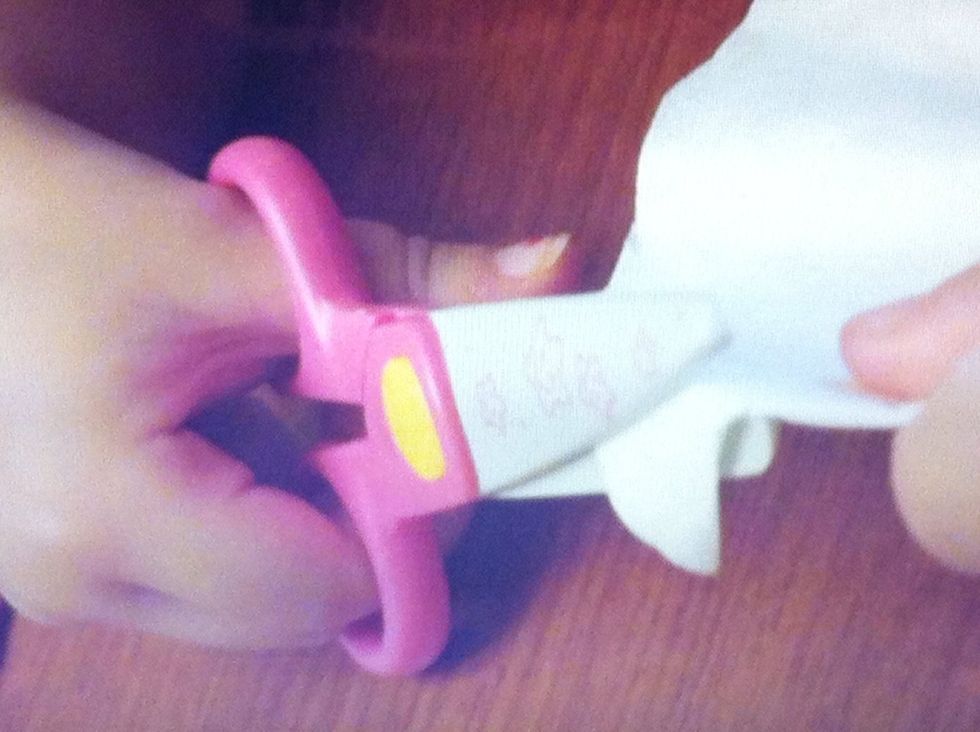 It's hard to cut with safety scissors.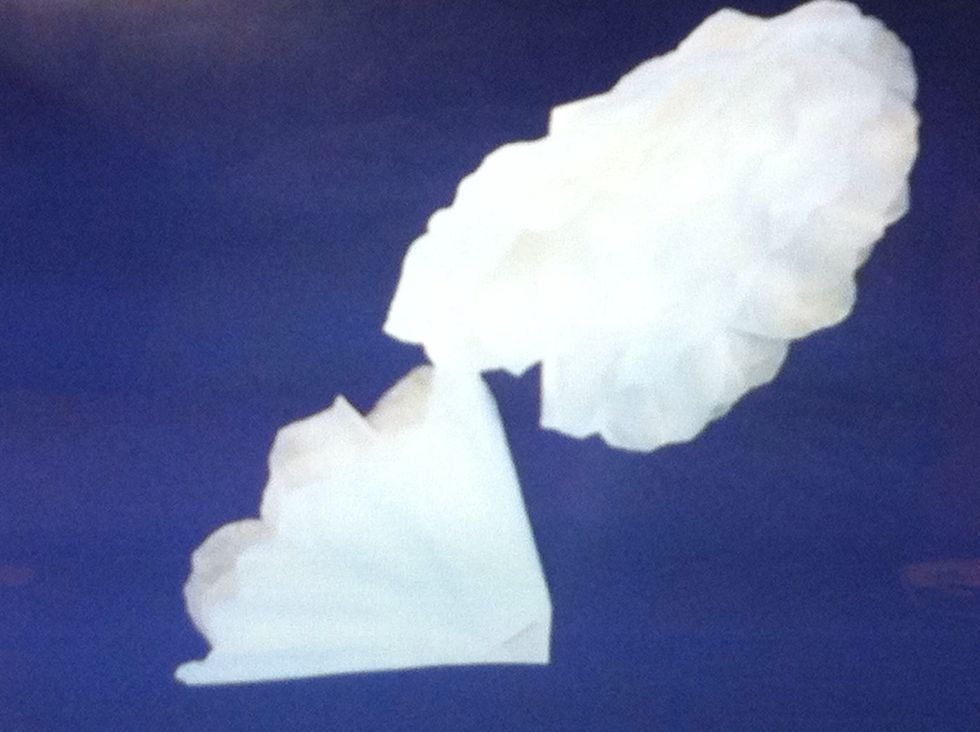 Take a couple (or 3) of each of the 3 sizes of flowers. Stack them keeping the centers even. Fold into 1/4ths and staple the bottom (the tip).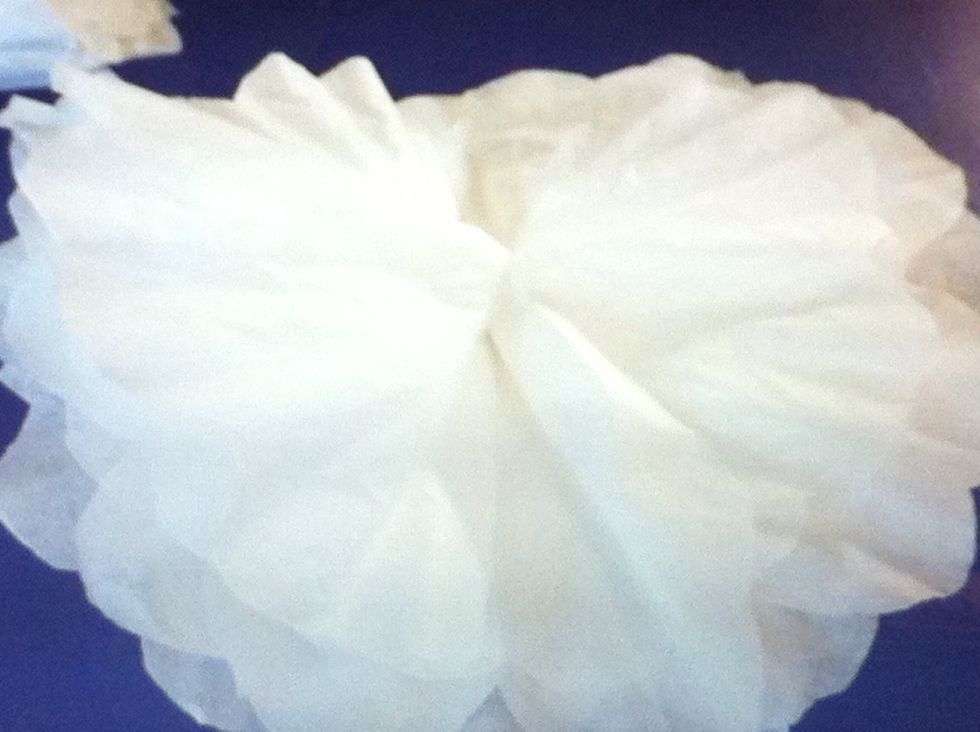 Open the flower and flatten it as you can. It will be lumpy.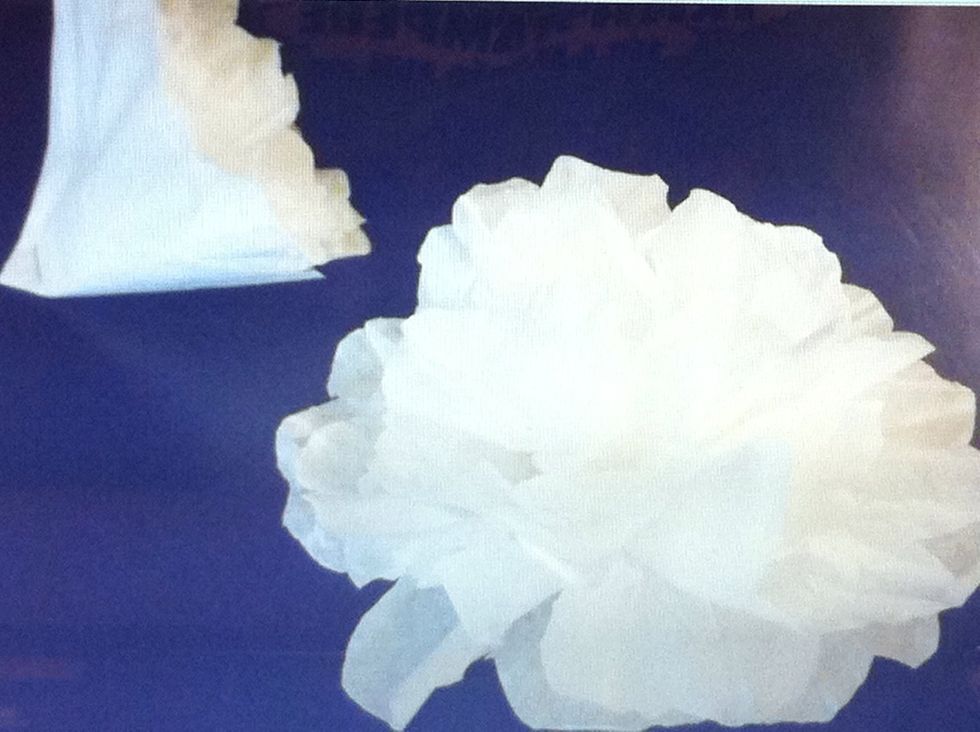 Take the top layer and scrunch it up. Do the same for each layer. You will end up with a crunchy ball.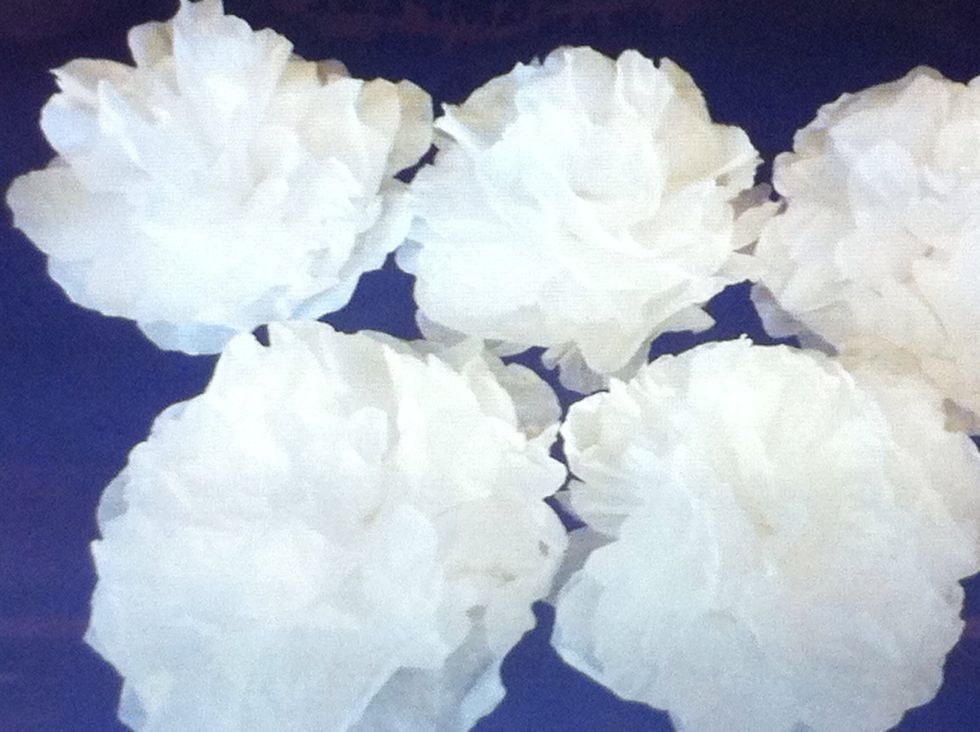 Now puff the ball out and you will get a nice looking flower. Work with each layer until you like the way it looks.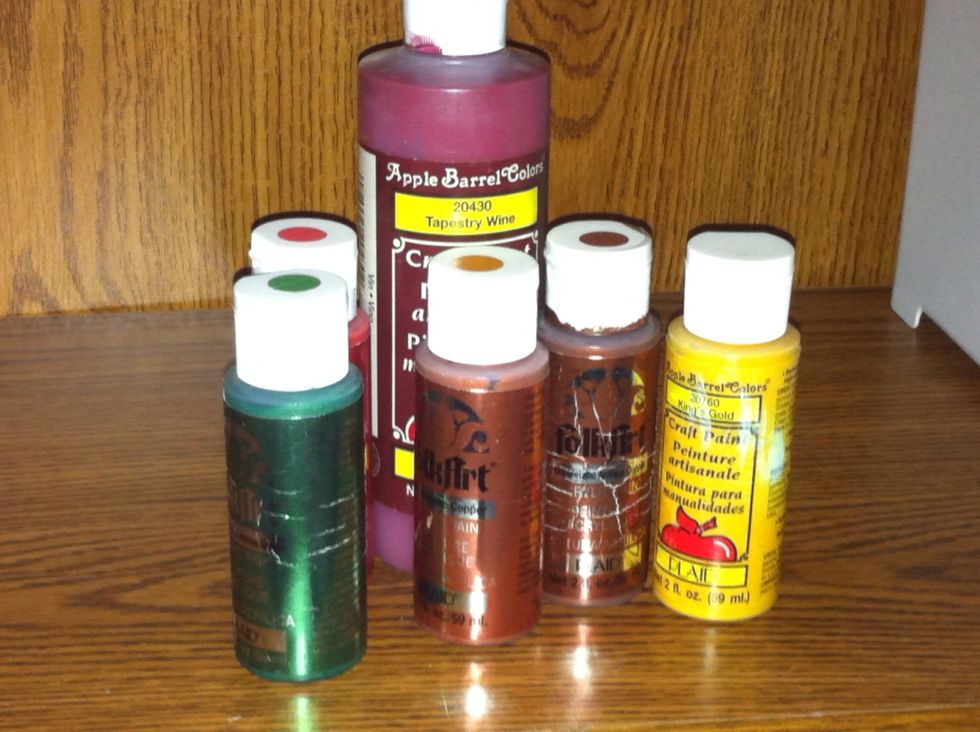 Now get out your paints and pour a small puddle of white paint and another color paint onto a paper plate. Add a little water.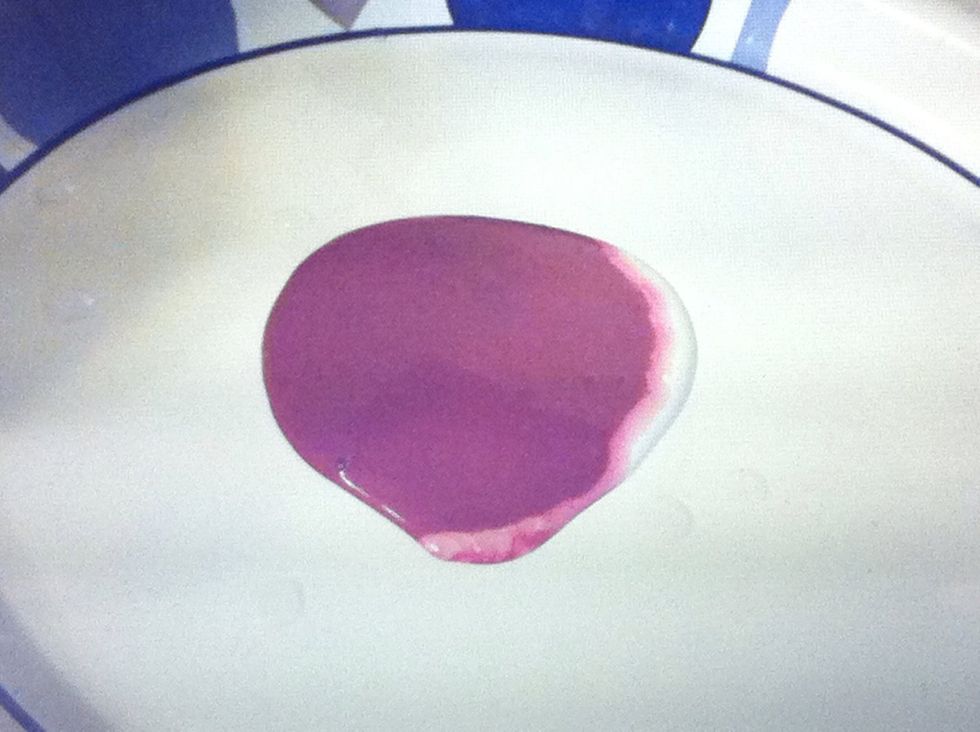 It should look like this.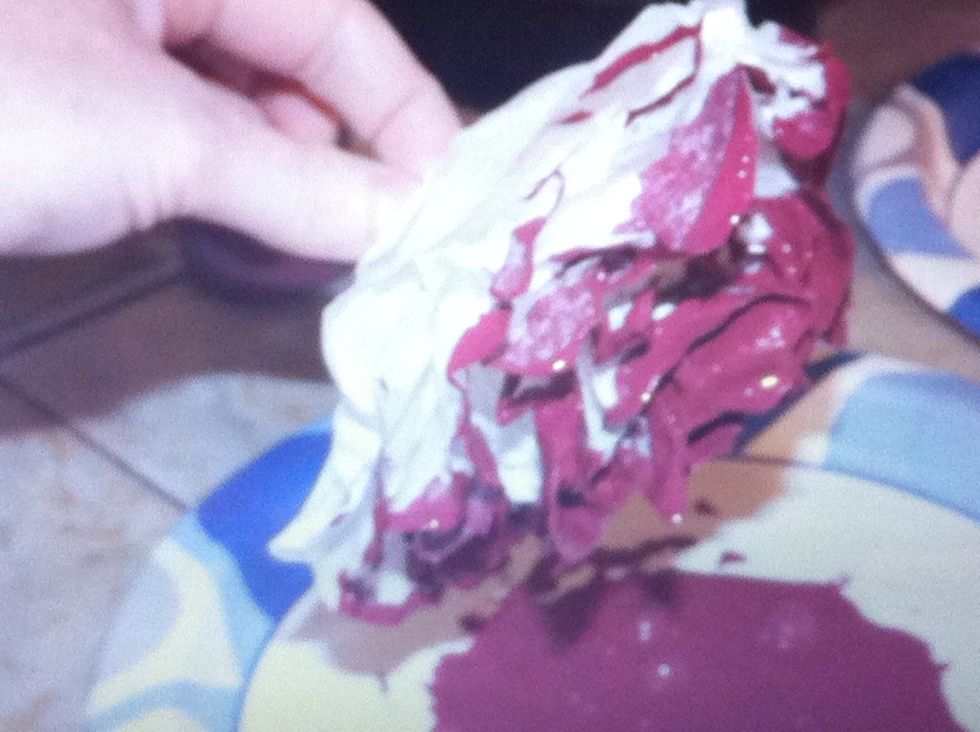 Pick up a flower by the staple and drag it thru the paint. Let the flower mix the paint.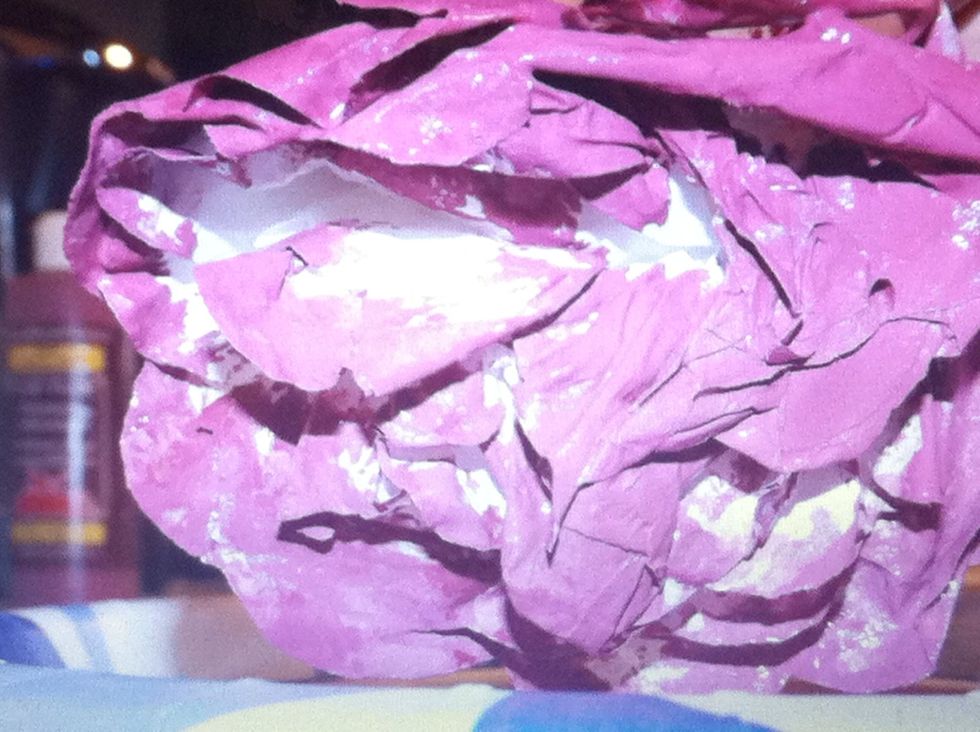 It should look like this.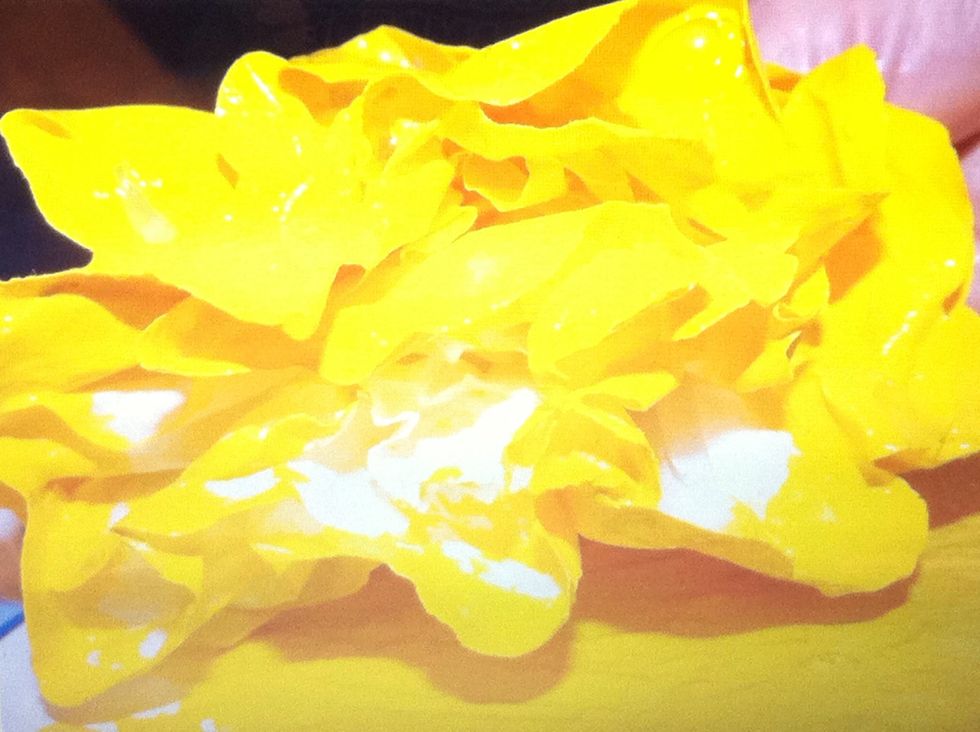 This one is with yellow and white paint.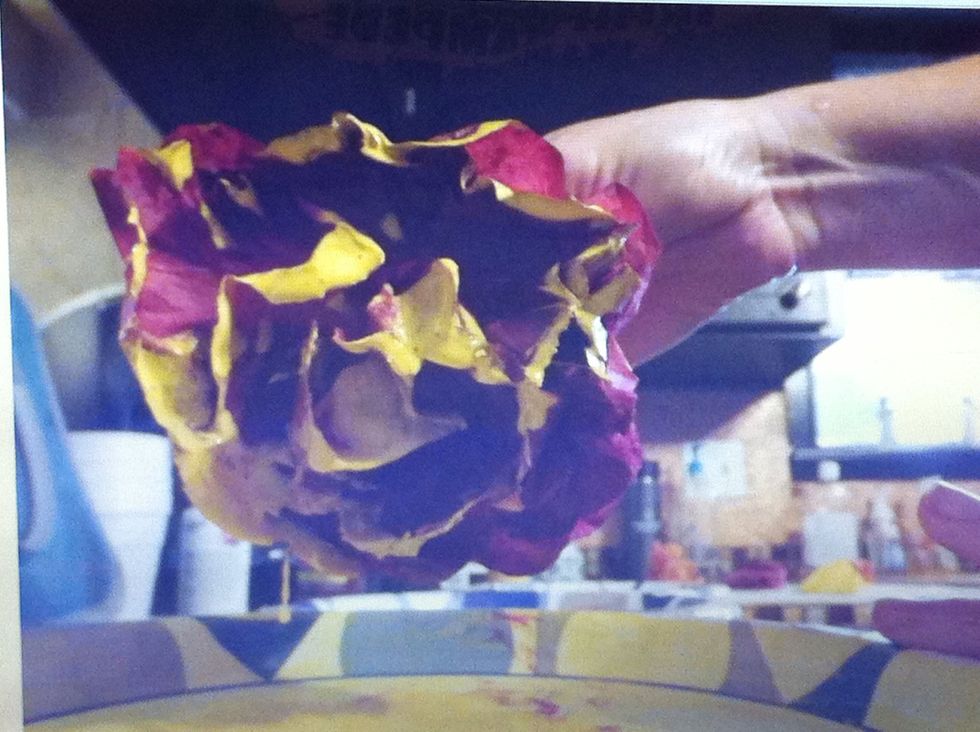 On this one, I went straight from the maroon paint to the yellow paint and dipped the tips.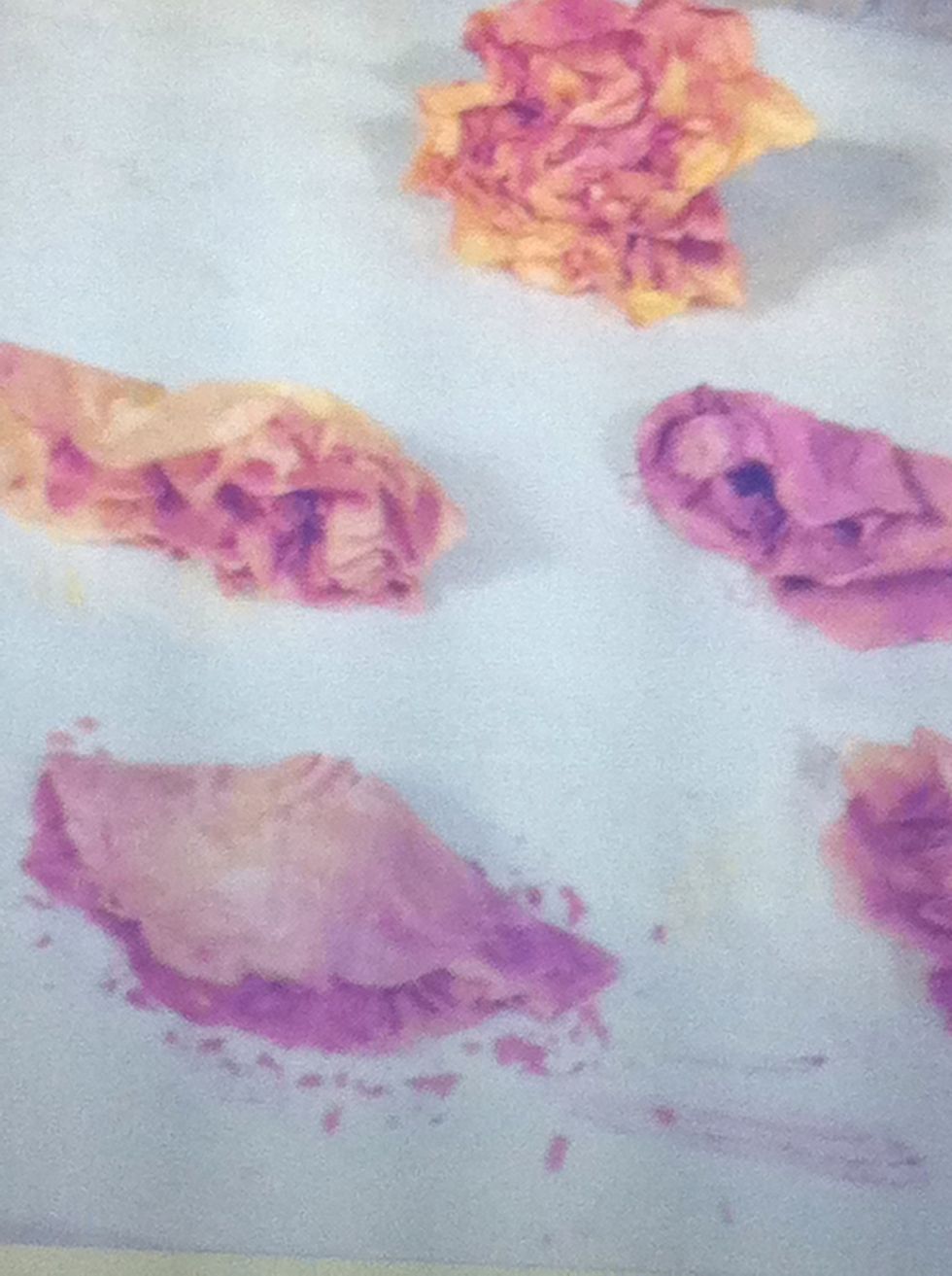 Now go to the sink and under running water RINSE your flower. Squeeze the excess water/paint off and set on paper towels, the flowers will be very mushy!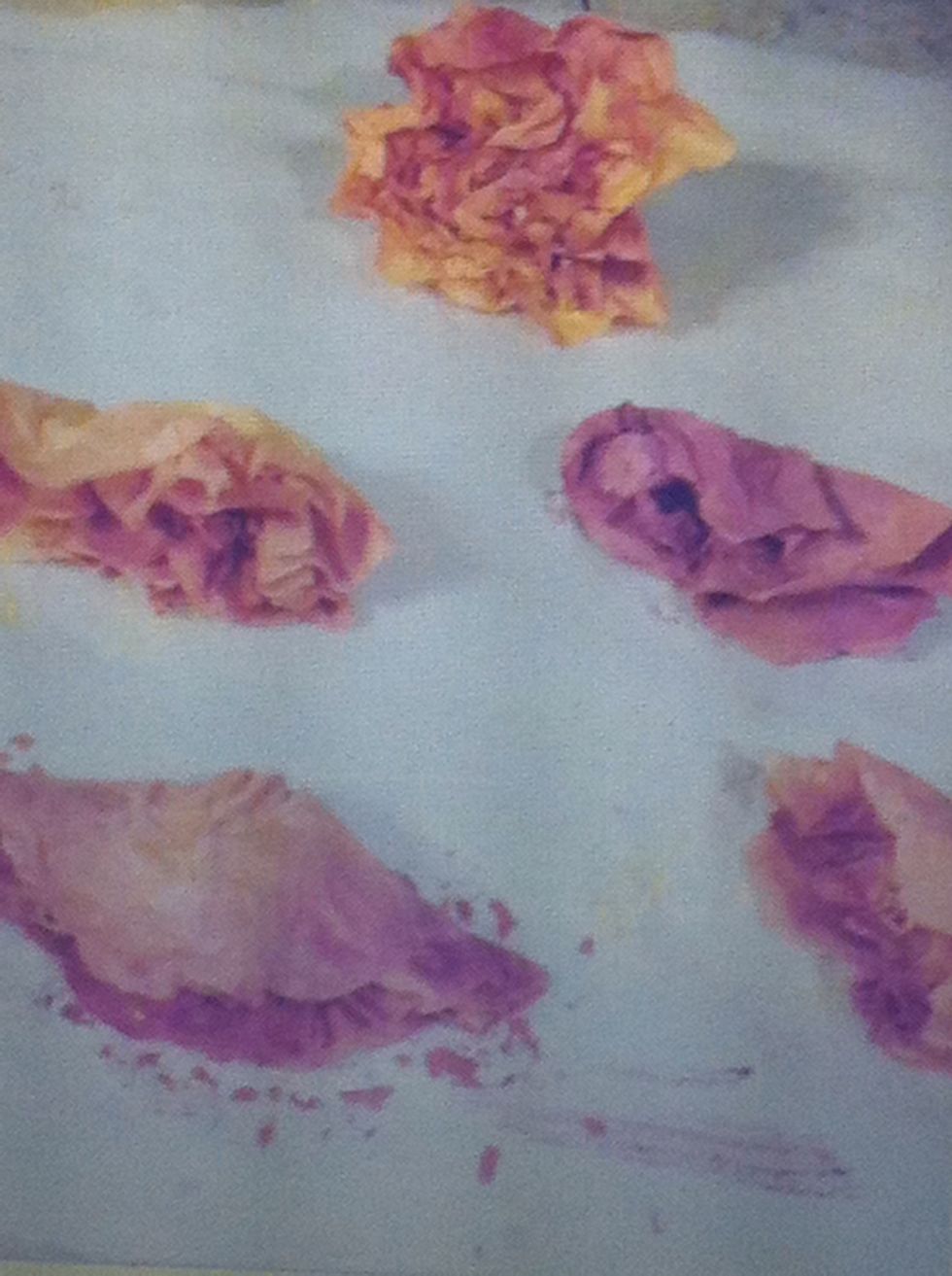 Dry. Flip over, peel back a little and dry some more.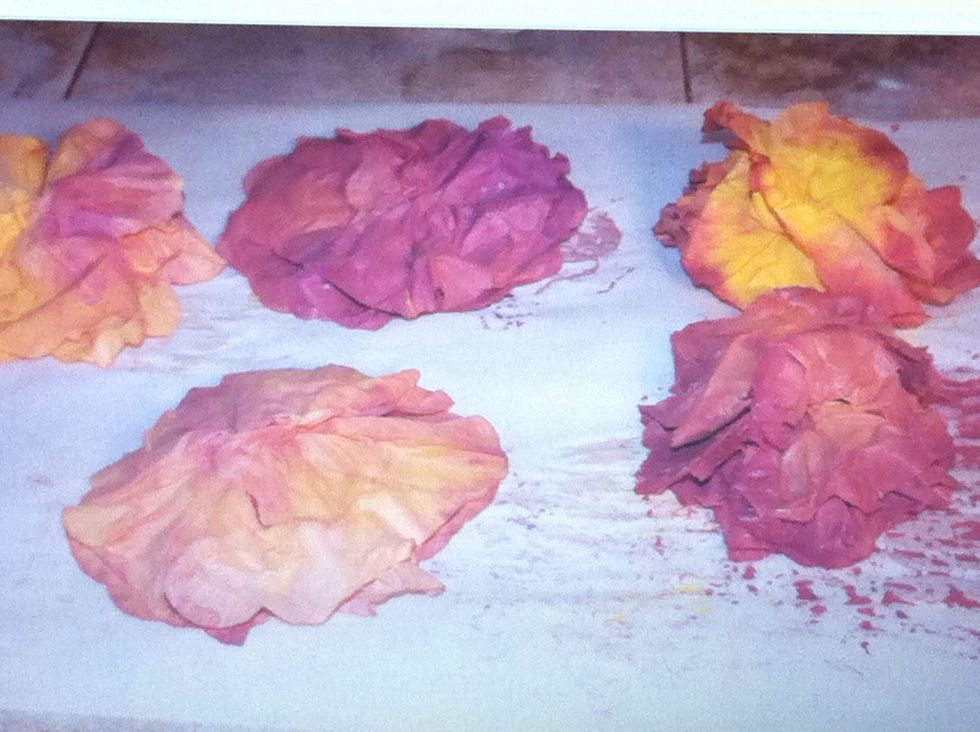 They stay squishy for a long time.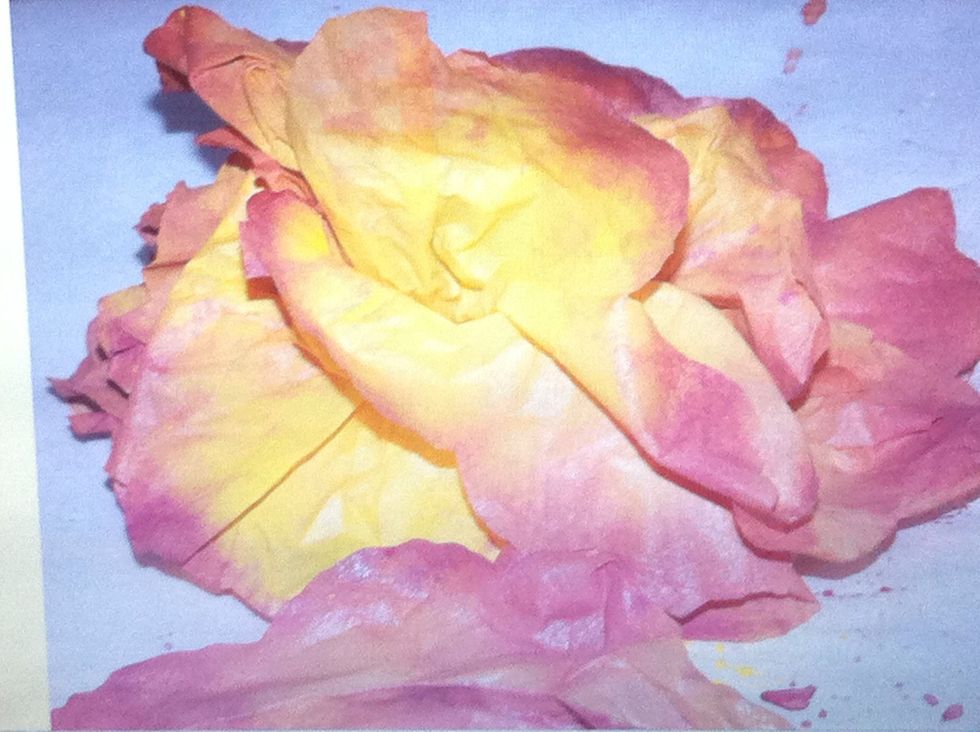 See how shiny.. That is wet paint.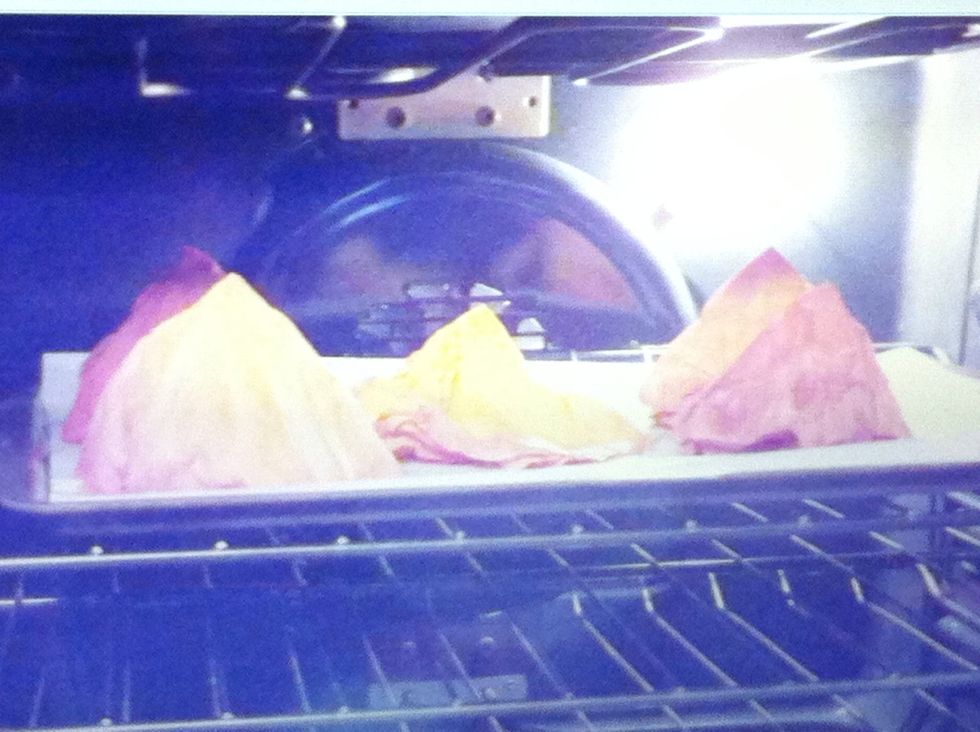 Give up and place in oven on a baking sheet covered with parchment paper. 200 degrees or so for a while. I turned mine after about 30 minutes. They get warm, but not hot at this temperature.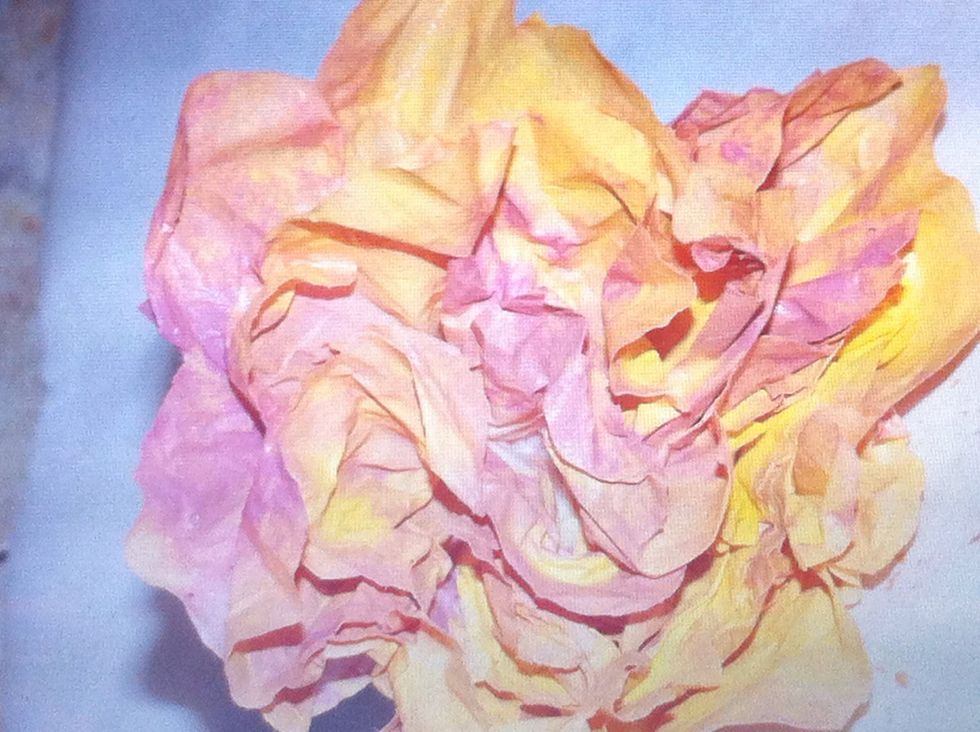 When dry, the petals are crunchy, but not brittle.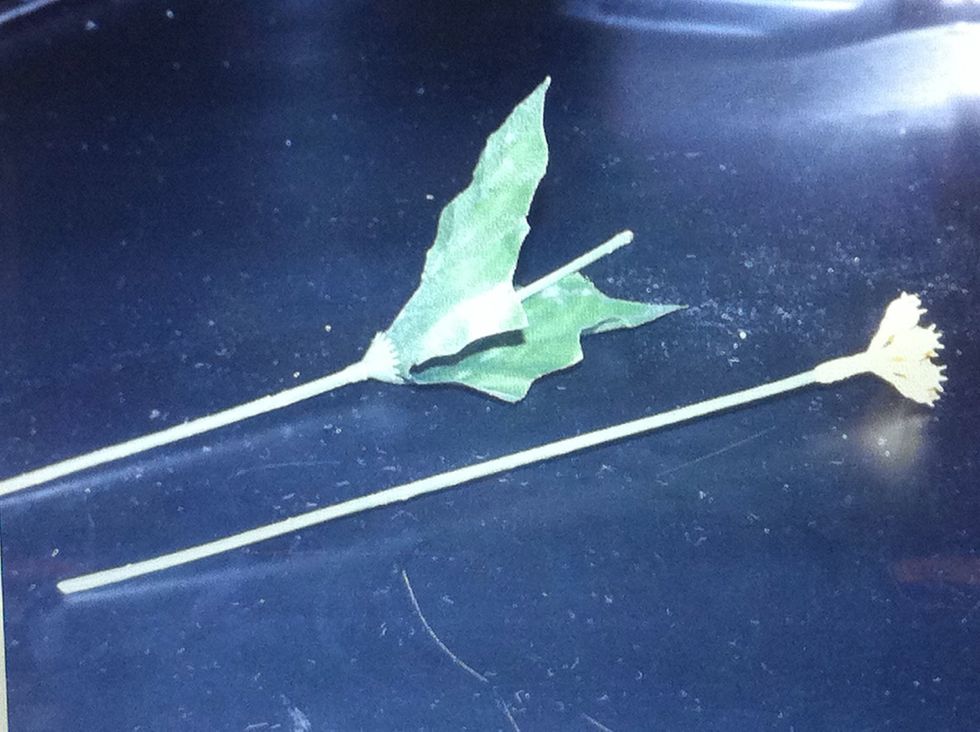 Now, go find some old artificial flowers and pull the flower head off. Save the center, the stem and leaves.
Take a flower and push the stem up through the center of the flower. Put the plastic center back on the stem.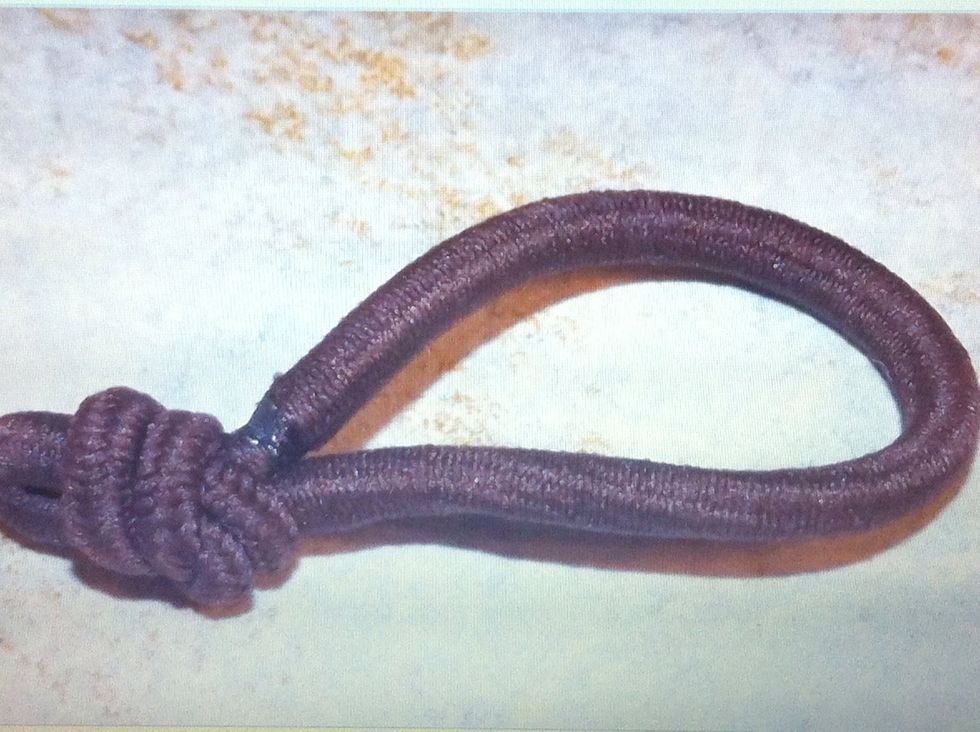 Don't want an arrangement, want a hair flower? Take a hair elastic and knot it. Push the rest of the elastic thru the center of a flower.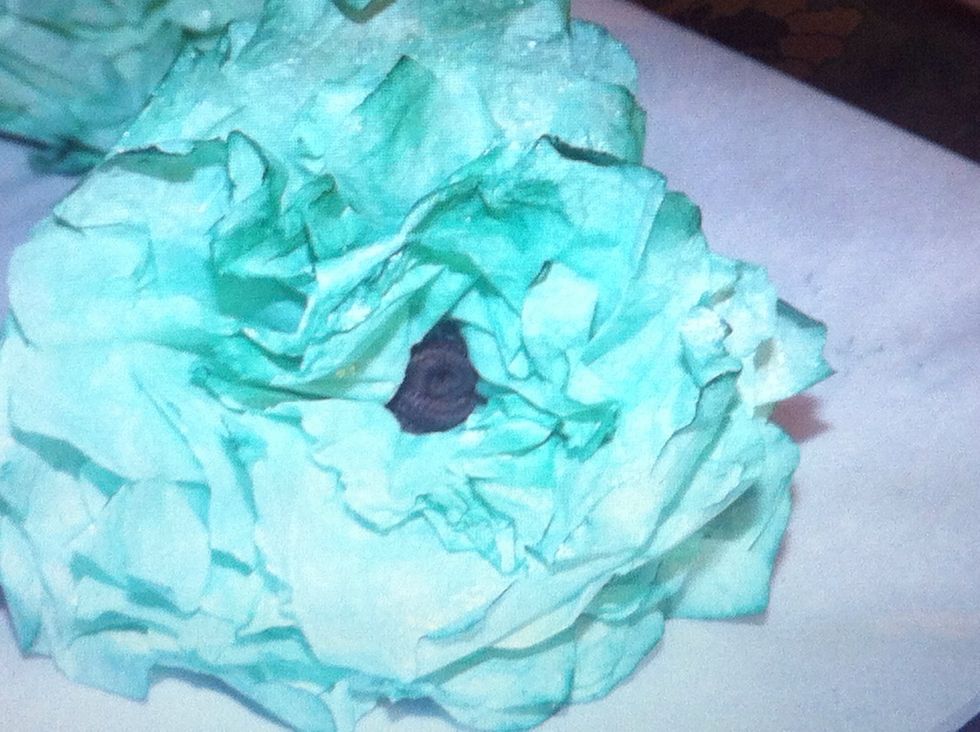 Like this!
See?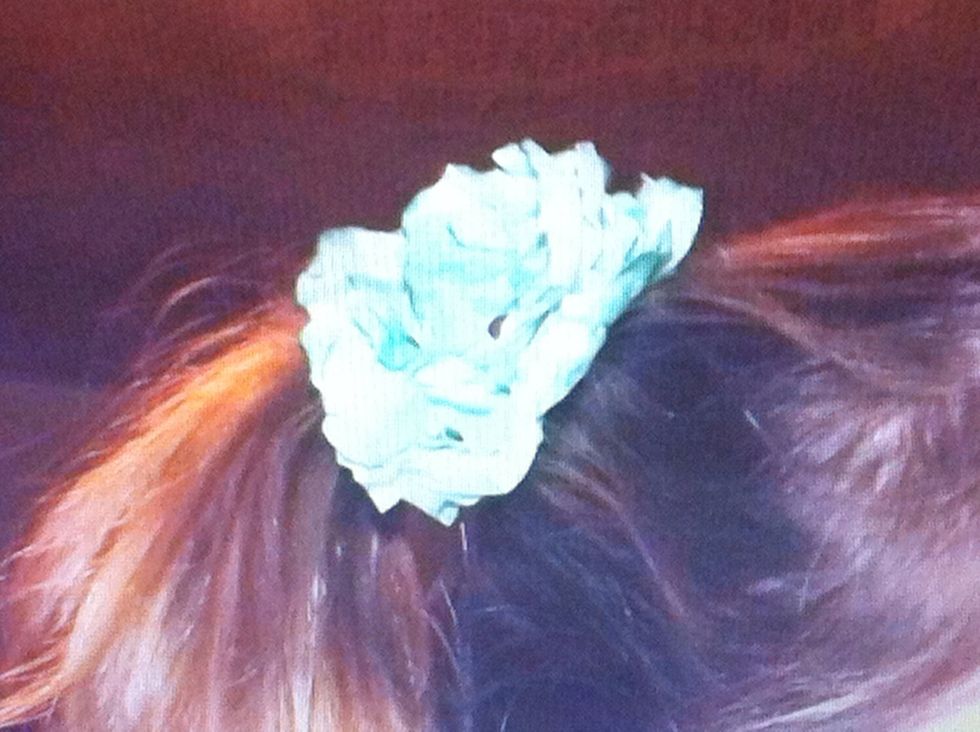 Cute!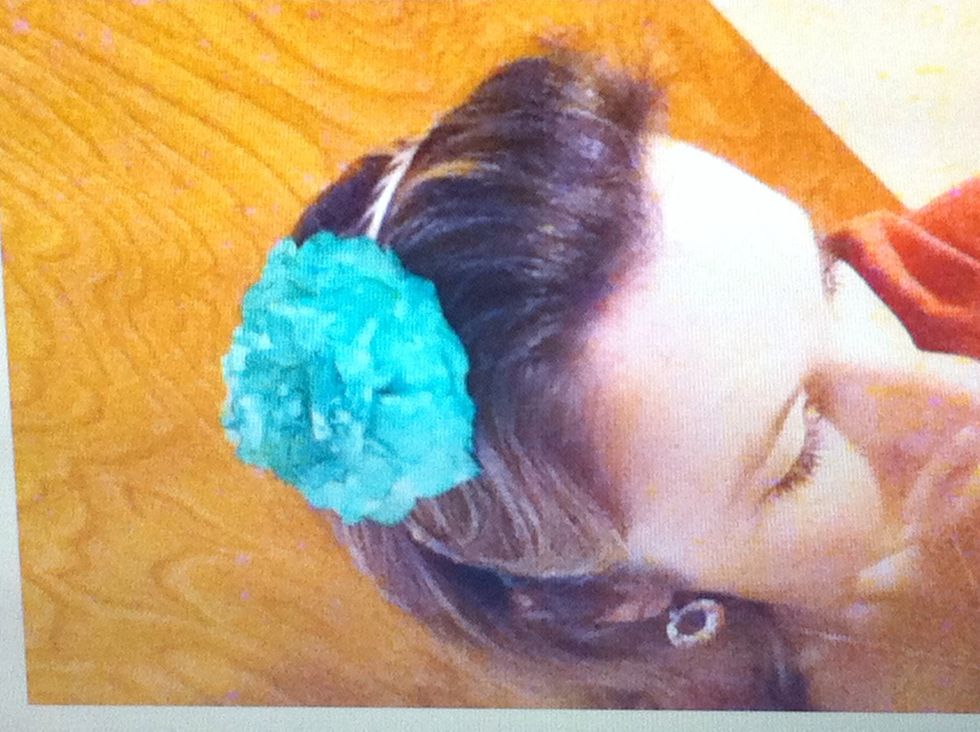 Or, cut 2 holes in the bottom 2 layers of the flower and slide a headband thru the holes.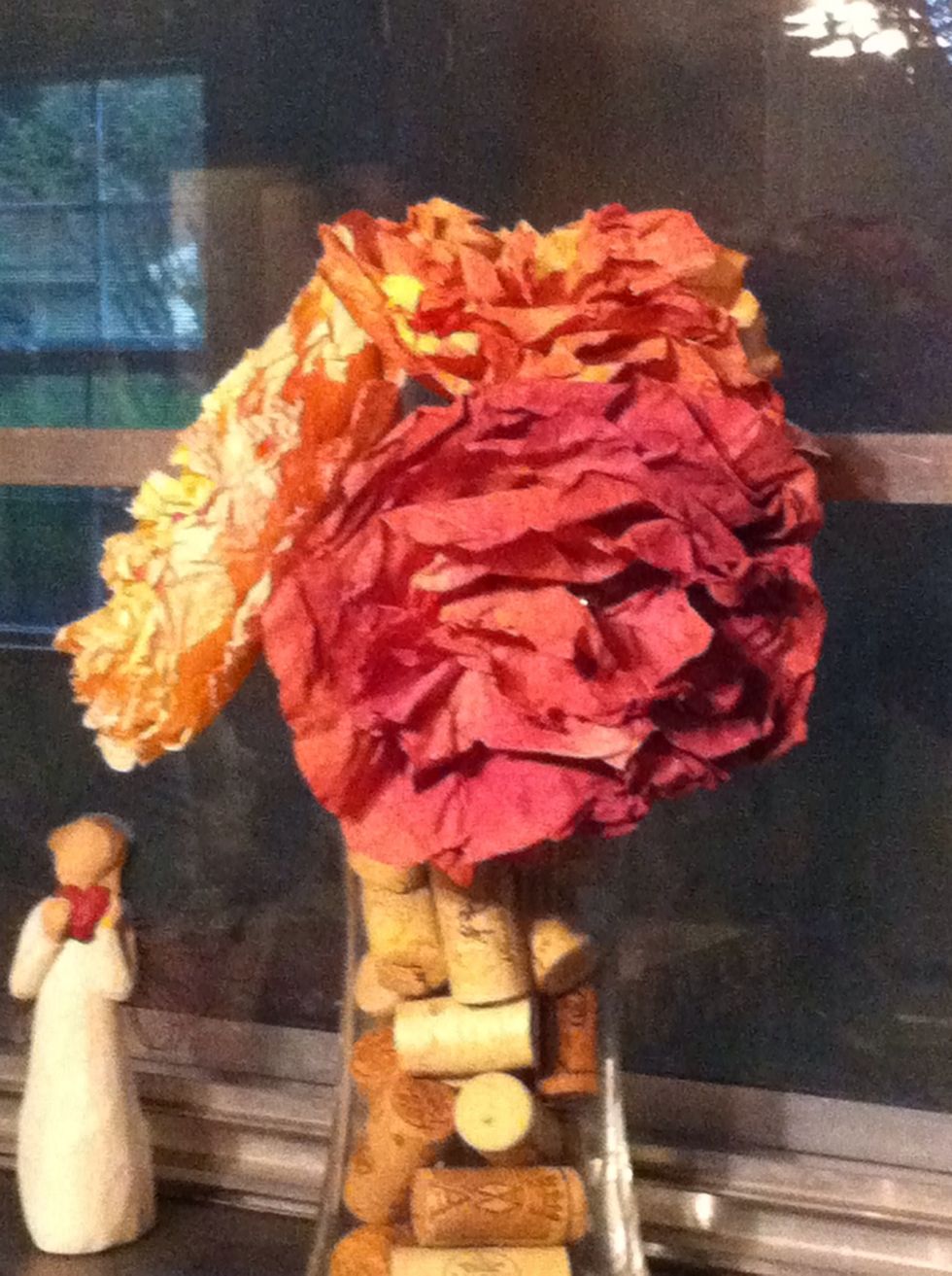 And that's it. Enjoy! www.faithhopeandart.blogspot.com
Coffee filters
Scissors
Acrylic paints including white and metallic
Stapler
The stem and leaves from artificial flowers
Paper towels