How to create beautiful abstract art
This is a simple way to make beautiful abstract art!!!
16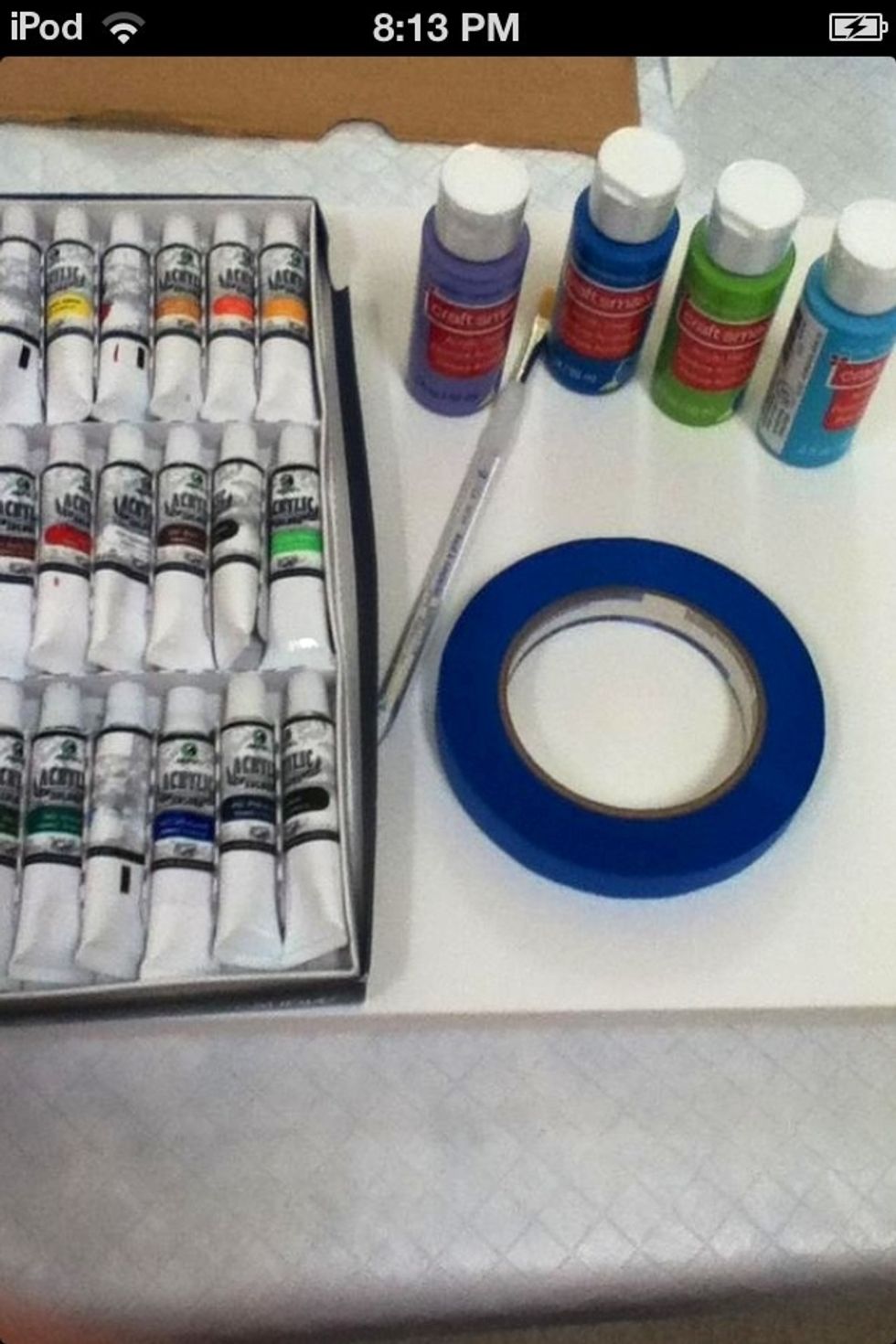 First, gather all your materials in a place where paint can splash on. Make sure you lots of have different colors of paint. The water is NOT to wet the paint with, it's only to clean ur brush off.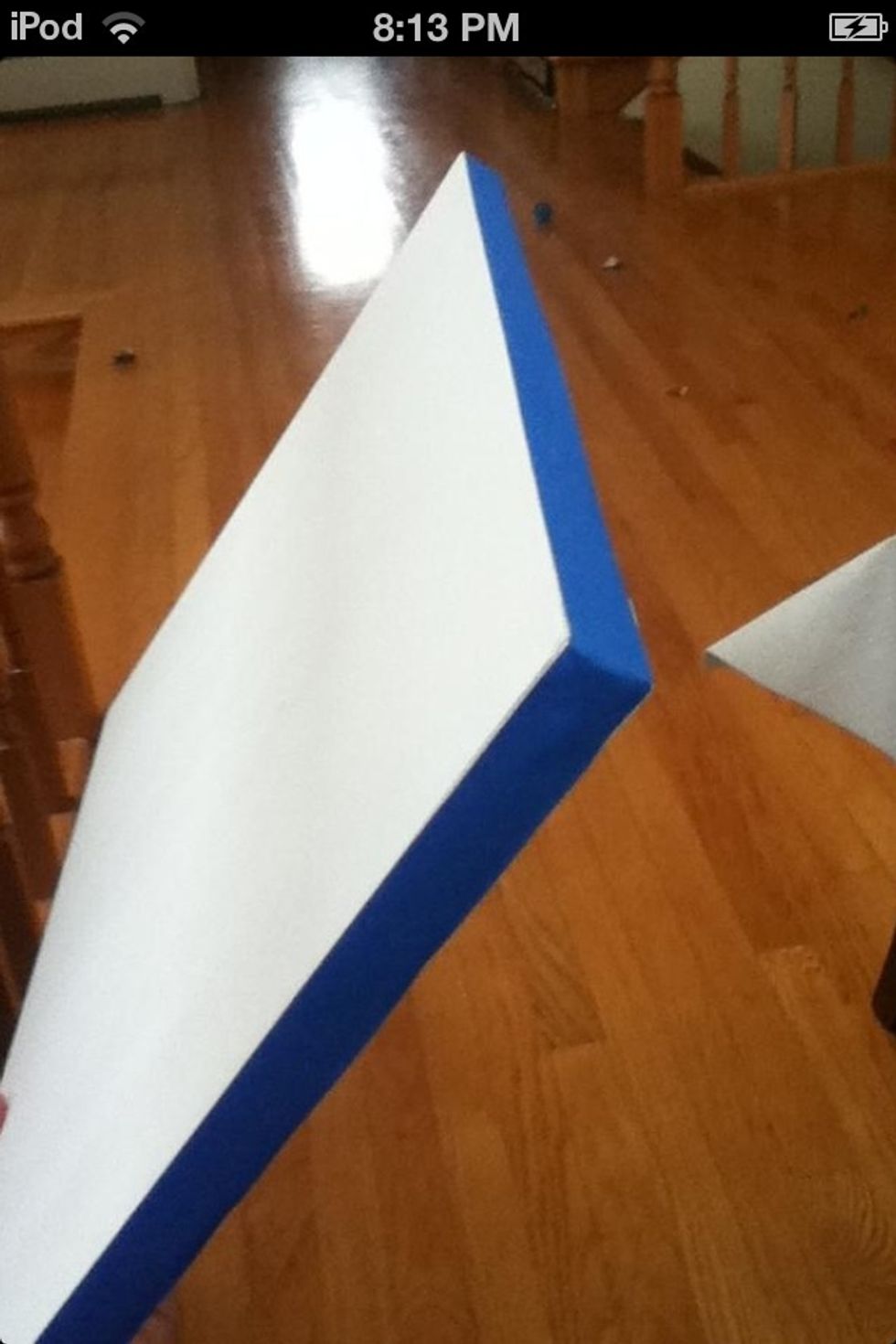 Cover the edges of your canvas with tape to keep them nice and paint free. U'll have to press a little hard, it doesn't stick very well.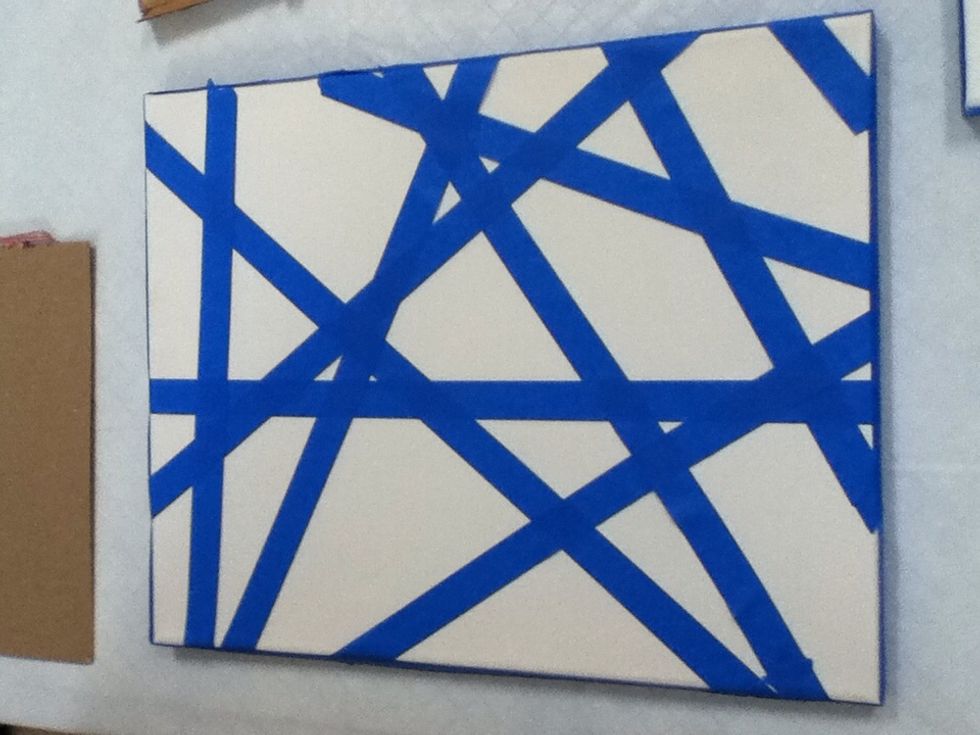 Now. Attach the tape across the canvas. Do this many times so it forms geometric shapes, big and small. Be careful not to cross to many over each other. If u want to write a message leave a big space.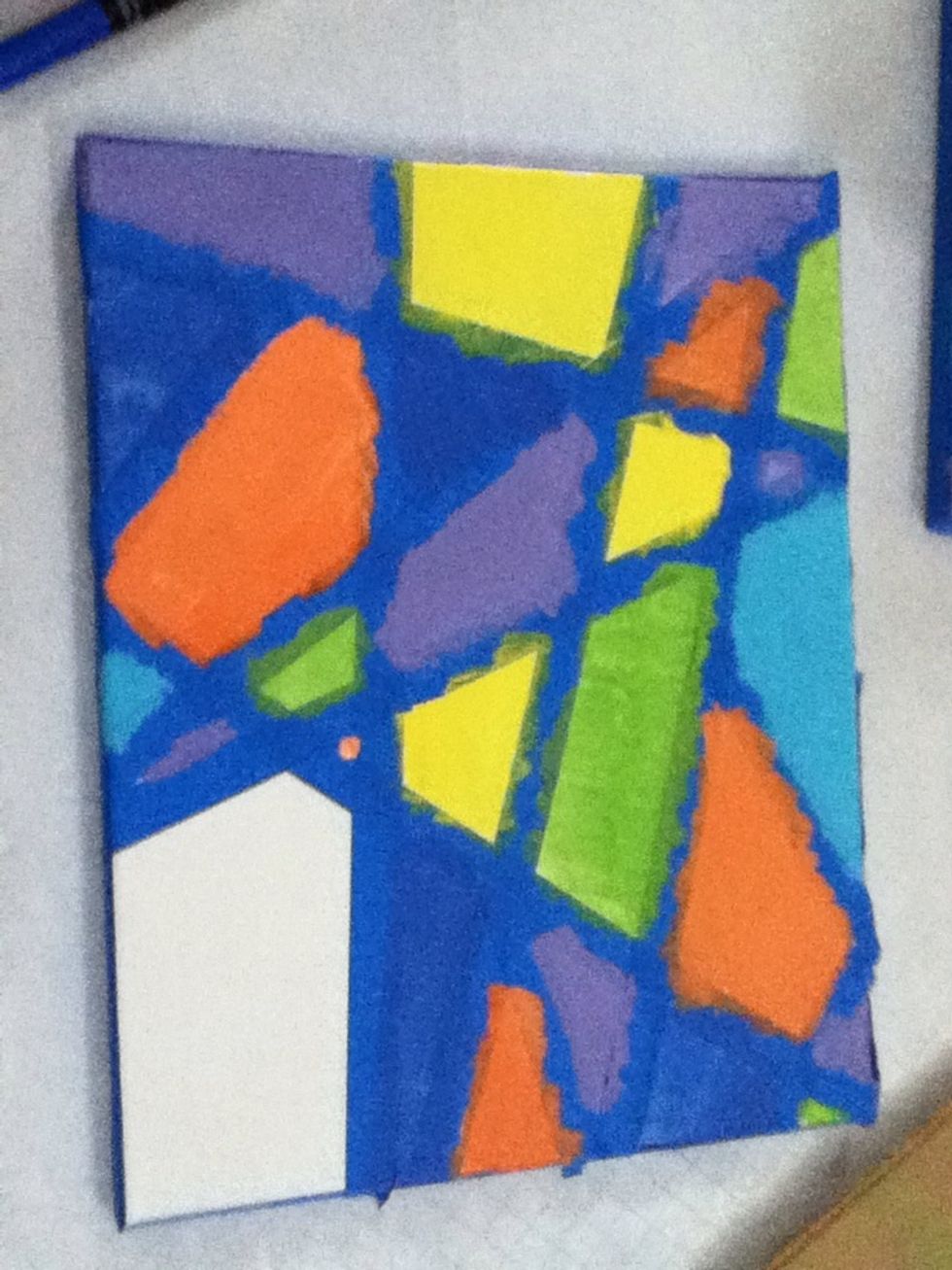 Now, paint the inside of the shapes. Use different colors in different places. U can get a little on the tape, just not in other areas of canvas. Leave the space for your message white. Let paint dry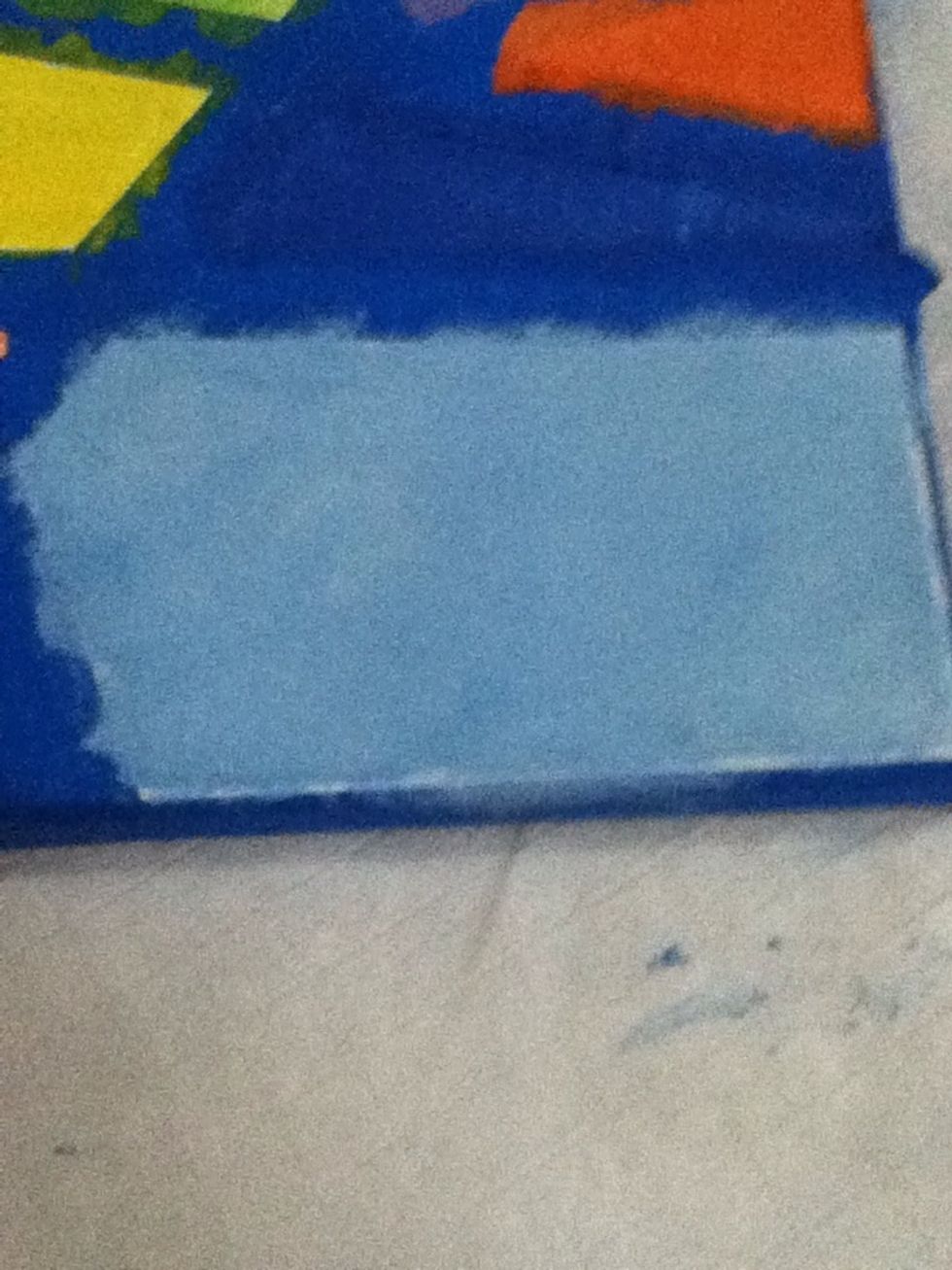 If u accidentally get paint in a spot where it's not supposed to be, paint over it with a darker color. For example, I got a splash of yellow in my message spot. So I painted over it with light blue!
I did this so that it looked differ t than the rest of the shapes. 😊😊😊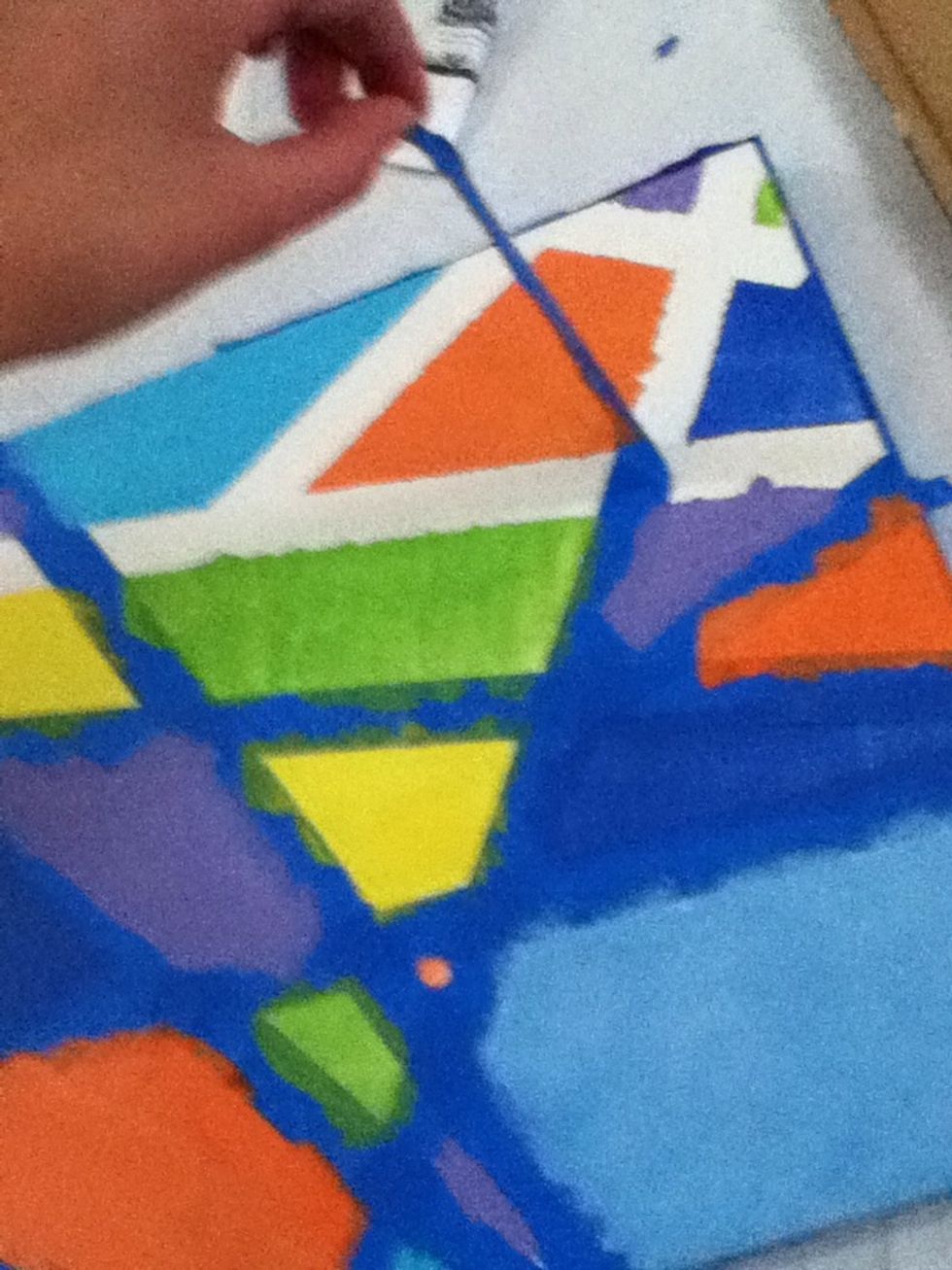 Once your paint is completely dry, begin to peel the tape off. The good thing about painters tape is that it comes off easily and it doesn't damage the canvas. Peel it right off and voila! U have art!
Make sure to peel the side tape off!!!
Tadaaa! This is your finished product! Enjoy!!!
Don't forget to like, comment, and follow!!!
A Painting Canvas
1.0 Thick Paintbrush
1.0 Thin Paintbrush
Many Acrylic Paints
3/4in Thick Painter's Tape
Paper Plate/Cardboard
Small cup of water
Anonymous Cheeseball
Follow for helpful tutorials! Stuff u will find~ -cooking -hairstyles -art -makeup -exercise -and other helpful guides!